In an era where digital connectivity shapes our interactions, the fusion of candidate relationship management (CRM) and social media has emerged as a harmonious symphony in the realm of recruitment. As traditional hiring methods evolve, companies are increasingly recognizing the pivotal role of social media platforms in shaping candidate perceptions and engagement.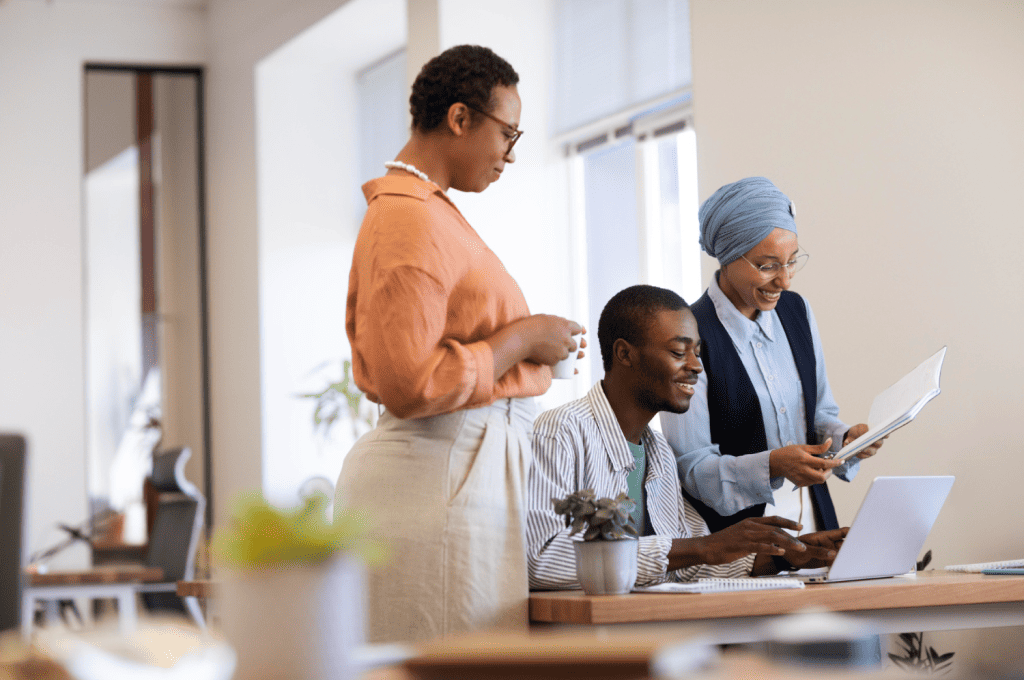 This paper delves into the dynamic interplay between CRM strategies and the expansive landscape of online networks, unveiling how their convergence orchestrates a more holistic approach to talent acquisition. By synergizing the personalized touch of CRM with the vast outreach of social media, organizations can craft compelling employer brands, engage with candidates authentically, and forge lasting connections.
Through case studies, insights into overcoming challenges, and a gaze into future trends, this exploration seeks to illuminate the path toward a seamlessly integrated recruitment paradigm that resonates with the digital-savvy candidates of today and tomorrow.
Hirebee offers various advanced integrations, ensuring that you will be able to keep up to date with the market and find the right candidates for the job.
The Evolution of Candidate Relationship Management (CRM)
In the landscape of recruitment, the journey from conventional methods to the contemporary approach of Candidate Relationship Management (CRM) marks a significant transformation. Historically, recruitment revolved around transactional interactions where candidates were viewed as mere applicants. This approach often resulted in a lack of engagement and a limited talent pool. However, with the changing dynamics of the job market, the emergence of CRM brought about a paradigm shift.
CRM in recruitment represents a departure from the transactional mindset, emphasizing the cultivation of enduring relationships with potential candidates. This evolution was prompted by the realization that candidates are not merely assets to be acquired but valuable stakeholders who can shape a company's success. The core tenets of CRM include proactive communication, personalized engagement, and the creation of meaningful experiences throughout the recruitment process.
The essence of CRM lies in fostering genuine connections with candidates, from initial interaction to potential onboarding and beyond. It entails understanding individual aspirations, concerns, and motivations, which in turn informs tailored recruitment strategies. Such an approach not only enhances the candidate experience but also strengthens a company's employer brand, as candidates who feel valued are more likely to become brand advocates.
In essence, the evolution from traditional recruitment methods to CRM reflects a broader societal shift towards relationship-centered interactions. This shift acknowledges the multifaceted nature of human connections and the need for businesses to invest in meaningful engagement. The subsequent sections of this paper delve into the harmonious alignment of Candidate Relationship Management with the world of social media, shedding light on the holistic recruitment strategies that leverage both elements to orchestrate successful talent acquisition endeavors.
The Rise of Social Media in Recruitment
The landscape of recruitment has undergone a transformative shift with the integration of social media platforms. Social media, once solely a means of personal connection, has emerged as a powerful tool for companies to identify, engage, and hire top-tier talent. This section explores the pivotal role that social media plays in modern recruitment strategies.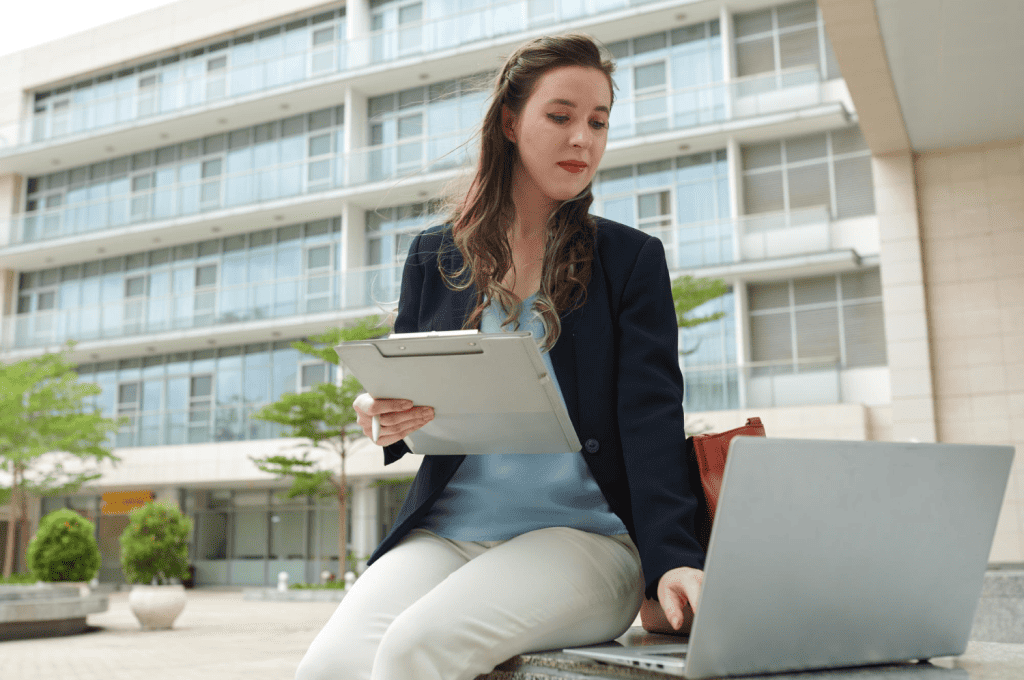 Transformation of Social Media Platforms
Social media platforms, such as LinkedIn, Twitter, Facebook, and Instagram, have evolved beyond their initial purpose, becoming dynamic spaces for professional networking and showcasing one's skills and accomplishments. This transformation has allowed recruiters to tap into vast, global networks, transcending geographical boundaries and industry limitations.
Advantages of Social Media Recruitment
The advantages of utilizing social media for recruitment are manifold. It enables organizations to cast a wider net, accessing a diverse pool of potential candidates with varied backgrounds and experiences. Additionally, social media permits targeted recruitment efforts, enabling companies to tailor their messaging to specific demographics or skill sets. Moreover, the use of social media in recruitment contributes to brand enhancement, as companies can portray their culture, values, and opportunities through engaging content.
Challenges and Considerations
While social media holds immense potential, it presents its share of challenges and considerations. Privacy concerns remain a focal point, as the collection and utilization of personal data must adhere to stringent regulations. Ensuring authenticity and transparency is vital, as candidates seek genuine connections and opportunities. Furthermore, potential biases can arise inadvertently, as algorithms may inadvertently favor certain demographics, requiring constant vigilance to maintain fairness.
In summary, social media has evolved from a personal pastime into a cornerstone of modern recruitment strategies. Its advantages, ranging from broadened candidate reach to targeted messaging, are compelling. However, companies must navigate the challenges of privacy, authenticity, and bias to fully harness its potential. As the recruitment landscape continues to evolve, the role of social media is poised to become even more integral in the pursuit of top talent.
The Synergy: How Candidate Relationship Management and Social Media Align
In the contemporary landscape of recruitment, the fusion of Candidate Relationship Management (CRM) with the expansive reach of social media platforms has proven to be a powerful and dynamic strategy. This synergy presents companies with a unique opportunity to forge deeper connections with potential candidates, enhance their employer brand, and streamline the recruitment process.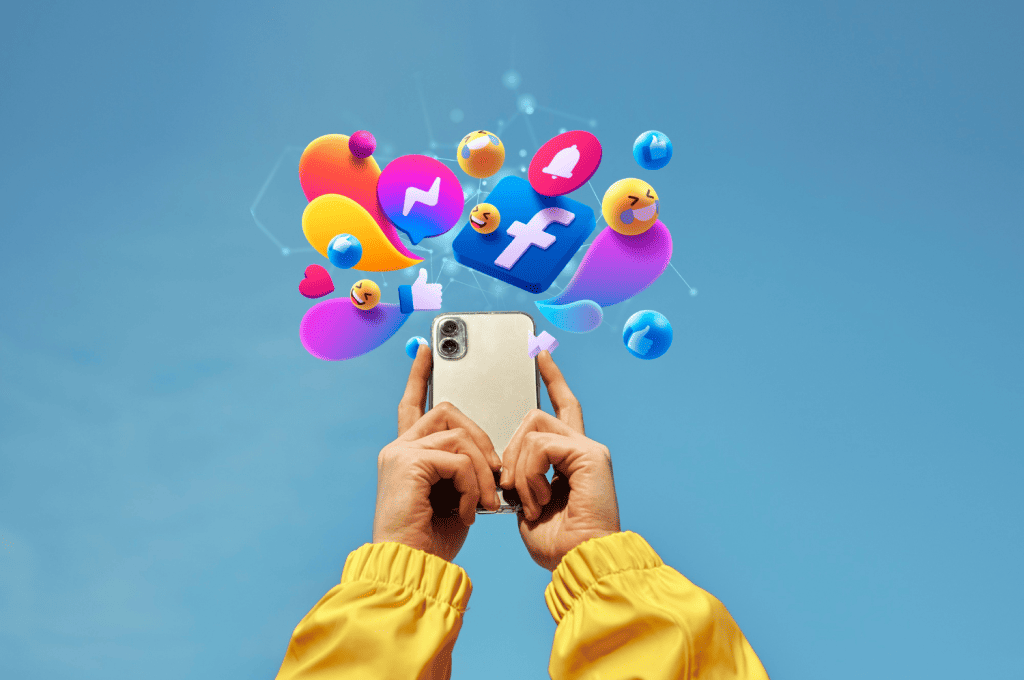 At the heart of this alignment lies the concept of a cohesive employer brand. Social media provides an interactive canvas for companies to portray their culture, values, and work environment. Through carefully crafted posts, images, and videos, organizations can showcase their distinct identity and create an authentic narrative that resonates with potential candidates. This transparency not only attracts candidates who align with the company's values but also fosters a sense of familiarity even before the formal recruitment process begins.
Furthermore, the integration of CRM and social media enables proactive candidate engagement. By tracking candidates' online interactions, companies can gain insights into their preferences, interests, and professional aspirations. This data-driven approach allows for tailored interactions and personalized communication. Candidates are more likely to respond positively to messages that directly address their skills and career goals, leading to a more engaged and receptive talent pool.
The synergy also extends to showcasing company culture and values. Rather than relying solely on text-heavy descriptions, companies can harness the visual and interactive potential of social media to provide a multi-dimensional view of their workplace. Employee testimonials, behind-the-scenes glimpses, and real-time updates create a vivid portrayal of daily life within the organization. As candidates immerse themselves in this digital representation, they gain a tangible sense of what it would be like to be a part of the team.
In summary, the harmonious integration of Candidate Relationship Management and social media is transforming the recruitment landscape. It empowers companies to curate their brand image, engage with candidates proactively, and foster a deeper sense of connection. By embracing this synergy, companies can not only attract top-tier talent but also establish enduring relationships that extend far beyond the initial point of contact.
Case Studies: Successful Integration of CRM and Social Media in Recruitment
In this section, we delve into real-world examples that illustrate the seamless fusion of Candidate Relationship Management (CRM) principles with the dynamic landscape of social media in recruitment strategies. These case studies spotlight the innovative approaches adopted by companies to effectively engage, attract, and nurture candidates, ultimately enhancing their employer brand and recruitment outcomes.
Company A has harnessed the narrative potential of social media to craft compelling stories that resonate with potential candidates. By sharing authentic employee experiences and career journeys, they have transformed their online presence into an engaging platform where candidates can envision their future with the company. This strategy not only fosters candidate engagement but also fosters a sense of connection and shared purpose.
Company B stands out for its utilization of user-generated content. They encourage their employees to share their daily experiences and insights on company culture through social media, providing a genuine and unfiltered view of life within the organization. This approach enhances transparency and showcases the company's commitment to fostering a diverse and inclusive work environment.
Company C showcases the power of data-driven insights. By leveraging analytics from social media interactions, they tailor their recruitment strategies to target specific demographics, geographical regions, and professional backgrounds. This precision allows for efficient allocation of resources and an increased likelihood of attracting candidates who align with the company's values and requirements.
These case studies collectively demonstrate that the harmonious integration of CRM principles with social media platforms is not just an industry trend but a proven strategy for enhancing candidate relationships and optimizing recruitment efforts. By learning from these successful examples, companies can refine their approaches, creatively leverage their online presence, and establish themselves as employers of choice in an increasingly competitive talent landscape.
Overcoming Challenges and Mitigating Risks
In the pursuit of harnessing the potential synergy between candidate relationship management (CRM) and social media for recruitment, companies must address various challenges and proactively mitigate potential risks.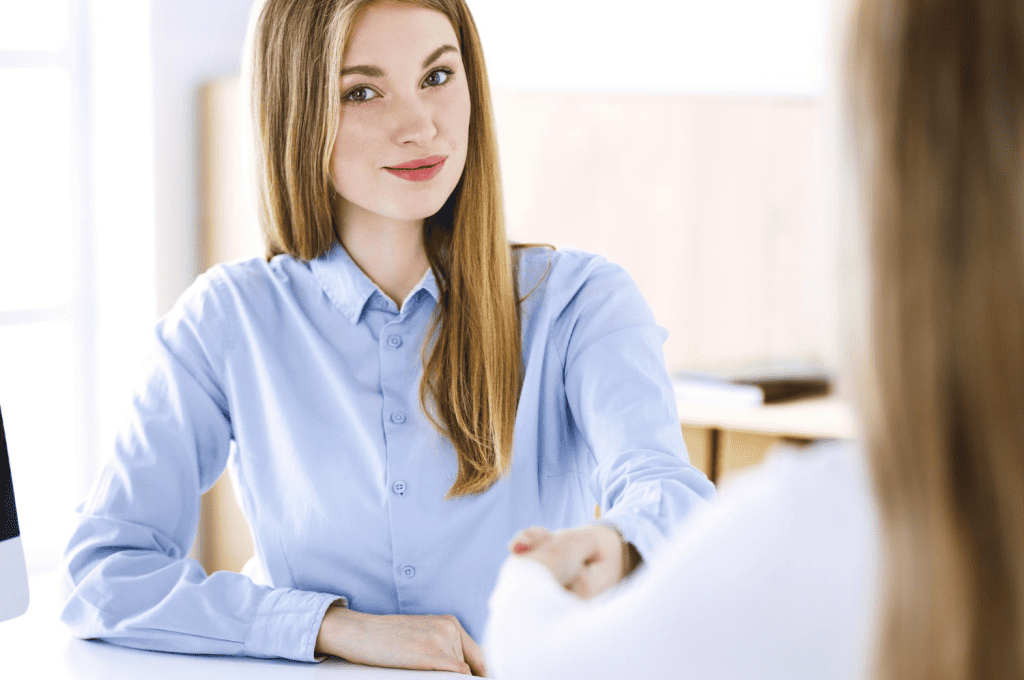 Firstly, privacy concerns loom large in the age of data sensitivity. Ensuring candidates' data protection and obtaining informed consent for data usage are paramount. Transparent communication about how candidate information will be used on social platforms is essential to build trust.
Secondly, maintaining fairness and inclusivity in social recruitment is crucial. Unconscious biases can inadvertently seep into the hiring process, potentially perpetuating inequities. Companies must employ strategies, like blind candidate screening, and continuously review their processes to ensure impartiality and equal opportunities for all candidates.
Balancing automation and personalization represents another challenge. While automation streamlines processes, an excessive reliance on it can lead to robotic interactions that fail to connect on a human level. Companies must strike a balance by integrating automation judiciously while prioritizing genuine, personalized interactions.
Negative interactions on social media can also arise, presenting a unique challenge and opportunity. Responding empathetically and promptly to negative feedback or concerns can demonstrate a company's commitment to improvement and openness. Transforming negative interactions into positive outcomes can enhance a company's reputation.
In conclusion, effectively harmonizing candidate relationship management with social media in recruitment requires a vigilant approach to overcoming challenges and minimizing risks. Companies must champion data privacy, inclusivity, balance automation with personalization, and adeptly navigate negative interactions. By doing so, organizations can leverage the power of this synergy to not only enhance their recruitment processes but also bolster their employer brand and foster meaningful connections with potential candidates.
Conclusion
In today's dynamic recruitment landscape, the convergence of Candidate Relationship Management (CRM) and social media has emerged as a powerful symphony. By harmonizing personalized engagement, authentic branding, and proactive interaction, companies can orchestrate a holistic recruitment experience. As social media platforms evolve and technology advances, this synergy will continue to play a pivotal role in attracting top talent. Embracing this harmonious interplay, companies can amplify their employer brand, foster lasting relationships, and navigate the evolving recruitment terrain with confidence. In this ever-changing digital era, the melody of CRM and social media remains a key instrument for orchestrating recruitment success.
Hirebee also ensures that you are able to get all of the necessary candidates in a relatively short time as well, which they have been able to do with improved recruitment automation.
FAQs
What is the "Social Media Symphony" paper about?
The "Social Media Symphony" paper explores the dynamic relationship between candidate relationship management (CRM) and social media in the context of recruitment for companies. It delves into how these two components harmonize to create a more effective and engaging recruitment strategy.
Why is candidate relationship management (CRM) important in modern recruitment?
Candidate relationship management goes beyond transactional recruitment methods by focusing on building and nurturing relationships with candidates. It emphasizes personalized communication, engagement, and long-term interactions, which are crucial in attracting and retaining top talent.
How does social media play a role in recruitment?
Social media has transformed into a powerful recruitment tool. It enables companies to widen their candidate pool, target specific demographics, and showcase their employer brand. Social media platforms provide opportunities to engage with potential candidates, share authentic content, and interact with them in real time.
What challenges are associated with using social media in recruitment?
Privacy concerns, potential biases, maintaining authenticity, and balancing automation with personalization are some challenges related to social media recruitment. Ensuring candidates' data privacy, addressing biases, and avoiding overly automated interactions are critical considerations.
How does the paper address the alignment between CRM and social media?
The paper delves into the ways in which candidate relationship management and social media align. It discusses building a cohesive employer brand, using social media for proactive engagement, leveraging data for personalized interactions, showcasing company culture, and nurturing long-term relationships through online interactions.