Recruitment assessment tools are invaluable tools for employers to use when hiring employees. They provide insight into a candidate's suitability for a role and can be used to screen applications and identify potential problems. In 2023, there are countless modern assessment tools available to employers.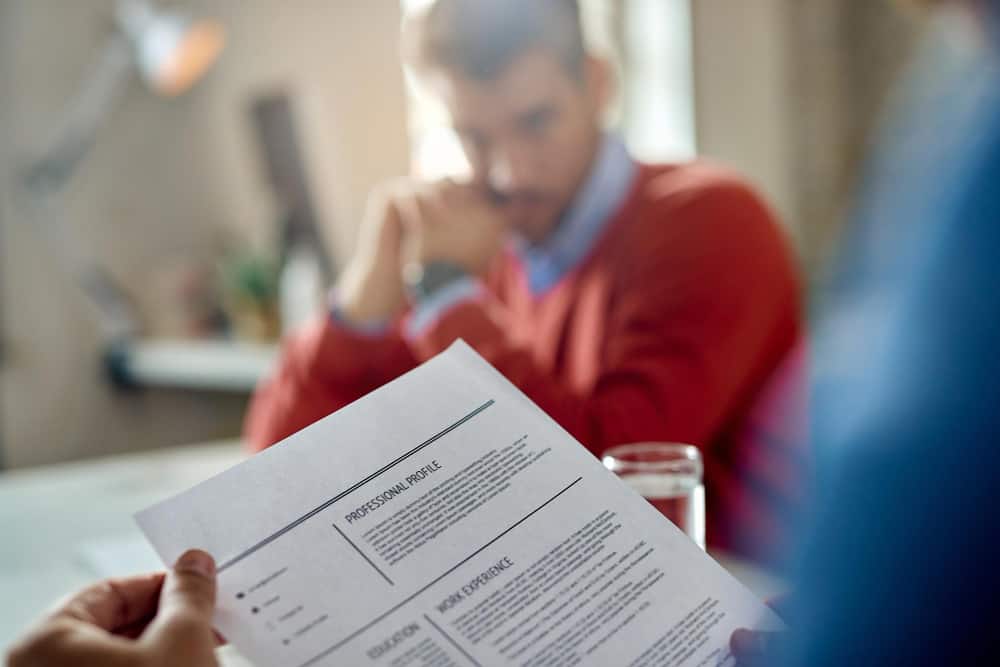 One of the most popular types of assessment tools is personality tests. These tools can measure a candidate's suitability for a certain role based on their responses to a set of statements. Additionally, they can identify the type of environment where a candidate may thrive the most.
Another type of assessment tool is skills tests, which measure a candidate's aptitude for a particular subject or job. Companies can use these tests to more accurately evaluate the skills of a potential employee. For example, a software development company might administer a coding test as part of the recruitment process.
Cognitive ability tests are also used in recruitment. These tests assess a candidate's ability to think logically and solve problems. They can help employers identify candidates who are capable of learning how to do a new job quickly and efficiently.
Finally, video activities are becoming increasingly popular tools in the recruitment process. Companies can use these tools to assess a candidate's response to certain scenarios, such as responding to a customer complaint or managing a difficult team member.
Overall, recruitment assessment tools are vital for employers in 2023. They provide insight into a candidate's suitability for a given role and can help employers reduce the risk of hiring the wrong person.
How Assessment Tools for recruitment and selection Help Employers Hire Better Candidates
For employers, finding the right candidate for their open position is a crucial and time consuming task. Assessment tools for recruitment and selection provide employers with insight into potential employee's abilities, helping to ensure the right candidate is chosen for the job.
Assessment tools allow employers to get a full view of a candidate's knowledge, skills, and abilities. For example, aptitude tests measure general intelligence, while personality assessments measure an individual's character traits and attitudes. This helps employers to better understand the type of person they are dealing with, and whether they are a good fit for the organization.
These tools also allow employers to compare multiple candidates and evaluate their relative merits. This can make it easier to decide which person is the right choice for a given job. Additionally, assessment tools can help employers identify areas requiring improvement in their current hiring process and make adjustments accordingly.
By utilizing assessment tools for recruitment and selection, employers can make more informed decisions when hiring new employees. This can result in better job performance and retention, lower turnover rates, and ultimately, better business results.
Hirebee can easily help you bring in the best talent for your through industry leading candidate recruitment management and candidate screening services.
The Best Recruitment Assessment Tools for Candidate Screening
QuestBase
QuestBase is a powerful recruitment assessment tool designed to maximize collaboration and communication between recruiters and candidates. It helps recruiters stay organized and track candidate progress, create custom or standardized assessment tests, provide feedback and analysis, and easily share results, ensuring effective candidate communication management.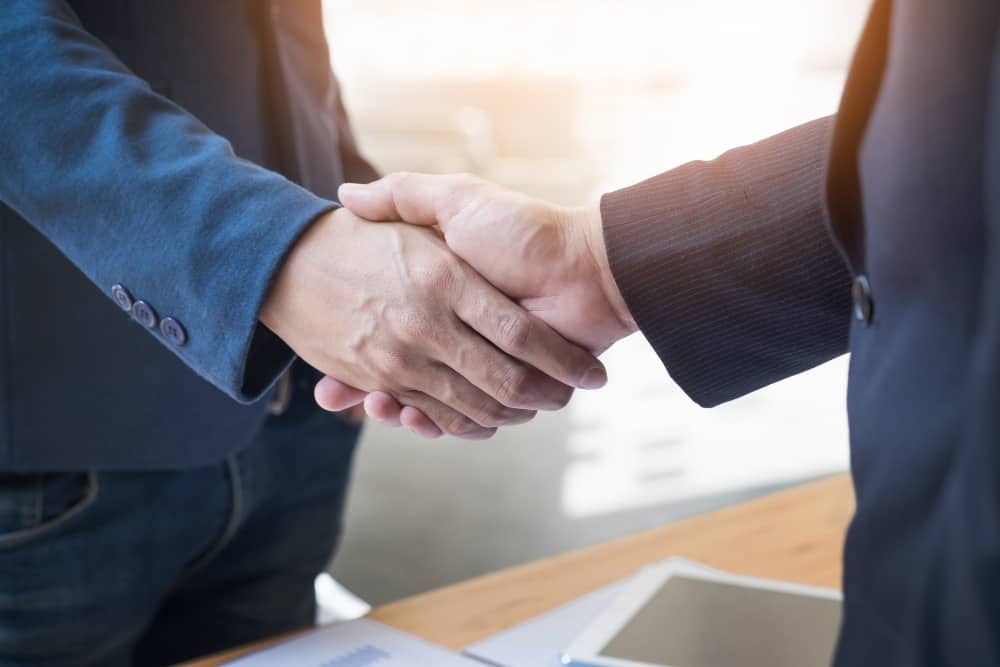 Candidates have a streamlined way to access, complete and submit results – all in one place. QuestBase makes it easy for recruiters to stay informed and build a high-quality team.
Toggl Hire
Toggl Hire is an innovative recruitment assessment platform designed to simplify and enhance the process of the candidate background check. The platform offers an array of tools for employers and recruiters such as competency assessment tests, professional reference checks and detailed analytics that help in making quick and accurate hiring decisions. It also includes automated and personalized communication between employers and candidates, making the recruitment process smoother and more productive than ever before. Its state-of-the-art solutions are tailored to provide most accurate information and the most insightful feedback on any given candidate. Toggl Hire provides the perfect blend of technology and experience that makes it ideal for recruiters who are serious about finding the right candidate.
Assess First
Assess First is a powerful recruitment assessment tool that helps businesses across the globe to find the perfect job candidates through effective tech screening. This online system is designed to evaluate the skills, aptitude, experience and qualifications of potential employees. It uses real-time data insights to streamline the recruitment process and find the right hire quickly. The tool also allows you to create customised assessments specific to individual job roles and create comprehensive reports that offer valuable data. Assess First also has a library of pre-made industry tests, which offer an efficient, cost-effective and reliable solution to recruitment problems. The tool also helps in developing leaders and managing employee performance, making it a comprehensive hiring solution.
Vervoe
Vervoe is an innovative recruiting tool that helps HR personnel in finding the best talent for their organization. It takes recruitment process optimization to a whole new level by focusing on performance-based recruitment and candidate relationship management. With its comprehensive and user-friendly platform, Vervoe streamlines the recruitment process allowing employers to design the perfect interview structure, filter through the best job applicants, set performance-based criteria and evaluate jobseekers efficiently and accurately.
Vervoe also offers in-depth reporting and analysis, making it easier for employers to quickly identify high-performing jobseekers without any bias or prejudice. Whether it's selecting the right candidates or making sound hiring decisions, Vervoe is the go-to platform to make sure that you only hire the best talent.
HireVue
HireVue is an excellent recruitment assessment tool that helps employers identify top job candidates. It uses their proprietary video assessment technology that allows employers to quickly evaluate a large number of job applicants and perform a proper candidate background check. HireVue's platform helps evaluators assess candidates based on their skills, experience, personality traits and more. It also helps employers identify unique qualities, such as cultural fit, which can be valuable in selecting the best candidate. In addition, HireVue's analytics platform can provide detailed insights into job hiring trends and help employers make informed hiring decisions. With HireVue, employers can easily identify and determine the best candidates for their positions.
Traitify
Traitify is the best recruitment assessment tool for employers looking to get meaningful data from potential candidates. It provides a unique approach to assessing personality by using visual assessments and scale-based assessments to quickly understand the traits and motivators of each job seeker. It also helps create an incredibly personalized recruitment process that ensures a better fit between job seekers and employers. Additionally, the results are easy to interpret, which allows hiring managers to quickly make informed decisions about potential employees. With its accuracy and speed, Traitify is essential for any recruitment process.
TalentSorter
TalentSorter is an innovative and intelligent recruitment assessment tool that helps improve candidate selection decisions. It uses a unique data-driven algorithm and Artificial Intelligence (AI) to carefully analyse millions of data points in order to accurately predict which candidate is likely to be the most successful employee.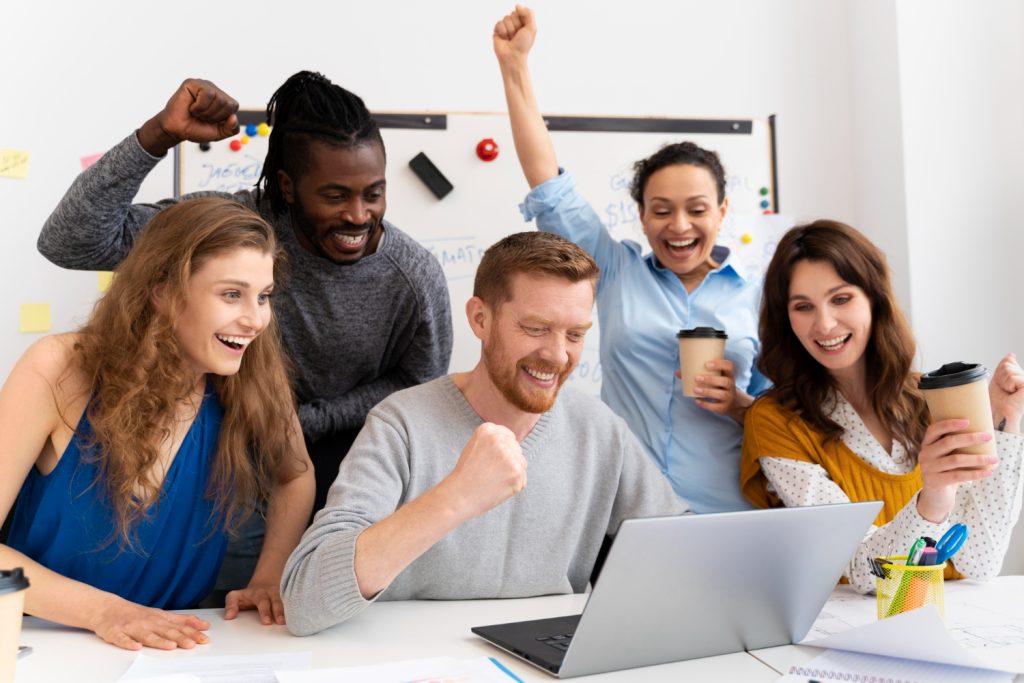 With TalentSorter's user-friendly interface and independent review process, it facilitates the complete recruiting journey along with effective candidate relationship management. TalentSorter saves businesses time and money by analytics and ranks potential hires objectively, eliminating any potential bias. It ensures that candidates are hired based on their most important qualifications and not just their resumes, making it an invaluable tool in the recruitment process.
TestDome
TestDome is an online recruitment assessment tool that provides employers with the ability to measure a candidate's skills and knowledge. The platform offers a wide range of assessments in areas such as coding, computer science, programming languages, customer service, and more. TestDome provides employers with a reliable way to test applicants' aptitude for a job so they can select the most qualified individuals for employment. The results are provided in an easy-to-read format, helping employers quickly and accurately evaluate a potential employee's qualifications. Additionally, TestDome offers candidates the ability to practice and prepare for their assessments allowing them to put their best foot forward when they apply. With its clear evaluations, TestDome is enabling employers to select the best-suited candidates to join their team.
HighMatch
HighMatch is an innovative recruitment assessment software that provides employers with the best way to identify top talent. It uses a unique combination of human-intelligence and AI-driven technology to assess a candidate's job-relevant skills, technical knowledge and perform a candidate background check with greater accuracy than traditional personality tests. This helps employers improve the quality of their hires and reduce the time it takes to hire the right person. HighMatch offers custom job assessments that employers can tailor to fit their precise recruitment needs, as well as advanced analytics and reporting for deeper insights into the candidate pool. With HighMatch, employers have the valuable information they need to find the best person for the job.
Alva
Alva is an innovative recruitment assessment tool designed to help recruiters make objective, data-driven decisions about candidate hiring and tech screening. With it, recruiters can assess a large number of applicants quickly and reliably using an automated, standardized process. Alva also provides data-backed insights and reporting on the performance of all candidates, letting recruiters easily compare their qualifications and better understand their potential fit within the team. Its modern platform integrates with leading Applicant Tracking Systems, making it easy to apply consistent scoring across multiple job openings and moves, resulting in the ultimate optimized hiring process. Overall, Alva's cutting-edge assessment tool is an invaluable asset to organizations in their quest to select the highest-ranking candidates.
TestGorilla
TestGorilla is an effective recruitment assessment tool that helps companies identify the best candidates for their open positions. It allows you to create customized tests for specific job roles and quickly measure the candidate's skills, aptitude and knowledge so you can make informed hiring decisions.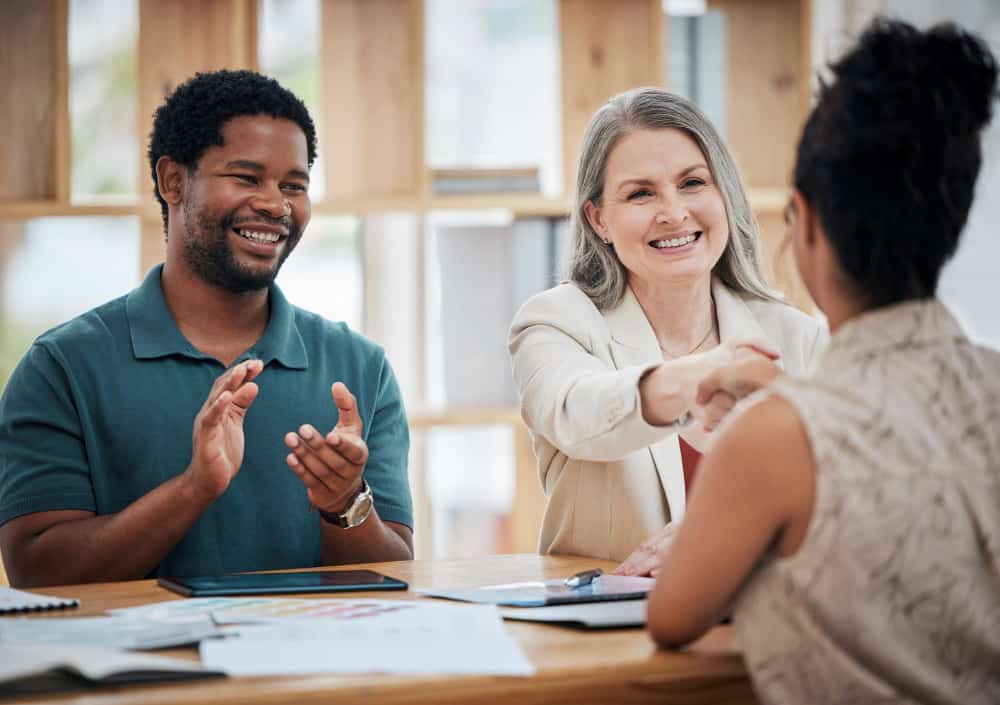 TestGorilla makes it easy to create tests for technical and non-technical roles, ensuring you always get the most accurate assessment possible while ensuring effective candidate relationship management. Moreover, the platform is user-friendly, secure, and optimized for mobile devices, making it easy to administer tests anytime, anywhere. TestGorilla helps to improve time-to-hire, guarantee optimal team performance, and make sure your organization always has the best people on the job.
iMocha
Mocha is an excellent recruitment assessment tool that helps employers to identify the best talent for the job and build high-performing teams. It provides a comprehensive suite of assessment tools, exercises and activities that can be tailored to your company's specific requirements. It enables recruiters to test skills including teamwork, problem solving, communication, negotiation, and more. It allows you to assess large groups of candidates in a few hours. Additionally, it provides detailed analysis of results. This allows you to quickly determine which candidates are the best fit for the job. All in all, Mocha is an excellent tool that helps recruiters make the right hire and build the right team.
Wonderlic WonScore
WonScore is an excellent tool for recruitment assessment. It provides resumes and CVs of potential job candidates for recruiters to make recruitment decisions. The resumes are objectively evaluated by highly-trained analysis systems which assess each candidate's job credentials, qualifications, and experiences in a matter of seconds. It also takes into account factors such as the candidate's educational background, work experiences, certifications, language proficiency as well as their personal traits, work/life balance and cultural fit. WonScore provides recruiters with an unbiased evaluation of job candidates to quickly identify and select the best fits for the position being sought. In addition to its resume analysis capabilities, it also provides an effective "Wonderlic Test" to measure each candidate's learning and problem-solving abilities. It summarizes everything together into an easy-to-read score which quickly highlights the strengths and weaknesses of each prospective employee. This aids in the recruiters' decision-making process and can be used to make hiring decisions much faster while increasing the overall quality of employees.
Harver
Harver is an innovative recruitment assessment platform that allows companies to easily evaluate and select the best candidates. It uses artificial intelligence and sophisticated algorithms to accurately identify a job applicant's skills, knowledge, beliefs and attitude. Harver also automates the entire recruitment process, streamlining administrative tasks and eliminating manual data entry. The platform allows recruiters to easily design, set up, implement and monitor assessments with precision. Additionally, Harver allows for the customization of questionnaires and personalized feedback to applicants. Through its comprehensive reporting system, the platform provides valuable data and insights from collected information. Harver is the perfect choice for companies looking for a tailored, data-driven recruitment process.
The Predictive Index
The Predictive Index is an automated recruitment assessment tool designed to increase the quality of hires and reduce hiring time. It combines advanced science with easy-to-use technology to help recruiters and hiring managers quickly uncover candidates' cognitive abilities, behavioral traits, and workplace motivators. This solution helps employers to source the perfect fit for their company, by understanding the characteristics that make for a successful candidate. It helps them to predict the candidates' potential performance and fit within their organization. It also uses predictive analytics to identify hiring patterns in the past that are either risky or successful. With its fast results, organizations can make more objectively informed hiring decisions and reduce costs associated with time-consuming hiring practices.
Mercer Mettl
Mercer Mettl is the leading recruitment assessment tool designed to help companies select the most talented candidates. It helps companies save time, reduce cost of recruitment and improve efficiency. With advanced online assessments, it provides cutting-edge technology, powerful analysis and data-driven insights to help organizations make optimal hiring decisions. Mercer Mettl offers a wide range of pre-built, customizable tests across domains such as aptitude, technical, psychometric, ability and personality. The tool also allows for customization and integration of the tests with third-party systems. This helps companies create tests best suited to their individual requirements. With integrated analytics and reporting capabilities, the tool provides an in-depth understanding of the candidates. This can help make well-informed hiring decisions. Mercer Mettl is continually improving its features to help companies streamline their recruitment process.
Conclusion
Recruitment assessment tools are vital to ensure that you are hiring the right candidates. They are a great way to analyze skills and qualifications objectively, while saving time and money. The best recruitment assessment tools include job simulation tests, aptitude tests, assessment centers, psychometric tests, and skill tests. By analyzing candidates' cognitive abilities, knowledge, and other attributes, these tools will help you to find the perfect candidates for the job. It is important to remember that these assessment tools need to be tailored to the job role to ensure accurate results. If used appropriately, these tools can make the recruitment process smoother and more efficient.
Hirebee allows you to bring in the right candidates that can fit in your unique business culture with the help of impeccable candidate sourcing and recruitment marketing services.
FAQs
What Is The Best Tool For Evaluating Candidates?
There is no one best tool for evaluating candidates, as the tool or tools used will depend heavily on the job requirements and the types of skills being tested. Generally speaking, suggested tools may include behavioral interviews, work samples, psychological assessments, reference checks, and aptitude tests.
What Is The Most Common Test That Employers Perform When Assessing Candidates?
The most common test that employers perform when assessing candidates is a background check. Background checks are used to verify job application information, obtain a criminal history report, and verify the employee's prior work experience. This helps employers identify the best candidate for the job and ensure that their team is honest and accountable.
What Is An Aptitude Test In HRM?
An aptitude test in HRM is a type of psychometric assessment used to evaluate an individual's cognitive abilities and behavioural tendencies. It can help recruiters to assess the employee's aptitude for certain tasks and roles, as well as their capability for teamwork, problem-solving and potential for career progression. It is usually a timed, multiple-choice based test that measures an individual's numerical, verbal and abstract abilities.
What Are Different Types Of Selection Tests?
The most common selection tests include written tests, physical ability tests, drug screening tests, cognitive tests, personality tests, video assessment tests, skills assessments, panel interviews, and orientation tests. Other selection tests include psychological tests, psychological tests, panel interviews, reference checks, job simulations, and pre-employment assessments.
What Is Recruitment And Assessment?
Recruitment and assessment is the process of hiring and assessing new employees. It involves identifying the requirements of the position, selecting suitable candidates, interviewing andassessing them, and making a job offer to the most suitable candidate.