Why we need recruitment automation more than ever
Recruitment can be an unnecessarily lengthy process. There are loads of stages in the recruitment funnel which can be extremely cumbersome, and take up way more time than they should. In an era defined by technological advancement and a rapidly changing job market, the traditional methods of recruitment are no longer sufficient to meet the demands of modern hiring. This need which has persisted in the HR field for quite some time has been met with modern recruitment automation systems, aiming to severely cut the amount of time spent on doing day-to-day recruiting tasks. The essence of recruitment automation lies in its ability to streamline and optimize the entire hiring process, from job posting to candidate selection, while infusing it with speed, accuracy, and a touch of personalization. This is part of an extensive series of guides about workforce management.
Which stages of the recruitment funnel do we need recruitment automation for?
From candidate sourcing, to candidate screening and interview scheduling; the modern recruiter is equipped with countless recruitment automation tools to eliminate the speedbumps present in different stages of the recruitment funnel. Each of these stages have their own causes for inefficiency, and the role of recruitment automation software is to provide solutions for all of these causes.
Multiposting your job announcements
Alright, we have signed up to a job board, beautifully written out a job description, and listed our job posting. Which hiring stages can we now automate? Well, if we run that back, we will realize that we have already missed out on an opportunity for automating the hiring process. That's right, recruitment automation software can now help you automate your job postings.
A strong job distribution campaign often includes posting the same job opening to multiple job boards and social media. To save yourself from the hassle of individually creating job posts on all these different websites, you can instead centralize your job distribution campaigns by multiposting from one platform.
Through multiposting, you can connect your job announcements with multiple job boards and social media platforms, effectively distributing your jobs through one dashboard through just one click of a button. Not only does multiposting save a lot of time posting the jobs, but it also helps collect all the applicants into one place, laying the foundation for a centralized recruitment process.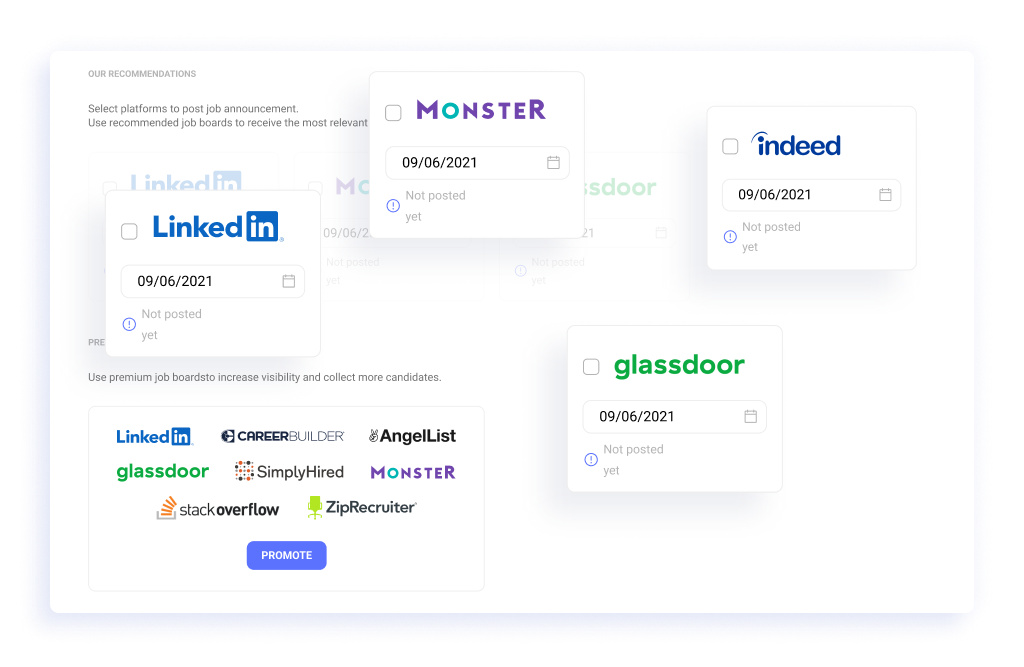 Start multiposting to 3000+ job board and connect your job postings with your social media >> Job Distribution – Hirebee

Making light work of candidate sourcing with chrome extensions
Candidate sourcing has been greatly increasing in popularity as profiling candidates has become easier with the advent of LinkedIn and job boards. The hiring practice has great perks, and the general consensus seems to be that sourced candidates are usually more fit for the job than the applicants. As a result, many recruiters find it very lucrative to go out there and proactively source for candidates, rather than only relying on the candidates to come to them. Some surveys suggest that sourced candidates are nearly twice as effective as applicants.
The only problem, however, remains that proactively sourcing candidates can be very time consuming. As a result, hiring teams may find themselves struggling to integrate candidate sourcing into their hiring process without disrupting their existing workflow. However, integrating such a lucrative hiring practice into your workflow is light work with the help of candidate sourcing automation tools.
Hirebee's candidate sourcing automation tool is a chrome extension with which you can seamlessly integrate your sourced candidates into your candidate database. Those extra clicks and time which would be needed to perform the same task without the extension may not seem much, but they certainly stack up and become a painstakingly long process. Most importantly, sourcing candidates with recruitment automation software will also help you reap the other benefits of recruitment automation discussed in this article, as you can move the candidates through your recruitment funnel just like any other applicant in your pipeline.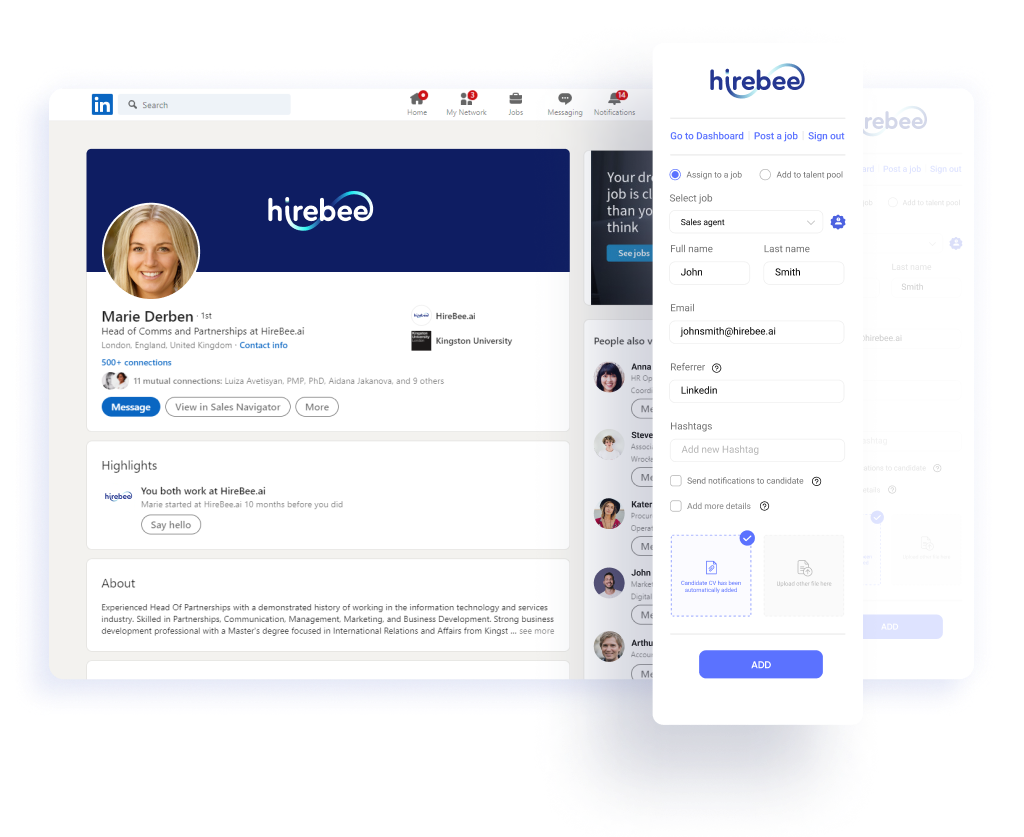 See how you can start quickly and efficiently sourcing candidates >> Candidate Sourcing – Hirebee

Automating communication with candidates
Establishing efficient communication with candidates is a must if you don't want your candidate experience to tank. You have to maintain that back and forth, and keep candidates informed on their application status. However, for most hiring teams, such a process can be extremely lengthy, which is why a lot of hiring teams simply skip over these emails, creating unhappy applicants and a poor employer brand.
Instead of leaving your applicants in the cold, recruitment automation offers a better alternative; automating communication with candidates. With customization of workflows and email templates, you can automatically send rejection and follow-up emails upon changing the application status of candidates. By integrating automated emails into your hiring process, your recruitment will not only be candidate centric, but it will also have great structure.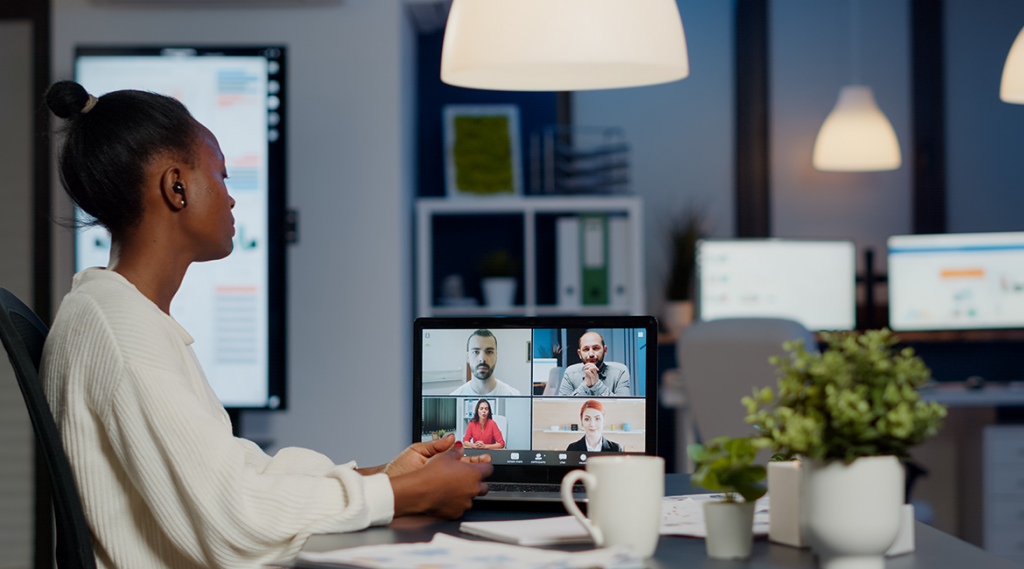 Automate and enhance your candidate relationship management with Hirebee >> Candidate Relationship with Hirebee

Letting the AI screen candidates for you
This discussion wouldn't be complete with the inclusion of the role AI plays in hiring. Perhaps one of the most lucrative recruitment automation practices is automated candidate screening. Automating candidate screening implies letting the AI read resumes for you. Sounds weird, but it's completely effective. With the ease and practically non-existent opportunity costs of applying to a position, many job announcements are now littered with irrelevant applications. It is an unfortunate reality, but luckily resume matching algorithms can efficiently filter these applications for you and save you lots of time and sanity.
However, this is not the only use of automated candidate screening. AI can also automatically assign rankings on your candidates, based on how relevant they are to your job description. This can help give you extra foresight and data to work with before individually screening and evaluating candidates.

Learn all about automated candidate screening in detail >> The ultimate guide to automated candidate screening – Hirebee
Built-in calendar and mailbox
Unlocking the true potential of recruitment automation Hirebee introduces a seamless and dynamic experience through its innovative integrations. With a built-in calendar and mailbox integration, the power to manage every aspect of the recruitment process resides right within your dashboard. The incorporation of smart notifications ensures you're always in the loop, never missing a beat. Moreover Hirebee takes it a step further by seamlessly syncing with Google and Outlook calendars, offering a centralized hub where interviews, appointments, and tasks seamlessly come together. Witness the efficiency of interview invite confirmations directly from candidates, further streamlining the process.
In a world where time is of the essence, these integrations empower recruiters to supercharge their recruitment efforts, making every interaction and appointment a step toward building a formidable team.
Learn all about Built-in Mailbox and Candidate Integration in detail >> Built-in calendar and mailbox
The Role of Data Security
In the realm of recruitment automation, data security stands as an unwavering pillar of commitment to excellence. Everyone understands the paramount importance of safeguarding sensitive candidate information.
Hirebee's platform prioritizes data security through a multi-faceted approach, encompassing advanced encryption protocols, stringent access controls, and robust data retention policies. We recognize the trust placed in us to handle personal data responsibly and in compliance with stringent regulations. With Hirebee, recruiters can rest assured that every interaction, from application to interview, is protected by a fortress of digital defenses.
The dedication to maintaining the highest standards of data security not only ensures peace of mind but also solidifies the pledge to a seamless, trustworthy, and privacy-conscious recruitment experience.
Conclusion
In conclusion, recruitment automation can be leveraged to automate job distribution, candidate sourcing, candidate relationship management, as well as candidate screening. Recruitment automation can recover a lot of the sunken time spent due to a suboptimal hiring process, forcing recruiters to take extra clicks, read extra passages and manually complete processes which can be automated, which can stack up to around 50% of a recruiter's time. See how Hirebee can automate your recruitment to help you hire for vacancies in half the time.
---
See Our Additional Guides on Key Workforce Management Topics
Together with our content partners, we have authored in-depth guides on several other topics that can also be useful as you explore the world of workforce management.
Authored by Stoke
Authored by Stoke
Authored by Stoke
Authored by Stoke