Technology can play a major role in supporting candidate experience surveys. Through the use of technology, the process of collecting data and feedback from candidates can be simplified and expedited. Technology can be used to create and send survey invitations, collect responses, and analyze results.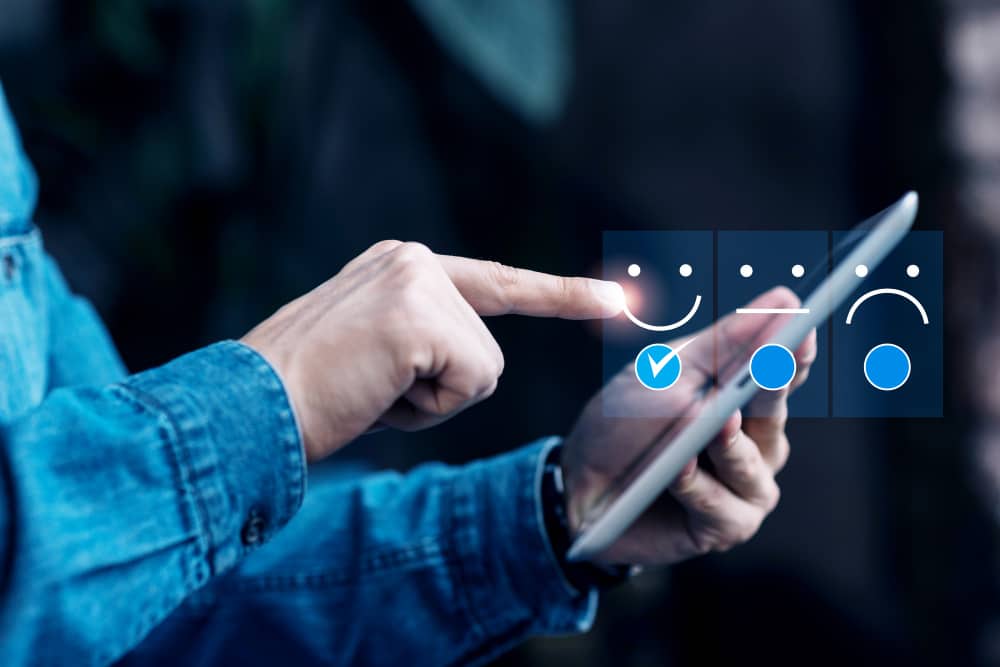 With the help of online survey tools and automated reminders, it is possible to quickly distribute invitations to all the candidates who participated in the recruitment process. Such tools can provide a uniform and consistent experience to all the respondents, which helps to ensure accuracy and reliable results.
Analytical tools can be used to measure the level of satisfaction among candidates and track trends over time. These can help with identifying areas that need improvement, or areas that are working well, so different strategies can be implemented accordingly.
Technology can also be used to digitize the whole process, from the design and distribution of surveys to the analysis of the results. Through such processes, the employee experience with recruiters can be tracked and improved.
In conclusion, technology plays an invaluable role in supporting candidate experience surveys. By using modern tools and processes, the survey process can be simplified, the feedback can be collected quickly, and the results can be analyzed accurately. This helps to ensure that candidates have a pleasant and beneficial experience throughout the recruitment process.
The Importance of Measuring Candidate Satisfaction
Measuring candidate satisfaction is essential for any employer or recruitment agency that wants to ensure the highest quality of service. Tracking satisfaction can help employers and recruiters understand how their recruitment process is performing and develop proactive solutions to improve it.
Candidate satisfaction is one of the best indicators of a successful recruitment process. By gauging the satisfaction level of both active and passive job seekers, employers and recruiters can identify areas for improvement and ensure their recruiting processes are as efficient and effective as possible.
Moreover, the importance of measuring candidate satisfaction lies in the fact that it can bring about process-driven improvements throughout an organization's recruitment process. Reaching out to candidates for their feedback helps organizations strengthen their employer brand by building relationships with those candidates and increasing their interest in the organization. Moreover, when candidates perceive their experience as positive, they are more likely to refer the organization to their friends and to write positive reviews.
In addition to improving the recruitment process, measuring candidate satisfaction can be beneficial to navigating the candidate journey, identifying pain points, and increasing the quality of hires. With better feedback, an organization can reduce wasted effort, reduce time-to-hire, and increase the number of quality applicants.
The impact of measuring candidate satisfaction cannot be understated. It provides organizations with valuable insights into how their recruitment process is performing and provides opportunities for improvement. Ultimately, it can help them become more efficient, improve candidate experience, and increase the quality of hires.
Hirebee uses improved technology to offer you effective recruitment options, which can include improved candidate screening, sourcing, and even job distribution features.
How Improved Technology Supports Candidate Experience Surveys
Improves Response Rate for Candidate Experience Surveys
Technology has revolutionized the way organizations measure and understand candidate experience. New tools now help organizations track and manage their candidate experience surveying in more efficient and cost-effective ways than ever before.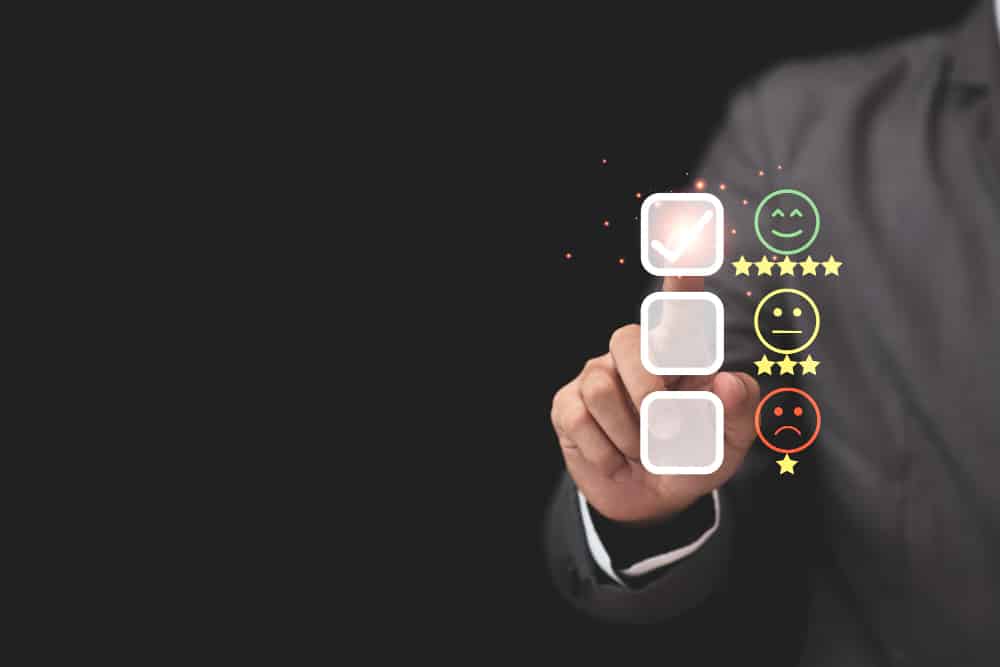 By leveraging advanced technology, recruiters can now automate communication and feedback collection throughout the hiring process. Automated emails make it easier for recruiters to stay connected with their candidates and reduce data entry time. Advanced reporting tools can help organizations quickly analyze candidate feedback from surveys and uncover trends that can be used to improve recruitment processes.
The use of technology also results in an improved response rate for candidate experience surveys. Automated surveys can be sent out faster and more consistently than manual methods, allowing recruiters to capture data quickly and accurately. Advanced tracking techniques can help organizations see which candidates are completing surveys and track their progress. This feedback can be used to better understand candidate preferences and to identify potential improvements or changes in the recruitment process.
Overall, the use of technology in candidate experience surveying is a major benefit to recruiters, employers, and job seekers alike. Recruiters are able to capture more accurate and timely data, employers can more easily understand their candidates' needs, and candidates can provide meaningful feedback on their experience. With improved response rates and an improved candidate experience, technology is helping to revolutionize the way organizations measure and improve their candidate experience.
Automating the New Hire Survey Questions
Technology has revolutionized many aspects of the workplace, including the way new hire survey questions are handled. In many companies, technology has enabled the automated collection of standard HR information via a digital survey. These surveys provide an efficient way for HR teams to collect important new employee information quickly and accurately.
The benefits of automated surveys are numerous. More information can be collected with fewer questions, allowing for faster completion times. Companies no longer have to store and manage paper forms, reducing costs and creating efficiencies. Automated surveys also help to ensure that important information is tracked accurately, increasing accuracy and overall data reliability.
In addition, automated surveys simplify the communication process. Users can easily view and understand the results of their surveys without requiring technical knowledge. This can improve the quality and speed of responses, while also reducing stress and potential confusion among prospective employees.
Overall, automated surveys are a great way to streamline the process of collecting new hire survey questions. By using technology to collect this important information, companies can ensure accuracy and efficiency while reducing the need for physical paperwork. This helps to promote a smoother onboarding process while providing an excellent way to collect important HR data.
Create an Interview Feedback Template for Consistent Candidate Experience
Technology can be used to create an effective interview feedback template for a consistent candidate experience. This template will provide the interviewer with an organized, structured way to provide feedback to the candidate on their performance and experiences throughout the interview process, as well as providing consistency across all interviews conducted by the company.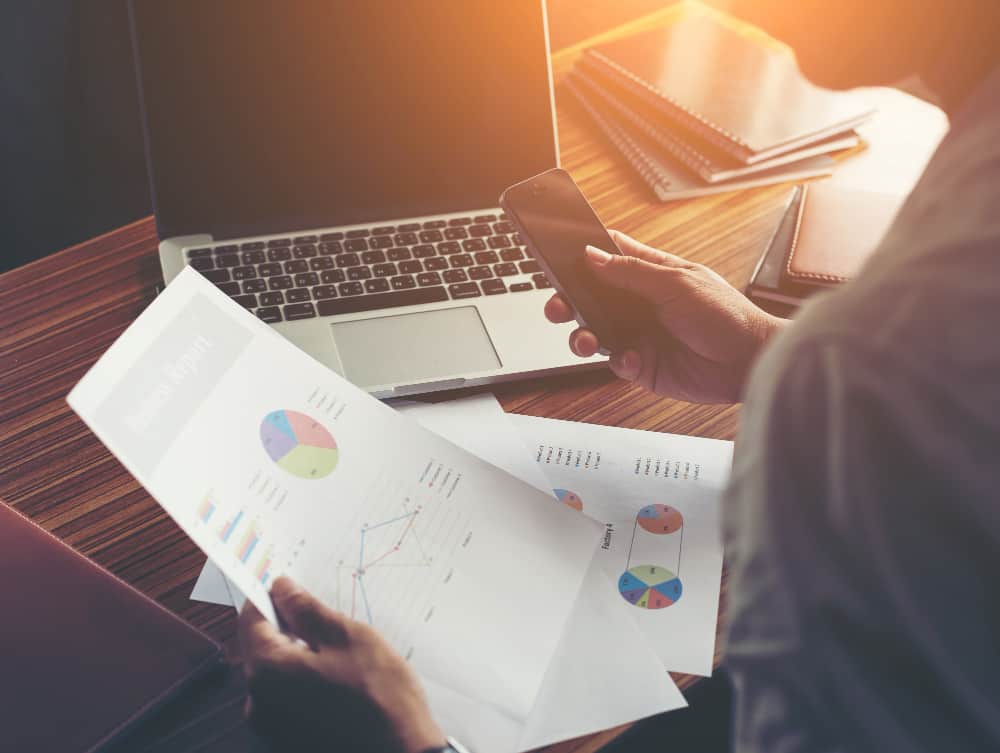 The feedback template should contain essential information such as the candidate's name, the date of the interview, the questions asked, and the candidate's responses. This will allow the interviewer to clearly identify each individual and track their responses over multiple interviews. It should also allow for comments on areas of improvement and areas to focus on if the candidate is brought back for additional interviews.
The template should also include a standardized rating system, allowing the interviewer to objectively rate the performance of the candidate. This rating system can range from 1 to 5 or 1 to 10, depending on the preferences of the interviewer. The use of a standardized rating system will also ensure that each candidate is assessed in the same manner, resulting in a consistent interview evaluation process.
Finally, the template should be available in an electronic format, such as an Excel document or an online form, allowing the interviewer to easily update and store the feedback for each candidate in a secure, organized fashion. This will result in a swift and efficient feedback process, ensuring a consistent candidate experience.
It Can Perform Candidate Experience Surveys Much Faster
Technology has drastically improved over the years and it has a profound impact on the way candidate experience surveys are conducted. Technology can now allow for surveys to be conducted much faster and with higher accuracy than before.
Using automated processes and artificial intelligence, technology can quickly and accurately analyze responses from candidates and gain insights from the data. Automated surveys can be distributed via email and are designed to capture a higher rate of responses. AI algorithms can be used to analyze the data and find patterns in the results, which in turn allow for more accurate and in-depth insights than ever before.
Technology also has allowed for surveys to be conducted remotely, giving candidates a chance to participate in the survey with greater ease and convenience. With technology, there is no need to conduct lengthy interviews or surveys with every candidate. Instead, surveys can be conducted instantaneously and responses are collected quickly. This allows recruiters to get insights quickly and adjust their recruitment processes accordingly.
In addition, technology can be used to leverage the storytelling capacity of survey results. Through AI, the data from surveys can be used to create visuals that easily tell a story and can help to uncover trends in candidate sentiment or experiences.
Overall, technology has played a major role in transforming the way surveys are conducted for candidate experience. Through automated processes and AI, surveys can now be conducted much faster and more accurately than ever before.
It Helps Test the Effectiveness of Candidate Experience Survey
Technology advances have significantly enhanced the testing of candidate experience surveys. Automated systems, such as workflow and automation software, now allow employers to send out recruitment surveys at different stages of the recruitment process and capture a wider range of responses from potential candidates. This helps employers gain a better understanding of how the recruitment process is perceived from the candidate's perspective.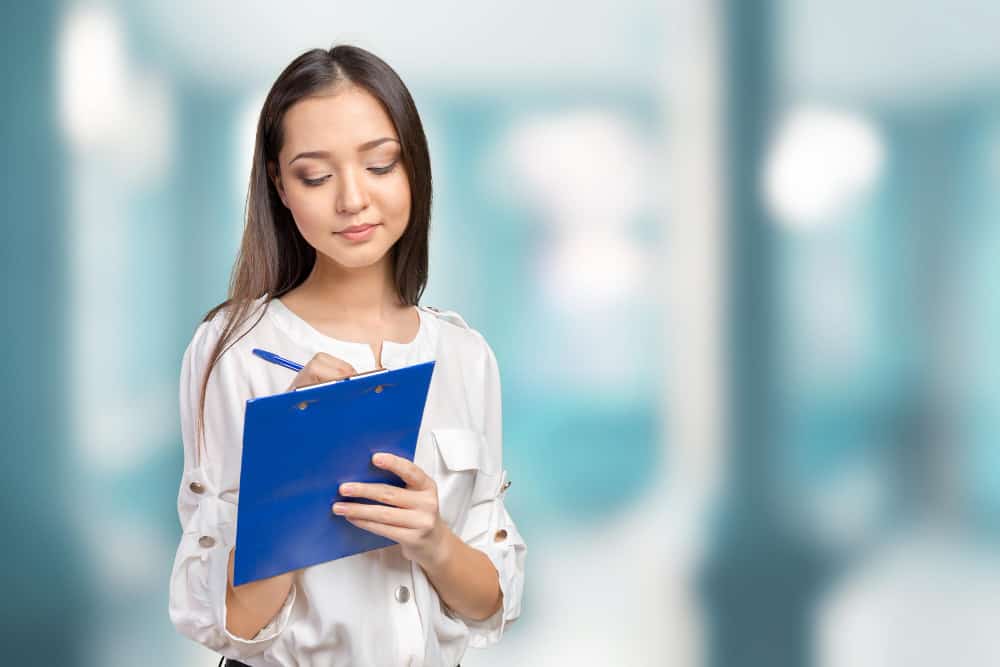 Additionally, employers are able to access quality analytics tools that can provide credible metrics to analyze the survey results. This allows employers to benchmark their survey results against past performance and their competitors, as well as gain insight into areas in which recruitment processes might need improvement. With the aid of technology, employers are also better able to tailor surveys to target specific groups of candidates. This can help improve survey relevance, target key questions that are designed to elicit more candid answers, and engage with candidates more effectively.
Helps Optimize the Candidate Experience Survey
Technology continues to play an increasingly important role in hiring, and with it comes improvements to the candidate experience that companies are offering. Through the use of technology, organizations can optimize the candidate experience by providing an efficient, streamlined process. Companies can use online job portals to allow candidates to access job postings, submit applications, and serve as a centralized source for all the necessary information. Automated applicant tracking systems provide candidates with updates throughout the process, enabling them to see their progress and know when to expect a response. Additionally, tools like video interviewing, skills assessments, and AI-powered predictive analytics can provide employers with a comprehensive view of a candidate's skills and qualifications, allowing for a better decision-making process. By utilizing guidance from these resources, companies can create candidate experiences that are consistent, professional, and align with their brand identity. By leveraging technology to its greatest potential, employers have the opportunity to create a seamless, engaging process that puts their candidates' needs first.
Conclusion
Technology is an invaluable tool for improving the candidate experience survey process. Through the use of automated email campaigns, custom data tracking, and digital survey tools, technology allows recruiters and employers to collect feedback faster and more effectively. Automated tools can remind candidates to respond to surveys and provide tailored survey questions to ensure candidates get surveyed on areas most relevant to their experience. Digital survey tools make it easier for respondents to answer questions and provide deeper insight into the candidate experience. Overall, technology is key to gaining valuable feedback and improving the candidate experience survey process.
Hirebee ensures that candidate journey mapping is a lot easier with the help of automated recruitment features like recruitment analytics and recruitment marketing.
FAQs
What is the Most Effective Way to Improve Candidate Experience?
The most effective way to improve candidate experience is to focus on making the process straightforward, transparent, and personalized. Utilize technology to streamline the recruitment and onboarding process to reduce the amount of time spent on paperwork and reduce stress for applicants. Additionally, communicate with candidates regularly and provide meaningful feedback to ensure a positive experience throughout.
Why is a Candidate Experience Survey So Important?
Candidate experience surveys are incredibly important for a variety of reasons. They provide valuable insight into how potential employees perceive your company and their interviewing experience within it. Additionally, they help identify areas that need improvement, reveal what existing processes are successful, and ultimately can indicate success of future hires.
What is the Best Way to Evaluate Candidate Experience?
The best way to evaluate candidate experience is by conducting post-interview surveys, both for those who were offered the position and those who weren't. Additionally, using recruitment KPIs like the time it takes for a candidate to go through the interview process, applicant response rate, and number of no-shows are all useful metrics. Additionally, feedback from hiring managers and recruiters can help provide a more holistic picture of the experience.
What are the Benefits of Candidate Experience Survey?
Candidate Experience Surveys allow businesses to gain valuable insight into their recruitment process. Through these surveys, employers can identify areas of improvement in both the recruitment process and the overall candidate experience. This improved understanding can ensure that the recruitment process is more efficient, effective and provides candidates with a positive experience. Additionally employers can use survey results to benchmark overall progress, ensure that recruitment strategies and methods are aligned with company objectives, recognize any potential gaps in recruitment criteria, and provide more accurate feedback to applicants.
How Do Surveys Improve Employee Engagement?
Surveys can help employers gauge employee engagement levels by collecting feedback and understanding employees' thoughts, needs and concerns. Surveys can be used to measure areas such as morale and job satisfaction, allowing employers to take proactive steps regarding engagement and communication. Employers can use survey feedback to identify potential problems and areas for improvement, helping foster strong employee relationships and encouraging engagement.