In today's competitive job market, organizations are increasingly recognizing the importance of providing a positive and seamless experience to candidates throughout the recruitment process. The candidate experience encompasses every interaction a job seeker has with an employer, from the initial awareness stage to the final selection decision. It plays a crucial role in shaping candidates' perceptions of an organization and can significantly impact their decision to accept or decline a job offer.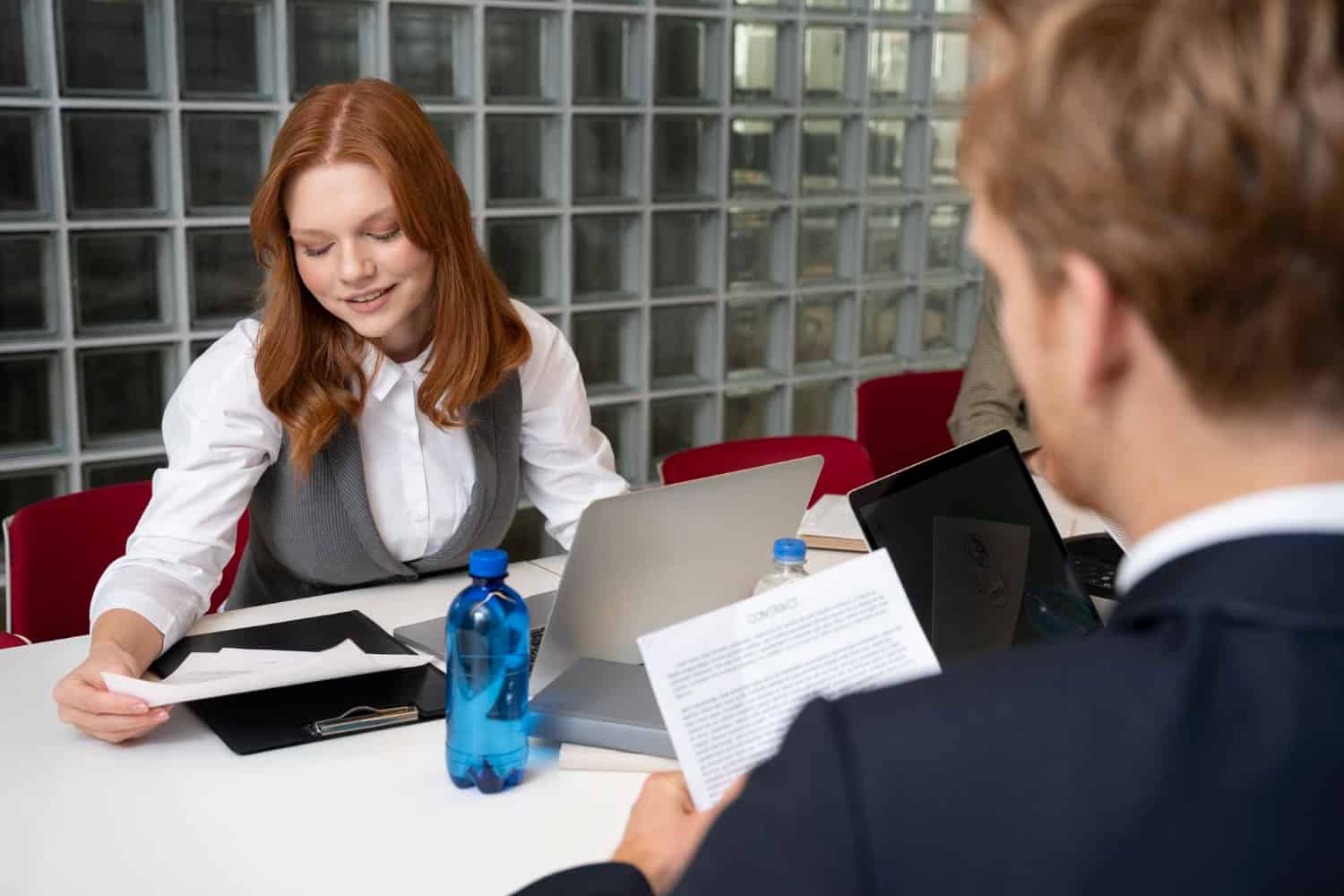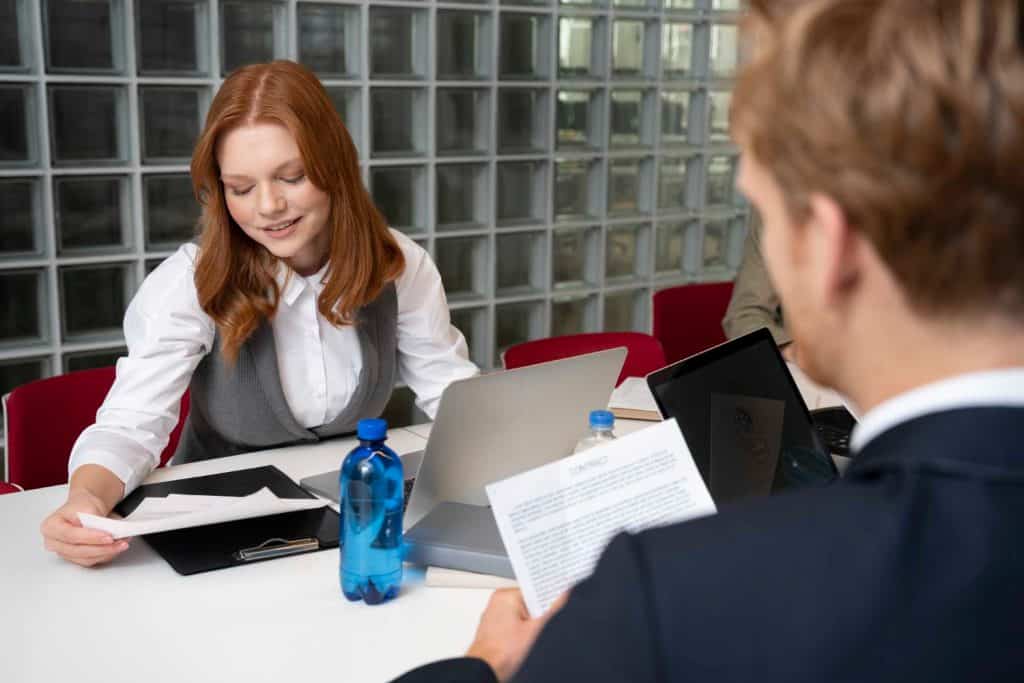 To enhance the candidate experience and stay ahead in talent acquisition, organizations are turning to human-centered technology. Human-centered technology refers to the design and implementation of technological solutions that prioritize the needs, preferences, and experiences of users— in this case, job seekers. By leveraging human-centered technology, organizations can revolutionize the way candidates engage with their recruitment processes, making them more personalized, efficient, and user-friendly.
The potential of human-centered technology to transform the candidate experience is vast. It offers innovative ways to attract, engage, and assess candidates, leading to improved recruitment outcomes and stronger employer branding. This transformative power lies in applying key principles such as personalization, simplicity, accessibility, and transparency to every stage of the candidate journey.
This article will delve into the various stages of the candidate journey and explore how human-centered technology can revolutionize each step. From the pre-application stage to the selection process, we will discuss the potential applications of technology that prioritize candidate-centric design principles. Furthermore, we will examine the benefits of adopting human-centered technology in the candidate experience, including enhanced engagement, increased efficiency, greater diversity and inclusion, and positive employer branding.
However, while human-centered technology holds tremendous potential, it also brings its own set of challenges and considerations. Ethical use of technology, striking the right balance between automation and human interaction, mitigating bias and discrimination, and ensuring data privacy and security are critical aspects that organizations must address.
Hirebee ensures effective candidate relationship management with the help of a variety of recruitment automation tools and effective candidate screening.
Understanding the Candidate Journey
A crucial aspect of transforming the candidate experience through human-centered technology is understanding the different stages of the candidate journey. By recognizing the various touchpoints and emotions candidates go through during the recruitment process, organizations can design technology solutions that address their needs effectively. Here are the key stages of the candidate journey:
Awareness Stage:
Candidates become aware of a job opportunity or an organization through various channels like job boards, social media, or employee referrals.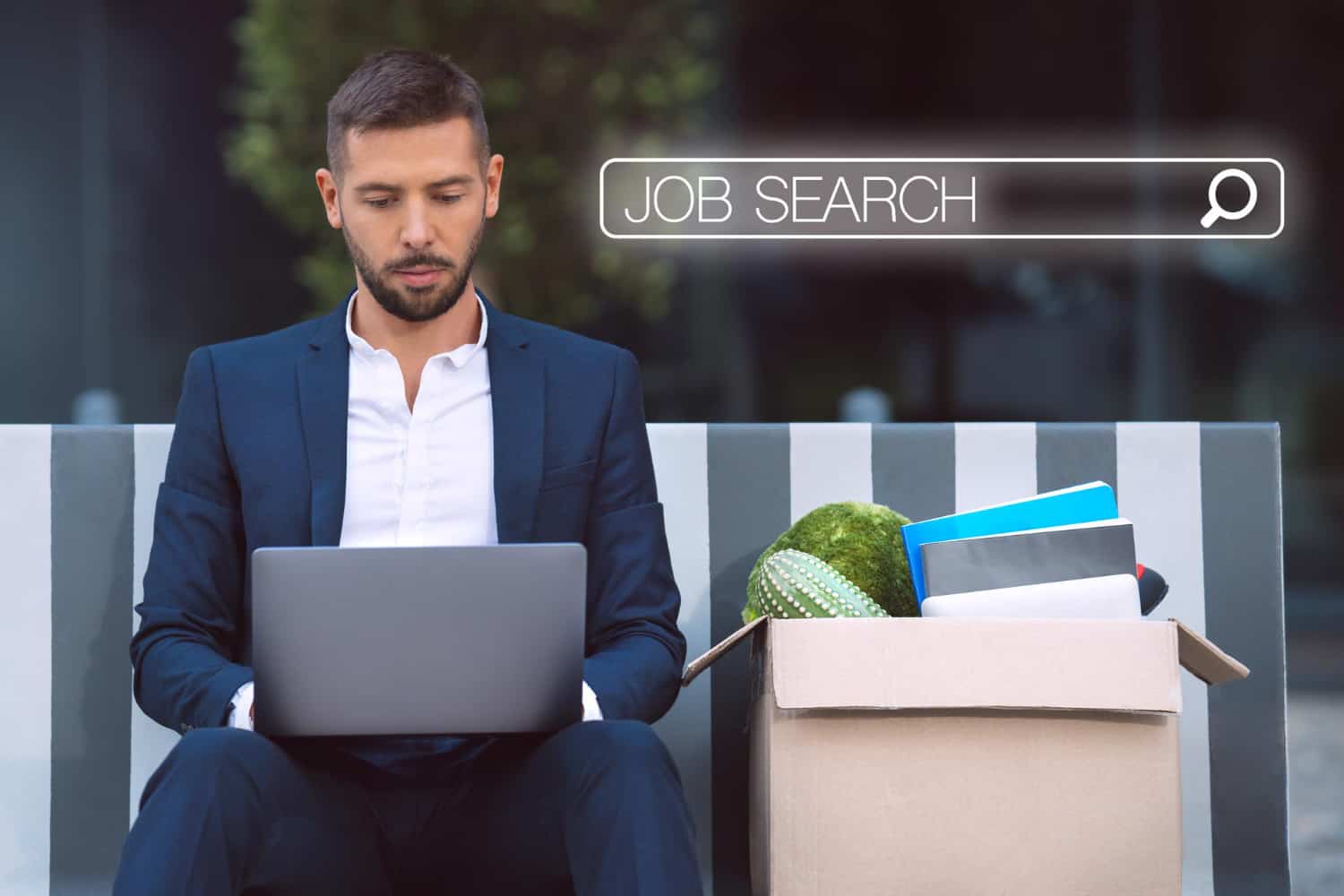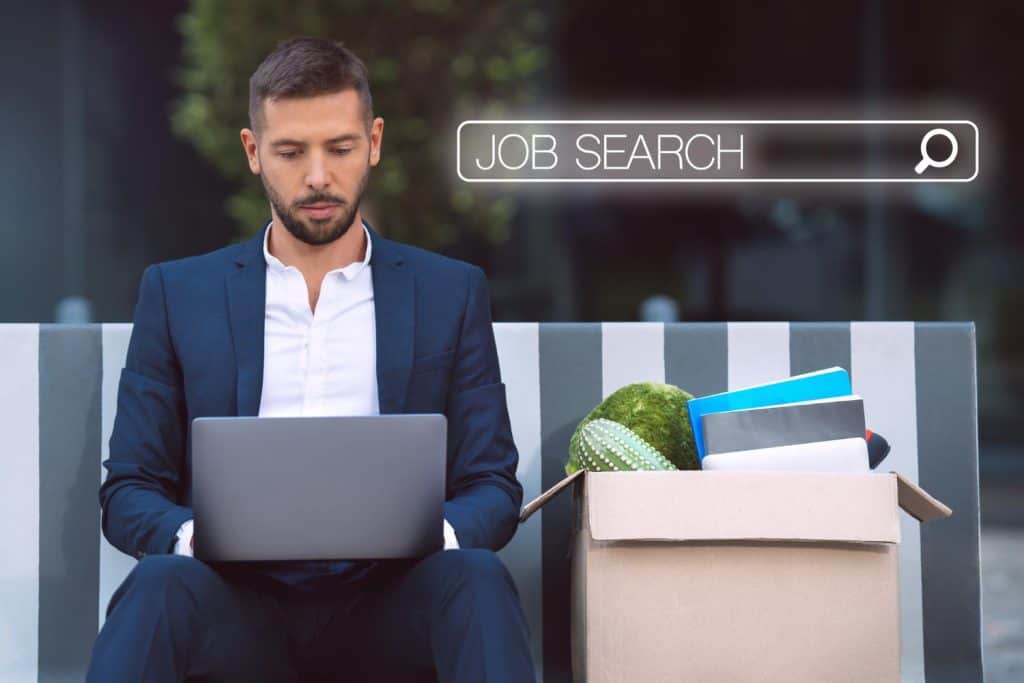 At this stage, human-centered technology can provide personalized job recommendations based on a candidate's skills, experience, and preferences.
Interactive content, such as engaging job descriptions or employer branding videos, can help candidates gain a deeper understanding of the organization's culture and values.
Consideration Stage:
Candidates research and evaluate the organization to determine if it aligns with their career aspirations and goals.
Human-centered technology can offer easily accessible and user-friendly platforms that provide comprehensive information about the organization, its mission, and the benefits of working there.
Candidates may also seek feedback and insights from current or past employees through online platforms or chatbots.
Application Stage:
Candidates submit their applications, including resumes and cover letters, to express their interest in the position.
Human-centered technology can streamline the application process by providing a simple, intuitive interface for candidates to upload their materials.
Mobile-friendly applications enable candidates to apply conveniently from any device, enhancing accessibility and expanding the candidate pool.
Intelligent resume parsing tools can extract relevant information from resumes, making it easier for recruiters to review and assess candidate qualifications.
Interview Stage:
Candidates who pass the initial screening are invited for interviews to further evaluate their suitability for the role.
Human-centered technology can facilitate virtual interviews and video assessments, enabling remote participation and reducing logistical challenges.
Interview scheduling tools can simplify the process by offering candidates options to choose their preferred time slots.
AI-driven candidate feedback can provide constructive insights to candidates, helping them understand their strengths and areas for improvement.
Selection Stage:
Organizations assess candidates' qualifications, skills, and cultural fit to make informed decisions.
Human-centered technology can support data-driven candidate assessment by leveraging algorithms and predictive analytics to evaluate candidate profiles objectively.
Virtual assessment centers can simulate real work scenarios, allowing candidates to showcase their abilities remotely.
Transparency in the decision-making process, such as providing clear timelines and updates, enhances candidates' understanding and reduces anxiety.
Understanding and addressing each stage of the candidate journey empowers organizations to design technology solutions that prioritize the candidate experience, fostering engagement, satisfaction, and positive outcomes for both candidates and employers.
Key Principles of Human-Centered Technology
Personalization and Customization:
Human-centered technology focuses on tailoring the candidate experience to individual needs and preferences.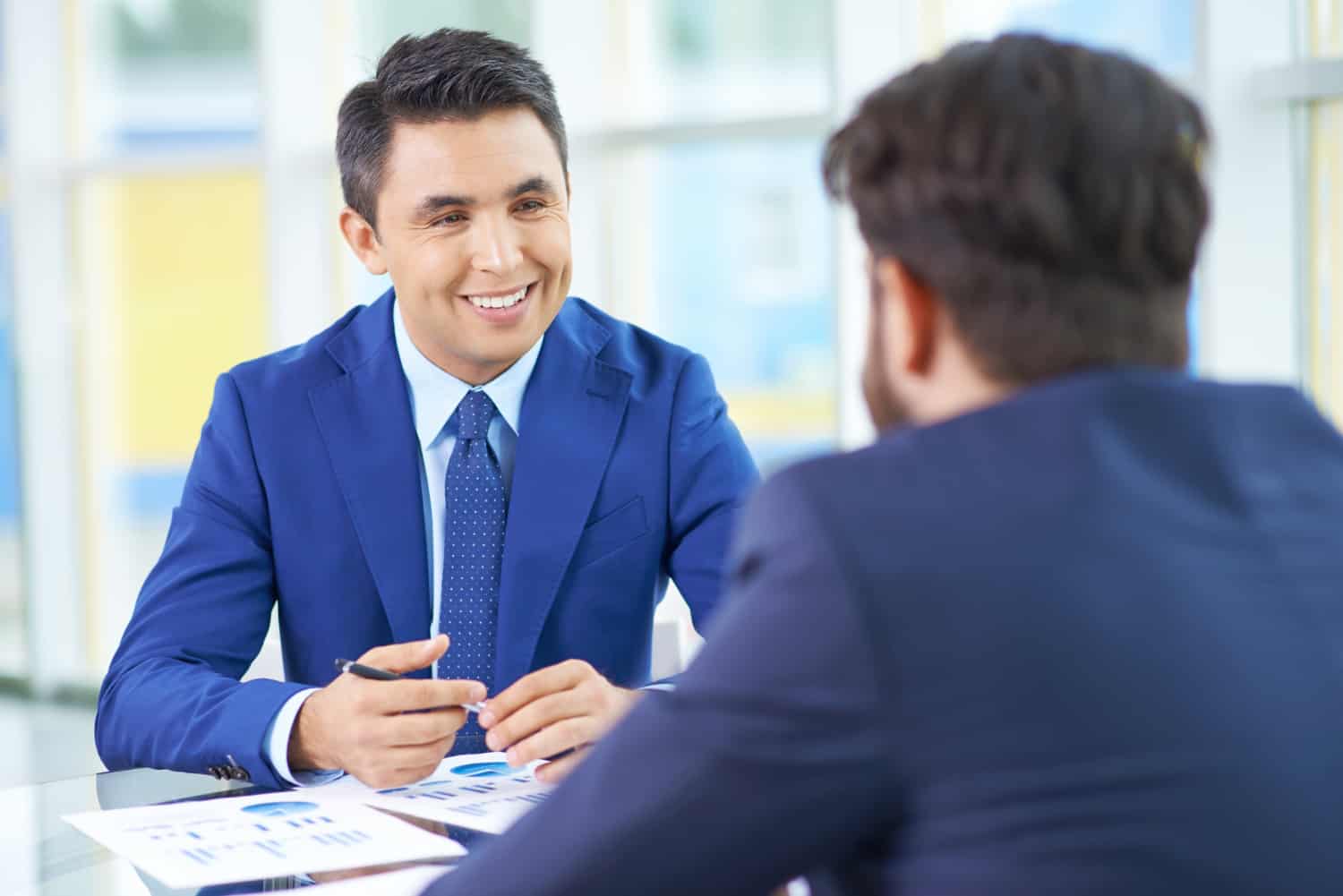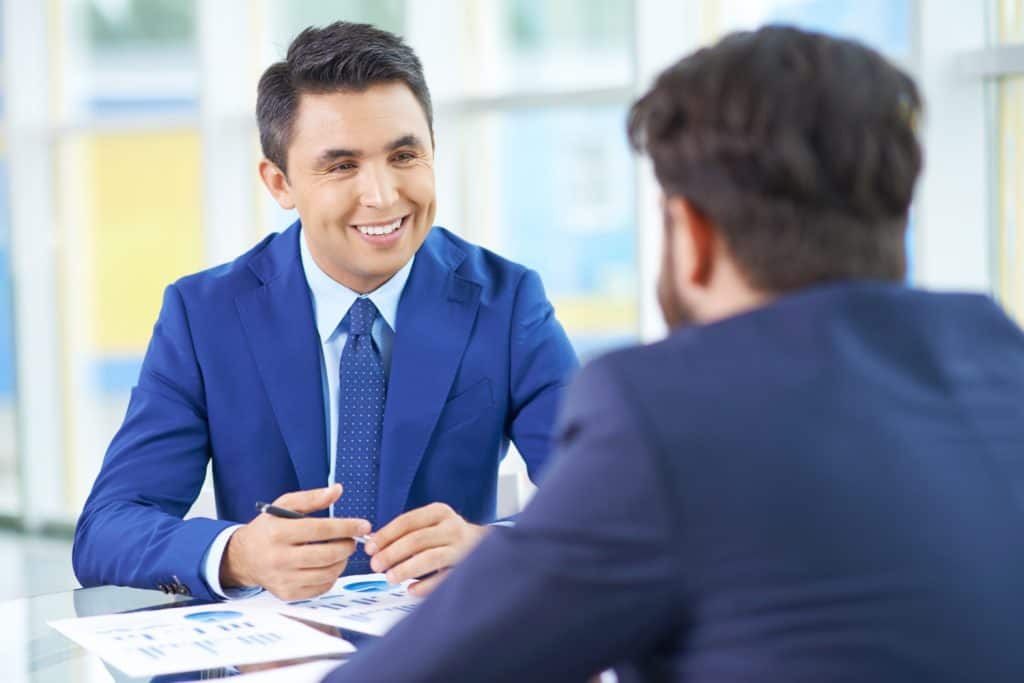 Employers can leverage data and analytics to create personalized job recommendations based on a candidate's skills, experience, and interests.
Customizable application processes allow candidates to provide relevant information and showcase their unique qualifications.
Personalized communication and feedback throughout the recruitment journey enhance engagement and foster a sense of value.
Simplicity and User-Friendliness:
Human-centered technology aims to simplify complex processes and make them intuitive for candidates to navigate.
User-friendly interfaces and clear instructions minimize confusion and frustration.
Streamlining the application process by eliminating unnecessary steps and reducing form-filling enhances the candidate's experience.
Intuitive design and user-friendly features enable candidates to easily access information and perform tasks.
Accessibility and Inclusivity:
Human-centered technology prioritizes accessibility and inclusivity to ensure equal opportunities for all candidates.
Platforms should be accessible to individuals with disabilities, considering features like screen reader compatibility and keyboard navigation.
Accommodations, such as providing alternative formats for materials or offering sign language interpretation, can be integrated into technology solutions.
Language translation capabilities enable candidates from diverse linguistic backgrounds to engage effectively.
Transparency and Communication:
Human-centered technology promotes transparency in the recruitment process to build trust and maintain candidate engagement.
Clear and concise job descriptions provide candidates with a realistic understanding of the role, responsibilities, and expectations.
Timely and proactive communication regarding application status, interview scheduling, and next steps is crucial.
Human-centered technology facilitates two-way communication, allowing candidates to ask questions, seek clarifications, and receive prompt responses.
By adhering to these key principles, human-centered technology can create a positive and engaging candidate experience. It empowers candidates, acknowledges their unique needs, and fosters a sense of fairness, ultimately leading to better outcomes for both candidates and employers.
Transforming the Candidate Experience through Human-Centered Technology
Pre-application Stage
Targeted Job Recommendations: Human-Centered Technology can utilize machine learning algorithms and candidate data to provide personalized job recommendations. By analyzing a candidate's skills, experience, and preferences, the technology can suggest relevant job openings, increasing the likelihood of finding suitable positions.
Interactive Job Descriptions: Instead of static job postings, Human-Centered Technology can offer interactive and engaging job descriptions. This can include videos, employee testimonials, and interactive elements that provide a better understanding of the company culture, work environment, and job expectations.
Chatbots for Initial Queries: Chatbots powered by artificial intelligence (AI) can be deployed to answer candidates' initial queries about the organization, job requirements, and application process. These chatbots provide instant responses, saving time for both candidates and recruiters while offering consistent and accurate information.
Application Stage
Streamlined Application Process: Human-Centered Technology aims to simplify and streamline the application process. By removing unnecessary steps and reducing the amount of repetitive information required, candidates can complete their applications more efficiently. Additionally, progress indicators and clear instructions can help candidates navigate the process smoothly.
Mobile-Friendly Applications: With the increasing use of smartphones, Human-Centered Technology ensures that the application process is mobile-friendly. Mobile-optimized interfaces enable candidates to apply for jobs on their preferred devices, making it more convenient and accessible.
Intelligent Resume Parsing: Human-Centered Technology can employ advanced resume parsing techniques to automatically extract and categorize relevant information from resumes. This helps to eliminate manual data entry and speeds up the screening process, allowing recruiters to focus on assessing candidates' qualifications.
Interview Stage
Virtual Interviews and Video Assessments: Human-Centered Technology facilitates virtual interviews and video assessments, enabling remote participation and reducing geographical barriers. Candidates can showcase their skills and interact with interviewers via video conferencing tools, providing flexibility and convenience for both parties.
Interview Scheduling Tools: Technology can offer interview scheduling tools that allow candidates to select interview slots based on their availability, minimizing scheduling conflicts and enhancing the overall experience. Automated reminders and notifications ensure candidates are well-informed and prepared for their interviews.
AI-Driven Candidate Feedback: Human-Centered Technology can leverage AI algorithms to provide personalized feedback to candidates after interviews. This feedback can offer insights into their strengths, areas for improvement, and guidance for future applications, enhancing the transparency and fairness of the process.
Selection Stage
Data-Driven Candidate Assessment: Human-Centered Technology can analyze data from various sources, such as resumes, assessments, and interviews, to provide a comprehensive evaluation of candidates. By employing data analytics and AI, recruiters can make more informed and objective decisions, reducing biases and ensuring fair evaluations.
Virtual Assessment Centers: Traditional assessment centers can be transformed into virtual environments through Human-Centered Technology. Candidates can participate in online simulations, case studies, and collaborative exercises, allowing recruiters to assess their skills and capabilities remotely.
Transparent Decision-Making Process: Human-Centered Technology promotes transparency in the decision-making process by providing candidates with clear timelines, status updates, and feedback. Candidates appreciate knowing where they stand in the selection process, which enhances their overall experience and perception of the organization.
Benefits of Human-Centered Technology in Candidate Experience
Enhanced Engagement and Satisfaction
By leveraging Human-Centered Technology, candidates experience a more personalized and interactive recruitment process. This leads to higher engagement, increased satisfaction, and a positive perception of the organization.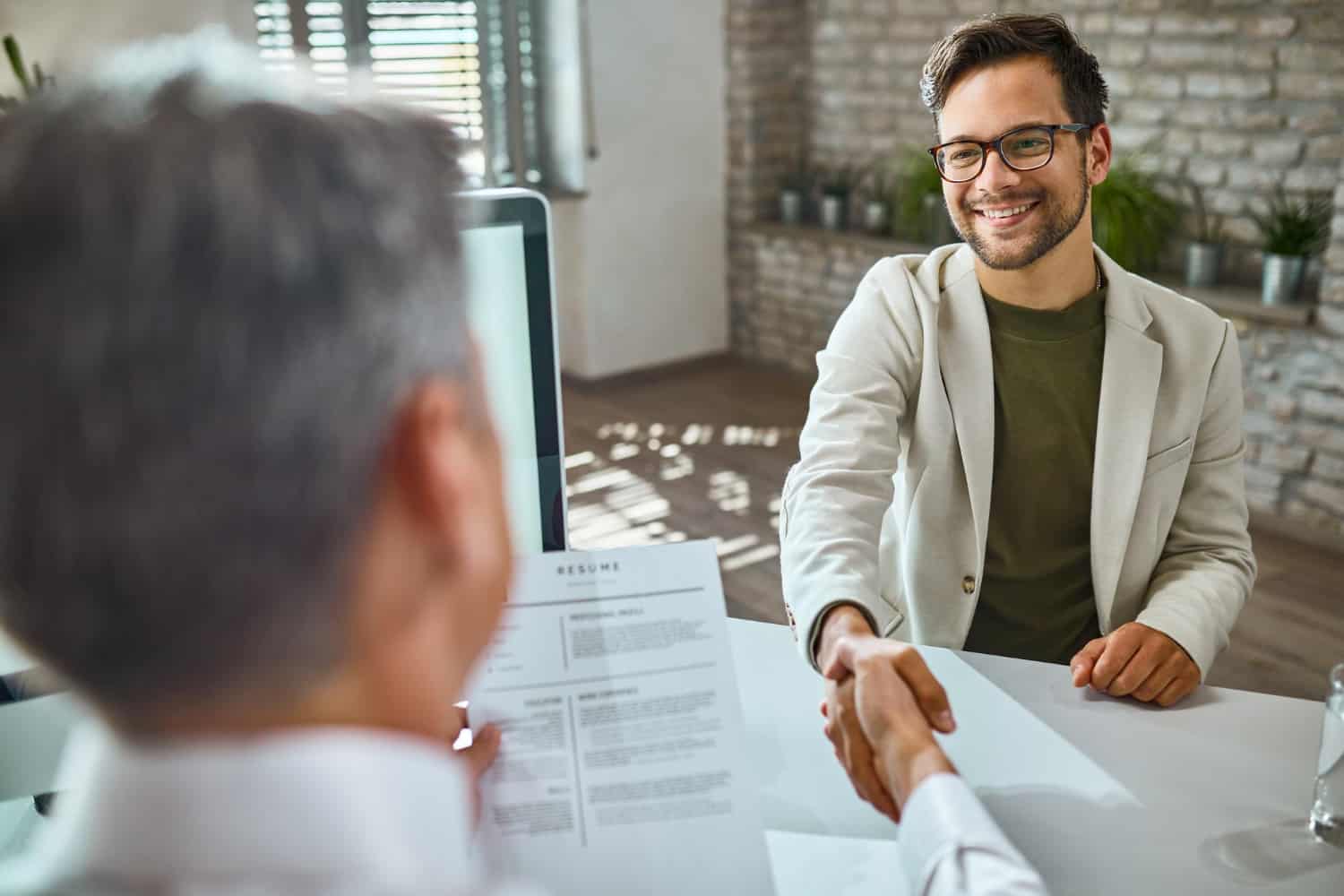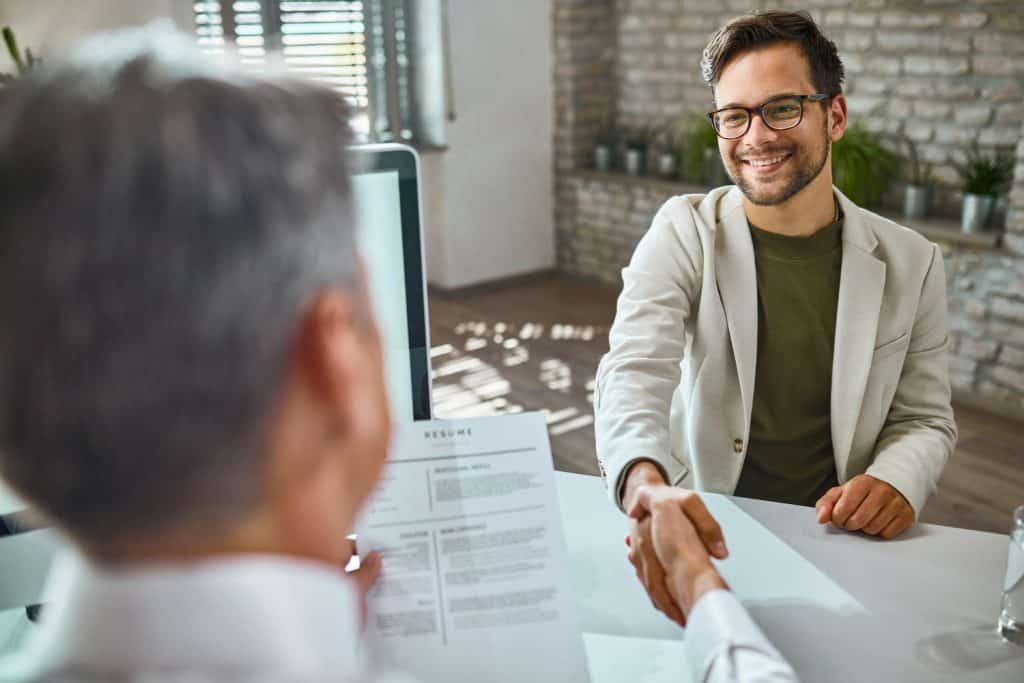 Improved Efficiency and Time Savings
The automation and streamlining of various recruitment stages save time for both candidates and recruiters. Human-Centered Technology eliminates manual tasks, reduces administrative burdens, and enables faster decision-making, resulting in an efficient and expedited recruitment process.
Increased Diversity and Inclusion
Human-Centered Technology can help mitigate biases and promote diversity and inclusion in the recruitment process. By focusing on objective criteria and eliminating subjective judgments, technology can contribute to a fairer and more diverse candidate pool.
Positive Employer Branding
Embracing Human-Centered Technology demonstrates an organization's commitment to innovation, candidate-centricity, and a modern approach to recruitment. This positive image can enhance the employer brand, attracting top talent and improving the organization's reputation in the market.
Challenges and Considerations
Ethical Use of Technology
Organizations must ensure the ethical use of Human-Centered Technology, taking measures to avoid any discriminatory practices, protect candidate privacy, and maintain data security.
Balancing Automation and Human Interaction
While technology streamlines the recruitment process, it is crucial to strike a balance between automation and maintaining human interaction. Candidates still value personal connections and the opportunity to engage with recruiters and hiring managers.
Mitigating Bias and Discrimination
Human-Centered Technology should be continuously monitored and calibrated to mitigate biases that may exist in algorithms or data sources. Regular audits and diverse representation in the development process can help address these challenges.
Ensuring Data Privacy and Security
Organizations must prioritize data privacy and security throughout the recruitment process. Adequate measures should be implemented to protect candidate data, comply with relevant regulations, and maintain transparency regarding data handling.
Conclusion
Human-Centered Technology has the power to revolutionize the candidate experience by personalizing interactions, simplifying processes, and improving transparency and accessibility throughout the recruitment journey. Organizations should recognize the value of Human-Centered Technology and invest in its implementation to deliver exceptional candidate experiences, gain a competitive edge, and attract top talent. Human-Centered Technology should be regularly assessed and refined based on feedback and emerging trends to ensure it remains aligned with candidates' needs and preferences.
Hirebee can help find the right candidates for your unique team through effective candidate sourcing and improved job distribution.
FAQs
What is Human-Centered Technology?
Human-Centered Technology refers to the use of technology and design principles that prioritize the needs, preferences, and experiences of humans. It focuses on creating technology solutions that are user-friendly, accessible, and tailored to enhance the overall experience of individuals.
How does Human-Centered Technology transform the Candidate Experience?
Human-Centered Technology transforms the Candidate Experience by leveraging innovative solutions to streamline and personalize the recruitment process. It improves engagement, simplifies application procedures, provides interactive job descriptions, facilitates virtual interviews, offers transparent feedback, and enhances overall efficiency and fairness in candidate assessment.
What are some examples of Human-Centered Technology in the pre-application stage?
Examples include targeted job recommendations based on candidate profiles, interactive job descriptions that provide a comprehensive understanding of the role, and chatbots that assist candidates with initial inquiries and provide real-time support.
How does Human-Centered Technology simplify the application process?
Human-Centered Technology simplifies the application process by reducing unnecessary steps, offering user-friendly interfaces, and providing mobile-friendly applications. It may also incorporate resume parsing tools to automate data extraction and categorization, making it easier for candidates to submit their applications.
How does Human-Centered Technology enhance the interview stage?
Human-Centered Technology enhances the interview stage by enabling virtual interviews and video assessments, which eliminate geographical barriers and offer flexibility to both candidates and recruiters. It also provides interview scheduling tools, AI-driven candidate feedback, and ensures a transparent and efficient interview process.