SAAS (Software-as-a-Service) recruitment tools are quickly revolutionizing the way employers make hiring decisions. These tools make it easier than ever to search for and vet potential candidates. With SAAS recruitment tools, employers can access quickly searchable databases of resumes, searchable based on specific criteria, allowing them to quickly narrow down their options.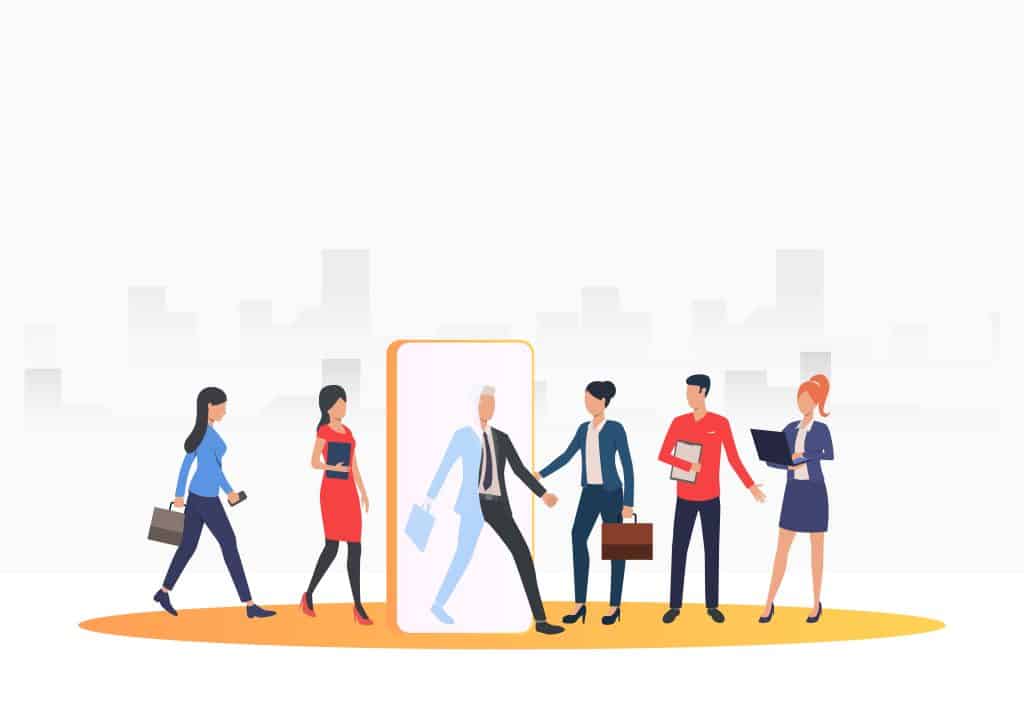 Another great feature of a SAAS recruitment tool is the ability to conduct automated screening tests. This way, employers don't have to spend time reading through resumes and performing manual screenings. Instead, they can have the software do it for them, providing a far more efficient process.
These tools also allow employers to track candidates throughout the selection process. This way, employers can ensure that all stages of the hiring process are completed in a timely and thorough manner.
Finally, SAAS recruitment tools make it easy to track various aspects of your recruiting process, such as source of hire, time-to-hire, and other important metrics. This way, employers can easily see what works and what doesn't in their recruiting strategy.
Overall, SAAS recruitment tools are transforming the way employers make hiring decisions. These tools make it easier to find the right candidate, automate the screening process, and track progress throughout the selection process. In the end, this makes the hiring process much more efficient and effective.
What Is SAAS Recruitment Software?
SAAS recruitment software is software that allows recruiters to manage their recruitment process from a single interface. This software helps recruiters to streamline the task of recruiting candidates, and reduce the time spent on manually entering and tracking applications. It enables recruiters to quickly identify the best candidates for a position, schedule interviews, and offer feedback on their performance.
It also helps to maintain candidate databases and generate reports that provide insight into recruitment metrics. Additionally, SAAS recruitment software allows recruiters to easily share job postings with their networks, marketing the organization's job opportunities to a larger audience. This software is an effective and efficient way to automate recruitment-related processes, making the entire recruitment process more seamless.
Hirebee can provide everything you need to improve your hiring process, such as better job distribution and candidate management features.
Why Is SAAS Recruitment Software So Important?
SAAS recruitment software is a powerful tool that allows businesses to save time and effort while they are recruiting new employees. It automates the recruitment process, allowing recruiters to access a large network of potential candidates and find the right people for the job.
It helps them to quickly identify the right candidate by giving them a detailed overview of each candidate's skills, experience and qualifications. The software also automates the screening process, allowing recruiters to narrow down the talent pool and save time in the screening and interviewing process.
Finally, the software helps save costs in the recruitment process. It eliminates manual processes that can take a lot of time and money, and eliminates the need for expensive manual labor. Overall, SAAS recruitment software is an invaluable tool for businesses looking to streamline the recruitment process and save time and money.
Ways SAAS Can Improve the Recruitment Process
Offers Better Team Communication
SaaS for Human Resources (HR) is the use of cloud computing to streamline efficient and cost-effective employee records management, applicant tracking system (ATS), and improved team communication. A hosted virtual environment provides scalability, calculated analytics, and flexibility to accommodate a variety of workflows while remaining cost-effective. All processes, from onboarding new hires to designing employee engagement programs, are managed from this virtual source; resulting in better team communication.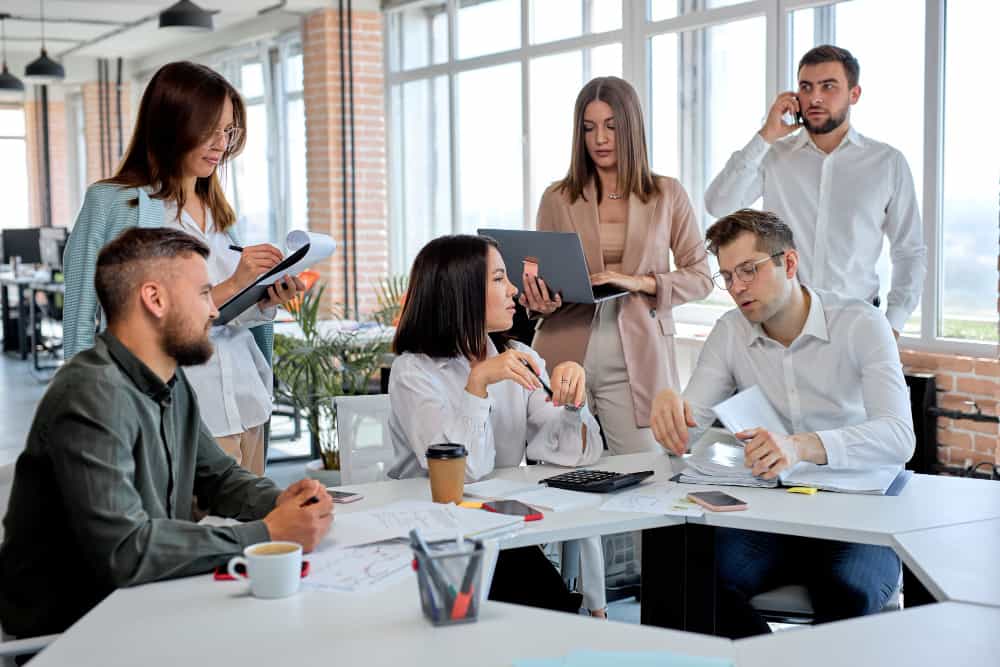 One of the advantages of SaaS for HR is the integration of an Applicant Tracking System (ATS). ATS allows for automated process and automation of applicant tracking, from sourcing to shortlisting. It stores key information about the applicant's background, portfolio information, references, qualifications, and customer service experience which not only facilitates the selection process but also avoids duplication of work. The best ATS provides advanced analytics, intelligent recommendations, extensive applicant reporting and improved collaboration between recruiters, hiring managers and potential applicants.
It is important to have a system that is easy to use and can be accessed by everyone in the organisation. This would also let the workforce access information such as pay-grades and eligibility criteria, thereby streamlining processes and cutting down on communication lags. Improved team communication is important in any HR department, and an ATS allows the HR team to have increased visibility into the recruitment process. Improved communication leads to more efficient recruitment, accurate reporting and faster hiring.
SaaS for HR is an ideal tool to improve the overall HR processes, by providing the necessary resources, automation, analytics and team communication for effective, timely and efficient recruitment and management of employees in a cost-effective manner.
You Get Access To Various Databases
SAAS for HR is an online Human Resources solution that is designed to help companies more effectively manage their recruitment processes. By providing access to various databases, users can quickly search through candidates, find out information about their qualifications, and assess their ability to fill the position. It allows employers to quickly create job postings, get notified about new applicants, and review records for existing candidates. This makes the recruitment process much faster and more efficient, allowing companies to hire the best people for the job.
The software also allows employers to easily customize their recruitment process. With features such as resume management, multi-level job postings, and applicant scoring, companies are able to quickly identify the most suitable candidate for the job. This saves time, eliminating the need to manually filter through mountains of unqualified applicants. Additionally, with automated reference checking, companies can make sure they are hiring individuals who have the appropriate skills and qualifications.
To ensure a safe work environment, SAAS for HR also performs background checks and drug screening on potential applicants. This helps protect the organization's employees, as well as its bottom line. The software also allows companies to easily stay up to date on government regulations and industry standards, making sure they are compliant with any changes or updates.
Though the initial implementation of SAAS for HR may take some time, it can quickly pay for itself through increased efficiency, decreased recruitment costs, and improved compliance. Companies will be able to easily find the best candidates for their job openings, reducing fines and litigation risks, as well as improving employee morale.
Makes Tracking Various Candidates Much Easier Through Applicant Tracking Systems
SaaS for HR is making it easier for businesses to track their various candidates and manage their recruitment process with Applicant Tracking Systems (ATS). An ATS allows employers to create and maintain a database of potential candidates and efficiently evaluate them.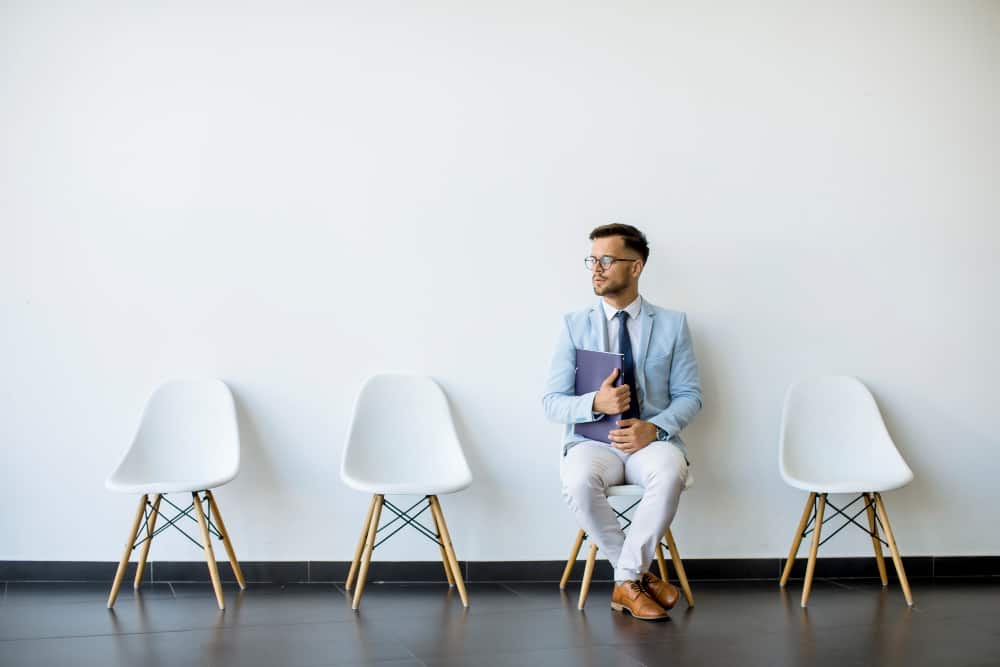 An ATS also provides an automated way of tracking and managing candidates throughout the recruitment process. With features such as responses to job postings, tracking applicants' resumes, offers, applicant and position tracking, and automated emails, ATS makes it easier to store and sort applications and resumes.
It streamlines the paperwork associated with the hiring process and helps to reduce time and resources spent on sorting through piles of paperwork. Through an ATS, employers can quickly and efficiently screen and organize applicants against their specific hiring criteria, track the entire recruitment process, effectively respond and contact applicants and view their interview schedule.
Moreover, ATS provide vast insights into the analysis of possible candidates. With detailed reports and analytics, employers can assess, compare and evaluate the effectiveness of their recruiting and hiring processes. This allows employers to make data-driven decisions on where to allocate their recruitment budget and resources.
Overall, SaaS for HR and Applicant Tracking Systems make it easier for employers to recruit, manage and track candidates. By having powerful insights into the recruitment process, employers can make better decisions for both their current and future talent needs.
Makes Candidate Sourcing Much Easier
Recruiting and sourcing the right talent for any job is an essential process that accurately reflects the success of an organization. Saas recruitment software is designed to help companies streamline this process, making it simpler and easier to identify and select the right candidate.
The software provides a much needed competitive edge as it automates key functions necessary for the recruitment process, including applicant tracking, resume screening, and interview scheduling. Not only does it streamline the ability to identify and select the right candidate, it also allows for a more efficient usage of a company's resources and enabling them to focus on the recruitment process.
In addition, the software is also designed to simplify job postings and announcements. This gives employers the ability to easily promote open positions and reach out to qualified applicants quickly. The software can also create metrics for applicant sourcing, allowing employers to track the progress of program applicants, as well as gain valuable insights for future recruitment efforts.
Overall, Saas recruitment software makes it easier to hire the right candidate and track the success of recruiting efforts. With the time and effort saved, employers can focus more on honing their recruitment efforts.
Improves The Overall Candidate Experience
The success of any recruitment process relies heavily on the quality of the candidate experience. An effective and efficient candidate experience helps recruiters to source and attract top talent, generate candidate engagement, and drive better recruiting results. To accomplish these goals, recruiters must invest in a reliable and user-friendly software that can streamline various facets of their process.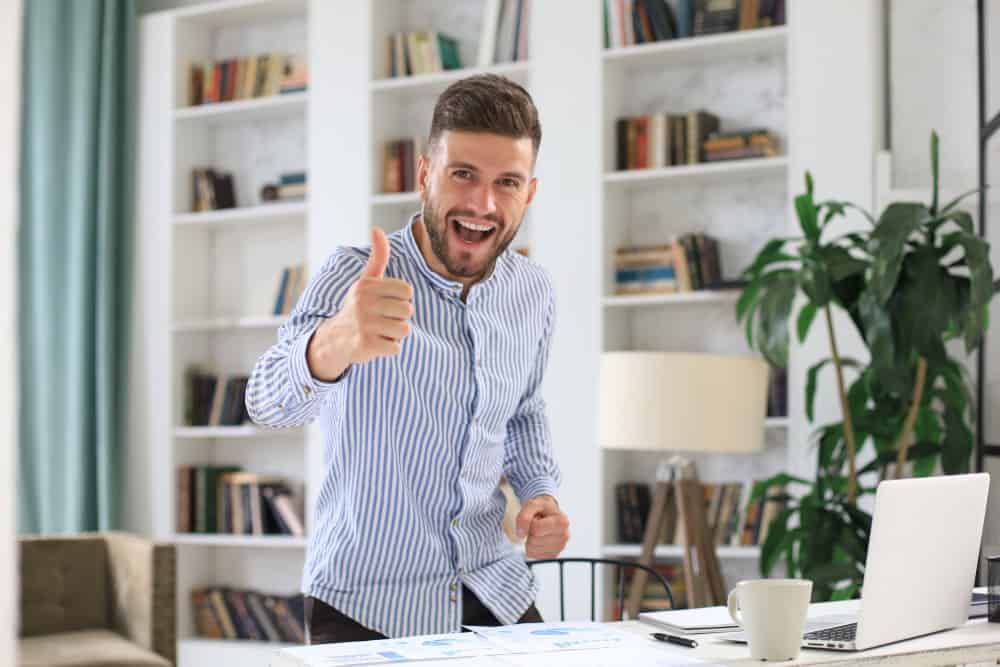 SAAS recruitment software is designed to improve and simplify the candidate experience, making it easier and more efficient for recruiters to manage their recruitment process. This cloud-based technology optimizes the entire recruitment process from start to finish, from posting jobs to automating emails and scheduling interviews. It also provides recruiters with tools for the centralized capture, tracking, and analysis of candidate data.
Additionally, SAAS recruitment software provides powerful applicant tracking capabilities, allowing recruiters to customize job descriptions using filters, manage and track candidate responses, and create individual job seeker profiles to ensure recruiters are finding the best candidates for each position.
Ultimately, SAAS recruitment software helps optimize the candidate experience by providing easy and efficient tools for job postings, scheduling, and applicant tracking. This in turn improves recruitment results, reduces time and cost, and increases efficiency by giving recruiters access to a wider pool of potential candidates. This user-friendly technology helps recruiters to find, engage, and screen candidates more quickly and effectively.
Conclusion
SAAS recruitment tools can revolutionize your hiring process by reducing recruitment costs, streamlining the application process, and improving candidate engagement. By using automated tracking and reporting, recruiters can quickly find the best candidates for the job and track their progress. Data collected from job applications and social media accounts can be used to understand which candidates are the best fits, allowing recruiters to create targeted approaches to finding top talent. Additionally, automated reminders and communication can help keep candidates informed and interested in the position, resulting in a better onboarding experience.
With the help of Hirebee's improved candidate sourcing and candidate screening feature, you can easily find the right candidates for your job opening and streamline the hiring process.
FAQs
What Are The Five Stages Of The Hiring Process?
Job Posting & Advertising
Screening & Reviewing CVs
Interviews & Assessment Tasks
Background Checks & Reference Verification
Making the Job Offer & Onboarding
What Is The Best Way To Optimize The Hiring Process?
Develop a clear job description outlining the necessary qualifications and responsibilities;
Use reliable recruiting and screening tools;
Ensure the interview process allows you to properly assess candidates;
Provide clear points of contact and smooth communication;
Set expectations, timelines, and feedback loops;
Prioritize candidate experience, including timely feedback;
Develop a strong onboarding process to support new hires.
What Are The Benefit Of SAAS Recruitment Software?
SAAS recruitment software offers the following benefits: increased efficiency in the recruitment process, better collaboration between teams, instant updates on job postings, streamlined application tracking, reduced manual paperwork, source talent from multiple channels, and improved candidate experience.
How Is SAAS Used In HR?
Software as a Service (SaaS) is often used in HR processes to automate administrative tasks like onboarding, tracking time and attendance, gathering applicant details, and more. SaaS solutions also allow companies to create custom career websites, control data flow and use analytics to measure recruitment performance. SaaS solutions provide direct access to HR data and real-time engagement, simplifying the HR process and increasing efficiency.
Can SAAS Be Used For Candidate Management?
Yes, SAAS (Software-as-a-Service) can be used for candidate management. This type of software can offer a wide range of features to help streamline the recruitment process and reduce manual work. It can include job postings, resume management, candidate tracking, applicant tracking systems, automated responses, online tests, and more.