The candidate journey mapping process helps organizations to prioritize the experiences of potential candidates. It ensures that the entire recruitment journey is thoughtfully crafted and customized to the desired outcomes. Organizations can use candidate journey mapping to better understand the challenges of potential candidates and customize the recruitment process accordingly.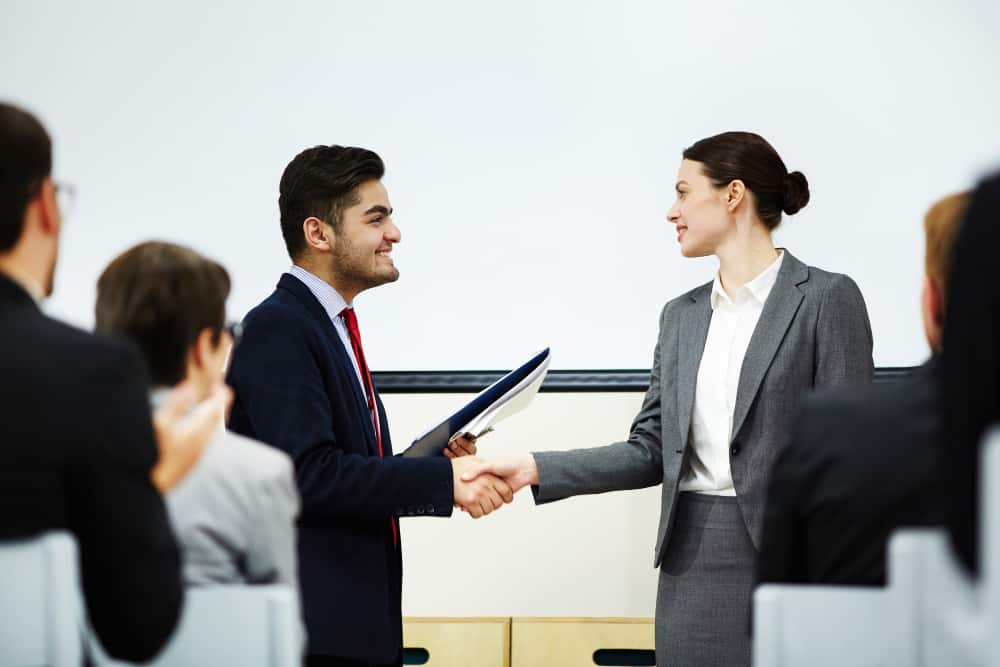 Candidate journey mapping also contributes to employer brand. It allows organizations to create a user-centric recruitment strategy that leaves job seekers with a positive impression of the organization. Not only does it enhance the candidate experience, but it also adds to the organization's reputation as an employer of choice.
Candidate journey mapping builds upon the traditional recruitment practices to ensure that the system is streamlined, personalized and optimized towards a successful end goal. From the candidate's perspective, a positive journey map leaves them feeling respected, valued and appreciated. For employers, having a clear understanding of the journey from a candidate's point of view helps to ensure a more efficient recruitment cycle, process and hire.
The main benefit of the candidate journey mapping process is that it allows for feedback loops. This means that the organization can measure and analyze the data to understand which elements are working and where improvements can be made. In this way, employers can ensure that the journey is constantly being adapted and improved.
The Important Role Employer Branding Plays in the Candidate Experience Survey
Employer branding plays an important role in the candidate experience. Employer branding is the process of constructing and communicating an organization's identity as an employer of choice. A strong employer brand can help organizations attract and retain the best talent, increase employee engagement and loyalty, and improve employee satisfaction. It can also help organizations gain an edge over their competitors in the job market.
A positive candidate experience is essential for an organization's employer brand. Candidates want to feel respected and valued throughout the recruitment and onboarding process. Studies show that candidates rate the candidate experience more highly than the job title or salary when evaluating an employer. Employers who provide a positive experience and offer an attractive employment package are more likely to attract and retain the best talent.
Employers should conduct surveys to gain insight into their candidate experience. By understanding and addressing candidate concerns, employers are able to improve their employer brand and create a positive work environment. Gathering feedback from current and past candidates can also help employers better understand the job market and provide more competitive packages.
Ultimately, employer branding is key to creating a positive candidate experience. It is essential for organizations to recognize the importance of employer branding and focus on creating an engaging, positive environment for potential and current employees alike.
Hirebee can make candidate journey mapping much easier through a wide range of recruitment features, such as candidate sourcing, screening, and even job distribution.
How Candidate Journey Mapping Can Affect the Candidate Experience
Greater Satisfaction During the Recruiting Experience
Candidate journey mapping involves creating a map of the entire recruitment procedure from candidate's perspehttps://hirebee.ai/features-details/candidate-history/ctive, that is, from the pre-application to post-employment stages. It includes the steps such as how a candidate found out about the job opening, how they applied, how they were interviewed, and how they were eventually recruited. With the help of this map, organizations can understand each candidate's expectations and satisfaction levels throughout the entire recruitment process.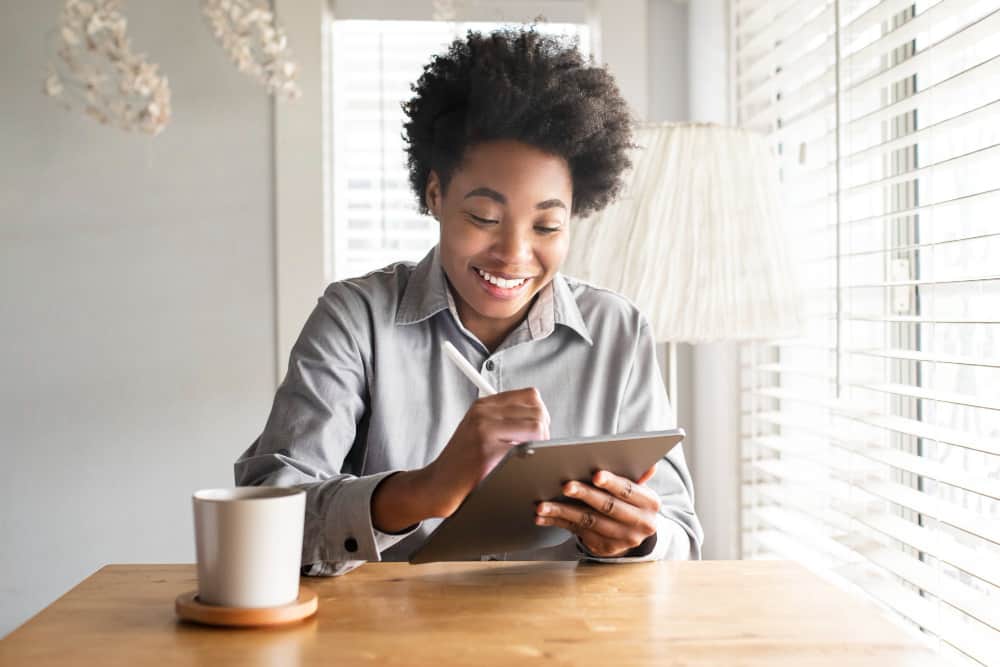 By mapping out the journey, candidate experience can be improved and applicants can be made to feel valued and respected. This can be done by outlining each stage of the process clearly, providing smooth and efficient communication, and providing timely feedback. Additionally, HR and recruiting teams can get a better understanding of where are the bottlenecks and areas for improvement.
Besides, candidate journey mapping can also be used to improve employer branding and employer reputation. Companies can gain more insights about the candidate's true experience with their brand, as well as their current and potential employees can be adequately informed about the expectations their employer has for them.
Overall, using candidate journey mapping can ensure that the recruitment experience is great for both employers and job candidates. This helps in providing timely feedback and greater satisfaction from both the recruiter and potential employees.
A Much Higher Turnover Rate of Qualified Candidates
Candidate journey mapping is an effective way to improve the turnover rate of qualified candidates. This technique focuses on mapping out the entire experience a potential employee has when they interact with a company during the recruitment process. By understanding the journey of a candidate from the initial attraction stage to the eventual placement, businesses can identify areas where they can improve the experience and increase the rate of successful hires.
Candidate journey mapping begins with understanding the targeted candidate's expectations and motivations for applying for the role. Companies must look at the expectations of the candidate from an internal and external perspective to gain insight into their decision to apply. From there, businesses can create a pathway from candidate attraction to the final placement. This allows companies to identify points in the process where the experience can be improved, such as streamlining the application process, providing timely communication throughout the process and ensuring that the job offer is attractive and competitive.
By mapping out each step of the journey for new hires, companies can better understand where their recruitment process may need improvement. This can lead to a much higher turnover rate of qualified candidates as prospective employees are more likely to want to join a company where the recruitment process is streamlined and communicative. This can ultimately lead to a more engaging workplace and more successful hires.
Increased Offer Acceptance Rate for Talent Acquisition Team
For talent acquisition teams, the goal is often to get the right candidates in the door quickly and efficiently. To achieve this goal, candidate journey mapping is an essential tool. This mapping outlines the entire process of a job applicant's journey from the initial application to their onboarding process.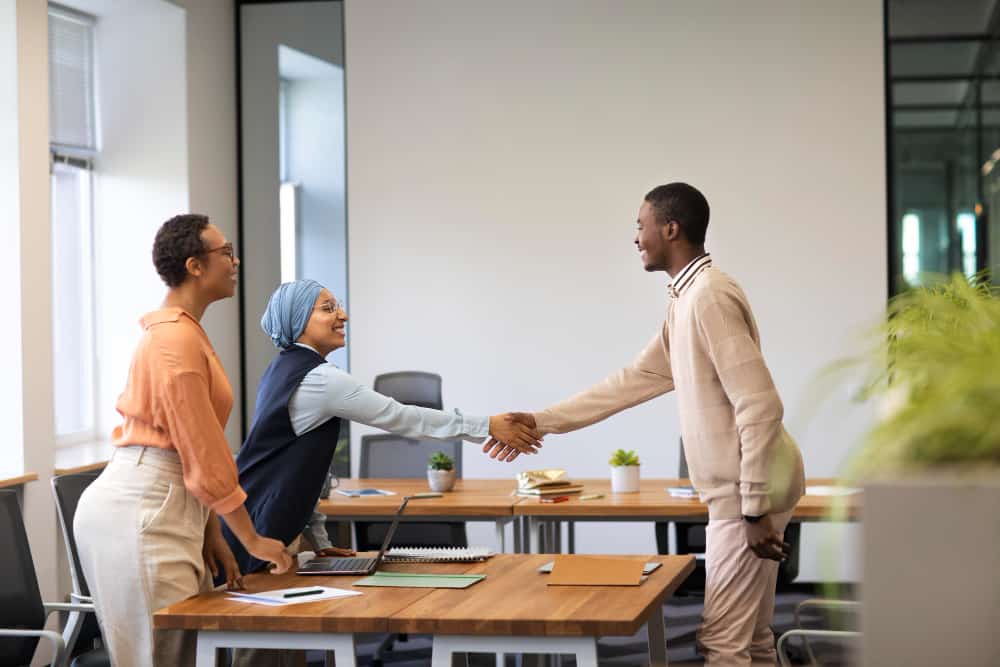 The mapping includes the candidate journey, which tracks the entire recruiting cycle, from awareness of an open position to initial screening, scheduling of the interview, and through the offer acceptance process. It also includes the talent team's journey, which tracks how efficiently they are able to move the candidate through the cycle.
Using candidate journey mapping, talent teams can identify friction points, streamline communication, nurture relationships with prospective candidates, and track progress throughout the recruitment cycle. All of these improvements can lead to increased offer acceptance rates, which is key to success for talent teams.
Candidate journey mapping also allows talent teams to evaluate and adjust their candidate experience. This includes consistently delivering a positive, valuable experience to those candidates they are trying to attract, as well as establishing relationships with those who do not get the job.
Ultimately, leveraging candidate journey mapping proves critical for talent teams in achieving their goals. By using the mapping to identify critical points, streamline communication, and track progress, talent teams can drastically increase their offer acceptance rates, leading to increased success.
No Communication Gaps for Candidate Experience Surveys
Candidate journey mapping is an essential tool to help refine recruitment processes and ensure the best possible candidate experience for candidates. The process consists of identifying the key steps or stages involved in the candidate experience, and then tracking how a candidate moves from one stage to the next. By using this process, recruiters can assess how long the process takes, how successful it has been, and how well it has been communicated with each candidate. In addition to improving the recruitment process, journey mapping can also be used to identify any gaps in communication, thereby enhancing the quality of the candidate experience surveys that are conducted.
By mapping out the different steps that a candidate experiences, employers can identify any areas that could be improved. These include areas where competitors may be doing a better job, communication gaps between candidates and recruiters, any issues that could be hindering progress, or areas where more detailed feedback is required. Through a more comprehensive analysis of the process, employers can identify areas where they need to make changes in order to enhance the candidate experience surveys.
Journey mapping helps employers have a better understanding of and improved communication throughout the recruitment process. It provides visibility into areas where communication gaps exist, enabling employers to address any issues that arose during the recruitment process. This can lead to better overall candidate experience results and more satisfied customers. Employers can use this process to ensure that the recruitment process is operating in the most efficient and effective manner possible.
A More Streamlined Application Process to Improve Candidate Experience
Candidate journey mapping is an important tool for optimizing and streamlining the recruitment and application process. It provides a comprehensive, step-by-step overview of the candidate experience from initial attraction to onboarding. By visualizing each stage of the application, organizations are able to identify potential problems or areas of improvement and craft more effective experiences.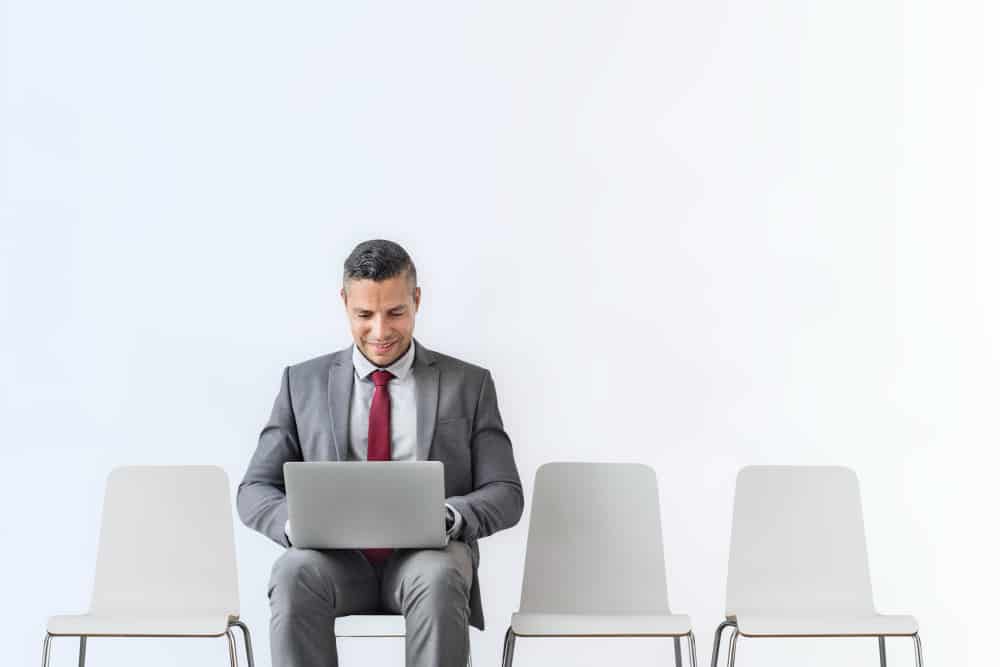 Utilizing candidate journey mapping can help recruiters save time while also improving candidate experience. It enables recruiters to quickly identify common pain points or confusing steps in the application process that may be discouraging candidates or limiting the flow of applications. Once identified, these steps can be altered, removed, or improved to enhance the experience and improve the likelihood of a successful application.
The goal of candidate journey mapping is to ensure each step is as positive and inviting as possible. This means taking steps such as providing clear and concise job descriptions, suggesting helpful and applicable resources, and streamlining the application itself to reduce redundancy and errors. By minimizing administrative obstacles, organizations can empower candidates to provide information quicker and more accurately.
Overall, candidate journey mapping helps recruiters and employers create more effective and consistent experiences for job applicants. By streamlining the process, organizations can encourage more applicants and reduce effort, ultimately improving the candidate experience. In an ever-growing candidate-driven market, taking proactive steps to improve the application process is key for companies looking to attract the best talent.
Effective Use of Technology to Streamline Recruiting Experience
Candidate journey mapping is a tool that allows organizations to use technology to create a streamlined recruiting experience. By mapping out the journey from the initial search for a candidate to the final selection process, companies can quickly pinpoint areas that need optimization. This process enables recruiters to better understand the candidate's experience, analyze areas for improvement, and create a more efficient recruitment process.
Through the candidate journey mapping, recruiters can identify key technologies that could be used to streamline and optimize the recruiting experience. This may include automating recruitment application forms, faster performance assessments, or better employee scoring systems. Additionally, technology can also be used to help with process automation, such as automating the scheduling of interviews, sending automated emails and communication reminders, and providing a centralized scoping platform for recruiters to access.
Furthermore, technology can also be used to empower recruiters with better insights and data. Utilizing AI and machine learning to analyze past and current candidate data can help recruiters better understand what makes a successful applicant, allowing them to make more informed decisions. As more and more companies rely on recruitment technology, it is important to ensure that it is used in an effective and efficient manner with the candidate's needs in mind.
Overall, candidate journey mapping can be a powerful tool for recruiting technology efficiency. By enabling recruiters to hit the right notes with regard to process optimization, technology implementation and data analysis, it can go a long way towards streamlining the overall recruitment experience.
Conclusion
Candidate journey mapping helps to improve the overall candidate experience and strengthen employer brands by uncovering and understanding the key elements of the recruitment process and how candidates feel about it. It offers valuable insights into areas of the recruitment process that can be improved to provide a more positive and streamlined experience, thus increasing satisfaction, loyalty, and ultimately displaying the employer's brand in a positive light. By evaluating various touch points, organizations can gain substantial insights into areas to improve, making the hiring process more efficient and the candidate experience more positive.
Hirebee offers a range of other recruitment features as well, which can include effective candidate relationship management and improved recruitment marketing.
FAQs
How Does Employer Branding Affect Recruitment?
Employer branding has a major impact on recruitment. A strong employer brand can attract top talent, reduce turnover rates, and show prospective employees what kind of company they would be joining. It also helps to create an image that appeals to potential job seekers, giving them the confidence to apply at the company and make it stand out from its competition. Employer branding is a key factor in the recruitment process and can have an enormous impact on whether or not a company is successful in bringing in highly skilled and dedicated employees.
How can Employers Improve their Brand Enhance Recruitment Efforts?
Employers can improve their brand and enhance recruitment efforts by engaging with candidates, creating a personal brand message through social media and using digital talent acquisition to connect with potential employees. They can also offer competitive employee benefits, utilize modern recruitment tactics, create personalized job postings, create referral programs, and establish an employer brand that resonates within their industry.
What are the Steps to Selecting a Candidate?
The Candidate Workflow is the process of tracking and managing interactions between recruiters or hiring managers and potential candidates. It typically begins with sourcing or advertising candidates and progresses through screening, interviewing, and onboarding. The Candidate Workflow typically includes key steps such as sourcing, screening, pre-qualifying, scheduling interviews, and final decision-making. A successful Candidate Workflow allows recruiters or hiring managers to easily manage the full life cycle of a potential candidate.
What is the Candidate Workflow?
The Candidate Workflow is the process for managing and tracking job applicants during the recruitment process. It includes steps such as screening resumes, scheduling interviews, collecting references, conducting background checks and making hiring decisions. It also involves providing feedback and communication to all candidates throughout the recruitment process.