When creating a Candidate Journey Map, it is important that you take care to avoid some common mistakes.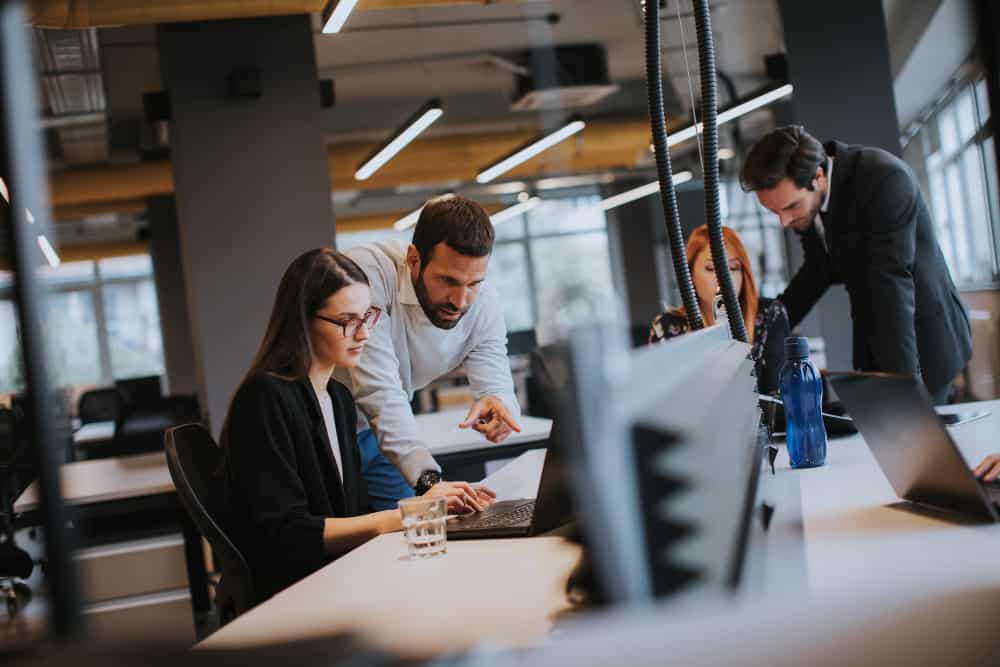 First, it is important to make sure that the map is customer-centric. The journey map should not only show the journey and experience of the candidate, but also highlight how your company can improve the experience. You also need to consider the various channels that candidates use, such as your website and social media.
Second, make sure that the data used in the map is up-to-date and accurate. Candidates will expect a consistent experience throughout the process, so you need to make sure that the data used is current. You should also be sure to fact check any data included in the map.
Third, do not let the map become cluttered or overwhelming. The map should be easy to read and understand at a glance. Keep it visually appealing with appropriate colors and design elements.
Finally, ensure that the map includes all stages of the recruiting process. It is important that the map covers all touch points, not just the initial interaction. Make sure it includes all stages such as interviewing, onboarding, and post placement.
By avoiding these common mistakes, you can create a Candidate Journey Map that accurately reflects the candidate experience, is easy to read, and covers all stages of the recruiting process.
Why It Is Important To Focus On The Candidate Journey Experience
The candidate journey experience is important because it provides prospective employees with a picture of what working for a business will be like. It gives both the company and the candidate an understanding of each other and how successful the two entities can work together. If a company does not focus on the candidate journey experience, potential employees may be turned off by the lack of attention to the process, resulting in a significant drop off in applications, and decreased morale within the company.
A quality candidate journey experience involves carefully planning each step of the process to ensure that candidates have a reliable, consistent experience when applying. For example, businesses should make sure that the job descriptions, communication, and processes are clear, logical, and up-to-date. This can involve setting up systems that allow candidates to communicate through all stages of the recruitment process, starting from job search to onboarding. This will ensure that all steps of the journey, from initial contact to final decision, are seamless and efficient.
Additionally, providing a good candidate journey experience can help ensure that the recruitment process is a positive one for both the company and the candidate. Focusing on providing a great experience allows the business to stand out in a competitive job market, and it can even help a company stand up to larger competitors with greater resources. Furthermore, it allows the people that a business is looking to hire to know what to expect and what kind of value they can expect to bring to the role and the organization. In short, companies need to focus on the candidate journey to attract and generate quality hires, as well as to build their recruitment brand.
Hirebee makes it much easier for you to find the right candidates for your team with the help of excellent candidate sourcing and screening features.
Mistakes To Avoid When Creating The Candidate Journey Map
Not Performing Thorough Candidate Experience Surveys
Candidate experience surveys (CES) are essential for recruiters in order to understand and improve the candidate journey experience. While assessing the overall recruitment process and its effectiveness of customer satisfaction rating is necessary for a successful recruitment and better talent pool among all candidates.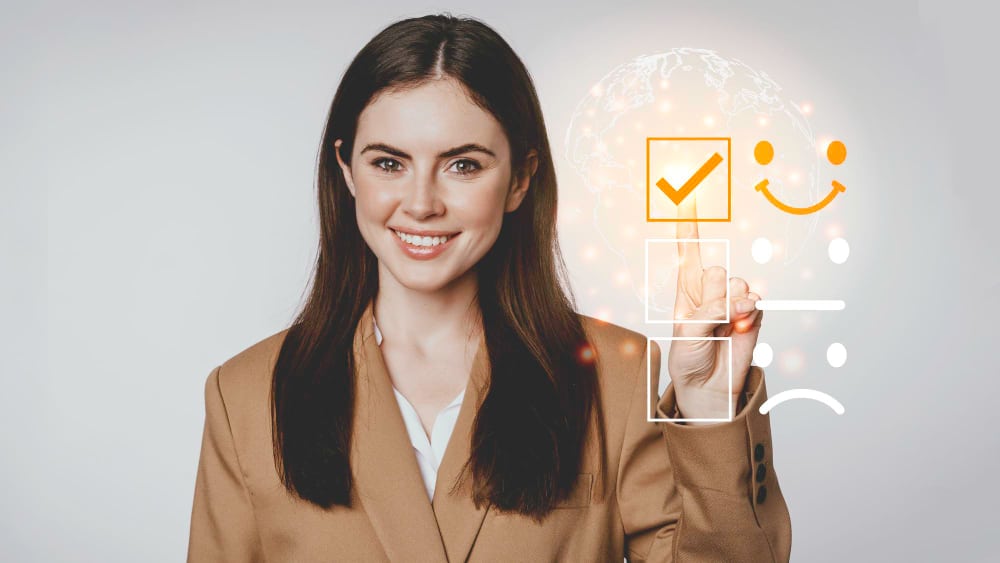 The thorough candidate experience surveys enable recruiters to assess the quality of the recruitment process and its effectiveness. By filling out the surveys, the candidates can receive a comprehensive feedback from the recruiter. The survey can identify irregularities from the beginning to the end of the recruitment process.
Moreover, the surveys help recruiters determine the reasons why the candidate has chosen to apply or declined the opportunity. Furthermore, it can also help to identify any red flags that the candidate may have and may not have been asked during the recruitment process. Conducting an experience survey also highlights where improvements need to be made in order to maintain the quality of the recruitment process. It also provides feedback on the candidate's initial impression of the recruiter, organization and its work culture.
The surveys provide the recruiters with a valuable opportunity to understand their customer journey, improve the recruitment process and make their recruitment brand more attractive for potential applicants. By analyzing the feedback from the survey, recruiters can design a better recruitment process for current and future candidates. Further, it helps in enhancing the recruitment process and offers a detailed report on the quality of experience that the candidate has faced from the point of view of the recruiter. Therefore, recruiting firms should always look to perform thorough candidate experience surveys to ensure that the quality of the recruitment process is up to the mark and is fully optimized.
Abandoning a Candidate After Completing Recruitment
Recruiting is an essential part of any company's success, so it's important to ensure that the recruiting process manages to capture the best talent out there. However, once the recruiting process is complete, it's easy to forget about the candidates who passed the test or didn't make it through the whole recruitment process. That's why recruiters should never abandon a candidate after completing recruitment during talent mapping.
When recruiters abandon a candidate after the recruitment process, it can be discouraging and leave a negative impact on the candidate's opinion of the company. Even if the candidate is not hired on, they can still be a valuable part of the company's recruiting map. After all, a recruiter may not know if the candidate may fit into a future role better than another potential hire.
Instead of abandoning candidates, it's important for employers to continue to stay in contact with them during and after the recruitment process. This means maintaining a connection with the person on a professional basis, setting up informational interviews or simply remaining in contact with them. This can create a positive impression of the company and the recruiters, and maintain the candidate's interest in the firm.
Additionally, recruiters should also be sure to provide feedback to the candidate after the recruitment process. This helps the candidate understand where their skills are lacking and also provides more insight into the companies hiring process and standards.
Overall, it is important for recruiters to be professional and respectful during the recruitment process and never abandon a candidate after the selection process. Instead, recruiters should ensure they are actively engaging with their candidates and providing them with helpful feedback while keeping them in the company's talent mapping system. Doing so can cultivate a positive opinion of the company and ensure the recruitment process leads to the best possible hire.
Not Giving Feedback to Candidates
Recruiters have a unique ability to positively influence the overall talent mapping experience for candidates and create lasting relationships with potential candidates. Giving feedback to candidates during talent mapping is an important part of recruiter's role in building quality talent pipelines.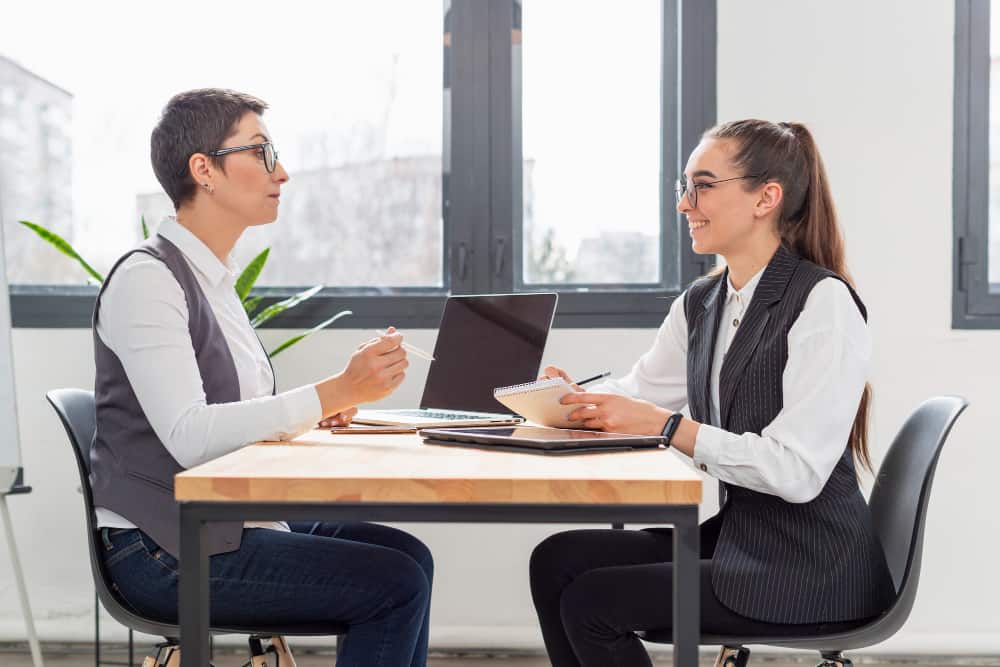 Feedback can help inform candidates of their professional areas for improvement and help them to better understand the expectations of the role. By providing candidates with honest feedback, recruiters can demonstrate their dedication to their commitments and dedication to helping candidates grow professionally.
During the talent mapping process, recruiters should strive to provide timely, succinct and clear feedback that supports the interests of the company while also considering the candidate's development. After reviewing resumes and records, recruiters should take the time to provide feedback to candidates on the strengths and weaknesses they find in the candidate's skillset and experience. This can help ensure that the candidate is prepared and competitive for the specific role they're applying for.
Recruiters should also use feedback to keep candidates informed of the status of their applications. This can help to eliminate any confusion or uncertainty from the talent mapping process and ensure that candidates understand the next steps.
By providing feedback to candidates during talent mapping, recruiters can showcase their commitment to the candidate, fully assess their abilities and make sure that recruitment practices are running smoothly. This can yield highly qualified candidates that are properly prepared for the role.
Not Allowing Candidates to Schedule New Appointments
Recruiters should allow candidates to schedule new appointments to help create a better hiring map. This could take the form of digital or telephone meetings to get to know the candidate better and discuss any opportunities the employer may have. Recruiters should also offer quick responses to the initial inquiry, even if it is to say they are unable to follow up due to more pressing concerns. Allowing candidates to schedule new appointments provides more flexibility for both the candidate and the recruiter.
For the candidate, it provides an opportunity to keep up contact with the recruiters, allowing them to make a better impression and show their interest in the company and positions. It also allows candidates to learn more about the hiring process and may help them to better prepare future applications or interviews. For the recruiter, allowing new appointments provides an additional opportunity to screen potential candidates and identify the best person for the job.
Additionally, allowing for the scheduling of new appointments encourages two-way communication and transparency in the recruiting process. It allows both parties to clarify expectations and set clear goals, leading to a more successful outcome. Finally, it gives recruiters a chance to keep up ongoing contact with promising candidates as positions become available in the future, ensuring they can access the best fit for their company or organization. Overall, allowing candidates to schedule new appointments helps create a more effective hiring map for recruiters.
Not Tracking Your Processes
Recruiters should track their processes during recruitment for better market mapping in order to remain competitive in an ever-shifting labor market. By tracking their recruitment processes, recruiters can effectively identify and analyze trends in order to stay ahead of the competition.
Tracking recruitment processes allows recruiters to measure the effectiveness of their efforts and adjust as needed. This kind of information assists in getting a better overall market understanding which ultimately helps to locate the best candidates for a position. In order to track much of this data, recruiters need to ensure they have an organized and efficient recruitment process. This includes setting realistic goals and expectations, as well as clearly defining the desired candidate skill set and experience.
Recruiters can also use analysis to examine the results from interviewing candidates and determine whether the process is yielding desirable results. Tracking both successful and unsuccessful interviewees helps to identify any potential issues with the recruitment strategy which can then be addressed.
Recruitment tracking can also be used to monitor and ensure a recruitment process is conducted in an ethical and compliant manner across various local and international labor laws. This ensures all potential candidates are provided with a fair opportunity and increases the chances of recruiting top talent.
Overall, tracking recruitment processes plays an important role in market mapping and recruitment and helps recruiters remain at the forefront of the industry. By tracking data such as success rates and measuring the effectiveness of their recruitment process, recruiters can analyze and adjust to remain competitive and find the best candidates for their needs.
Using Complicated and Long Application Forms
When it comes to improving the candidate journey, recruiters should avoid using complicated and lengthy application forms. This can lead to an overwhelming experience for the candidate and cause them to abandon their application. The recruitment process should be as streamlined and straightforward as possible, consisting of only relevant questions to determine the candidate's suitability. Complicated and long forms often contain irrelevant questions which can be tedious and add unnecessary complexity to the recruitment process.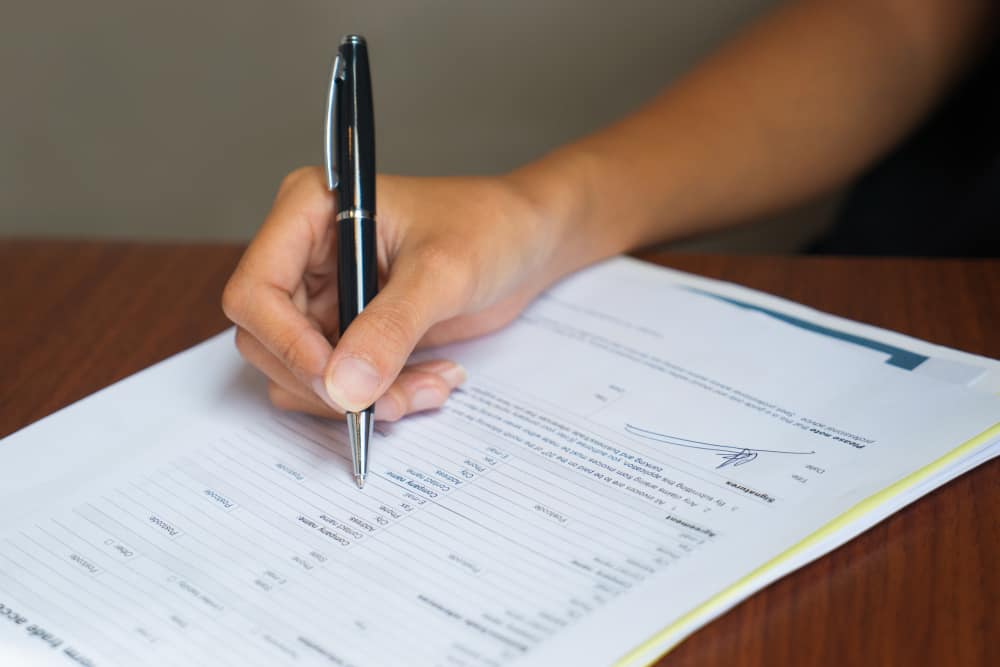 To create a positive candidate journey experience, ensure the application process is manageable and easily digestible. Make sure the form is kept concise and relevant by removing any unnecessary or repetitive questions. Make sure it is also clear which questions are mandatory and be sure to indicate this to applicants at the beginning of the form. Give clear instructions on each page and provide helpful guidance notes both during and at the end of the application process. Allow the candidate to save and return to the form if incomplete and consider using a 'conditional field' feature to make the form easier to follow.
Provide an estimated completion time for the form and suggest that the candidate sets aside a block of time to complete the form. Let them know that restarting the form from the beginning will not be necessary and that any changes can be saved and returned to at a later time. If a lengthy form is necessary, consider adding a progress bar, which indicates which section of the form the candidate is currently working on. This helps to provide the applicant with a better idea of the amount of work involved in completing the application process.
Finally, be sure to offer support if any application issues arise. This could be in the form of a contact number or email address. Ensure that there is a quick response time with any queries in order to help preserve the applicant's experience. By avoiding over complicated and long application forms and handling queries efficiently, it will create a smoother and more positive candidate journey experience.
Not Creating Content that Meets their Specific Needs
Recruiters should create content that meets the specific needs of their candidate persona in order to attract the best talent for their organization. When creating content it is important to understand the wants, needs and interests of their target audience. Creating content that speaks to their audience's values, goals, and job search requirements will help recruiters establish trust and a strong relationship with potential candidates.
Content should be designed to address specific issues and questions addressed by the candidate persona. It should be tailored to their individual interests, provide accessible resources and showcase the company's values in a way that resonates with the candidate's requirements. The content should provide helpful advice with regards to job search, give them an understanding of the company and their job role, as well as job-seeking tips, that they can easily draw upon and benefit from.
In addition to curating content that speaks to the needs of their personas, recruiters should also make sure that their content is consistent. Recruiters should ensure they are timely in their responses and accessibly to their target candidates. Similarly, they should make sure that the content is well-formatted, accurate, and up to date with changes in the industry to ensure that potential candidates receive the best impression of the company and its job opportunities.
Ultimately, content creation should enable recruiters to see the bigger picture in order to impact the company's success, build relationships with candidates, and fill vacancies faster. Creating content that meets the specific needs of their candidate persona can help recruiters strengthen their recruitment and hiring practices by engaging in conversations with potential candidates, building trust, and providing a strong impression.
Conclusion
The creation of a candidate journey map requires due consideration and it is important to avoid common mistakes. Firstly, make sure you consider the entire journey from start to finish. Secondly, remember to listen to candidate feedback and make regular adjustments as needed. Finally, ensure you are providing a positive candidate experience by taking into account all of the factors that impact the journey such as application forms, interview process, onboarding documents and feedback timings. Following these considerations will ensure that you have created a map that increases candidate engagement and satisfaction.
Find the right talent for your firm with the help of Hirebee's excellent recruitment marketing effective recruitment automation features.
FAQs
What Is Talent Mapping?
Talent mapping is a process of gathering information, understanding the competitive market and using this insight to assess the availability of talent, identify gaps and predict future needs. The aim is to establish current and future capabilities, skills, and potential external recruitment needs, in order to inform and drive business decisions.
What Is The Most Common Reason For A Negative Candidate Experience?
The most common reason for a negative candidate experience is inadequate communication during the recruitment process. Poor communication includes failing to keep the candidate informed about their application status, lack of clarity or inconsistently delivered information, and not providing timely responses. Other related issues can include not honoring the candidate's time – such as long, irrelevant interviews or rescheduling too many times – or not providing a seamless recruitment platform. Poor communication suggests that the organization does not value the candidate's experience.
What Should A Recruiter Avoid Asking In An Interview?
A recruiter should avoid asking any questions about a candidate's age,race,gender, religion, sexual orientation, national origin, political affiliations or disabilities. Additionally, a recruiter should not ask questions or make comments that may be perceived as discriminatory, such as those that demonstrate a bias in favor of or against a certain group. Lastly, a recruiter should not make assumptions about a candidate's qualifications or abilities based on appearance, background, or other personal information.
Why Is A Candidate Journey Map Important?
Candidate journey maps are important because they help organizations to understand candidates' experience during the recruiting process. These maps help organizations to identify any points of frustration in the candidates journey, which can be improved to make the experience more enjoyable and successful for the candidate and organization. Additionally, these maps provide a visual representation of the recruitment journey, connecting the relationships between different elements and stages, allowing employers to make proactive decisions.