Candidate experience surveys play a crucial role in today's competitive job market, where organizations strive to attract and retain top talent. These hiring surveys provide valuable insights into the experiences of job applicants, allowing companies to identify strengths, weaknesses, and areas for improvement in their recruitment and selection processes. The purpose of this outline is to highlight the key elements that should be included in candidate experience surveys to gather actionable insights.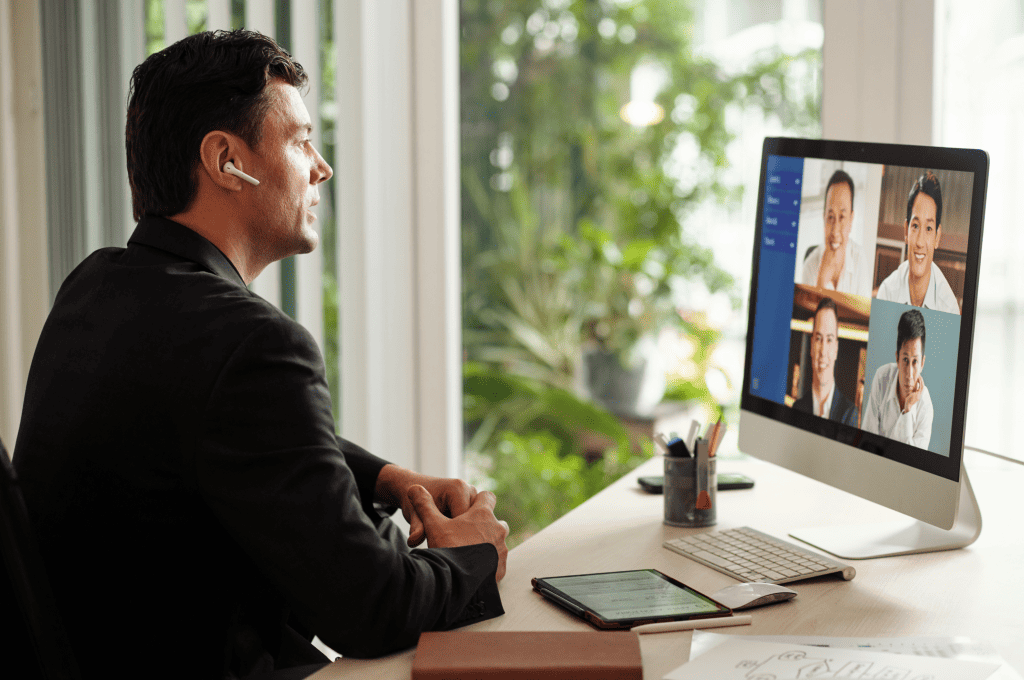 By understanding the candidate's perspective throughout the application, interview, and decision-making stages, organizations can make informed decisions and implement changes that enhance the overall candidate experience. With a well-designed survey and a commitment to continuous improvement, companies can attract and engage top candidates, bolster their employer brand, and ultimately build a high-performing workforce with a strong candidate relationship management system in place.
Developing candidate experience surveys for actionable insights isn't everyone's cup of tea. So, it is best to let experts at Hirebee handle it for you.
1. Pre-Survey Preparation
Before conducting candidate experience surveys, proper pre-survey preparation is essential to ensure the effectiveness and success of the data collection process. This section focuses on the key steps involved in preparing for candidate experience surveys.
Define the objectives and goals of the survey
Clearly articulate the purpose of the survey and what insights the organization aims to gain. Are you looking to identify pain points in the recruitment process, evaluate the effectiveness of communication, or measure overall candidate satisfaction? Defining specific objectives will guide the survey design and analysis.
Identify the target audience and relevant touchpoints
Determine the specific group of candidates that the survey will target. Consider factors such as the stage of the application process (e.g., initial application, interview, post-offer) and the position or department applied for. Also, identify the touchpoints or interactions that candidates have with the organization throughout the recruitment journey.
Determine the survey methodology
Choose the most appropriate survey methodology based on the target audience, resources, and logistical considerations. Options include online surveys, phone interviews, in-person interviews, or a combination of methods. Selecting the right methodology ensures maximum participation and data accuracy.
Select appropriate survey tools or platforms
Explore various survey tools or platforms that align with the chosen survey methodology. Look for features that support survey design, data collection, and analysis. Consider factors such as user-friendliness, data security, and compatibility with the organization's existing systems.
By adequately preparing for candidate experience surveys, organizations set the foundation for collecting meaningful and actionable insights. Clear objectives, defined target audience, suitable survey methodology, and appropriate tools contribute to the overall effectiveness of the survey process.
2. Survey Design and Structure
The design and structure of candidate experience surveys are crucial to ensure clarity, engagement, and ease of analysis. This section outlines key considerations for designing effective surveys.
Keep the survey concise and focused
Respect candidates' time by keeping the survey length reasonable. Focus on gathering essential information, such as candidate history and avoid unnecessary or repetitive questions. A shorter survey increases participation rates and reduces survey fatigue.
Use clear and straightforward language
Craft survey questions using clear and simple language to avoid confusion or misinterpretation. Use concise and specific wording to ensure respondents understand the intended meaning. Avoid jargon or technical terms that may be unfamiliar to candidates.
Include a mix of closed-ended and open-ended questions
Blend closed-ended questions (e.g., multiple-choice, rating scales) with open-ended questions to gather both quantitative and qualitative data. Closed-ended questions facilitate easy analysis, while open-ended questions provide valuable insights and allow candidates to express their thoughts in their own words.
Arrange questions in a logical order
Organize survey questions in a logical flow, starting with more general questions before delving into specific aspects of the candidate experience. Progress from questions about the application process to the interview stage, decision-making, and overall experience. This sequencing helps respondents recall their experiences more accurately.
Incorporate rating scales or Likert-type scales
Use rating scales (e.g., 1-5 or 1-10) or Likert-type scales to gauge candidate satisfaction, agreement, or perception. These scales provide quantifiable data for comparative analysis. Ensure that the scale options are clearly defined and consistently applied throughout the survey.
By following these design and structure considerations, candidate experience surveys can effectively capture the necessary information while keeping respondents engaged. A well-designed survey enhances data quality, enables easier analysis, and provides actionable insights for improving the candidate experience.
3. Application process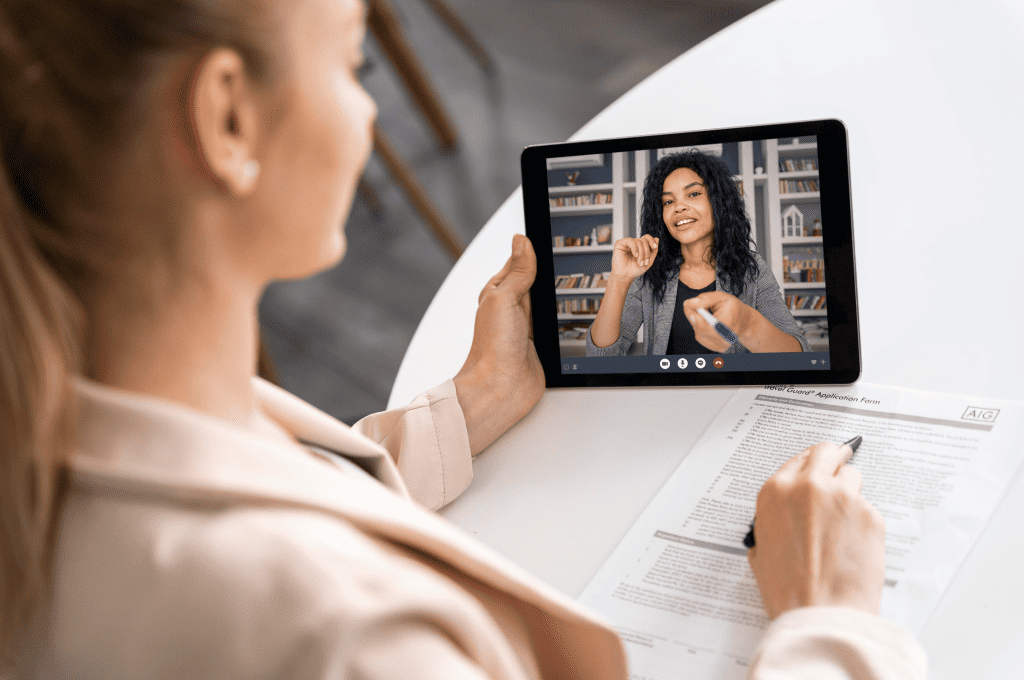 Ease of application submission: Evaluate the user-friendliness of the application system and the ease of completing the required steps.
Clarity of instructions and requirements: Assess the clarity and comprehensibility of the application instructions, including any necessary documents or qualifications.
Time taken to complete the application: Understand candidates' perceptions of the time and effort required to complete the application.
4. Communication and feedback
Promptness of responses to inquiries: Measure the timeliness of the organization's communication with candidates regarding any questions or concerns they have during the process.
Quality and clarity of communication: Evaluate the effectiveness of the organization's communication in providing clear and relevant information to candidates.
Availability of feedback on application status: Determine if candidates receive timely updates on the status of their application and if feedback is provided upon request or at the conclusion of the process.
5. Interview process
Scheduling and coordination experience: Assess the efficiency and effectiveness of scheduling and coordinating interviews, including responsiveness and flexibility.
Clarity of interview format and expectations: Determine if candidates are adequately informed about the interview format, topics, and expectations.
Professionalism and friendliness of interviewers: Evaluate the conduct and demeanor of interviewers, assessing their professionalism and friendliness during the interview.
6. Company culture and values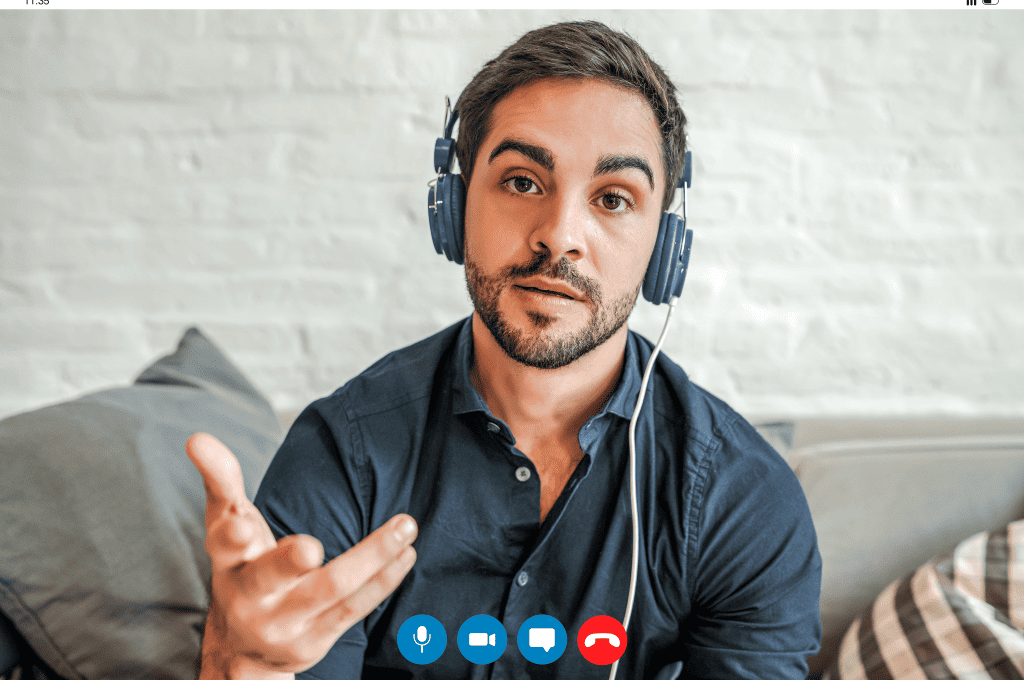 Perception of the company's values and mission: Measure candidates' understanding and alignment with the organization's values and mission.
Alignment between candidate values and company culture: Assess if candidates perceive a cultural fit between their personal values and the organization's culture.
Opportunities for growth and development: Determine if candidates perceive potential opportunities for professional growth, learning, and development within the organization.
7. Decision-making and offer stage
Timeliness of decision-making process: Evaluate the duration taken by the organization to communicate its decision after the completion of the interview process.
Transparency in conveying the decision and rationale: Assess if the organization provides clear and transparent communication regarding the decision-making process and the reasons behind the final decision.
Clarity and attractiveness of the job offer: Determine if the job offer is presented clearly, includes all relevant details, and is perceived as attractive by the candidate.
8. Overall Candidate Experience
Satisfaction with the overall experience: Measure the candidate's overall satisfaction level with the entire recruitment process.
Likelihood to recommend the company to others: Evaluate the candidate's profile and likelihood to recommend the organization as a potential employer to others based on their experience.
Areas for improvement or suggestions: Provide candidates with the opportunity to offer suggestions for improvement or highlight areas where the organization can enhance the candidate experience.
By including these key elements in candidate experience surveys, organizations can gain comprehensive insights into the various stages of the recruitment process. These insights enable organizations to identify strengths, weaknesses, and areas for improvement, ultimately enhancing the overall candidate experience and increasing the likelihood of attracting top talent.
9. Continuous Improvement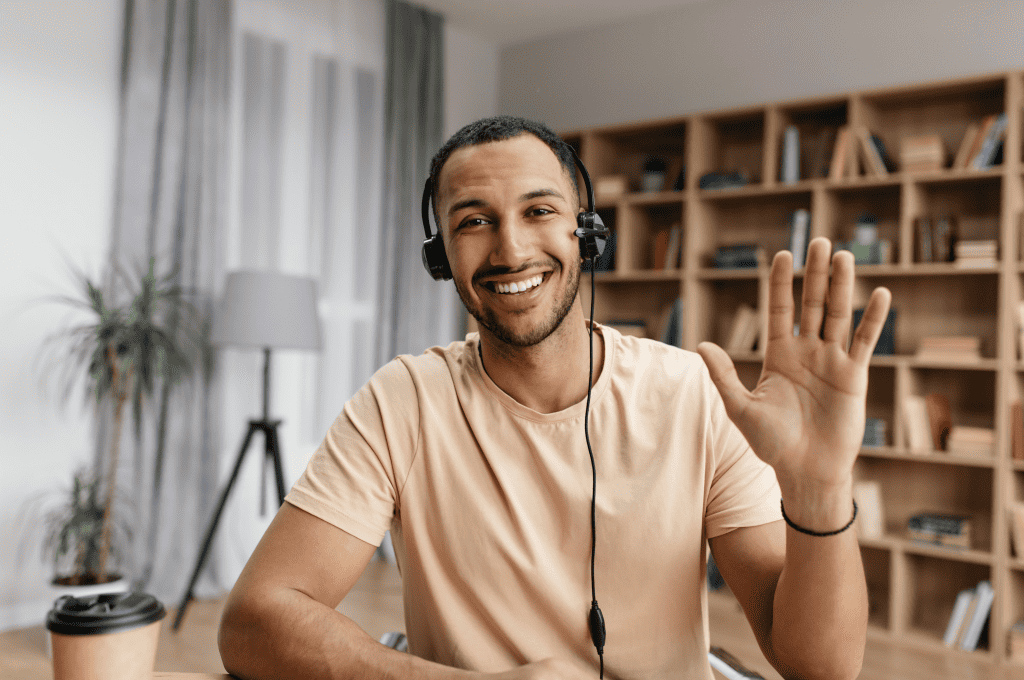 Continuous improvement is a vital aspect of enhancing the candidate experience and ensuring long-term success in attracting and retaining top talent. This section emphasizes the importance of an ongoing commitment to improving the candidate experience and outlines strategies for achieving continuous improvement.
Foster a culture of feedback within the organization, where candidates are encouraged to provide feedback at various stages of the recruitment process. Create channels for candidates to share their experiences, suggestions, and concerns, such as post-interview surveys, feedback forms, or candidate advisory panels. Actively seek input and value candidate perspectives to drive continuous improvement.
Regularly analyze feedback received from candidates to identify recurring trends, patterns, and areas for improvement. Look for common themes or issues raised by candidates and use this information to guide future enhancements. Track feedback over time to monitor progress and identify emerging areas of focus.
Continuously benchmark the organization's candidate experience against industry best practices and competitors. Stay updated on emerging trends, innovative approaches, and new technologies in recruitment. This benchmarking exercise provides valuable insights and inspiration for enhancing the candidate experience.
10. Technology and Automation
Embrace technology and automation tools to streamline and improve the candidate experience. Explore applicant tracking systems, automated communication platforms, or AI-powered chatbots to enhance efficiency, reduce administrative burdens, and provide a seamless and personalized experience for candidates.
Regularly engage with internal stakeholders involved in the recruitment process, such as recruiters, hiring managers, and HR teams. Gather and learn about the recruiter's experience and feedback on the effectiveness of recruitment strategies, processes, and candidate interactions. This collaboration enables the identification of areas for improvement and promotes a shared responsibility for enhancing the candidate experience.
Define and track key metrics related to the candidate experience, such as candidate satisfaction scores, time-to-hire, offer acceptance rates, and candidate drop-off rates. Regularly assess these metrics to gauge the effectiveness of improvements and identify areas that require further attention.
Foster a culture of innovation and experimentation in the recruitment process. Encourage the exploration of new ideas, technologies, and strategies to continuously improve candidate experience. Create opportunities for cross-functional collaboration and knowledge sharing to drive innovation.
Conclusion
The candidate experience plays a crucial role in attracting and retaining top talent for organizations. By prioritizing and enhancing the candidate experience, organizations can create a competitive advantage, strengthen their employer brand, and build long-lasting relationships with candidates.
Candidate experience surveys serve as valuable tools for gathering feedback and insights from candidates throughout the recruitment process. Through careful analysis of survey data, organizations can identify strengths, weaknesses, and areas for improvement, leading to actionable recommendations for enhancing the candidate experience.
The process does not end with data collection and analysis. It is essential to follow up on survey findings, communicate changes and improvements made based on feedback, and establish a culture of continuous improvement. By integrating feedback into organizational processes, updating policies and procedures, fostering transparent communication, and investing in training and development, organizations can create a candidate-centric approach that drives positive experiences for candidates.
Ultimately, a strong candidate experience contributes to a positive employer brand, word-of-mouth referrals, and increased candidate satisfaction. It also aligns with the organization's goals of attracting and retaining top talent, which is crucial for long-term success.
In conclusion, prioritizing the candidate experience and leveraging candidate experience surveys for actionable insights enable organizations to create a positive recruitment journey that attracts, engages, and retains top talent, leading to a competitive advantage in the talent market. By continually refining and improving the candidate experience, organizations can establish themselves as employers of choice and drive their overall success.
Hirebee's years of experience and expertise can allow you to develop candidate experience surveys that can help you get actionable insights in no time.
FAQs
Q1: What are candidate experience surveys?
Candidate experience surveys are feedback mechanisms used by organizations to gather insights and feedback from candidates about their experience throughout the recruitment process. These surveys aim to capture candidates' perceptions, satisfaction levels, and areas for improvement, providing actionable insights to enhance the overall candidate experience.
Q2: Why are candidate experience surveys important?
Candidate experience surveys are important because they help organizations understand the strengths and weaknesses of their recruitment processes from the candidates' perspective. By collecting feedback directly from candidates, organizations can identify pain points, areas for improvement, and opportunities to enhance the candidate experience. This feedback is crucial for attracting and retaining top talent and maintaining a positive employer brand.
Q3: How can organizations ensure survey anonymity and confidentiality?
To ensure survey anonymity and confidentiality, organizations should clearly communicate to candidates that their responses will be kept confidential and used for statistical analysis purposes only. Avoid asking for personally identifiable information unless necessary. Use secure survey platforms that protect respondents' privacy and comply with data protection regulations.
Q4: How often should organizations conduct candidate experience surveys?
The frequency of candidate experience surveys can vary based on the organization's recruitment volume and resources. Conducting surveys at key touchpoints throughout the recruitment process, such as after application submission, after interviews, and after onboarding, can provide timely feedback. Additionally, organizations can consider conducting annual or biannual surveys to gather overall insights on the candidate experience and track improvements over time.
Remember that surveys should be conducted regularly enough to capture relevant feedback without overwhelming candidates with excessive survey requests.
Q5: What should organizations do with the survey findings?
Organizations should carefully analyze the survey findings to identify key insights, trends, and areas for improvement. Based on the findings, they should develop actionable recommendations and prioritize initiatives to enhance the candidate experience. It is crucial to communicate the survey results and recommendations to relevant stakeholders and implement the necessary changes to address identified issues.