In the dynamic landscape of contemporary business, recruitment stands as a pivotal cornerstone, driving organizational growth and success. As industries evolve, so too must the methodologies by which talent is identified, engaged, and nurtured.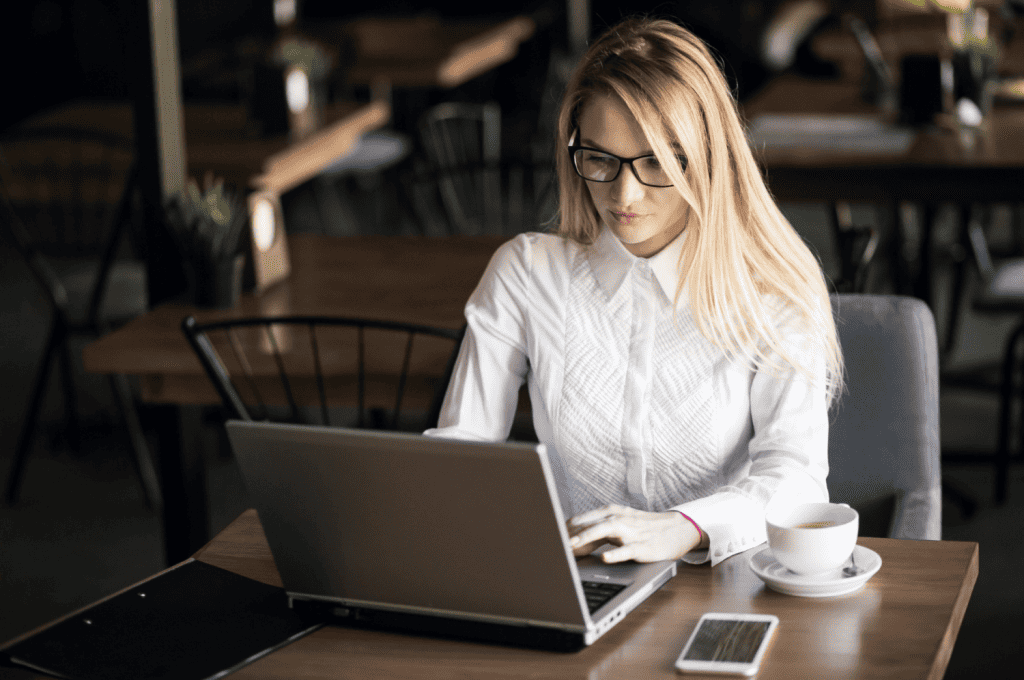 This paper delves into the realm of Candidate Relationship Management (CRM), a rapidly evolving paradigm that redefines recruitment strategies. With a historical backdrop of traditional recruitment methods and their inherent challenges, we witness the emergence of CRM as a transformative force.
This introduction sets the stage for a comprehensive exploration of how technological advancements, including artificial intelligence, automation, and immersive technologies, are reshaping CRM practices. By enhancing candidate engagement, addressing ethical considerations, and anticipating future trends, this study aims to unveil the horizons of innovation within CRM, illuminating the path forward for a more efficient, personalized, and ethically sound recruitment landscape.
Hirebee offers various advanced integrations, ensuring that you will be able to keep up to date with the market and find the right candidates for the job.
Current State of Candidate Relationship Management (CRM)
Candidate relationship management (CRM) has emerged as a vital paradigm shift within recruitment strategies. Traditional methods often faced challenges in connecting with candidates effectively, leading to missed opportunities and prolonged hiring cycles. In contrast, modern CRM systems have revolutionized recruitment by offering a holistic approach.
These systems encompass various elements, including candidate sourcing, engagement, and communication, all streamlined within a cohesive platform. By leveraging data-driven insights and predictive analytics, organizations gain a deeper understanding of candidate preferences and behaviors. This enhances the overall recruitment experience while expediting the talent acquisition process.
Effective CRM fosters proactive candidate engagement, paving the way for personalized interactions and targeted outreach. This section will delve into the evolution of CRM in recruitment, highlighting its pivotal role in addressing longstanding recruitment challenges and setting the stage for subsequent discussions on the technological advancements shaping its future.
Technological Advancements Shaping CRM in Recruitment
The landscape of candidate relationship management (CRM) in recruitment is undergoing a profound transformation driven by rapid technological advancements. Artificial Intelligence (AI) and machine learning are revolutionizing candidate sourcing and matching, enabling more accurate and efficient identification of suitable candidates from vast talent pools. Automation is streamlining communication and engagement, providing personalized interactions and timely updates throughout the recruitment journey. Predictive analytics is optimizing talent pool management, offering insights into candidate behavior and preferences.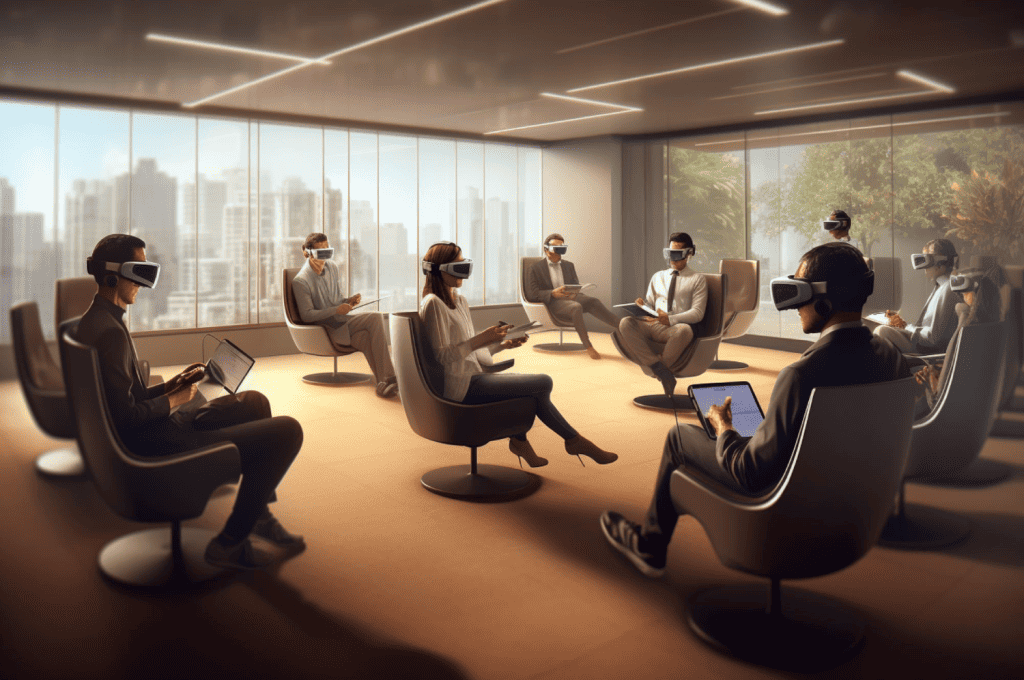 Furthermore, Virtual Reality (VR) and Augmented Reality (AR) applications are introducing innovative ways to assess candidates' skills and aptitudes, allowing immersive and unbiased evaluations. These technologies are pushing the boundaries of traditional recruitment, offering novel methods for evaluating candidate potential. As organizations strive for competitive advantage in attracting top talent, integrating these technological advancements into CRM strategies is becoming essential. The intersection of AI, automation, predictive analytics, and immersive experiences holds the promise of more effective and efficient recruitment processes, fostering stronger connections between candidates and employers.
Enhancing Candidate Engagement and Experience
In the dynamic landscape of recruitment, where attracting and retaining top talent is paramount, the role of Candidate Relationship Management (CRM) has evolved to center around the enhancement of candidate engagement and experience. This section delves into key strategies and approaches that leverage cutting-edge technologies to create a more personalized and interactive journey for candidates.
Personalization through Data-Driven Insights
Modern CRM systems harness the power of data analytics to gain deeper insights into candidates' preferences, behaviors, and career aspirations. By analyzing a candidate's interaction history, preferences, and social media activity, recruiters can tailor communications and opportunities, fostering a sense of individualization and relevance.
Chatbots and Virtual Assistants for Real-Time Interaction
AI-driven chatbots and virtual assistants have revolutionized candidate engagement by providing instant responses to queries, scheduling interviews, and guiding candidates through application processes. These automated interactions not only ensure timely communication but also free up recruiters' time for more strategic tasks.
Gamification for Enhancing Candidate Involvement
Gamification techniques, such as skills assessments presented as interactive games or challenges, inject an element of fun and competition into the recruitment process. This not only captivates candidates' attention but also provides recruiters with a unique lens into candidates' skills and problem-solving abilities.
Mobile Optimization and the Rise of Mobile-First CRM Strategies
Given the prevalence of mobile devices, optimizing CRM platforms for mobile interaction is pivotal. Mobile-first design ensures that candidates can seamlessly engage with job opportunities, submit applications, and access relevant content on the go, amplifying accessibility and engagement.
Incorporating these strategies into CRM practices not only heightens candidate engagement and experience but also aligns recruitment efforts with the expectations of tech-savvy, digitally connected candidates. By combining technological prowess with a human touch, organizations can forge meaningful relationships with candidates, setting the stage for a more successful and mutually beneficial recruitment journey.
Ethical Considerations in Modern CRM
As candidate relationship management (CRM) evolves with cutting-edge technology, ethical considerations become paramount in ensuring a fair, transparent, and respectful recruitment process. Data privacy and protection concerns loom large, necessitating stringent measures to safeguard candidate information. Organizations must uphold the principles of consent and transparency, clearly outlining data usage and storage practices.
With the infusion of artificial intelligence (AI) and machine learning, addressing bias becomes imperative. Striking a balance between the efficiency of AI-driven processes and the elimination of discriminatory outcomes requires continuous monitoring and adjustment. Moreover, the ethics of automated communication come into play, emphasizing the need for respectful and context-aware interactions that uphold the human touch.
As VR and AR applications shape candidate assessment, careful consideration must be given to inclusivity and fairness. Ensuring that these technologies do not inadvertently disadvantage certain candidates or perpetuate biases is a top priority. Ethical guidelines for designing immersive assessment experiences are crucial.
In this dynamic landscape, organizations must navigate the fine line between leveraging technology for enhanced CRM and maintaining ethical standards that prioritize candidate well-being, fairness, and informed decision-making. Ultimately, the ethical dimension of CRM will be a defining factor in shaping the future of recruitment practices.
Future Trends and Innovations
The landscape of candidate relationship management (CRM) in recruitment is poised for exciting transformations driven by emerging trends and innovations. As we peer into the horizon, several key developments are set to shape the future of CRM practices. Integration is a prime focus, where CRM systems are anticipated to seamlessly merge with other HR technologies like applicant tracking systems, creating holistic talent management ecosystems.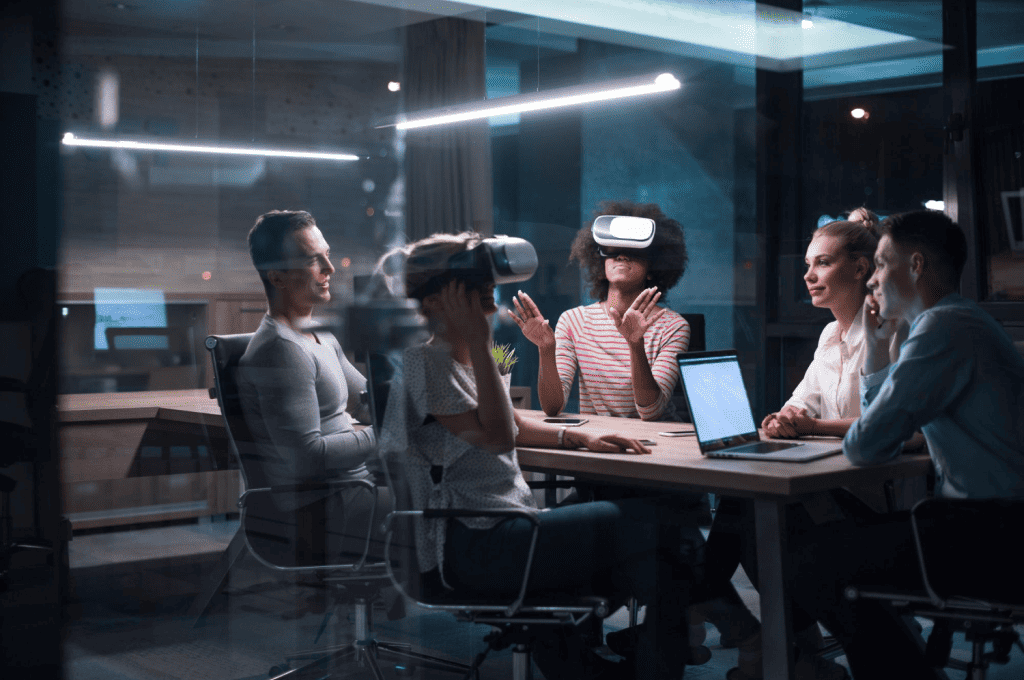 Blockchain technology is expected to revolutionize credential verification, ensuring data integrity and enhancing candidate trust. Furthermore, CRM platforms are poised to extend beyond recruitment, facilitating continuous learning and upskilling, fostering enduring employee relationships. These advancements underline the evolving role of CRM as a pivotal tool in HR strategies, redefining how organizations attract, engage, and retain top-tier talent. The future of CRM in recruitment promises a harmonious blend of technology and human-centric approaches, empowering organizations to navigate the dynamic recruitment landscape with agility and foresight.
Case Studies: Exemplifying Effective CRM Implementation
In this section, we delve into real-world case studies showcasing the successful implementation of Candidate Relationship Management (CRM) strategies. Company A illustrates the power of AI-driven chatbots, seamlessly engaging candidates through personalized interactions, enhancing communication efficiency, and building positive candidate experiences. Company B's case demonstrates the integration of Virtual Reality (VR) and Augmented Reality (AR) in candidate assessments, facilitating immersive and unbiased evaluations, thereby revolutionizing the hiring process. Lastly, Company C exemplifies the seamless fusion of CRM and Applicant Tracking Systems (ATS), streamlining recruitment workflows, optimizing candidate data management, and fostering collaboration across HR functions. These case studies underline how innovative CRM approaches can transform recruitment, providing valuable insights and practical guidance for organizations seeking to harness the potential of advanced technologies in their talent acquisition strategies.
Challenges and Roadblocks
Implementing innovative candidate relationship management (CRM) strategies in recruitment is not without its challenges. Organizations often grapple with resistance to embracing new technologies, which can hinder the adoption of advanced CRM systems. Striking the right balance between automation and human interaction poses another hurdle, as the personal touch in candidate engagement must not be compromised. Additionally, the integration of diverse data sources and ensuring interoperability between CRM and other HR systems can prove complex and time-consuming.
Addressing the digital divide and ensuring accessibility for all candidates is crucial, especially as CRM becomes more technology-driven. Overcoming these challenges requires a multifaceted approach. Organizations need strong leadership commitment to drive change, backed by effective change management strategies. Collaboration between HR, IT, and business units is vital for a successful and holistic implementation. Robust data governance and security measures are imperative to protect candidate information. Regular monitoring and evaluation, coupled with an adaptive mindset, will allow organizations to navigate these challenges and unlock the full potential of innovative CRM in recruitment.
Strategies for Successful Implementation
Effectively implementing innovative candidate relationship management (CRM) practices requires a well-crafted approach that transcends technological integration. First and foremost, securing leadership commitment is paramount. Top-level buy-in facilitates resource allocation, organizational alignment, and a cultural shift toward embracing change. A collaborative cross-functional approach, involving HR, IT, and relevant business units, ensures comprehensive understanding of CRM's impact and facilitates seamless integration into existing workflows.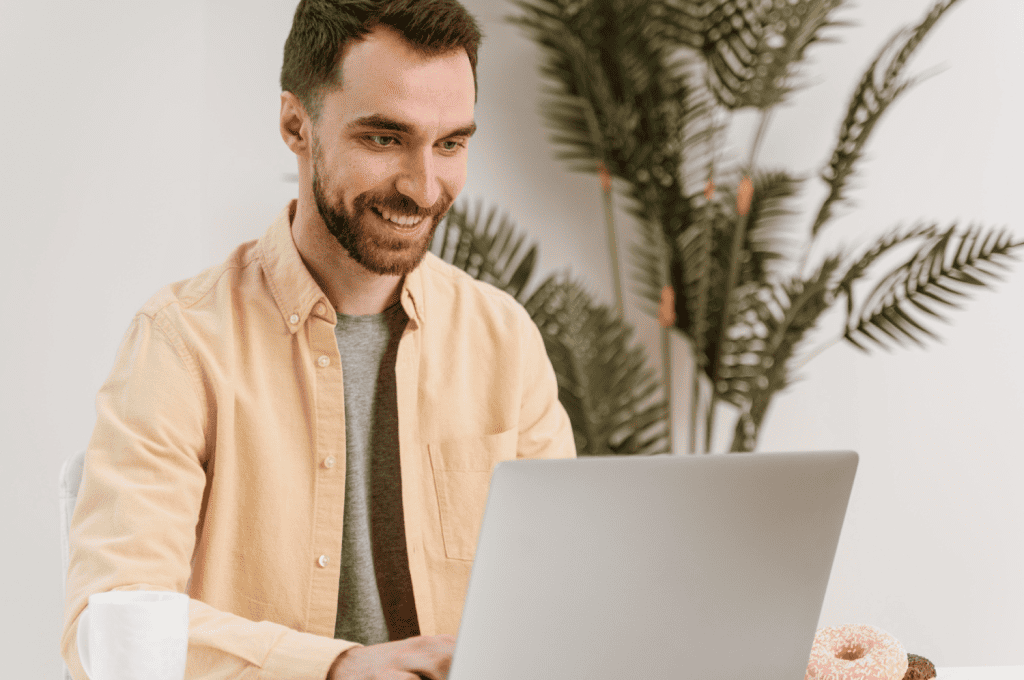 To navigate the challenges of data management and privacy, robust governance measures are crucial. Establishing clear data ownership, access protocols, and security mechanisms safeguards sensitive candidate information. Continuous monitoring, evaluation, and optimization are equally vital. Regular assessment of CRM strategies, feedback loops, and data-driven insights enable refinement and adaptation to evolving needs and trends.
Moreover, fostering a balanced blend of automation and personalization is essential. While CRM systems streamline processes, maintaining a human touch through personalized interactions ensures authentic candidate engagement. Addressing potential technological disparities is also pivotal; strategies to bridge the digital divide and enhance accessibility guarantee equitable CRM adoption.
In conclusion, successfully implementing advanced CRM in recruitment necessitates a multifaceted strategy encompassing leadership commitment, collaborative efforts, robust data governance, ongoing evaluation, and a harmonious balance between automation and human connection. By adhering to these principles, organizations can unlock the full potential of CRM innovations and elevate their recruitment practices to new heights.
Conclusion
In conclusion, the evolving landscape of candidate relationship management (CRM) in recruitment offers a promising horizon of innovation. As technology drives personalized engagement, streamlined processes, and ethical considerations, CRM's transformative potential becomes evident. Navigating challenges of adoption, balancing automation with human touch, and ensuring data integrity will be paramount. Embracing collaborative approaches, robust governance, and continual optimization will empower organizations to harness CRM's capabilities effectively. As we venture into this dynamic future, embracing these advancements will not only reshape recruitment but also cultivate lasting connections between candidates and organizations, forging a new era of talent acquisition and management.
Hirebee also ensures that you are able to get all of the necessary candidates in a relatively short time as well, which they have been able to do with improved recruitment automation.
FAQs
What is candidate relationship management (CRM) in recruitment?
Candidate Relationship Management (CRM) in recruitment refers to the strategic and technological approach of managing and nurturing relationships with potential job candidates throughout the recruitment process. It involves leveraging various tools and techniques to engage, communicate, and build a positive rapport with candidates, ultimately enhancing the overall candidate experience.
Why is CRM becoming increasingly important in modern recruitment?
CRM is gaining significance due to its ability to streamline recruitment processes, improve candidate engagement, and enhance the quality of hire. In today's competitive talent landscape, organizations recognize the need to establish meaningful connections with candidates to attract and retain top talent.
How does technology, such as AI and automation, influence CRM in recruitment?
Technology, particularly AI and automation, revolutionizes CRM by enabling personalized communication, efficient data management, and predictive analytics. AI-powered chatbots facilitate real-time interactions, while automation streamlines routine tasks, freeing up recruiters to focus on higher-value activities.
What role does candidate engagement play in effective CRM?
Candidate engagement is a cornerstone of effective CRM. Engaged candidates are more likely to remain interested in a company, even if not selected for a role, and may refer other potential candidates. CRM ensures consistent, meaningful communication and positive interactions, fostering lasting relationships.
How can organizations ensure ethical practices in CRM, particularly in relation to data privacy and bias?
Ethical CRM practices involve stringent data privacy measures, transparency in data usage, and regular audits to ensure compliance. To mitigate bias, algorithms must be trained on diverse and representative data, and continuous monitoring is essential to identify and rectify potential biases.