Diversity, Equity, and Inclusion (DEI) framework is an effective way to streamline your hiring process. DEI is all about creating a workplace where employees of all backgrounds can feel safe, welcomed, and have equal opportunities for growth. For employers, DEI means establishing policies, practices, and processes that make it easier to identify, hire, and retain candidates of all backgrounds, identities, and experiences. This approach can help employers maintain a diverse and inclusive workplace while ensuring fair treatment of all employees and potential employees.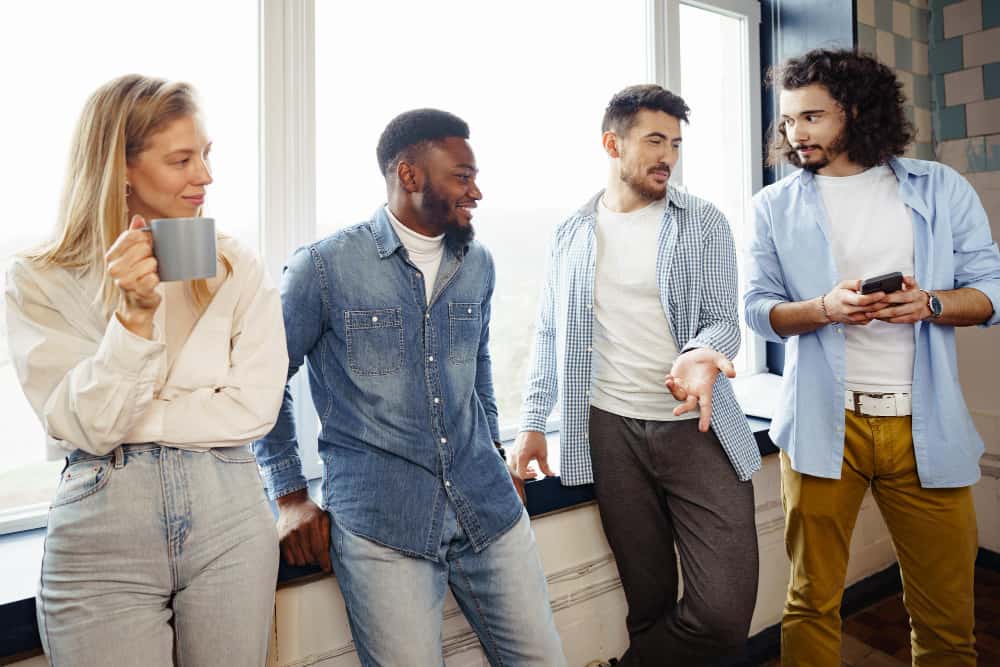 DEI framework can help streamline the hiring process by providing key guidance to employers in the form of data-driven best practices. These practices help ensure that hiring decisions are equitable and unbiased. It can provide data on the fairness of job postings, help employers perform comprehensive background checks, and learn more about candidates' experiences. DEI also helps track and monitor the hiring process to ensure employers are transparent about their hiring procedures and practices.
Overall, DEI framework provides an efficient way to streamline the hiring process. It ensures that all stakeholders involved in the process are aware of their roles and responsibilities, while also helping employers to make unbiased and equitable hiring decisions. In addition to this, DEI framework can also help employers consistently attract, develop, and maintain a truly diverse and inclusive workplace.
Why It Is Important To Streamline Your Hiring Process For Better Inclusive Hiring Practices
Streamlining the hiring process is important to ensure that the most qualified and diverse people have the same opportunities to apply and get hired. A streamlined hiring process allows employers to make fair, transparent and unbiased decisions, while giving more candidates the chance to be considered. This is especially important in order to show commitment to providing equal opportunities and helping create an inclusive workforce.
Having a streamlined hiring process also makes it easier to ensure compliance with the Equal Employment Opportunity Commission guidelines, which require employers to provide equal employment opportunity without regard to race, color, religion, sex, national origin, disability or age. Adherence to the EEOC ensures that all potential hires are treated equitably, fairness and without negative biases, which can lead to better decision making and avoid potential legal challenges.
The streamlined hiring process should include equal access to job postings, collecting applications from all potential candidates, and conducting thorough screening of all potential hires. Employers should seek out diverse candidates from different backgrounds and experiences, providing them with the same information and support throughout the hiring process. This includes providing clear and consistent guidelines about the qualifications and expectations for the role, and explicitly discussing how diversity will be integrated into the workplace.
By following these steps, employers can ensure a fair and equitable hire, while optimizing their time and resources. This can help create a more inclusive and diverse workforce and show commitment to recruiting people of all backgrounds and abilities.
Hirebee offers the tools you need to hire the right candidates, such as candidate screening, recruitment marketing, and job distribution.
How To Better Streamline Your Hiring Process
Include Diverse Employees When Designing A DEI Framework
In order to create an effective Diversity, Equity, and Inclusion (DEI) framework, it is essential to include diverse employees in the design process. This ensures that all perspectives are taken into consideration and that the framework is tailored to meet the needs of the group for diversity recruiting strategy. By including diverse employees in the design process, organizations can create a framework that not only upholds their core values and mission, but also meets the needs and concerns of their diverse employee population.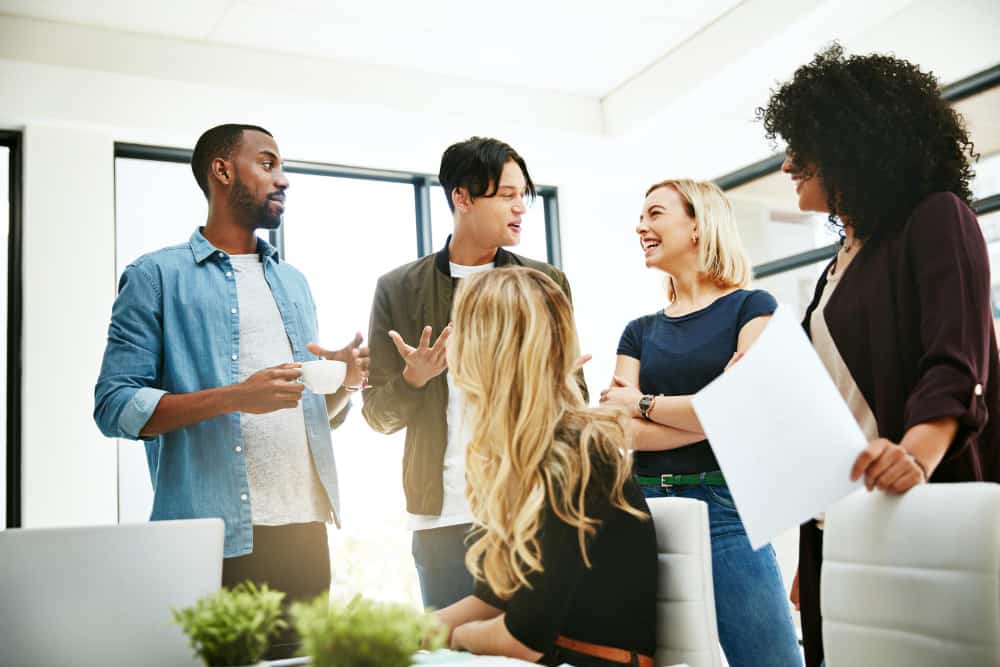 The involvement of diverse employees in the DEI framework design process can take many forms, such as participation in focus groups, surveys, and interviews, or through conversations with DEI committees. By facilitating open communication with these groups, organizations can create an environment where all ideas and opinions are heard and respected, ensuring an improved diversity recruiting strategy. This ensures that their framework is reflective of the values, perspectives, and needs of their diverse workforce.
Including diverse employees in the DEI framework design process provides the opportunity for organizations to foster an inclusive culture, promote understanding, and foster respect. By proactively engaging employees across different backgrounds and identities, organizations are more likely to create policies, initiatives, and programs that are culturally relevant and meaningful to the employees. Ultimately, this allows companies to create a framework that effectively supports and welcomes their entire workforce.
Admit To Your Biases
When it comes to creating a successful and streamlined hiring process with a Diversity, Equity, and Inclusion Framework, it is important to recognize our biases, and what better way than to admit them.
The first step in this process is to reflect on our implicit and explicit biases, and to be honest with ourselves. We should identify and question our perspectives of diversity and how they impact our job postings, hiring decisions, and workplace experiences.
This also includes understanding our own experiences, and the impact this has on our overall view. From there, we can create recruitment strategies that are more inclusive and equitable. This can include utilizing diverse and expansive networks, using language that is non-discriminatory, and providing opportunities for employee resource groups.
By openly acknowledging our biases and potential shortcomings, we can create an environment of inclusion and establish an effective hiring process that is more diverse, equitable and inclusive.
Educate Your Team About Diversity
In order to streamline hiring processes with a DEI (Diversity, Equity, and Inclusion) framework, it is important that any team involved in these DEI hiring practices be educated on the importance of diversity recruiting strategy. Training should be provided that covers topics such as unconscious bias, inclusivity, and how to support diversity in the workplace.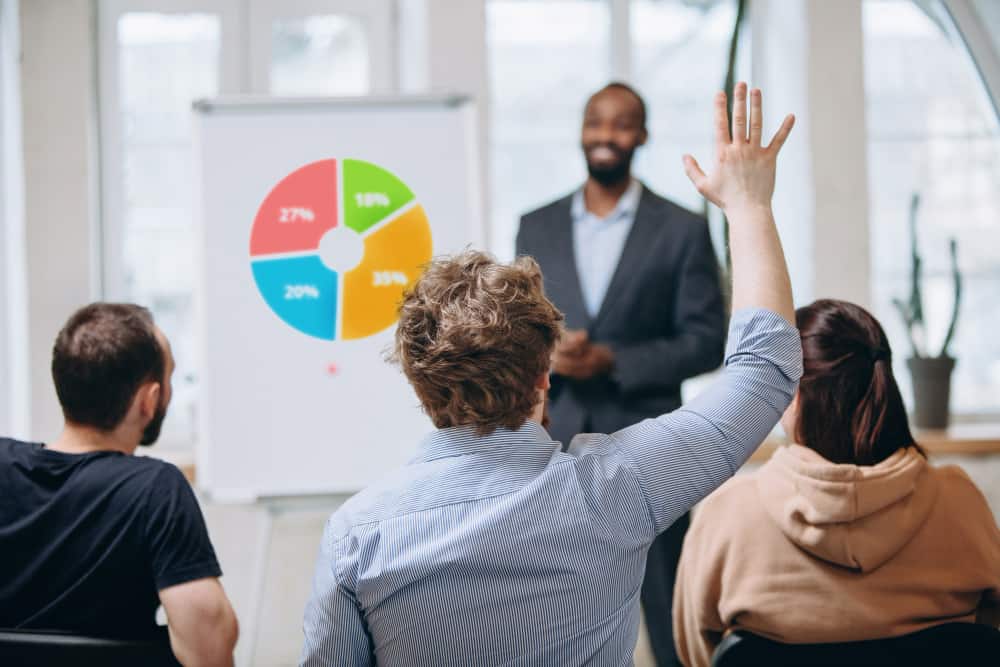 It is important for the team to understand the importance of hiring a diverse workforce and how it can benefit the organization. Additionally, it is essential that the team learns how to recognize and mitigate barriers to DEI initiatives, such as access to resources and creating an equitable work environment.
The team should also gain an understanding of the company's specific DEI framework, including how it is connected to the organization's mission and core values. Learning how to use the company's recruitment process to ensure DEI goals are met is also key. This includes understanding how to craft job descriptions that align with DEI hiring practices, how to review resumes and cover letters, the best ways to conduct interviews, and how to evaluate applicants with an eye towards diversity. Finally, the team should be trained on how to conduct a proper on-boarding process for new hires that values diversity and creates a safe and welcoming work environment.
Create a DEI Statement
Creating a diversity, equity, and inclusion (DEI) statement allows a company to set expectations and standards for how they view and prioritize DEI. This statement serves as a guide as they create an applicant pool that is diverse and equitable. It tells job seekers what they can expect from the company in regards to diversity efforts and encourages those belonging to underrepresented groups to apply.
With a DEI statement, companies are reflecting an intention to actively work against inequality and to make the workplace more inclusive for everyone. Job candidates can use the statement to gauge a company's dedication to social justice and it can provide potential applicants with a good indication of whether the organization is a good fit for them.
In addition to providing value to applicants, a DEI statement can help streamline a company's hiring process. By setting a clear expectation and indicating an intention to prioritize DEI, the statement can inspire recruiters to bring forward candidates that reflect the company's commitment to diversity. Through this statement, companies can also provide guidance on scripting job postings and interviewing practices that can help recruiters lead more equitable and inclusive hiring processes.
Overall, a DEI statement can help companies prioritize diversity and create an applicant pool that reflects the commitment of their organization. This statement showcases an intention to create a workplace where everyone can find success and provides value to both the recruiting organization and to potential job applicants.
Build a Brand Surrounding the DEI Framework
Building a brand surrounding a company's DEI (Diversity, Equity, and Inclusion) framework is a powerful way for businesses to streamline their hiring process. By creating a strong set of core values that promote DEI, employers can attract diversity hires who are more likely to share the same values and be a great fit for the organization. This type of branding also communicates the company's commitment to DEI and inclusive hiring practices, which encourages potential employees to apply and increases the quality of the candidates' pool.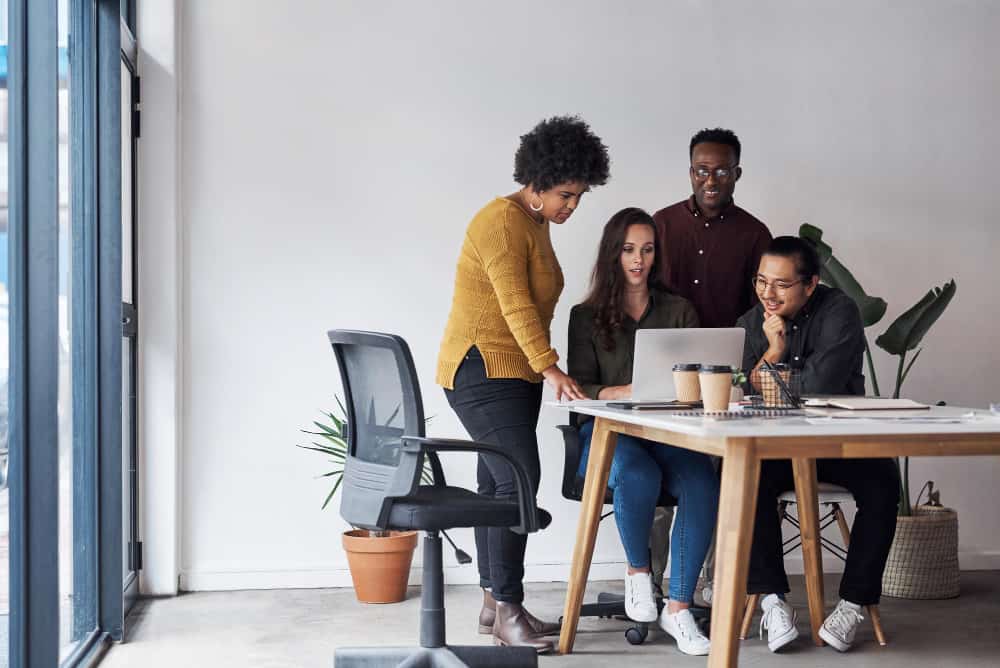 A well-crafted brand can also make recruiting for diverse candidates easier. Employers are more likely to find an ideal candidate who fits in with the company's DEI framework if they are seen as dedicated to inclusive hiring practices. By developing a strong brand, employers also make it easier for potential candidates to find them and learn more about their hiring practices. In addition, employers can use a DEI brand to attract diversity hires from all backgrounds and better understand the skills and experiences each candidate brings to the table.
Creating an effective DEI brand also contributes to a healthier and more efficient recruiting process. Employers will be able to identify better candidates quicker than before and keep their recruitment efforts focused on diversity and inclusion. Having a visible DEI brand also makes it easier for employers to screen incoming applicants, find out if they meet the company's expectations, and save time spent on unnecessary, irrelevant candidates. In the end, streamlining the hiring process is essential for creating a successful and diverse recruitment program.
Make a Clear Job Posting
Making a clear job posting is integral to streamline the hiring process with a DEI (diversity, equity, and inclusion) framework. It is important to ensure job descriptions accurately reflect the roles for which you are hiring and to include language that embraces diversity and inclusion. A well-crafted job description that addresses both qualifications and qualities can attract a diverse talent pool of applicants and help to create a company culture rooted in inclusion.
When creating a job posting, emphasize the values of inclusion and cultural relevance. Job seekers should be able to tell from the language used that the company values diversity and equity. Company leaders should address challenges of inequity in current workplace practices, and discuss how DEI will be addressed in the hiring process. This clarity will help to ensure a process that is fair and transparent.
Including keywords related to different forms of diversity, such as "gender-diverse", "ethnicity", "perspectives" or "cultural backgrounds" shows job seekers that the company understands the importance of diversity, equity and inclusion and is committed to recruiting and retaining a diverse workforce. A clear job posting also indicates an understanding of the skills and qualities desired and the role these can play in making the company successful.
The hiring process should also start and end with a commitment to diversity and inclusion. Making a clear job posting encourages jobseekers to apply and employment decisions should be based on a wider range of criteria than a candidate's race, gender or other protected characteristics. A company's commitment to DEI should inform the recruitment process and the way in which successful candidates are hired and managed.
Conclusion
Streamlining your hiring process with DEI framework will help create balanced and diverse teams in the workplace. It will ensure that diverse talents are given opportunities to get hired and that companies better represent their users and customers. This will reduce systemic biases, lead to better decision-making, and promote a more equitable and inclusive society. DEI framework could be a crucial component of any company's overall hiring process.
Hirebee can help you streamline your hiring process and help you find diverse candidates through candidate sourcing, recruitment marketing, and recruitment automation.
FAQs
How To Use DEI Recruiting?
DEI Recruiting is a tool designed to help improve diversity in recruiting. It provides access to a wide range of diverse candidate pools and resources to help employers learn about DEI best practices and assess their recruitment process. Employers can use DEI Recruiting to create welcoming and inclusive recruiting experiences, improve diversity and inclusion in the workplace, and track their progress.
How To Make Diversity Part Of The Recruitment Process?
Ensure that job openings are promoted to diverse communities, create an inclusive recruitment process, implement unbiased screening techniques, partner with diverse recruitment agencies and provide non-bias training for interviewers.
What Is A DEI Recruitment Strategy?
DEI Recruitment Strategy is a plan to attract and hire diverse candidates. It includes measures such as distributing job postings in places with minority populations, seeking referrals from members of diverse communities, and engaging with diverse candidate networks. The goal is to ensure that the workplace is equitable and inclusive.
How To Make A DEI Strategic Plan?
Analyze the organization's current DEI activities, policies, and culture.
Identify goals, objectives, and metrics for success.
Develop actionable strategies for implementation.
Create an implementation timeline.
Involve representatives from all divisions in the process.
Communicate the DEI strategic plan to stakeholders.
Monitor implementation and adjust as needed.