Advanced integration is a way of using the latest in technology to enhance and improve the ability of an organization to hire, manage, and retain top talent. By utilizing advanced integration, organizations are able to identify, track, and develop the most promising employees, enabling them to compete and succeed in an increasingly competitive marketplace. Furthermore, advanced integration can consolidate every aspect of talent management and maximize an organization's ability to create, maintain, and leverage top talent.
By rewarding, encouraging, and challenging employees, organizations are able to maximize their potential. Through integration with different tools and services, organizations can share performance data, and managers can gain insights into each employee's progress. Advanced integration can also help to streamline communication, policies, and procedures, which helps drive employee satisfaction and performance.
In addition, advanced integration can be leveraged to improve talent and develop strategies that are tailored to each individual employee's goals, strengths, and weaknesses. This is done by offering employees tailored training and development initiatives that are tailored to their individual needs. Furthermore, advanced integration can help organizations track, measure, and reward employee performance over time.
Overall, advanced integration is an invaluable tool for organizations looking to improve their talent management. By utilizing it, organizations can harness the power of data, reduce costly mistakes, and ensure that their employees are well positioned to take on any challenge.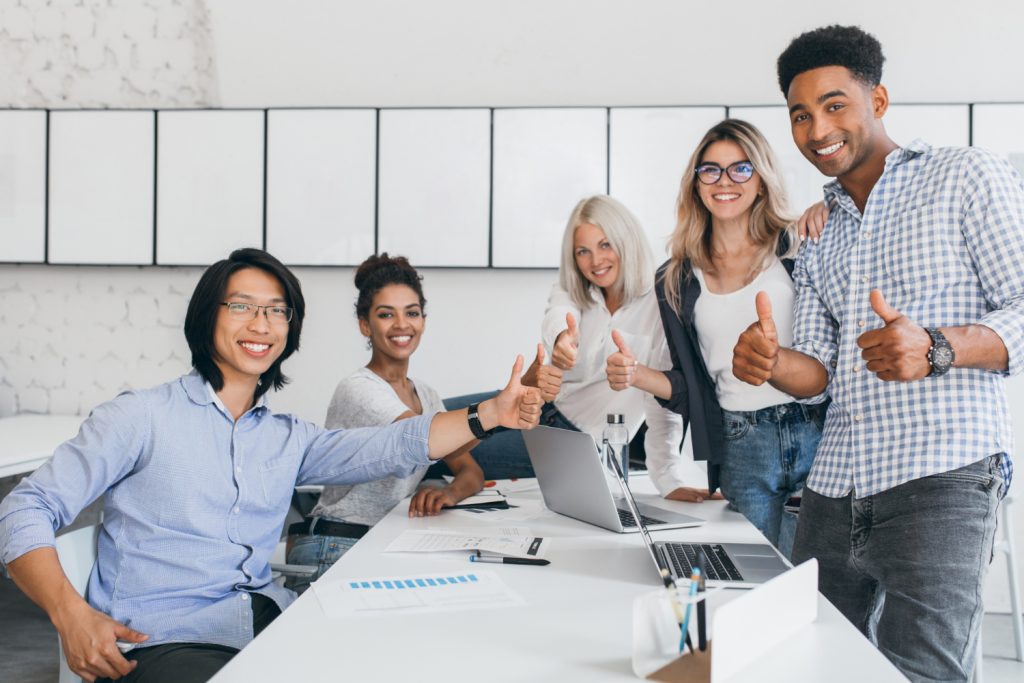 Why is Talent Management so Important?
Talent Management is an essential part of an organization's success, as it is responsible for managing and developing the best talent within the workforce. By investing in and developing their talent, organizations can ensure that their employees possess the skills necessary to succeed and compete in today's ever-evolving business environment.
Talent Management ensures that organizations are equipped with the best and most capable employees, as every organization has different goals. In order to meet these goals, it is important to have a team of highly qualified and experienced individuals who can help an organization to succeed. Through Talent Management, these employees can be identified, developed, and retained to ensure the organization is aligned with the changing business needs.
Furthermore, by nurturing the existing talent within the workforce, organizations can reduce time and money spent on recruiting and training new employees. By focusing on the development of their current talent, organizations can help develop a strong and capable workforce while also ensuring that they have access to a pool of experienced talent when needed.
Additionally, Talent Management plays a crucial role in employee motivation and engagement. By providing employees with challenging and meaningful work and opportunities for growth, Talent Management helps to keep employees satisfied and motivated to perform at their highest levels. In addition, Talent Management helps cultivate a culture of success and encourages employee collaboration, which leads to better communication between team members.
Overall, Talent Management is essential for the success of any organization. By investing in the development and growth of their talent, organizations are not only ensuring that their employees are equipped with the necessary skills to succeed and compete in today's ever-evolving business environment, but also foster a strong and capable team of employees who are more likely to be motivated and remain in the organization for the long-term.
Hirebee offers various advanced integrations, ensuring that you will be able to keep up to date with the market and find the right candidates for the job.
How Advanced Integration Can Help Improve Talent Management
A Larger Focus on Automation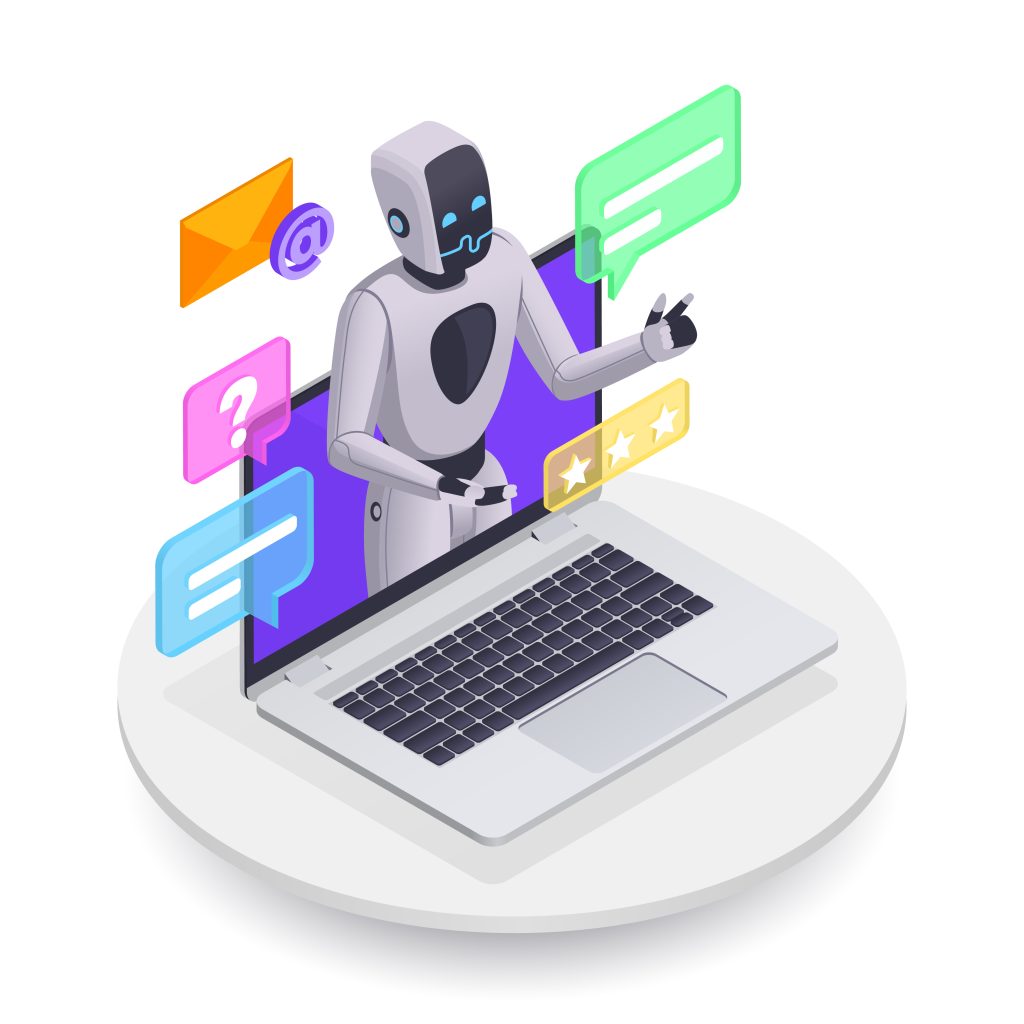 Organizations are increasingly looking for ways to improve their talent management processes. Automation is becoming a key component for this effort, as organizations look for ways to speed up the process and improve accuracy. Automation allows organizations to reduce manual labor, eliminate human error, and save time and money.
One way automation is being used in talent management is to streamline the recruitment and onboarding process. Automation can help organizations find and assess potential candidates quickly, and tailor their application to the right positions. By utilizing automated systems, organizations can find the right candidate faster and more accurately. Additionally, automation can be used to make the onboarding process easier, quicker and more efficient.
Automation can also help organizations track their talent and implement succession plans for internal growth. Automated systems enable organizations to track the progress of their employees and identify the most suitable successors. Additionally, automated systems can improve the performance of the organization's senior leadership by setting targets and tracking progress. Automation allows for greater accuracy when tracking progress and can help organizations make better succession plans to ensure growth in the organization.
In conclusion, automation has the potential to revolutionize talent management in organizations. Automated systems are providing organizations with increased speed, accuracy and efficiency when managing their talent. These systems are allowing organizations to reduce their manual labor, save money, and tailor the recruitment and onboarding process to the right candidate. Additionally, automation is allowing organizations to track their talent, improve performance and implement better succession plans.
Hybrid Workforce Solutions
A hybrid workforce solution is an innovative approach to managing talent and performance that leverages a combination of traditional and non-traditional methods. A hybrid workforce strategy combines efforts from both an internal workforce, such as full-time employees, contractors, and freelancers, while leveraging external sources such as crowdsourcing, virtual assistance, and artificial intelligence.
By utilizing a hybrid workforce strategy, employers have the ability to choose talent and employees with the right skillsets and leverage external resources to shape the most successful performance management systems. Employers can also use hybrid workforce solutions to focus their efforts on the most important and time-sensitive projects and initiatives.
Hybrid workforce solutions enable organizations to better manage both the performance and talent within the organization, allowing them to more easily build talent pipelines, better enable remote workforce collaborations, and enable individualized career paths. Additionally, hybrid workforce initiatives provide opportunities for current employees and potential candidates to develop their skills and explore new roles and responsibilities.
Hybrid workforce solutions can also benefit employers by reducing costs associated with training and onboarding, streamlining processes, and increasing organizational efficiency and performance. By utilizing hybrid workforce initiatives, organizations can identify gaps in skillsets, open up opportunities for career growth, and ensure that the best talent is being utilized and developed.
Overall, the implementation of hybrid workforce strategies enables organizations to make better decisions regarding the utilization of resources and the implementation of talent and performance management strategies. By leveraging a range of available talent, processes, and technologies, organizations can drive improved performance and employee engagement.
Connections with Different Job Boards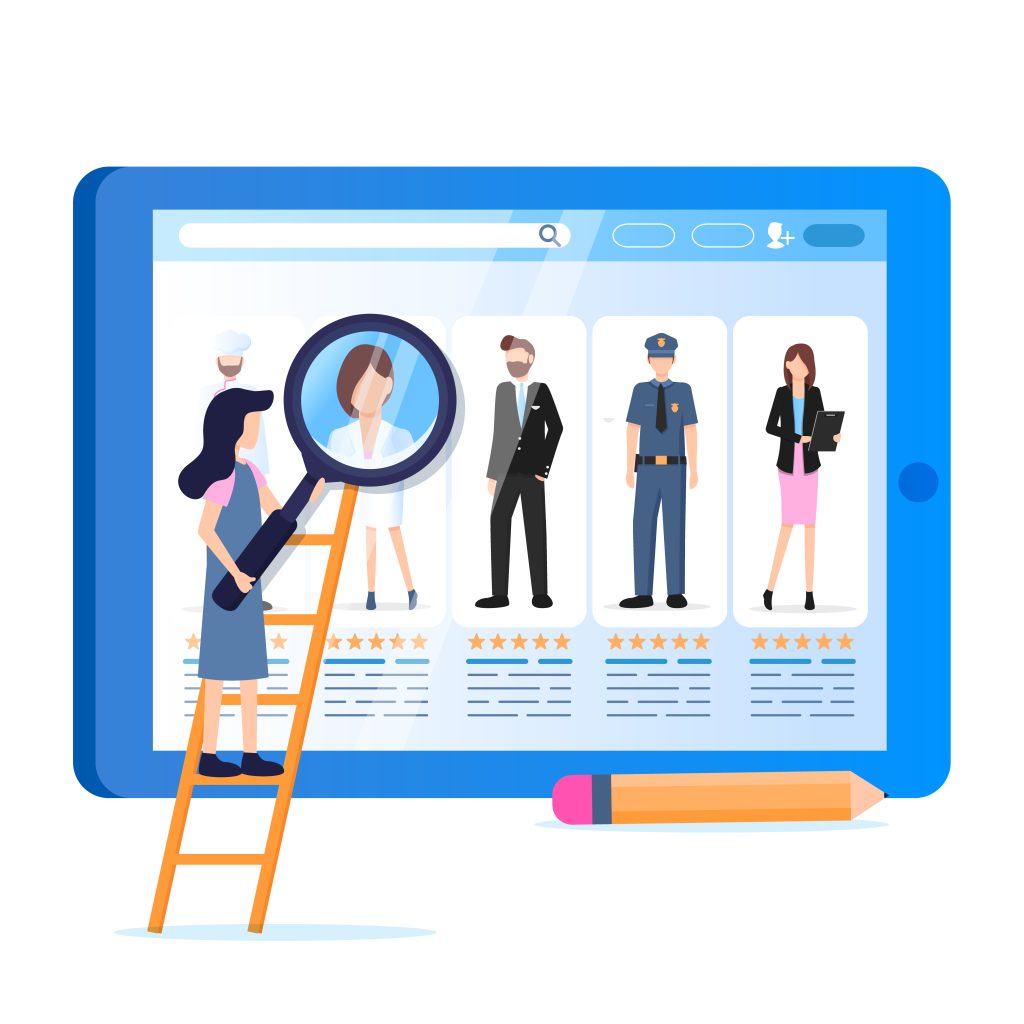 Employee development and talent management are critical components to the success of an organization. There is an endless stream of information available to help develop and improve both skill areas. One great tool to use is job boards to facilitate employee development and talent management on a larger scale.
Job boards provide a platform that enables talent acquisition professionals to browse thousands of job postings and resumes, review candidate assessment results, gain insights into the latest market trends, and create targeted recruitment campaigns to connect the right jobseekers with the right job openings. In addition, job boards can be used to create a competitive edge among employers, especially those that offer innovative and flexible hiring strategies.
Connections with job boards can help employers to improve their talent selection and management by enabling them to access job postings with greater precision and speed. Job postings are well-structured and organized, providing employers with an easier way to find the right people to fill their open positions.
With the ability to filter for geographical location, job requirements, and other essential characteristics, employers have the opportunity to easily connect with the most qualified candidates for their particular job openings. Furthermore, by loading unique job postings and candidate profiles onto job boards, employers can actively target the best and brightest talent in the job market and gain insights into the latest trends and strategies for securing top talent and fostering employee engagement.
In addition, job boards provide detailed information about current salaries and skill requirements and offer resources like interview practice tests and cover letter samples. This enables employers to groom and develop personnel by providing them with valuable resources and training opportunities. Such access to knowledge also allows employers to track and measure the performance of employees through detailed job evaluations and skill assessments. This level of insight allows interactive learning and gives employers an opportunity to develop effective talent management systems and ensure employee retention.
In conclusion, job boards are a valuable tool to facilitate employee development and talent management. By connecting employers with jobseekers and providing an interactive platform, employers are able to stay ahead of the curve in the ever-changing job market and foster professional growth in their workforce.
Integrations with Microsoft Team, Zoom, and Google Meets
Integrating Microsoft Teams, Zoom, and Google Meets with HR technology can significantly improve talent management. Through the usage of these unique platforms, HR professionals are able to connect with remote employees and increase collaboration, improving the employee experience.
The first area that can be enhanced is onboarding. By creating virtual meetings that include the entire team, employers can make the transition into their role more organized, while also helping to make remote employees feel included and valued.
In addition, videoconferencing allows employees to network with one another and build relationships with team members in different departments. This interaction can also help to encourage collaboration as employees can share ideas and insights in a more seamless and efficient manner.
Another major area that these platforms can improve is training. By creating video tutorials and training sessions that are accessible on these services, HR professionals can ensure that employees receive the most up-to-date information. This flexible approach also provides increased visibility for both managers and employees, as the content is easily accessible and can be viewed at any time.
Finally, Microsoft Teams, Zoom and Google Meets serve as a great tool for employees to continue to connect and grow as professionals. Through virtual meetings and workshops, employers can ensure that their employees have opportunities to learn from each other, stay productive and remain engaged despite the challenges of a remote working environment.
In conclusion, integrating Microsoft Teams, Zoom and Google Meets with HR technology can be a powerful tool for both employers and employees to ensure that remote employees are connected and engaged. By creating virtual onboarding, training and video tutorials, HR professionals can easily manage their talent and ensure that they set their employees up for success.
Integrations with Google Calendar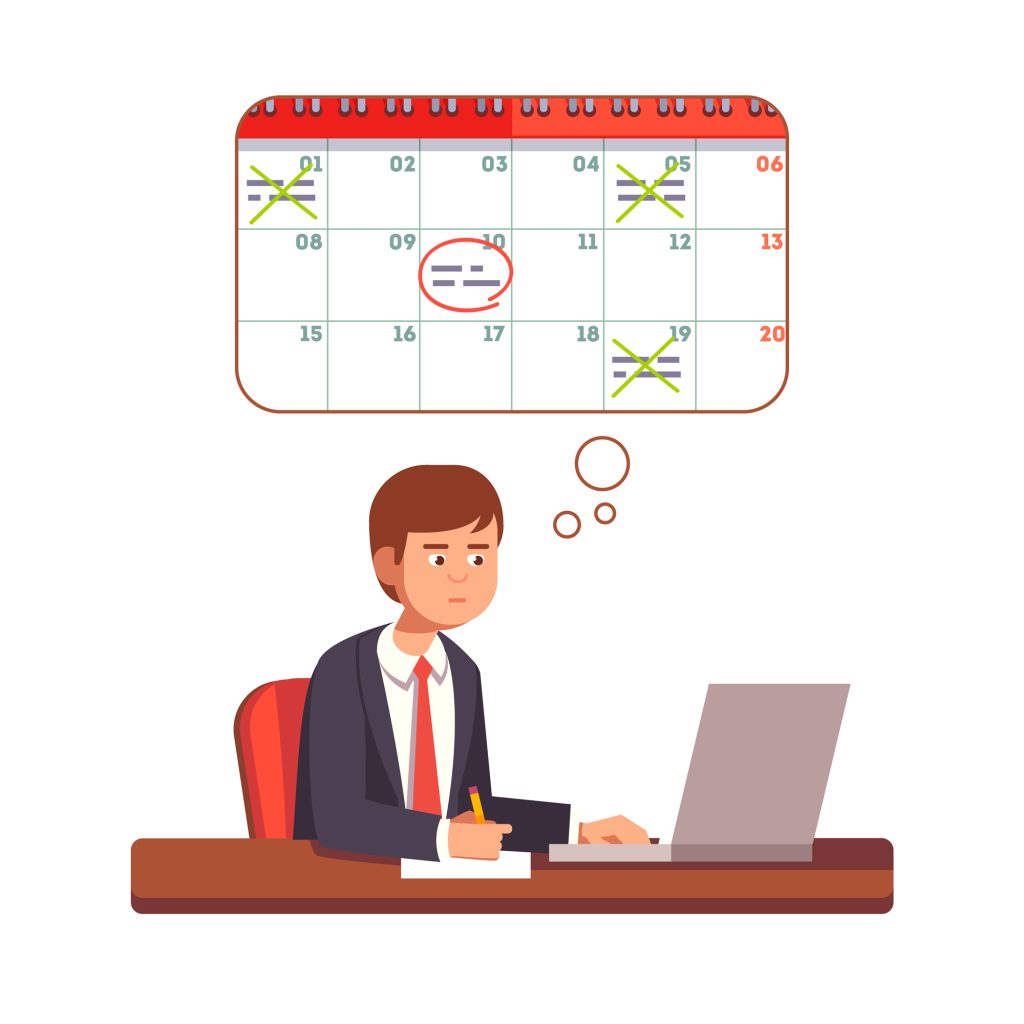 Integrating a Google calendar with HR technology to improve talent management is a viable option for any organization. Google's cloud-based computing services are unmatched in terms of scalability, accessibility, and affordability. Creating a single platform for employers to access employee information, schedule meetings, and plan and review jobs can have enormous benefits in terms of improved time and cost savings and improved productivity.
Improved visibility into employee availability is one benefit of integrating Google calendar with HR systems. For many organizations, manual tracking of employee work hours and project-related tasks can be time-consuming and inaccurate. With proper integration, these tasks can be automated, allowing for streamlined access to up-to-date information. This in turn can increase the efficiency of managing schedule requests and projects while reducing errors associated with manual tracking.
Integrating Google calendar with talent management data can also improve accuracy when tracking employee progress. Real-time updates on employee progress, performance, and achievements are extremely valuable when evaluating employee performance, career development, and other areas. This kind of data can be used more effectively in talent management if it is easily accessible via a single platform.
Finally, integrating Google calendar with HR systems can save time and money by streamlining task management. According to one study, the average cost of employee turnover is up to 212 percent of the employee's salary. In addition, firms stand to save up to 33 percent of labor costs when using a centralized system to manage talent. These kinds of savings can be realized with a properly integrated Google calendar system.
Overall, integrating Google calendar with HR technology is an excellent way for organizations to improve their talent management processes. The enhanced visibility, accuracy, and efficiency it provides are invaluable for managing employees and improving the bottom line.
Conclusion
Advanced integration has the potential to revolutionize the way talent is managed. All-in-one HR software, cloud-based platforms and integrated recruiting systems have afforded employers unprecedented access to the full spectrum of talent management functions which can help to ensure that the right personnel are correctly managed and sourced according to their skillsets.
Taking advantage of these tools requires a willingness to invest in the latest technology, but with the right partners, human resources can make better informed decisions and securely manage large talent pools. Additionally, using advanced integration to improve talent management can also save valuable time and money, resulting in an overall positive return on investment.
Hirebee also ensures that you are able to get all of the necessary candidates in a relatively short time as well, which they have been able to do with improved recruitment automation.