Advanced Talent Solutions (ATS) are essential for streamlining and optimizing the recruitment process for companies, ultimately reducing overhead costs and increasing efficiency. ATS is used to filter applicants and track applicants throughout the hiring process. ATS also automates routine HR tasks like candidacy sourcing, resume screening and tracking of recruitment KPIs. This saves companies time and labor costs through the elimination of manual entry and paperwork.
Another advantage of ATS is its ability to allow companies to reach a wide audience in a more efficient way. ATS provides employers with the ability to advertise job postings directly to potential candidates, allowing them to search for, contact, and filter qualified applicants faster than traditional methods. Additionally, some ATS offer features for managing remote staffing, which can be beneficial for companies looking to hire remote employees. This is advantageous for remote job seekers, as well, as many ATS services allow them to easily apply to multiple job postings from the same platform.
In addition to cutting recruitment costs, ATS proves to be helpful during business disruptions. For example, if your company were to face a hiring freeze or need to quickly increase a certain division, ATS can provide you with a digital platform to quickly review and select qualified applicants. ATS allows companies to remain agile and better manage their recruitment process, regardless of changes in the business landscape.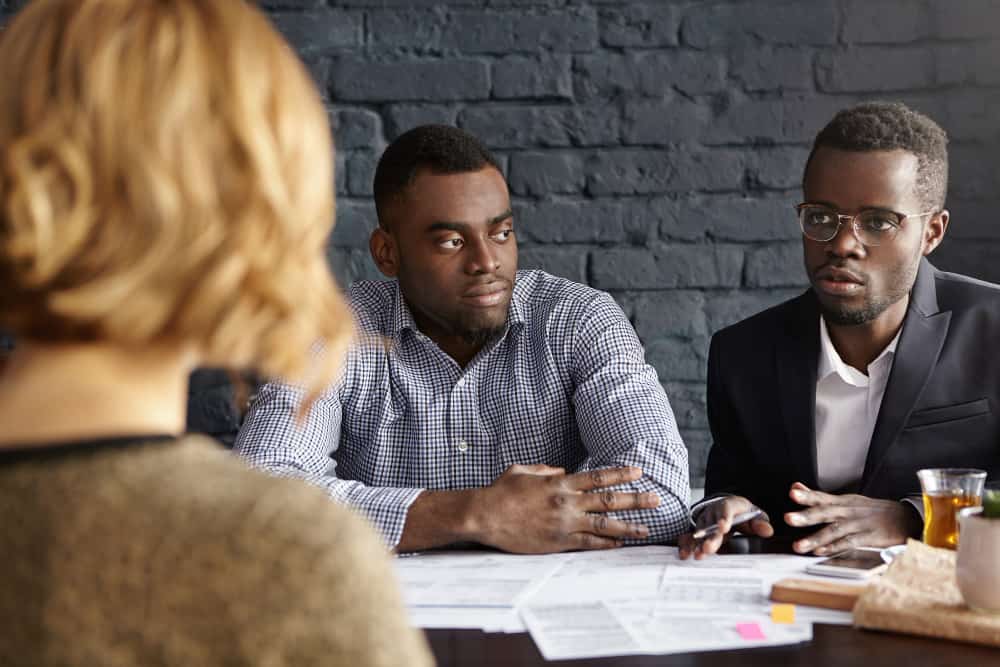 Definition of Cost per Hire
Cost per hire is a ratio used to assess the monetary impact of recruitment activities. It involves the calculation of the total costs of the recruitment process, divided by the number of hires made. Cost per hire is a measure of the financial efficiency of the recruitment process.
This metric can include multiple components such as the costs of job postings, external recruitment portals, background checks, and training. It can also include the cost of internal recruitment resources such as HR team salaries, travel expenses, and agency fees. The candidate experience should also be taken into account as an indirect cost when calculating cost per hire.
Cost per hire is an important indicator of the return on investment of the recruitment process. It helps to assess the overall cost involved in hiring a new employee and can provide insights into the efficiency of the recruitment process. It is important to note, however, that this ratio should be considered in combination with other metrics such as the time to fill and quality of hire in order to get a more complete picture of recruitment performance.
Hirebee makes sure that you are able to easily find the right talent for your specific team with recruitment automation services like candidate screening and job distribution.
How to Calculate Cost per Hire
Cost per hire is a concept used by businesses to understand the economic impact and cost associated with the hiring process. It is a metric used to measure how much it costs to hire an employee, including the amount of money and resources invested in the recruitment process.
To calculate cost per hire, start by determining the total amount of resources used to hire a new employee, from the recruitment process, to advertising, interviewing and onboarding. This can include advertising expenses, the cost of job postings, travel and interviewing expenses, recruitment agency fees, and more.
Next, total the expenses related to the hiring process. This can include money spent on recruiting, such as recruitment agency fees, as well as time spent by existing employees managing the recruitment process.
Finally, divide the total expenses by the number of new hires acquired. This number will represent the average cost per hire for the period being reviewed.
Cost per hire allows businesses to compare the cost of recruitment from one period to the next, as well as comparison to industry standards. Businesses can use this data to determine if their recruitment process is effective and cost-efficient, or if there are cost-saving measures that should be implemented. Cost per hire can also help businesses to make more informed decisions regarding their recruitment strategies over time.
The Cost Cutting Advantages of Having an ATS
Generates Key Recruitment Analytics
An Applicant Tracking System (ATS) helps streamline and optimize the recruitment process. It does this by automating many tedious processes that would otherwise need to be handled manually. Having an ATS greatly reduces the amount of time recruiters need to spend on administrative tasks and it can also be easily integrated into existing recruitment processes.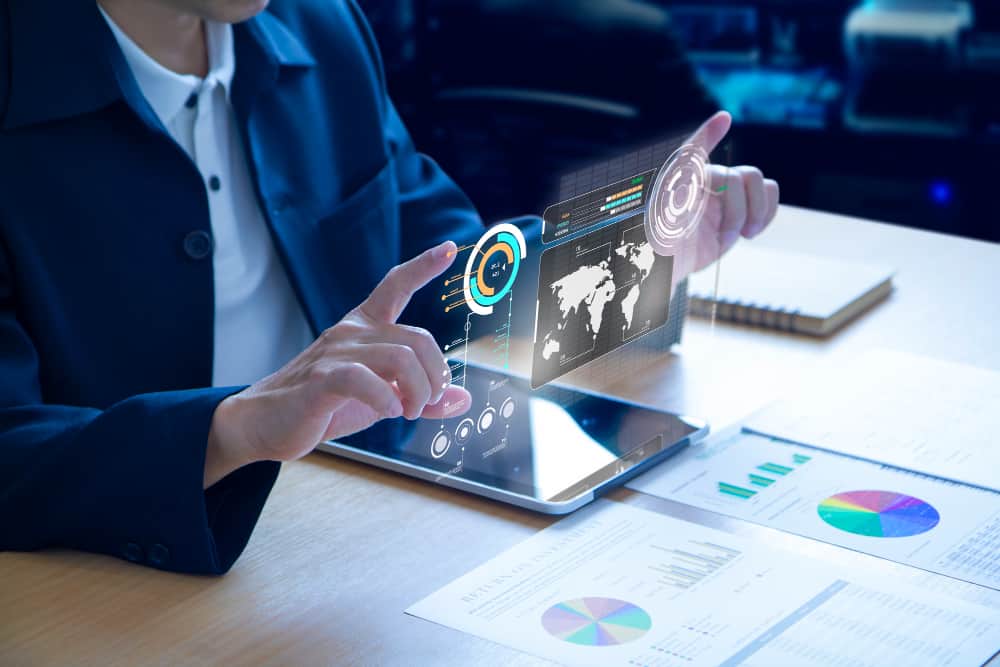 An ATS can provide many benefits to a recruitment process. For example, it can help post job openings to job boards, social media, and company career pages. This can greatly increase the number of applicants a company receives. Additionally, it can also be used to filter out applicants who do not meet pre-set criteria, meaning recruiters can quickly identify potential candidates and move them forward in the recruitment process.
Another key advantage of having an ATS is that it can provide key insights and analytics about the recruitment process. Metrics such as candidate source, time to hire, candidate experience, and cost per hire can be easily tracked and analyzed. This data can be used to optimize recruitment processes and to maximize ROI from recruitment.
Finally, an ATS makes it easier to keep applicant data secure and organized. As it stores all applicant or employee data in a secure centralized system, it is much easier to ensure data privacy and reduce the risk of a data breach. It can also be used to store the contact information of previous successful applicants in case a job needs to be filled quickly.
Increase Quality of Hire with Less Recruitment Fees
An Applicant Tracking System (ATS) is a software tool for recruiters and hiring managers that organizes and improves the entire hiring process. By streamlining the candidate search process, recruiters can more efficiently focus on highly qualified candidates, resulting in a better quality hire. This also reduces costs associated with hiring. The right applicant tracking system simplifies and speeds up the recruitment process, providing employers greater cost savings and integration with other software systems.
An ATS system automates repetitive tasks, such as posting job openings, sorting, managing and organizing candidate resumes, tracking the applicant's progress throughout the process, and sending out automated emails. Since ATS's quickly provide employers insights on the qualifications of potential hires, employers can confidently make better hiring decisions quickly. This eliminates manual sorting through hundreds of resumes that are often filled with irrelevant information, resulting in less time and resources spent sifting through volume of resumes. As a result, employers save time and money on hiring costs as there is no need for manual sorting or job postings to multiple job boards.
Centralizes Document Tracking and Candidate Management
Having an Applicant Tracking System (ATS) has a number of advantages for a business's recruitment process, particularly when it comes to centralizing document tracking and candidate management.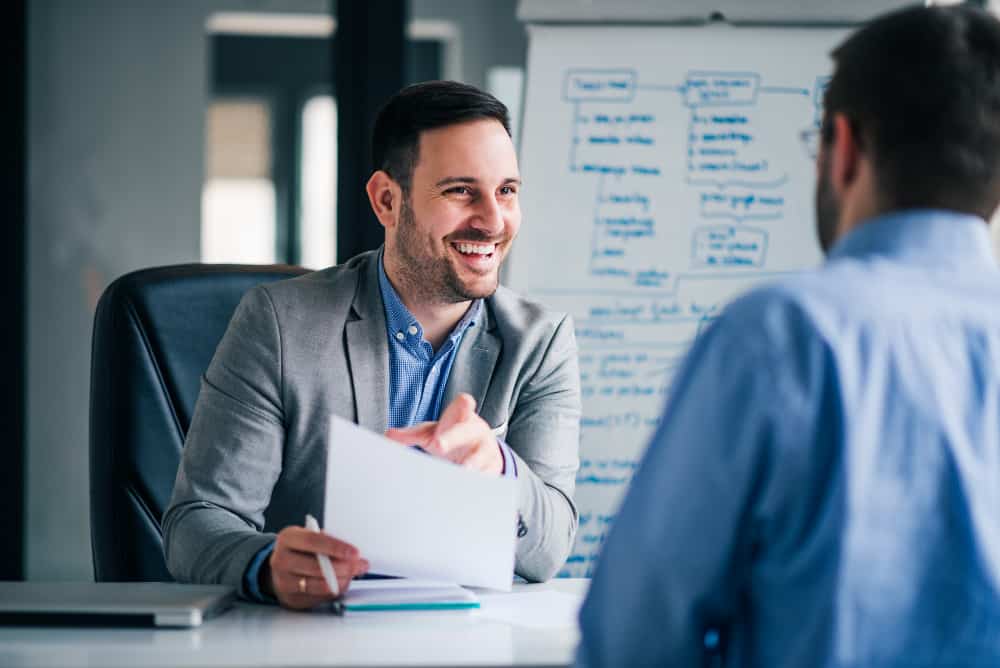 Using an ATS system, employers can easily moderate their recruitment process. Companies can post job listings, provide candidates with dedicated job applications, track applicants through the entire recruitment process, and manage their hiring activities with ease. ATS systems allow businesses to keep track of how candidates which sources they are coming from. This enables employers to better segment and prioritize applicants, identify stronger sources of talent and optimize recruitment strategies.
An ATS system offers precise document tracking functions, allowing employers to efficiently organize resumes, cover letters and any other documents provided by applicants. This enables recruiters to quickly review and compare the documents of multiple candidates, allowing them to make better decisions faster. Additionally, ATS systems provide a secure storage for recruitment documents, allowing employers to access them anytime, from any device.
Finally, with an ATS system, companies can automate a number of recruitment workflow steps, such as initiating phone screen interviews, scheduling interviews and setting up onboarding activities. This makes it easier for employers to manage a large number of applicants and ensure a smooth recruitment process that meets the needs of both their team and the company's 6s.
Helps Find the Right Candidates Through Technical Recruiting
An applicant tracking system (ATS) is software designed to help with the technical recruitment process, allowing employers to easily find and manage job applications, resumes and other data related to recruitment activities. With an ATS, employers can streamline their recruitment process, saving time and resources.
One of the main advantages of having an ATS is the ability to quickly search through resumes, making the recruitment process easier and faster. An ATS can scan through resumes and highlight keywords that relate to the job, making it easier for recruiters to find the most qualified candidates. This saves hours of manual searching for a recruiter and allows for more custom searches so recruiters can narrow down their candidate list.
Furthermore, since all resumes and applications are stored within the ATS, recruiters can track the progress of each candidate. With an ATS, recruiters can access candidate's application history, track their progress to the next hiring stage, and report on those metrics. This helps to ensure that the recruitment process is carried out effectively, efficiently, and consistently.
Allows Recruiting Teams to Communicate and Improve Hiring Rate
Having an applicant tracking system (ATS) offers a number of critical advantages for any recruiting team. ATS software can automate manual tasks and streamline the entire hiring process from job posting to hire. By automating the process, an ATS can significantly reduce recruitment costs and help the team be more productive by eliminating time spent on manual data entry and tasks.
ATS software can also improve the speed and accuracy of the recruitment process. An ATS can help to quickly identify, shortlist, and select qualified candidates and create proper job descriptions so that recruiters can easily understand each position's specific criteria. This allows the team to target potential applicants more efficiently and effectively.
An ATS can also facilitate communication among the hiring team, increasing the efficiency of the recruitment process. The ATS also enhances reporting capabilities and makes it easier to quickly access and analyze data. This data can help to identify personnel needs, forecast trends, and make future hiring decisions. Additionally, it can reduce the risk of legal issues by providing access to a central repository for safety and compliance reporting.
Finally, having an ATS makes the recruitment process more transparent and accountable. It can increase the quality of hires and improve the team's overall performance, helping to reduce recruitment costs and improve the team's hiring rate.
Automates Hiring to Reduce Recruiting Costs
An applicant tracking system (ATS) is a powerful tool for streamlining the recruiting process and helping employers save time and money. By automating many of the manual tasks associated with recruiting, an ATS helps to reduce recruitment costs, facilitate fast feedback on applicants, and improve the overall hiring experience. Some of the primary benefits of an ATS include efficient applicant screening, reduced cost of advertising, and improved recruiting speed.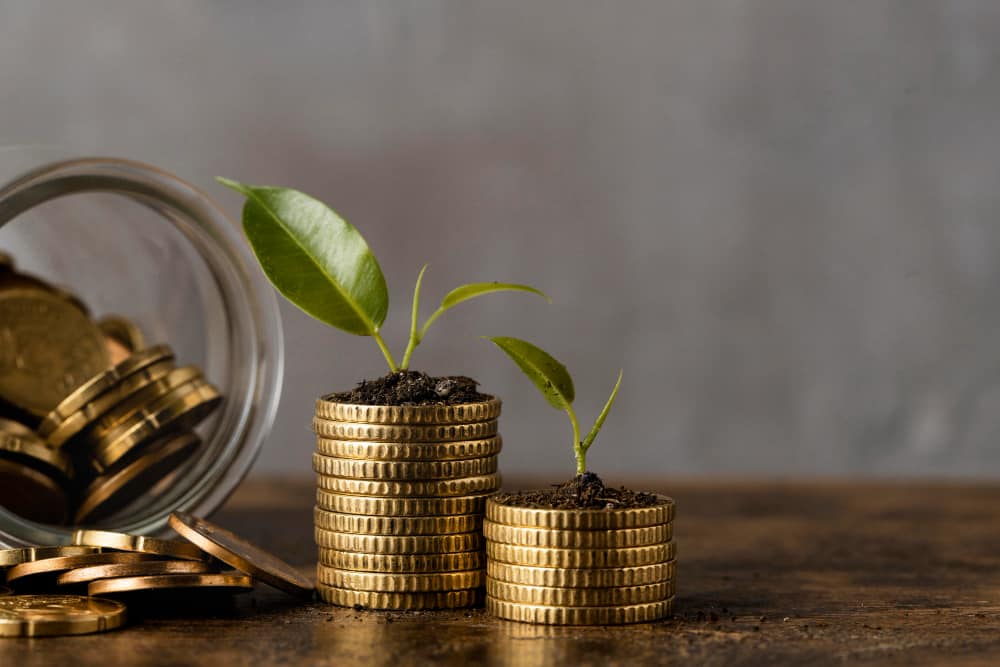 Efficient applicant screening is one of the key advantages of an ATS. It enables employers to quickly filter out unqualified candidates and focus on the most qualified. This saves time and money by eliminating the need for extensive manual interviews. An ATS also helps employers save on the cost of advertising by helping to target the most appropriate candidates. Additionally, it can help reduce recruitment time by creating a streamlined process and providing feedback to candidates more quickly.
Time is one of the biggest factors when it comes to recruiting, and ATS software helps companies recruit faster by automating many of the mundane tasks that would otherwise need to be done manually.
Streamlines Process To Save On Hiring IT Professionals
An Applicant Tracking System (ATS) can be a powerful tool for companies looking to streamline their hiring process and save on hiring IT professionals. With an ATS, companies are able to quickly sort and filter job applicants based on criteria such as keywords, experience, and qualifications. The system also allows companies to store and manage candidate information such as resumes, employment history, and references. By automating the process of sorting through incoming applications, companies are able to maximize their recruitment efficiency and save time in their hiring process. Additionally, an ATS allows hiring professionals to compare and analyze applicant data more easily and accurately, which further enhances the efficiency of the recruitment process.
Using an ATS can also help to reduce the need for additional IT support, as many ATSs are cloud-based and require minimal maintenance. By using an ATS, companies can easily keep track of their candidates, eliminating the need for manual tracking and manual transfer of data. Finally, by using an ATS, companies can optimize their hiring process with features such as automated correspondence, schedule and interview scheduling, interview feedback, and even automated job postings.
Conclusion
Overall, having an ATS (applicant tracking system) is advantageous to businesses of all different sizes. An ATS greatly simplifies the hiring process by streamlining and organizing applications, creating a more efficient screening process, allowing collaboration amongst different hiring members, reducing paperwork, and better tracking the talent pipeline.
The ATS will make sure that your organization stays competitive by finding the most suitable candidates for the job that will help you achieve the best performance for the business. An ATS will help you meet present and future staffing needs, allowing your organization to become a better competitor in the field.
Hirebee can help you find the right talent through very effective recruitment marketing as well as good analytics, allowing you to reduce hiring costs.
FAQs
How Does an ATS Save Money?
An ATS can save money by automating manual tasks, reducing recruitment costs, improving screening speed and accuracy, improving the quality of hired candidates, reducing hiring time, and providing a single platform to manage and report recruitment efforts.
How Much Time Can an ATS Save?
An ATS can save a great deal of time by automating many of the steps involved in recruiting and tracking applicants. For example, it can speed up the screening process by scoring applications and quickly reserving the best candidates for further consideration, and quickly search for keywords in resumes and match them to job postings.
Can ATS Help Build a Brand?
Yes, ATS technology can help build a brand. Automated processes reduce operational costs, freeing resources for other marketing purposes, such as website design, social media activities, content creation, and more. ATS also enables consistent customer experiences across channels, thereby increasing customer loyalty.
Can ATS Improve Candidate Tracking?
Yes. An Applicant Tracking System (ATS) can be a great tool for improving the efficiency and accuracy of tracking a large number of candidates. It streamlines the process and allows for easy access to information, communication, and tracking of interviews. This makes it easier to make searching, sorting, and interviewing more efficient.