Finding better-quality hires is an ongoing process in any business. Companies must have an organized approach to identifying the best candidates using the time and resources they have available.
The best practices for hiring involve several steps, such as developing a clear understanding of the job and detailing the job criteria, properly screening candidate resumes and conducting interviews, evaluating skillsets and gathering references, implementing a fair and thorough recruitment process, and effectively communicating with candidates throughout the process.
Utilizing efficient methods, such as applicant tracking systems, can help streamline the hiring process and make it easier to manage. Additionally, implementing pre-employment assessments and background checks can be used to objectively evaluate candidates based on their qualifications. Ultimately, the goal is to invest the effort now to gain greater rewards in the end with a workforce that is the best fit for the company's culture, needs, and vision.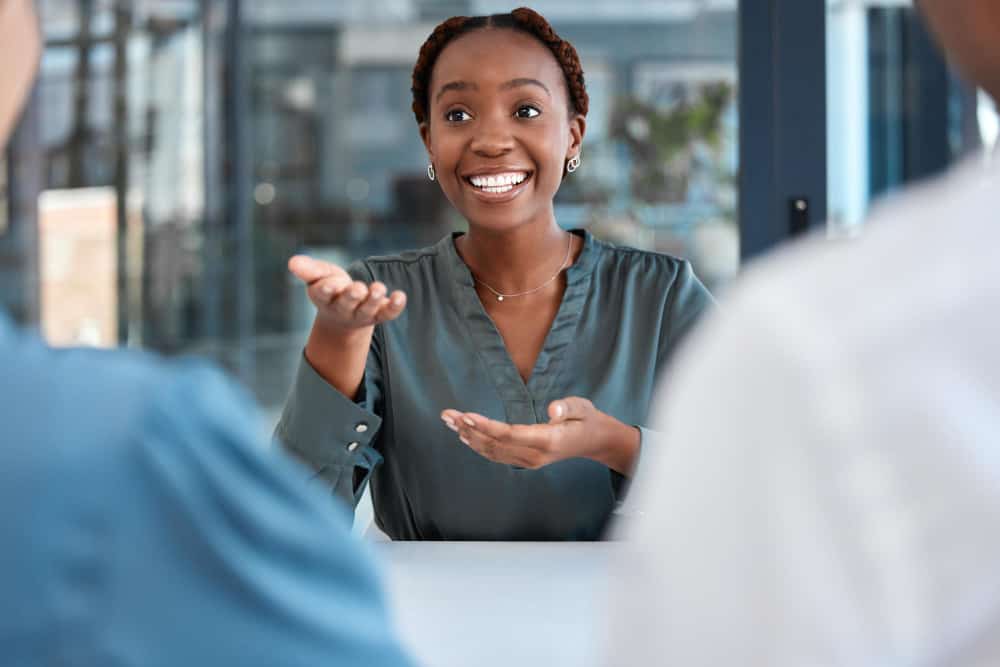 Why You Should Focus on Improving Your Recruitment Strategies
Improving your recruitment strategies can benefit your business in many ways. First, focusing on creating effective recruitment strategies can help ensure you are bringing in the best-suited candidates for each individual role. Having the right people for the job can increase productivity and minimize turnover.
Secondly, focusing on recruitment strategies can result in improved employer branding. By investing in finding the right people, you are also demonstrating your commitment to delivering the best service and offering quality jobs to potential employees. This can help you attract higher quality candidates who are more likely to be motivated and committed to the organization.
Finally, improved recruitment strategies can help you save money in the long run. Advertising positions, conducting interviews, onboarding, and training all require resources. By making sure you are bringing in the right people and that they are a good fit for your organization, you can minimize the amount of money wasted on these activities.
Overall, creating effective recruitment strategies can have a positive impact on your organization's performance, branding, and bottom line. Investing in crafting and improving recruitment strategies can help you find quality candidates and save you time and money.
Hirebee ensures that you will be able to find the right individuals for your specific team using the multitude of recruitment features that it includes such as recruitment marketing and job distribution.
Best Practices for Improved Hiring
Request Candidate Feedback
Feedback from candidates plays an important role in improving an organization's employer branding. An employer's brand is notably shaped by how candidates perceive the recruitment process, including how quickly they are contacted, how well they are informed, how transparent and straightforward the process is and how well their expectations are managed.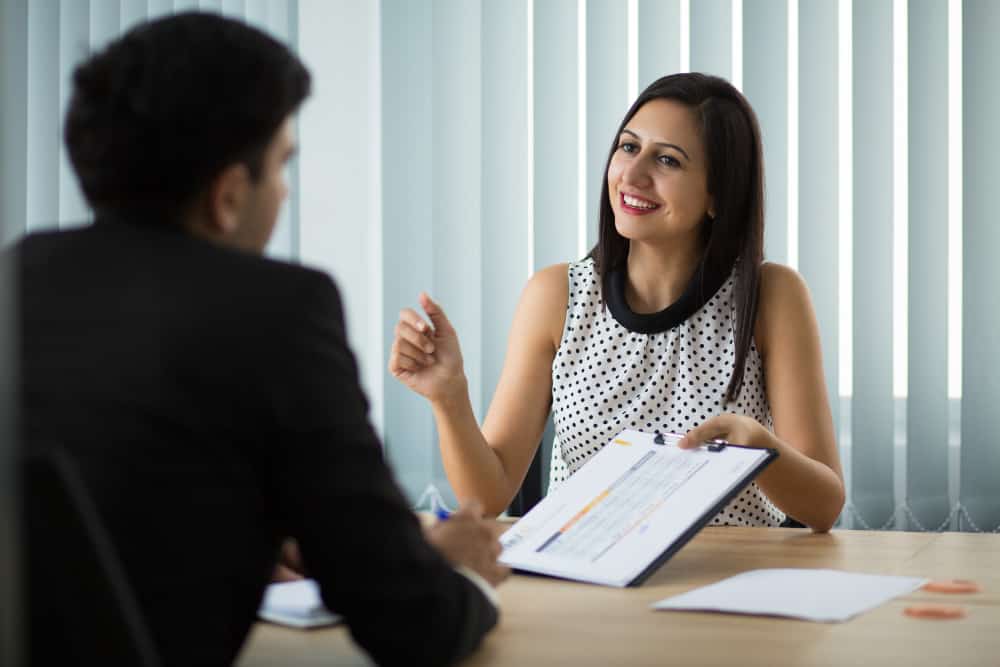 It is essential for employers to track candidate feedback at every stage of the recruitment process. Sending out surveys after the interviews is a great way to understand candidate impressions and the overall experience. Employers should also seek feedback from rejected candidates about the recruitment process and ask them to rate it overall.
The feedback collected should be used to measure the success and identify areas of improvement. This helps to ensure a good candidate experience overall and strengthen employer branding. Employers should regularly review feedback to ensure they keep candidate experience first and build on that.
Moreover, as part of their employer branding strategy, employers should highlight and share stories of successful applicants and highlight the benefits of working with them. This helps to strengthen the employer brand and attract quality candidates. Finally, employers should focus on long-term relationships with their candidates and nurture mutual advantages.
Focus On Skill Based Hiring (Candidate Sourcing)
Skill-based hiring is the process of hiring employees with the skills and knowledge needed to effectively perform a job or complete a project. This approach is gaining popularity in many industries as companies are beginning to focus less on standard recruitment processes, such as job interviews and traditional resumes, and more on the added value potential employees could bring to the organization.
The first step in skill-based hiring is to identify the essential skills, abilities, and knowledge that would be required by the successful candidate, along with any desired preferences. Once this information is established, employers can easily access potential job seekers through a variety of sources, including social networks, job boards, and AI-enabled recruitment platforms.
By using a platform such as LinkedIn, employers can identify potential job candidates with the required skills and abilities. Employers can also use AI-enabled recruitment software to scan resumes, easily identify candidates with the desired skills, and then quickly contact them via email to learn more.
Once candidates are sourced, employers can use a range of evaluation techniques, such as on-demand assessment tests, rapid interviews, and assessments, to validate their skills and verify their suitability for the position. This knowledge-based interviewing and assessment process allows employers to make well-informed decisions regarding current and future job openings.
Use Artificial Intelligence In Hiring
Artificial intelligence (AI) is beginning to be used in the hiring process, with potential employers incorporating AI technology into their selection process. The main focus of using AI in hiring is to automate long processes that are traditionally time-consuming and labor-intensive. AI technology has the ability to analyze huge amounts of data in a fraction of the time that it would take a human, and then use the data to make decisions about a potential hire.
AI in hiring can be used for job postings, scanning resumes, and conducting screenings. AI-based software can scan hundreds of resumes quickly by filtering out information that is found in the job postings and matching the qualifications of the candidates to those of the job. AI can also help to systematically scan resumes for relevant keywords and sift through the more important information quickly. AI can be used to further analyze the data and make more informed decisions about which candidates to move forward.
By incorporating AI into the hiring process, companies can reduce the biases that are often present in the recruitment process, by being more objective and accurate in their hiring decisions.
Talent Management In HR Should Focus On Improving Remote Hiring Capabilities
Talent Management in HR should focus on improving remote hiring capabilities to ensure that the organization is able to attract, acquire and develop the right talent, even when they work remotely. Remote hiring has become even more common due to the COVID-19 pandemic and the subsequent potential for global relocation and the ensuing costs.
First, HR should ensure that the hiring process is modified for remote hiring candidates, who may not have access to the same resources or infrastructure as in-person candidates. This could include remote video or telephone interviews, or using digital platforms for screening and technical assessments. HR should also look for ways to measure the remote interviewee's potential for success in the organization. Strategies could include taking a holistic approach to the evaluation; looking for candidates that have relevant prior experience and referencing success in different settings.
Second, a comprehensive onboarding plan should be established to ensure that candidates feel comfortable, knowledgeable, and integrated into the team. This includes providing a guide of expectations and introducing the candidate to their peers and other relevant stakeholders in the organization. Additionally, the onboarding can be modified to the remote candidate, providing them access to working materials and resources virtually.
Identify The Best Talent Source For Passive Candidate Sourcing
Passive candidate sourcing is a valuable technique for employers to use when seeking the best fit for a role. This method of sourcing talent involves tapping into the existing pool of potential employees without requiring them to actively search for job openings.
The best talent source for passive candidate sourcing is the employee networks of organisations or business associations. Professional networks are one of the best ways to gain access to potential candidates who have experience specific to the position. These individuals are typically already employed but may be open to taking a new position if it's presented in an attractive way.
LinkedIn is another great option when it comes to passive candidate sourcing. Using LinkedIn's advanced search capabilities, employers can quickly locate candidates with the exact skill sets and experiences they need. With over 645 million profiles, the potential of the platform is tremendous. Facebook and Instagram are other popular social media networks that employers can tap into to find passive candidates.
Finally, employers should consider approaching universities and talent schools. These institutions often have active alumni who can serve as great sources for passive candidate sourcing. With a solid talent pipeline of available candidates, employers can identify highly talented individuals who may not be actively looking for new job opportunities.
In summary, when you're looking for passive candidates, the best talent source is professional networks such as LinkedIn and employee associations, social media platforms like Facebook and Instagram, and universities and talent schools. With access to these talent sources, employers can assemble a strong pool of candidates and find the best fit for open roles.
Use An Applicant Tracking System in Hiring
An applicant tracking system (ATS) is an automated process used in the hiring process. It has become a popular tool for employers who want to streamline the recruitment process, manage multiple applications, and reduce the recruitment costs. ATSs are designed to quickly and efficiently scan resumes and other documents, then route information to the appropriate individual or department. This helps employers quickly cut out any potential mismatches, weed out unsuitable candidates, and match the most suitable applicant with the job requirements.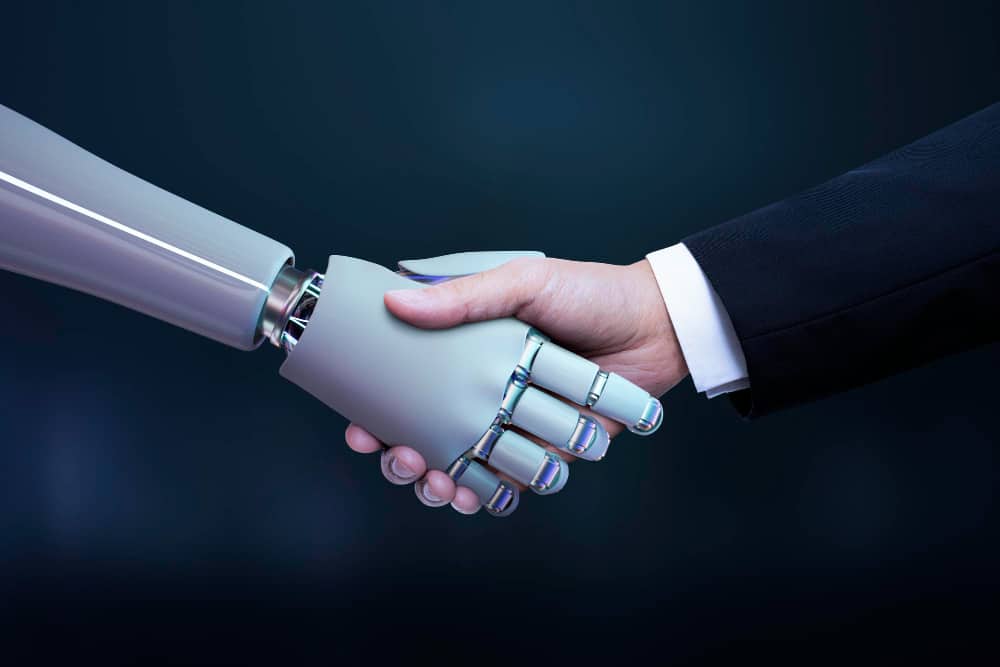 An ATS also helps employers save time and money as there is no need to manually search through hundreds of resumes, organize them into folders and categories, or contact potential employees and review their applications. An ATS can collect, sort and organize the information automatically; it can also build and store an applicant's profile and automatically match them with active and upcoming job openings.
Benefits of using an ATS for recruiting include cutting out manual labor, ensuring accuracy, and creating a more consistent recruiting experience. An ATS can also integrate with other systems, allowing applicants to submit resumes electronically; use artificial intelligence (AI) to scan, assess, and select resumes for human review; and provide a secure platform for sharing and discussing applications. Furthermore, an ATS can store historical data and is useful for reporting and tracking recruiting activities.
Improve Employee Referrals With An Optimized Career Page
An optimized career page can create a more powerful employee referral engine and help employees refer the best candidates to their employer. A carefully thought-out, SEO-optimized career page should include relevant content such as job postings, descriptions, and a list of current job openings and encourage employees to apply. On the page, employers should include information about the company's culture, mission and values, current initiatives and recent successes. Features like employee testimonials, referral bonuses and links to social media profiles can also encourage employees to participate in employee referral programs. In addition, an optimized career page should also leverage visuals to effectively communicate the company's brand and capture the attention of potential candidates. Incorporating visuals like infographics, short videos and high-resolution images, can help attract potential employees and keep them updated on the business's latest developments. A well-thought-out career page bolstered by relevant, descriptive content and appealing visuals can help employers cultivate high-quality referrals and guide them to the best hires.
Conclusion
Hiring the right team of employees starts with having an organized and well thought out plan. Utilize resources like job boards, employee referrals, and recruiting tools to source qualified candidates. Assign clear roles and responsibilities for each job, as well as critical performance expectations. Follow up with interviews, background checks, and reference checks to thoroughly screen applicants. Finally, take the time to train and onboard your new hire to ensure success in their new role. By following these best practices, employers can secure the right people to propel their business forward.
Hirebee can help you bring in even better candidates with the help of better candidate sourcing and candidate screening tools, which are even complemented by the recruiting and analytics tools as well.
FAQs
What Is The Best Way To Attract Future Employees?
Offer competitive salaries and benefits, create fun yet professional work environments, emphasize commitment to learning, focus on building relationships through transparent and effective recruitment processes, and showcase your company's values and mission.
What Factors Attract Applicants To A Company?
Competitive pay and benefits
Career opportunities and growth
Flexible work hours and locations
Prestige
Supportive management
Good work/life balance
Positive workplace culture
Interesting, challenging work
Friendly colleagues
Successful track record.
How To Develop A Good Recruiting Strategy?
A successful recruitment strategy includes identifying the skills, salary, and other requirements necessary for the position, developing an efficient recruitment process, promoting job openings, assessing candidates objectively, and making sure the recruitment process is efficient and cost-effective.
What Is Strategic Hiring?
Strategic hiring is the process of utilizing data, metrics, and other research-driven methods to strategically select the best candidates for a particular job. It aims to ensure that the most qualified and suitable applicants are chosen.
What Is The Best Way To Stay In Touch With Recruting Trends?
Be sure to follow industry publications, participate in online forums, network with recruiters and employers, attend recruiting and industry events, and get familiar with the hiring preferences of your target employers.