The digital age has revolutionized the hiring process, offering both Talents and employers new tools and processes to effectively manage the entire hiring process. An effective hiring process ensures that the right candidates are identified, interviewed and hired.
Strategies for successful hiring in the digital age include leveraging recruiters to source passive talent, conducting virtual interviews to reduce time and cost, and utilizing automated tools to quickly identify the best-fit candidates. Recruiters are able to source qualified talent quickly in less time than traditional recruiting methods.
This can reduce the time to hire and ensure that qualified candidates are identified quickly. Virtual interviews allow companies to conduct interviews with both local and remote job seekers, reducing the time and cost associated with interviews.
Automated tools, such as candidate assessment software, can help employers quickly evaluate potential candidates and their skills quickly and accurately. By understanding how to leverage these strategies for successful hiring in the digital age, employers can ensure that the right candidate is found for their open positions.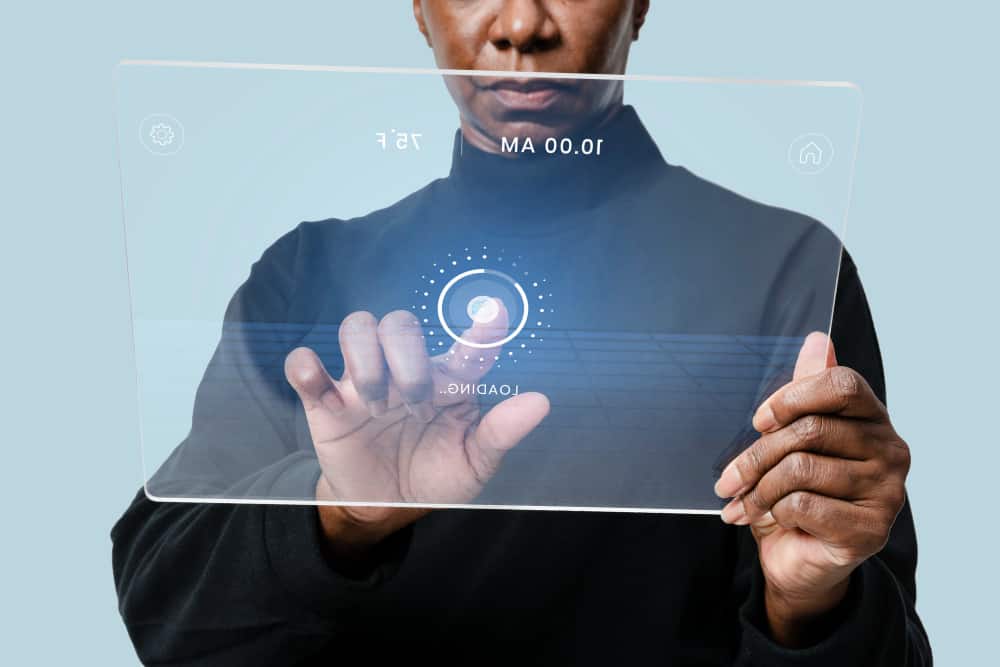 Why You Need To Upgrade Your Recruitment Tools
In today's ever-changing digital landscape, your recruitment process must have the same grit and cutting-edge technology that drives fast and efficient recruitment experiences. There is no better way to increase your efficiency, accuracy, and outreach than by investing in the latest recruitment tools.
Upgrading your recruitment tools will provide a more efficient recruitment process, allowing you to nurture more quality candidates while cutting down on wasted time and effort spent on manual processes. The advancements in recruitment technology, such as applicant tracking systems, allow employers to quickly source quality applicants, hone hiring decisions, and identify quality employees more effectively than ever before. In addition, recruitment automation tools foster clear communication between both potential employers and candidates.
The advantages of having modern recruitment technology are hard to ignore. Investing in updated recruitment tools will put you a step ahead of the competition, allowing employers to reach a larger, more qualified candidate pool, inform candidates more effectively, and hire talent faster than ever before. Ultimately, the goal is to make sure the recruitment process is streamlined and compelling, while ensuring employers are up-to-date with the latest trends in recruitment technology.
Hirebee ensures that candidates will be able to find your business and send their applications using better candidate screening measures and candidate sourcing features.
Best Tech Recruiting Tools You Should Use
LinkedIn for Technical Recruiting
LinkedIn has become a go-to platform for technical recruiting. By allowing job seekers to showcase their skills and provide recruiters with detailed accounts of work accomplishments, it's become one of the most useful recruitment tools available.Since the platform is specifically designed for business-related content, recruiters can easily find potential job candidates through advanced searches. Also, recruiters can target specific groups with job opportunities, making it easier to target individuals with particular skill sets.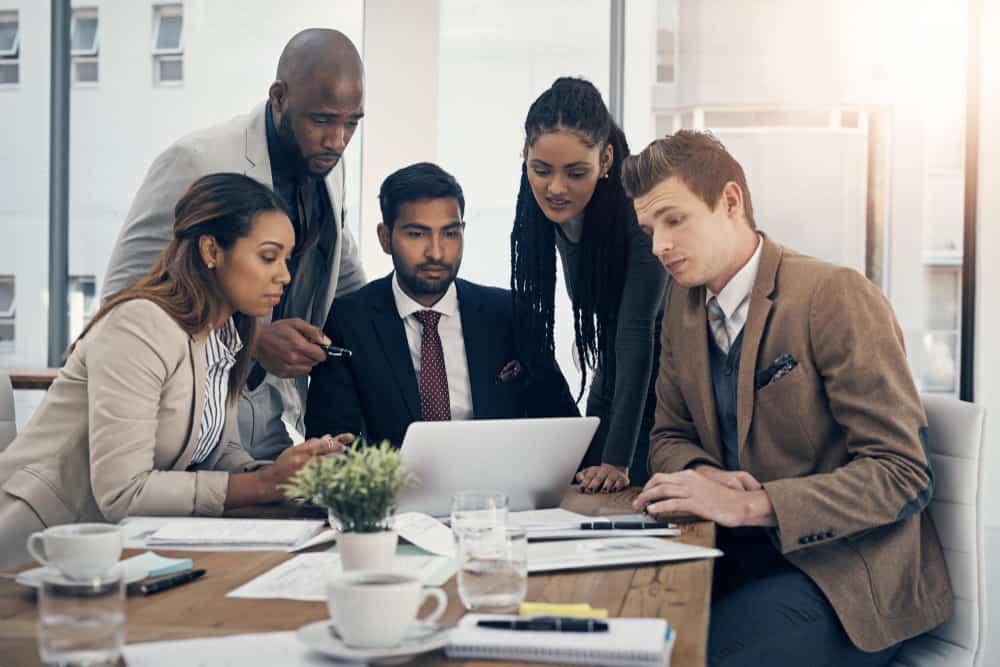 Moreover, recruiters can find more candidates through the use of LinkedIn recruiter tools. These tools enable recruiters to find qualified technical talent in specific industries and tech-specific groups. For example, recruiters can members of a programming group to find coders who have the exact technical skills that their companies need.
Lastly, LinkedIn's platform for direct messaging also makes it easier for recruiters to reach out to potential candidates and to make direct offers. With its comprehensive features, LinkedIn has become a go-to for technical recruiting. It allows recruiters to find highly qualified candidates quickly and efficiently. It also gives job seekers the opportunity to showcase their skills and make their profiles more appealing. With its all-in-one platform, LinkedIn has become an invaluable tool for technical recruitment.
Zoho Recruit for Better Recruitment CRM
Zoho Recruit is an intelligent recruitment CRM offered by Zoho that simplifies and streamlines the entire recruitment process. It acts as a single dashboard that helps recruiters in finding and acquiring the right talent. It can very easily be integrated with leading job boards, providing top-notch speed in recruitment by giving recruiters access to millions of potential candidates.
Zoho Recruit provides comprehensive and customizable recruiting tools like proactively tracking resume databases, reporting, job postings, scheduling, talent listings and more. Its suite of recruitment services includes efficient applicant tracking, Talent Acquisition, outreach & Engagement, performance appraisals, and employee onboarding. It comes with a centralized dashboard, where recruiters can easily manage, track and monitor their recruitment tasks, making every step of the process smarter & faster.
In addition to these features, Zoho Recruit integrates with several 3rd party applications such as Google Workspace and Microsoft Office 365, helping recruiters to stay organized by consolidating all the data in one place. It also features AI-driven applicant tracking & automated resume parsing, helping recruiters make the best decisions possible. It is also available as mobile application, enabling recruiters to access job postings, candidates and schedules anytime, anywhere!
ZipRecruiter as Great Candidate Relationship Management Tools
ZipRecruiter is an excellent candidate relationship management tool for any organization. It is a powerful platform that allows businesses to manage their relationships with candidates and other key stakeholders such as customers and partners. By offering a one-stop shop to source, screen, and communicate with candidates throughout their recruitment journey, ZipRecruiter helps businesses create a better candidate experience with fewer resources. Through its intuitive and user-friendly interface, streamlining recruiting cycles, collecting feedback from candidates, and automating communication with them, ZipRecruiter has been a game changer for recruiter's workflow and satisfaction. By providing a comprehensive system for tracking, sorting and assigning jobs, ZipRecruiter offers an effective way for companies to keep track of their qualified talent pipelines. In addition, ZipRecruiter's powerful search capabilities and customizable job matching filters provide for a more personalized candidate outreach. With the ability to store contact information and profile-specifics for each potential candidate, ZipRecruiter gives recruiters a convenient way to contact, nurture, and manage their relationships with them. Best of all, with options to send mass emails or automated notifications, companies can ensure they are up-to-date on the latest opportunities and keeping their candidates engaged throughout the recruitment process. Thus, ZipRecruiter is a great candidate management tool to help recruiters and hiring managers create meaningful, long-term relationships throughout the hiring process.
PCRecruiter For Better Candidate Screening
PCRecruiter is a powerful and easy-to-use software platform designed to streamline the candidate screening process. With PCRecruiter, recruiters can quickly identify, assess, track, and/or interview potential candidates with minimal effort. Utilizing features such as fast resume searching, automated outreach scheduling, candidate scoring tools, and even a custom job board, this recruiting software makes it easy to connect employers with the best possible candidates for their open positions.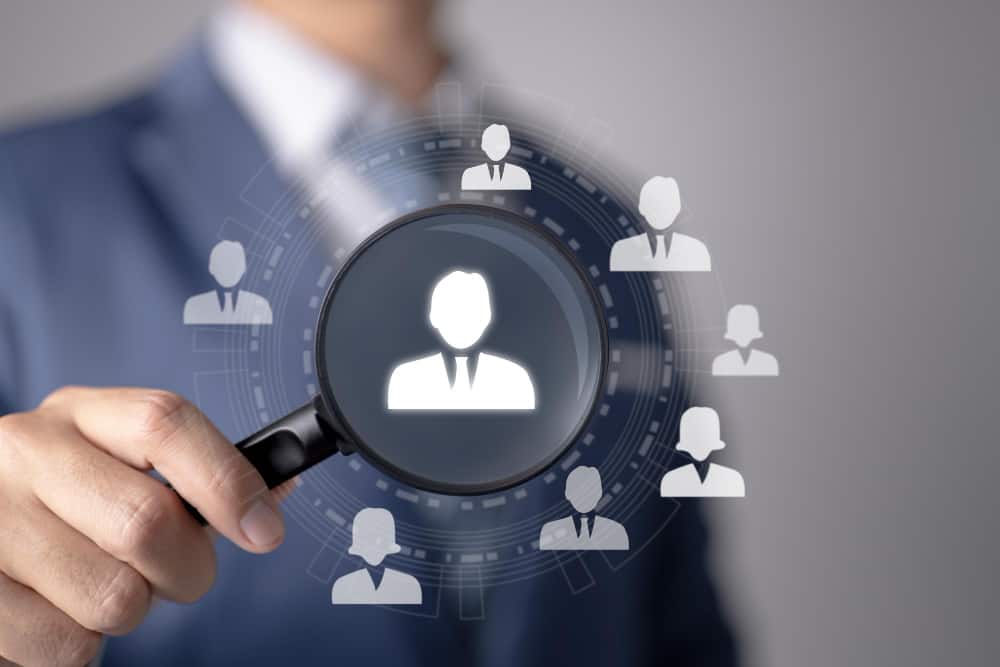 Additionally, in-depth reporting and capacity for direct communication with potential hires allows recruiters to quickly and efficiently vet, message, and connect with quality candidates. Furthermore, companies can integrate PCRecruiter with existing systems for end-to-end automation of the screening process, ensuring time and cost efficiency. All in all, PCRecruiter provides a comprehensive and efficient solution for recruiters looking to maximize their time while they effectively identify and screen top talent.
Hiring Thing To Simplify Hiring Stages
Hiring a new employee can be a long, cumbersome process. Companies often face challenges in finding qualified candidates, attracting them to their organization, evaluating them, and ultimately making an offer and onboarding the right individual. Fortunately, there are various tools and resources that can be used to simplify the hiring stages.
One of the most common and effective tools is Applicant Tracking Systems (ATS). ATS are powerful software tools that are used to streamline the hiring stages. They make the task of sorting through countless resumes and applications easier by helping recruiters quickly identify qualified candidates and providing them with an organized look at their past work history and qualifications. Moreover, some ATS have features such as automated email alerts to keep recruiters informed of updates in job listings and schedule interviews with remote teams.
Another helpful hiring stage resource are sourcing tools that can be used to find potential candidates beyond job boards. Tools such as social media sites, such as LinkedIn, can be used to target potential candidates for specific positions by using keywords or job titles. Searching for qualified candidates through social media sites helps ensure recruiters have access to candidates from a wide range of backgrounds.
Other technologies to consider include virtual interviewing platforms, which help recruiters save time and money by finding and assessing dozens of candidates remotely. And finally, cloud-based onboarding systems help standardize and streamline the onboarding process, which can help new hires find the resources they need to quickly become productive.
In conclusion, utilizing technology tools and resources can help make the hiring stages quicker and easier for recruiters, while also providing a much smoother experience to prospective candidates.
JazzHR for Better HR Reporting and Analytics
JazzHR is a powerful cloud-based applicant tracking system designed to streamline the recruitment process. With JazzHR, companies can quickly and easily track job applicants, store resumes and resumes, interview candidates and review hiring results. The platform also provides detailed reporting and analytics to help HR managers understand their recruitment performance.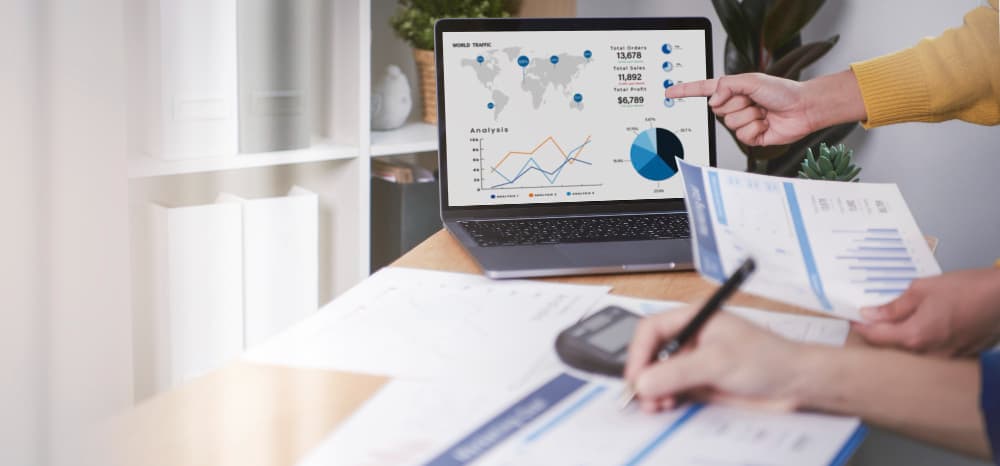 Data can be easily segmented, sorted, and filtered so that recruiters can quickly identify areas of improvement. Reports and dashboards are also customizable to help companies understand their recruitment workflow and make fast, informed decisions. JazzHR also integrates with popular third-party tools like Google Suite and Slack, streamlining the whole recruitment process. Overall, JazzHR makes it easy for companies to maximize their recruitment efforts and grow their workforce.
Conclusion
Hiring in the digital age requires a comprehensive approach that takes into account the changing dynamics of the current job market. Employers must commit to using hiring best practices and developing a brand strategy that will attract top talent. Employers must leverage technology to streamline the hiring process and communicate effectively with potential candidates. Moreover, organizations should strive to create an engaging, positive candidate experience in order to differentiate themselves from their competitors. With the right combination of these strategies and approaches, employers will be well positioned to be successful in their efforts to hire the best and most talented candidates in the digital age.
HireBee makes sure that you will be able to find the right candidates using effective recruitment marketing, and candidate screening features.
FAQs
What Is The Most Common Recruitment Tool Online?
The most common recruitment tool online is job postings on websites like Indeed, Monster, and Glassdoor. These job postings enable job seekers to find and apply to a variety of job openings. Employers can also post job openings on their own websites and "push" them out to relevant networks. Social networking websites like LinkedIn and Facebook can also be used to get the word out about job openings.
What Is The Best Recruitment Strategy For HR?
The best recruitment strategy for HR is to increase employee engagement and create a positive hiring experience by building effective recruitment and interviewing teams, utilizing social media, holding career fairs, and leveraging employee referrals.
How Can I Make Recruitment Faster?
Recruit faster by streamlining job postings and applications, using recruiting software, networking, and utilizing social media. Speed up background checks and automate communication with applicants. Actively seek referrals from existing employees and leveraging job placement services.
What Recruitment Method Is The Most Effective?
It depends on your specific recruitment needs, as different methods may be more effective for different scenarios. However, job boards and social media networks can be among the best methods for finding talented candidates to fill a position quickly.
What Is Recruitment Sampling Method?
Recruitment sampling is a research method used to identify and include study participants. It involves recruiting participants from a representative sample using pre-defined criteria. This allows researchers to draw generalizable conclusions from the recruited sample. The goal of recruitment sampling is to accurately reflect the population from which the research participants were drawn.