Standard recruitment practices have long been the cornerstone of talent acquisition, relying heavily on traditional methods like newspaper ads, resumes, and face-to-face interviews. In contrast, modern recruitment embraces technological advancements and shifts in candidate expectations. To make the switch, start by leveraging online platforms, social media, and applicant tracking systems to widen your talent pool and streamline the hiring process.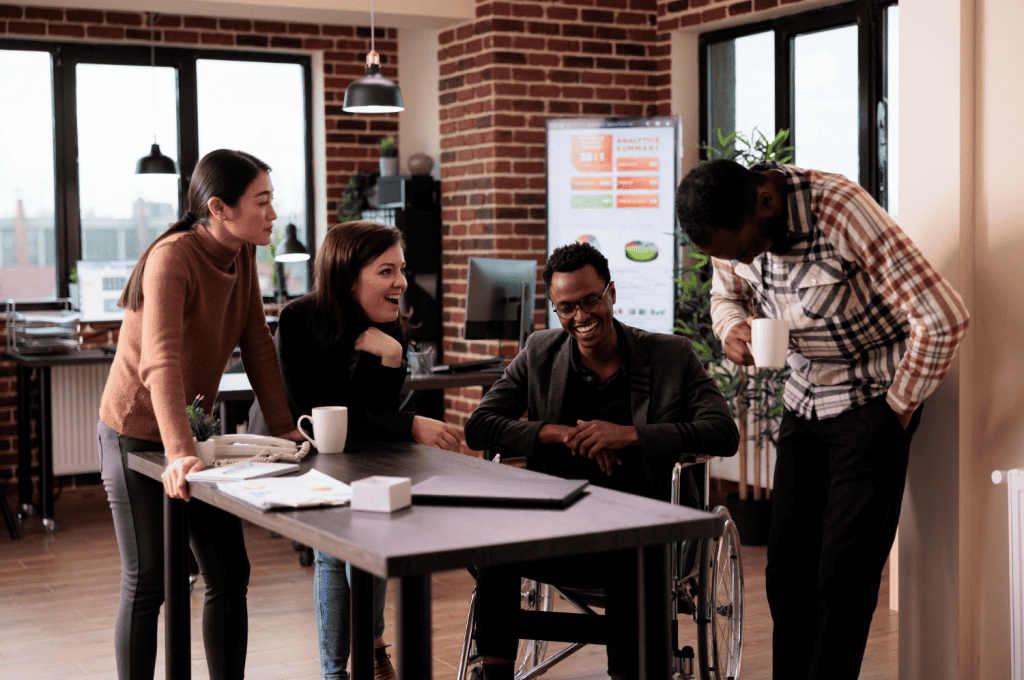 Prioritize candidate experience by offering personalized interactions and efficient communication through email, chatbots, and video interviews. Data-driven decision-making is key in the modern approach, utilizing analytics to assess recruitment strategies and predict future hiring needs. Collaborate with cross-functional teams and consider diversity and inclusion to meet evolving workplace demands. Embracing modern recruitment is not just an upgrade in tools, but a fundamental shift in mindset and strategy, ensuring your organization attracts and retains top talent in today's dynamic job market.
Hirebee can help employers find the right talent for their specific job openings through effective candidate job distribution and recruitment marketing methods.
Why modernize your recruitment
Modernizing your recruitment process is crucial in today's fast-paced business environment. Traditional recruitment methods are no longer sufficient to attract and retain top talent. To stay competitive and hire the best candidates, organizations must embrace innovative strategies and technologies.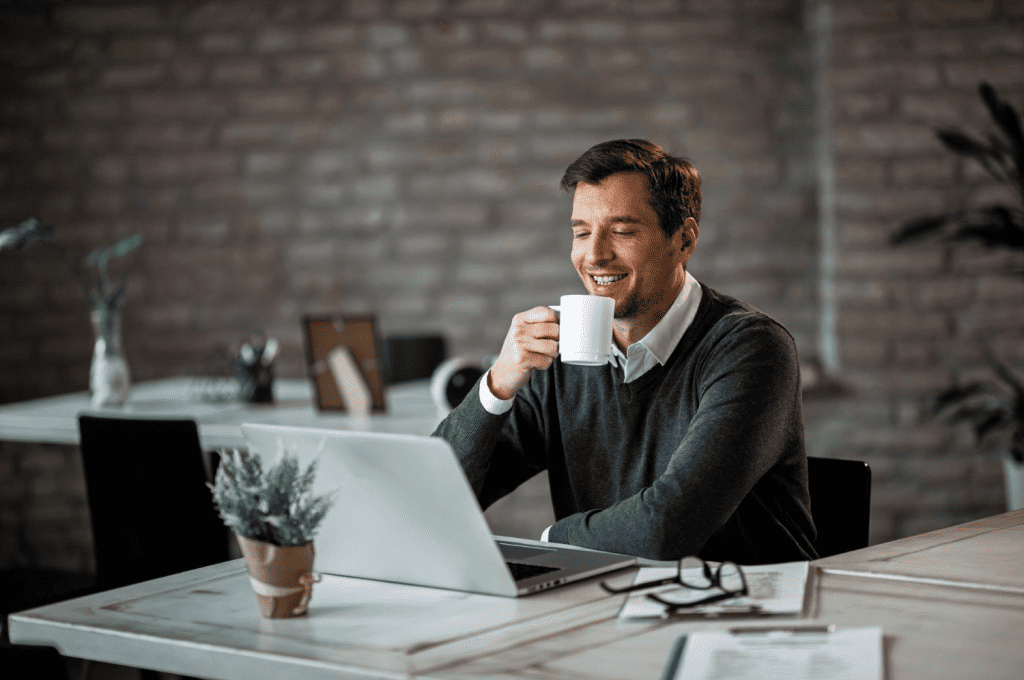 Here are several compelling reasons why you should modernize your recruitment:
Competitive Advantage: In a tight job market, companies need every advantage to attract qualified candidates. Modernizing your recruitment process can give you a competitive edge by reaching a wider pool of talent and enabling faster hiring.
Efficiency and Speed: Traditional recruitment methods often involve time-consuming paperwork and manual processes. Modernizing allows for automation, streamlining tasks like candidate screening and interview scheduling, which can significantly reduce time-to-hire.
Enhanced Candidate Experience: Candidates today expect a seamless and personalized experience throughout the recruitment journey. Modern tools and technologies enable better communication, feedback, and engagement, leading to a positive impression of your company.
Data-Driven Decision-Making: Modern recruitment systems collect and analyze data to provide insights into your hiring process. This helps you identify bottlenecks, optimize recruitment strategies, and make informed decisions to improve the overall quality of hires.
Diversity and Inclusion: Modern tools can help remove biases from the recruitment process. With AI-driven solutions, you can focus on skills, experience, and potential, promoting diversity and inclusion in your workforce.
Global Talent Pool: Modernization enables you to tap into a global talent pool. Remote work and virtual interviews make it easier to hire the best talent, regardless of their location.
Cost Savings: While the initial investment in modernizing your recruitment process may seem significant, it can lead to substantial cost savings in the long run. Reduced administrative overhead, quicker hiring, and improved retention rates can all contribute to cost-effectiveness.
Scalability: As your organization grows, so does the volume of recruitment tasks. Modernizing your recruitment process allows for scalability, making it easier to handle larger numbers of job applicants and positions.
Improved Employer Brand: A modern, efficient, and candidate-centric recruitment process enhances your employer brand. Positive experiences can lead to word-of-mouth recommendations and increased interest from top talent.
Adaptation to Changing Work Environments: The way people work is evolving rapidly. Remote and flexible work arrangements are becoming the norm. Modernizing recruitment ensures that you can adapt to these changes and find candidates who can thrive in these environments.
In conclusion, modernizing your recruitment process is essential for staying competitive, attracting top talent, and maintaining an efficient and effective hiring process. Embracing technology and innovative practices not only streamlines your operations but also enhances your organization's overall performance and reputation in the job market. To secure the best talent for your organization's success, it's time to invest in modernizing your recruitment efforts.
Advantages of transitioning from standard to modern recruitment
Recruitment is the lifeblood of any organization, and the way it is conducted has evolved significantly over the years. Traditional or standard recruitment methods, which often rely on manual processes and limited technology, are gradually being replaced by modern recruitment practices that leverage advanced tools and strategies. This transition offers several advantages for both employers and candidates.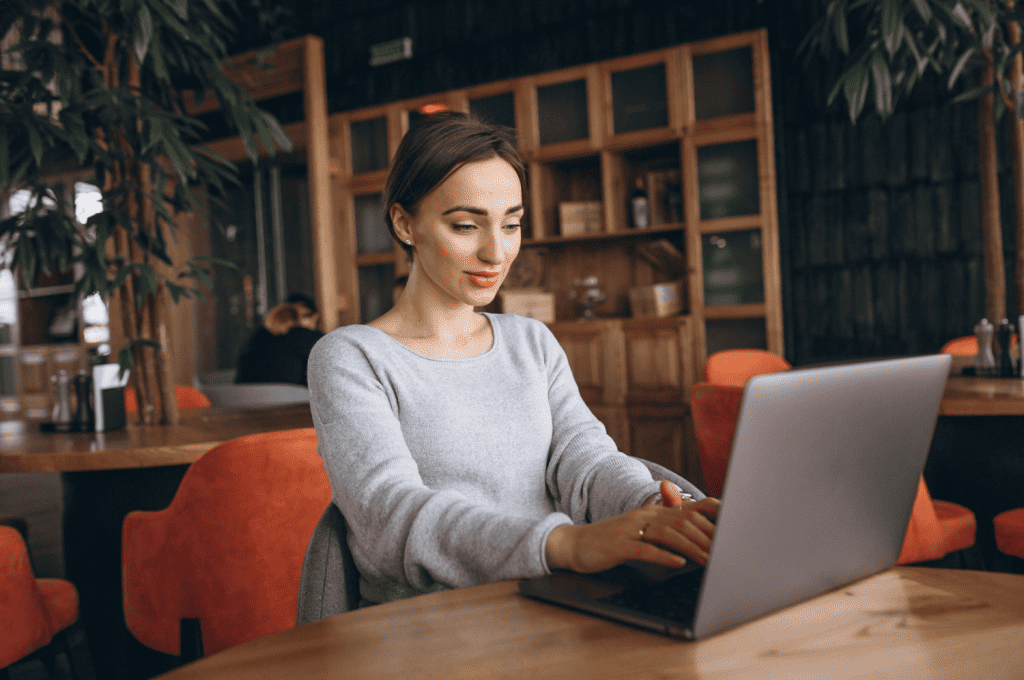 Enhanced Efficiency: Modern recruitment methods streamline the hiring process. Automated applicant tracking systems (ATS) can quickly sift through large volumes of resumes, identifying top candidates based on predefined criteria. This efficiency saves time and resources compared to the time-consuming manual review of resumes and applications in traditional recruitment.
Wider Talent Pool: Modern recruitment techniques, such as online job postings and social media outreach, enable employers to cast a wider net and reach a more diverse talent pool. This increased reach can lead to a more diverse and inclusive workforce, which can bring fresh perspectives and ideas to the organization.
Data-Driven Decision Making: Modern recruitment relies on data analytics and reporting tools to measure the effectiveness of different recruitment channels, sources, and strategies. This data-driven approach allows organizations to make informed decisions, optimize their recruitment efforts, and adjust their tactics as needed to attract the right candidates.
Improved Candidate Experience: Candidate experience is crucial in attracting and retaining top talent. Modern recruitment methods often provide a seamless and user-friendly application process, which enhances the overall candidate experience. Timely communication, online assessments, and video interviews also contribute to a positive impression of the organization.
Cost Savings: While modern recruitment methods may require an initial investment in technology and training, they can ultimately lead to significant cost savings. Reducing the need for manual administrative tasks, paper-based processes, and physical advertising can result in a more cost-effective recruitment process.
Faster Time-to-Hire: With the automation of various stages of recruitment, such as resume screening and interview scheduling, organizations can significantly reduce the time it takes to fill open positions. This is especially critical in competitive job markets where delays in hiring can lead to losing top talent to other employers.
Global Reach: Modern recruitment methods, including online job boards and digital advertising, enable organizations to reach candidates across geographic boundaries. This is particularly beneficial for companies with a global presence or those seeking specialized skills that may not be readily available locally.
Enhanced Branding: Effective modern recruitment includes a strong online presence and employer branding. Organizations that invest in showcasing their company culture, values, and opportunities through social media and professional networks can attract candidates who align with their brand and mission.
Adaptability: In a rapidly changing job market, modern recruitment methods are more adaptable to evolving trends and technologies. This flexibility allows organizations to stay competitive and adjust their recruitment strategies as needed.
Compliance and Reporting: Modern recruitment systems often include features that help organizations maintain compliance with relevant employment laws and regulations. They also facilitate reporting and documentation, which is crucial for audits and legal purposes.
In conclusion, transitioning from standard to modern recruitment offers numerous advantages, including increased efficiency, access to a wider talent pool, data-driven decision-making, improved candidate experience, cost savings, faster time-to-hire, global reach, enhanced branding, adaptability, and improved compliance. As the workforce landscape continues to evolve, embracing modern recruitment methods is essential for organizations aiming to thrive in a highly competitive environment and attract top talent.
Key Components of Modern Recruitment
Modern recruitment has evolved significantly in recent years, driven by technological advancements, changes in candidate expectations, and the need for more efficient and effective talent acquisition strategies. Key components of modern recruitment encompass a blend of digital tools, data-driven decision-making, employer branding, and a candidate-centric approach.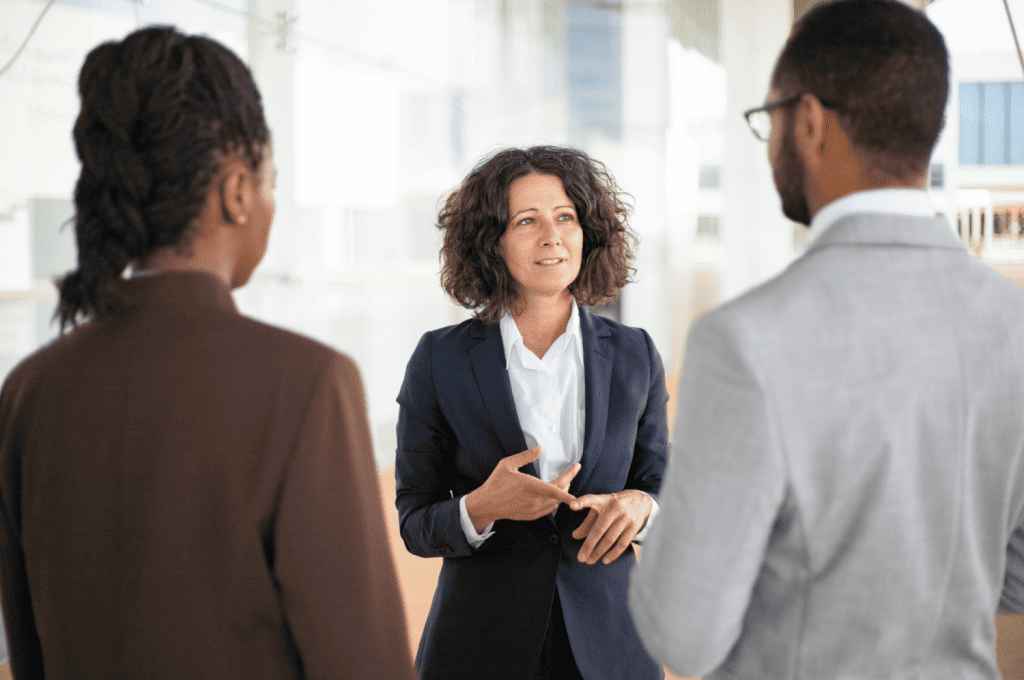 Digital Recruitment Platforms: Modern recruitment heavily relies on digital platforms, including job boards, social media, and applicant tracking systems (ATS). These platforms allow recruiters to reach a wider audience and streamline the application process for candidates.
Data Analytics: Data-driven recruitment is essential for making informed decisions. Recruiters use data analytics to identify trends, track the success of recruitment campaigns, and make adjustments as needed to improve hiring outcomes.
AI and Automation: Artificial intelligence (AI) and automation technologies play a significant role in modern recruitment. They help in resume screening, chatbots for initial candidate interactions, and even predictive analytics for identifying potential hires.
Candidate Relationship Management (CRM): CRM software enables recruiters to maintain a database of candidates, track their interactions, and build long-term relationships. This helps in nurturing talent pipelines and engaging with candidates over time.
Employer Branding: Building a strong employer brand is crucial in attracting top talent. Modern recruitment involves showcasing a company's culture, values, and benefits through various channels to appeal to candidates.
Diversity and Inclusion Initiatives: Companies are increasingly focusing on diversity and inclusion in their recruitment efforts. Modern recruitment involves developing strategies to attract a diverse candidate pool and creating an inclusive hiring process.
Remote and Flexible Work Options: With the rise of remote work, modern recruitment takes into account the need for flexibility in job offerings. Employers often offer remote and flexible work options to attract a wider range of candidates.
Video Interviews and Assessments: Video interviews and assessments have become commonplace in modern recruitment. They allow recruiters to assess candidates' skills and cultural fit efficiently, especially for remote positions.
Candidate Experience: Candidate-centric recruitment is a key component of the modern approach. Providing a positive candidate experience, from application to onboarding, is essential for attracting and retaining top talent.
Mobile Optimization: With the prevalence of smartphones, modern recruitment platforms are optimized for mobile use. This ensures that candidates can easily apply for jobs and stay engaged with the hiring process on their mobile devices.
Social Media Recruitment: Recruiters leverage social media platforms like LinkedIn, Twitter, and Instagram to connect with potential candidates, share job openings, and build relationships within professional networks.
Skills and Competency Assessments: Modern recruitment often includes skills and competency assessments to ensure that candidates possess the necessary qualifications and abilities for the role.
Continuous Learning and Adaptation: Recruitment is an ever-evolving field, and modern recruiters must stay updated with industry trends, best practices, and legal regulations to remain effective in their roles.
In conclusion, modern recruitment is a dynamic and multifaceted process that combines technology, data, branding, and candidate-centric practices. By embracing these key components, organizations can optimize their recruitment efforts, attract top talent, and build a competitive advantage in the ever-evolving job market.
How to plan the transition from standard to modern recruitment
Transitioning from standard to modern recruitment practices is essential for organizations to attract top talent in today's competitive job market. Modern recruitment methods leverage technology and data-driven approaches to streamline the hiring process, improve candidate experience, and make more informed decisions. Here's a concise guide on how to plan this transition in 350 words:
Assess Current Practices:
Begin by evaluating your existing recruitment processes. Identify areas that need improvement and understand the challenges your organization faces. This assessment will serve as a baseline for your transition plan.
Set Clear Objectives:
Define your recruitment goals and objectives for the transition. This could include reducing time-to-hire, enhancing candidate quality, or improving diversity in your workforce. Ensure these objectives align with your organization's broader strategic goals.
Invest in Technology:
Modern recruitment heavily relies on technology. Invest in applicant tracking systems (ATS), AI-powered screening tools, and data analytics platforms. These tools can help streamline your processes, automate repetitive tasks, and provide valuable insights into your recruitment efforts.
Data-Driven Decision-Making:
Implement data-driven recruitment strategies. Analyze metrics such as sourcing channels, conversion rates, and candidate feedback to make informed decisions and continuously improve your processes.
Employer Branding:
Enhance your employer brand to attract top talent. Develop a compelling online presence, including an engaging careers page, active social media accounts, and positive employee reviews on platforms like Glassdoor.
Candidate-Centric Approach:
Modern recruitment places candidates at the center. Improve the candidate experience by ensuring transparent communication, quick feedback, and a smooth application process.
Training and Development:
Train your recruitment team on modern practices and tools. They should be proficient in using technology and adapting to the changing landscape of talent acquisition.
Diversity and Inclusion:
Emphasize diversity and inclusion in your recruitment strategy. Implement strategies to attract a diverse pool of candidates, such as removing bias from job descriptions and expanding your sourcing channels.
Continuous Monitoring and Adaptation:
Regularly assess the effectiveness of your modern recruitment strategies. Adapt to emerging trends and technologies to stay competitive in the talent market.
Feedback Loop:
Create a feedback loop with candidates and hiring managers to gather input on the recruitment process. Use this feedback to make iterative improvements.
Compliance and Data Security:
Ensure that your transition complies with data protection regulations and maintains the security of candidate information throughout the process.
Measure Success:
Measure the success of your transition by comparing key performance indicators (KPIs) before and after the change. Adjust your strategy as needed to meet your objectives.
In summary, a successful transition from standard to modern recruitment requires a strategic approach, investment in technology, a focus on data and candidate experience, and a commitment to continuous improvement. By following these steps, your organization can attract and retain top talent in today's dynamic job market.
Conclusion
In conclusion, the choice between standard and modern recruitment approaches depends on various factors, including the organization's goals, industry, and the talent pool it seeks to attract. Traditional recruitment methods, with their reliance on resumes and in-person interviews, offer a sense of familiarity and stability but may overlook valuable candidates from diverse backgrounds. On the other hand, modern recruitment techniques, harnessing technology, data analytics, and social media, provide a broader reach and enable a more data-driven decision-making process. To switch from standard to modern recruitment, organizations should consider a gradual transition, incorporating digital tools, applicant tracking systems, and online platforms for job postings. Additionally, embracing diversity and inclusivity in hiring practices is crucial. Ultimately, the blend of both approaches tailored to the organization's specific needs can lead to a more efficient, inclusive, and future-ready recruitment process. Adaptability and continuous improvement are key in navigating this dynamic landscape.
Hirebee makes recruiting good candidates much simpler thanks to automated recruitment features like improved candidate sourcing and candidate screening.
FAQs
1. What is Standard Recruitment?
Standard recruitment refers to traditional hiring practices that primarily rely on resumes, interviews, and job boards.
2. What is Modern Recruitment?
Modern recruitment incorporates advanced technologies and strategies like AI, data analytics, and social media to find and engage top talent more efficiently.
3. Why should I switch to Modern Recruitment?
Modern recruitment enhances candidate experience, reduces bias, and streamlines hiring processes, resulting in better hires and cost savings.
4. How do I transition?
Start by assessing your current processes, embracing AI-powered applicant tracking systems, leveraging data for decision-making, and incorporating video interviews and online assessments.
5. What about employer branding?
Modern recruitment emphasizes employer branding through social media, company culture promotion, and candidate-centric communication.