Personalized communication is an essential component of forming lasting and meaningful relationships between employers and job candidates. When personalization is included in outreach, recruiting, and candidate experience, employers can create a connection to the job seeker that stands out in a crowded, highly competitive candidate space.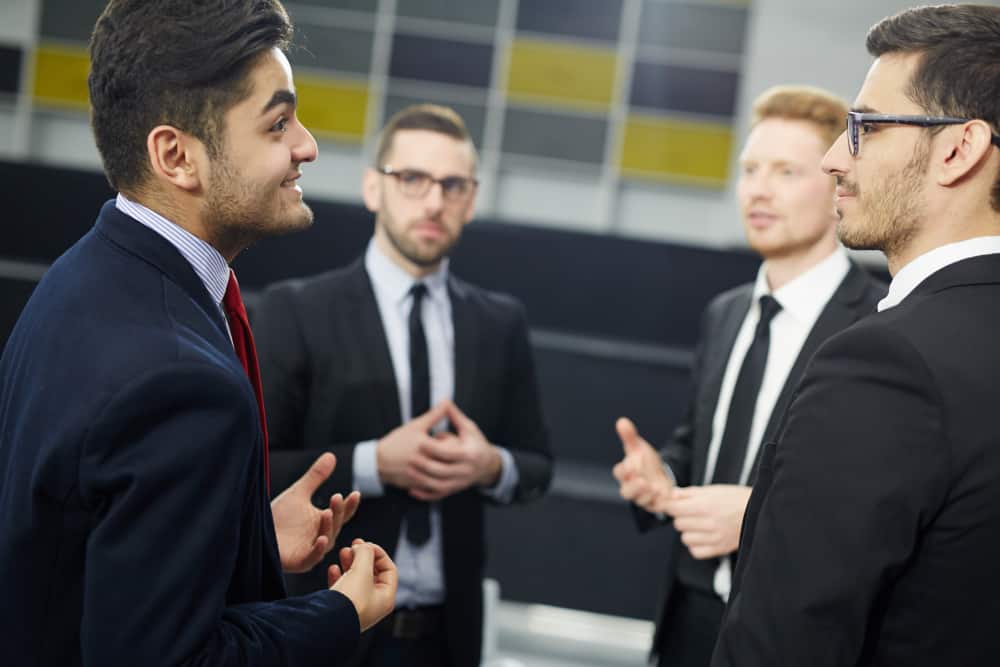 Personalizing communication with job seekers can be a powerful way to make them feel appreciated, respected and secure in the hiring process. By addressing candidates by name and providing specific, customized information, employers demonstrate a genuine interest in the candidate's career and goals. A tailored approach to communication also conveys that the employer is knowledgeable about their background, profession and goals. This level of personalization helps establish trust and encourages candidates to move further through the process.
Personalizing communication with candidates also lets employers incorporate other elements of the hiring process, such as feedback and assessment. Making these areas tailored to each candidate helps to create a personalized connection, and it allows employers to discover more about the candidate. Creating opportunities for two-way conversations also displays employers are actively listening and responding to their queries and concerns.
In addition to developing relationships and trust, personalized communication also helps build stronger retention and job satisfaction. Tailoring interactions builds a stronger bond from the start and encourages the candidate to form a deeper connection with the role they are applying for. As a result, job seekers are more likely to stay with the employer long-term.
In short, when employers personalize communication with job seekers, they can create meaningful relationships that result in better candidate experience, higher retention rates, and a greater level of commitment among employees. Developing these connections through personalized communication drives recruiting success, and ultimately leads to better job fit and job satisfaction.
The Importance of Effective Communication with Candidates
Good communication between job candidates and employers is vital to ensure a successful hiring process. With effective communication, employers can create strong connections with candidates and ensure that all parties' needs are met.
For employers, effective candidate communication allows them to tap into a wider pool of talent as well as set realistic expectations for applicants. By having meaningful conversations with candidates, employers have the opportunity to gain insight into each candidate's skills, background and level of interest. This knowledge ensures a successful selection process that considers all relevant factors.
On the other hand, effective candidate communication also benefits applicants. It allows them to get a better understanding of the job role, the team and ultimately whether or not the position is right for them. Open forums enable candidates to address any questions or concerns they may have, enabling them to make an informed decision when presented with an offer.
Ultimately, effective communication between candidates and employers enhances the hiring experience for both parties. In addition to improving the overall efficiency of the selection process, strong communication helps to foster trust and create a memorable connection between employer and applicant. This type of relationship is vital in ensuring successful long-term recruitment and facilitating ongoing collaboration within the wider organization.
Hirebee allows you to effectively personalize your candidate experience with the help of automated recruitment features like recruitment analytics and recruitment marketing.
The Do's And Don'ts Of Personalizing Candidate Communication
Don't Forget About Video Interactions
Video interactions are an important part of candidate relationship management. They are a great way to keep candidates connected and engaged in the interview process. Video allows recruiters to give candidates a more interactive and personal experience.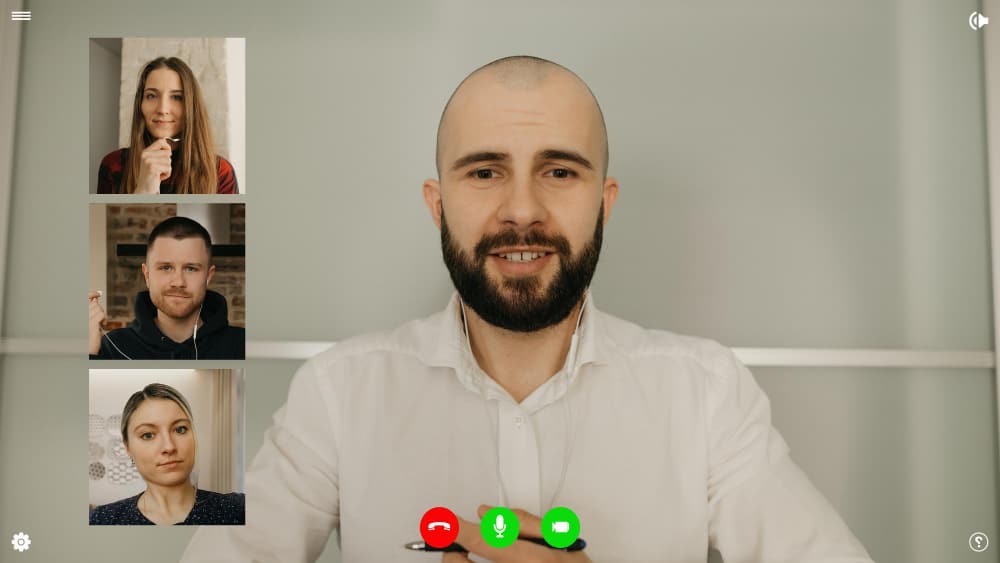 Video provides an opportunity to build trust and get to know each other. Through video interactions, recruiters can learn more about candidates and allow candidates to learn more about the company.
Don't Try To Hide Your Hiring Process
Hiding a company's hiring process to improve candidate communication is not an effective strategy and can have a negative impact on the company. Ultimately, hiding the hiring process will lead to an overall decrease in openness, respect, and trust with the candidates. The lack of transparency from the company can leave candidates confused and frustrated. Additionally, by not having the hiring process openly communicated, the company can miss out on potential candidates who may have the exact qualifications or skills that the company is looking for.
Don't Ask Candidates Personal Questions
Questions that are too personal, such as past financial crisis, family relationships or religious background, should not be asked of candidates. This can be perceived as prejudicial and could negatively affect the outcome of the hiring process. To improve communication with a candidate, the company should focus on asking pertinent questions that relate to the job requirements. Questions such as the candidate's experience in similar positions, what skills they may have that would make them a great fit, and what challenges they have encountered and overcame in a challenging work environment are great ways to engage with a candidate and learn more about their qualifications. By keeping the conversation focused on work related experiences and topics, the company can make sure to stay impartial and make the best hiring decision for the job.
Don't Keep the Salary Offered a Secret
Keeping salaries a secret during the hiring process may prevent potential hires from feeling as if their input is being heard and appreciated. Personalized communication creates trust and shows the company values its applicants – an element that is paramount for successful recruitment. Companies can improve personalized communication with candidates by openly discussing salaries, but also by providing in-depth job descriptions, transparent feedback throughout the hiring process, incentivizing referral programs, and welcoming diverse backgrounds and experience levels. Ultimately, transparency ensures a more efficient and equitable hiring process, while empowering individuals to make their own decisions and negotiable terms.
Don't Overlook Employee Referrals
Employee referrals can be an effective means for companies to find the right candidate for job openings. Through employee networks, employers can create more personalized communication with job candidates and acquire more information about a potential new hire.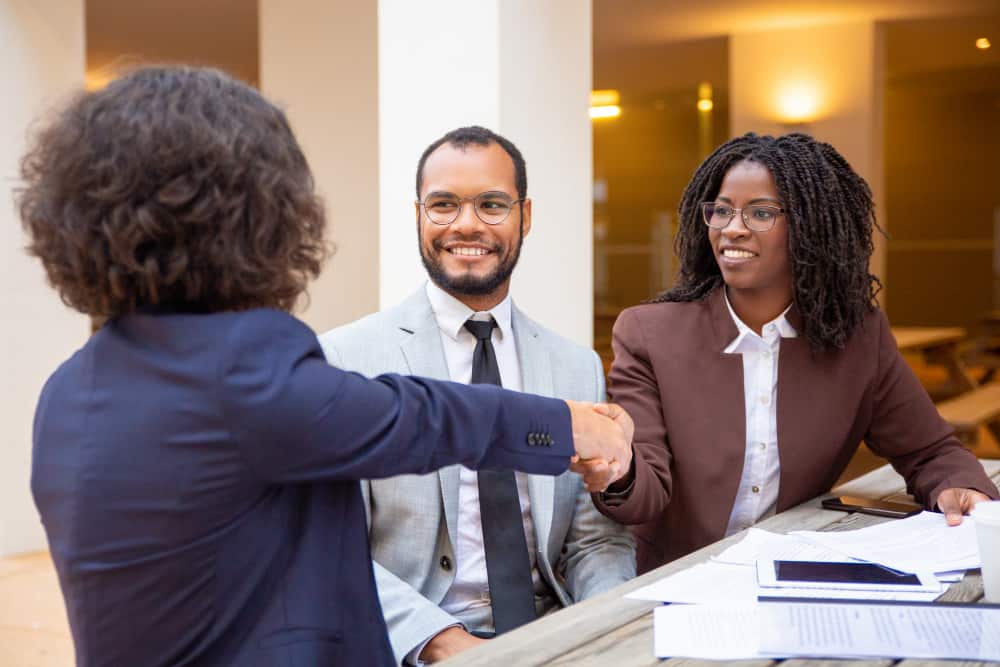 Companies can solicit referrals from current employees and reach out to suggested referrals with tailored messages, allowing them to build relationships with prospects and give them a better sense of company culture and fit. Employee referrals can also create a strong sense of camaraderie among the existing staff, as existing team members feel their input is valued. Utilizing employee referrals is a key strategy for companies to maximize the potential of their hiring process.
Do Follow Up with Your Selected Candidates
Companies should follow up with selected candidates throughout the hiring process to create a positive, engaging experience. This could include sending an email after the initial interview to reiterate why the company is excited to work with the candidate, providing updates on the process timeline including when to expect to hear a decision and allowing the candidate to follow up with any questions they may have. Keeping communication open allows organizations to form a more personalized connection with applicants and offers them a greater understanding of the role and the company's particular working environment. This helps candidates make more educated decisions when considering job offers and establishes credibility with organizations. Additionally, timely updates throughout the recruiting process demonstrate respect for a candidate's time and offers peace of mind about their application status.
Do Get Feedback from Candidates
It is important for companies to get feedback from candidates during the hiring process in order to ensure that they are providing the best possible experience. Companies should be asking questions to measure candidate experiences, such as how well they felt prepared for the interview and if their questions were answered thoroughly. Beyond the initial stages of the hiring process, companies should continue to ask questions like what led the candidate to apply for the role and if their experience interviewing was consistent with their expectations. Additionally, companies should gather feedback on the overall communication between themselves and the candidate, including if their timeline of updates was sufficient and if they were provided with enough information throughout the process. Collecting feedback in this manner can help companies identify areas of opportunity to improve their process and ensure candidates are getting the most personalized experience.
Do Use Inclusive Language
In order to improve relationship management during the hiring process, companies should utilize inclusive language. This means avoiding language that may be taken as offensive or discriminatory. Rather than making blanket statements about job seekers, companies should focus on referring to the individual qualities each person possesses. Companies should also be mindful of their choice of words when demonstrating what is expected from a certain role. This helps to create an atmosphere of respect and consideration which furthers strong relationships. Additionally, the use of gender-neutral words (e.g. they) can minimize potential biases in the workplace. Companies should focus on avoiding jargon or terms that could leave people feeling excluded or uncomfortable if they are unaware of what is being discussed. Lastly, companies can allow applicants to use whichever gender pronouns they prefer to further demonstrate their commitment to inclusivity. By utilizing intentional language, companies can create a welcoming and respectful environment for all prospective employees.
Do Automate the Recruitment Process
Automating the recruitment process would streamline workflow and help simplify the entire process. It would eliminate unnecessary paper work and provide a more efficient and cost-effective way of managing candidate relationship management. Automation would improve communication between employers and candidates, allowing employers to get a real-time view of their recruitment pipeline. It would also reduce the time spent on screening and shortlisting candidates. Automation would also assist in creating an easy, consistent and transparent job application process for all applicants. Additionally, automated tracking of candidate data would allow employers to track and measure recruitment performance, enabling them to make informed decisions and improve recruitment efficiency. Automating the recruitment process would ensure that employers can better focus on building candidate relationships and assist in providing the best candidate experience possible.
Do Encourage Candidates to Ask Questions
Companies should nurture a culture in which candidates feel comfortable posing questions and use the interviewing process as an opportunity to build trust. The more open and honest communication during the interviews, the better understanding the organization can get of the candidate's motivation and objectives. By having the candidate ask questions, companies can get a sense of the candidate's thought processes, as well as encourage dialogue with them.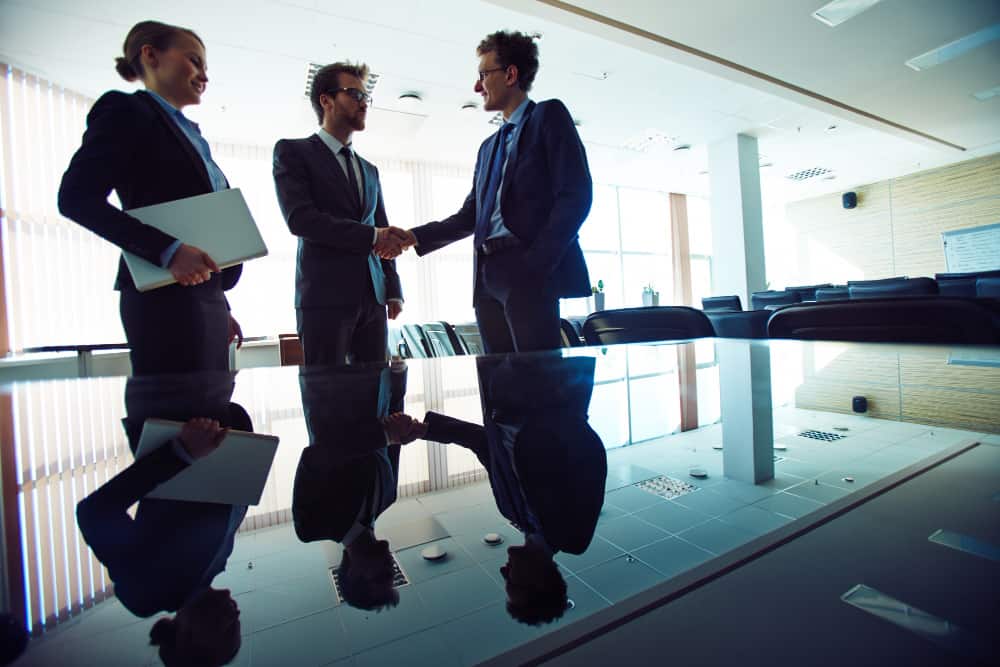 This encourages conversations that go deeper and can lead to more in-depth dialogues with the candidate. Additionally, posing questions during the hiring process improves the candidate relationship management by providing them with a more transparent picture of the role, culture and the team they may eventually join. It also affirms that their opinion and insight is valued.
Do Pay Attention to Them When they are Speaking
Companies should pay close attention to the communication they share during the hiring process. Communication should be clear and consistent, avoiding any confusion and helping job seekers understand the company and the role they are looking to fill. Companies should build relationships with potential hires by ensuring they listen attentively to the candidate's questions and concerns. They should also be sure to respond promptly to any questions or feedback candidates have, showing their interest and investment in building an effective team. By paying attention to how they communicate during the hiring process, companies can ensure honesty and integrity, creating a positive relationship with their potential hires.
Do Treat Your Candidates Like Employees
Companies should start treating their candidates like employees from the very beginning of the hiring process. This includes treating them with respect, being prompt and communicative throughout, and providing regular feedback. It is also important for companies to provide clear and detailed information about roles, responsibilities, and job expectations, as this will nurture relationships before an individual even joins the team. Additionally, it is essential for companies to display empathy and provide an overall positive experience for the candidate during their recruitment process. By doing so, employers can help attract the very best talent, foster relationships with candidates from the start, and improve their overall candidate experience.
Do Create A Job Description That Gains A Lot Of Attention
A job description should be written in a way that grabs the attention of potential candidates. It should provide an enticing overview of the job and detail expectations in terms of qualifications, duties, and responsibilities. The job posting should explain why the role is attractive, highlight any competitive benefits, and acknowledge the company's commitment to creating a positive working environment. It should also paint a clear picture of the desired candidate's experience, indicating the differences in qualifications and skill levels that make them the perfect fit. An effective job description will spark curiosity, engagement, and interest in the role. With strong candidate relationship management, companies can find and win the best talent more quickly and effectively.
Conclusion
Personalizing communication with candidates is essential to the candidate journey because it demonstrates that the company is interested in the individual. Making efforts to personalize includes addressing the candidate by their name, tailoring communications to reflect their background, goals and preferences, and providing interactive experiences that are relevant to their goals. Personalizing communication also builds trust and shows respect for the candidate's experience and accomplishments. Furthermore, it ensures that the candidate receives open and honest updates about the process and about the employer-candidate relationship.
Hirebee ensures that you have all of the necessary tools that you need to effectively find and recruit the right candidates, especially with the help of effective candidate sourcing and screening capabilities.
FAQs
What Is The Best Way To Communicate With Candidates?
The best way to communicate with candidates is to be direct, open, and respectful. Establishing a clear line of communication is key for staying in touch, setting expectations, and staying organized. Utilize multiple mediums such as emails, phone calls, and text messages to ensure your message gets across. Additionally, be professional and courteous in all interactions, and take the time to really listen to the candidate to better understand their needs. Respect the candidate's time and try to answer any questions they may have. Lastly, be timely with all responses, including acknowledgements, feedback, and next steps. Following these tips will help establish an effective and collaborative relationship with the candidates.
Why Is Good Candidate Communication So Important?
Good candidate communication is important because it sets the tone for an organization's relationship with a candidate. When communication is clear and concise, candidates will have an understanding of what is expected of them throughout the recruitment process. Poor communication can leave candidates feeling overwhelmed and frustrated, resulting in a potentially negative experience.
How Do You Check Candidate Communication?
When assessing a candidate's communication skills, it is important to look for indicators such as their ability to express themselves verbally and in writing, their ability to understand and ask questions, their ability to listen attentively, and their ability to think on their feet. Additionally, look for non-verbal cues such as body language, facial expressions, eye contact, and even their posture. Listening to previous interviews, presentations, and other recordings, if available, and asking them to demonstrate their communication skills through practice exercises can also be beneficial.
What is an Example of Good Candidate Communication?
Good candidate communication is any communication that is respectful, honest, and professional. For example, a candidate should use clear and appropriate language when communicating with employers or hiring managers. They should also take the time to confirm details of any job offers or interviews, and keep the employer informed of any changes or concerns they may have. Additionally, they should follow up promptly after an interview and express gratitude for the opportunity. Good candidate communication also includes responding to inquiries promptly and providing necessary information in a timely manner.
What are the 5 Basic Communication Skills?
Listening: Listen attentively to what the other person is saying and be fully present.
Nonverbal Communication: Pay attention to body language and facial expressions.
Clarity: Make sure your communication is clear, concise, and direct.
Assertiveness: Speak your truth with clarity, honesty, and respect.
Empathy: Try to understand and relate to other people's feelings and experiences.