In today's rapidly evolving professional landscape, LinkedIn stands as a prominent platform bridging connections and opportunities for individuals and businesses alike. With the emergence of Generation Z, a cohort known for its digital fluency and unique preferences, the art of engagement and networking requires a new approach—one grounded in data analytics.
This introduction delves into the pivotal intersection of LinkedIn and Generation Z, where the power of insightful data navigation holds the key to fostering meaningful relationships with these burgeoning professionals. As the boundaries between online and offline interactions blur, understanding Generation Z's distinct characteristics and harnessing the capabilities of LinkedIn's analytics tools become paramount.
Hirebee allows you to find the best candidates for your specific needs through recruitment marketing and job distribution features.
By embarking on this journey of exploration, professionals can unlock the potential to forge authentic connections, shape compelling narratives, and successfully navigate the dynamic landscape of emerging talent in the digital age.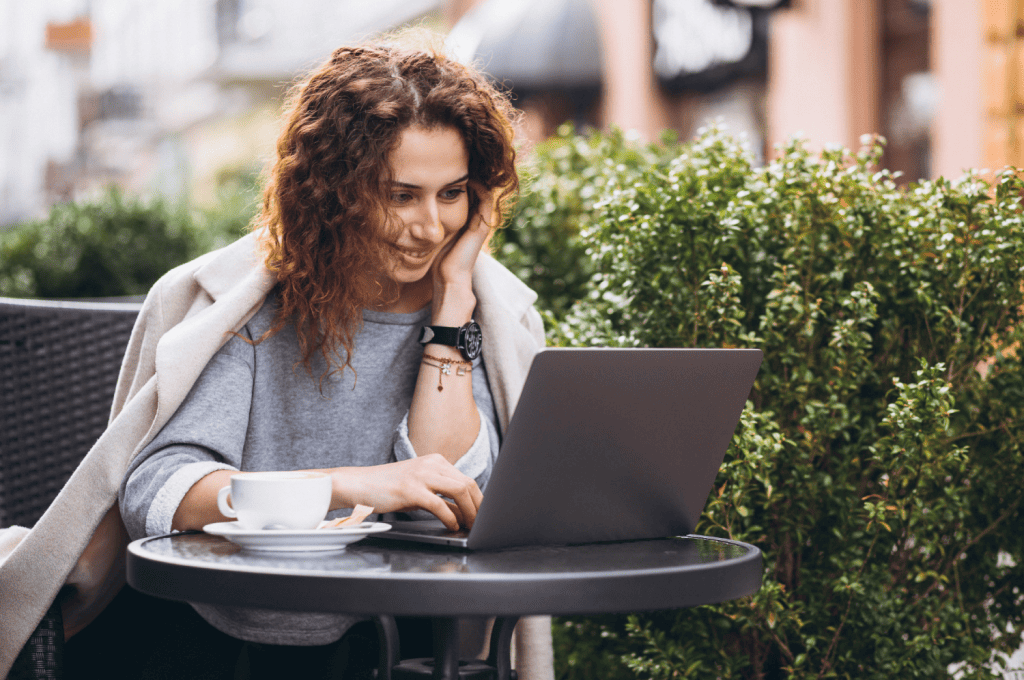 Understanding Generation Z
Generation Z, born roughly between the mid-1990s and early 2010s, represents a cohort of emerging professionals whose distinct characteristics shape their interactions on platforms like LinkedIn. A digitally native generation, Gen Z has grown up in an era of rapid technological advancements and ubiquitous connectivity. They exhibit traits such as tech-savviness, adaptability, and a preference for authenticity.
In the context of professional networking, Gen Z professionals display unique preferences. They value concise and visually appealing content, seeking instant gratification and meaningful experiences. With shorter attention spans, they appreciate content that captures their interest quickly. Social consciousness and a desire for purposeful work also drive their career choices.
This generation's reliance on social media platforms heavily influences their behavior on LinkedIn. They seek genuine connections, professional growth, and exposure to diverse perspectives. Understanding their communication style, which often includes emojis, GIFs, and informal language, is crucial for effective engagement.
LinkedIn serves as a gateway for Gen Z to establish their professional identities and expand their networks. By comprehending their preferences, values, and online behaviors, professionals can leverage data analytics to navigate LinkedIn effectively, fostering connections that align with the unique characteristics of this emerging cohort.
LinkedIn Analytics: Unveiling Insights
LinkedIn provides a comprehensive suite of analytical tools that offer valuable insights into user engagement and interactions. These tools empower professionals to optimize their presence on the platform and effectively connect with emerging Generation Z professionals. Key metrics to monitor include profile views, interactions, content engagement, connection growth, and network expansion.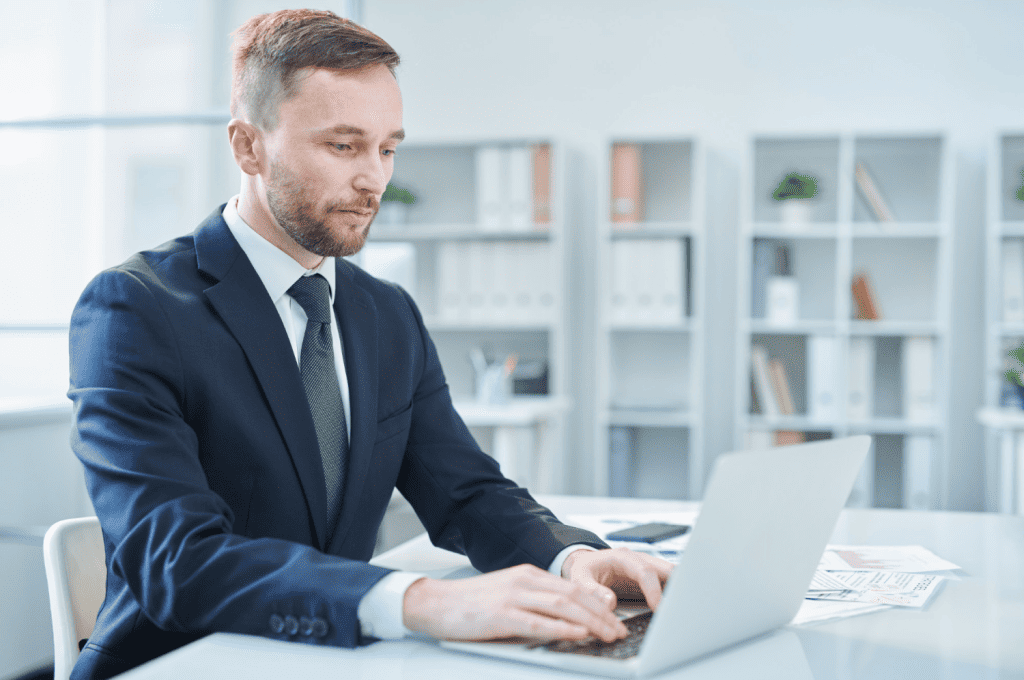 Profile views and interactions provide a snapshot of how one's profile is perceived, allowing users to gauge their online visibility. Content engagement metrics, such as likes, comments, and shares, offer a window into the resonance of posted material. Tracking connection growth and network expansion provides an indication of how effectively professionals are expanding their reach within the Gen Z demographic.
Leveraging these analytics facilitates a deeper understanding of Gen Z's preferences and interests. By examining trends in the types of content that resonate most with this generation, professionals can tailor their communication to align with their preferences. Utilizing LinkedIn's analytics helps bridge the gap between intentions and outcomes, enabling strategic adjustments for more meaningful interactions with emerging professionals.
Crafting Compelling Content
In the dynamic realm of professional networking, effectively engaging Generation Z (Gen Z) on LinkedIn necessitates crafting content that resonates with their distinct preferences and values. Tailoring content to captivate this emerging cohort involves a multi-faceted approach. Firstly, visual elements hold significant sway in capturing Gen Z's attention. Infographics, videos, and eye-catching graphics can transform mundane concepts into captivating narratives. Moreover, these visuals contribute to the brevity that Gen Z often prefers in online content.
Equally crucial is the utilization of storytelling techniques to forge a genuine and relatable connection. Gen Z professionals are drawn to authentic narratives that reflect real experiences, challenges, and triumphs. Through compelling storytelling, brands and individuals can share insights that align with Gen Z's aspirational mindset and desire for purpose-driven engagement.
Incorporating these strategies aligns content with the sensibilities of Gen Z, creating a platform for meaningful interaction. By synergizing visually appealing elements with genuine storytelling, professionals can transcend the limitations of traditional communication and establish a resonance that paves the way for impactful connections on LinkedIn. As the digital landscape evolves, mastering the art of crafting content attuned to Gen Z's preferences becomes an essential tool for navigating the new era of professional networking.
Data-Driven Networking Strategies
In the dynamic realm of professional networking, understanding Generation Z's distinct preferences and leveraging data analytics is crucial for effective engagement. Crafting tailored connections and messages can significantly enhance your Gen Z network.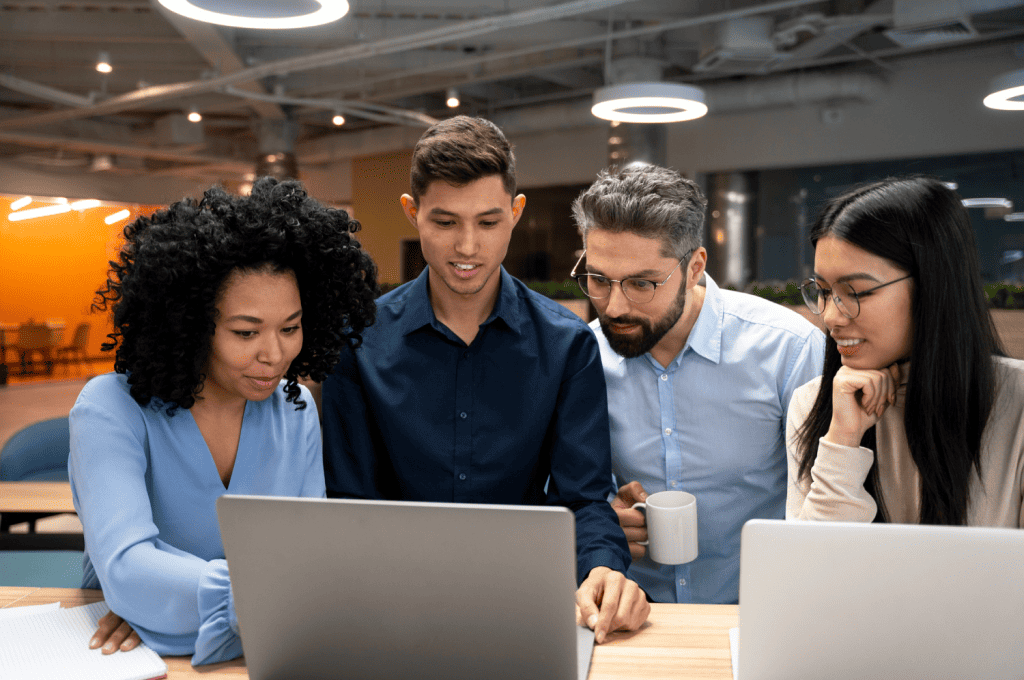 By harnessing the power of LinkedIn's analytical tools, you can pinpoint relevant connections within this emerging professional cohort. Utilizing metrics such as profile interests and interaction history, you can make informed decisions about whom to connect with, ensuring a higher likelihood of meaningful engagement.
Personalization is key. Armed with data insights, you can craft connection requests and messages that resonate with Gen Z's interests and aspirations. This tailored approach demonstrates genuine interest and increases the likelihood of forging authentic connections.
Data-driven networking doesn't end with the initial connection. Regularly analyzing engagement patterns and response rates to your content enables you to refine your approach over time. Adapting based on these insights ensures that your networking strategies remain effective and continue to foster valuable relationships within the Gen Z demographic.
In a landscape where connection quality matters as much as quantity, data-driven networking strategies empower you to navigate the intricacies of engaging with Generation Z professionals on LinkedIn successfully.
Engagement and Interaction
In the dynamic realm of LinkedIn engagement, mastering the art of interaction is pivotal to forging strong connections with Generation Z professionals. Strategic timing and frequency of your posts can significantly amplify your reach and impact. Analyzing user activity patterns can unveil the opportune moments for content dissemination, ensuring your posts are met with maximum visibility and engagement.
Engagement goes beyond likes and shares – it's about fostering dialogue. Integrating thought-provoking polls, insightful questions, and relatable anecdotes into your content encourages Gen Z to actively participate and share their perspectives. By harnessing the power of data analytics, you can decipher response trends and fine-tune your strategies to align with the preferences of this burgeoning cohort.
Moreover, continuous monitoring of engagement metrics provides a real-time pulse on your approach's efficacy. If certain posts garner heightened attention, dissecting the reasons behind their success offers invaluable insights for future content creation. Alternatively, if engagement appears lackluster, this data-driven feedback signals a need to recalibrate your messaging.
Remember, the landscape of online interaction is ever-evolving. Adapting your engagement tactics based on data-derived cues is paramount in building meaningful, enduring relationships with Generation Z professionals on LinkedIn. Through astute analysis and strategic adaptation, your engagement efforts can become a potent conduit for meaningful connections in the digital realm.
Tracking Progress and Adapting
In this phase, actively monitoring and interpreting analytics becomes the compass guiding your Gen Z engagement strategy. Define clear, measurable objectives that align with your outreach goals. Regularly scrutinize LinkedIn analytics to gauge performance against these goals. Evaluate essential metrics such as profile visits, content engagement, and network expansion.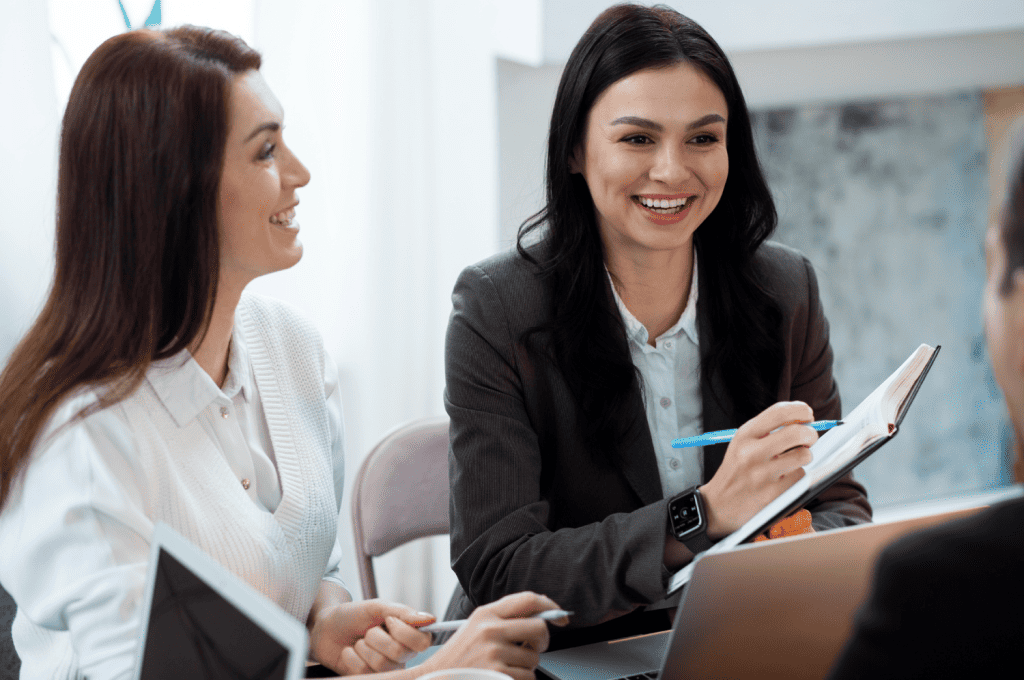 Based on these insights, make informed adjustments to your approach. If content engagement peaks during specific times, optimize your posting schedule. Leverage A/B testing to experiment with content types, headlines, and visuals. Analyze which topics resonate most and tailor your content accordingly. Are your connection requests converting at a higher rate with personalized messages? The analytics will tell. Embrace the iterative nature of this process, refining your tactics as you accumulate more data.
Tracking progress not only allows you to measure success but also provides the foundation for a dynamic strategy. As Gen Z's preferences evolve, your adaptable approach ensures that your outreach remains relevant and engaging. By integrating data into your networking methodology, you're not just connecting; you're creating meaningful interactions that bridge the gap between established professionals and the vibrant Gen Z workforce.
Case Studies: Success Stories
Discover how brands have successfully harnessed the power of LinkedIn analytics to engage and connect with Generation Z professionals. Through real-world case studies, this section illustrates the practical application of data-driven strategies in navigating the dynamic landscape of emerging professionals.
Case studies highlight diverse industries and approaches, showcasing how organizations leveraged LinkedIn's analytical tools to identify Gen Z preferences and create compelling content. These stories illuminate how tailored messaging, visual storytelling, and strategic timing led to increased engagement and meaningful interactions.
By delving into these success stories, you'll gain actionable insights into:
Crafting resonant content: Learn how companies aligned their content with Gen Z values and interests, driving higher engagement rates.
Targeted networking: Explore how data analytics guided the expansion of Gen Z networks, fostering connections that matter.
Adaptive strategies: Understand how brands monitored progress, adapted tactics, and refined their approaches based on data feedback.
These case studies not only showcase tangible achievements but also underscore the transformative impact of data-informed decision-making in forging connections with the Gen Z demographic. By emulating these successes, you can effectively navigate LinkedIn's landscape and connect with the next generation of professionals.
Ethical Considerations
In the realm of leveraging data analytics for Gen Z engagement on LinkedIn, it is imperative to uphold ethical principles that prioritize user privacy and responsible communication. As we delve into the intricate world of data-driven strategies, several ethical considerations come to the forefront.
Respecting user privacy and data protection is paramount. Transparent communication about data collection and its purpose fosters trust between professionals and brands. Safeguarding personal information ensures that analytics are harnessed solely for enhancing connection and engagement experiences, rather than infringing upon individual rights.
Transparency should extend to the methods and intentions behind data usage. Brands must conscientiously handle insights gained from analytics, employing them ethically and responsibly to craft content and initiate interactions that align with Gen Z's preferences and values. By upholding these ethical standards, brands demonstrate their commitment to meaningful engagement, fostering a positive environment for networking and professional growth on LinkedIn.
In essence, while data analytics offer invaluable insights into Gen Z behaviors and preferences, their ethical application is paramount. Striking a balance between data-driven strategies and respect for privacy ensures a sustainable and mutually beneficial relationship between brands and emerging professionals in the dynamic landscape of professional networking.
Conclusion
In the dynamic landscape of professional networking, harnessing the power of LinkedIn analytics is essential for effectively connecting with Generation Z. By deciphering their preferences and tailoring content, we can bridge the gap between emerging professionals and opportunities. Data-driven strategies offer a roadmap to meaningful engagement, fostering authentic connections while respecting privacy. As we navigate the ever-evolving realm of technology and social interaction, the synergy between LinkedIn analytics and Gen Z presents a gateway to a promising future, where genuine connections and professional growth converge. Embrace this data-driven journey to unlock the full potential of LinkedIn and build lasting relationships with the next generation of leaders.
Hirebee offers multiple recruiting solutions to businesses with job distribution features and very effective recruitment automation, which can make hiring much easier.
FAQs
What is the significance of LinkedIn Analytics in connecting with Gen Z professionals?
LinkedIn Analytics provides valuable insights into Gen Z behavior and preferences, enabling targeted engagement strategies. By analyzing metrics like profile views, content engagement, and connection growth, professionals can tailor their approach for effective communication.
How does Generation Z differ from other demographics in terms of online networking?
Generation Z values authenticity, visual content, and interactive communication. They prefer concise and relatable interactions, making data-driven insights crucial for building meaningful connections.
How can I use LinkedIn Analytics to understand Gen Z interests?
Utilize LinkedIn's analytical tools to track engagement patterns, content preferences, and interaction timings. This data helps decode Gen Z interests, guiding the creation of relevant and engaging content.
What types of content resonate with Gen Z professionals on LinkedIn?
Visual content, personal stories, and industry insights are particularly effective. By crafting content that aligns with their preferences, you can capture Gen Z's attention and encourage interaction.
How can I ethically use data analytics for Gen Z engagement?
Prioritize user privacy and data protection. Transparently communicate data collection methods and intentions. Use insights responsibly to enhance user experiences, respecting their preferences and values.