Recruiting the right talent is a critical aspect of any organization's success. As businesses evolve in an ever-changing landscape, the ability to attract, select, and retain top-performing individuals becomes a competitive advantage. However, the process of recruitment is not merely a one-time event but a dynamic and ongoing strategy that demands careful measurement and evaluation.
The importance of measuring recruitment success cannot be overstated. While the traditional focus of recruitment metrics has been primarily on the quantity of hires and time-to-fill positions, contemporary recruitment strategies delve deeper into understanding the overall effectiveness of the process. Today, organizations recognize the significance of quality hires, diversity and inclusion, and cost-effectiveness in their recruitment efforts.
The purpose of this document is to explore the key metrics and strategies that play a pivotal role in measuring recruitment success. We will examine essential performance indicators that provide valuable insights into the efficiency of the recruitment process. These metrics include time-to-fill, cost-per-hire, quality of hire, applicant source tracking, and diversity and inclusion measures. Understanding and utilizing these metrics will enable organizations to make informed decisions, optimize their recruitment processes, and ultimately build a high-performing, diverse, and engaged workforce.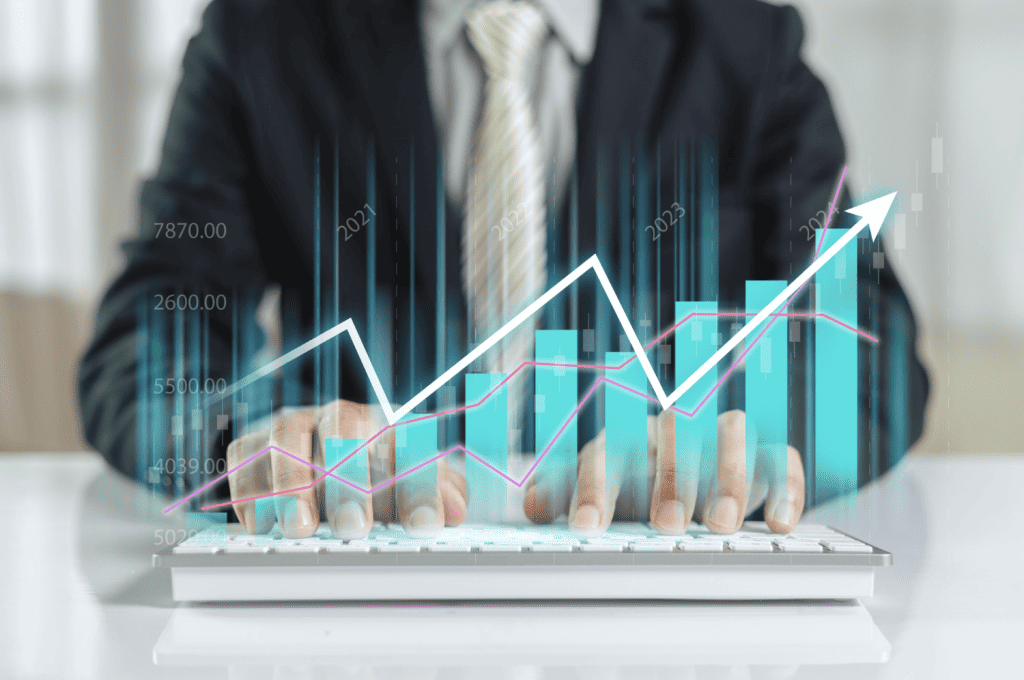 In addition to exploring the metrics, we will also delve into effective strategies that can enhance recruitment success. From leveraging data and analytics to refining the hiring process, from building a compelling employer brand to creating inclusive job descriptions, we will uncover practical approaches that lead to improved recruitment outcomes.
Moreover, this document will showcase real-world case studies that highlight successful recruitment strategies employed by companies across various industries. These case studies will offer valuable insights and best practices that organizations can adapt and tailor to their unique needs.
Hirebee Makes finding the right candidates for your team a lot easier, especially with the help of effective recruitment marketing solutions and improved job distribution.
In conclusion, measuring recruitment success is not just about filling positions; it is about securing the right talent that aligns with the organization's values, culture, and goals. By applying the key metrics and strategies outlined in this document, businesses can enhance their recruitment processes, boost retention rates, and cultivate a thriving workforce that drives the organization's growth and success in the long run. Let us embark on this journey of understanding and improving recruitment success together.
Key Metrics for Measuring Recruitment Success
Recruitment success is a critical aspect of an organization's growth and prosperity. To ensure effective recruitment, businesses must track and measure key metrics that provide insights into the efficiency and efficacy of their hiring process. The following metrics are crucial for gauging recruitment success:
Time-to-Fill
Time-to-fill refers to the duration it takes to hire a candidate for a vacant position, starting from the job posting to the candidate's acceptance of the offer. This metric is essential because lengthy hiring processes can result in lost productivity, increased workload on existing employees, and potential revenue loss.
Definition and Significance:
Time-to-fill measures the efficiency of the recruitment process. A shorter time-to-fill indicates a streamlined hiring process, which is beneficial for both the company and applicants.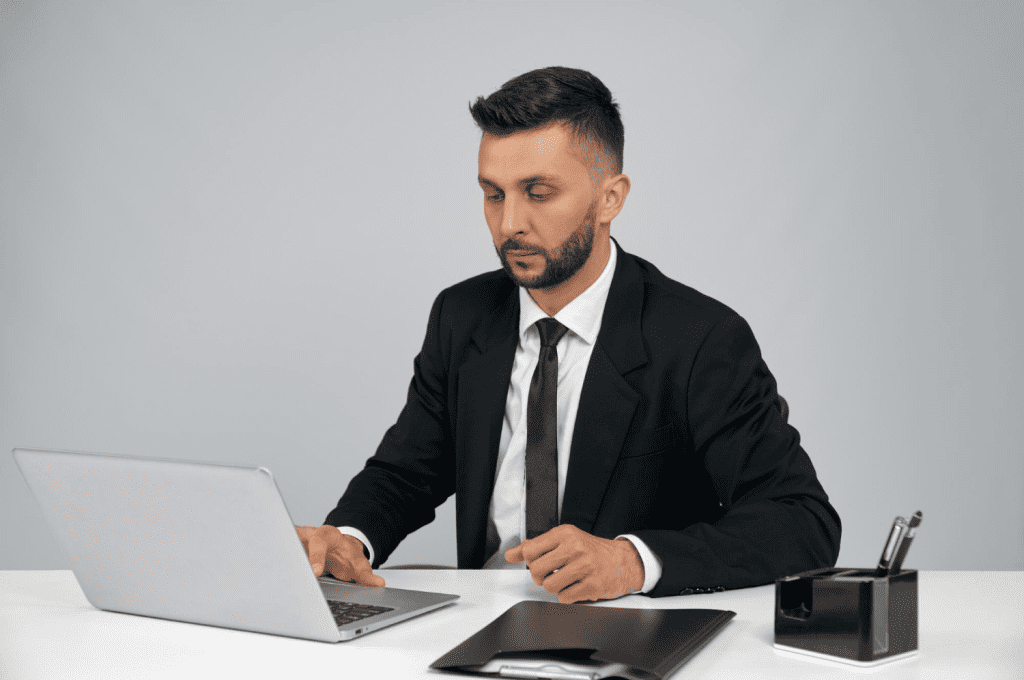 Calculating Time-to-Fill:
Time-to-fill can be calculated by tracking the number of days between posting a job opening and the day the selected candidate joins the organization.
Benchmarking Against Industry Standards:
To determine the effectiveness of time-to-fill, organizations should compare their hiring speed against industry benchmarks. This analysis allows them to identify areas for improvement and set realistic recruitment goals.
Cost-per-Hire
The cost-per-hire metric quantifies the financial resources allocated to filling a position. It encompasses various expenses, such as recruitment advertising, agency fees, assessment tools, and onboarding costs.
Understanding Cost-per-Hire:
Cost-per-hire helps organizations evaluate the financial efficiency of their recruitment process. It enables them to assess whether their investment in hiring aligns with the value candidates bring to the organization.
Factors Contributing to Cost-per-Hire:
Understanding the components contributing to cost-per-hire, such as job boards, recruiting agencies, or internal sourcing efforts, allows organizations to optimize their spending.
Analyzing Cost-Effectiveness:
Comparing cost-per-hire with other key metrics like quality of hire and retention rates enables organizations to determine the overall effectiveness of their recruitment efforts.
Quality of Hire:
The quality of hire metric assesses the performance and contribution of new hires to the organization. It focuses on whether the selected candidates meet or exceed the desired job expectations.
Defining Quality of Hire:
Quality of hire is subjective and can be measured differently depending on the organization's goals. It may involve job performance, productivity, cultural fit, and adaptability.
Assessing Candidate Performance and Fit:
Organizations can evaluate quality of hire through performance reviews, feedback from managers, and tracking how quickly new hires reach productivity benchmarks.
Tracking Retention and Employee Satisfaction:
Employee retention and satisfaction are indicators of quality hires. If new employees are engaged and committed to the company, it reflects positively on the recruitment process.
Applicant Source Tracking:
Applicant source tracking involves identifying the channels through which candidates discover and apply for job openings.
Identifying Applicant Sources:
Organizations can track applicant sources through applicant tracking systems, surveys, or questionnaires to determine which platforms yield the best candidates.
Measuring Source Effectiveness:
Evaluating the effectiveness of each applicant source helps allocate recruitment resources efficiently. For instance, if a specific job board consistently delivers high-quality candidates, the organization can invest more in that channel.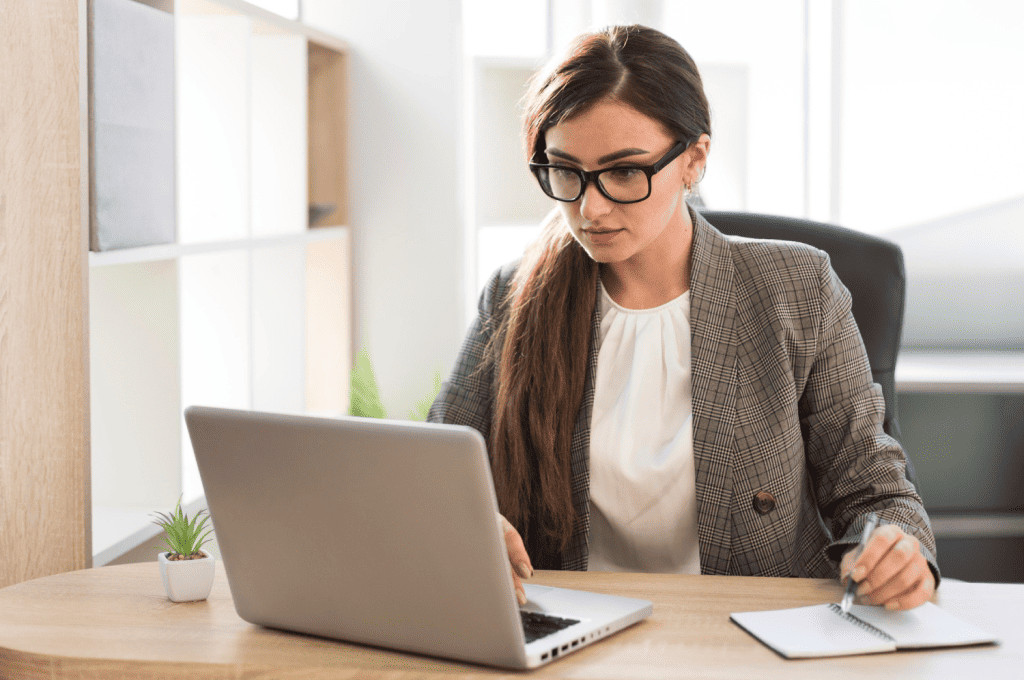 Allocating Recruitment Resources:
By knowing which sources are most effective, organizations can tailor their recruitment marketing and sourcing strategies accordingly, potentially reducing cost-per-hire and time-to-fill.
Diversity and Inclusion Metrics:
Diversity and inclusion metrics assess the representation of diverse candidates throughout the recruitment process and in the final hires.
Evaluating Diversity in Candidate Pool:
Organizations can analyze the diversity of applicants at different stages of the recruitment process to ensure they attract a diverse talent pool.
Analyzing Diversity in Hiring Decisions:
Monitoring diversity in hiring decisions helps organizations understand if their selection process is inclusive and unbiased.
Strategies for Improving Diversity and Inclusion:
Based on the data collected, organizations can implement targeted diversity initiatives to ensure a more inclusive workforce.
Measuring these key recruitment metrics provides organizations with valuable data and insights to optimize their hiring processes, attract top talent, and foster a diverse and high-performing workforce. Continuous monitoring and improvement in these areas will lead to enhanced recruitment success and, ultimately, the organization's overall success.
Strategies for Improving Recruitment Success Metrics
In today's competitive job market, organizations must continuously evolve their recruitment strategies to attract top talent and stay ahead of the competition. To achieve this, businesses can employ various strategies aimed at improving recruitment success metrics. By focusing on these strategies, companies can optimize their hiring processes, enhance employer branding, leverage data and analytics, foster diversity and inclusion, and refine interviewing and selection techniques.
Enhancing the Hiring Process:
Streamlining Recruitment Workflows: Simplifying and optimizing the hiring process can significantly reduce time-to-fill metrics. Companies should identify bottlenecks, eliminate unnecessary steps, and establish clear communication channels between hiring stakeholders. Utilizing applicant tracking systems (ATS) can automate candidate screening, interview scheduling, and applicant follow-ups, thereby increasing efficiency and speeding up the overall recruitment process.
Implementing Technology and Automation:
Embracing technology can help organizations identify and attract top talent more effectively. AI-driven tools can assist in sourcing candidates, matching skills with job requirements, and even conducting initial screening assessments. Additionally, video interviewing platforms can streamline the interview process, making it more convenient for both candidates and hiring managers.
Reducing Time-to-Fill and Improving Candidate Experience:
A lengthy and convoluted recruitment process can lead to losing out on qualified candidates. By shortening the time-to-fill metric, companies reduce the risk of losing candidates to competitors. Moreover, enhancing the candidate experience by providing timely feedback and maintaining transparent communication creates a positive impression of the organization, even for candidates who may not ultimately be selected.
Strengthening Employer Branding:
Building a Compelling Employer Brand
A strong employer brand is essential for attracting top talent and ensuring long-term success. Companies should clearly communicate their mission, values, and culture through various channels, such as the company website, social media, and employee testimonials. Highlighting unique employee benefits and development opportunities can also enhance the employer brand.
Utilizing Social Media and Online Presence:
Social media platforms play a crucial role in shaping employer branding and engaging with potential candidates. Companies should actively participate in social media discussions, showcase company culture, and share updates about achievements and initiatives. Engaging content can attract passive candidates who might not actively search for job opportunities.
Engaging Current Employees as Brand Ambassadors:
Encouraging employees to be brand advocates can amplify the organization's employer brand. Satisfied employees who openly share their positive experiences at the company can attract like-minded individuals and boost the organization's reputation in the job market.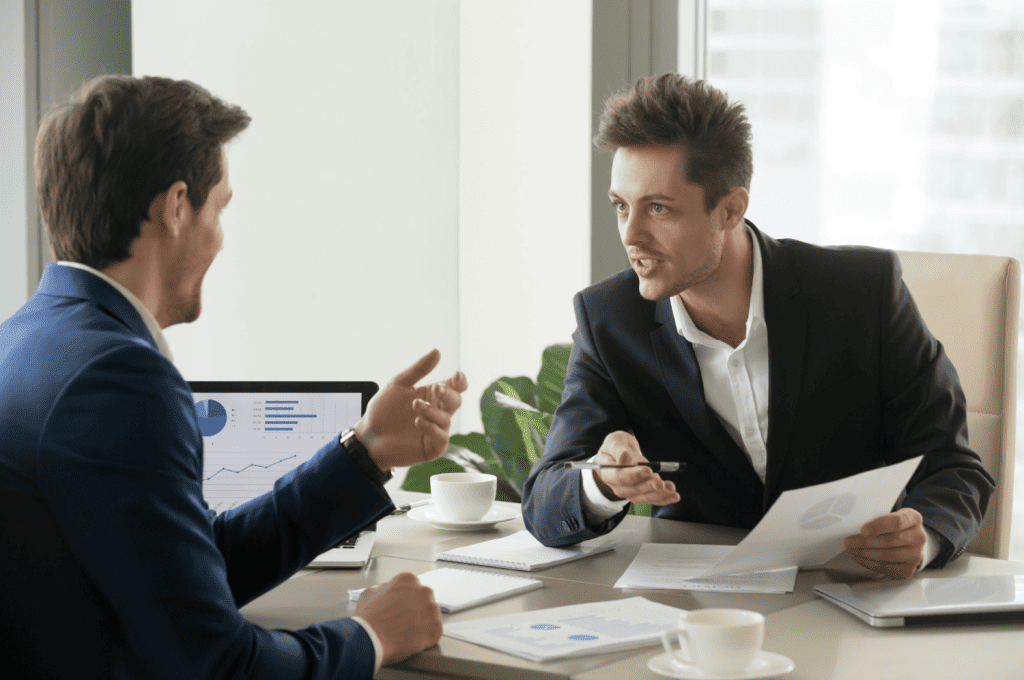 Leveraging Data and Analytics:
Importance of Data-Driven Recruitment
Data analytics enables organizations to make informed decisions based on real-time information. Recruitment teams can use data to identify the most successful sourcing channels, measure the effectiveness of job postings, and track the performance of different recruitment campaigns.
Using Analytics to Optimize Recruitment Efforts:
By analyzing historical recruitment data, organizations can identify patterns and trends that lead to successful hires. Leveraging this data can help recruiters focus their efforts on the most effective strategies, ultimately improving recruitment success metrics.
Predictive Hiring and Its Benefits:
Predictive hiring uses data analysis and machine learning algorithms to forecast which candidates are more likely to succeed in a particular role. By identifying candidates with the highest potential, organizations can make more informed hiring decisions, leading to improved quality of hire and reduced turnover.
Creating Inclusive Job Descriptions and Requirements:
Eliminating Bias in Job Descriptions:
Unconscious bias in job descriptions can discourage qualified candidates from applying. To foster diversity and inclusion, companies should use gender-neutral language and avoid terms that may inadvertently discourage certain groups.
Focusing on Essential Qualifications:
Prioritizing essential skills and qualifications in job descriptions helps attract a broader pool of candidates. Avoiding unnecessary or overly specific requirements can help create a more diverse and qualified applicant pool.
Encouraging a Diverse Candidate Pool:
Companies should actively seek out diverse talent by using inclusive sourcing strategies. Engaging with diverse communities and organizations can help attract candidates from underrepresented groups.
Improving Interviewing and Selection Techniques:
Training Interviewers on Best Practices:
Interviewers should be trained on effective interviewing techniques and be aware of potential biases that can influence their assessments. Structured interviews with standardized questions and evaluation criteria can help ensure fairness and consistency.
Structured vs. Unstructured Interviews:
Structured interviews, which involve predetermined questions and rating scales, are more reliable and valid than unstructured interviews, which tend to be subjective. Adopting structured interviews can lead to more accurate candidate evaluations.
Implementing Competency-Based Assessments:
Competency-based assessments focus on evaluating specific skills and behaviors required for the job. Implementing such assessments helps identify candidates who possess the necessary abilities to excel in the role.
By integrating these strategies into their recruitment processes, organizations can effectively measure and improve recruitment success metrics. Continuously monitoring key performance indicators and adjusting strategies as needed will ensure that companies attract and retain the best talent to drive their success in the ever-evolving job market.
Conclusion
In conclusion, measuring recruitment success through key metrics is essential for any organization's growth and sustainability. Time-to-fill, cost-per-hire, quality of hire, applicant source tracking, and diversity metrics provide valuable insights into the effectiveness of the recruitment process. To improve these metrics, implementing strategies such as enhancing the hiring process, strengthening employer branding, leveraging data and analytics, creating inclusive job descriptions, and improving interviewing techniques is crucial. By learning from successful case studies, organizations can optimize their recruitment efforts and attract the best talent. Continuous improvement in recruitment practices ensures long-term success and fosters a diverse and inclusive workforce that drives innovation and productivity.
Hirebee makes sure that almost every aspect of recruiting is a lot easier, especially with the inclusion candidate screening tools that can help you confirm if you have the right applicant.
FAQs
What is the importance of measuring recruitment success?
Measuring recruitment success helps organizations gauge the effectiveness of their hiring efforts, optimize resources, and make data-driven decisions. It ensures that the right candidates are being hired efficiently, contributing to overall company success.
Which key metrics are essential for measuring recruitment success?
Key metrics include time-to-fill, cost-per-hire, quality of hire, applicant source tracking, and diversity metrics. Each metric provides unique insights into the efficiency, cost-effectiveness, and inclusivity of the recruitment process.
How can I calculate the time-to-fill metric?
Time-to-fill is calculated by measuring the time it takes to fill a position from the initial job posting to the candidate's acceptance of the job offer.
Why is diversity and inclusion a crucial aspect of measuring recruitment success?
Embracing diversity and inclusion fosters a more innovative and productive workforce. Measuring diversity metrics helps ensure that recruitment efforts are inclusive and reflective of the organization's commitment to creating a diverse work environment.
What strategies can I implement to improve recruitment success?
Several strategies can be adopted, including streamlining hiring processes, strengthening employer branding, leveraging data and analytics, creating inclusive job descriptions, and enhancing interviewing techniques.