Recruitment metrics can provide helpful insight for recruiters when tracking their progress. Metrics can help determine the effectiveness of recruitment strategies, the number of successful hires being made, and areas that need improvement.
The most common recruitment metrics measure the quantity of various aspects, such as the number of job applications received and the total number of hires. But, there are more quantitative metrics to consider in addition to quantity. Time-to-fill (the amount of time it takes to fill each role) is a metric to measure the recruitment processes, like the amount of time it takes to interview and offer candidates, and how many offers candidates accept. Quality of hire (the ability of recruits to complete the job they're hired for and how that affects the team's performance) is also a key metric to track.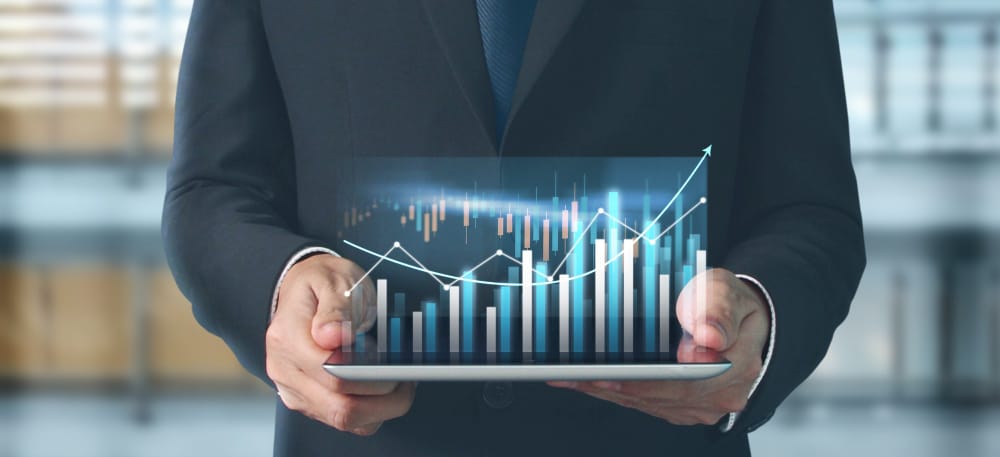 Recruiters should also keep an eye on candidate and customer satisfaction. This metric can be measured through surveys and reviews. It can provide insight into how well the candidate/customer experience has been and if the recruitment process could be improved.
Other qualitative metrics that could be tracked include employee referral rates and cost-per-hire. By tracking these metrics, recruiters can compare the cost of acquiring each hire from different channels and get a better understanding of which sources of candidate pools would be most cost and time-effective.
Overall, there are various metrics recruiters can track to measure their progress and determine areas for improvement. With the help of data, recruiters can spot any discrepancies and make adjustments to their strategies accordingly.
Important Recruitment Metrics That You Should Track
Recruiter Performance Metrics
Recruiter Performance Metrics allow recruiters to better measure their efficiency and assist them in meeting objectives. It is important for recruiters to track performance metrics so that they can identify areas of improvement, identify potential problems, and can easily measure the success of their recruitment efforts. Tracking performance metrics, such as time to hire, offer-to-acceptance, candidate quality, and cost-per-hire, can also help recruiters set goals and make data-driven decisions to improve the recruitment process.
Hirebee makes sure that you will be able to find the right candidates for your specific team, and it is able to do this by using recruitment analytics and candidate recruitment features.
Time To Hire
Recruiters should track metrics such as Time To Hire because it helps them to identify areas of improvement in their recruitment process, as well as measure their overall performance. Knowing exactly how long it takes to hire a candidate allows recruiters to benchmark their performance, compare their results over time, and identify any errors or bottlenecks in their process.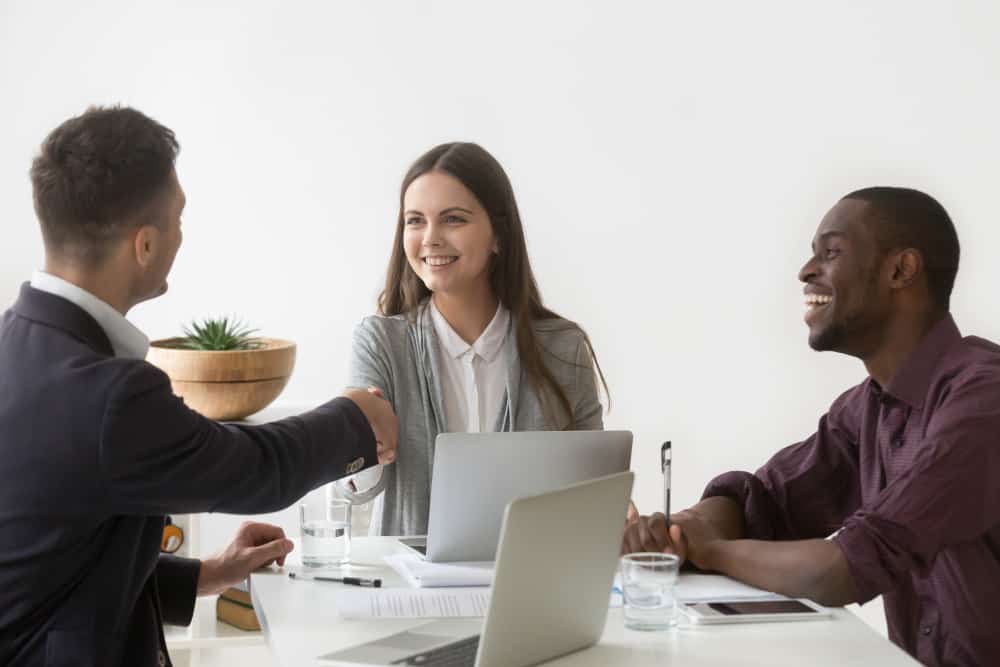 Furthermore, tracking metrics such as Time To Hire can help recruiters identify opportunities to reduce costs, increase efficiency, and enhance the candidate experience. Moreover, tracking Time To Hire can help decrease recruitment gaps, ensuring that candidates are quickly instructed and identified as the most suitable for the position. Measuring Time To Hire also helps recruiters ensure that their hiring decisions are backed by data and valid evidence. As such, tracking metrics such as Time To Hire is essential for recruiters to optimize their recruitment strategies and ensure the best possible outcome for their operations.
Time To Fill
Time to Fill is an important recruitment metric for recruiters to track because it helps them measure their efficiency and effectiveness when it comes to securing top quality talent quickly. It also provides insight into how well recruiters as a whole are performing and whether they need additional resources or support to improve their recruitment output.
Moreover, tracking Time to Fill helps build effective processes by providing recruiters with a clear sense of which recruiting tactics are working and which need improvement. Furthermore, tracking Time to Fill can help recruiters identify areas where their recruitment process needs improvement and help ensure that there is enough resources dedicated to finding the right people for each role and the right time. Finally, proper tracking of Time to Fill can ensure that recruitment teams are meeting targets and provide real time visibility into the individual recruiters' performance.
Sourcing Channel Effectiveness
Recruiters should track metrics like Sourcing Channel Effectiveness to make more informed decisions about recruitment practices. With this metric, recruiters can accurately identify the best channels for finding quality talent and effectively allocate a hiring budget. Additionally, tracking Sourcing Channel Effectiveness can help identify inefficiencies in recruitment strategies, allowing recruiters to adapt their approach as needed.
Tracking recruitment metrics also provides recruiters with an understanding of their organization's overall recruitment efforts; this allows recruiters to modify and optimize current practices while anticipating the impact of potential changes. By tracking Sourcing Channel Effectiveness, recruiters can ensure that the hiring process is best serving the organization and the hiring team's future success.
Cost Per Hire
Recruiters should track recruitment metrics such as Cost Per Hire (CPH) to better understand the overall effectiveness of their recruitment process. CPH is the cost to successfully hire an individual divided by the number of hires in a given period of time. This metric provides insight into the overall efficiency, effectiveness and cost-effectiveness of the process.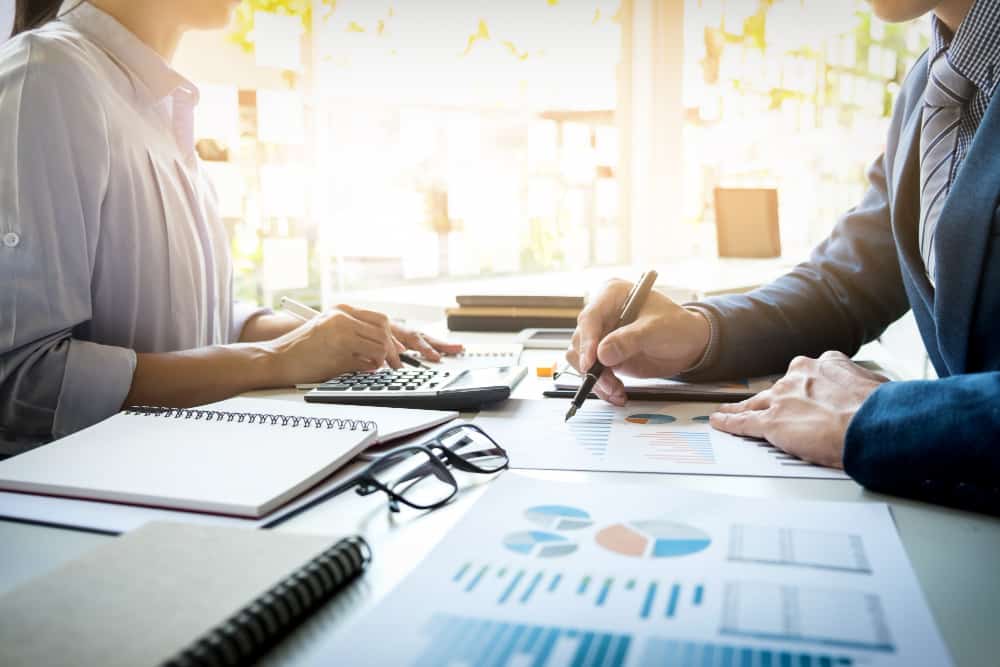 Tracking CPH on an ongoing basis gives recruiters valuable information about where costs are being incurred and opportunities exist to reduce costs and improve efficiency. CPH also allows recruiters to compare their recruitment efforts to industry benchmarks and to identify areas for improvement. Ultimately, tracking CPH allows recruiters to better control costs, measure performance and identify areas for strategic improvement in their recruitment process.
Diversity Recruiting Metrics
Recruiting metrics such as diversity recruiting metrics are essential for recruiters as they provide a means of measuring, tracking and monitoring the effectiveness of the recruitment process. Through such metrics, recruiters can identify any disparities in the recruitment process and ensure that they are recruiting individuals who reflect the diversity of their organization and the wider community. Diversity recruiting metrics also allow recruiters to assess the sources they are using to find suitable candidates, as well as their overall success rate in terms of the number of applications and hires. Additionally, tracking these metrics over time allows recruiters to measure the impact of any changes of initiatives they put in place, such as offering training and other support mechanisms, in order to make more informed decisions and strategies in order to increase diversity in recruitment.
Time To Productivity
Tracking recruitment metrics like Time to Productivity are essential for recruiters because it provides employers with valuable insight into how they are allocating their resources. By accurately gathering and organizing data relating to job roles and performance, employers can ensure they select the best qualified candidates, increase the overall effectiveness of their recruiting process, and reduce the cost of onboarding and training. This data can also help to identify any issues with training, policy, or procedure so employers can adjust accordingly. In addition, metrics such as Time to Productivity can provide insight into how to retain current talent and improve their efficiency at the given role. Moreover, tracking data over time can help employers identify their successes and areas of improvement when it comes to recruitment, allowing them to use more effective methods and strategies for future candidates. Thus, data-driven metrics like Time to Productivity are essential for recruiters to help optimize their recruitment strategies and acquire top talent in an efficient manner.
Application Completion Rate
Application Completion Rate is an important recruitment metric for recruiters to track because it gives an indication of how successful the recruiting process is. Tracking this metric allows recruiters to monitor how many applicants actually complete the entire application process. This metric can help identify any issues in the recruitment process that are preventing applicants from completing the process and provide guidance on how to make improvements. Additionally, tracking the Application Completion Rate helps recruiters better understand the quality of the applicants and make more informed hiring decisions. Lastly, this metric can also be used to measure the success of recruitment initiatives such as optimizing the job advertisement or streamlining the application process. Tracking the Application Completion Rate is beneficial for recruiters as it provides a big picture overview of the recruiting process, allowing them to make more well-informed decisions.
Offer Acceptance Rate
Recruitment metrics are important measures of the success of a recruiting process. They provide clarity into the performance and efficiency of the recruitment activities as well as provide insight into areas for improvement. Offer Acceptance Rate is one such metric that acts as a suitable measure to determine the success of a recruiting process. It keeps track of the number of offers accepted by candidates divided by the total number of offers sent out.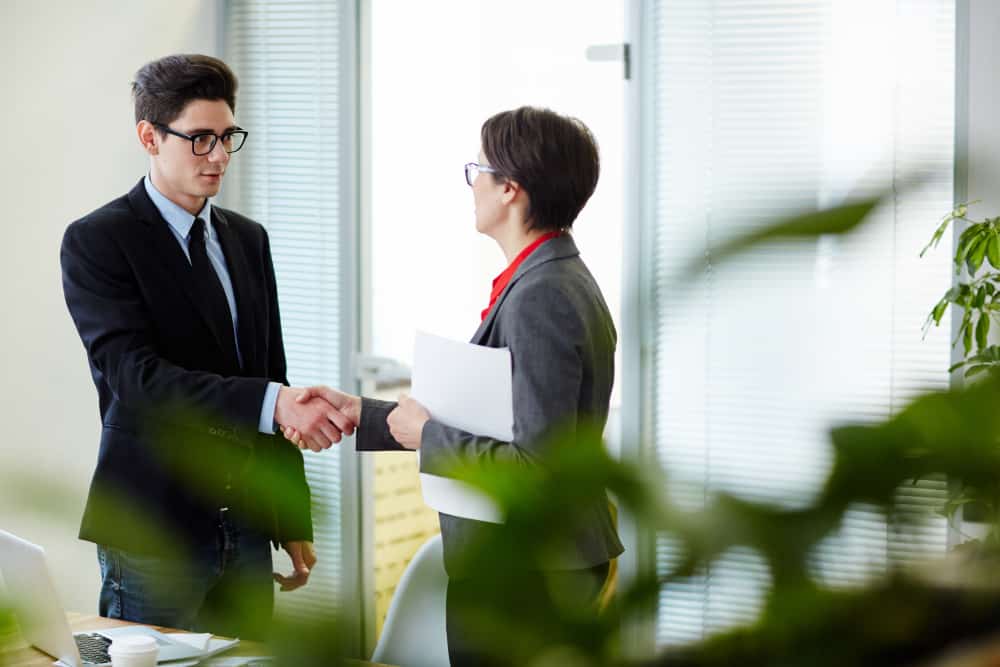 High acceptance rates indicate that the offers sent out to potential candidates were attractive, offering the right incentives, job title, and compensation package. Recruiters can use this metric to understand their current recruiting process and modify it to optimize the success rate. The Offer Acceptance Rate also serves as a great tool to benchmark the performance of recruiters against each other, encouraging healthy competition and optimal performance. All in all, Offer Acceptance Rate is an effective metric that can help recruiters assess and improve their recruitment process, ultimately leading to better employee retention, and increased efficiency.
Applicant Per Opening
Tracking recruitment metrics is important because they provide an indication of how well a company is doing in terms of its recruitment functions. Recruiter metrics such as Applicant Per Opening gives insight into the quality of applicants and the overall recruitment process. It indicates the number of applicants who have been processed to fill a vacancy and can measure the effectiveness of the recruitment process. This metric can be used to determine if any changes need to be made to the recruitment process or to pinpoint areas where improvements can be made. It helps to identify any potential recruitment issues and can be used to increase the overall efficiency of future recruitment endeavors. Tracking recruitment metrics can help a company to optimize its recruitment process in order to improve the quality of applicants and reduce recruitment costs. This can ultimately lead to higher retention rates and better overall performance.
Candidate Job Satisfaction
Recruiters need to actively track recruitment metrics to measure the success of their efforts in order to improve recruitment processes, better assess recruiting strategies and make more informed decisions about the hiring process. Candidate job satisfaction is an important metric to track as it can reveal how successful a recruiter is in its overall recruitment endeavours. It can reveal how satisfied applicants are with the recruitment process, the level of communication they received, how quickly they received feedback, and the overall impression they had regarding the recruiter and the job opportunity. By tracking this metric, recruiters can create goals to improve the recruitment process and measure their success in reaching those goals. Tracking candidate job satisfaction metrics can also help recruiters retain top talent in the long-term, ensuring that their efforts are matched with top-notch candidates who are capable of performing successfully in the position. This metric allows recruiters to gauge the overall efficacy of their recruitment process and make improvements as necessary.
Source Of Hire
It is critical for recruiters to track recruitment metrics such as Source of Hire in order to gain insights and improve the efficiency of their recruitment processes. Knowing which sources are generating quality candidates allows recruiters to make better informed decisions about where to invest their recruitment budget and efforts. Tracking source of hire also allows recruiters to better understand the success of their existing recruitment strategies and campaigns, giving them the opportunity to refine, optimize and improve their recruitment strategies for future recruitment cycles. Additionally, these insights can help to foster relationships with more successful sources, allowing recruiters to gain access to a more qualified pool of candidates. Ultimately, by tracking recruitment metrics like source of hire, recruiters can allocate their resources strategically and optimize their recruitment processes to acquire the best talent.
Hiring Manager Satisfaction
Recruiters should track recruitment metrics such as Hiring Manager Satisfaction because it allows for transparency and accuracy in the hiring process. It objectively measures the success or failure of a recruiter's efforts to satisfy the hiring manager's objectives, as well as the candidate experience. By tracking this metric, recruiters can assess their success rate, identify roadblocks in the process and make necessary improvements. Additionally, focusing on Hiring Manager Satisfaction provides recruiters with valuable feedback from stakeholders who know best the requirements of the job, the recruitment process and even the candidate experience. This metric can produce valuable insights which can lead to improved recruiting outcomes, and further enable recruiters to make more proactive hires, rather than just reactive ones.
First Year Turnover
Recruiting candidates for any organization is a time-consuming and expensive process. It involves sourcing quality applicants and conducting thorough background checks, as well as taking into account an array of characteristics that are difficult to measure and quantify.
This is why it is so important for recruiters to track recruitment metrics like first year turnover. This metric can have a direct and profound impact on an organization's success.
Tracking first-year turnover helps recruiters better understand why certain employees remain in their roles, how long they stay and on average, how long it takes new hires to reach full proficiency. This data can be used to make more informed decisions around recruiting new employees, such as finding the right candidates that fit the organization's goals and values and emphasizing training in order to boost employee retention.
By tracking recruitment metrics like first year turnover, recruiters are able to maximize their organizational efficiency, identify the weak spots of their recruitment process, and make better informed recruitment decisions. This will result in better employee retention while reducing the cost of hire and improving overall productivity.
Conclusion
The primary recruitment metrics every recruiter should track are time-to-fill (the amount of time it takes to fill a job opening), source of hire (where the successful candidate came from, for example through a job board or a referral), cost-per-hire (the total cost of hiring a candidate, including ads, agency fees, etc.) and quality-of-hire (includes assessing the fit between the successful candidate and the job, their performance metrics results, etc). Tracking these metrics will allow recruiters to measure the effectiveness of their job postings and recruitment strategies, and enable them to make data-driven decisions regarding the recruitment efforts.
Hirebee helps you get the best candidates for your team with the help of an excellent range of features such as excellent job distribution and a very effective candidate screening process.
FAQs
What Are Important Metrics To Track For Better Talent Acquistion?
Time-to-fill rate, applicant conversion rate, cost-per-hire, rejection rate, diversity rate, offer acceptance rate, employee referral rate, offer-to-acceptance rate, interview-to-offer rate, candidate experience score, job quality score, candidate engagement score.
What Is A Recruiting KPI?
Recruiting KPIs are metrics that measure the efficiency and effectiveness of the recruitment process. Examples of recruiting KPIs include time-to-fill, cost-per-hire, source of hire, offer acceptance rate, and hiring manager satisfaction. Used in conjunction, these KPIs can help managers identify areas of improvement and prioritize their time, energy, and resources.
What Are Recruiting Process Metrics?
Recruiting process metrics are numerical measurements used to evaluate the effectiveness of the hiring process. They measure things like time to hire, cost per hire, candidate experience, and quality of hire. The numbers collected help employers optimize their recruiting efforts.
What Is The Best Way To Measure The Effectiveness Of A Recruiter?
The best way to measure the effectiveness of a recruiter is to track and evaluate their hiring performance metrics, such as time to hire, cost per hire, quality of hire, and retention rate. Additionally, feedback from both employers and candidates can provide insight into a recruiter's performance.
What Is The Best Way To Monitor Recruitment Metrics?
The best way to monitor recruitment metrics is to track key metrics such as time to hire, cost per hire, offer acceptance rate, and source of hire. Having a comprehensive recruitment tracking system in place can help you stay on top of important recruitment performance indicators.