In today's digital age, social media has become an integral part of our daily lives, reshaping the way we communicate, share information, and make decisions. This ubiquitous online presence has not only revolutionized personal connections but has also had a profound impact on the world of recruitment. As organizations increasingly recognize the significance of finding the right talent to drive their success, they are turning to social media listening as a powerful tool to extract invaluable insights from the vast sea of online conversations.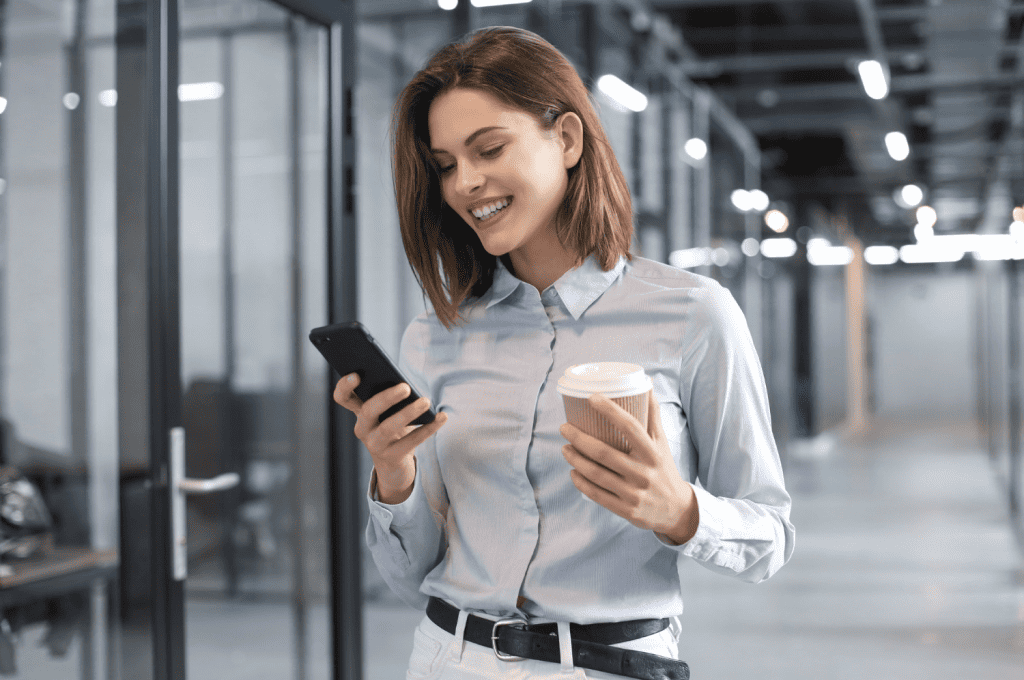 Social media listening, also known as social media monitoring or social media intelligence, goes beyond mere social media presence. It involves actively tracking, analyzing, and interpreting the conversations, sentiments, and trends circulating on various social media platforms. When applied strategically, it can provide recruiters with a competitive advantage by offering unparalleled insights into candidate preferences, industry trends, and even competitor strategies.
This outline aims to delve into the art and science of social media listening for recruitment, guiding you through the essential steps and best practices needed to harness the power of online conversations and make informed recruitment decisions. From setting up your listening framework to extracting actionable insights, we will explore the nuances of this dynamic field, shedding light on its significance and future trends. In the pages that follow, you will gain a comprehensive understanding of how social media listening can transform your recruitment efforts and elevate your organization's talent acquisition strategies.
Hirebee ensures that you are able to find the best candidates in the market for your team through industry-leading candidate screening as well as candidate sourcing features.
The Basics of Social Media Listening
Social Media Listening is a vital practice for modern recruitment strategies, enabling organizations to tap into valuable insights and trends within the online ecosystem. This section delves into the fundamental aspects of social media listening in the context of recruitment.
What is Social Media Listening?
Social Media Listening, also known as social media monitoring or social media intelligence, involves the systematic observation and analysis of conversations, mentions, and interactions across various social media platforms. It provides organizations with a means to understand what people are saying about their brand, industry, products, and, importantly, job opportunities. In recruitment, it entails tracking mentions of job openings, evaluating candidate sentiment, and identifying trends related to the job market.
Key Social Media Platforms for Recruitment
Different social media platforms serve distinct purposes in the recruitment landscape. This section explores the significance of platforms like LinkedIn, Twitter, Facebook, Instagram, and niche job boards in the context of social media listening for recruitment. Each platform offers unique opportunities and challenges for sourcing and engaging with potential candidates.
Tools and Technologies for Social Media Listening
To effectively harness the power of social media listening, organizations employ a range of tools and technologies. This may include social media monitoring software, sentiment analysis tools, and data visualization platforms. This section outlines the essential tools and their functionalities, highlighting the importance of selecting the right ones to achieve specific recruitment objectives.
Setting Up Social Media Listening for Recruitment
Setting up effective social media listening for recruitment involves a strategic approach to harnessing the power of online conversations and insights. This phase lays the foundation for a successful recruitment campaign.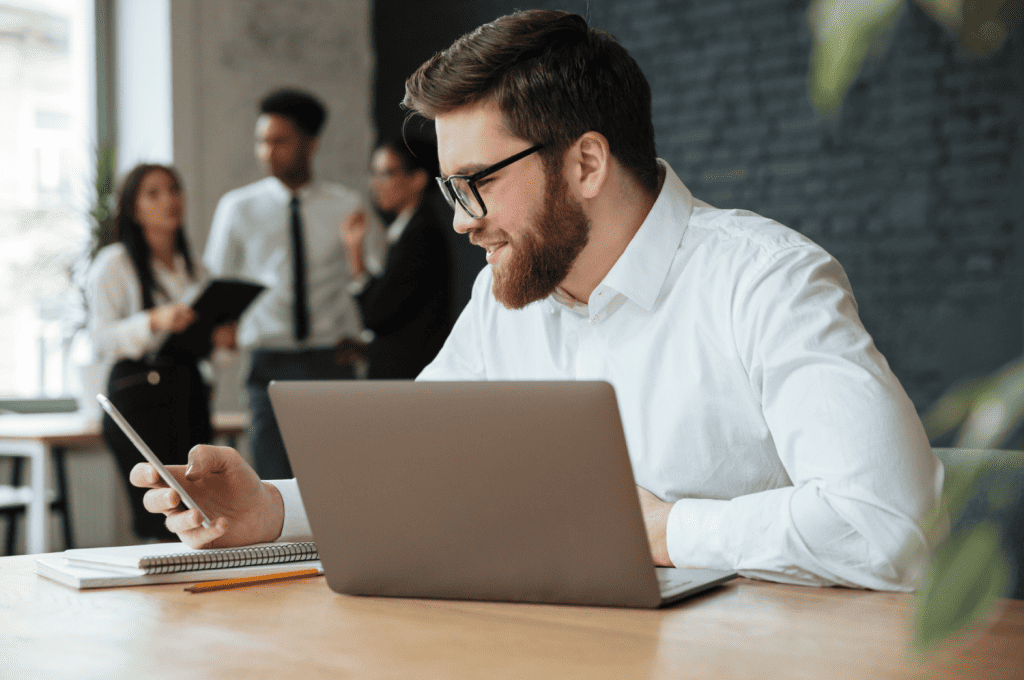 Here are key steps to consider:
Identifying Recruitment Goals and Objectives:
Begin by defining clear and specific recruitment goals. Are you looking to hire a certain number of employees, target specific skill sets, or enhance employer branding?
Establish measurable objectives, such as reducing time-to-hire, improving candidate quality, or increasing the diversity of applicants.
Selecting Relevant Keywords and Hashtags:
Choose keywords and hashtags that are directly related to your recruitment objectives.
Consider industry-specific terms, job titles, location-based keywords, and trending hashtags to broaden your reach.
Choosing the Right Social Media Monitoring Tools:
Select suitable social media monitoring tools or platforms based on your budget and requirements. Popular options include Hootsuite, Brandwatch, or Mention.
Ensure the chosen tools provide real-time tracking and robust analytics capabilities.
Defining Data Sources and Channels:
Determine where your target audience is most active. This may include platforms like LinkedIn, Twitter, Facebook, or industry-specific forums.
Specify the data sources and channels you will monitor to focus your efforts effectively.
Establishing a Monitoring Schedule:
Create a monitoring schedule to track conversations consistently. Decide how frequently you will collect data, whether in real-time or at set intervals.
Adapt the schedule as needed to stay responsive to changes in online discussions and trends.
This phase of setting up social media listening serves as a critical groundwork for the subsequent steps, ensuring that you are positioned to gather valuable insights from online conversations and optimize your recruitment strategies accordingly.
Extracting Insights from Online Conversations
In the realm of recruitment, extracting meaningful insights from online conversations is pivotal for making informed decisions and staying competitive in a rapidly evolving job market. This section delves into the various techniques and methodologies employed to glean valuable information from social media listening efforts.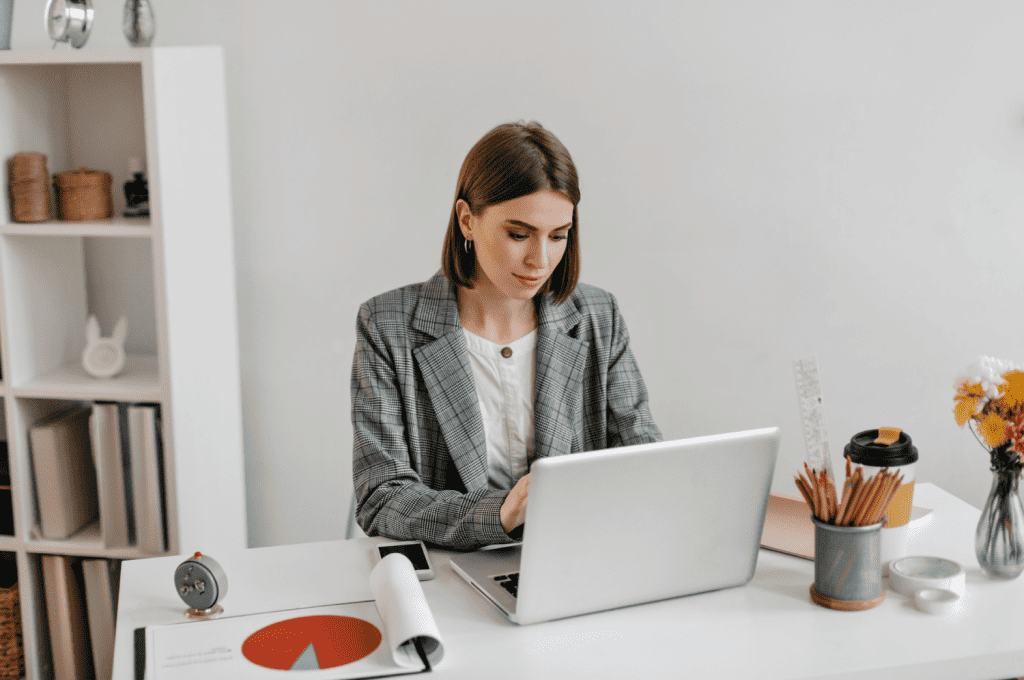 Sentiment Analysis:
Sentiment analysis plays a crucial role in understanding how candidates and the general public perceive your organization. By categorizing sentiments as positive, negative, or neutral, recruiters can gauge the public's sentiment towards their company or brand. Positive sentiment often signifies a strong employer brand, while negative sentiment may indicate potential issues that need addressing. By monitoring sentiment trends over time, recruiters can identify areas for improvement and develop strategies to enhance their image in the eyes of prospective candidates.
Trend Analysis:
Online conversations provide a treasure trove of data that can reveal emerging trends in the job market. By analyzing discussions and hashtags related to specific skills, industries, or job roles, recruiters can identify hot topics and shifts in candidate preferences. Staying ahead of these trends allows organizations to tailor their recruitment strategies, ensuring they are in sync with the evolving needs and expectations of potential hires.
Competitor Analysis:
Monitoring your competitors' online presence and recruitment efforts can provide valuable insights into their strategies and successes. By observing their interactions and campaigns, recruiters can gain a competitive edge by learning from their rivals' achievements and failures. This knowledge can inform adjustments to recruitment approaches, helping organizations attract top talent effectively.
Candidate Insights:
Social media listening also enables recruiters to gain a deeper understanding of candidate needs and preferences. By tracking discussions related to job hunting, job satisfaction, and workplace expectations, recruiters can fine-tune their recruitment processes and job offers to better align with what potential candidates seek in an employer.
In summary, extracting insights from online conversations through sentiment analysis, trend analysis, competitor analysis, and understanding candidate insights empowers recruiters to make data-driven decisions, refine their strategies, and ultimately, succeed in attracting and retaining top talent.
Extracting Insights from Online Conversations
In the realm of recruitment, extracting valuable insights from online conversations through social media listening is a critical step. This section delves into the methods and strategies to harness the power of online discourse for more informed hiring decisions.
Sentiment Analysis:
One of the primary facets is sentiment analysis, which helps gauge the overall sentiment—positive, negative, or neutral—surrounding your company or job openings. This insight is invaluable for understanding the public perception of your organization and its impact on potential candidates' interest.
Trend Analysis:
Online conversations often reflect industry trends, including job market trends. By analyzing these discussions, recruiters can stay ahead of the curve, adjusting their recruitment strategies to meet evolving demands and preferences.
Competitor Analysis:
Monitoring competitors' hiring strategies provides a competitive edge. By understanding their strengths and weaknesses, recruiters can fine-tune their approaches and attract talent that might have otherwise gravitated towards rivals.
Candidate Insights:
Perhaps the most crucial aspect is gaining insights into candidate needs and preferences. By actively listening to their conversations, recruiters can tailor their job listings, company culture, and engagement strategies to align with what potential candidates are seeking.
In this section, we explore how to decipher these insights effectively, transforming unstructured online conversations into actionable data that enhances the recruitment process.
Case Studies and Examples
In this section, we will delve into real-world case studies and examples that illustrate the practical application of social media listening in recruitment. These cases demonstrate how organizations have successfully harnessed the power of online conversations to enhance their recruitment strategies.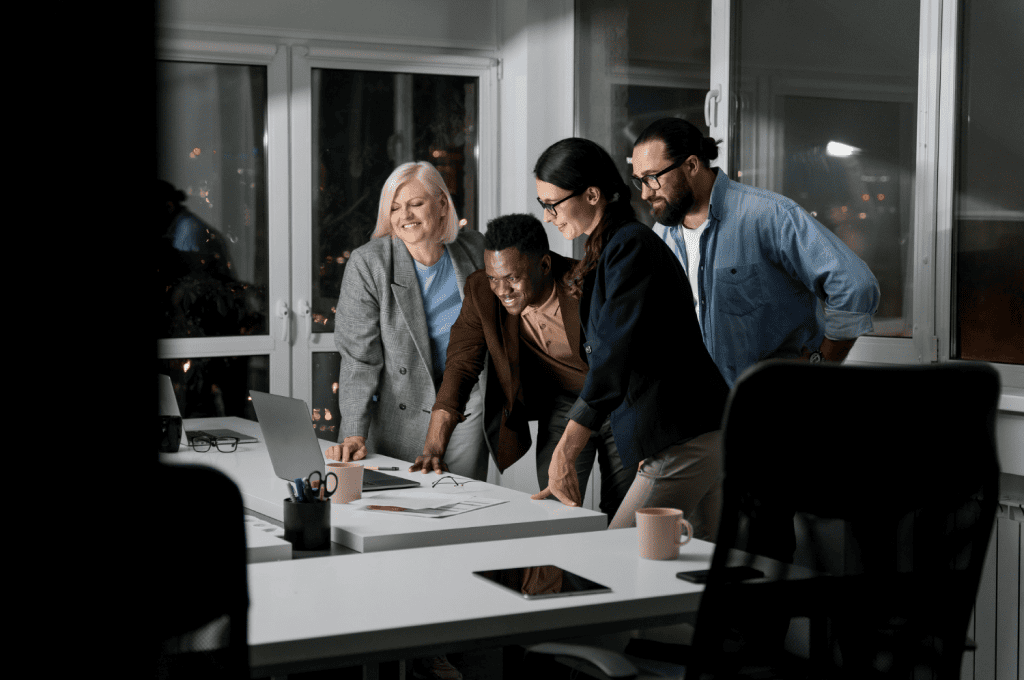 Case Study 1: Tech Company's Talent Acquisition Triumph
Description: We will explore how a tech company utilized social media listening to identify emerging skills and trends within the industry. By monitoring discussions on platforms like LinkedIn and Twitter, they pinpointed the most sought-after skills and tailored their job postings accordingly. The result was a significant increase in the quality and relevance of applicants.
Key Takeaway: Highlight the role of trend analysis and adaptability in recruitment.
Case Study 2: Competitor Intelligence in Retail
Description: This case examines a retail giant that employed social media listening to gain insights into their competitors' hiring strategies. By analyzing competitor job postings, candidate reviews, and employee sentiment, they developed a competitive edge in attracting top talent.
Key Takeaway: Emphasize the importance of competitor analysis for recruitment success.
Case Study 3: Healthcare Institution's Candidate-Centric Approach
Description: We'll discuss how a healthcare institution used social media listening to understand the needs and preferences of potential candidates. By actively engaging with healthcare professionals on social platforms, they tailored their recruitment efforts to provide a more personalized experience, resulting in higher applicant satisfaction and retention rates.
Key Takeaway: Showcase the significance of candidate insights in recruitment.
These case studies illustrate the versatility of social media listening and how it can be customized to suit various industries and organizational objectives. By learning from these examples, recruiters and HR professionals can gain valuable insights into the best practices and strategies for leveraging online conversations to optimize their recruitment processes.
Best Practices for Social Media Listening in Recruitment
To harness the power of social media listening effectively for recruitment, it's essential to follow best practices that ensure the process is efficient, ethical, and yields meaningful insights. Here are key guidelines:
Maintaining Data Privacy and Compliance:
Respect candidate privacy and adhere to relevant data protection regulations such as GDPR or CCPA. Anonymize personal data and obtain consent when necessary.
Leveraging AI and Machine Learning for Advanced Insights:
Incorporate artificial intelligence and machine learning algorithms to analyze vast amounts of data efficiently. These technologies can uncover patterns, sentiments, and trends that human analysis might overlook.
Building an Effective Response Strategy:
Don't limit social media listening to data collection. Develop a response strategy to engage with potential candidates, answer queries, and address concerns promptly. Effective communication can enhance your brand image.
Continuous Improvement and Adaptation:
Social media landscapes change rapidly. Regularly evaluate and update your listening strategy to remain relevant. Adapt to shifting trends and feedback to refine your recruitment efforts continually.
By following these best practices, organizations can maximize the benefits of social media listening, gaining a competitive edge in recruiting top talent while maintaining ethical and compliant practices. It's a dynamic field that requires ongoing attention and adaptation, but the rewards in terms of quality hires and improved employer branding are well worth the effort.
Conclusion
In conclusion, Social Media Listening is a powerful tool for recruitment, allowing organizations to extract valuable insights from online conversations. By harnessing sentiment analysis, trend identification, and competitor analysis, recruiters can make informed decisions, tailor their strategies, and stay competitive in the ever-evolving job market. However, it is essential to navigate challenges such as data overload and privacy concerns while embracing emerging technologies and trends. As we move forward, the integration of advanced analytics and predictive tools will further transform recruitment. By embracing these practices and staying vigilant in monitoring and adapting, businesses can unlock the full potential of social media for successful hiring endeavors.
Hirebee makes sure that you are able to make the most of your recruiting efforts, as you will no longer have to worry job distribution or reporting and analytics.
FAQs
What is social media listening in the context of recruitment?
Social media listening in recruitment refers to the practice of monitoring and analyzing online conversations and interactions on social media platforms to gather insights about potential candidates, industry trends, and competitors.
Why is social media listening important for recruitment?
Social media listening helps recruiters identify and engage with passive job seekers, understand candidate preferences, track industry trends, and improve employer branding.
Which social media platforms should I focus on for social media listening in recruitment?
The choice of platforms depends on your target audience and industry. Common platforms include LinkedIn, Twitter, Facebook, and industry-specific forums and communities.
What tools and technologies are available for social media listening?
There are various tools such as Brandwatch, Hootsuite, and Mention that can help you monitor social media conversations. Additionally, AI and machine learning tools can provide advanced insights.
How do I set up social media listening for recruitment?
Start by defining your recruitment goals, selecting relevant keywords and hashtags, choosing the right monitoring tools, identifying data sources, and establishing a monitoring schedule.