The pursuit of a fulfilling and rewarding career is a journey that most individuals embark on at some point in their lives. In this quest for the ideal job, job boards have become an invaluable tool, helping job seekers find opportunities, and employers connect with top talent.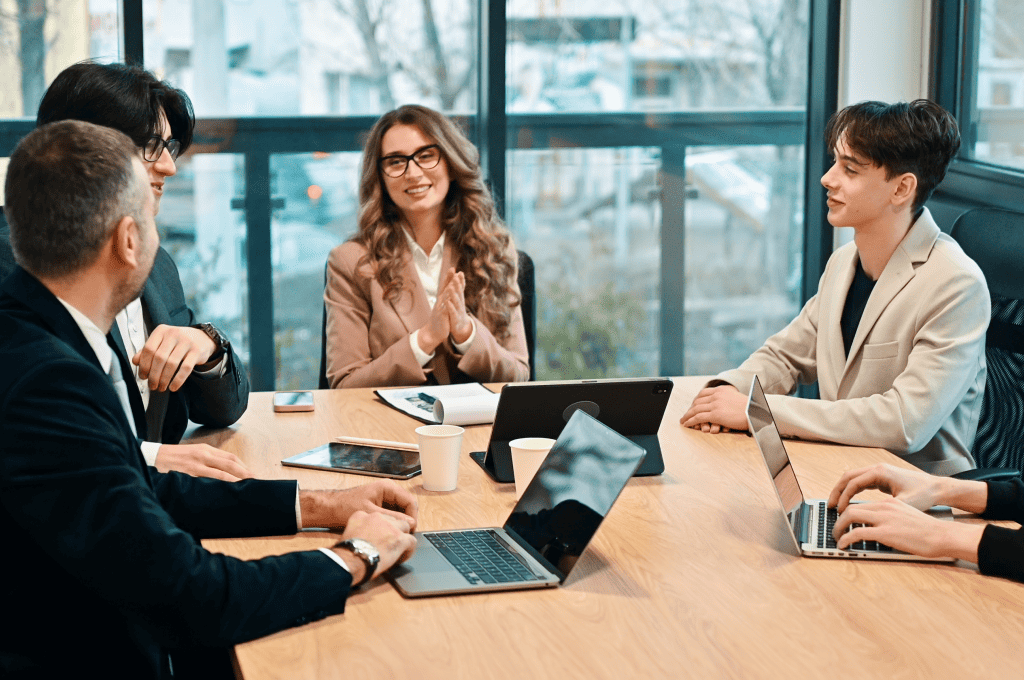 In Canada, a country renowned for its diverse job market, a plethora of job boards exists, each catering to various industries, skillsets, and preferences. However, with this abundance of options, choosing the right job board can be a challenging task.
This article serves as a comprehensive guide for job seekers and employers alike, offering an in-depth comparison of the best job boards in Canada. It delves into the unique features, strengths, and weaknesses of these platforms, aiming to aid users in making informed decisions and optimizing their job search or recruitment efforts.
As Canada continues to evolve and adapt to changing labor market dynamics, job boards remain a central pillar in connecting talent with opportunity. Whether you are a recent graduate entering the workforce for the first time, a seasoned professional looking to advance your career, or an employer seeking the best candidates, the right job board can be your key to success.
From general job boards that cover a wide spectrum of industries to specialized platforms dedicated to specific sectors, this article will explore the diverse landscape of job boards in Canada.
So, if you're seeking the ideal platform to kickstart your career or find the perfect candidate, join us on this exploration of the best job boards in Canada, and let's navigate the job market together.
Hirebee is also a robust platform that allows you to get the best experience when it comes to finding jobs in the highly competitive job market.
The Top Canadian Job Boards: An Overview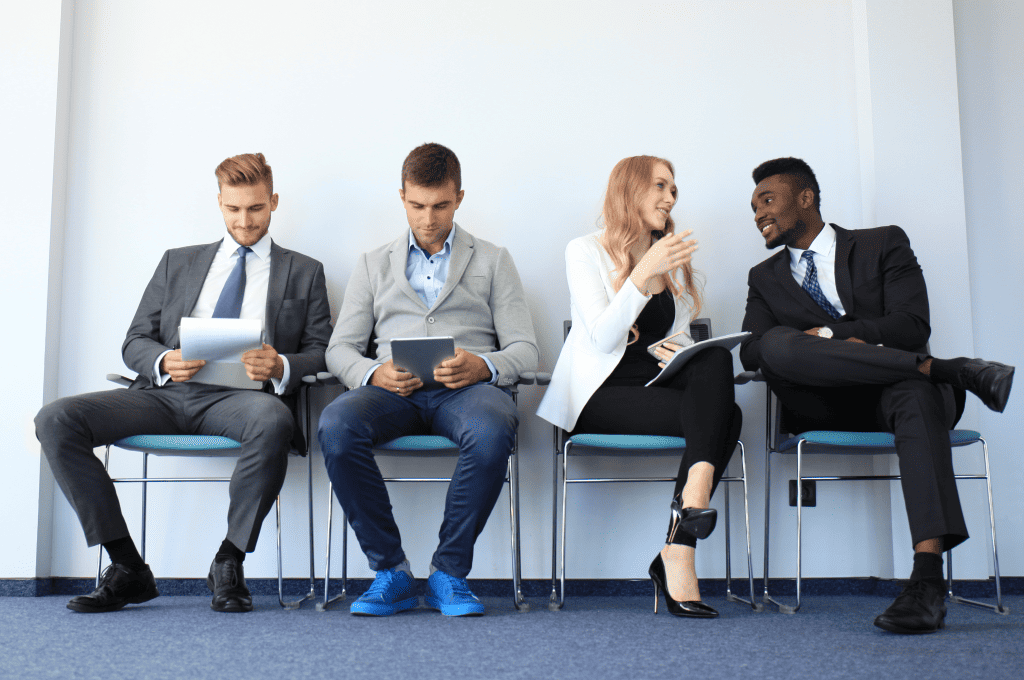 In the vast expanse of the internet, job seekers and employers alike seek reliable platforms to connect and fulfill their respective employment needs. When it comes to the best job boards in Canada, a diverse range of options exists to cater to the specific requirements of job seekers and recruiters.
These top Canadian job search websites play a pivotal role in bridging the gap between talent and opportunity, ensuring a robust, dynamic, and inclusive job market in Canada.
Job boards for Canadian job seekers are abundant, and they span a wide spectrum of industries and professions. Whether you are in tech, healthcare, finance, or any other sector, there's a Canadian job board tailored to your needs.
These platforms provide more than just a place to submit your resume; they offer Canada job market insights, career guidance, and networking opportunities that are invaluable for those navigating the complex world of employment.
When comparing Canadian job boards, it's important to consider factors such as the number and diversity of Canadian job listings, user-friendliness, and the quality of services provided. Some job boards may specialize in certain industries, while others may focus on entry-level or executive positions.
By understanding the unique features and strengths of these platforms, job seekers and employers can make informed decisions that enhance their job search or recruitment efforts.

The Top Canadian Job Boards: An Overview
In the ever-evolving landscape of job search platforms, job seekers and employers in Canada have an array of options to choose from. When it comes to finding the best job search platforms in Canada, it's crucial to navigate through the vast sea of job boards effectively. This overview aims to provide job seekers and employers with a comprehensive understanding of the Canadian job board landscape, offering a glimpse into what each platform brings to the table.
Navigating job boards in Canada can be a daunting task, as the country boasts a diverse job market with a wide range of industries and skill sets. From general job boards to specialized platforms, each caters to distinct needs. To assist you in making an informed decision, here is an overview of some of the top job boards in Canada.
Indeed is one of the most well-known and widely used job boards globally, and job board reviews for Canada consistently highlight its popularity among both job seekers and employers. Indeed's strength lies in its extensive database of job listings, covering a broad spectrum of industries. Whether you are seeking an entry-level position or are a seasoned professional, Indeed offers a user-friendly platform that allows you to search for jobs by location, industry, or specific keywords. Additionally, it provides valuable resources such as company reviews and salary information, empowering job seekers with the information they need to make informed decisions.
LinkedIn is a professional networking platform that has evolved into a powerful tool for both job seekers and employers. It not only enables you to build your professional network but also provides a dedicated job search feature. Job seekers can create profiles showcasing their skills and experiences, while employers can post job openings and connect with potential candidates. LinkedIn is particularly useful for those looking to make industry-specific connections and build a personal brand.
Workopolis, known for its extensive Canadian job listings, has been a trusted name in the Canadian job market for many years. While it doesn't have the global reach of platforms like Indeed, it remains a strong contender for those seeking employment within Canada. Workopolis offers a user-friendly interface, allowing job seekers to search for positions by location, industry, and keywords. It also provides valuable career resources and advice, making it a valuable resource for job seekers at all stages of their careers.
Monster is another established player in the Canadian job market. It is particularly known for its job board reviews for Canada, which often highlight its strong presence in the country. Monster's platform offers a wide range of job listings, including both general and specialized positions. It also provides additional features like resume building and career advice, making it a one-stop destination for job seekers.
Glassdoor takes a unique approach to the job search platform by combining job listings with company reviews and employee insights. Job seekers can not only search for job openings but also access information about company culture, salaries, and the overall employee experience. This transparency makes it a valuable resource for those who want to make well-informed decisions about where they work.
Eluta is a specialized Canadian job board that focuses on job listings from the country's top employers. It is known for its commitment to providing a high-quality job search experience. Eluta's platform allows job seekers to search for positions by industry, location, and specific keywords, with a particular focus on jobs at leading companies in Canada.
For those interested in the nonprofit sector, CharityVillage is a go-to platform. It specializes in job listings for roles within the nonprofit and charitable organizations. This platform caters to a niche but vital sector, making it an excellent resource for job seekers passionate about making a difference through their work.
Job Bank is a federal government-run job board, which means it often features positions in various government agencies and departments. It's a resource for job seekers looking for positions with the Canadian government, as well as jobs in various industries across the country. Job Bank also provides labor market information and resources to help job seekers in their search.
SimplyHired is another job search platform that aggregates job listings from various sources, providing a wide range of opportunities to job seekers. It offers a straightforward interface that allows users to search for jobs by location, company, or industry. While it may not be as well-known as some of the larger platforms, it provides a valuable service by consolidating job listings in one place.
The Canadian Job Bank, with its Job Match feature, connects job seekers with employers looking for specific skills and qualifications. It uses a matching system to help job seekers find positions that align with their expertise, making it a useful tool for those seeking jobs that precisely match their qualifications.
When comparing Canadian job boards, it's essential to consider several factors to ensure you choose the right platform for your needs. Here are some key points to keep in mind:
Diversity of Job Listings: The breadth of job listings offered by a job board is a critical factor. Some platforms cater to specific industries or job types, while others cover a wide range of professions. Consider your field of interest and expertise when choosing a job board.
User-Friendliness: A user-friendly interface is crucial for a smooth job search experience. Look for platforms that offer easy navigation, advanced search filters, and the ability to save job searches and receive email notifications for new listings.
Additional Resources: Many job boards provide valuable resources, such as resume building tools, interview tips, and salary information. These can be instrumental in enhancing your job search or recruitment efforts.
Networking and Company Insights: Platforms that offer networking opportunities and insights into company culture, salaries, and employee reviews can provide a more holistic view of potential employers.
Geographic Focus: Some job boards are more Canada-centric, while others may have a global reach. Depending on your job search goals, consider whether you want to focus exclusively on Canadian job opportunities or are open to international positions.
In conclusion, the best job search platforms in Canada offer a wealth of opportunities for job seekers and employers. The key is to align your specific needs and preferences with the features and strengths of the various job boards. Whether you're looking for the broadest selection of job listings, a platform that prioritizes company culture and reviews, or a specialized board catering to a particular sector, Canada's job boards have you covered. Understanding the unique offerings of these platforms will empower you to make well-informed decisions and optimize your job search or recruitment journey. The Canadian job market is rich and diverse, and these job boards are your gateway to success in this dynamic landscape.
Effective Job Search Strategies for the Canadian Market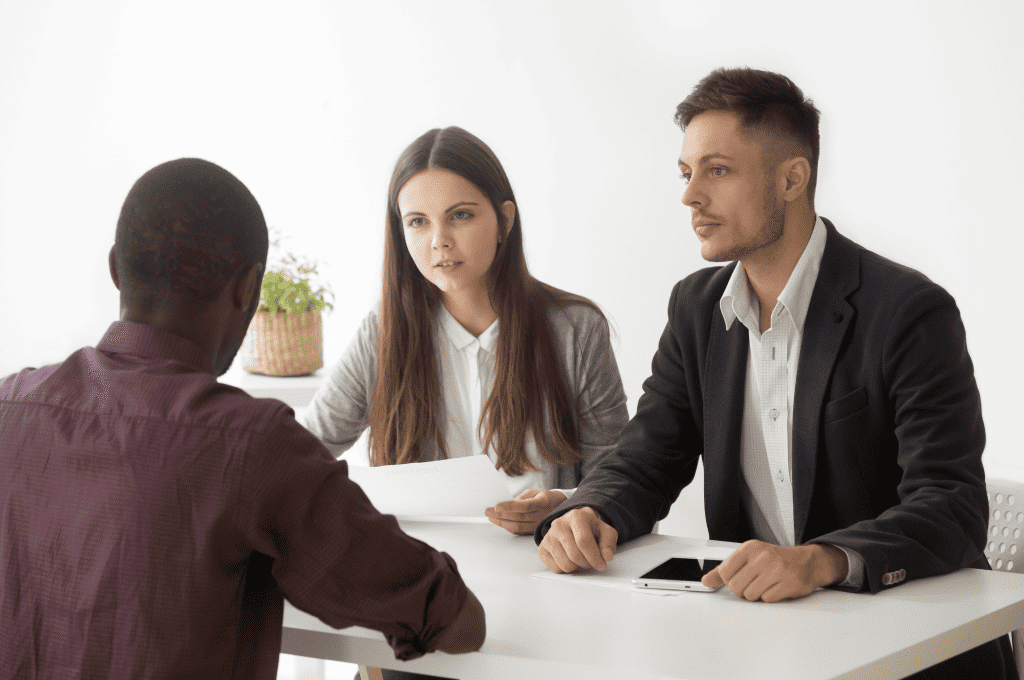 In today's competitive job market, job seekers in Canada need to employ effective job search strategies to secure their ideal positions. To navigate the dynamic landscape of the Canadian job market successfully, it's crucial to stay informed about the latest Canadian job market trends and utilize effective job search tips. Here are some strategies to help you stand out in your job search:
1. Leverage Online Resources:
The digital age has transformed job searching in Canada, and the internet is a treasure trove of opportunities. Start by exploring various job boards, company websites, and professional networking platforms. Create and optimize your LinkedIn profile to showcase your skills and connect with potential employers. Additionally, consider using job search engines that aggregate listings from multiple sources to ensure you don't miss any opportunities.
2. Tailor Your Resume and Cover Letter:
One of the most effective job search tips for Canada is customizing your resume and cover letter for each application. Highlight relevant skills and experiences that match the job description, and emphasize how you can contribute to the company's goals. Be sure to proofread and edit your documents to ensure they are error-free and professional.
3. Network Actively:
Networking plays a vital role in finding opportunities in Canada. Attend industry events, join professional organizations, and reach out to your existing network for job leads. Building relationships with professionals in your field can often lead to hidden job opportunities and insights into Canadian job market trends.
4. Stay Informed:
To be effective in your job search, stay up-to-date with Canadian job market trends. Understand which industries are growing, which skills are in demand, and what employers are looking for in candidates. Subscribe to industry-related publications and attend webinars or seminars to gain knowledge that can set you apart in interviews.
5. Use Targeted Keywords:
When searching for jobs online, use specific and targeted keywords. This not only helps you find the most relevant listings but also ensures that your resume and cover letter align with the job posting. Many employers and job boards use applicant tracking systems (ATS) that scan for keywords, so using them strategically can improve your chances of being noticed.
6. Practice Interviewing:
Effective job search strategies in Canada go beyond the application process. It's essential to prepare for interviews. Research common interview questions in your industry and practice your responses. Additionally, consider doing mock interviews with friends or career coaches to boost your confidence and improve your interview performance.
7. Follow Up:
After submitting applications or attending interviews, don't forget to follow up with prospective employers. A courteous and timely follow-up email or call can demonstrate your enthusiasm and professionalism.
8. Be Patient and Persistent:
The job search process in Canada can be lengthy, and rejection is a part of the journey. Be patient and persistent in your efforts. Don't get discouraged by setbacks; use them as opportunities to learn and improve.
In conclusion, effective job search strategies for the Canadian market require a proactive and informed approach. By leveraging online resources, networking, staying informed about Canadian job market trends, and honing your application and interview skills, you can position yourself as a competitive candidate. Remember that patience and persistence are crucial, and with dedication, you can navigate the Canadian job market successfully and secure your dream job.

Additional Resources for Canadian Job Seekers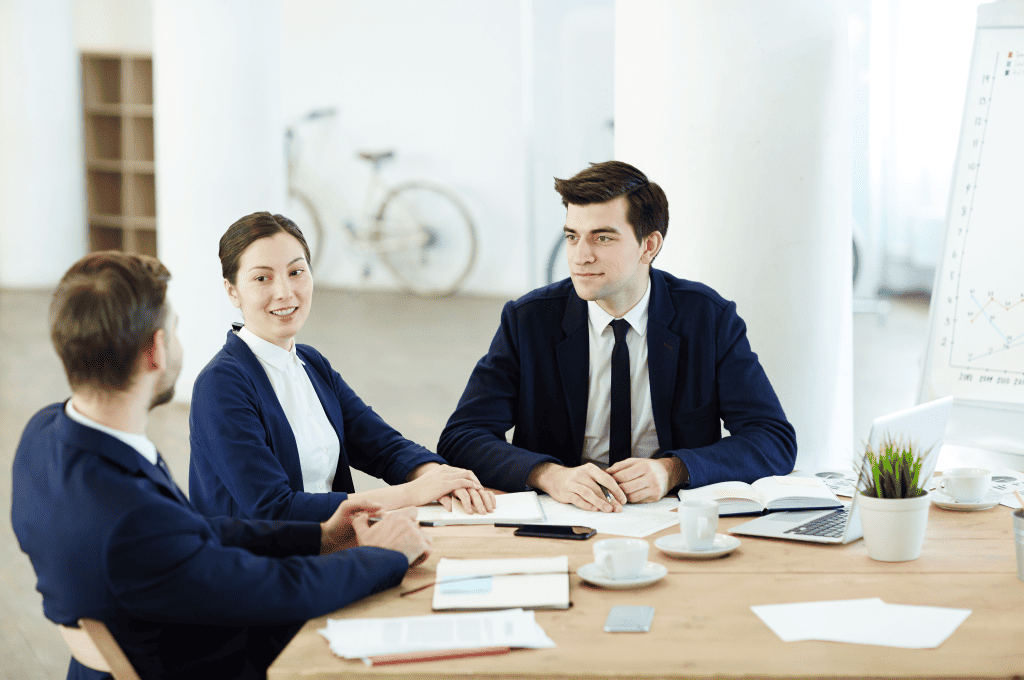 In the quest for meaningful employment in Canada, job seekers have a wealth of resources at their disposal to enhance their job search efforts and career development. Beyond job boards and traditional job search strategies, several additional resources can provide valuable support and insights for those navigating the Canadian job market.
Government Services: Many government agencies and organizations in Canada offer services and programs to assist job seekers. This includes job search workshops, career counseling, and job placement services. One of the most prominent resources is Service Canada, which provides a wide range of employment-related services, including information on job trends, labor market information, and job training programs.
Career Development Centers: Numerous universities, colleges, and community centers across Canada host career development centers. These centers offer services such as resume reviews, mock interviews, and career assessments. They can provide tailored advice to students, recent graduates, and professionals at various stages of their careers.
Industry Associations: Depending on your field of interest or expertise, industry-specific associations and organizations can be invaluable resources. These groups often offer networking events, job boards, and industry insights. Joining these associations can help you stay connected with your professional community and access industry-specific job opportunities.
Nonprofit Organizations: Certain nonprofit organizations in Canada focus on helping specific demographics, such as newcomers to the country, individuals with disabilities, or youth. They provide specialized support, including job search assistance, skills training, and mentorship programs.
Employment Agencies: Employment agencies and recruitment firms play a crucial role in connecting job seekers with employers. These agencies often have in-depth knowledge of the job market and can match candidates with suitable job openings. It's essential to choose reputable agencies that specialize in your field or industry.
Online Learning Platforms: Continuous learning and skill development are essential in the evolving job market. Online learning platforms like Coursera, LinkedIn Learning, and edX offer a wide range of courses and certifications that can enhance your skills and make you more competitive in the job market.
Government Grant and Funding Programs: Depending on your situation and career goals, you may be eligible for government grants or funding programs. These can help with retraining, starting a business, or pursuing educational opportunities. Research available programs and see if any align with your needs.
Mentorship Programs: Mentorship programs can provide invaluable guidance and support. These programs often connect experienced professionals with those looking to advance in their careers. Establishing a mentorship relationship can help you gain insights and navigate the complexities of the job market more effectively.
Community Resources: Local community centers and organizations frequently offer job search assistance, workshops, and support groups. These resources can be particularly beneficial for individuals seeking employment within their local community.
By tapping into these additional resources, Canadian job seekers can take a more holistic approach to their job search and career development. Whether you're looking for government support, industry-specific guidance, or opportunities for growth and learning, these resources can provide the tools and assistance you need to thrive in the Canadian job market.
FAQs
Which job board is the best for finding jobs in a specific industry or profession in Canada?
Answer: The best job board for finding jobs in a specific industry or profession in Canada depends on your field of interest. Some job boards specialize in certain sectors, while others cater to a broader audience. It's essential to explore different platforms to find the one that aligns with your career goals and industry.
Are there any government-run job boards in Canada, and how do they differ from private job boards?
Answer: Yes, there are government-run job boards in Canada, such as the Canadian Job Bank. These boards often feature job listings in various government agencies and departments. Government job boards can be different in terms of the types of positions they feature and their application processes. They may also provide labor market information and resources for job seekers.
What are some key trends in the Canadian job market that job seekers should be aware of?
Answer: The Canadian job market is dynamic, and several trends can impact job seekers. Some key trends to be aware of include the growth of remote work, increased demand for digital skills, and the importance of diversity and inclusion in hiring practices. Staying informed about these trends can help job seekers make strategic career decisions.
How can I effectively network in the Canadian job market to enhance my job search?
Answer: Networking in the Canadian job market involves attending industry events, joining professional organizations, and connecting with professionals in your field on platforms like LinkedIn. Actively participating in networking events and maintaining a strong online presence can help you make valuable connections and access hidden job opportunities.
What additional resources are available for job seekers in Canada, aside from job boards?

Answer: In addition to job boards, Canadian job seekers can access various resources, including government services, career development centers, industry associations, nonprofit organizations, employment agencies, online learning platforms, government grant and funding programs, mentorship programs, and local community resources. These resources provide support and guidance in various aspects of the job search and career development process.
These FAQs aim to provide answers to some of the common questions that job seekers in Canada might have while navigating the job market.
Conclusion
In conclusion, the Canadian job market is a dynamic and ever-evolving landscape where opportunities abound. With a multitude of job boards and a variety of resources available, individuals can find the perfect job or candidate.
Effective job search strategies encompass more than just choosing the right job board; they include staying informed about industry trends, networking actively, and mastering essential job search skills.
With patience, persistence, and a strategic approach, both job seekers and employers can thrive in the Canadian job market and contribute to the continued growth and development of this vibrant and diverse nation.
And if you need any assistance with finding the right job for yourself, then Hirebee is here to help you out with it.