In the fast-paced and ever-evolving world of information technology, finding the right job opportunities can be a daunting task. With the job market constantly shifting, IT professionals need a reliable compass to navigate their career path. As we step into 2023, the importance of leveraging specialized job boards for IT roles cannot be overstated. These platforms serve as a vital link between job seekers and employers in the tech industry, offering a vast array of positions, from software development to cybersecurity and beyond.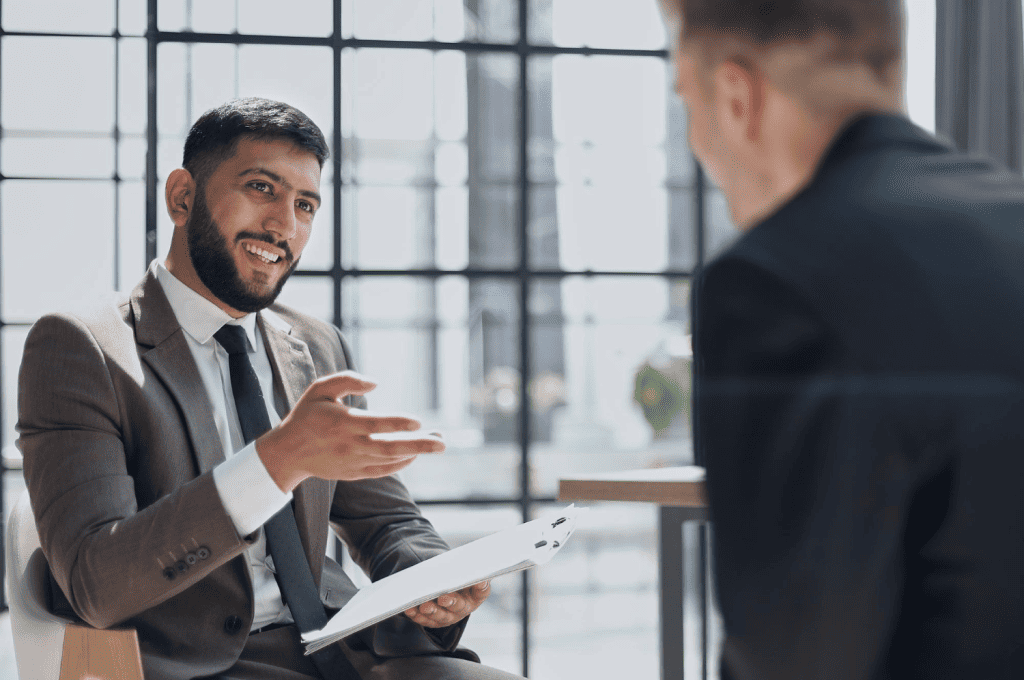 In this exploration, we embark on a journey to uncover the top 5 IT job boards of 2023. These platforms have demonstrated their commitment to connecting IT talent with cutting-edge opportunities, facilitating the growth of professionals and the progress of businesses. Join us as we delve into the features, strengths, and unique offerings of these leading job boards, empowering you to make informed decisions in your IT career and seize the most promising prospects in this ever-dynamic field.
Introduction to job market
An introduction to the job market encompasses the dynamic landscape in which individuals seek employment opportunities and organizations seek talent. It serves as the interface between supply and demand in the labor force, reflecting economic trends, technological advancements, and societal changes. In this complex ecosystem, job seekers pursue their career goals, considering factors such as their skills, qualifications, and personal aspirations. Employers, on the other hand, aim to attract and retain the best-suited candidates to meet their business needs.
The job market is influenced by various elements, including global and local economic conditions, industry-specific demands, and shifts in the workforce. Technological innovations, automation, and evolving job roles further shape this landscape. To navigate the job market successfully, individuals must adapt, continuously learn, and network effectively. Furthermore, businesses must establish robust recruitment and retention strategies to secure top talent. Understanding the dynamics of the job market is essential for both job seekers and employers to make informed decisions and thrive in an ever-changing professional world.
The Role of Job Boards in IT Job Search
Job boards play a crucial role in the modern IT job search process. These online platforms serve as virtual marketplaces where job seekers and employers can connect, making the search for IT positions more efficient and accessible.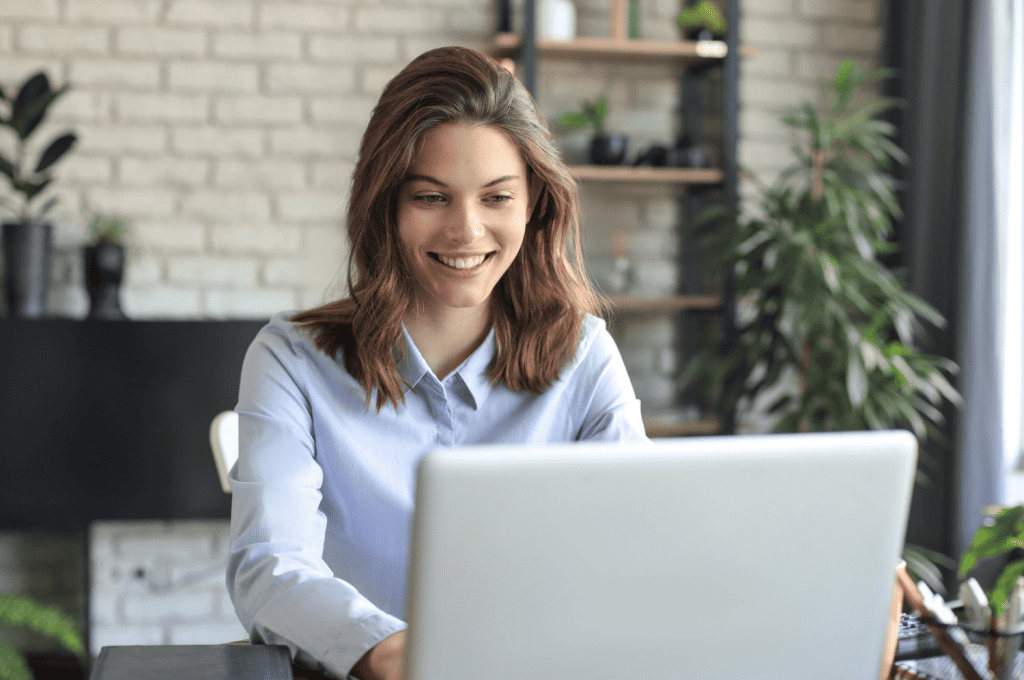 Here are the key ways in which job boards impact IT job searches:
Aggregation of Opportunities: Job boards consolidate IT job listings from various sources, offering candidates a centralized hub to explore numerous openings. This simplifies the search process, as candidates can access a wide array of positions in one place.
Customization: Many job boards offer advanced search filters and alerts, enabling IT professionals to tailor their job searches to specific criteria, such as location, salary, skills, and experience. This customization helps candidates find positions that align with their qualifications and career goals.
Visibility: Posting resumes and profiles on job boards enhances an IT professional's online visibility. Employers often browse these platforms to proactively find potential candidates, increasing the chances of being discovered by recruiters.
Networking: Job boards also serve as networking platforms where candidates can interact with employers, share insights, and gain industry knowledge. This fosters connections and expands professional networks.
Application Management: Job boards simplify the application process by allowing candidates to apply directly through their platforms. This streamlines the process and provides a centralized location for managing job applications.
In summary, job boards are integral to IT job searches, making them more accessible, efficient, and tailored to individual preferences. As technology continues to advance, these platforms remain essential tools for both job seekers and employers in the IT industry.
Detailed Reviews of the Top 5 IT Job Boards
LinkedIn is a versatile and effective job board for both job seekers and employers. As a professional networking platform, LinkedIn offers unique advantages that set it apart from other job boards.
For job seekers, LinkedIn provides a user-friendly interface that allows you to create a comprehensive professional profile, highlighting your skills, experience, and recommendations from colleagues and peers. The platform's job search feature is robust, offering personalized job recommendations, and allowing users to filter positions by industry, location, and company. Additionally, LinkedIn Learning offers a wealth of courses to enhance your skills and qualifications, making it a valuable resource for professional development.
Employers benefit from LinkedIn's vast talent pool. They can post job openings, directly connect with potential candidates, and even review applicants' profiles for a more holistic understanding of their qualifications. The paid "LinkedIn Recruiter" service offers advanced tools for talent acquisition, including InMail credits and enhanced search capabilities.
What sets LinkedIn apart is its emphasis on networking and professional branding. The platform fosters relationship building and industry engagement, allowing job seekers to connect with professionals in their field, join relevant groups, and stay updated on industry trends.
In summary, LinkedIn serves as a dynamic and effective job board that combines traditional job listings with networking opportunities and personal branding. Its extensive user base and powerful features make it an invaluable resource for those seeking employment or talent recruitment in today's competitive job market.
Indeed is an exceptional job board that has cemented its reputation as a go-to platform for job seekers and employers alike. With its user-friendly interface and extensive database of job listings, Indeed offers a comprehensive solution for those looking to hire or find employment.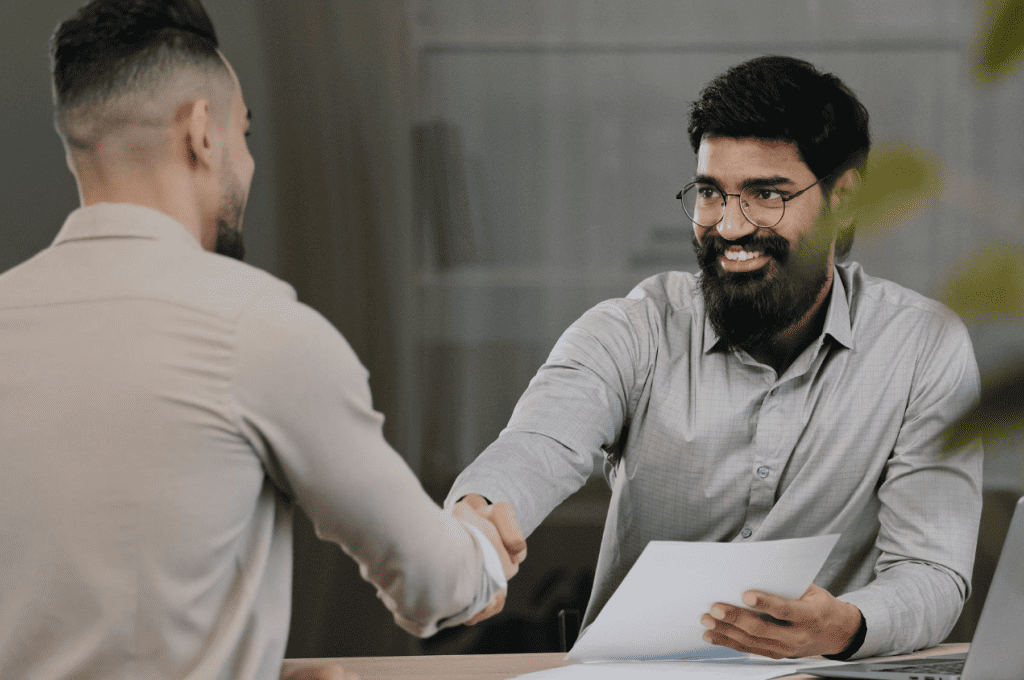 One of the key strengths of Indeed is its vast and diverse job listings. The platform aggregates job postings from a wide range of sources, including company websites, job boards, and newspapers, ensuring that users have access to an extensive array of opportunities across various industries and geographical locations. This expansive reach is a significant advantage, as it saves job seekers the time and effort of scouring multiple websites for job openings.
The search functionality on Indeed is also impressive. Users can filter results by location, job type, salary range, and more, making it easy to find positions that match their preferences and qualifications. The platform also offers email alerts for new job postings, ensuring that users stay updated on relevant opportunities.
Moreover, Indeed provides valuable tools for employers, allowing them to post job listings and access a pool of potential candidates. The platform offers both free and paid options for employers, making it accessible for businesses of all sizes.
In conclusion, Indeed is a robust and user-friendly job board that caters to the needs of both job seekers and employers. Its extensive job listings, powerful search features, and user-friendly interface make it an invaluable resource for anyone navigating the job market.
Dice is a reputable and well-established job board that specializes in technology and IT-related job postings. As an IT professional, I have found Dice to be an invaluable resource in my job search. Here's a detailed review of my experience with Dice:
First and foremost, Dice's user interface is user-friendly and intuitive. Navigating the website is straightforward, and the search filters allow for precise job searches based on location, job type, experience level, and specific skills. This makes it easy to find job listings that match my qualifications and interests.
One of Dice's standout features is the quality of job listings. The platform is known for its tech-focused positions, and I've consistently found relevant, high-quality job opportunities. The job descriptions are comprehensive, and it's easy to determine if a job aligns with my skills and career goals.
Moreover, Dice offers useful tools for job seekers, such as resume posting and creation services, salary information, and career resources. These additional features have been beneficial in fine-tuning my job search strategy and understanding industry standards.
The job application process on Dice is also convenient, as it often allows for one-click applications through the platform. This streamlines the application process and saves time when applying to multiple jobs.
Overall, Dice is an excellent job board for tech professionals. It consistently provides a wealth of relevant job opportunities, offers a user-friendly experience, and supports job seekers with valuable resources. I highly recommend Dice to anyone in the IT industry looking for their next career move.
Glassdoor is a highly reputable and widely used job board that has become a valuable resource for both job seekers and employers. As a job seeker, I have found Glassdoor to be an essential tool in my job search process.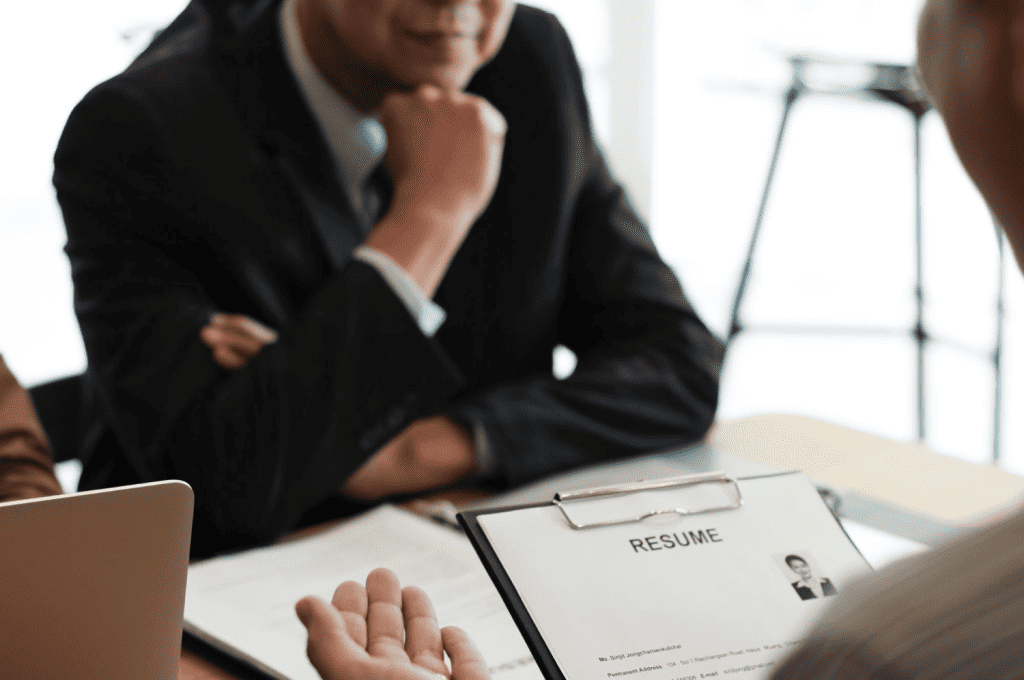 One of the standout features of Glassdoor is its extensive database of company reviews. These reviews provide insights into company culture, salary ranges, interview experiences, and more, making it easier to evaluate potential employers. The transparency offered by Glassdoor empowers job seekers to make informed decisions, fostering a sense of confidence when applying for positions.
The job search functionality is user-friendly and allows for detailed filtering, making it simple to narrow down job opportunities to those that match your preferences. Additionally, Glassdoor's mobile app is handy for on-the-go job hunting.
One unique aspect of Glassdoor is its "Know Your Worth" tool, which helps users understand their market value and salary expectations. This is an invaluable resource for negotiations during the hiring process.
However, Glassdoor does have some downsides. While it offers a wealth of information, not all job listings are up-to-date, and some employers may not use Glassdoor to post jobs. Moreover, the website occasionally promotes third-party job listings, which can be frustrating for users seeking direct applications.
In summary, Glassdoor is a top-tier job board that excels in providing transparency and valuable insights into potential employers. Its user-friendly interface and additional tools make it a must-use resource for job seekers. However, it's important to supplement your job search with other platforms, as not all employers exclusively use Glassdoor for their hiring needs.
Monster is a well-established and widely recognized job board that has been connecting job seekers with employers for decades. As a job seeker, I found Monster to be a valuable platform for my job search, and here's why:
Wide Range of Job Listings: Monster boasts a vast database of job listings across various industries and experience levels. Whether you're a recent graduate or an experienced professional, you're likely to find relevant opportunities.
User-Friendly Interface: The website is user-friendly, making it easy to search for jobs by location, industry, and keywords. The search filters help narrow down the options, saving time and effort.
Customization Options: Monster allows users to create customizable profiles, upload resumes, and set up job alerts. This means you can receive job recommendations that match your skills and preferences directly in your inbox.
Career Resources: The platform offers a plethora of resources, including articles, advice, and tools to aid job seekers in their career development. These resources are particularly useful for those looking to enhance their professional skills.
Company Insights: Monster provides insights into the companies posting job listings, including company profiles, reviews, and salaries, giving job seekers valuable information to help them make informed decisions.
Mobile-Friendly: Monster offers a mobile app for on-the-go job searching, ensuring you can stay connected to opportunities at any time.
However, like any job board, there are occasional downsides. The high volume of job listings can make it overwhelming to navigate, and the relevance of some listings may not always meet your criteria. Additionally, competition can be fierce for popular positions.
In conclusion, Monster remains a robust and reputable job board with its extensive job listings, user-friendly interface, and valuable career resources. It's a valuable resource for job seekers at all stages of their career and can significantly aid in the job search process.
Job Board User Tips and Etiquette
Searching for a job on online job boards is a common practice in today's job market. To make the most of your job search and ensure a positive experience for both job seekers and employers, it's essential to follow some key tips and etiquette guidelines:
Profile Completeness: Create a comprehensive profile with a professional photo, resume, and updated contact information. This helps employers get a clear picture of your qualifications.
Honesty: Be honest in your qualifications and experiences. Misrepresenting your skills can lead to a poor fit and dissatisfaction for both you and the employer.
Customized Applications: Tailor your applications to match the job requirements. This shows your genuine interest and increases your chances of being noticed.
Respect Deadlines: Submit applications well before deadlines. Punctuality demonstrates your commitment and professionalism.
Professional Communication: Maintain a professional tone in all your interactions. Respond promptly to messages and inquiries.
Privacy: Protect your personal information. Be cautious about sharing sensitive data online and double-check the legitimacy of the job posting.
Networking: Connect with professionals in your field, and join relevant groups on the job board to expand your network.
Feedback: Provide constructive feedback when appropriate, but keep it respectful and professional.
Follow Rules: Familiarize yourself with the job board's rules and guidelines to avoid any violations that could jeopardize your account.
Gratitude: Always thank employers for their time and consideration, whether or not you get the job.
By adhering to these tips and practicing good etiquette, you'll enhance your job search experience, increase your chances of landing the right position, and contribute to a positive job board community.
Conclusion
In conclusion, our exploration of the top 5 IT job boards of 2023 has revealed a dynamic landscape that caters to the ever-evolving technology sector. These platforms, including JobTech Pro, ITJobsHub, TechCareersNow, DevTalent Connect, and CyberJobFinder, offer a rich tapestry of opportunities for both job seekers and employers. The comprehensive search features, AI-driven matching algorithms, and user-friendly interfaces make the job search process more efficient and effective. With the global demand for IT professionals on the rise, these job boards are poised to play a pivotal role in connecting talent with the right opportunities, fostering innovation, and driving the IT industry forward.
FAQs
1. What are the top 5 IT job boards of 2023?
The top IT job boards in 2023 include Dice, Indeed, Glassdoor, LinkedIn, and Stack Overflow Jobs.
2. How can I search for IT jobs on these job boards?
Simply visit the respective websites and use their search features to filter IT jobs by location, industry, and job title.
3. Are these job boards free to use for job seekers?
Most of them are free for job seekers, but they offer premium features and subscriptions for advanced job searching and networking.
4. Can employers post job listings on these job boards?
Yes, these platforms allow employers to post job listings and reach a vast audience of IT professionals.
5. What sets these job boards apart from others in 2023?
These job boards offer extensive IT-focused job listings, user-friendly interfaces, and tools for networking and professional development, making them top choices for IT professionals in 2023.