The marketing job market is a dynamic and ever-evolving landscape, reflecting the rapidly changing business and technological environment. In recent years, this field has undergone a significant transformation, driven by the digital revolution and shifting consumer behaviors. As of 2021, and likely continuing into 2023, several key trends have been shaping the marketing job market.
First, digital marketing has become a cornerstone of modern marketing strategies. With the proliferation of online platforms and the explosion of e-commerce, businesses are constantly seeking skilled professionals adept at leveraging SEO, social media, content marketing, and data analytics to reach their target audiences.
Second, personalization and customer-centric approaches are paramount. Marketers are increasingly focused on creating tailored experiences and understanding consumer preferences through data analysis and customer relationship management.
Furthermore, the rise of artificial intelligence and automation technologies is altering the marketing landscape, opening up new job opportunities in areas like marketing automation and data science.
Overall, the marketing job market in 2023 is expected to remain competitive, with a growing emphasis on digital skills, data-driven decision-making, and a deep understanding of consumer behavior. Professionals who adapt to these trends will find exciting and rewarding career opportunities in this ever-evolving field.
Benefits of Using Job Boards
Job boards are online platforms that connect job seekers with employers, offering a wide range of benefits for both parties involved in the job search process. Here are some key advantages of using job boards:
Accessibility and Convenience: Job boards are easily accessible 24/7 from anywhere with an internet connection, making it convenient for job seekers to search for and apply to job openings at their own pace.
Vast Job Listings: These platforms host a multitude of job listings across various industries and locations, providing job seekers with a diverse array of opportunities to explore.
Streamlined Job Search: Job boards often offer advanced search and filtering options, allowing candidates to refine their search based on criteria like location, industry, salary, and more, which saves time and energy.
Notifications and Alerts: Job boards often enable job seekers to set up email alerts for new job postings that match their preferences, ensuring they stay updated on relevant opportunities.
Resume Posting: Many job boards allow users to upload their resumes, making it easier for employers to discover potential candidates and for job seekers to apply quickly.
Company Insights: Job boards often provide information about hiring companies, helping candidates learn more about potential employers before applying.
Networking Opportunities: Some job boards have features that enable candidates to connect with recruiters and other professionals in their field, fostering valuable networking opportunities.
Salary Information: Job boards may offer insights into average salaries for specific roles, helping job seekers negotiate better compensation packages.
Skill Development: Job boards sometimes offer resources, such as articles and courses, to help job seekers improve their skills and marketability.
Free Service: Many job boards are free to use for job seekers, which makes them a cost-effective option for those seeking employment.
Privacy and Confidentiality: Job seekers can search for jobs confidentially, without broadcasting their job search to their current employer.
Global Reach: Job boards often have a global reach, allowing job seekers to explore opportunities in different countries and regions.
In conclusion, job boards have revolutionized the job search process by providing an accessible, efficient, and diverse platform for both job seekers and employers. They offer a wealth of tools and resources that make the job search more informed and convenient, making them a valuable asset for anyone looking to advance their career.
Overview of Each Top Job Board
MarketingHire is a comprehensive platform dedicated to connecting marketing professionals with exciting job opportunities and aiding employers in finding top marketing talent. This service offers a range of tools, resources, features, and benefits to streamline the marketing hiring process.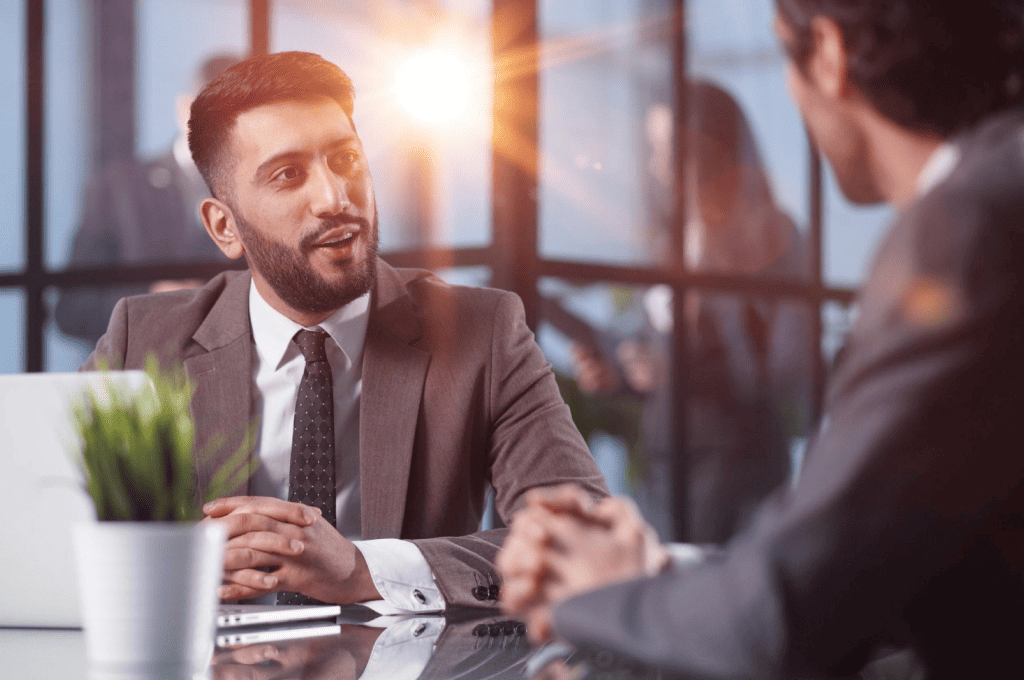 Job Listings: MarketingHire hosts a vast database of job listings, making it easy for job seekers to find roles that match their skills and interests. Employers can post job openings to attract top talent.
Resume Database: Job seekers can upload their resumes, allowing employers to search for potential candidates and contact them directly.
Candidate Matching: MarketingHire uses advanced algorithms to match employers with the most suitable candidates, saving time and effort in the hiring process.
Industry Insights: Access to the latest marketing trends and insights through articles, webinars, and resources, keeping both job seekers and employers informed.
Career Resources: Job seekers can utilize resume-building tools, interview preparation guides, and career advice to enhance their job search.
Community: A networking platform for marketing professionals to connect, share experiences, and build meaningful relationships.
Customization: Tailored job alerts and profiles enable users to personalize their experience on the platform.
Benefits of MarketingHire:
Time Efficiency: Streamlines the job search and hiring process with advanced matching algorithms.
Targeted Reach: Connects employers with qualified marketing professionals and vice versa.
Industry Knowledge: Access to industry insights and career resources to stay informed and competitive.
Networking Opportunities: Engage with a community of like-minded professionals.
Personalization: Customized alerts and profiles enhance the user experience.
In summary, MarketingHire is a valuable resource for marketing professionals and employers, offering tools and features that make the hiring process efficient and effective while providing insights and a supportive community to enhance careers in the marketing industry.
SimplyHired is a comprehensive job search engine that provides job seekers and employers with a range of tools, resources, features, and benefits. For job seekers, SimplyHired offers a user-friendly platform that aggregates job listings from various sources, making it easy to find and apply for jobs across different industries and locations. Its job search filters allow users to refine results by location, salary, job type, and more, streamlining the job hunting process.
Key features and benefits for job seekers include resume building tools, job alerts, and company research. Job seekers can also access valuable resources like salary information, company reviews, and interview tips to enhance their job search experience.
For employers, SimplyHired provides a platform to post job listings and reach a wide audience of potential candidates. Employers can also use tools for applicant tracking and managing job postings efficiently. SimplyHired's robust analytics and data insights help employers make informed hiring decisions and optimize their recruiting efforts.
Both job seekers and employers benefit from the platform's user-friendly interface, which offers a seamless and intuitive experience. Additionally, SimplyHired offers resources and content, including career advice articles and industry insights, making it a valuable destination for job market research and career development.
In summary, SimplyHired serves as a one-stop destination for job seekers and employers, offering a wide array of features, resources, and benefits to streamline the job search and hiring process.
The Muse is a all-inclusive career development platform that offers a wide range of tools, resources, features, and benefits to help individuals achieve their professional goals.
Tools and Resources:
Job Search: The Muse provides an extensive job search engine, allowing users to discover and apply for diverse job opportunities in various industries.
Company Insights: Users can access detailed company profiles, including information on company culture, values, and employee testimonials, to make informed career decisions.
Career Advice: A vast library of articles, videos, and webinars offer expert advice on topics such as resume building, interview preparation, and professional development.
Career Coach: The Muse offers personalized coaching services, providing one-on-one guidance and support from experienced career coaches.
Features:
Resume Builder: Create professional resumes with customizable templates and formatting options to impress potential employers.
Skill Assessments: Users can assess and showcase their skills to potential employers, increasing their marketability.
Customized Job Alerts: Stay up-to-date with job openings that match specific criteria and preferences.
Networking: Connect with professionals and industry experts to expand your network and gain valuable insights.
Benefits:
Career Advancement: The Muse empowers users to make informed career decisions and equips them with the resources needed to advance in their careers.
Confidence Building: With access to expert advice and personalized coaching, individuals can boost their confidence and performance in job interviews and the workplace.
Job Search Efficiency: The platform streamlines the job search process by offering a centralized hub for job listings, research, and application tracking.
Community Support: The Muse fosters a sense of community by connecting users with peers, mentors, and professionals who share their career interests and goals.
Overall, The Muse is a comprehensive career development platform that empowers individuals with the tools, resources, and support they need to excel in their professional lives. Whether you're job hunting, seeking career guidance, or looking to enhance your skills, The Muse offers a wealth of features and benefits to help you succeed.
LinkedIn is a professional networking platform offering a wide array of tools, resources, features, and benefits to help individuals and businesses connect, grow, and succeed.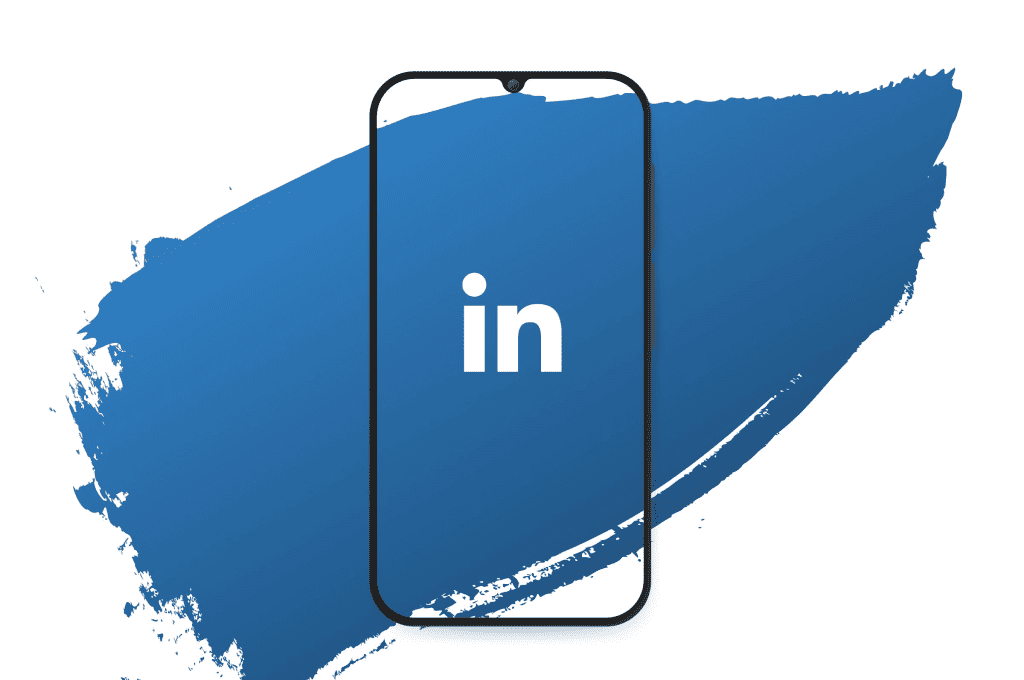 Profile Creation: Users can create detailed professional profiles highlighting their skills, work experience, and education.
Networking: The platform enables users to connect with colleagues, industry peers, and potential employers, fostering meaningful professional relationships.
Job Search: LinkedIn offers a robust job search feature, allowing users to find job opportunities and apply directly through the platform.
Learning: LinkedIn Learning provides a vast library of courses and tutorials on various subjects, helping users acquire new skills and stay updated.
Content Sharing: Users can publish and share articles, posts, and updates, establishing themselves as thought leaders in their field.
Company Pages: Businesses can create and manage company pages to showcase their brand, post updates, and recruit talent.
Groups: LinkedIn Groups facilitate discussions and knowledge sharing among professionals with similar interests.
Sales Navigator: A premium tool for sales professionals, offering advanced lead generation and prospecting features.
Recruiter: A specialized tool for recruiters to identify and connect with potential candidates.
Benefits include:
Professional Networking: Connect with a global professional community, enhancing opportunities for career growth and collaboration.
Job Opportunities: Find and apply for jobs, and have your profile visible to potential employers.
Skill Development: Access a wealth of educational content to enhance your skills and knowledge.
Thought Leadership: Share insights and build a personal brand, positioning yourself as an industry expert.
Business Growth: Promote your company, generate leads, and access tools to improve hiring processes.
LinkedIn's resources and features are valuable for career development, networking, and business growth, making it a powerful platform for professionals worldwide.
The American Marketing Association (AMA) offers a comprehensive array of tools, resources, features, and benefits to support marketing professionals and enthusiasts.
Tools and Resources:
Knowledge Hub: Access a wealth of industry insights, research, and whitepapers to stay informed about marketing trends.
Marketing News: Stay updated with the latest marketing news, best practices, and case studies.
AMA Job Board: Find career opportunities and job postings within the marketing field.
AMA Events: Attend conferences, webinars, and workshops to network and gain knowledge.
AMA Communities: Engage in discussions and network with peers in specialized interest groups.
Features:
AMA Membership: Enjoy exclusive access to resources, discounts, and a vibrant professional community.
Marketing Journals: Access cutting-edge marketing research and scholarly articles.
Certification Programs: Enhance your skills with AMA's certification courses.
Marketing Toolbox: A compilation of templates, toolkits, and guides to streamline marketing processes.
Marketing Career Resources: Get guidance on career development and job searching.
Benefits:
Networking: Connect with marketing professionals and thought leaders worldwide.
Professional Development: Enhance your marketing knowledge and skills through various resources and programs.
Exclusive Discounts: Save on events, books, and educational offerings.
Career Advancement: Find job opportunities and receive guidance to advance your career.
Thought Leadership: Stay at the forefront of marketing trends and strategies.
The American Marketing Association is a valuable resource for marketing professionals, providing the tools and knowledge necessary to excel in the ever-evolving field of marketing. Whether you're seeking career development, industry insights, or a supportive community, the AMA offers a comprehensive platform to meet your needs.
Conclusion
In conclusion, the marketing industry is dynamic and ever-evolving, making it essential for professionals to stay updated and connected through top job boards. We've explored a range of these platforms, each offering unique benefits and opportunities for marketers. Whether you're seeking a new job, looking to hire top talent, or simply aiming to network and gain industry insights, these job boards provide valuable resources. From the well-established LinkedIn and Indeed to specialized boards like HubSpot and Mashable, there's a platform to suit every marketing professional's needs. Embracing these job boards can be a vital step towards career growth and success in the marketing sector.
FAQs
What are the top job boards for marketing professionals?
Explore popular platforms like LinkedIn, Indeed, and Glassdoor, along with niche boards such as MarketingJobs.com and MediaBistro.
Are there specialized job boards for digital marketing roles?
Yes, platforms like DigitalMarketingJobs.com and Inbound.org cater specifically to digital marketing and SEO positions.
Do these job boards offer remote marketing job opportunities?
Many of them do. Job seekers can filter by location to find remote or telecommuting marketing jobs.
Are these job boards free to use for job seekers?
Most job boards offer free access, but some may have premium features or subscriptions for added benefits.
Can employers post marketing job openings on these boards?
Yes, employers can post job listings on these platforms to reach a wide pool of marketing talent.