Job descriptions are an integral part of the recruitment process. They allow employers to attract the best candidates and give them a clear understanding of the roles, responsibilities and qualifications needed to apply for the position. They are also a tool to measure performance and guide employees in the day-to-day execution of their duties.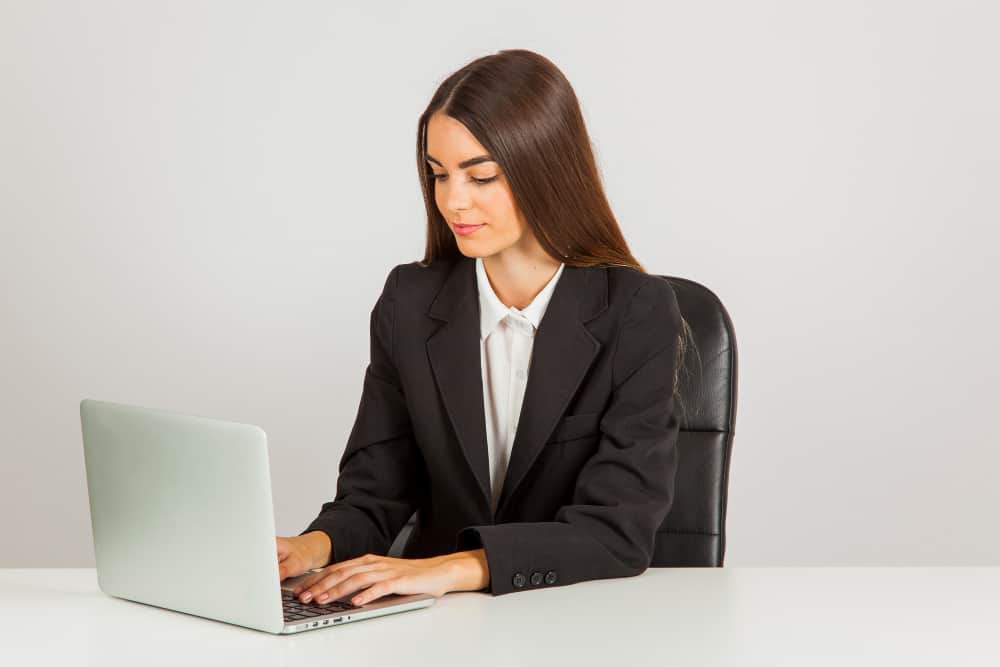 Well written job descriptions have several components that clearly outline the job duties and expectations. This includes the job title, list of duties and responsibilities, required qualifications and abilities, work environment, hours of work and any potential physical requirements. It should also include the reporting structure and salary range.
Including a job summary is also key as it gives potential applicants an idea of what the job will entail and how their skills would fit the position. A job description should also outline the benefits of the job and any applicable perks, such as vacation days or tuition reimbursement.
A comprehensive job description should also include information on the company and how the position contributes to the company's success. Finally, a job description should specify ways to apply, as well as the timeline and interview process.
By creating effective job descriptions, employers can ensure that prospective candidates understand what the job entails and if they are qualified. It also serves as a useful guide for current personnel to fulfill the job objectives.
How The Right Job Description Can Find You The Right Candidates
If your goal is to find the right candidates for your job openings, the key is to craft a detailed and well-crafted job description. A job description can quickly inform potential candidates of what qualifications, skills and competencies you need for a job. It should also include an overview of the position, job duties, required qualifications, job skills, potential salary, hours and benefits.
A great job description will help you attract only qualified candidates who have the necessary skill set for the position. It should give a good impression of the culture and working environment amenities you offer. Use words that create a sense of excitement and responsibility.
By being specific, you'll attract job seekers who are most likely to be interested and qualified in the role. Write the job description in a way that is attractive to the right job seekers. Avoid generic phrases that don't convey a complete understanding of the job responsibilities.
Use keywords from the job description on job boards and other online channels such as social media to make it easier for job seekers to find. Make sure to include contact information in your job description for potential candidates to reach out for more information.
Most importantly, keep your job description up to date. Make sure the description reflects the position you need filled accurately to help you find the right candidates for the role.
Hirebee helps you find the right candidates for your team with a combination of effective job distribution and recruitment marketing features.
Tips To Help You Write The Best Job Descriptions
Formulate a Plan to Better Deal with Job Descriptions
Creating effective job descriptions can be a daunting task but knowing the essential components of good job postings helps ensure the duties and requirements are communicated clearly and accurately to potential applicants.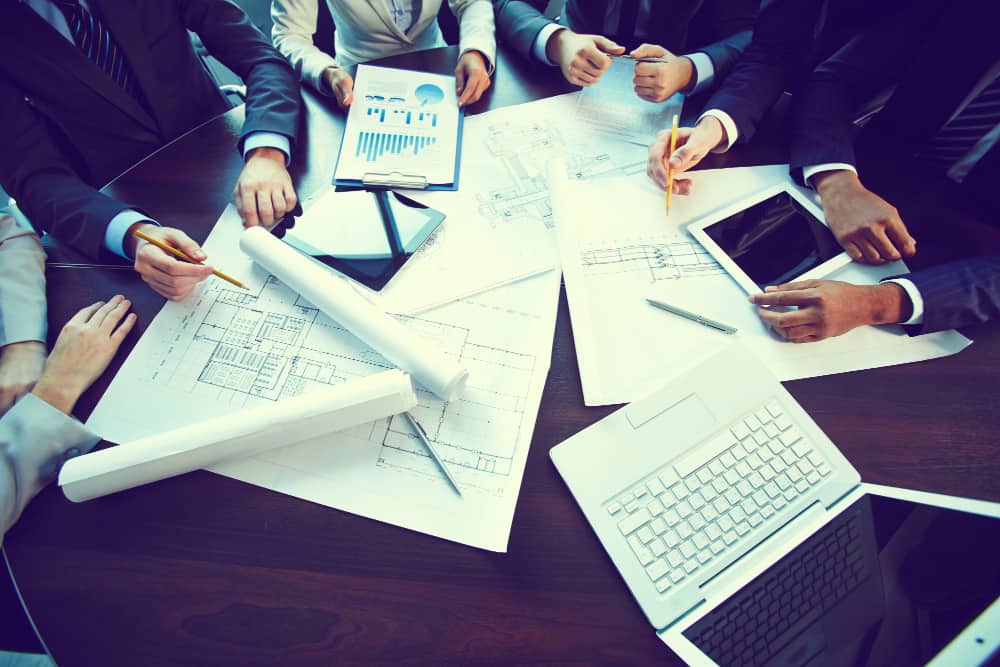 Create Job Description Templates
Writing an effective job description can be an intimidating and time-consuming task. However, the job description is an essential component of any hiring process and should be given the necessary time and effort to ensure accurate and thorough representation of the job and its responsibilities. Here are a few tips to help make the job description creation process easier and ensure the job stands out from the competition.
Focus On The Details Of The Job When Writing Job Descriptions
When writing job descriptions, it is important to focus on the details of the job. Careful consideration should be given to the tasks, duties, and responsibilities associated with the position. Additionally, employers should also consider their desired qualifications, experience, and skills. Include a description of the work environment and desired compensation.
Be sure to clearly state the job requirements and what the company expects from the position. Also, make sure to include the job benefits and any perks associated with the position. Taking the time to detail each aspect of the job can ensure clarity between the employer and candidate.
Focus On the Perks the Job Offers
When looking for a job, it is important to focus on the perks it offers. Is the job providing competitive salary or benefits? How much vacation time does it offer? Is there any potential for a flexible working schedule? It is also important to consider the job's location and working hours. Are there any incentives such as bonuses or commissions?
These factors can be just as important as the salary. A good job should also provide a solid support system; this includes access to training opportunities, mentoring programs and other development support. When considering a job, always focus on the benefits and perks it offers to ensure it is the right fit.
Show Off Your Company in Job Offers
Are you looking for an exciting opportunity with a rapidly growing company that values its employees? Look no further than [Company name], where our commitment to excellence, innovative service offerings, and commitment to customer satisfaction make us a top choice in our industry.
Our dynamic team of talented professionals take pride in our established history and cutting-edge capabilities. Make a long-term impact in our organization and join us as we revolutionize the marketplace. Together, we'll craft the future of our organization through inventive strategies and creative solutions.
Give A Realistic Impression of the Job Itself
This job includes working with people to help them meet their goals. You will need to be able to communicate effectively and stay organized and detail-oriented. You will also need to be creative and able to solve problems and create solutions in a timely manner. You must be knowledgeable in the field of expertise you are applying for, as well as be adept in applying sound judgement to complex tasks. In addition, you must have the ability to work in a fast-paced environment, and in some cases, handle challenging situations. You must be driven, have a skill set that includes excellent customer service and communication, as well as a strong knowledge of the industry.
Ask Employees For Feedback When Writing Job Descriptions
When writing job descriptions, it is important to include feedback from current and past employees to ensure the roles are accurately depicted. Seeking input from employees can provide insight on the day-to-day responsibilities, tasks, or expectations needed for the position, as well as suggest changes or updates to adapt to the changing needs of an organization. Additionally, soliciting feedback from employees can help ensure accuracy, provide realistic expectations, and ensure potential candidates are prepared for the role. This can help to reduce onboarding expenses and shorten lead times in hiring.
Add Details About Job Responsibilities And Duties
Job responsibilities and duties include, but are not limited to: handling customer service inquiries, resolving customer complaints, servicing accounts, increasing sales, providing product information, and training new employees. Additional duties may include providing technical support, handling inventory, and preparing reports. The successful candidate must be able to work independently, be highly organized, possess excellent communication and problem-solving skills, and have a positive attitude. They must also be detail-oriented and efficient and be able to handle a variety of tasks in a fast-paced environment. The ideal candidate will have experience in customer service, account management, and sales.
Address Candidates Directly When Creating Job Descriptions
When creating a job description, employers should reach out to candidates directly. This gives potential employees an opportunity to ask questions and gives employers a direct line to contact qualified candidates who they may have otherwise lost track of.
Additionally, it allows employers to build relationships with potential employees and creates a strong network. Overall, directly addressing candidates through job descriptions can help employers frame the role and let candidates know what is expected before applying.
Write A Job Summary For Your Job Description
We are seeking an energetic, motivated Team Leader to be responsible for managing and leading our call center team. The successful candidate will be able to analyze work processes, performance of staff and customer feedback, develop and implement strategies to improve efficiency and customer service standards and provide feedback and feedback for staff. They will use strong communication and organizational skills to motivate and lead their team to success. The ideal candidate should be an excellent problem solver, have exceptional customer service skills and have a working knowledge of call center systems and procedures.
Have a Clear Job Title for Your Job Description
A clearly defined job title is an important first step in writing an effective job description. It should accurately describe the position and make it clear to potential applicants what the job entails. An effective job title should be descriptive, concise and relevant to the position. Additionally, employers should consider avoiding overly technical or hard-to-understand titles.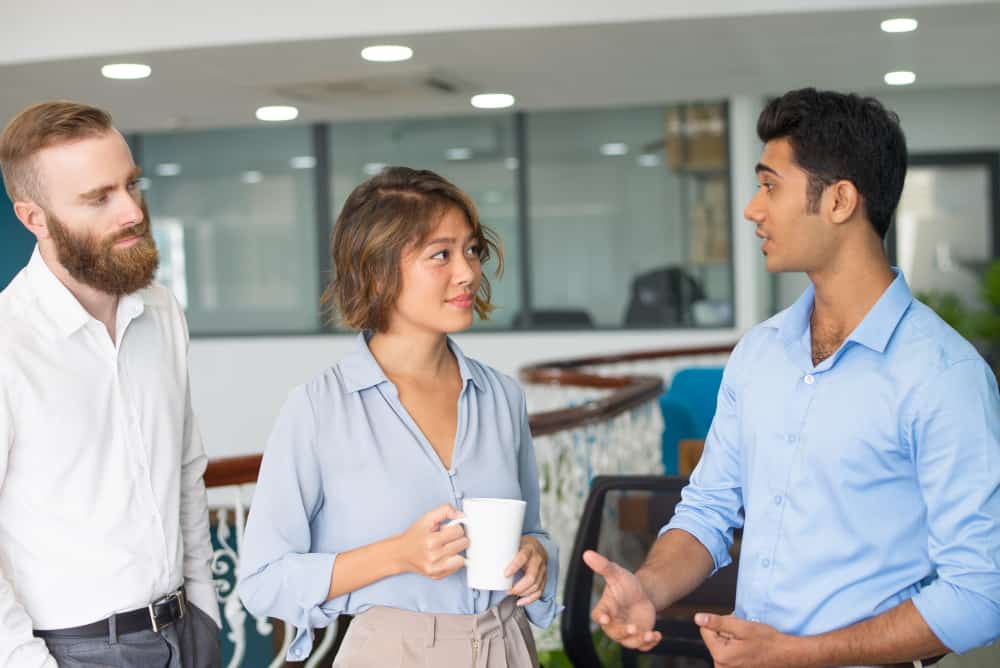 Instead, employers should create job titles that are clear and understandable for both potential employees and outside audiences looking for positions. This can help to both capture the right audience and clarify expectations for those interested in the role. Ultimately, a good job title helps to ensure the right job seekers are targeted.
Create a Distinction Between Necessary and Desired Skills
Necessary skills are abilities that are required for a job role, as they are essential for day-to-day tasks and operations. This would include education and experience qualifications, required certifications and relevant work history. Desired skills on the other hand are those assets that are beneficial to a role, but not necessarily essential. This would include additional education or experience, any specialist knowledge, computer literacy, problem-solving abilities, etc. It is possible to be fulfilled in a position with just the necessary skills; however, having desired skills can enhance your ability to make a difference, grow in a role and increase your pool of opportunities.
Use Inclusive Language When Writing Job Descriptions
Using inclusive language helps ensure job descriptions are fair, unbiased, and welcoming to a diverse range of job seekers. When writing job descriptions, avoid using pronouns, gendered language, or words with negative connotations. Instead, opt for language that is both gender neutral and encourages talented candidates to apply. Avoid words such as 'genius' and 'aggressive', and instead use positive phrases such as 'innovative' and 'motivated'. Moreover, when writing job descriptions, make sure to use relatable examples and descriptions to ensure the job requirements come across positively to all your potential candidates.
Include Performance Metrics in Your Job Description
When recruiting for a new role, it's important to include performance metrics in the job description to ensure that candidates understand what level of performance is expected from them. Performance metrics should have clear objectives, such as "achieving X dollars in sales or increasing customer satisfaction by X%." Doing so will allow candidates to evaluate if the role is right for them and help employers in their decision-making when selecting a successful candidate. The metrics should also generally reflect the goals of the company, enabling successful employees to feel that they are contributing to a meaningful and mutually beneficial relationship. Performance metrics should be measurable, so results can be evaluated later on.
Have Clear Goals About Candidates Who Will Apply
Employers should have a clear framework in which to evaluate potential candidates for a job. This should include specific requirements such as skills and qualifications as well as desired values and attitudes. Employers should also make allowances for differences in backgrounds and experiences, as diverse perspectives can lead to fresh ideas and creativity and overall better performance. Goals such as interactions, teamwork and creativity should be set forth to ensure that all candidates meet the desired standard. Additionally, employers should remain open to all applications, while assessing the value of the candidates they seek out. This will allow all eligible, potential candidates the chance to apply, which increases the fairness and diversity of their hiring practices.
Conclusion
Writing job descriptions can be a challenging yet satisfying task. With the right information and tips, it can be made easier and more effective. Doing thorough research to understand what makes your company unique, tailoring your job descriptions to reflect your company's culture, and utilizing clear and consistent language are all important elements that should be considered when writing effective job descriptions. By utilizing these ultimate tips, you will be equipped to create job postings that are seen, read, and resonates with your target audience.
Hirebee makes it a lot easier for you to find the right candidates for your specific team with the help of excellent candidate screening, sourcing, and marketing features.
FAQs
What are the Steps to Writing a Job Description?
Identify the job title and purpose.
Outline job duties and responsibilities.
Establish the qualifications and skills required.
Write a concise explanation of the job.
State the reporting structure and any other relevant details.
Draft the job description.
Finalize job description, including approval.
What Makes a Good Job Description?
A good job description should be concise, include the job title and requirements, list the responsibilities, explain how the job fits into the company, and provide the expected salary or pay range. It should also be written in an understandable and engaging format, ensuring that potential applicants understand exactly what the job requires.
What Should I Include in My Job Description?
A job description should include tasks, requirements, qualifications, job title, location, pay scale, hours, and any other relevant information about the job.
Is it Ok to Use a Job Description Template?
Yes, it is ok to use a job description template. It can be beneficial for a company as it can help make the recruitment process faster and more efficient. Additionally, a job description template can provide consistency across job postings.