A job board serves as a critical component of the modern recruitment landscape, connecting job seekers with employers and facilitating the hiring process. It provides a centralized platform for job postings, resume submissions, and candidate management. In parallel, an Applicant Tracking System (ATS) offers powerful tools for automating and streamlining recruitment tasks.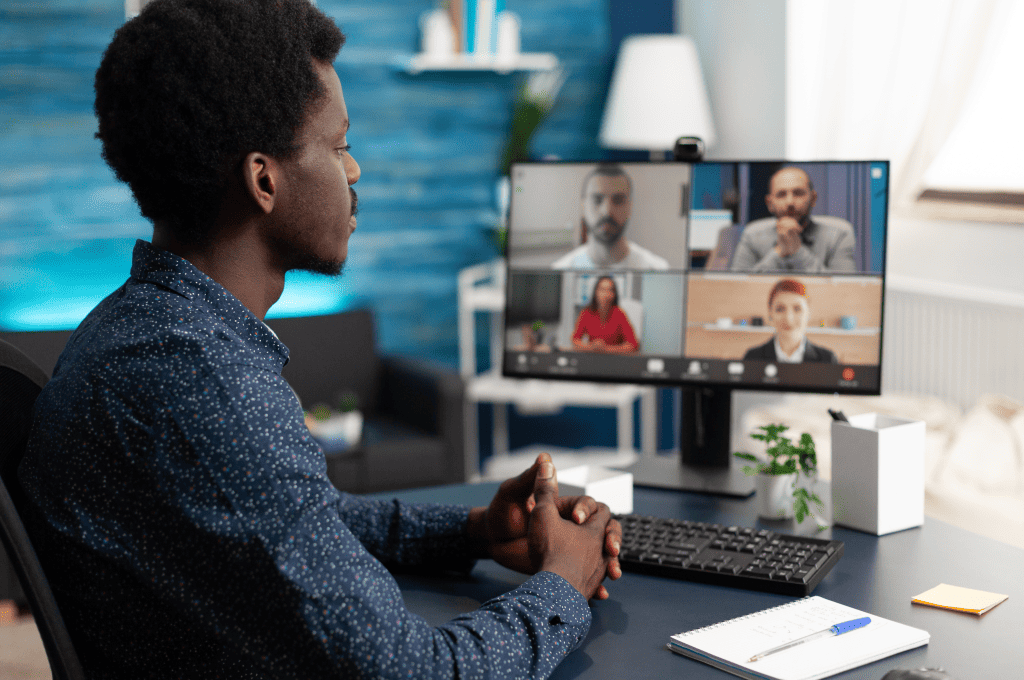 Integrating an ATS with the best job board software can unlock numerous benefits, such as improved efficiency, enhanced candidate experience, and better data management. This comprehensive guide aims to explore the concept of job boards, shed light on the advantages of ATS integration, and provide practical strategies for maximizing the synergy between job boards and ATS to achieve successful hiring outcomes.
HireBee can help you get a comprehensive idea of what job boards are all about and how you can make the most out of their potential by integrating them with ATS.
Understanding Job Boards
Types of Job Boards
Job boards come in various forms, catering to different audiences and industries. General job boards, such as Indeed and LinkedIn, are widely accessible and feature diverse job listings across multiple sectors. Niche job boards, on the other hand, focus on specific industries, professions, or regions, targeting candidates with specialized skills and interests. These boards, such as Behance for creatives or Dice for technology professionals, provide more targeted recruitment opportunities. Additionally, some organizations opt to create their own company-specific job boards, which exclusively showcase job openings within the company.
Features and Functionalities of Job Boards
Job boards offer a range of features and functionalities to facilitate the hiring process. Employers can post to multiple job boards, providing detailed information about the role, responsibilities, and qualifications. Job seekers can browse and search for relevant positions, submit their resumes, and often apply directly through the platform. Many job boards also incorporate resume databases, allowing employers to search and filter through a pool of candidate profiles. Communication tools, such as messaging systems or application tracking, enable seamless interaction between employers and applicants. Additionally, analytics and reporting features provide valuable insights into the performance of job listings, candidate engagement, and recruitment metrics.
Understanding the different types of job boards and their respective features is essential for employers to choose the platforms that align with their hiring needs and target audience. Depending on the organization's industry, size, and recruitment objectives, selecting the most suitable job boards can significantly impact the quality and quantity of candidate applications. Furthermore, leveraging the diverse functionalities of job boards can enhance the efficiency and effectiveness of the hiring process, ensuring a streamlined and successful recruitment journey.
Benefits of ATS Integration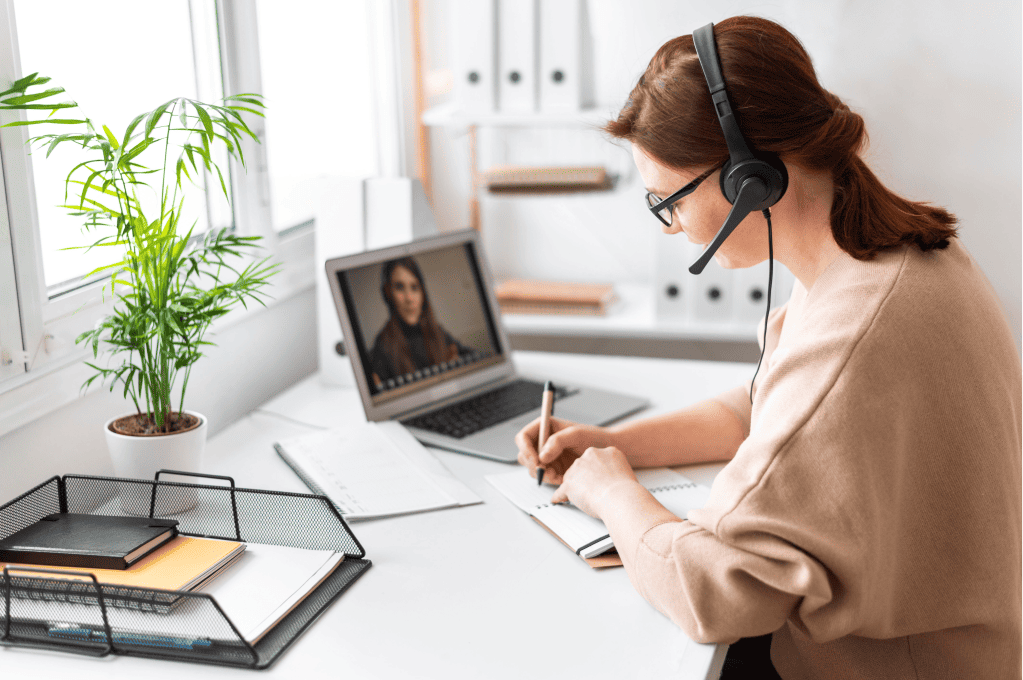 Streamlining the Hiring Process
Integrating an ATS with a job board streamlines the hiring process by automating various tasks. This includes capturing and organizing candidate data, tracking application statuses, and facilitating seamless communication between recruiters and applicants. By centralizing recruitment activities within the ATS, employers can eliminate manual administrative tasks, reduce duplication of efforts, and expedite the overall hiring timeline.
Centralized Candidate Management
ATS integration provides a centralized repository for managing candidate information. Resumes, cover letters, and other application materials are stored in a structured manner, making it easy to search, filter, and review candidate profiles. This centralized approach enhances collaboration among hiring teams, improves data accessibility, and ensures consistent evaluation of candidates throughout the selection process.
Automating Administrative Tasks
ATS integration automates routine administrative tasks, such as resume screening and application tracking. The system can be configured to filter and rank applicants based on predefined criteria, saving recruiters time and effort. Additionally, automated email notifications and reminders can be set up to keep candidates informed about their application status and interview schedules.
Improving Candidate Experience
ATS integration enhances the overall candidate experience by providing a seamless and user-friendly application process. Candidates can easily search for job opportunities, submit their applications, and track the progress of their applications. The integration also enables personalized communication, allowing recruiters to engage with candidates more efficiently and provide timely updates.
Enhancing Data Accuracy and Reporting
ATS integration ensures data accuracy and integrity by eliminating manual data entry and reducing the risk of human error. Real-time data synchronization between the job board and ATS guarantees that candidate information remains up to date. This integration also facilitates comprehensive reporting and analytics, enabling recruiters to measure key recruitment metrics, track the effectiveness of job postings, and identify areas for process improvement.
By maximizing the integration between job boards and ATS, organizations can optimize their hiring processes, improve candidate experiences, and make data-driven decisions. This seamless synergy allows recruiters to focus on strategic aspects of talent acquisition, resulting in more efficient and successful hiring outcomes.
Maximizing ATS Integration for Successful Hiring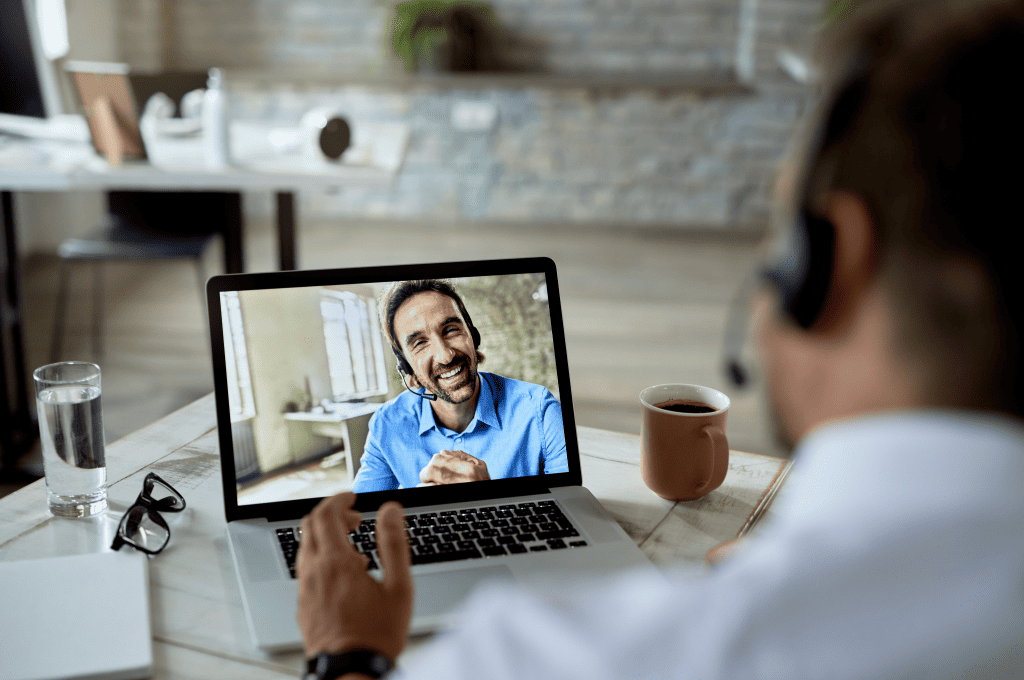 Selecting the Right ATS for Your Organization
Evaluating ATS features and compatibility: Assess the features and functionalities offered by different ATS providers and ensure they align with your organization's specific hiring needs. Consider factors such as resume parsing, automated workflows, integration capabilities with job boards, and reporting capabilities.
Considering scalability and customization options: Choose an ATS that can scale with your organization's growth and allows for customization to tailor it to your unique recruitment processes and requirements.
Assessing integration capabilities with job boards: Ensure the ATS has seamless integration capabilities with your preferred job boards, enabling smooth data flow, application syncing, and centralized management.
Preparing Job Listings for Optimal ATS Integration
Formatting job descriptions and requirements: Structure job distribution and postings in a consistent and standardized format that is easily parsed by the ATS. Integrate it with the job distribution software to harness its power and make the most out of it. Use clear headings, bullet points, and keywords to make it easy for the system to extract relevant information.
Utilizing appropriate keywords and tags: Incorporate relevant keywords and tags in your free job postings to improve searchability and visibility on job boards. This helps attract the right candidates and ensures accurate matching with applicant profiles.
Optimizing the application process and forms: Streamline the application process by minimizing the number of steps and form fields. Ensure the ATS integrates seamlessly with the job board's application form, reducing friction for candidates and improving conversion rates.
Leveraging ATS Features for Effective Candidate Management
Creating a standardized evaluation and rating system: Establish clear evaluation criteria and rating scales within the ATS to ensure consistency in candidate assessment and comparison. This enables objective decision-making and streamlined collaboration among hiring team members.
Setting up automated resume screening and filtering: Configure the ATS to automatically screen and filter resumes based on predefined criteria, such as qualifications, skills, or experience. This saves time and effort, allowing recruiters to focus on evaluating the most relevant candidates.
Utilizing candidate communication and scheduling tools: Take advantage of the ATS's communication and scheduling features to facilitate efficient and timely communication with candidates. Use automated email templates, interview scheduling tools, and personalized messaging to keep candidates engaged throughout the process.
Analyzing ATS Data and Refining Hiring Strategies
Tracking and measuring recruitment metrics: Leverage the reporting and analytics capabilities of the ATS to monitor recruitment metrics such as time-to-hire, source of hire, and candidate conversion rates. Use these insights to identify bottlenecks, optimize processes, and improve overall hiring efficiency.
Identifying bottlenecks and improving process efficiency: Analyze the ATS data to identify areas of inefficiency or delays in the hiring process. Streamline workflows, remove unnecessary steps, and automate repetitive tasks to eliminate bottlenecks and improve time-to-fill.
Implementing data-driven decision-making for better results: Use the ATS data to make informed decisions regarding sourcing strategies, job board selection, and candidate evaluation. Apply data-driven insights to refine your hiring strategies and improve the quality of hires.
By following these best practices, organizations can maximize the integration between their ATS and job boards, resulting in streamlined and successful hiring processes. Effective ATS integration improves efficiency, enhances candidate management, and enables data-driven decision-making for better hiring outcomes.
Best Practices for ATS Integration and Job Board Usage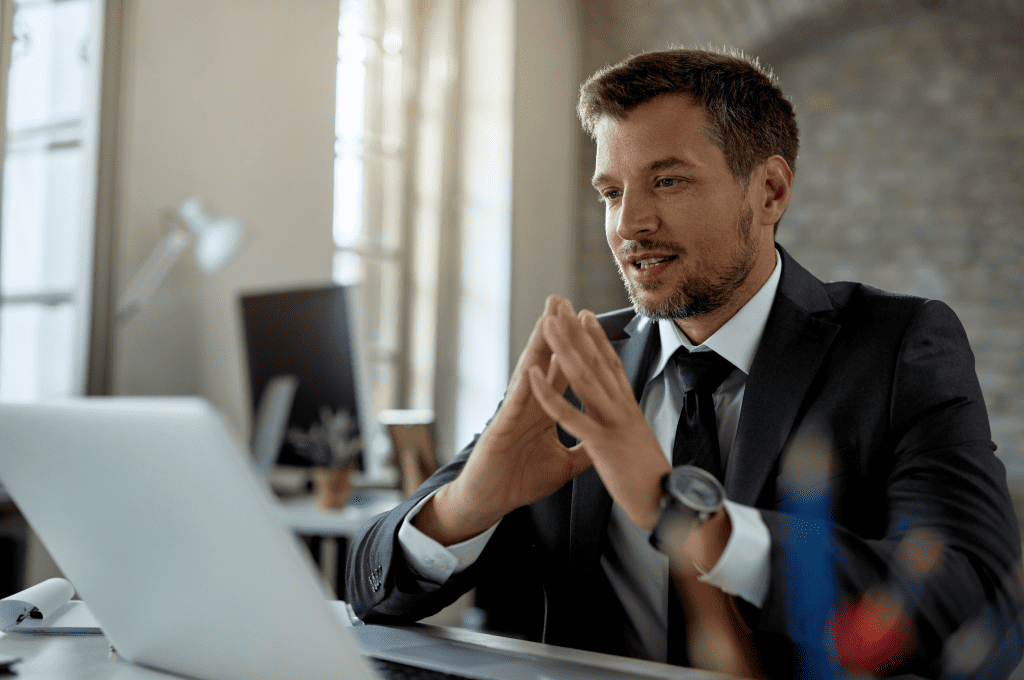 Ensuring Data Privacy and Compliance
Adhere to data privacy regulations: Ensure that the ATS and job board platforms comply with applicable data protection laws, such as GDPR or CCPA. Safeguard candidate data and seek consent for processing personal information.
Secure data transfer: Implement secure data transfer protocols between the ATS and job boards to protect sensitive candidate information.
Regularly Updating Job Board Postings and Content
Keep job listings up to date: Regularly review and update job postings to reflect any changes in requirements, responsibilities, or status. Remove outdated or filled positions to maintain a current and accurate job board.
Optimize job titles and descriptions: Use clear and concise titles, along with well-written descriptions, to attract the right candidates. Incorporate relevant keywords and highlight key selling points of the position.
Integrating Social Media and Other Recruitment Channels
Leverage social media integration: Connect the ATS and job boards with social media platforms to expand the reach of job postings and attract a wider pool of candidates. Share job listings on professional networks like LinkedIn or industry-specific groups.
Explore other recruitment channels: Consider integrating the ATS with other recruitment channels, such as career fairs, employee referrals, or talent networks, to diversify candidate sourcing and tap into different talent pools.
Engaging With Candidates and Building Talent Pipelines
Maintain consistent communication: Use the ATS's communication tools to provide timely updates to candidates throughout the hiring process. Promptly respond to inquiries and keep candidates informed about their application status.
Build talent pipelines: Identify promising candidates who may not be an immediate fit for a current opening but could be valuable in the future. Use the ATS to track and nurture relationships with these candidates, creating a pipeline for future opportunities.
Seeking Candidate Feedback and Improving the Application Experience
Gather candidate feedback: Request feedback from candidates on their application experience and the recruitment process. Use this feedback to identify areas for improvement and enhance the candidate experience.
Continuously optimize the application experience: Regularly review the application process and forms to eliminate any unnecessary steps or barriers. Simplify the process, making it intuitive and user-friendly for candidates.
By implementing these best practices, organizations can maximize the benefits of ATS integration and job board usage. It ensures compliance, attracts qualified candidates, diversifies recruitment channels, engages with candidates effectively, and continually enhances the application experience for better hiring outcomes.
Conclusion
In conclusion, maximizing ATS integration with job boards is essential for successful hiring. By selecting the right ATS, optimizing job listings, leveraging ATS features, and analyzing data, organizations can streamline their recruitment processes, improve candidate management, and make data-driven decisions. Adhering to best practices such as ensuring data privacy, regularly updating job board postings, integrating social media, engaging with candidates, and seeking feedback further enhances the effectiveness of ATS integration. Continuous improvement and adaptation in hiring practices are crucial to stay competitive and attract top talent. By harnessing the power of ATS integration and job boards, organizations can achieve successful hiring outcomes and build a strong workforce.
Leverage the ATS integration that can help you streamline your hiring processes with the help of HireBee. Get in touch with us today!
FAQs
Q1: What is a job board?
A1: A job board is an online platform that connects job seekers with employers by advertising job openings. It serves as a centralized marketplace where employers can post job listings, and job seekers can search and apply for positions. Job boards can be general, catering to various industries, or niche-focused, targeting specific professions, industries, or regions.
Q2: What is an ATS?
A2: An ATS, or Applicant Tracking System, is a software application that helps organizations manage their recruitment processes. It is the best job board software that automates various aspects of hiring, such as job posting, resume parsing, candidate screening, interview scheduling, and communication. An ATS streamlines the hiring workflow, enhances candidate management, and provides analytics and reporting capabilities to improve recruitment efficiency.
Q3: Why is ATS integration important for successful hiring?
A3: Integrating an ATS with job boards offers numerous benefits. It centralizes candidate management, automates administrative tasks, and improves the overall hiring process's efficiency. ATS integration enables seamless data flow, simplifies communication with candidates, and provides real-time insights for data-driven decision-making. It ensures a streamlined, standardized, and organized hiring process, enhancing the candidate experience and improving the quality of hires.
Q4: How can I maximize ATS integration for successful hiring?
A4: To maximize ATS integration, consider selecting the right ATS for your organization based on features, scalability, and integration capabilities with job boards. Optimize job listings by formatting them for easy parsing and incorporating relevant keywords. Leverage ATS features such as automated resume screening, standardized evaluation systems, and candidate communication tools. Analyze ATS data to track recruitment metrics, identify bottlenecks, and refine hiring strategies. Implement best practices such as ensuring data privacy, regularly updating job board postings, integrating social media, engaging with candidates, and seeking feedback.
Q5: How does ATS integration improve the candidate experience?
A5: ATS integration enhances the candidate experience by providing a streamlined and user-friendly application process. It simplifies the application submission, allows candidates to track their application status, and enables automated communication regarding interview scheduling and updates. By integrating the ATS with job boards, candidates have a centralized platform to search for job opportunities, submit applications, and engage with recruiters. This integration ensures prompt and personalized communication, ultimately improving the overall candidate experience.