In an era defined by rapid technological advancements and shifting societal norms, the landscape of interviews is undergoing a profound transformation. As we navigate the transition into a new decade, the traditional methods of conducting interviews are giving way to a fresh set of preferences and expectations, primarily shaped by the arrival of Generation Z into the workforce.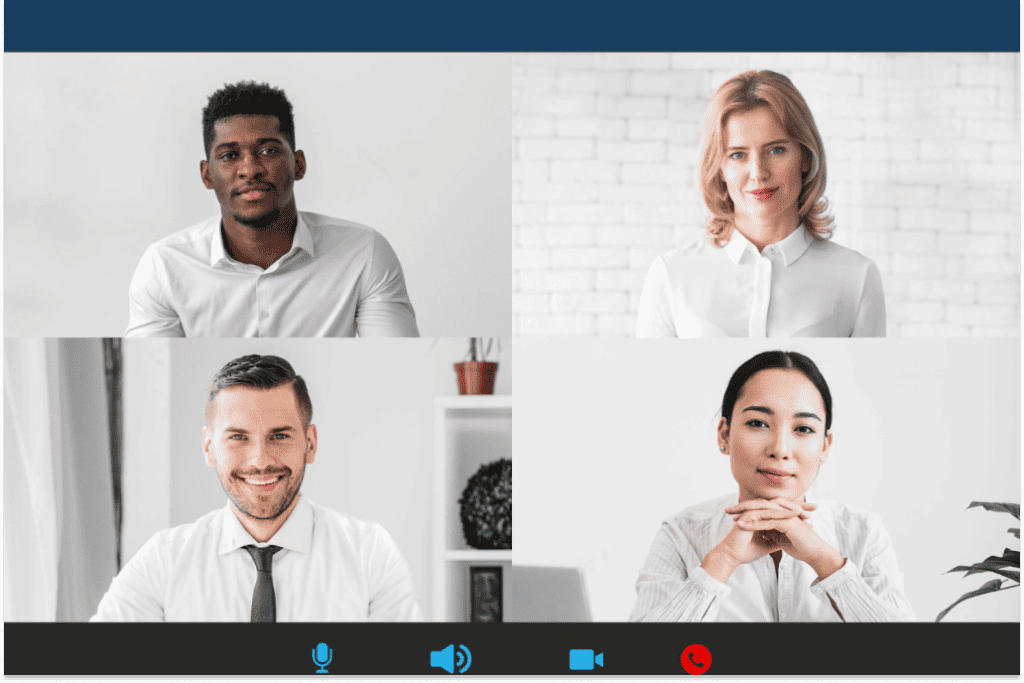 This burgeoning generation, born between the mid-1990s and the early 2010s, brings with them a unique set of values, behaviors, and communication styles that demand a reevaluation of our approach to interviews.
"The Future of Interviews: Adapting to Gen Z's Preferences" is a forward-looking exploration of this evolving paradigm. As we delve into the dynamics of a post-millennial world, we will examine the factors that influence Gen Z's attitudes towards interviews and the workplace, such as their digital fluency, emphasis on diversity and inclusivity, and desire for meaningful work. Moreover, we will uncover the strategies and technologies that are becoming indispensable for interviewers and organizations seeking to connect with and harness the talents of this dynamic generation.
This comprehensive analysis will guide us through the changing landscape of interviews, offering insights and solutions to help individuals, businesses, and HR professionals adapt and thrive in an environment that is distinctly shaped by Gen Z's preferences. The future of interviews is here, and it's time to embrace it.
Understanding Gen Z's Unique Traits
As the workforce continues to evolve, it's crucial for employers to adapt their hiring strategies to effectively engage and recruit the next generation of talent. Gen Z, born between 1997 and 2012, brings with them a unique set of characteristics and preferences that require a fresh approach to job interviews.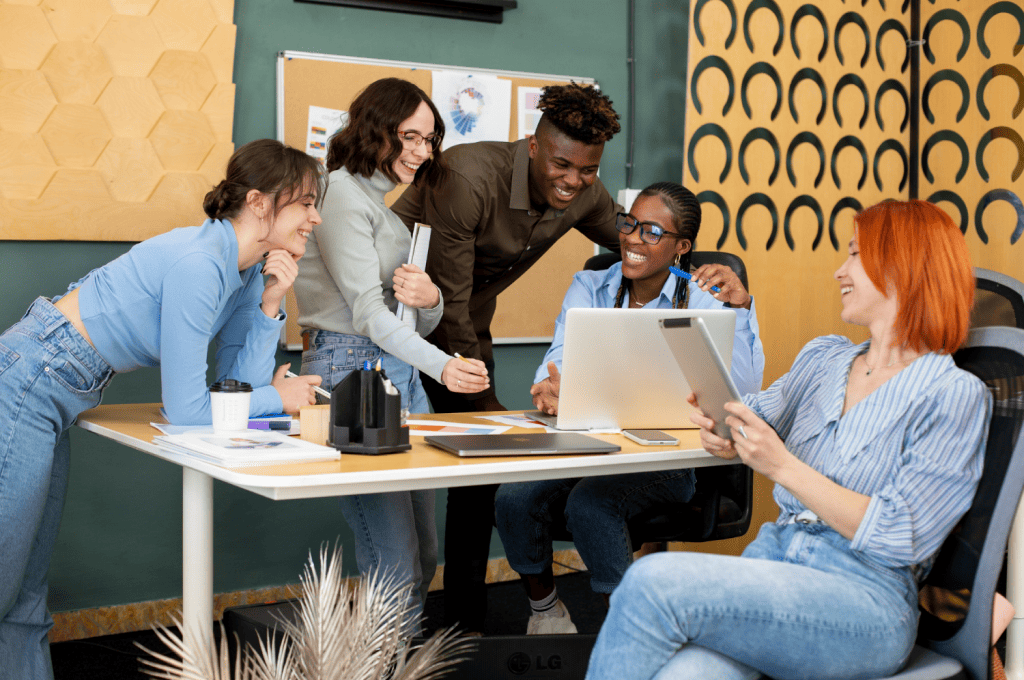 To maximize your success in attracting and retaining Gen Z employees, it's essential to understand their distinctive traits and tailor your interview process accordingly.
Tech-Savvy and Digital Natives:
Gen Z is the first generation to grow up with technology at their fingertips from a very young age. They are true digital natives, which means they are incredibly comfortable with the latest tech tools and platforms. During job interviews, consider incorporating technology-driven assessments or virtual interview formats to make them feel at home.
Purpose-Driven:
Gen Z is often motivated by a sense of purpose. They seek employers who are aligned with their values and prioritize social and environmental responsibility. In interviews, emphasize your company's commitment to sustainability, diversity, and inclusion, and discuss how the role they're applying for contributes to a greater cause.
Independent and Entrepreneurial:
Many Gen Z individuals possess an entrepreneurial spirit. They are open to side gigs, freelancing, and self-employment. During interviews, discuss opportunities for creativity, innovation, and growth within your organization. Showcase how they can make a meaningful impact and potentially advance their careers quickly.
Short Attention Spans:
Growing up in the era of bite-sized content and instant gratification, Gen Z may have shorter attention spans than previous generations. Keep your interview process concise, engaging, and interactive. Use visual aids, storytelling, and real-world scenarios to maintain their interest.
Inclusive and Diverse:
Gen Z values diversity and inclusion, and they often expect a workplace that reflects these ideals. Ensure your interview panel is diverse, and promote your company's commitment to fostering an inclusive work environment. Ask questions about their experiences with diverse teams and their contributions to fostering inclusivity.
Flexible and Adaptable:
Gen Z has been through economic and societal upheavals, such as the Great Recession and the COVID-19 pandemic. As a result, they are adaptable and resilient. In interviews, inquire about how they handled challenges and adapted to change. Emphasize your organization's flexibility and commitment to employee well-being.
Continuous Learning:
Gen Z understands that lifelong learning is key to career success. Discuss your company's training and development opportunities during interviews. Highlight how you support ongoing education and growth. Encourage questions about professional development pathways.
Authenticity and Transparency:
Gen Z appreciates authenticity and transparency. Be open and honest during interviews about the company culture, expectations, and challenges. Use real-life examples to illustrate your points and provide insight into the day-to-day realities of the role.
Feedback-Oriented:
Gen Z is comfortable with continuous feedback and seeks constructive criticism for personal and professional growth. Incorporate feedback discussions into your interview process. Ask them how they've responded to feedback in the past and how they approach self-improvement.
Social Media Presence:
Many Gen Z individuals have a strong social media presence. Consider researching their online profiles to gain insights into their interests and values. Use this information to tailor your interview questions and make a more personal connection.
Understanding Gen Z's unique traits is key to attracting and retaining this generation's top talent. By adapting your interview process to align with their preferences and values, you can create a more inclusive, engaging, and successful recruitment strategy for the future.
Leveraging Technology in Interviews
The workforce landscape is continuously evolving, and with each new generation entering the job market, there is a shift in expectations and preferences. Gen Z, the generation born between the mid-1990s and the early 2010s, has grown up in a world heavily reliant on technology.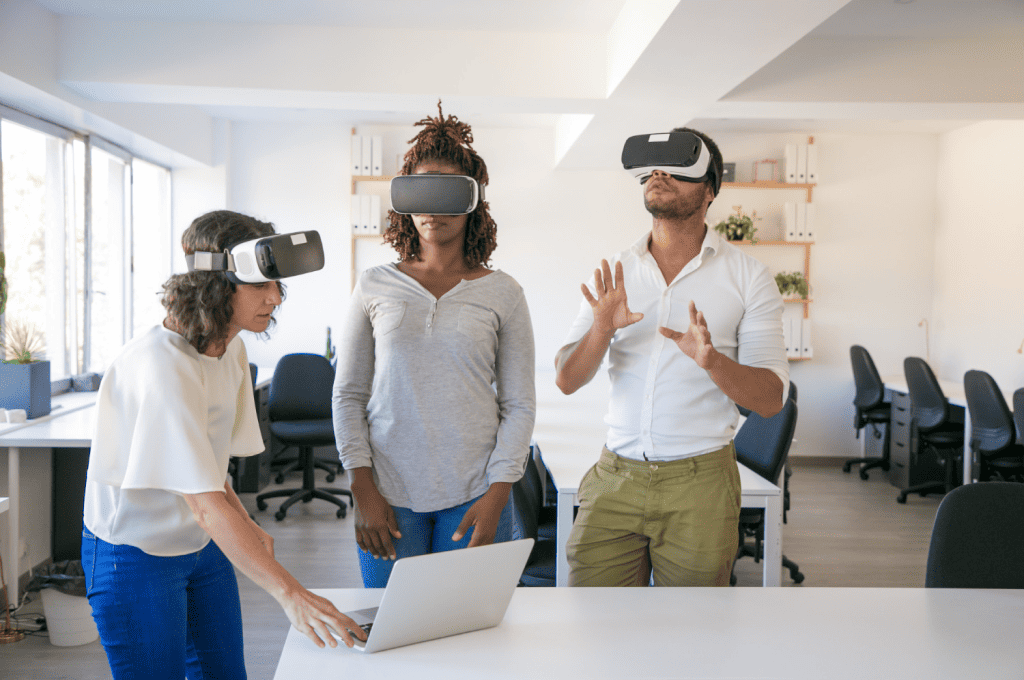 As they enter the workforce, it's essential for organizations to adapt their recruitment processes to attract and engage this tech-savvy demographic. One significant area where technology can be harnessed is in the interview process. Leveraging technology in interviews for a Gen Z workforce can lead to more efficient, accessible, and engaging recruitment experiences.
Virtual Interviews
Gen Z individuals are digital natives who have grown up with smartphones, social media, and online communication tools. Virtual interviews, conducted through platforms like Zoom or Microsoft Teams, provide a convenient and familiar medium for this generation. These virtual interviews can help bridge geographical gaps and offer more flexibility for both candidates and hiring managers. Moreover, they can be recorded and reviewed later, allowing for a more comprehensive evaluation of candidates.
AI-Powered Screening
Artificial Intelligence (AI) can be used to streamline the initial stages of the recruitment process. AI-powered chatbots or online assessments can efficiently screen candidates by asking pre-defined questions, evaluating their responses, and analyzing their skills and qualifications. This not only saves time for recruiters but also provides a fair and standardized evaluation process, reducing bias in the early stages of hiring.
Gamified Assessments
Gen Z has grown up with video games and interactive online experiences. By incorporating gamified assessments into the interview process, companies can engage this generation and assess their skills and problem-solving abilities in a more interactive and enjoyable way. Gamified assessments can be designed to test specific job-related skills and can provide valuable insights into a candidate's capabilities.
Mobile-Friendly Applications
Mobile devices are the primary means of accessing the internet for many Gen Z individuals. Companies should ensure that their job application processes are mobile-friendly, enabling candidates to easily apply for positions using their smartphones or tablets. Mobile applications, in turn, can be integrated with applicant tracking systems to streamline the hiring process.
Video Resumes
Gen Z is comfortable creating and sharing video content. Encouraging candidates to submit video resumes alongside their traditional documents can help employers gain a more personalized insight into a candidate's personality and communication skills. Video resumes also allow candidates to showcase their creativity and presentation abilities.
Social Media Recruitment
Social media platforms like LinkedIn, Instagram, and Twitter can be powerful tools for recruiting Gen Z talent. Employers can leverage these platforms to showcase their company culture, share employee stories, and engage with potential candidates. Social media recruitment efforts can also include live Q&A sessions, virtual office tours, and interactive content to connect with the younger workforce.
Data Analytics for Insights
Collecting and analyzing data from various stages of the interview process can provide valuable insights into the effectiveness of recruitment strategies. Companies can use data analytics to track key performance metrics, identify trends, and continuously improve their processes to better resonate with Gen Z candidates.
As Gen Z enters the workforce, companies must adapt their recruitment strategies to accommodate their preferences and expectations. Leveraging technology in interviews is not just a matter of convenience; it's about creating a more engaging and inclusive experience for the younger workforce. Embracing virtual interviews, AI-powered screening, gamified assessments, mobile applications, video resumes, social media recruitment, and data analytics can help organizations attract, evaluate, and retain top Gen Z talent, fostering a more tech-savvy and dynamic workforce.
Tailoring Interview Approaches
As the workforce continues to evolve, so too do the preferences and expectations of the incoming generation. Gen Z, born roughly between 1997 and 2012, is now entering the job market, bringing with them a unique set of characteristics, experiences, and demands. To attract and effectively evaluate Gen Z candidates, it's crucial for organizations to tailor their interview approach to meet their needs.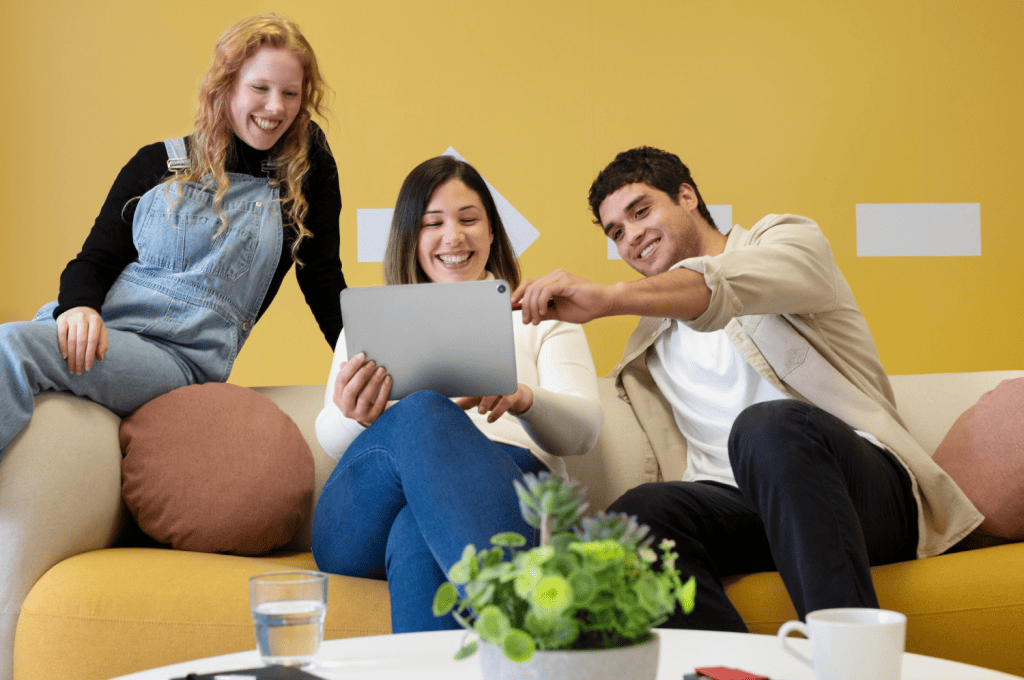 Here are some key strategies for doing just that:
Leverage Technology:
Gen Z grew up with technology at their fingertips, making them incredibly tech-savvy. To engage them effectively during interviews, consider utilizing video interviews, chatbots, and virtual reality simulations. This not only aligns with their comfort zone but also demonstrates that your organization is forward-thinking and innovative.
Personalization Matters:
Gen Z values personalization in all aspects of their lives, including the job search process. Tailor your interview approach to each candidate by highlighting specific aspects of the job and company that align with their skills and interests. Customize your questions and discussions to reflect their unique experiences and aspirations.
Embrace Transparency:
Gen Z is known for their desire for transparency and authenticity. In interviews, be open and honest about the company culture, expectations, and potential career paths. Address questions about salary, benefits, and growth opportunities upfront, as Gen Z candidates are likely to appreciate this straightforward approach.
Highlight Purpose and Impact:
Gen Z places a strong emphasis on making a difference in the world. During interviews, emphasize the social and environmental impact of the role and your organization. Show how their work will contribute to a greater purpose, which can be a compelling motivator for this generation.
Emphasize Skill Development:
This generation highly values continuous learning and skill development. Discuss your company's commitment to employee growth, including training programs, mentorship opportunities, and chances to acquire new skills. Show how the job can be a platform for them to expand their skill set.
Diverse and Inclusive Environment:
Gen Z tends to prioritize diversity and inclusion. Demonstrate your company's commitment to these values during the interview by discussing diversity initiatives, policies, and your inclusive company culture. Showcase examples of how your organization actively promotes diversity and equity.
Encourage Open Feedback:
Create a two-way dialogue during the interview. Ask candidates for their feedback on the interview process and invite questions that allow them to express their thoughts and concerns. This not only makes Gen Z candidates feel heard but also provides insights into their preferences and expectations.
Flexible Work Options:
Gen Z values work-life balance and flexibility. Discuss your company's remote work policies, flexible scheduling options, and any other accommodations that cater to their desire for work-life integration.
Use Multiple Assessment Methods:
Incorporate different assessment methods, such as skills tests, situational judgment exercises, and behavioral interviews. This multifaceted approach can provide a more holistic view of a candidate's capabilities and potential fit within your organization.
Feedback and Follow-Up:
Promptly provide feedback after interviews and keep candidates informed about their status in the hiring process. Gen Z appreciates clear communication and quick responses, which can leave a positive impression even if they are not selected for the role.
In conclusion, tailoring the interview approach to meet Gen Z's needs is crucial for attracting and retaining this emerging generation of talent. By embracing technology, personalization, transparency, and other strategies, organizations can make their interviews more appealing and effective in assessing and securing top Gen Z talent.
Conclusion
In conclusion, the evolving landscape of interviews is undoubtedly influenced by the preferences of Generation Z, a generation marked by its tech-savvy nature, unique values, and adaptability. To remain relevant and effective in the recruitment process, employers and interviewers must embrace the digital revolution, making use of innovative tools, virtual platforms, and data-driven techniques. Gen Z's desire for authenticity, transparency, and meaningful connections during interviews should also be acknowledged, emphasizing the importance of fostering a genuine and personalized candidate experience.
Furthermore, as we adapt to Gen Z's preferences, it's essential to recognize that these shifts are not isolated but part of a broader trend towards more inclusive and flexible interview processes. This transformation transcends generations and can benefit all stakeholders involved. By embracing these changes and being agile in our approach, we can ensure that interviews remain a powerful tool for assessing talent, connecting with candidates, and creating a brighter, more inclusive future for all.
FAQs
What is the significance of adapting to Gen Z's interview preferences?

Gen Z represents the newest generation entering the workforce, and understanding their preferences is essential for attracting and retaining top talent. Adapting to their preferences can enhance recruitment and hiring processes.

What are some key preferences of Gen Z when it comes to interviews?

Gen Z tends to favor digital and remote interview options, shorter and more streamlined interview processes, and a focus on company values, culture, and social responsibility.

How can organizations implement digital and remote interview options effectively?

To cater to Gen Z, organizations can leverage video conferencing platforms, AI-driven interview tools, and asynchronous interview methods to make the process more convenient and flexible for candidates.

What steps can employers take to streamline their interview processes for Gen Z candidates?

Simplify the application and interview process, reduce the number of interview rounds, and incorporate technology to automate administrative tasks like scheduling and follow-up.

Why is emphasizing company values and culture important in Gen Z interviews?

Gen Z places a high value on working for organizations with a strong sense of purpose and values. By showcasing these aspects, employers can attract Gen Z candidates who align with their culture.