In today's dynamic and competitive job market, effective candidate relationship management (CRM) has become an indispensable component of successful recruitment strategies. Recognizing the need to adapt to the evolving landscape of talent acquisition, organizations are increasingly turning to multi-touchpoint CRM strategies to build and nurture long-term relationships with potential candidates.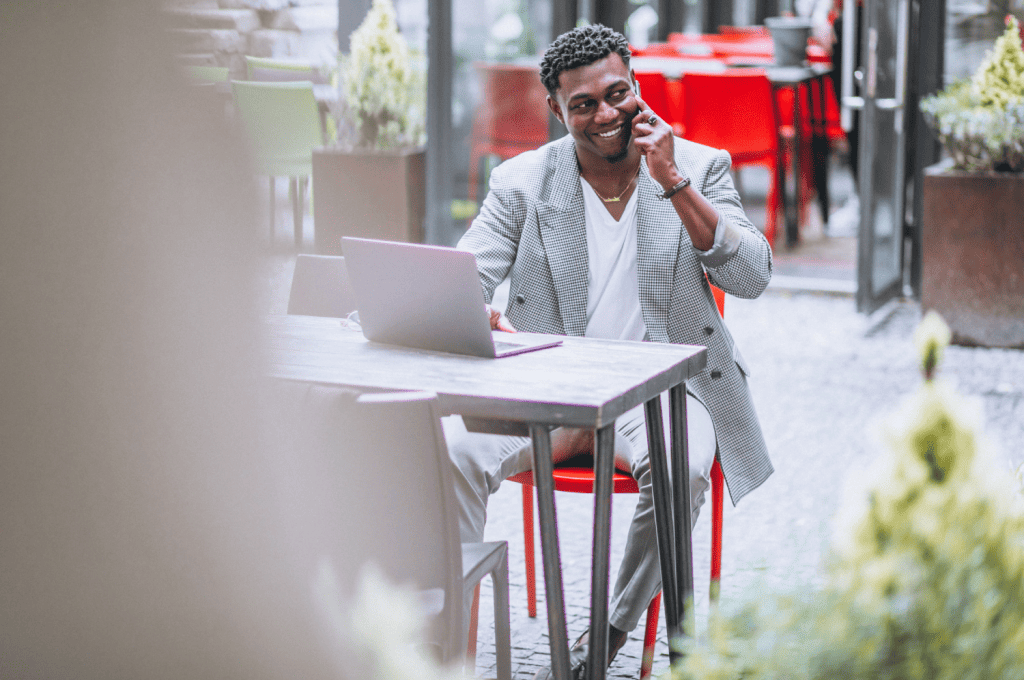 This approach goes beyond the traditional, transactional recruitment model, focusing on the development of meaningful connections and sustained engagement.
"Multi-Touchpoint Candidate Relationship Management Strategies: Building Long-Term Relationships through Sequenced Outreach" is a comprehensive exploration of this transformative shift in the HR landscape. This guide delves into the critical elements of multi-touchpoint CRM, emphasizing the strategic importance of sequenced outreach that involves a series of personalized interactions over time. Through this multi-pronged approach, employers are better equipped to understand candidates' career aspirations, expectations, and development needs, aligning their recruitment efforts with long-term goals.
In this guide, we will delve into the intricate dynamics of multi-touchpoint CRM, elucidating its benefits for both organizations and candidates. From leveraging technology to crafting engaging messaging sequences, we will unveil the practical steps to implement these strategies effectively. Join us on this journey to discover how multi-touchpoint candidate relationship management can redefine your approach to recruitment and foster enduring connections with top talent.
Hirebee makes recruiting good candidates much simpler thanks to automated recruitment features like improved candidate sourcing and candidate screening.
How multi-touchpoint strategies can enhance engagement and loyalty
In today's competitive job market, attracting and retaining top talent is a significant challenge for organizations. As candidates explore various job opportunities, it's essential for companies to go beyond traditional recruitment methods.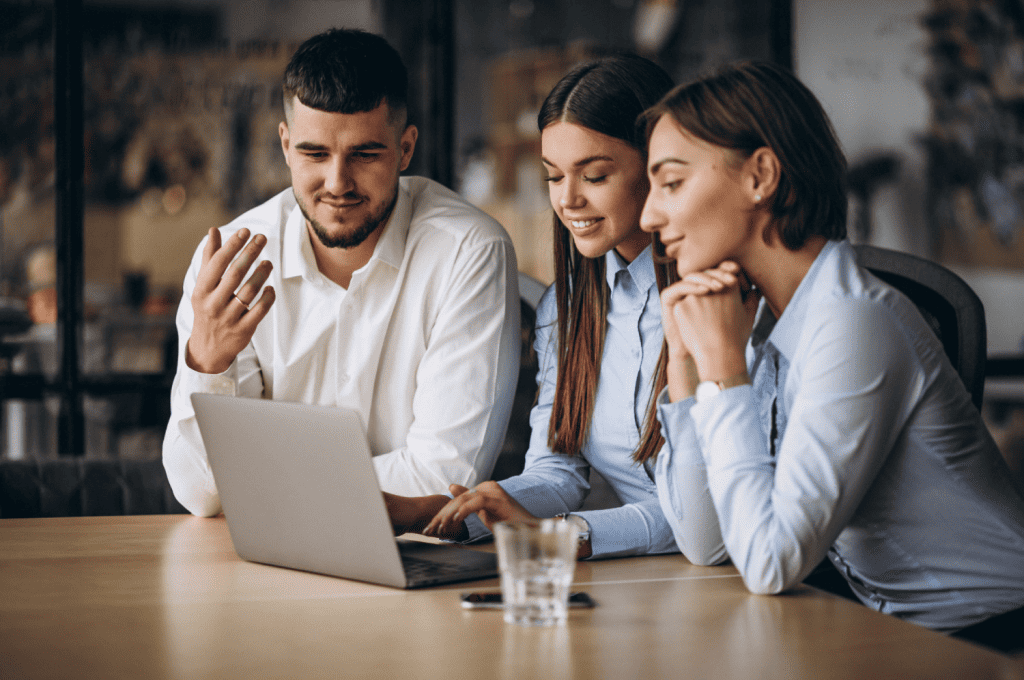 Multi-touchpoint strategies have emerged as a powerful approach to engage candidates more effectively and build lasting loyalty. These strategies involve creating multiple points of interaction and engagement throughout the candidate journey. This article explores how multi-touchpoint strategies can enhance candidate engagement and loyalty in the context of modern recruitment.
Understanding Multi-Touchpoint Strategies
Multi-touchpoint strategies involve creating a web of interactions with candidates at various stages of the recruitment process. This goes beyond the traditional approach of simply posting job listings and conducting interviews. It includes utilizing a combination of digital and in-person touchpoints, such as social media, email, company events, informational webinars, and personalized communication.
Personalization
One of the key benefits of multi-touchpoint strategies is the ability to personalize interactions. Candidates appreciate when they feel like they are more than just another resume in the pile. Personalization can be achieved by tailoring communication to a candidate's specific needs, interests, and aspirations. By understanding the candidate's background and preferences, companies can offer relevant information and opportunities that align with their career goals, creating a stronger connection.
Consistency
Consistency is crucial in building candidate engagement and loyalty. Multi-touchpoint strategies ensure that candidates receive a consistent message and experience across various platforms. This consistency helps in reinforcing the company's values, culture, and job opportunities, making it easier for candidates to understand and connect with the organization.
Building Trust
Building trust is an integral part of candidate engagement and loyalty. By providing candidates with a series of touchpoints, companies can establish a rapport over time. Trust is nurtured through transparent and informative communication, which can include sharing the company's journey, values, and success stories. As trust is built, candidates are more likely to feel secure in their decision to join the organization.
Long-Term Relationships
Multi-touchpoint strategies encourage long-term relationships with candidates. Even if a candidate is not immediately selected for a role, these strategies ensure that the door remains open for future opportunities. By maintaining contact, sharing valuable content, and staying engaged with candidates, companies can keep them in their talent pool for future hiring needs.
Feedback and Improvement
Feedback is a two-way street in multi-touchpoint strategies. Candidates appreciate organizations that are receptive to their feedback. It not only helps companies improve their recruitment process but also shows candidates that their opinions are valued. This fosters a positive relationship and encourages candidates to refer others to the company.
Multi-touchpoint strategies have transformed the recruitment landscape by enhancing candidate engagement and loyalty. In a competitive job market, attracting and retaining top talent requires going the extra mile to connect with candidates. By personalizing interactions, maintaining consistency, building trust, fostering long-term relationships, and seeking feedback, organizations can strengthen their candidate engagement efforts.
Ultimately, these strategies not only help companies attract and retain the best talent but also contribute to a positive employer brand and a more efficient recruitment process. In a world where the candidate experience plays a vital role in the success of an organization, multi-touchpoint strategies are a valuable tool for building lasting relationships with candidates and ensuring they become loyal advocates of your brand.
Explore various touchpoints, such as emails, social media, webinars, and events
Exploring various touchpoints, such as emails, social media, webinars, and events, is a vital aspect of modern recruitment strategies. It allows organizations to engage with candidates at different stages of the hiring process, creating a more personalized and effective recruitment experience.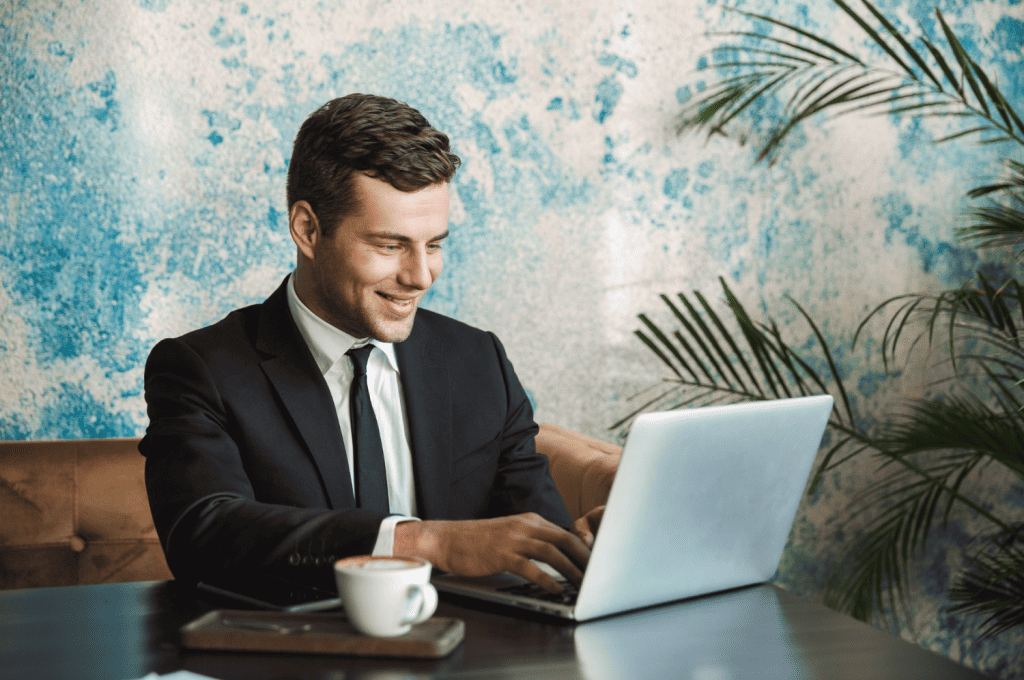 These touchpoints enable recruiters to build relationships with potential candidates, showcase their employer brand, and ultimately attract top talent. Here's an overview of how each of these touchpoints can be used in the recruitment process:
Emails:
Initial Contact: Email is often the first point of contact with potential candidates. It can be used to share job openings, introduce the company, and provide basic information about the recruitment process.
Follow-up Communication: Sending personalized follow-up emails can help maintain candidate interest and keep them informed about their application status.
Newsletters: Regular newsletters can keep candidates engaged and informed about company updates, culture, and industry trends.
Social Media:
Job Postings: Platforms like LinkedIn, Twitter, and Facebook are excellent for posting job openings and reaching a broad audience.
Engagement: Engaging with candidates through comments, direct messages, and by sharing relevant content can help build relationships and showcase your company culture.
Webinars:
Educational Content: Hosting webinars on industry-specific topics or skill development can attract candidates who are interested in continuous learning and growth.
Q&A Sessions: Live webinars allow candidates to ask questions and interact directly with your team, creating a more personal connection.
Events:
Career Fairs: Physical or virtual career fairs provide an opportunity to meet potential candidates face-to-face, present your company, and answer questions.
Networking Events: Hosting or participating in industry-related events can help you connect with candidates who are passionate about their field.
By exploring these touchpoints, recruiters can create a more holistic and engaging candidate experience. Here are some key benefits of this approach:
Diverse Reach: Different candidates prefer different channels, so by using multiple touchpoints, you increase your chances of reaching a broader and more diverse pool of talent.
Personalization: Each touchpoint allows for tailored messaging and interaction, ensuring candidates feel valued and understood.
Continuous Engagement: It's not just about initial contact but maintaining a relationship throughout the candidate's journey.
Showcasing Company Culture: Social media and events are especially effective for displaying your company's values, culture, and work environment.
Information Flow: It keeps candidates informed about their application status, the company, and the industry, making them more informed and engaged prospects.
In today's competitive job market, the ability to connect with candidates through various touchpoints is a strategic advantage. It demonstrates a commitment to candidate experience, showcases the company's strengths, and ultimately helps in attracting the best talent to your organization. Successful recruitment is not just about finding the right people; it's about building the right relationships.
The role of data and analytics in understanding audience behavior and preferences
The role of data and analytics in understanding candidate behavior and preferences has become increasingly crucial in the realm of human resources and talent acquisition.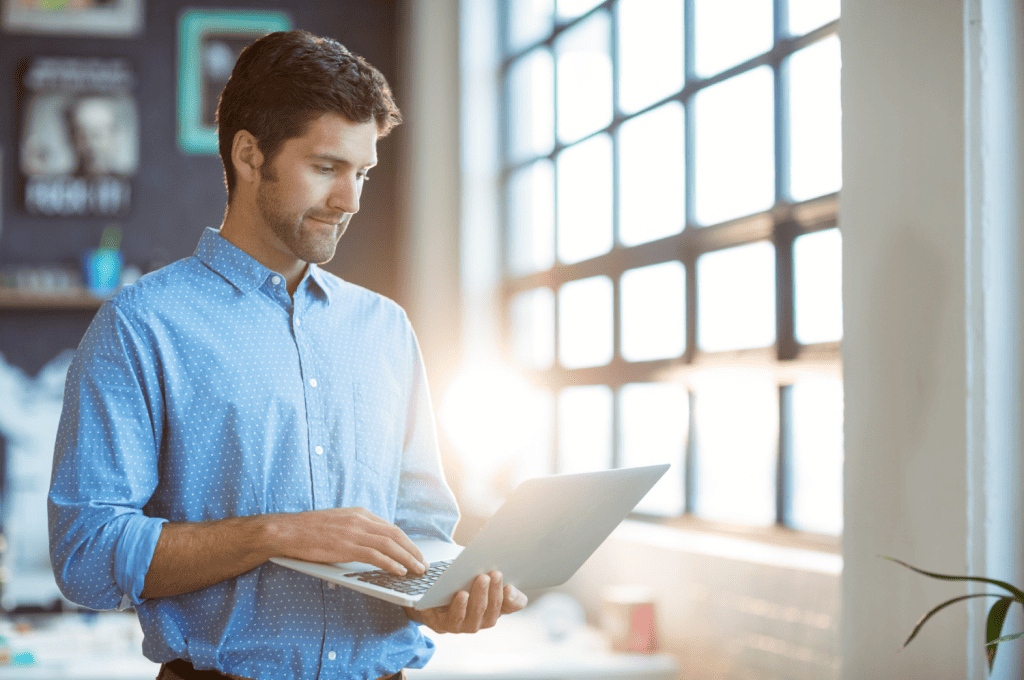 As technology continues to evolve, organizations are finding new and innovative ways to harness data to attract, engage, and retain top talent. This data-driven approach offers several benefits that can revolutionize the way companies interact with candidates and make more informed hiring decisions.
Personalized Recruitment: Data and analytics allow organizations to create a more personalized and tailored recruitment experience for candidates. By analyzing historical data and current trends, recruiters can understand the preferences of potential candidates. For example, they can use data to determine the best communication channels (email, social media, job boards) for reaching out to specific groups of candidates or the most effective times to engage with them.
Optimized Job Postings: Data analytics can help recruiters fine-tune job postings by analyzing the effectiveness of different job titles, descriptions, and requirements. By tracking the success of previous job postings and using A/B testing, organizations can craft more enticing listings that resonate with their target audience.
Sourcing and Talent Pipelines: Understanding candidate behavior and preferences is essential for sourcing the right candidates. Through data analytics, recruiters can identify where top talent is most likely to be found and develop talent pipelines accordingly. This not only saves time but also improves the quality of candidates brought into the hiring process.
Candidate Journey Mapping: Data and analytics enable organizations to map the entire candidate journey. By tracking candidate interactions, from the initial job posting to the final interview, recruiters can gain insights into how candidates engage with the company. This knowledge can help improve the candidate experience and increase the likelihood of successful hires.
Predictive Analytics: Data can be used to predict candidate behavior. Predictive analytics models can forecast which candidates are most likely to respond positively to a job offer or which might be considering leaving their current position. This information can guide recruitment and retention strategies.
Diversity and Inclusion: Understanding candidate behavior through data and analytics can also support diversity and inclusion efforts. By analyzing demographic data and candidate interactions, organizations can identify potential biases in their hiring process and make necessary adjustments to promote inclusivity.
Enhanced Decision-Making: Data-driven insights help HR teams make more informed decisions about candidates. This includes not only identifying the best-fit candidates but also understanding the drivers behind their decisions to accept or decline job offers.
Feedback and Continuous Improvement: Analytics can help collect feedback from candidates and evaluate their experiences. Organizations can use this feedback to make ongoing improvements in their recruitment and hiring processes.
Cost Savings: A better understanding of candidate behavior and preferences can result in cost savings by reducing the time and resources spent on ineffective recruitment methods and focusing on those that yield better results.
Compliance and Legal Protection: Data can also play a role in ensuring compliance with hiring laws and regulations. By maintaining records of candidate interactions and decisions based on objective data, organizations can provide legal protection against discrimination claims.
In conclusion, data and analytics have a transformative role in understanding candidate behavior and preferences in the modern world of recruitment. By leveraging these tools effectively, organizations can not only identify the best talent but also improve the overall candidate experience, enhance diversity and inclusion, and make more data-driven, strategic decisions about their workforce. This data-driven approach is instrumental in staying competitive in the talent market and securing top candidates for future success.
Conclusion
In conclusion, the concept of Multi-Touchpoint Candidate Relationship Management (MTCRM) represents a pivotal shift in the way organizations engage with potential talent. The strategy outlined in "Multi-Touchpoint Candidate Relationship Management Strategies: Building Long-Term Relationships through Sequenced Outreach" underscores the importance of building enduring connections with candidates. By employing a sequence of personalized touchpoints, organizations can cultivate meaningful relationships with candidates over time.
This approach not only enhances the candidate experience but also yields substantial benefits for the hiring process. It enables companies to tap into a more diverse pool of skilled individuals and maintain a strong talent pipeline. Furthermore, it positions organizations as employers of choice, reinforcing their reputation in the job market.
In a world where talent acquisition is highly competitive and dynamic, MTCRM strategies provide a sustainable framework for fostering long-term relationships that drive business success. As companies increasingly recognize the value of nurturing candidate relationships, the MTCRM approach is set to become a cornerstone of modern recruitment strategies.
Hirebee can help employers find the right talent for their specific job openings through effective candidate job distribution and recruitment marketing methods.
FAQs
1. What is Multi-Touchpoint Candidate Relationship Management (CRM)?
Multi-Touchpoint CRM is a strategic approach that involves using multiple interactions and communication channels to build and maintain relationships with potential job candidates. It goes beyond one-off interactions and focuses on long-term engagement.
2. Why is Multi-Touchpoint CRM important for recruitment?
Multi-Touchpoint CRM is important because it helps organizations establish and nurture relationships with candidates over time. This can lead to a pool of engaged and interested candidates, reducing recruitment time and costs.
3. What are the key components of Multi-Touchpoint CRM strategies?
Key components include personalized outreach, various communication channels (email, social media, phone calls), content marketing, feedback loops, and data analytics to track and measure engagement.
4. How can organizations implement Multi-Touchpoint CRM effectively?
Effective implementation involves defining a clear candidate engagement strategy, segmenting your candidate pool, creating relevant and engaging content, and using CRM software to automate and track interactions.
5. What is sequenced outreach, and how does it fit into Multi-Touchpoint CRM?
Sequenced outreach involves sending a series of planned messages or interactions to candidates over time. It's a key part of Multi-Touchpoint CRM, ensuring that communication is consistent and purposeful.