Inclusive recruitment practices refer to the strategies employers use to attract and select candidates from a diverse range of backgrounds and demographic groups. By implementing inclusive recruitments practices, employers can emphasize that their workplace is representative of and respects the diversity of their customers and clients.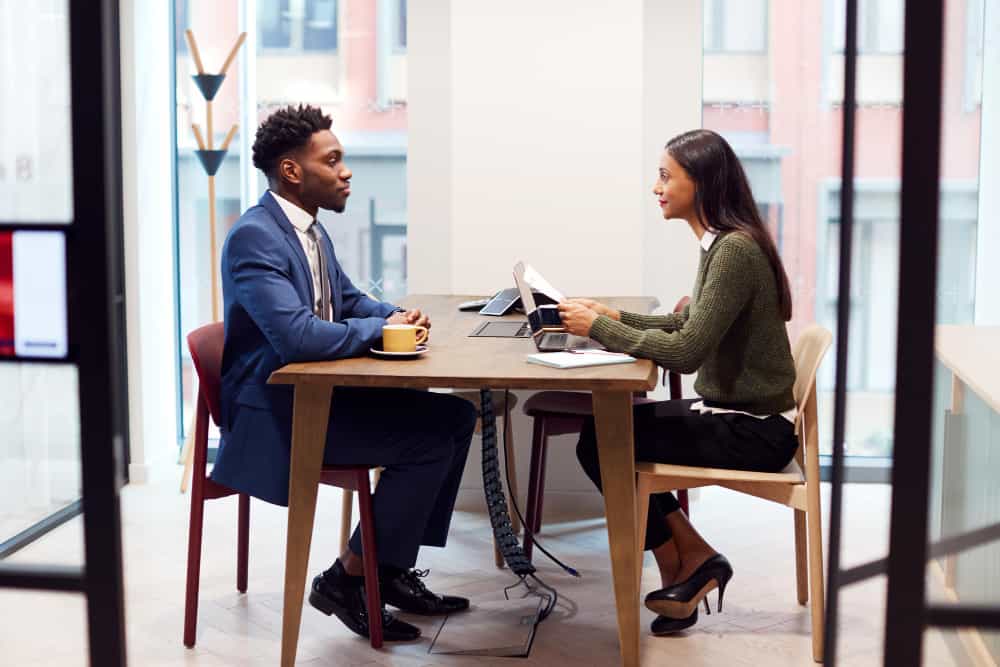 There are four key practices employers should implement in order to ensure an inclusive recruitment process.
Firstly, employers should understand the legal requirements when recruiting. This means abiding by the laws and regulations of discrimination in the workplace and taking the steps to ensure that no qualified applicant is discriminated against.
Secondly, employers should ensure recruitment language and materials are diverse and inclusive. This means using gender-neutral language, avoiding stereotypes and language that appeals only to certain groups, and emphasizing that they value cultural, racial, and gender diversity.
Thirdly, employers must also ensure their recruitment process is accessible to all. This includes making sure that job postings are available online, ensuring online applications are accessible, and providing reasonable accommodations for applicants with disabilities.
Lastly, employers should create relationships with different diversity networks such as those for veterans, people of colour, disabled representation, and the LGBTQ+ community. By actively cultivating relationships with these networks and organisations, employers will become more familiar with the different candidates and can make a more informed decision when selecting their new employee.
In implementing these practices, employers can ensure an inclusive recruitment process that respects the differences of the candidates and values a workplace of diversity and inclusion.
The Benefits Of Implementing Diversity And Inclusion In Recruitment
Diversity and inclusion in recruitment ensures greater diversity and inclusion in the workplace and offers multiple benefits to organizations. It encourages better quality of decision-making and innovation, since perspectives from different backgrounds offer organizations opportunities that might not be visible before. A diverse workforce also improves team dynamics, with staff having better access to resources, while a diverse work environment is especially attractive to potential new hires.
Recruiting and promoting diverse talent also provides organizations with a better understanding of the needs and expectations of customers and clients. Different perspectives, cultural backgrounds and experiences provide an enhanced understanding of customer needs, particularly in global markets.
In addition, a diverse talent pool increases the chances for a company to find the best possible candidate for any given job, thus broadening the talent search, encouraging creativity, and at the same time creating a competent working environment.
Organizations implementing diversity and inclusion principles in recruitment will also build a strong employer's brand, as it demonstrates their commitment as an ethical, responsible and respectful employer. Lastly, research has indicated that firms engaged in gender and racial diversity outperform their counterparts on a variety of measures.
Hirebee can offer you all of the necessary tools to increase diversity in your company, such as improved job distribution, candidate marketing, and candidate sourcing.
The Best Inclusive Practices For Diversity And Inclusion In Recruitment
Invest In Inclusive Compensation And Benefits
Inclusive compensation and benefits packages are an important part of any company's diversity hiring strategy. By offering inclusive compensation and benefits, companies can make their workplace more diverse, attract a wider range of qualified candidates and retain diverse talent.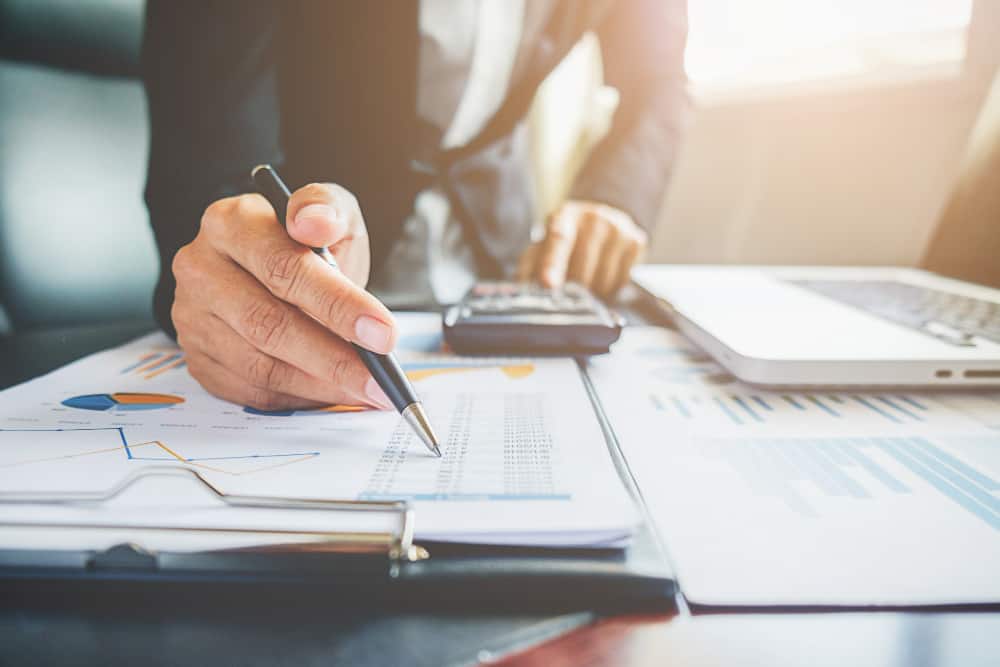 Compensation plays a large role in attracting talented individuals. Companies should ensure their compensation packages are fair and equitable for all employees. This includes pay scales that reflect the roles and responsibilities of employees, merit-based raises, and access to same-level incentives regardless of race, gender, sexual orientation or any other protected characteristic.
Benefits can also play a role in incentivizing diverse hiring. Companies should provide access to benefits that are necessary for different stages of life such as parental leave, paternity and adoption leave, child care subsidies, elder care, and flexible work schedules. Additionally, companies should make sure that their health plans provide equitable coverage for a range of treatments and medications that the diverse population might need.
Finally, companies should provide employee development and training opportunities for those from traditionally excluded backgrounds to give them the same access to leadership pathways as everyone else. By investing in these types of programs, companies can cultivate a more diverse talent pipeline and show that everyone has an equal opportunity to advance in the workplace.
When companies invest in inclusive compensation and benefits, they not only create an environment of fairness and transparency, but also attract, retain and elevate a diverse talent pool that better reflects the world around them. In the end, companies will benefit from a more vibrant workplace that is better equipped to succeed in today's competitive labor market.
Use More Diverse Interview Teams
Diverse interview teams are key for promoting diversity and inclusion in the hiring process. Companies are increasingly turning to diverse interview teams to help identify qualified candidates who would be a great addition to the team. Diverse teams provide insight into different perspectives and experiences, ensuring that all candidates get an equal chance to shine in their interview.
In addition to allowing a range of perspectives to enter the hiring process, diverse interview teams can also help reveal implicit biases that can hinder progress in the hiring process. As researchers have discovered, people tend to assign more prestige to people who have similar backgrounds as themselves. By introducing people with diverse backgrounds into the hiring process, companies can help prevent those biases from influencing hiring decisions.
Finally, diverse interview teams can provide important insights into what the company's culture should be like. As research has demonstrated, diversity at the workplace can have a positive effect on overall productivity, creativity, and morale. In order to ensure these benefits, companies need to actively pursue diversity in their hiring practices. Having a diverse interview team helps foster this environment and encourage more diverse candidates to apply for open positions.
In short, hiring diverse interview teams is a key component of achieving workplace diversity and ensuring that everyone has a fair chance at landing a job. By introducing a variety of voices and experiences, companies can ensure that the hiring process is fair and unbiased, while also promoting an inclusive company culture.
Use Tools That Engage The Audience
Companies should use tools that engage the audience for a successful diversity recruiting plan. Audience engagement tools can be helpful in driving a diverse pool of job candidates. They create a sense of belonging and provide an easy way to stay current with job listings and other corporate events that have been planned by the HR team. Online tools such as video conferencing, webinars, job postings, and other digital platforms can be used to increase exposure of job opportunities across a variety of demographics and digital platforms.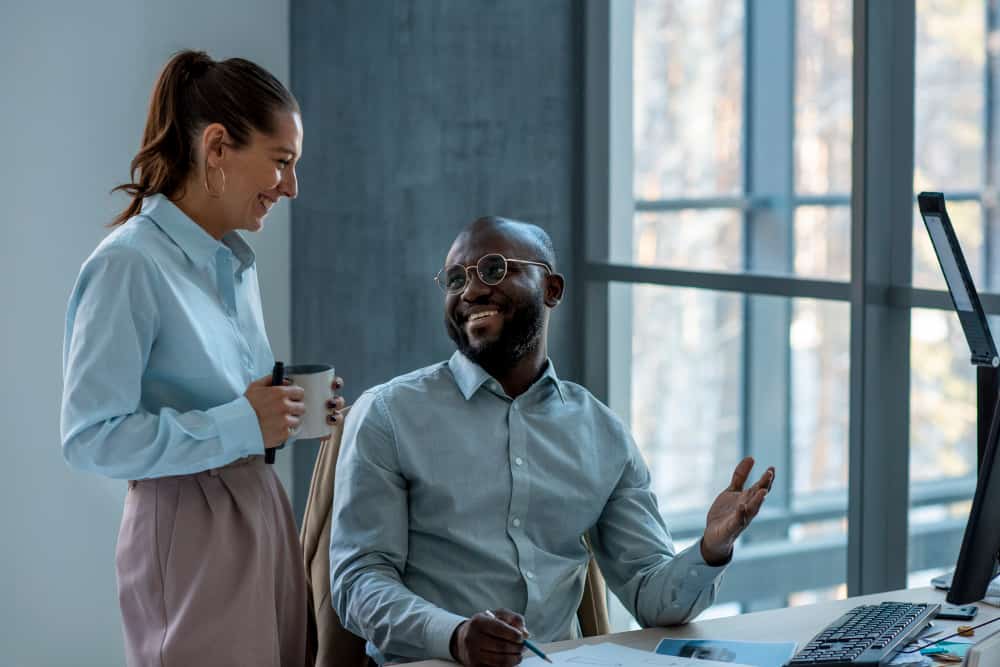 Additionally, social media engagement can be used to create an inclusive atmosphere by promoting job postings and events across a variety of online networks, such as LinkedIn and Twitter. Additionally, companies should host events with the goal of creating connections with niche groups that are underrepresented in the workplace.
These events should be tailored to different groups and highlight the company's commitment to diversifying its workforce. Furthermore, companies should conduct surveys to gauge the effectiveness of their recruiting efforts, as these surveys can provide helpful feedback to help understand which diversity recruiting practices are working and how they can be improved in the future.
By engaging their diverse audience, companies can create a diverse and inclusive workplace and foster a productive work environment.
Integrate Diversification In Employer Branding
Diversification in employer branding ethical hiring practices is an essential job for businesses that wish to manage a successful and competitive hiring program. Diversity includes people of different ages, genders, educational backgrounds, abilities, and backgrounds. Employing a diverse and inclusive workforce enables the business to draw from a larger pool of qualified and experienced candidates, expanding their competitive edge.
The key to successful implementation of diversity and ethical hiring practices is to build an employer brand. An effective employer brand can be used to communicate an employers commitment to diversity and ethical hiring. Companies should develop an overall marketing and communications strategy that includes high-level objectives and includes subsidiary elements such as employer branding. This strategy should aim to create an employer brand that encourages job seekers from different backgrounds to apply to the company.
The use of job postings and employee communications can be essential in showing the company's commitment to diversity and ethical hiring by displaying messages that promote and advertise the company's focus on recruitment strategies that promote inclusivity. Additionally, the company should utilizes their social media accounts to engage with potential and current employees. A potential candidate should be able to visit the company's social media sites and see descriptions of their diversity initiatives and connect with other employees to learn more.
In conclusion, diversity and ethical hiring practices are essential components of any successful hiring program. Companies should strive to create an inclusive and welcoming employer brand that encourages job seekers from a variety of backgrounds to apply, and to attract and retain the best talent. Such an inclusive strategy helps the company attract top talent, increase employee morale, and ensure their competitive edge in the market.
Offer Bias Awareness Training To Hiring Team
In today's workplace, it is imperative for companies to ensure equitable hiring practices. In order to ensure that no person is discriminated against in hiring decisions, companies should consider offering bias awareness training to the hiring team. Bias awareness training can help hiring teams be aware of and address any implicit biases they may have in the interview process, ultimately leading to a fairer and more inclusive hiring practice.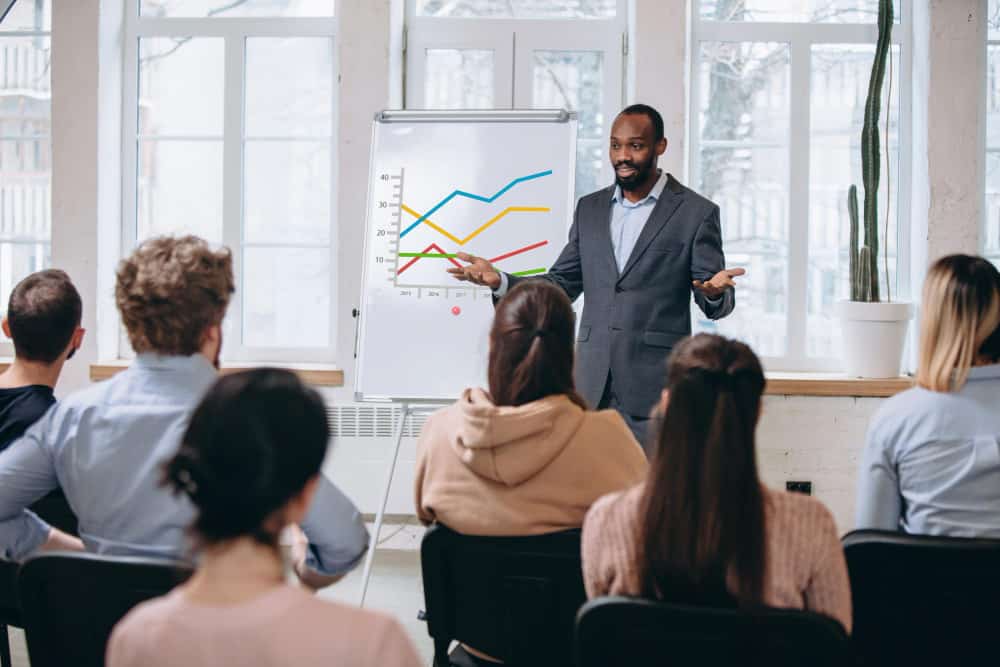 The training can include topics such as understanding stereotypes, combatting race and gender bias, and recognizing unconscious bias. By developing an understanding of why such biases exist and what they may lead to in a professional context, hiring teams can become aware of the presence of their own biases so that they can proactively address them. Moreover, hiring teams can learn how to create interview questions that are fair, equitable and unbiased.
In addition, bias awareness training can help create a safe and open working environment by promoting dialogue around diversity and inclusion related topics. Interview candidates may feel more comfortable talking about any potential discrimination they faced in the past in a safe setting.
Finally, offering bias awareness training to the hiring team can ensure that all candidates are treated fairly and stand on equal footing during the hiring process. This helps reinforce the company's culture of respect and equity, ultimately furthering diversity and inclusivity for all.
Keep Your Career Site Available To Everyone
Ensuring that your career site is available to diverse candidates is an important step in creating an equitable and diverse workplace. Doing so keeps your company open to the talent and experience of those who might have been previously excluded, creating a fairer opportunity to be considered for positions in your organization.
When a career site is kept available to diverse candidates, it sends a message that your company values inclusion and wants to find the best talent for the job, no matter the background. This can help engage and attract a more diverse talent pool who, once interviewed and hired, can help improve business performance and add unique perspectives to your workplace.
Creating an accessible career site for diverse candidates could involve designating a bilingual individual to manage your career site. This can enable communication in multiple languages and allow those who do not speak English confidentially to pursue opportunities with your company. In addition, making the site mobile-friendly and easy to navigate can help ensure that people of all abilities are able to apply and learn more about a job or internship opportunity.
Finally, posting career opportunities on job boards that target diverse and/or marginalized populations can help reach those who may not use your career site. Advertising openings on community message boards, in diverse publications, or through organizations that specialize in connecting underrepresented candidates to open positions could expand your applicant pool and add to a more equitable hiring process.
Focus On Writing Inclusive Job Descriptions
When writing job descriptions for DEI hiring, it's important to make the descriptions as inclusive, diverse, and open as possible. This includes changing the language to avoid any gendered pronouns, instead using words that are non-discriminatory and gender-neutral, such as "they/them, everyone, everyone in this role, folks, you all, etc." Additionally, leveraging phrases such as "qualifications that'd prepare someone for success", "diverse perspectives", and "an inclusive experience" within the descriptions makes it crystal clear that promoting diversity is a priority. This also allows candidates to accurately assess the workplace culture and know that diverse perspectives and backgrounds are welcomed and respected.
Conclusion
In conclusion, implementing inclusive recruitment practices is a vital step in creating a company culture which is open and accessible to all. This includes implementing a diverse policy which ensures fair representation of all employees and job seekers, instituting a clear equal opportunities policy, and embracing technology which enables remote and online working. Additionally, companies can be more aware of their job postings and language used to ensure fairness. By understanding the importance of an inclusive hiring process, companies will benefit from increased representation and engagement of all applicants.
Hirebee offers excellent candidate sourcing and candidate screening features, which can improve your DEI hiring efforts.
FAQs
What Is The Most Popular Diversity Trend?
The most popular diversity trend is the focus on inclusion and belonging within organizations and teams. This trend emphasizes the importance of creating an environment where members of minority groups can achieve their full potential, and identifies ways to foster an atmosphere in which everyone feels supported and respected. Companies are also recognizing the power of diverse teams and the potential benefits of bringing in different perspectives and experiences.
What Is Inclusivity In The Future Of Work?
Inclusivity in the future of work is the active promotion of a diverse, equitable, and inclusive workplace culture that empowers all individuals and groups to succeed and thrive regardless of gender, race, ethnicity, religion, sexual orientation, and other characteristics.
Why Is DEI So Important For Businesses?
DEI is important for businesses because it promotes inclusion and belonging in the workplace, helps to attract and retain the best talent, encourages better collaboration, and supports the well-being of all employees, providing a strong foundation for success.
What Is The Best Strategy For Increasing Diversity?
The best strategy for increasing diversity is to create a safe, inclusive work environment in which people from all backgrounds feel that they can participate fully, and to examine and address any existing biases within the organization. Additionally, offering diversity training and implementing diverse hiring practices can also help to create a more diverse, equitable workplace.
What Is The Responsibility Of A Diversity Recruiter?
The best strategy for increasing diversity is to create a comprehensive plan that focuses on equitable and inclusive hiring practices, implementing cultural sensitivity training, embracing diverse beliefs and opinions, and providing a safe and comfortable work environment.