In today's rapidly evolving landscape of talent acquisition, effective candidate sourcing has emerged as a pivotal factor in securing top-tier talent for organizations. The conventional reliance on job boards is increasingly proving insufficient in identifying the best-fit candidates. This pressing need for innovation has paved the way for a paradigm shift in recruitment strategies.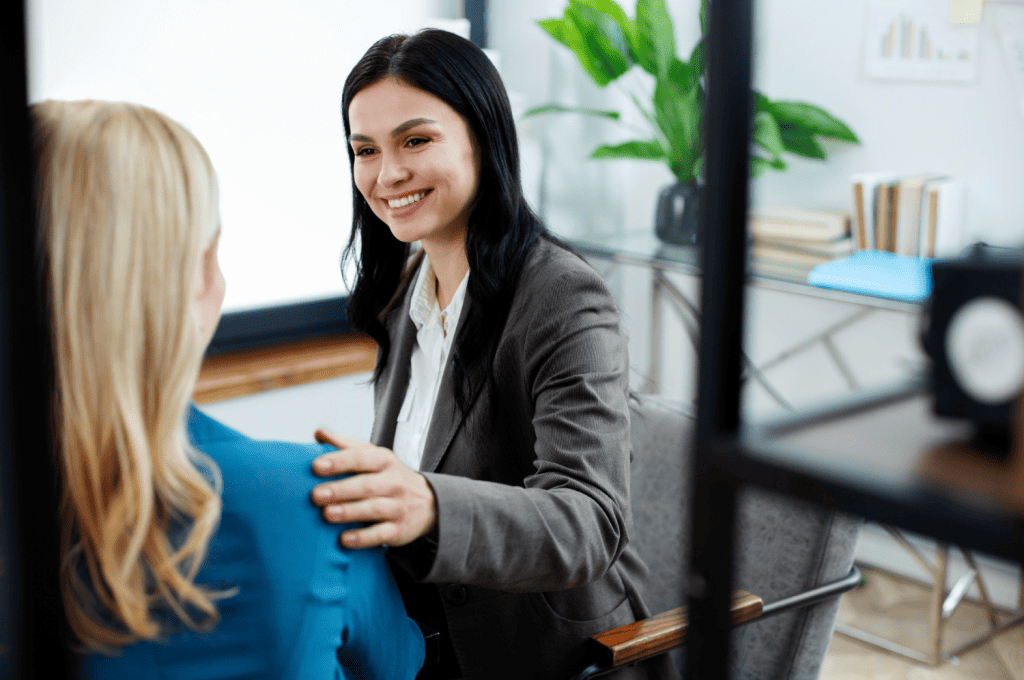 As technology advances, so do the avenues for connecting with potential candidates. This exploration delves into the realm "Beyond Job Boards," shedding light on a spectrum of cutting-edge platforms that redefine candidate sourcing. From harnessing the power of social media and professional networking sites to leveraging artificial intelligence-driven tools and tapping into the expansive gig economy, recruiters stand at the precipice of a transformative journey.
This discourse not only examines these innovative platforms but also underscores the challenges they bring and the best practices required to harness their potential. By embracing these emerging alternatives, recruiters can navigate the dynamic terrain of talent acquisition, unearthing hidden gems while sculpting a modern and agile recruitment approach.
Hirebee makes sure that you are able to easily find the right talent for your specific team with recruitment automation services like candidate screening and job distribution.
The Changing Landscape of Candidate Sourcing
The landscape of candidate sourcing has undergone a profound transformation in recent years, driven by technological advancements and shifting recruitment paradigms. Traditional methods, typified by static job boards, are proving insufficient in today's competitive talent acquisition arena. The emergence of new platforms and strategies reflects an evolving understanding of how to attract and engage top-tier candidates.
The influence of technology cannot be overstated. The digitization of recruitment processes has paved the way for a more dynamic and nuanced approach to sourcing. Rather than relying solely on active job seekers, recruiters are increasingly focusing on passive candidates – those who may not be actively seeking new positions but are open to enticing opportunities. This has given rise to a renewed emphasis on employer branding and candidate experience. Organizations recognize that a compelling narrative and a positive candidate journey are vital in capturing the attention of these passive candidates.
Innovative platforms are at the forefront of this evolution. Social media platforms, once relegated to personal networking, have become powerful tools for professional outreach. LinkedIn, Twitter, and Facebook are no longer just channels for communication; they have become avenues for discovering, engaging, and nurturing potential candidates. Moreover, professional networking platforms like GitHub, Stack Overflow, and Behance have gained prominence, offering tailored spaces for specialized communities to showcase their skills and collaborate.
In tandem with these developments, the advent of AI-powered sourcing tools has revolutionized candidate discovery. Automation streamlines the initial stages of recruitment, sifting through vast amounts of data to identify suitable candidates and enabling recruiters to focus on building relationships. Furthermore, the gig economy and freelance platforms have expanded the talent pool, enabling organizations to tap into a diverse range of skills and expertise for both short-term projects and long-term engagements.
In essence, the changing landscape of candidate sourcing is marked by a shift towards proactive, technology-driven approaches that prioritize candidate engagement and personalization. This transformation underscores the need for recruiters to adapt, leveraging these innovative platforms to effectively navigate the evolving recruitment terrain.
Exploring Innovative Platforms for Candidate Sourcing
In today's rapidly evolving recruitment landscape, the quest for top talent extends beyond the traditional confines of job boards. A plethora of innovative platforms are reshaping candidate sourcing, leveraging technological advancements and changing candidate behavior. These platforms not only broaden the candidate pool but also enable recruiters to engage with potential hires in more meaningful and authentic ways.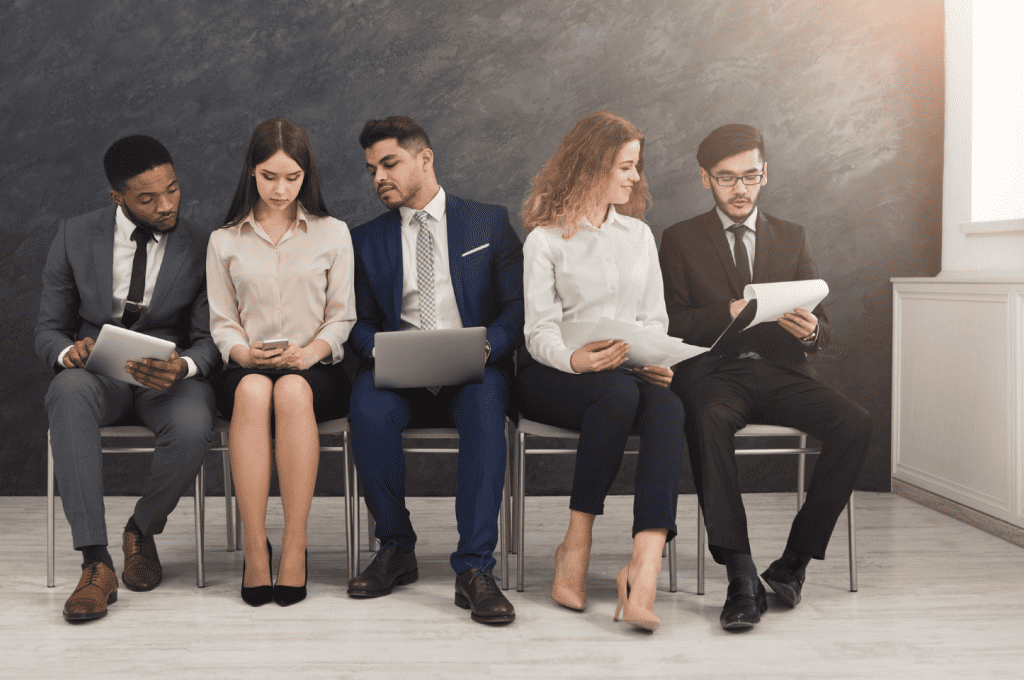 Social Media Platforms have emerged as powerful channels for candidate sourcing. Platforms like LinkedIn, Twitter, and Facebook offer access to a vast and diverse talent pool. Recruiters can strategically showcase their organization's culture, values, and opportunities, thereby building a compelling employer brand that resonates with potential candidates.
Professional Networking Platforms cater to niche markets and specialized skills. GitHub, Stack Overflow, Behance, and similar platforms provide insights into candidates' work, skills, and expertise, making them invaluable resources for sourcing technical, creative, and industry-specific talent. Engaging within these communities helps establish rapport and trust with potential candidates.
AI-Powered Sourcing Tools are revolutionizing the recruitment process by automating various aspects of candidate sourcing. These tools analyze vast amounts of data to identify potential candidates, predict their suitability, and even initiate personalized outreach. Examples include platforms that utilize natural language processing to match job descriptions with candidates' resumes, enhancing efficiency and accuracy.
Gig Economy and Freelance Platforms offer a unique approach to sourcing by tapping into the growing contingent workforce. Platforms like Upwork and Freelancer allow recruiters to access a diverse range of skilled professionals, suitable for short-term projects or specialized roles. This flexibility accommodates dynamic business needs while harnessing the expertise of freelancers.
As recruitment evolves, innovative sourcing platforms present compelling opportunities for recruiters to find and engage with candidates in ways previously unimaginable. By exploring these platforms, recruiters can unlock new avenues for talent acquisition, fostering connections that lead to successful and lasting partnerships.
Best Practices for Effective Sourcing on Innovative Platforms
Incorporating innovative platforms into candidate sourcing strategies demands a nuanced approach that aligns with modern job seekers' expectations and behaviors. To maximize the potential of these platforms, recruitment professionals should adopt a set of best practices that optimize outreach, engagement, and relationship-building.
Crafting Compelling Job Listings: The cornerstone of successful sourcing lies in well-crafted job listings. Tailor job descriptions to resonate with the target audience on each platform. Highlight the company's unique culture, growth opportunities, and the specific impact the role will have on the organization. Use clear and concise language that reflects the brand's identity while conveying the role's significance.
Personalized Outreach and Engagement: Gone are the days of generic messages. Effective sourcing requires personalized communication that addresses candidates' aspirations and qualifications. Leverage the insights available on innovative platforms to tailor outreach messages. Engage in meaningful conversations that showcase genuine interest in candidates' backgrounds and goals. Timely and relevant interactions can significantly enhance a candidate's perception of the company.
Utilizing Data Analytics for Targeted Sourcing: Data-driven decision-making is essential in sourcing. Leverage analytics tools provided by platforms to gather insights into candidate preferences, behaviors, and interactions. Utilize this data to refine sourcing strategies and identify high-performing platforms for specific roles. By tracking engagement metrics, recruiters can optimize their efforts and allocate resources effectively.
Nurturing Relationships for Future Opportunities: Effective sourcing extends beyond immediate vacancies. Building relationships with potential candidates for future roles is crucial. Regularly engage with candidates through newsletters, webinars, or informative content related to the industry. This approach cultivates a talent pipeline, ensuring a steady stream of qualified candidates when positions arise.
By embracing these best practices, recruitment professionals can harness the full potential of innovative platforms for candidate sourcing. Fostering a candidate-centric approach, grounded in personalization and data insights, enables organizations to stand out in a competitive market and forge meaningful connections with top-tier talent.
Overcoming Challenges in Adopting Innovative Platforms
As organizations embrace innovative platforms for candidate sourcing, they encounter a range of challenges that demand strategic navigation. Addressing these obstacles is vital to fully realize the potential of these platforms and revolutionize the recruitment process.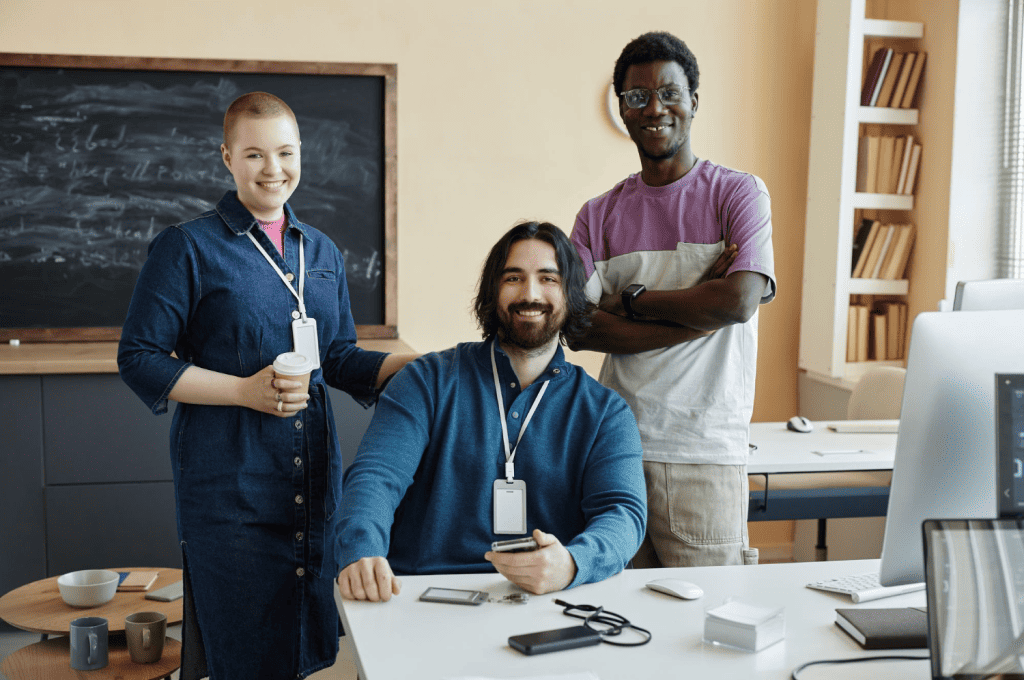 Privacy and Data Security Concerns
One of the foremost challenges is ensuring the privacy and security of candidate data. As recruitment becomes more technologically driven, safeguarding sensitive information becomes paramount. Organizations must adhere to data protection regulations, implement robust encryption methods, and establish transparent data handling practices. Building trust with candidates by clearly communicating data usage policies is also crucial.
Integration with Existing Recruitment Processes
Integrating new platforms with established recruitment processes can be complex. Streamlining data flows and communication between innovative platforms and internal systems requires careful planning and often necessitates customization. Collaboration between IT and HR teams is essential to ensure seamless integration without disrupting day-to-day operations.
Identifying the Right Platforms for Specific Roles
The diversity of innovative platforms presents a challenge in selecting the most suitable ones for specific roles. Different platforms may cater to distinct industries or skill sets. Thorough research and understanding of the target candidate pool are imperative to make informed decisions. Flexibility and a willingness to experiment are crucial, allowing organizations to refine their platform choices over time.
Training and Upskilling for Recruitment Teams
The adoption of innovative platforms demands a shift in skill sets for recruitment teams. Training and upskilling become essential to harness the full potential of these tools. Recruiters need proficiency in using AI-driven tools, data analytics, and social media engagement strategies. Investing in continuous learning ensures that recruitment teams remain agile and competent in navigating the evolving landscape.
In conquering these challenges, organizations can unlock the untapped potential of innovative candidate sourcing platforms. By prioritizing data security, seamless integration, strategic platform selection, and skills development, recruiters can adapt to the changing recruitment paradigm and efficiently connect with top-tier talent.
Case Studies: Success Stories in Candidate Sourcing
In the dynamic landscape of candidate sourcing, real-world success stories provide valuable insights into the effectiveness of innovative platforms. Three compelling case studies demonstrate how companies have harnessed the power of these platforms to transform their recruitment strategies and secure top-tier talent.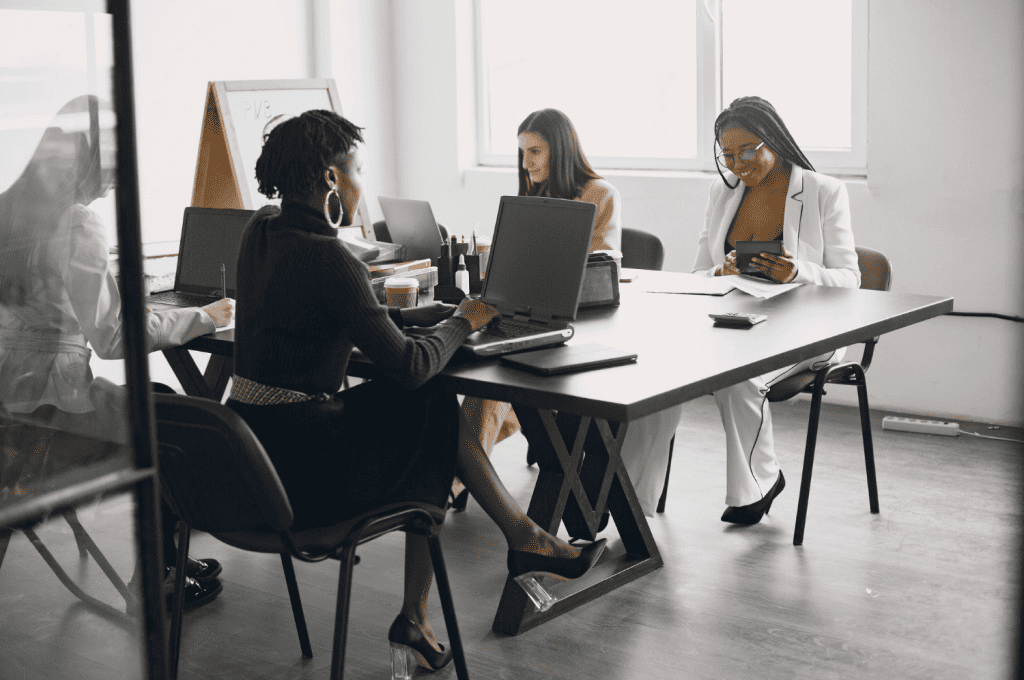 Company A's executive recruitment endeavors were revolutionized by leveraging social media. Through a strategic blend of thoughtfully crafted content and targeted outreach, the company established a strong employer brand, attracting seasoned professionals who resonated with their vision. This approach not only expanded the talent pool but also enhanced the company's reputation, resulting in higher-quality executive hires.
Company B, operating in the technology sector, tapped into professional networking platforms to address a critical talent shortage. By engaging actively in specialized communities like GitHub and Stack Overflow, they cultivated relationships with highly skilled developers and engineers. This proactive approach to relationship-building not only ensured a consistent pipeline of tech talent but also enabled the company to swiftly fill crucial roles, giving them a competitive edge in a competitive market.
Company C embraced AI-powered sourcing tools to expedite their talent acquisition process. By harnessing the capabilities of AI, they streamlined the initial stages of candidate screening, saving time and resources. This allowed their recruitment team to focus on personalized engagement and meaningful interactions with shortlisted candidates, leading to faster and more informed hiring decisions.
These case studies underscore the importance of adapting to emerging platforms for candidate sourcing. As technology continues to shape the recruitment landscape, companies that explore and implement innovative strategies stand to gain a distinct advantage in attracting, engaging, and securing top talent for their organizations.
Conclusion
In a rapidly evolving recruitment landscape, innovative candidate sourcing platforms have emerged as vital tools for securing top talent. While traditional job boards have their place, exploring alternatives like social media, professional networks, and AI-driven tools offers a strategic edge. These platforms enable personalized outreach, enhance employer branding, and tap into diverse talent pools. Overcoming challenges through thoughtful integration and upskilling can drive success. As the future unfolds, trends like AI advancement, virtual reality, and blockchain hold promise. Embracing change and harnessing these platforms will empower recruiters to stay competitive, ensuring a dynamic and effective talent acquisition process.
Hirebee can help you find the right talent through very effective recruitment marketing as well as good analytics, allowing you to reduce hiring costs.
FAQs
What is the motivation behind exploring innovative platforms for candidate sourcing?
The motivation stems from the need to overcome the limitations of traditional job boards and tap into a broader pool of candidates. Innovative platforms offer new avenues to engage with passive candidates, enhance employer branding, and improve the overall recruitment process.
How do social media platforms contribute to candidate sourcing?
Social media platforms like LinkedIn, Twitter, and Facebook provide opportunities to showcase an employer's culture and values, attracting candidates who resonate with the brand. Recruiters can actively search for and connect with potential candidates, creating a more personalized and engaging approach to sourcing.
Can you provide examples of professional networking platforms for candidate sourcing?
Professional networking platforms such as GitHub, Stack Overflow, and Behance are excellent resources for sourcing candidates with specialized skills. These platforms allow recruiters to identify and engage with professionals who actively participate in relevant communities.
How does AI-powered candidate sourcing work?
AI-powered sourcing tools leverage machine learning algorithms to automate initial candidate screening based on predefined criteria. These tools can analyze resumes, profiles, and other data to shortlist candidates, allowing recruiters to focus their efforts on building relationships and conducting meaningful interactions.
What benefits can companies gain from embracing the gig economy and freelance platforms?
Gig economy and freelance platforms like Upwork and Freelancer offer access to a diverse pool of skilled professionals for temporary or project-based work. By incorporating freelancers into the workforce, companies can quickly fill specific roles, manage workload fluctuations, and tap into specialized expertise.