HR software solutions provide a cloud-based and automated platform for companies to manage and streamline their Human Resource needs. Such solutions facilitate employee performance evaluation, recruitment, onboarding, workforce planning, and compliance management. These tools also enable companies to track and monitor employee performance, assign tasks, and manage talent.
At the enterprise level, enterprise HR software solutions are tailor-made to meet the unique needs of large organizations, allowing them to track, on-board and off-board employees, handle requests, and manage a variety of complex HR processes. Solutions like ADP, Oracle HCM, and SAP SuccessFactors come with powerful modules, allowing enterprises to easily manage their entire people operations.
For simplifying hiring and onboarding, these solutions provide tools like applicant tracking and easy-to-use onboarding tools. They also include a variety of tools like time & attendance, payroll processing, and analytics to help companies streamline their HR life cycle. Mobile access to their HR software makes it easier for managers to keep their teams engaged, and offers a degree of scalability for the company's global operations.
Overall, enterprise HR solutions provide an automatic and comprehensive platform for companies to manage their people, no matter their size or complexity. These solutions enable enterprises to simplify the HR process and save them time, money, and resources.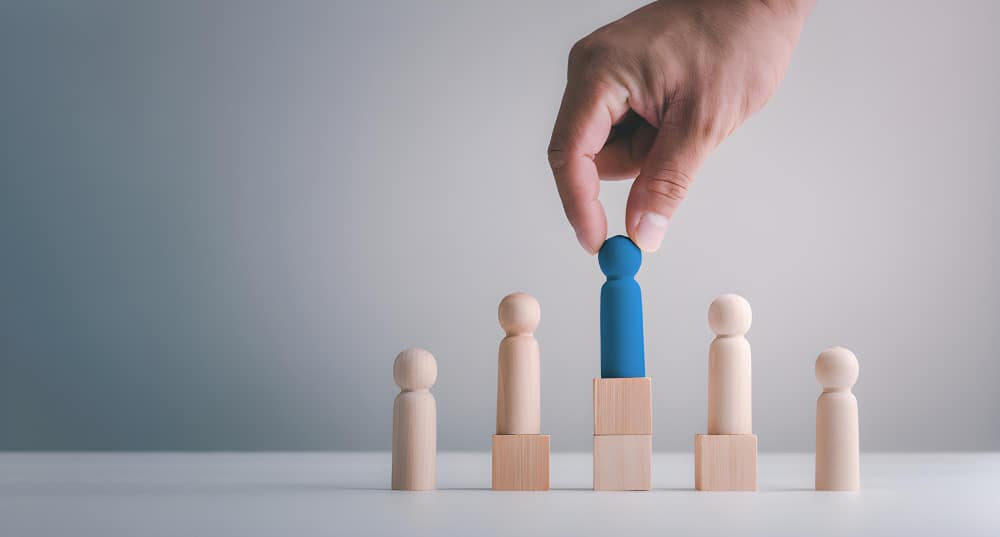 The Best HR Tools for Enterprise Businesses
HROne
HRone is a powerful payroll software platform that enables enterprise businesses to manage HR and payroll operations efficiently. The platform offers a wide range of features including employee tracking, attendance tracking, pay period tracking, pay runs, employee eligibility and more.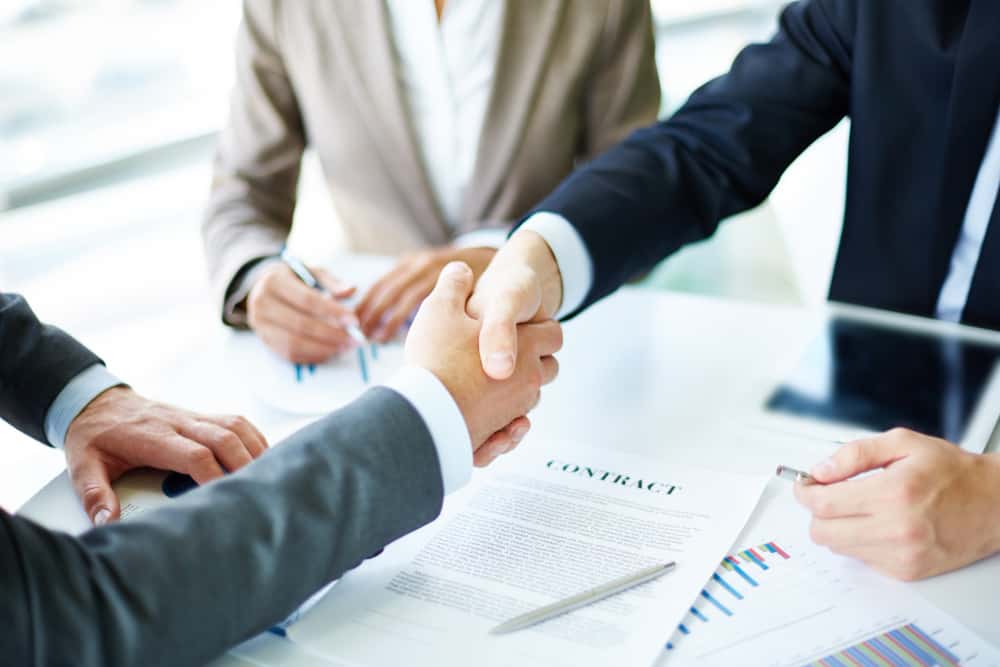 This allows businesses to streamline the payroll process and better manage their human resources. It also provides analytics, reporting and compliance support that can be used to optimize employee productivity and reduce costs. HRone ensures accuracy in payroll tax filing and automatic calculation of deductions, overtime and holiday pay.
It also provides an online portal where employees can access their personal information, leave dates, pay information, employee records and more. With this powerful and reliable HR software, businesses can manage their entire HR process in an efficient and cost-effective manner.
Hirebee allows you to find the best candidates for your specific needs through recruitment marketing and job distribution features.
Qandle
Qandle is the ideal HR software for enterprise businesses. It offers a modern, intuitive interface for tracking employee data, automating time management, and streamlining recruitment processes. The platform supports self-service capabilities, making it easy to connect with teams, leaders, and employees. It also has powerful analytics capabilities, enabling you to gain insights to drive better workforce decisions.
Qandle is suitable for both small and large enterprises. It integrates with popular enterprise systems such as Salesforce, SAP, ADP, and Oracle, ensuring a smooth transition from manual HR processes to automated ones. With its numerous features, Qandle makes it easy to manage everything from payroll to performance reviews and employee surveys.
The platform also provides an online recruiting center for posting job openings and tracking candidates. Its AI-powered Talent Connector quickly finds and matches qualified applicants to the right roles. To ensure compliance, Qandle integrates with HRIS systems and provides automated onboarding, document management, and reporting. Finally, its intuitive user experience makes it easy to use, even for non-technical personnel.
Zenefits
Zenefits is a comprehensive HR software tool specifically designed to make managing a business's people-related resources simpler, faster, and more efficient. It is ideal for larger enterprise businesses as it offers a single system of record for compliance, time tracking, payroll, and other HR services.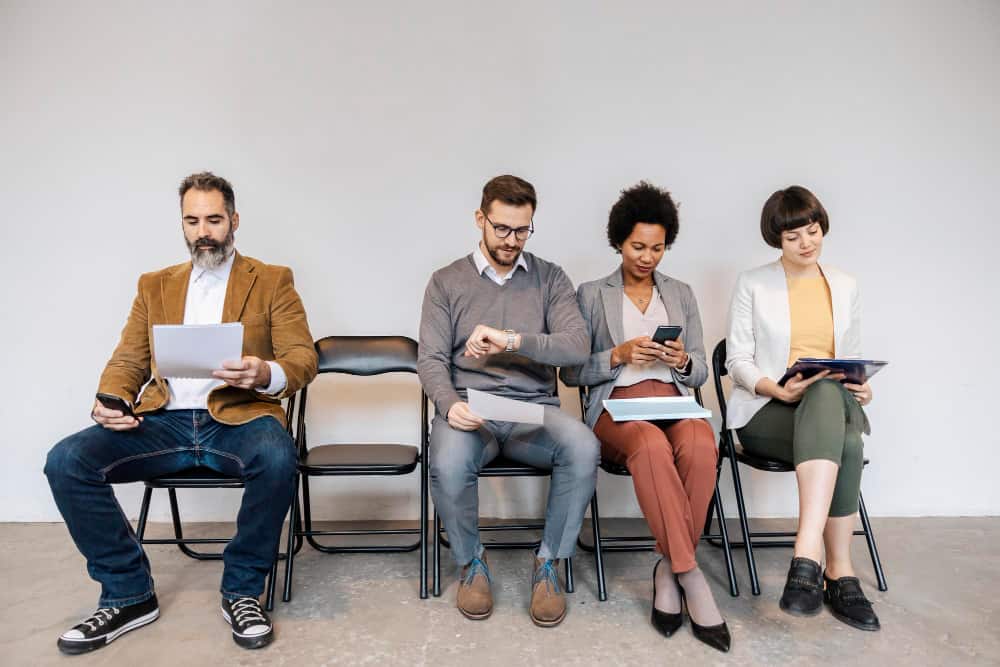 The software has a central dashboard to track different employee data, view benefits and payroll info, manage vacation and sick time, and assign various roles and duties. It also features automated workflows, fast onboarding workflows, a self-service portal for employees, and automated compliance notifications—all of which help businesses quickly and easily manage all of their HR operations.
In short, Zenefits is a comprehensive HR platform that optimizes HR processes and supports efficient and compliant team management.
GreytHR
GreytHR is a cloud-based HR Software-as-a-Service specifically designed for enterprises. GreytHR offers a wide range of features to help enterprises manage their HR operations easily and efficiently. GreytHR allows companies to quickly complete administrative tasks and remain up to date with the changing labor regulations.
It enables businesses to automate the employee life cycle processes such as attendance, leave and travel management in real time. It also helps companies to streamline payroll and performance reviews, making it easier for them to manage their workforce. GreytHR also provides comprehensive reporting capabilities, allowing businesses to analyze employee data and optimize their HR operations accordingly.
With its user friendly dashboard, customizable workflows and automated reminders, GreytHR is an ideal solution for businesses seeking real-time, cost-effective HR solutions.
HRMantra
HRMantra is a reliable and secure HR software for efficient HR management for enterprise businesses. It provides powerful tools for recruitment, onboarding, payroll management, and other HR activities. It helps simplify the recruitment process with its intuitive job portal, automated onboarding and e-signature technology.
It also allows your HR team to create and manage employee training programs, and provide real-time appraisals and feedback. The built-in analytics features help you track employee performance, keep records of attendance and overtime, manage payrolls, and connect with a variety of external systems. Additionally, it offers great mobile accessibility for taking care of workplace-related tasks on the go.
With its compliance management and reporting capabilities, HRMantra ensures your organization stays in line with the regulations of your industry. It is the perfect solution for large businesses to streamline their HR operations, and maximize productivity and efficiency.
FreshTeam
FreshTeam is an award-winning enterprise HR software that offers a comprehensive suite of tools to simplify and automate the HR operations of large businesses. The platform helps businesses manage their end-to-end HR processes, such as recruitment, onboarding, performance management and payroll, in one place. It provides powerful insights into the employee journey and helps organizations make data-driven decisions for better employee engagement.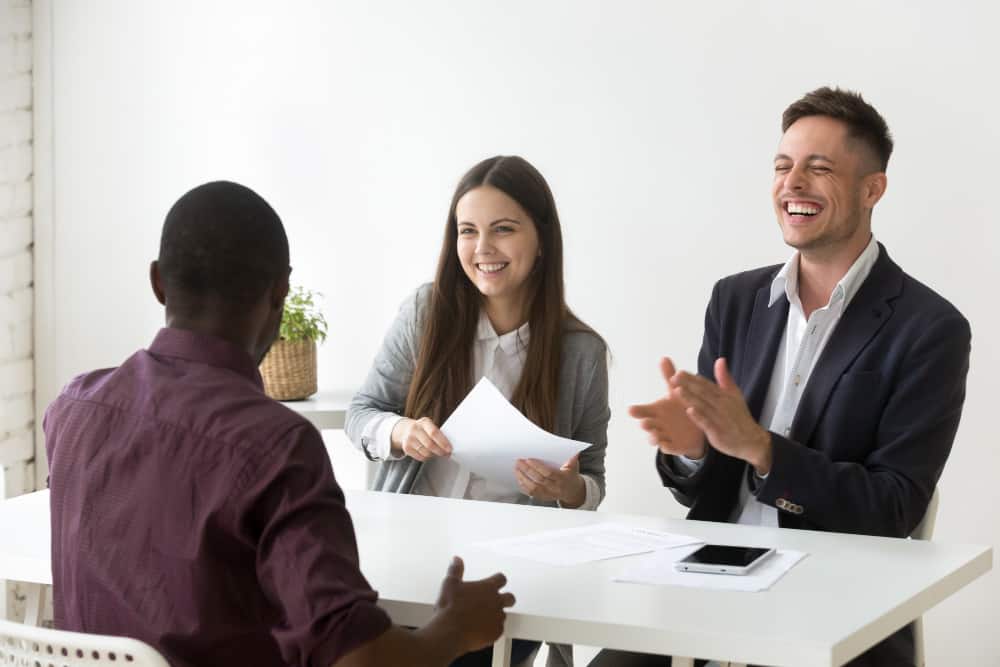 FreshTeam is also customizable and easily integrates with popular HR solutions and third-party applications. The cloud-based software is ideal for enterprises that want to scale as it allows them to quickly onboard new employees and manage their data more efficiently.
Additionally, its user-friendly UI helps users navigate their HR operations more easily. With FreshTeam, enterprises can gain visibility across their operations, plan better HR strategies and make smarter decisions.
KeKa
KeKa is a top rated cloud based Human Resource software designed to automate HR tasks and workflows across enterprises. With KeKa's intuitive dashboard and comprehensive suite of features, it is the perfect tool to help streamline and optimize your business' HR operations.
Highlights of the software include employee self-service options, payroll & attendance management, automated onboarding, leave management systems, performance tracking and analytics, and onboard paperless digital document filing systems. In addition, KeKa offers its own culture platform module to support employee engagement and provides employee survey tools for real-time feedback.
With its mobile friendly interface, KeKa gives organizations the ability to access data from anywhere. Security and compliance is not compromised as its cloud-based infrastructure meets the highest standards for international data storage and protection. Organizations can rest easy knowing all their HR data is secure and up to date with KeKa.
Remote
Remote provides a comprehensive suite of HR software tools to help enterprise businesses increase productivity and maximize the potential of their workforce.
With Remote, organizations gain access to HR tools such as attendance tracking, time off management, payroll integration, performance management, employee job postings and a self-service portal for employees. Remote's solution is cloud-based, enabling enterprise businesses to maintain tight control over HR processes nd maximize their data security.
By providing automated notifications, individualized workflow solutions, and intuitive dashboards, Remote offers enterprise businesses the features needed to stay ahead of HR regulations and keep operations running smoothly. The platform also comes with mobile apps for streamlined communication and access to employee data from anywhere. Additionally, Remote provides 24/7 customer service for any HR-related questions.
SageHR
SageHR is an enterprise-grade Human Resources software suite that offers comprehensive set of tailored HR solutions to meet the needs of any large organization. It provides a range of HR services and products, from applicant tracking and onboarding, to payroll and benefits, to talent management.
With SageHR, employers have access to powerful tools to manage everything from employee engagement to performance and development. This user-friendly software solution is designed to be easy to use, yet powerful enough to automate vast amounts of work. It also offers a range of scalability options, making it a great fit for businesses of any size.
SageHR provides an extensive range of features designed to help organizations simplify their HR processes, improve efficiency, and remain compliant with any applicable laws or regulations. With built in analytics and reporting features, SageHR is able to provide invaluable insight into the health of an organization's workforce.
Rippling
Rippling is a powerful cloud-based HR software platform designed to help enterprise businesses get better control over their entire employee lifecycle. It features various features including payroll, onboarding, time tracking, employee management, compliance, and benefits. It provides an integrated platform for automating HR processes and focusing on employee engagement.
Rippling is incredibly user-friendly, making it incredibly simple to onboard and manage new employees without having to dedicate significant time and resources to it. It comes with an easy-to-use ticketing system so you can join up any administrative tasks that need to be completed.
It provides strong employee insights and analytics, which can be used to manage and track performance. This tool also includes employee engagement tools such as regularly scheduled emails, performance recognition, and feedback tools.
Rippling is scalable, so it can adapt to the needs of any size business, and its 24/7 customer support ensures any questions are quickly handled. It's a great solution for any enterprise business that needs an efficient and comprehensive HR solution.
Conclusion
The best HR software tools for enterprise businesses are those that offer a comprehensive suite of HR management capabilities, allowing organizations to effectively manage their workforce. These tools should include features such as applicant tracking, attendance tracking, payroll management, training, recruiting, and workforce analytics.
Enterprise businesses should make sure to weigh the costs with the value these tools can bring to their organization, as well as consider the existing technology infrastructure in their organization so they can choose the best solution for their needs.
With the right HR tools in place, enterprise businesses can streamline and simplify their HR processes and create a more cohesive and efficient workforce.
Hirebee offers multiple recruiting solutions to businesses with job distribution features and very effective recruitment automation, which can make hiring much easier.
FAQs
What Tools Should HR Use?
HR teams should use tools such as applicant tracking systems, employee engagement software, and compensation analysis platforms to manage their staff and recruit new employees, as well as HR analytics and communication tools to track performance and improve employee experience.
What Is An Enterprise HRIS System?
An Enterprise HRIS (Human Resources Information System) is a comprehensive system designed to manage a company's HR data and activities. It stores and process employee data, from payroll and performance appraisals, to career and skills development. It can also maintain compliance with government regulations.
What Systems Does Amazon HR Use?
Amazon HR uses a variety of systems to manage the recruitment and popularly processes, such as Applicant Tracking System (ATS), Workday ERP, AWS Service Catalog, Redshift Data Warehouse, Amazon WorkDocs, Amazon Payroll and Amazon Cognito.
Which HR Software is the Best?
It is difficult to assess which HR software is the best as there are many options that vary based on need, operating systems and budget. Factors to consider include ease of use, access to customer assistance, data storage options, reporting capabilities, scalability, and the cost-benefit analysis.
What are Strategic HRM Tools?
Strategic HRM tools are used to plan, manage and review Human Resource Management practices. They include job analysis, talent acquisition, performance management, training and development, and employee engagement. These tools help to maximize workforce performance to achieve organizational objectives.