In today's competitive job market, finding the right candidates for your organization is crucial for success. To make informed hiring decisions, smart hiring strategies that include effective candidate screening and assessment are essential. By implementing these strategies, employers can save time and resources while increasing the likelihood of hiring top talent.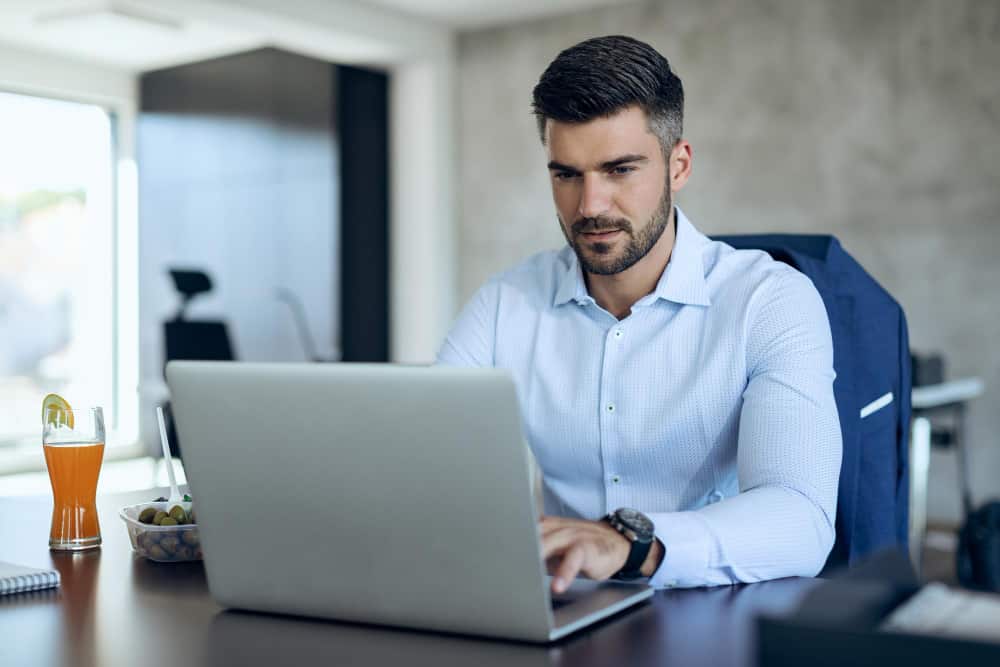 First and foremost, defining clear job requirements and desired qualifications is fundamental. This ensures that the screening process focuses on relevant criteria and avoids wasting time on unsuitable candidates. Additionally, leveraging technology can significantly streamline the screening process. Automated applicant tracking systems and resume parsing software can quickly sift through a large pool of resumes, identifying key qualifications and experience.
To assess candidates effectively, a combination of methods can be utilized. Traditional techniques, such as interviews and reference checks, remain valuable. However, incorporating innovative approaches, such as skills assessments and simulations, provides a more comprehensive evaluation of candidates' abilities. These methods allow employers to gauge candidates' practical skills, problem-solving capabilities, and cultural fit within the organization.
Furthermore, leveraging data and analytics can enhance decision-making during the screening and assessment processes. By analyzing past hiring data and performance metrics, organizations can identify patterns and indicators of success. This data-driven approach enables employers to make objective comparisons and predictions about a candidate's potential performance.
Why Smart Hiring Has Become So Popular
Smart hiring has gained immense popularity among recruiters in recent years. The traditional hiring process, which relied heavily on manual screening and subjective assessments, often proved time-consuming, inefficient, and prone to biases. In contrast, smart hiring strategies utilize technology, data-driven approaches, and innovative assessment methods to streamline the recruitment process and make more informed decisions.
One of the key reasons why smart hiring has become popular is its ability to save time and resources. By leveraging applicant tracking systems, resume parsing software, and automation tools, recruiters can quickly sift through a large volume of resumes, identify qualified candidates, and prioritize their evaluation. This enables recruiters to focus their efforts on the most promising candidates, reducing the time spent on manual screening.
Additionally, smart hiring strategies aim to minimize bias and improve diversity in the hiring process. Technology-driven assessments can provide an objective evaluation of candidates' skills and abilities, reducing the impact of unconscious biases that can influence traditional evaluations. By relying on data and analytics, recruiters can also identify patterns of success and hire based on merit rather than subjective judgment.
Moreover, smart hiring strategies help recruiters make more accurate predictions about a candidate's potential performance. By incorporating skills assessments, simulations, and other innovative assessment methods, recruiters can gain deeper insights into a candidate's abilities and suitability for the role. This allows recruiters to make more informed decisions and select candidates who are likely to succeed in the organization.
Smart Hiring Strategies for Candidate Screening and Assessment
Smart Hiring Strategies Offer a Better Candidate Experience
Smart hiring strategies not only benefit employers but also offer a better candidate experience during the candidate screening process. Creating a positive and engaging experience for candidates is crucial for attracting top talent and building a strong employer brand.
One way smart hiring strategies improve the candidate experience is by utilizing technology to streamline the screening process. Automated applicant tracking systems and resume parsing software efficiently analyze resumes, saving candidates from the frustration of long waiting periods and ensuring their applications are promptly reviewed. This enables candidates to receive timely updates and reduces the risk of their applications getting lost in the hiring process.
Moreover, smart hiring strategies often incorporate online assessments and simulations that provide candidates with interactive and engaging experiences. These assessments allow candidates to showcase their skills and abilities in a more practical and meaningful way, rather than relying solely on traditional interviews. This approach provides a fair and transparent evaluation process, giving candidates a sense of confidence that their abilities are being assessed accurately.
Furthermore, smart hiring strategies prioritize effective communication with candidates. Automated email responses and personalized notifications keep candidates informed about their application status and next steps in the hiring process. Regular updates and prompt feedback demonstrate respect for candidates' time and efforts, enhancing their overall experience and perception of the hiring organization.
Overall, smart hiring strategies prioritize efficiency, transparency, and communication, resulting in a better candidate experience. By leveraging technology, providing interactive assessments, and maintaining open lines of communication, employers can leave candidates with a positive impression, regardless of the outcome of the selection process. This fosters goodwill and may even encourage candidates to consider future opportunities with the organization or recommend it to others, strengthening the employer brand in the long run.
Reduce the Time to Hire
Smart hiring strategies have proven to be highly effective in reducing the time to hire during the candidate screening process. Traditionally, screening a large number of resumes and conducting multiple rounds of interviews could be time-consuming and labor-intensive. However, by leveraging technology and implementing efficient strategies, organizations can significantly expedite the screening process.
One key aspect of smart hiring is the use of applicant tracking systems (ATS) and resume parsing software. These tools automate the initial screening of resumes by scanning them for relevant keywords, qualifications, and experience. By quickly filtering out resumes that do not meet the minimum requirements, recruiters can focus their attention on the most qualified candidates, reducing the time spent on manual review.
Moreover, smart hiring strategies often incorporate skills assessments and simulations to evaluate candidates' abilities more accurately. These assessments can be conducted online or through automated platforms, allowing candidates to showcase their skills in a time-efficient manner. By assessing candidates' skills early in the process, recruiters can make informed decisions without the need for multiple rounds of interviews, thus expediting the overall screening timeline.
Additionally, the use of data and analytics in smart hiring strategies can provide valuable insights and facilitate faster decision-making. By analyzing past hiring data and performance metrics, recruiters can identify patterns of success and quickly identify candidates who align with the desired criteria. This data-driven approach eliminates the need for extensive deliberation and speeds up the screening and assessment process.
Reach Out to More Candidates
Smart hiring strategies aim to reach out to a broader pool of candidates for candidate assessment, ensuring that organizations have access to a diverse range of talent. By expanding the reach of recruitment efforts, organizations can increase their chances of finding the best-fit candidates and foster a more inclusive work environment.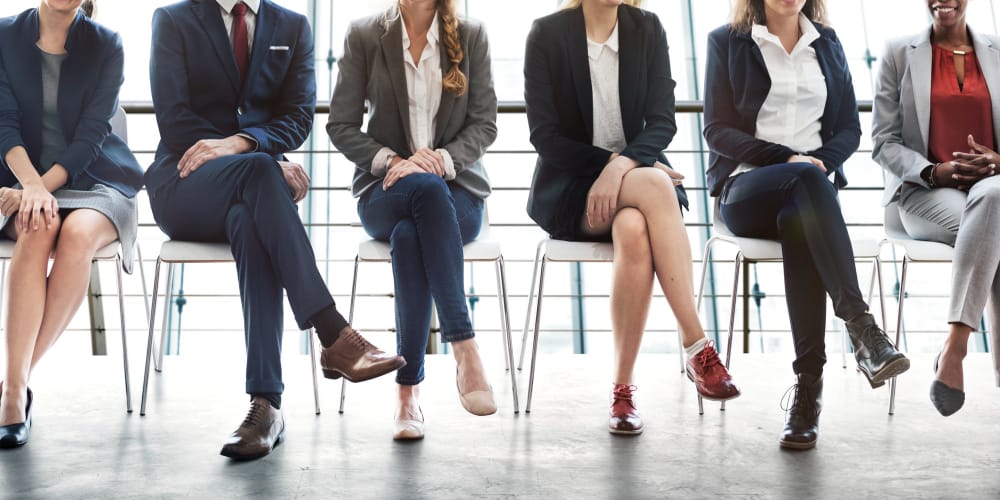 One effective approach is leveraging technology and online platforms to reach a wider audience. Posting job openings on popular job boards, professional networking sites, and social media platforms can attract a larger number of candidates. This helps organizations tap into passive candidates who may not actively search for job opportunities but are open to new possibilities.
In addition, organizations can employ targeted recruitment campaigns to engage with specific communities or underrepresented groups. This may involve partnering with organizations and associations that specialize in promoting diversity and inclusion. By actively reaching out to these communities, organizations can increase their visibility and attract candidates from a more diverse talent pool.
Furthermore, smart hiring strategies can utilize data and analytics to identify potential candidates who may not have directly applied but possess the desired skills and qualifications. This can be achieved through talent sourcing techniques, such as mining databases, leveraging professional networks, and utilizing candidate relationship management systems. Proactively reaching out to these candidates can uncover hidden talent and expand the pool of candidates for assessment.
Pre-Screening and Other Tedious Tasks Left To AI
Smart hiring strategies have revolutionized the way organizations assess and evaluate candidates, and one significant aspect of these strategies is the use of Artificial Intelligence (AI) to handle pre-screening and other tedious tasks. AI-powered tools and algorithms can efficiently handle these tasks, saving time and resources while improving the overall quality of the hiring process.
Pre-screening is often a time-consuming task for recruiters, involving the initial review of resumes, checking for qualifications, and shortlisting candidates for further evaluation. By leveraging AI, recruiters can automate this process. AI algorithms can quickly analyze resumes, identify key qualifications and experience, and match them to the job requirements. This eliminates manual effort, allowing recruiters to focus on more strategic aspects of the hiring process.
Furthermore, AI can assist in conducting online assessments and evaluations. Automated assessment tools powered by AI can administer tests, evaluate responses, and provide objective and standardized results. These tools can assess candidates' skills, knowledge, and capabilities, ensuring a fair and consistent evaluation process. AI algorithms can also analyze patterns and trends in candidate responses, providing valuable insights for decision-making.
AI-powered chatbots and virtual assistants can enhance the candidate experience by providing real-time information, answering frequently asked questions, and guiding candidates through the application process. This improves communication and engagement, while also freeing up recruiters' time for more personalized interactions with candidates.
However, it's important to note that while AI can effectively handle pre-screening and other tedious tasks, human involvement and judgment remain crucial in the hiring process. AI tools should be used as supportive aids to enhance efficiency and objectivity, but final decisions should still be made by human recruiters who can consider the broader context, cultural fit, and subjective aspects of candidate assessment.
Use ATS To Streamline the Hiring Process
Applicant Tracking Systems (ATS) play a crucial role in streamlining the hiring process and enhancing candidate assessment in smart hiring strategies. ATS software automates and centralizes the recruitment workflow, allowing recruiters to efficiently manage and evaluate candidates.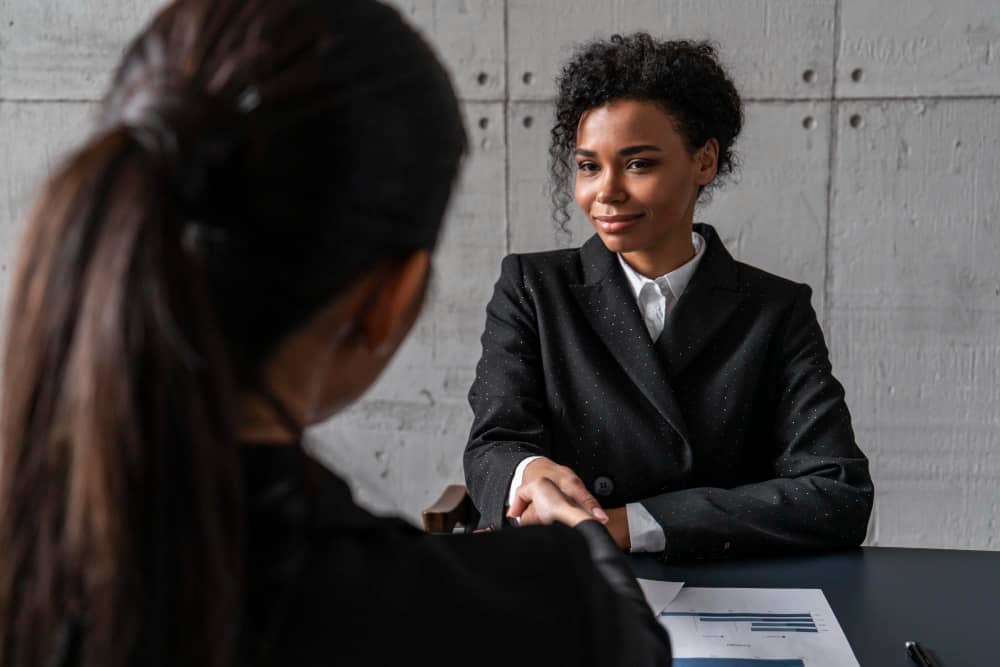 One of the primary advantages of using ATS is its ability to streamline the screening and assessment of candidates. The software automatically parses resumes, extracting relevant information such as skills, qualifications, and experience. Recruiters can set specific criteria and filters within the ATS to quickly identify qualified candidates, saving time and effort in manual resume screening.
Additionally, ATS enables recruiters to track candidate progress and maintain a comprehensive database of applicant information. This centralized system ensures that no candidate falls through the cracks and provides recruiters with a holistic view of each candidate's journey in the hiring process. By having all candidate data in one place, recruiters can easily review and compare profiles, making informed decisions during the assessment stage.
Moreover, ATS often integrates with assessment tools, further enhancing the evaluation process. Recruiters can incorporate skills assessments, cognitive tests, or personality assessments within the ATS platform, allowing for seamless candidate evaluation. The integration of assessment tools eliminates the need for separate systems, simplifies the process for both recruiters and candidates, and provides a consistent evaluation experience.
Furthermore, ATS offers collaboration features, enabling recruiters and hiring teams to share feedback and collaborate on candidate assessments. This fosters effective communication and decision-making within the hiring team, ensuring that evaluations are comprehensive and well-rounded.
Conclusion
In conclusion, smart hiring strategies for candidate screening and assessment have become essential in today's competitive job market. By defining clear job requirements, leveraging technology, incorporating diverse assessment methods, and utilizing data and analytics, organizations can optimize their hiring processes.
These strategies save time and resources, reduce bias, improve diversity, and enable recruiters to make more accurate predictions about candidates' potential performance. By implementing smart hiring strategies, organizations increase their chances of finding the best-fit candidates, ultimately driving success and achieving their hiring goals.
FAQs
What is the Best Way to Screen Candidates?
The best way to screen candidates is through a combination of methods, including resume screening, structured interviews, skills assessments, reference checks, and cultural fit evaluations. Utilizing a diverse range of screening techniques ensures a comprehensive evaluation of candidates' qualifications, abilities, and fit for the role and organization.
What are the Steps in a Screening Process?
The steps in a screening process typically include defining job requirements, reviewing resumes and applications, conducting initial screenings or phone interviews, performing background checks, and shortlisting candidates for further assessment or interviews.
What are SMART Hiring Goals?
SMART hiring goals are Specific, Measurable, Achievable, Relevant, and Time-bound objectives that organizations set to guide their hiring processes. These goals ensure clarity, accountability, and alignment with the organization's overall hiring strategy. They provide a framework for measuring progress and success in attracting, assessing, and selecting top talent.
What is the Full Form of SMART In HR?
The full form of SMART in HR is:
S – Specific
M – Measurable
A – Achievable
R – Relevant
T – Time-bound
The SMART framework is commonly used in HR to set clear and effective goals that are specific, measurable, achievable, relevant, and time-bound.