Fair hiring practices involve creating a level playing field for all potential candidates, regardless of their gender, race, religion, or other personal characteristics. This can be accomplished through the use of candidate screening tools, such as job application forms, interviews, background checks, and reference checks.
By collecting data on each applicant, employers can ensure that they are making decisions based solely on the individual's qualifications and experience. The use of these tools also helps to reduce bias in the hiring process, as decisions are made objectively and based on the individual's merits. Candidate screening tools are essential for any employer looking to create a fair and equitable hiring process.
Why Candidate Screening Tools are Essential for Fair Hiring
Candidate screening tools are essential for fair hiring in today's competitive hiring landscape, as they help employers quickly and easily evaluate a candidate's potential to fill a specific job role. Screening tools help employers ensure only the best candidates are chosen for their job openings.
Screening tools provide employers with the ability to quickly assess a candidate's qualifications, past experience and skills, eliminating many of the challenges associated with manual screening processes. They also help build and maintain bias-free hiring practices. By offering objective, standardized job requirements and metrics, screening tools reduce the chances of allowing hiring decisions to be based on unconscious bias.
For example, screening tools can help identify a candidate's ability to fit the needs of the job based on skill set and qualifications, rather than personal opinions. Additionally, utilizing a standardized recruitment process helps employers set a standard for their approaching future candidates and establishes essential benchmarks for assessing one's qualifications.
In conclusion, candidate screening tools are essential for helping employers ensure their hiring process is fair and unbiased. They can help employers conduct more efficient hiring processes and allow for the more comprehensive assessment of candidates against metrics that all potential candidates are evaluated against.
By utilizing screening tools, employers can make sure they are hiring the best talent for the job, regardless of their backgrounds, race, gender, or any other discriminatory factor.
Hirebee makes it significantly easier to find the right talent for you team with the help of top-of-the-line candidate screening and candidate sourcing features.
Best Candidate Screening Methods for Selection Process
Trial Project
Trial project is an effective and efficient method for candidate screening process in the selection process. It enables recruiters to evaluate candidates based on their competencies and abilities, in addition to traditional resumes. By assigning applicants a trial assignment, recruiters are able to gauge their competency level in the given area and determine how well they address the challenges associated with the position they are applying for.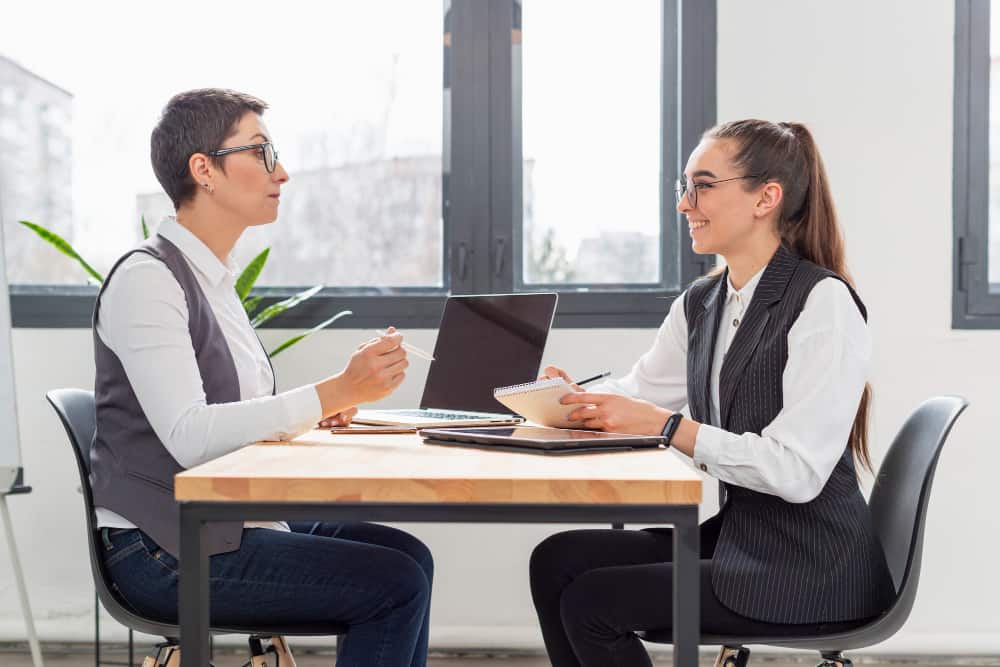 Trial projects provide recruiting teams with an opportunity to assess the candidates' skillsets and measure the competency people in different areas from the performance on a project. The trial project provides more empirical data to assess the skillsets of the candidate, including their problem-solving ability, creativity, communication, time management, technical knowledge and more.
In addition to providing real experience data and skills assessment, trial projects are also a great tool for reducing time and cost investment by recruiters. Traditional screening processes such as interviewing and assessment tests can take days. With the trial projects, recruiters can evaluate many candidates in a short period of time saving considerably on the time and cost.
It is also possible to observe how well a candidate can fit in the organization culture through window provided with the trial project. By asking candidates to work within a team with others or interact with clients or colleagues. One can evaluate how well a candidate can work with the existing team and how likely they are to be successful in their new role.
Overall, trial project is a great candidate screening method that provides recruiters with an opportunity to assess the skillset of the candidates, reduce time and cost investment, and measure their fit in the organization culture. This makes it an ideal candidate screening process for selection process.
Video Interviews
Video interviews, also known as virtual or digital interviews, are fast becoming the go-to method of screening candidates for many employers. This method of screening is becoming increasingly popular for a number of reasons.
The primary advantage of video interviewing is that it enables companies to screen a larger number of applicants in a more cost-effective and convenient manner. By scheduling and conducting virtual interviews, interested applicants from around the world can be evaluated without the costs and logistical hassle of travel. Additionally, video interviews can be recorded and shared with multiple team members or managers, which allows companies to leverage their staff members' collective wisdom to conduct a more comprehensive assessment of potential candidates.
Moreover, video interviews can be conducted on-demand or on a scheduled basis and allow for a more personal experience in terms of gauge the candidates' technical knowledge, communication, and interpersonal skills. Additionally, it allows employers to ask follow up questions to uncover capabilities that may not have been detected in a face-to-face meeting or by review of resume and cover letter.
All these advantages add up to a more effective and efficient screening process for employers. This allows them to cut down the time necessary to find the right candidate since virtual interviews provide a more comprehensive snapshot into the applicants' skills.
In short, by implementing video interviewing, companies are able to narrow down their list of qualified candidates in a faster and more efficient way, ultimately saving them time and money. Video interviewing ultimately provides a better selection process for employers from start to finish.
Cover Letters
Cover letters are an important part of the selection process, acting as a first introduction to potential employers and demonstrating a candidate's interest and preparedness for the role. By providing employers with an initial snapshot of a candidate's background and personality, a well-written cover letter can provide insight into a candidate beyond their resume.
Cover letters are the most effective way for employers to quickly screen candidates that check all the necessary boxes. They can provide insight into the candidate's knowledge of the position they're applying to, as well as their capacity to speak and engage professionally. Employers can then decide if they have the essential skills and experience that fits the role.
Additionally, cover letters are an opportunity for applicants to show their enthusiasm and passion for the job. It demonstrates that they have done research on the company, understand the job responsibilities, and can bring something special to the table. The cover letter gives employers insight into the applicant's values, goals and interests and how they compare to the employer's own.
Finally, cover letters provide employers with an efficient way to quickly narrow down a large pool of applicants to a manageable number. Employers can more quickly and concisely decide who to move forward with for face-to-face interviews and who to eliminate.
Overall, cover letters are one of the most effective methods of candidate screening. They provide employers with a quick and easy way to evaluate potential employees while still gaining insight into their dedication and professionalism – something that resumes alone cannot provide. Cover letters are an important part of any hiring process, and they can be a great tool to narrow down a wide pool of applicants.
Social Media Screening
Social media screening is a very effective method for candidate screening. Social media platforms offer employers the opportunity to gain a better insight into the professional and personal life of potential candidates. This can provide employers the insight and data necessary for making better hiring decisions.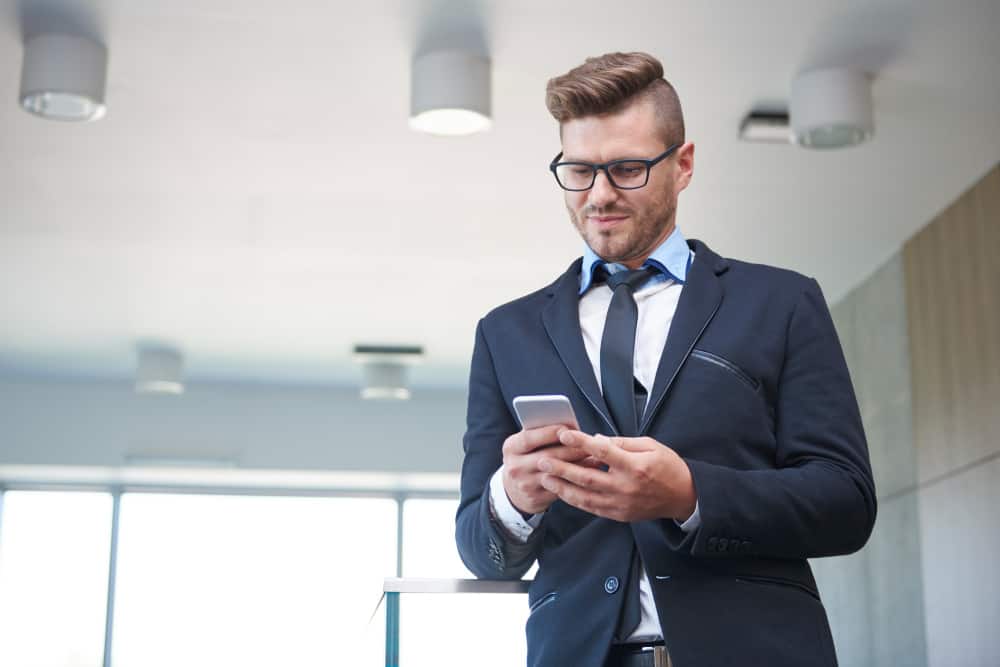 Employers can review a candidate's online profile and get an idea about the candidate's behavior and interests. Information on social media can help employers gauge the applicant's level of professionalism, communication style, and even assess their ability to convey and represent the brand positively through their interactions with customers and other associates. Social media can also provide evidence of the candidate's interests and qualifications related to the position they applied for.
Social media screening is also much more efficient and cost-effective than the traditional pre-employment screening methods. By using social media, employers can get a comprehensive view of the candidate's skill set and qualifications from a single source and make more informed decisions. It eliminates the need for lengthy background checks and saves employers a substantial amount of time and money.
Social media screening is also significantly more secure than most other screening techniques. With online background checks, employers have access to a variety of secure databases and information that can't be accessed by non-authorized personnel. Additionally, it can provide much more accurate results than manual searches due to the sheer volume of publicly available data.
Overall, social media screening provides employers with the most comprehensive and accurate way to assess potential candidates. It not only offers employers a doorway into the professional and personal life of the candidate, but also allows them to save time and money while still remaining secure.
Phone Screening
Phone screening is one of the most efficient and effective methods of candidate screening. This method allows a recruiter to quickly identify qualified candidates and narrow the pool of applicants down to a smaller, more manageable group of individuals who can then be interviewed in the next stage of the hiring process.
Phone screening allows recruiters to quickly assess a candidate's suitability, qualification, and fit by conducting a short, but systematic and focused interview. During the call, recruiters can discuss the candidate's work experience, background, availability, and other basic questions. It is much faster than setting up an in-person interview as phone screening eliminates the need for an in-person meeting and saves time and resources.
Phone screening also allows recruiters to get a better sense of a candidate's communication skills in a more relaxed manner prior to an in-person interview. During the call, recruiters can evaluate a candidate's problem-solving abilities and critical-thinking skills. Moreover, a phone call follows up on the candidate's work experience or other information that was available in the resume.
Phone screening also offers insight into the candidates' interest in the job, motivation, and general attitude. A phone conversation also gives recruiters an opportunity to learn more about a candidate – their prior experience, skillset, and what they could potentially bring to the organization.
In conclusion, phone screening is an important step in the recruitment process and is an effective tool for narrowing down the pool of interested candidates. It is proven to increase accuracy in candidate selection and ultimately decrease recruitment costs. With the right approach and questions, recruiters are able to make informed and reliable decisions regarding the selection of suitable candidates.
Resume Review
Resume review is one of the most effective candidate screening methods for selection processes. It is cost-effective, quick, and efficient. It also allows an employer to gain an understanding of the skills, experience, and qualifications of a candidate before moving onto the next steps of the recruitment process.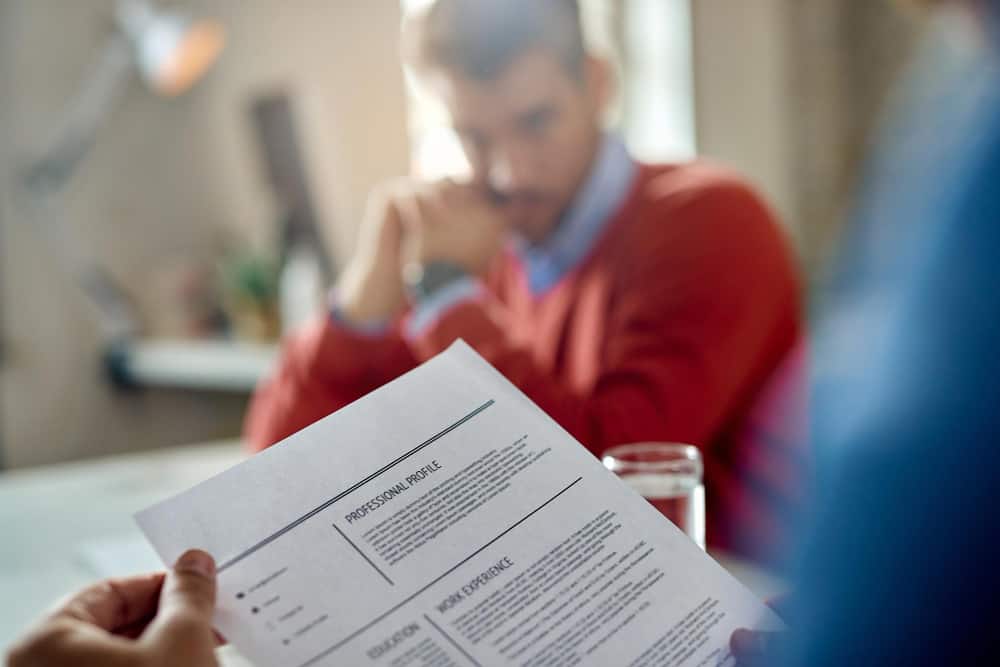 The resume review process helps an employer identify and filter through thousands of job seekers. This process can distinguish between relevant and suitable candidates. Through resume review, an employer can quickly determine who is best for the job and who is not suitable for it.
The resume review process can provide insight into the applicant's personality and attitude. Through their resume, an employer can determine their work ethic, level of commitment and whether they possess sufficient problem-solving skills. It can also help identify whether the candidate is capable of working long hours and researching problems effectively. The employer can also assess the individual's communication skills, which can be beneficial in team-based or client-facing roles.
Finally, resume review can provide an indication of the applicant's level of experience and the depth of their knowledge, which can help the employer make an informed decision. By analyzing the resume, the recruiter can decide which areas to focus on during the job interview and selection process.
Overall, resume review is a cost-effective and efficient way of narrowing down suitable candidates and saving employers time and resources. It is an excellent tool that provides employers with a wealth of information that can be used to accurately match job seekers to the position they are applying for.
Skills Testing
Skills testing is a powerful and versatile screening tool for employers during a selection process. By allowing employers to assess the specific abilities of potential candidates, skills testing can help identify the right candidate and help ensure better overall job performance.
Testing skill sets can give employers a better understanding of each candidate's background and experience. It allows them to gain information about applicants' technical proficiencies and aptitude. With these metrics, employers can get a better idea of who has the right skills set for a certain job.
In addition to providing employers an accurate understanding of a candidate's abilities and strengths, skills testing can also illuminate weaker skills areas. This helps employers better tailor training and development plans for a candidate before they are hired. This can even be used to identify more junior-level candidates who could be quickly trained for the job position.
When integrated into the recruitment process, skills testing can help employers save precious time and resources by providing a better assessment of who the best candidate for the job is. Such tests give a good indication of a candidate's capabilities to complete tasks and techniques that are related to the job in question, making it a great tool for quick and efficient comparison between job seekers.
In conclusion, skills testing is a beneficial screening process for employers in the selection process. By providing accurate and detailed insight into a candidate's abilities, employers can make informed decisions quicker, thereby saving them time and resources. It is an invaluable tool in sorting through job applicants and finding the right one for the job.
Conclusion
Candidate screening tools can help ensure fair hiring practices, as they assist employers in using a consistent and objective process when making hiring decisions. By eliminating biases in the hiring process and equipping employers with the ability to evaluate a wide range of data points, employers can use candidate screening tools to gain insight into a candidate's abilities, experience, and skills.
Doing so stands to benefit employers and applicants, creating a setting in which employers can freely and transparently identify, select, and hire the best-qualified candidates.
Only get the most qualified candidates in your team with the help of Hirebee and our excellent recruitment automation and marketing services.
FAQs
Why Should I Conduct a Screening Interview?
Conducting a screening interview can help recruiters determine whether a candidate is a good match for the role and organization. It also streamlines the recruitment process by allowing recruiters to quickly decide who to move forward. Ultimately, it ensures that recruiters are selecting the most qualified and suitable candidates for the role.
What is the Most Useful Tool When Hiring Candidates?
The most useful tool when hiring candidates is an Applicant Tracking System (ATS). ATS helps employers manage resumes, screen and track job applicants, and generate reports. It simplifies the hiring process, making it easier for employers to identify the most qualified and suitable candidates.
What are the Different Hiring Techniques of Finding Candidates?
Posting ads on job boards, social media, and industry websites.
Utilizing recruitment agencies and headhunters.
Building strong employer brand through positive candidate experience.
Networking and referral program.
Hosting career events and job fairs.
Talent pipelining.
Leveraging technology to automate processes.
Using assessments to identify the right skillsets.
What are Screening Procedures Designed to Do?
Screening procedures are designed to detect potential risks, identify and target potential threats, and create strategies to mitigate potential security risks, such as unauthorized access to sensitive information or physical access to restricted areas. They can also be used to assess applicants before allowing them to work in security-critical positions.