Pre-employment assessments are a valuable tool used by businesses and organizations to help identify successful candidates for a given position. These assessments are designed to evaluate aptitude, competency, knowledge, skills, and attitude. They are used to determine the best person to fill the position and also help companies reduce turnover and increase efficiency and productivity.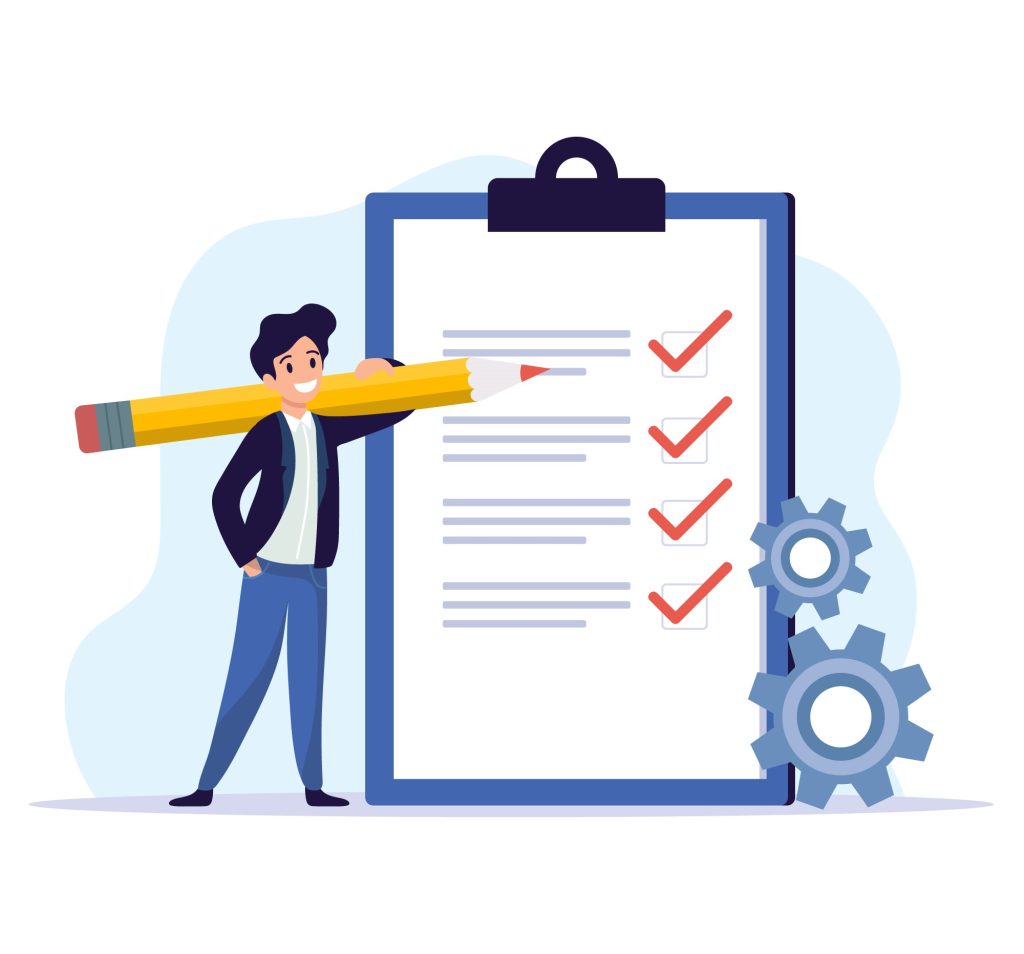 Pre-employment assessments can range from personality tests, cognitive aptitude tests, to job knowledge or even simulation exercises such as customer-service scenarios. The assessments may also evaluate organizational fit and gauge the candidate's knowledge of the job they are applying for. Used correctly, pre-employment assessments can provide business owners and hiring managers with the data they need to effectively and efficiently find the right employees.
With up-to-date questionnaires and simulations, businesses can find the best candidates for the job without wasting valuable resources. The power of pre-employment assessments is clear and can be a practical tool to ensure the success of a hiring process.
Hirebee focuses on offering all of the services that you need to find the right talent for your team, which include automated recruitment, candidate screening, and improved candidate sourcing.
Types of Pre-employment Assessments
Physical Ability
Physical ability tests are pre-employment assessments used to identify job-related physical skills and abilities necessary for the job. These assessments measure physical capabilities such as strength, agility, speed, stamina, and balance. They can also measure emotion-related physical traits such as balance, reaction time, and coordination.
Physical ability assessments are becoming more common in the workplace due to the increased focus on safety and wellness in the workplace. Physical ability tests are designed to assess a candidate's current physical abilities, and can also provide employers with insights into the potential risks of employing someone. Physical ability tests offer businesses the opportunity to see which physical abilities might be lacking for a job, which could potentially lead to a higher risk of an on-the-job injury.
These assessments are beneficial for businesses looking to reduce their injury rate and improve safety in the workplace. Physical ability tests also offer employers an unbiased method of comparing applicants and selecting the most suitable candidate for a job.
Skill Assessment
The aim of pre-employment assessments is to help employers reliably identify the skills and abilities of applicants, enabling them to make sound hiring decisions based on data, rather than guesswork. There are several types of assessments commonly used to measure job-specific skills among applicants. Cognitive Ability Tests: These are designed to measure a person's problem-solving skills and aptitude. Examples include verbal and numerical reasoning tests.
Personality Tests: Often delivered as a questionnaire, these are used to measure personal preferences and worker traits like collaboration, motivation and willingness to learn. Technical Tests: Used to evaluate a candidate's abilities and fluency in technical job-based skills. Videos, self-assessment tests and coding tests are some examples. Work Orientation Tests: These are used to assess how well the applicant's values, goals and tendencies fit with the particular job and the organization they are being considered to hire. Skill Tests:
These are designed to measure an applicant's proficiency with specific computer software, foreign languages or other required skills or tools. Pre-Employment Screenings: These are often used to verify an applicant's criminal history or other grounds for disqualification. This type of testing is highly regulated due to potential legal implications.
Emotional Intelligence
Emotional intelligence (EI) for talent acquisition is a pre-employment assessment that measures the way people understand and manage their emotions and the emotions of others. EI is a valuable part of the employment selection process, as organizations now prefer hiring employees who possess not just the necessary technical and professional skills for their job roles, but also the emotional intelligence needed to form positive relationships and excel in their job performance.
Ultimately, EI helps recruiters gain insights into a candidate's overall behavior, decision-making, and interpersonal abilities before they are hired. The assessment measures five core EI competencies, including self-awareness, self-management, social awareness, relationship management and responsible decision-making. It consists of a written survey, assessments of the candidate's behavior during and after the interview, and a series of structured interviews and conversations to gauge their understanding of EI principles.
This assessment helps recruiters understand how a candidate will react to challenging situations on the job and how they will manage their emotions and the emotions of colleagues, customers and other stakeholders.
Personality Test
Personality tests are one of the most common types of pre-employment assessments. These tests measure a person's characteristics and preferences in order to understand their behavior, attitudes, and values. Personality tests allow employers to gain a better understanding of a potential hire's collective characteristics and behaviors. Questions typically range from measures of openness to experiences and job preferences to assessments of problem solving ability.
Hiring managers can use the results of personality tests to identify people who fit the company culture and job role the best. Personality tests can also help identify the ideal applicant for the job, reduce bias in the hiring process, and weed out unqualified applicants. They may even be used to measure the compatibility of job applicants with an already existing team. Ultimately, personality tests can provide a better understanding of how a person works, which can help employers make more informed decisions when it comes to hiring.
Cognitive Ability
A cognitive ability test is a type of pre-employment assessment used to measure an individual's problem-solving, reasoning, and analytical skills. Cognitive ability tests are designed to measure the individual's ability to think rationally and critically, understand complex concepts and problems, and make decisions based on acquired knowledge.
This type of assessment is often ideal for entry-level positions or for positions that require the use of problem solving and critical thinking skills on a regular basis. There are numerous cognitive ability tests available, which vary in difficulty and focus area. These tests typically measure short-term memory, mental processing speed, verbal comprehension, and inductive or deductive reasoning.
Answers may be given in multiple-choice format, and some tests may also include verbal and numerical reasoning components. Cognitive ability tests should be taken in a timed format and the individual's score is compared against the scores of a pre-defined 'norm' group. This norm group is typically an assemblage of individuals performing the same type of job at various companies.
Integrity
An Integrity Test is a type of pre-employment assessment aimed at determining the honesty and character of a potential employee. This test typically consists of a series of questions intended to evaluate the degree to which a person is likely to be honest, ethical, and have a commitment to acting with integrity.
These questions may focus on the potential employee's attitude towards certain workplace situations such as bribery, cheating, and fraud. The test can also include questions about honesty and conformity to rules and regulations, as well as what the potential employee would do when faced with a difficult moral dilemma. Some employers also use the integrity test to determine candidates' commitment to safety in the workplace.
Integrity tests are typically validated through psychometric research and can be administered in either a paper-and-pencil or an online format. Participation in this test is typically voluntary, but its results will play a role in the employer's decision-making process.
The Benefits of Pre-employment Assessments
Tests Help Find Effectiveness of Candidates in Specific Fields
Pre-employment assessments can be beneficial for the hiring process in many ways. By testing the knowledge, skills, and abilities of prospective candidates, employers can properly gauge the effectiveness and success potential of potential employees. Pre-employment assessments can also help to eliminate applicants who may be lacking certain requirements or qualifications needed for the job, streamlining the hiring process and ensuring that only qualified candidates are considered for job openings.
Furthermore, assessments also help employers to identify prospective employees with strong work ethics, organizational skills and personalities that may be better suited to their organization and better aligned with their culture. The assessments can also provide employers with more detailed information about each candidate to provide more qualified, higher quality hires.
To sum up, pre-employment assessments can be a great tool to help employers find the best employees they need to fill vacant positions.
They Can Save Time on Interviews
Pre-employment assessments are becoming increasingly popular as a recruitment tool. They are a great way for companies to save time on interviews and optimize their hiring process. These assessments provide employers with an efficient way to assess the skills, knowledge, and aptitude of applicants without the need of an interview. This can help to narrow down the list of potential hires, ensuring the best fit for the position, and making the process much more straightforward.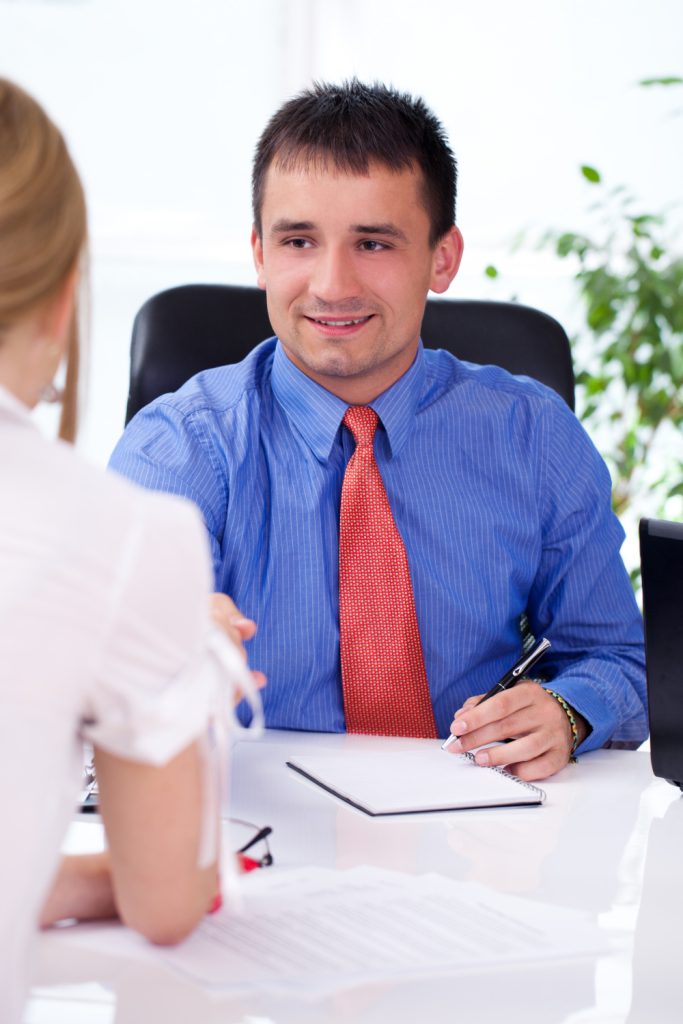 Furthermore, the use of recruitment technology such as applicant tracking systems allows employers to quickly compare potential candidates against the job role requirements, making recruitment faster and easier. Pre-employment assessments can also minimize bias in the recruitment process.
As the technology is able to quantify applicant performance, the recruitment process is less influenced by personal feelings and more focused on objective criteria. Companies are able to prioritize applicants purely based on their merit which provides a greater opportunity for diversity and inclusion in the workplace.
Help Eliminate Bias in Recruiting
Pre-Employment Assessment can be seen as a way to eliminate bias from the hiring process. It eliminates the potential for an interviewer to make a decision based on a candidate's background and experiences rather than their skills and abilities. By relying solely on numerical data from an assessment, the potential for discrimination is reduced.
Pre-Employment Assessments can benefit candidates by allowing them to showcase their personality and individual experiences that are beyond the scope of a standard interview. Having a consistent, validated method of evaluating applicants' skills and experiences can help employers make more informed hiring decisions.
Pre-Employment Assessments can also reduce the time it takes to make a hiring decision, helping to speed up the recruitment process so that employers can have their ideal candidates join the team faster. This can help employers ensure they are making the right decision by bringing the right people on board with the right skill set, while reducing the risk of bad hires.
Tests Offer Quantifiable Assessments
Pre-employment assessments offer a way to evaluate potential job candidates quantitatively and can be a useful tool in the hiring process. These assessments assist employers in selecting the best candidates for the job and can also increase fairness and reduce bias by providing a consistent and objective measure.
Pre-employment assessments can measure skills, aptitude and personality, providing organizations with detailed information about a candidate's job fit before an offer of employment is made. The tests can be tailored to the job requirements and often use a combination of cognitive testing and personality assessment.
This can help to provide an accurate picture of a job candidate's potential performance, providing an organization with the necessary data to make a successful hiring decision. Additionally, pre-employment assessments provide a way to save time and resources during the hiring process by quickly narrowing down the list of appropriate job applicants and aiding in the selection of the most qualified individuals.
Tests are the Same for Everyone
Pre-employment assessments test job candidates objectively. Unlike interviews and résumés, which are subjective, assessments give employers a uniform way to measure job performance. Since everyone is asked and measured the same, employers can compare potential candidates across the board and make more informed decisions.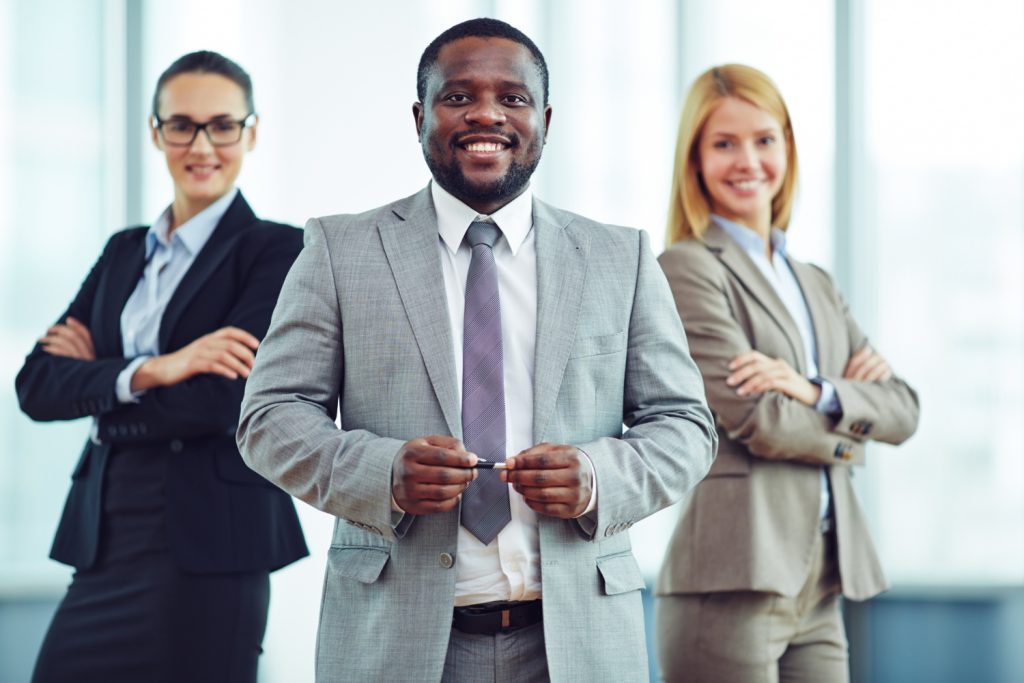 Assessments also provide employers with detailed insights on a candidate's achievement levels, cognitive abilities, behavior, motivation, and more, giving employers more reliable method of selection.
Additionally, applicants are given a more representative way to showcase their skills and can demonstrate their suitability instead of relying on assumptions. Ultimately, pre-employment assessments are an efficient and more effective method to ensure a company finds the right person for the job.
Conclusion
The power of pre-employment assessments is undeniable. They provide businesses with an equal playing field for all potential employees, allowing employers to make an informed decision on who would be the best fit for a job.
Pre-employment assessments also measure the knowledge and skills necessary for a particular task while creating a baseline that can be used to measure the existing staff and potential new hires. By using pre-employment assessments, businesses can efficiently assess a potential employee's fit for a job, ultimately helping them to ensure the best hires and reduce turnover.
Hirebee makes use of some of the best automated recruiting technology, which includes excellent talent sourcing and analytics to help you find the best candidates.