Welcome to the comprehensive guide on HR Metrics Dashboard: Best Practices for 2023. In today's fast-paced and data-driven business environment, HR metrics play a critical role in measuring and optimizing various aspects of human resources management. As we enter the year 2023, organizations are increasingly realizing the significance of leveraging data to make informed decisions and gain a competitive edge.
This document aims to provide HR professionals, managers, and business leaders with the essential knowledge and insights needed to design, implement, and utilize an effective HR metrics dashboard. By tracking key HR indicators, such as employee turnover, recruitment efficiency, performance, engagement, and training effectiveness, organizations can better understand their workforce dynamics and identify areas for improvement.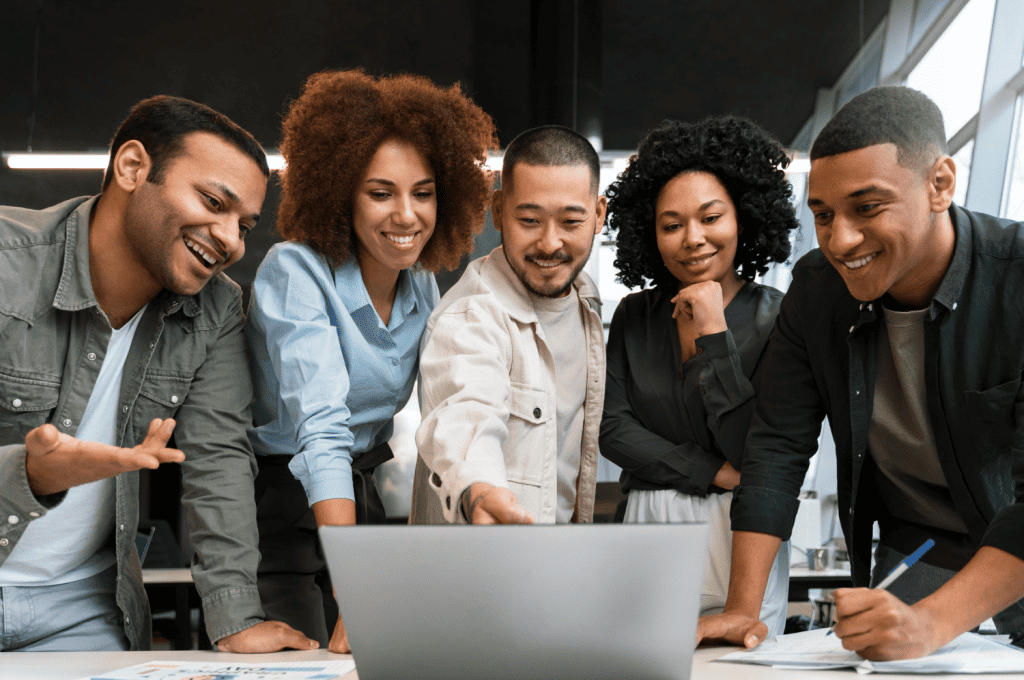 With the right HR metrics dashboard, businesses can foster a culture of data-driven decision-making, align HR strategies with organizational goals, enhance employee satisfaction, and ultimately drive overall success. Let's embark on this journey together to explore the best practices in HR metrics dashboard for the year 2023 and beyond.
Hirebee makes sure that almost every aspect of recruiting is a lot easier, especially with the inclusion candidate screening tools that can help you confirm if you have the right applicant.
Key HR Metrics to Track in 2023
In the fast-evolving landscape of human resources, tracking and analyzing key metrics has become instrumental in driving data-informed decisions. As we venture into 2023, certain HR metrics stand out as crucial indicators of an organization's workforce health and overall performance.
Firstly, Employee Turnover and Retention rates remain paramount. Understanding both voluntary and involuntary turnover rates enables HR professionals to identify problem areas and implement effective retention strategies. Additionally, examining the top reasons for employee attrition provides insights into potential improvement areas.
Next, Recruitment and Hiring metrics play a pivotal role in assessing an organization's talent acquisition efficiency. Time-to-Fill for open positions indicates how quickly roles are being filled, while Cost-per-Hire helps in optimizing recruitment budgets. Evaluating the Quality of Hires aids in determining the effectiveness of the hiring process, and focusing on Diversity and Inclusion in recruitment fosters a more inclusive workplace.
Employee Performance metrics offer valuable feedback on individual and team accomplishments. Key Performance Indicators (KPIs) aligned with specific roles and departments allow for targeted performance evaluations. Performance Ratings and Reviews facilitate employee development, and Performance Improvement Plans (PIPs) help address underperformance constructively.
Moreover, Employee Engagement metrics gauge the workforce's commitment and satisfaction. Employee Engagement Survey results highlight overall engagement levels and enable HR to pinpoint areas needing improvement. By incorporating regular Employee Feedback mechanisms, organizations create an open and receptive environment for voicing concerns and ideas.
Lastly, Training and Development metrics are essential for nurturing a skilled workforce. Assessing Training ROI and Effectiveness validates the impact of learning initiatives. Monitoring Skill and Competency Development aids in succession planning and identifying future leaders.
In conclusion, these key HR metrics for 2023 form the bedrock of an effective HR strategy, fostering a data-driven culture that propels organizations toward success. Continuously refining and harnessing these metrics will empower HR professionals to optimize their practices and elevate the workforce's potential in an ever-evolving business landscape.
Designing an Effective HR Metrics Dashboard
To create an impactful HR metrics dashboard for 2023, careful planning and design are essential. The following steps will guide HR professionals in developing an effective dashboard that aligns with the organization's goals and enhances decision-making processes.
Identifying Relevant Metrics for the Organization:
Before constructing the dashboard, HR teams must identify and prioritize the key metrics that align with the organization's strategic objectives. These metrics should reflect critical HR areas such as recruitment, employee performance, engagement, and retention. By focusing on the most relevant metrics, the dashboard can provide valuable insights that drive meaningful actions.
Setting Clear Objectives and Goals:
Defining the purpose and goals of the HR metrics dashboard is crucial. HR professionals should collaborate with key stakeholders to determine the specific insights they seek to gain from the dashboard. Whether it's improving employee retention or optimizing recruitment efforts, clearly defined objectives will ensure the dashboard's efficacy and relevance.
Data Collection and Integration:
Accurate and up-to-date data is the foundation of any effective HR metrics dashboard. HR teams must establish seamless data collection processes, integrating data from various sources such as HRIS, performance management systems, engagement surveys, and more. Automated data integration ensures that the dashboard reflects real-time information, facilitating prompt decision-making.
Data Visualization and Dashboard Layout:
Presenting data in a visually appealing and easily interpretable manner is vital. HR professionals should choose the right types of graphs, charts, and visuals that effectively convey information without overwhelming users. A well-organized dashboard layout with intuitive navigation enhances user experience, allowing stakeholders to access specific metrics effortlessly.
By following these best practices in designing an HR metrics dashboard, organizations can harness the power of data-driven decision-making to optimize HR strategies, address challenges proactively, and ultimately contribute to the company's success in 2023 and beyond.
Using HR Metrics Dashboard for Data-Driven Decision Making
The HR Metrics Dashboard serves as a powerful tool for enabling data-driven decision making within organizations. By analyzing key HR metrics, HR professionals and business leaders can gain valuable insights into the workforce's performance, engagement, and overall health. Here's how organizations can leverage the HR Metrics Dashboard to make informed decisions:
Firstly, analyzing trends and patterns in HR data allows for a deeper understanding of the workforce's dynamics. Identifying patterns of high employee turnover, for instance, may signal underlying issues that need to be addressed. Moreover, tracking employee engagement trends can provide insights into the effectiveness of HR initiatives and the overall organizational culture.
Secondly, the HR Metrics Dashboard aids in identifying potential HR issues before they escalate. By monitoring metrics like performance ratings, HR managers can spot underperforming employees and initiate timely interventions, such as training or coaching, to improve their productivity.
Thirdly, the HR Metrics Dashboard supports strategic planning by aligning HR objectives with broader organizational goals. It enables HR leaders to measure the impact of HR initiatives on business outcomes and adjust strategies accordingly to maximize their effectiveness.
Lastly, the dashboard fosters a data-driven culture by encouraging evidence-based decision making. By presenting HR data in a visually appealing and accessible manner, it empowers HR professionals and business leaders to draw meaningful insights, facilitating collaboration and informed discussions.
In conclusion, the HR Metrics Dashboard is an indispensable tool for HR departments in 2023. It empowers organizations to make data-driven decisions, optimize HR practices, and align workforce strategies with business objectives. Leveraging this tool effectively enables companies to stay competitive, boost employee performance and engagement, and ultimately achieve sustainable growth.
Ensuring Data Privacy and Security
As HR metrics dashboards become essential tools for data-driven decision-making, safeguarding the privacy and security of sensitive employee information is of paramount importance. Ensuring data privacy not only fosters trust among employees but also helps organizations comply with data protection regulations.
Compliance with Data Protection Regulations:
HR departments must adhere to various data protection laws, such as the General Data Protection Regulation (GDPR) and the California Consumer Privacy Act (CCPA), to safeguard employee data. This involves obtaining explicit consent for data collection, ensuring data is used only for its intended purpose, and providing employees with the right to access and rectify their information.
Limiting Access to Sensitive Information:
Access to HR metrics dashboard should be restricted to authorized personnel to prevent data misuse. Implementing role-based access controls ensures that employees can only view data relevant to their responsibilities. Additionally, data should be encrypted both in transit and at rest to add an extra layer of protection.
Data Anonymization and Aggregation:
To further protect individual privacy, HR metrics should be anonymized and aggregated when possible. Instead of displaying data at the individual level, aggregating data allows for trend analysis without identifying specific employees, minimizing the risk of data breaches.
Maintaining data privacy and security is an ongoing process. Regular audits and assessments help identify vulnerabilities, enabling organizations to take proactive measures to strengthen data protection. An emphasis on data privacy not only safeguards employees' personal information but also enhances the credibility of the HR function, supporting the organization's overall success.
Integrating HR Metrics Dashboard with HRIS and Other Systems
Incorporating an HR Metrics Dashboard within an organization involves seamless integration with its Human Resources Information System (HRIS) and other relevant systems. This integration is crucial for obtaining real-time data updates, streamlining processes, and gaining a holistic view of HR performance.
HRIS Integration Benefits:
Integrating the HR Metrics Dashboard with the HRIS brings several advantages. Firstly, it ensures a centralized repository of HR data, eliminating data silos and enhancing data accuracy. Secondly, it enables automatic data synchronization, reducing manual data entry errors and saving time. Thirdly, HRIS integration facilitates the extraction of critical metrics, such as employee demographics, attendance, and payroll, and visualizes them in the dashboard for quick analysis.
Challenges and Solutions:
Integrating systems can present challenges, such as technical complexities and compatibility issues. To address these, organizations should invest in flexible HRIS platforms that allow seamless data exchange through APIs or connectors. Regular system updates and maintenance are vital to ensure smooth functioning.
Real-Time Data Updates:
Real-time data is invaluable for timely decision-making. Integrating the HR Metrics Dashboard with HRIS enables HR teams and stakeholders to access up-to-date information instantly. This supports agile responses to emerging issues, fosters proactive HR strategies, and assists in tracking the impact of HR initiatives over time.
In conclusion, integrating the HR Metrics Dashboard with the HRIS and other systems enhances data accuracy, improves efficiency, and empowers data-driven decision-making. Organizations that successfully implement such integration will be better equipped to navigate the complexities of HR management in 2023 and beyond.
Conclusion
In conclusion, the HR Metrics Dashboard remains an indispensable tool for organizations in 2023 and beyond. By tracking key HR metrics, such as turnover, recruitment, performance, engagement, and training, businesses can make data-driven decisions, address challenges, and capitalize on opportunities. Creating a user-friendly and visually appealing dashboard, integrating it with HRIS systems, and ensuring data privacy are crucial steps. By leveraging the insights gained from the dashboard, companies can optimize their HR strategies, improve employee satisfaction, and enhance overall organizational performance. Embracing these best practices will enable businesses to stay competitive, adapt to changes, and foster a thriving, data-informed HR culture.
Hirebee makes sure that almost every aspect of recruiting is a lot easier, especially with the inclusion candidate screening tools that can help you confirm if you have the right applicant.
FAQs
What is an HR metrics dashboard, and why is it important in 2023?
An HR metrics dashboard is a visual representation of key HR metrics and data that provides insights into various aspects of the workforce. It is important in 2023 as businesses recognize the value of data-driven decision-making, and HR departments seek to optimize their strategies for talent management, recruitment, retention, and employee development.
What are the key HR metrics that should be included in a dashboard for 2023?
The key HR metrics for 2023 include employee turnover and retention rates, time-to-fill for open positions, cost-per-hire, employee performance ratings, engagement survey results, training ROI, and diversity metrics. These metrics help organizations monitor and improve their HR processes effectively.
How can we design an effective HR metrics dashboard for our organization?
Designing an effective HR metrics dashboard involves several steps. First, identify the most relevant metrics for your organization's goals. Set clear objectives and ensure data collection and integration from various sources. Choose appropriate data visualization techniques and a user-friendly interface for easy interpretation.
How can HR metrics dashboards support data-driven decision-making?
HR metrics dashboards provide real-time insights and trends, enabling data-driven decision-making. By analyzing the data, HR professionals can identify patterns, potential issues, and areas for improvement. This information empowers them to make strategic choices aligned with the organization's objectives.
How can we ensure data privacy and security when using HR metrics dashboards?
To ensure data privacy and security, HR departments must comply with data protection regulations. Limit access to sensitive information, anonymize and aggregate data wherever possible, and implement strong data encryption measures.