In today's dynamic and competitive job market, finding and attracting top talent has become an arduous challenge for organizations worldwide. In response, a revolutionary approach to recruitment has emerged: data-driven hiring. By harnessing the power of analytics and data science, businesses can transform their traditional recruitment processes into efficient, effective, and strategic endeavors. This article explores the concept of data-driven hiring and its pivotal role in revolutionizing the way organizations identify, assess, and hire candidates.
Data-driven hiring leverages vast amounts of structured and unstructured data to gain insights into candidate characteristics, past performance, and potential fit with the company's culture and values. From predictive analytics forecasting a candidate's likelihood of success to prescriptive analytics optimizing recruitment strategies, data-driven approaches provide valuable intelligence to HR professionals and decision-makers.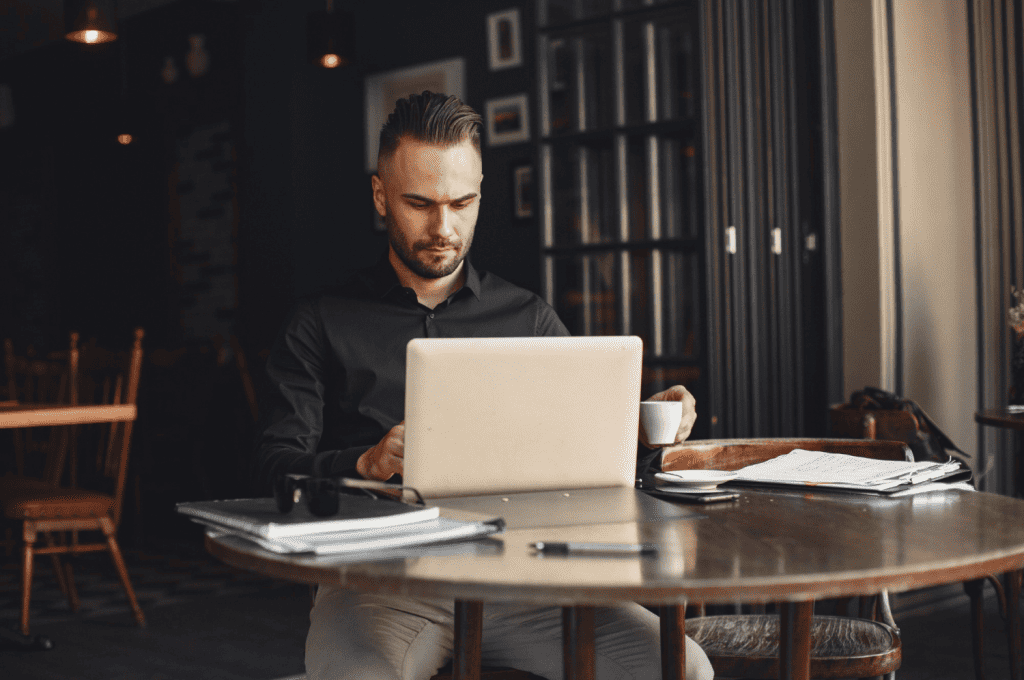 In this article, we delve into the benefits, challenges, and ethical considerations associated with data-driven hiring, along with real-world case studies that demonstrate its tangible impact. Additionally, we explore future trends in this ever-evolving field, empowering organizations to embrace data-driven recruitment practices to secure top talent and gain a competitive edge in the talent war.
Hirebee can make finding the right type of candidate much easier with the help of better recruitment marketing and improved job distribution.
The Role of Data in Modern Recruitment
In today's dynamic job market, data-driven hiring has emerged as a transformative approach to revolutionize recruitment processes. Traditionally, HR departments relied on intuition and past experiences to make hiring decisions, often leading to inefficiencies and suboptimal outcomes. However, the increasing availability of data and advanced analytics techniques has paved the way for a more objective and evidence-based recruitment strategy.
Data-driven hiring involves harnessing various data points throughout the recruitment lifecycle. By analyzing job requirements, candidate resumes, interview assessments, and previous job performance data, recruiters can gain valuable insights into a candidate's suitability for a role. Moreover, data analytics allows for an improved understanding of the candidate pipeline, enabling companies to identify bottlenecks and streamline their hiring process.
The benefits of data-driven hiring are manifold. It enables recruiters to source candidates more efficiently, identify high-potential talents, and reduce bias in decision-making. Furthermore, it facilitates the development of long-term talent acquisition strategies that align with an organization's goals.
By leveraging descriptive, predictive, and prescriptive analytics techniques, companies can gain a competitive edge in attracting and retaining top talent. Data-driven recruitment not only enhances the overall quality of hires but also promotes diversity and inclusion, contributing to a more robust and adaptable workforce. As data-driven practices continue to evolve, organizations must embrace this transformative approach to stay ahead in the ever-evolving landscape of recruitment.
Identifying and Collecting Relevant Data
In data-driven hiring, the success of the recruitment process heavily relies on identifying and collecting relevant data. To make informed decisions about potential candidates, HR professionals need access to accurate and comprehensive information.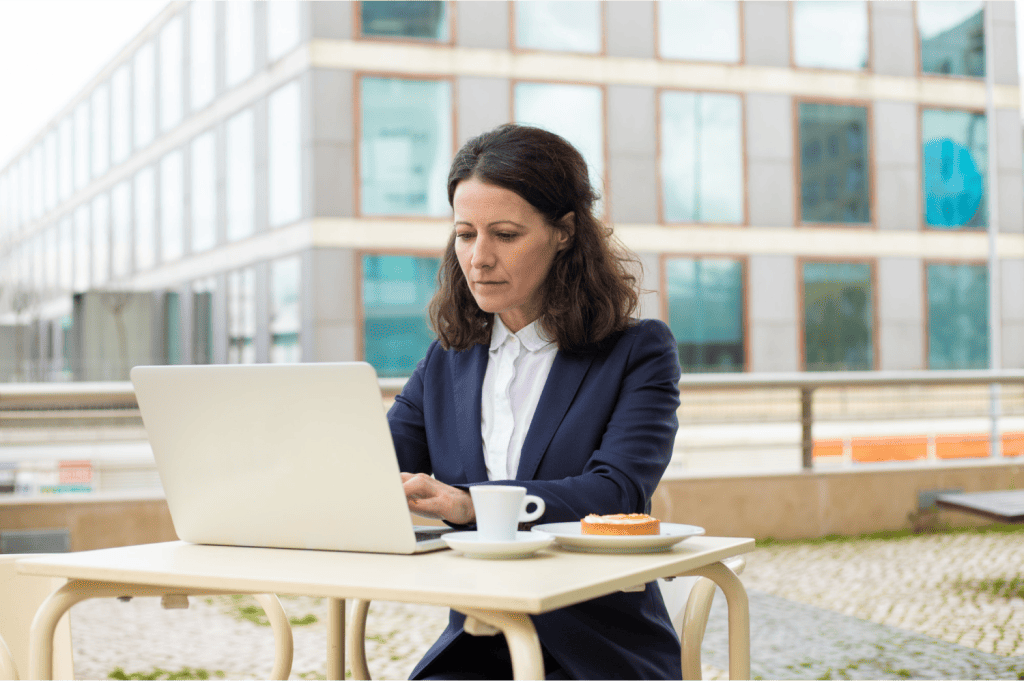 Here are key steps to consider when gathering data for smarter recruitment:
Key Data Points to Consider in the Recruitment Process:
Job Requirements and Specifications: Clearly define the skills, qualifications, and experience needed for the role. This information provides a foundation for assessing candidate suitability.
Candidate Resumes and Applications: Evaluate candidates' backgrounds, work history, and qualifications to match them with job requirements effectively.
Interview Performance and Assessments: Gather data on candidate performance during interviews and any skill assessments conducted to gauge their fit for the role.
Previous Job Performance Data (where applicable): If the candidate has a work history, analyze past job performance to predict future success.
Candidate Feedback and Surveys: Gather feedback from candidates about their experience during the recruitment process. This data can help identify areas for improvement and potential pain points in the process.
Data Sources and Tools for Data Collection:
Applicant Tracking Systems (ATS): An ATS centralizes candidate data, streamlining the recruitment process and making it easier to access and analyze information.
Candidate Relationship Management (CRM) Software: CRM systems help maintain a database of potential candidates, interactions, and communication history.
External Job Portals and Databases: Leverage job boards and external databases to broaden the candidate pool and gather additional insights.
Social Media Platforms and Professional Networks: Analyzing candidates' online presence can provide valuable information about their skills, interests, and personality.
By leveraging relevant data from multiple sources, organizations can make informed decisions during the hiring process, resulting in better candidate fits and ultimately leading to increased productivity and success within the organization. However, it's crucial to maintain data privacy and ensure ethical use of candidate information throughout the recruitment journey.
Analytics Techniques for Data-Driven Hiring
In the rapidly evolving landscape of recruitment, data-driven hiring has emerged as a transformative approach, empowering organizations to make smarter, more efficient, and unbiased hiring decisions. To harness the power of data, various analytics techniques are employed throughout the recruitment process.
Descriptive analytics serves as the foundation, providing HR professionals with insights into their candidate pipeline, identifying bottlenecks, and visualizing recruitment metrics. This information enables them to optimize their hiring process, streamline workflows, and allocate resources effectively.
Moving beyond descriptive analytics, predictive analytics takes center stage by leveraging historical data and machine learning algorithms to forecast candidate success and retention probabilities. HR teams can identify high-potential candidates, reducing the risk of bad hires and ensuring long-term organizational fit.
Prescriptive analytics further refines the data-driven hiring strategy by offering actionable recommendations. By analyzing vast datasets and considering various factors, prescriptive analytics assists in fine-tuning recruitment approaches, shortening time-to-fill vacancies, and optimizing cost-per-hire.
Through these analytics techniques, organizations can make informed decisions and build a robust talent acquisition strategy based on evidence rather than intuition. It not only enhances the quality of hires but also contributes to creating a diverse and inclusive workforce. However, it is crucial to ensure data accuracy, protect candidate privacy, and address potential biases, maintaining ethical standards in data-driven hiring practices. As the field continues to advance, embracing data analytics is becoming imperative for organizations seeking a competitive edge in attracting and retaining top talent.
Overcoming Challenges in Data-Driven Hiring
In the pursuit of leveraging data for smarter recruitment, organizations must confront various challenges that arise in the implementation of data-driven hiring practices. While the benefits are compelling, these obstacles require careful consideration and proactive solutions to ensure the success of data-driven recruitment efforts.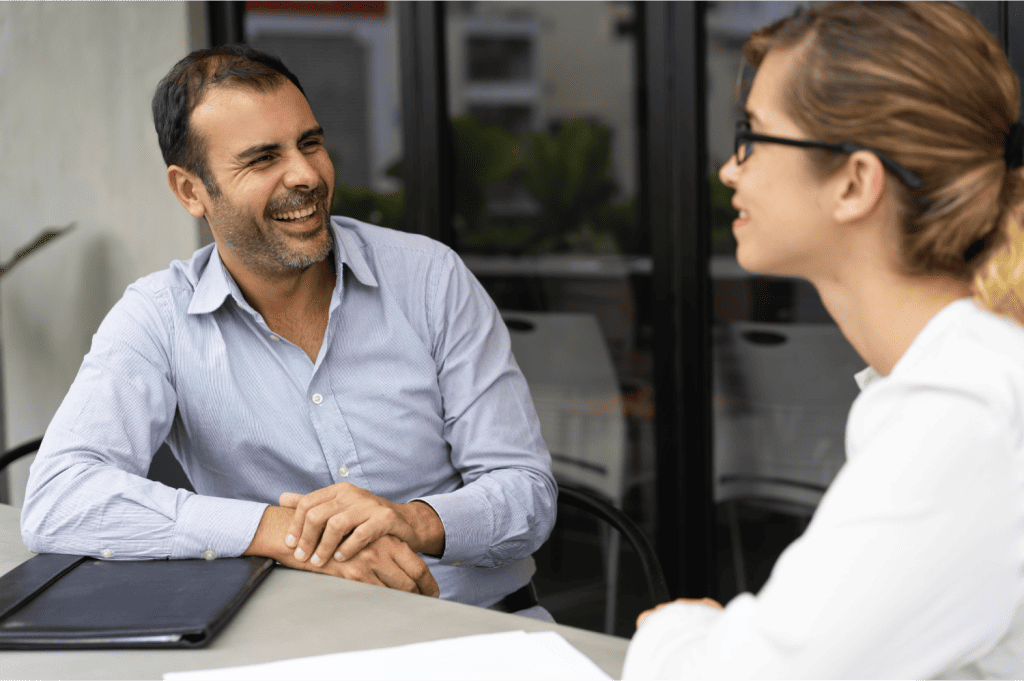 One significant concern is data privacy and security. With the collection and analysis of sensitive candidate information, organizations must prioritize safeguarding this data from breaches and unauthorized access. Compliance with relevant data protection regulations becomes paramount to establish trust with candidates and maintain the reputation of the hiring process.
Data quality and accuracy pose another challenge. Incomplete or inaccurate data can lead to flawed decisions and misjudgments in candidate selection. It is crucial to implement data validation processes and periodically review the quality of data sources to maintain the integrity of the information used in decision-making.
Integrating data from various sources is also a hurdle. Different departments may use disparate systems, making data consolidation and analysis cumbersome. Streamlining data integration through advanced tools and technologies is essential to gain a holistic view of the recruitment process.
Overcoming resistance to data-driven approaches is yet another challenge. HR professionals and stakeholders may be skeptical or unfamiliar with data analytics, leading to reluctance in adopting data-driven strategies. Encouraging training and education on data literacy and its benefits can help break down these barriers and foster a data-driven culture within the organization.
Addressing these challenges head-on and developing thoughtful strategies will empower organizations to unlock the true potential of data-driven hiring. By navigating data privacy, ensuring data accuracy, streamlining integration, and promoting data literacy, organizations can harness the power of analytics to attract, select, and retain top talent effectively, elevating their recruitment efforts to new heights of success in an ever-evolving job market.
Case Studies and Success Stories
Data-driven hiring has revolutionized recruitment practices, yielding significant success for various organizations across industries. Let's explore some compelling case studies and success stories showcasing the impact of data-driven hiring:
Company XYZ
By implementing predictive analytics, Company XYZ improved its hiring process by accurately identifying high-potential candidates early in the recruitment funnel. This not only reduced time-to-fill but also increased the quality of hires, resulting in a 20% decrease in employee turnover. The data-driven approach allowed HR to focus on nurturing the right talent, leading to a stronger company culture and improved overall performance.
Startup ABC
Facing limited resources and fierce competition for top talent, Startup ABC leveraged data analytics to optimize its recruitment budget. By analyzing the most effective sourcing channels and candidate characteristics, they strategically invested in platforms that yielded the highest conversion rates. As a result, they reduced recruitment costs by 30% while attracting a more diverse pool of candidates, ultimately bolstering their innovation and growth.
Company DEF
Struggling with unconscious bias in their hiring decisions, Company DEF implemented prescriptive analytics to mitigate bias during candidate evaluations. They developed a standardized scoring system based on objective criteria and used data analysis to fine-tune the model. As a result, they achieved a 15% increase in the diversity of new hires, leading to a more inclusive work environment and improved employee satisfaction.
These case studies demonstrate how data-driven hiring can positively impact recruitment outcomes and contribute to overall organizational success. By adopting these data-driven strategies, organizations can stay ahead in the competitive job market, make smarter hiring decisions, and build high-performing, diverse teams that drive business growth.
Implementing Data-Driven Hiring in Your Organization
To successfully implement data-driven hiring, foster a culture that values data-driven decision-making in HR and recruitment teams. Provide training to equip HR professionals with data analysis skills and integrate analytics tools into the recruitment process. Regularly monitor and evaluate the success of data-driven initiatives to fine-tune strategies.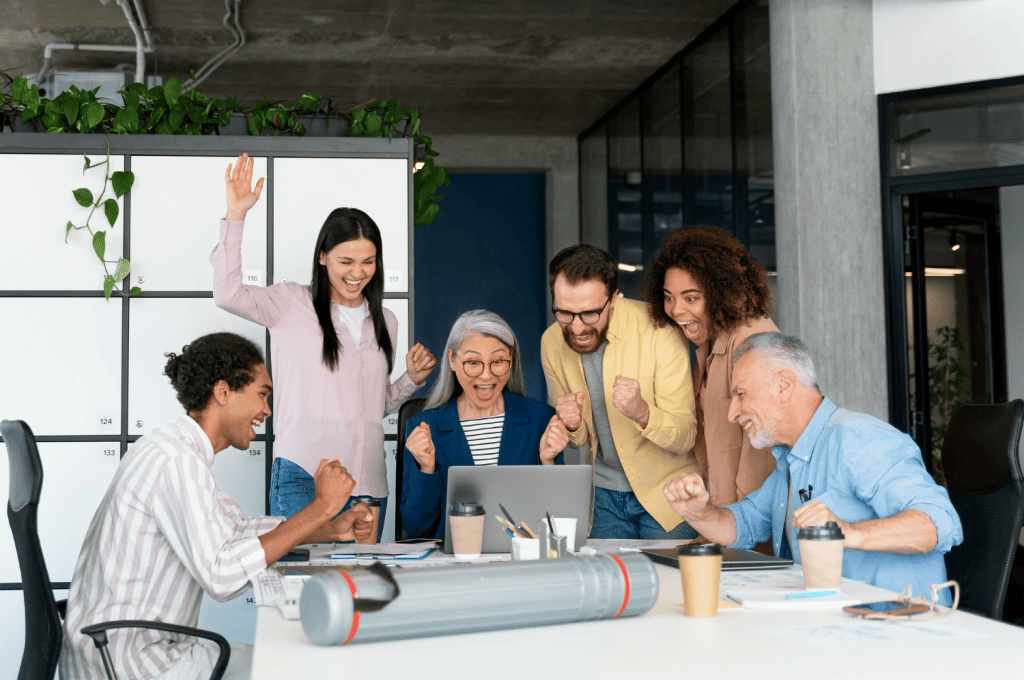 Encourage collaboration between data analysts and recruiters to identify key performance indicators for candidate success and retention. Ensure ethical considerations are followed to avoid bias and discrimination. Embrace AI and machine learning advancements to streamline the hiring process and leverage big data to shape long-term talent acquisition strategies. Embracing data-driven hiring will optimize recruitment outcomes and boost organizational success.
Conclusion
In conclusion, data-driven hiring has emerged as a transformative approach in the recruitment landscape. By leveraging analytics, organizations can source, select, and retain top talent more effectively, leading to increased efficiency and diversity while minimizing biases. The success stories of companies adopting data-driven hiring demonstrate its significant impact on recruitment outcomes and overall organizational performance. However, ethical considerations must remain at the forefront to ensure fairness and compliance with data protection regulations. As AI and machine learning continue to advance, the future of data-driven hiring holds exciting possibilities, shaping talent acquisition strategies and empowering HR professionals to make smarter, more informed decisions in an ever-evolving job market.
Hirebee offers automated recruitment features such as candidate screening and sourcing, which ensures that you can find the best candidates for your team.
FAQs
What is data-driven hiring, and why is it important?
Data-driven hiring is an approach that utilizes data and analytics to make more informed and objective decisions throughout the recruitment process. It is important because it leads to improved candidate sourcing, reduced bias, increased efficiency, and better long-term talent acquisition strategies.
How does data-driven hiring differ from traditional recruitment methods?
Traditional recruitment relies heavily on subjective judgments and gut instincts, while data-driven hiring relies on objective data and analysis to make hiring decisions. It leverages candidate performance data, historical hiring patterns, and other relevant metrics to optimize the hiring process.
What are the benefits of data-driven hiring?
Data-driven hiring offers several benefits, including improved candidate quality, reduced time-to-fill positions, increased diversity and inclusion, and more efficient allocation of recruitment resources.
What kind of data should be collected for data-driven hiring?
Key data points include job requirements and specifications, candidate resumes and applications, interview performance and assessments, previous job performance data (if available), and candidate feedback.
How can predictive analytics be used in the recruitment process?
Predictive analytics can forecast candidate success and retention rates, helping organizations identify high-potential candidates and make more accurate hiring decisions.