Data driven hiring is an evolving trend within the modern recruitment process today. It involves using staffing metrics, applicant tracking software, and other data analytics-based tools to gain insights about candidate performance, engagement and fit for hiring decisions. It provides recruiters with valuable information about candidate traits, their recruitment-related decisions, and their ultimate hiring results. By leveraging ATS data, organizations are able to gain insights into their recruitment process and use the data to optimize for future recruiters and improve recruiting outcomes.
Using ATS data for data driven hiring can provide recruiters with information about their sources of candidate application, time-to-hire metrics, and hiring results. From this information, they can improve their recruitment process with targeted efforts, by developing and utilizing optimized job postings to attract candidates, setting timelines with measurable goals, and allowing recruiters to use the right tools to proactively reach out to the right candidates. Additionally, ATS data can provide information about how many candidates applied to the job and the applicant's demographic information. This allows employers to identify trends in their hiring process and make decisions on who to prioritize by viewing and understanding candidate demographics.
Overall, leveraging ATS data gives employers valuable insight into their recruitment process and how it affects the final candidate fit. This information can be used to optimize their recruitment process and help recruiters identify, source and hire the best candidates for the job.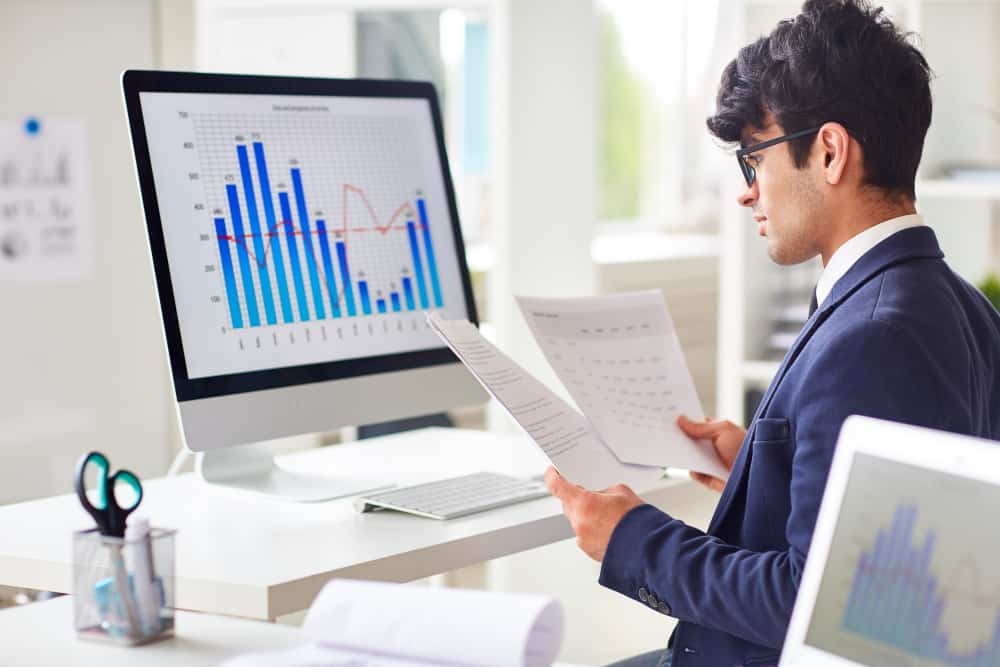 How ATS Can Improve Hiring Efforts
Improves Recruitment Analysis
Recruitment predictive Analytics is the evaluation of application processes and current recruiting practices for potential new employees. By improving recruitment analysis, businesses and organizations can obtain employees who are more qualified, better suited, and therefore more likely to succeed and remain employed in the company.
The first step in improving recruitment analysis is identifying gaps and weaknesses in the current recruitment process. Companies should review their current recruitment and talent acquisition efforts, including types of job postings, job descriptions, application methods, and assessment questions. Looking for possible sources of bias, if any, and areas for improvement in the recruitment process. Companies should also evaluate the performance of current recruiting staff and assess if their recruitment strategy meets the company's needs.
The next step is to research industry-specific talent recruitment methods and consider changing certain aspects of the current process. This can include using more modern, data-driven methods such as artificial intelligence (AI) and machine learning (ML) technologies that can help identify candidates who are more qualified and better-suited for their company roles. Management should then review these tailored methods with recruiting staff and make decisions on how to implement them.
In addition, management should explore options that allow for outside-in sources, such as community-based recruitment and referral networks, which can help broaden the applicant pool and better identify atypical candidates. Companies should also consider investing in talent-seeking technology and communication platforms that aid in managing recruitment processes and provide visibility into the progress of recruitment drives.
By improving recruitment analysis, companies can improve the quality of new hires, reduce overall recruitment costs, and build a culture of success and long-term employment. By using data-driven strategies and leveraging technology and community resources, companies can create an optimal recruitment process while creating a larger pool of qualified candidates.
Hirebee makes sure that you will be able to find the right candidates for your specific team, and it is able to do this by using recruitment analytics and candidate recruitment features
Makes for Better Scheduling and Communication with Candidates
Applicant tracking systems (ATS) can help improve recruitment process by streamlining and improving both scheduling and communication. ATS is a software that saves organizations' time and streamlines the recruitment process by automating many different recruitment tasks. It automates and simplifies the tedious, time-consuming recruiting and hiring process, helping organizations to focus on finding the best talent for the job and selecting the best candidate for the position.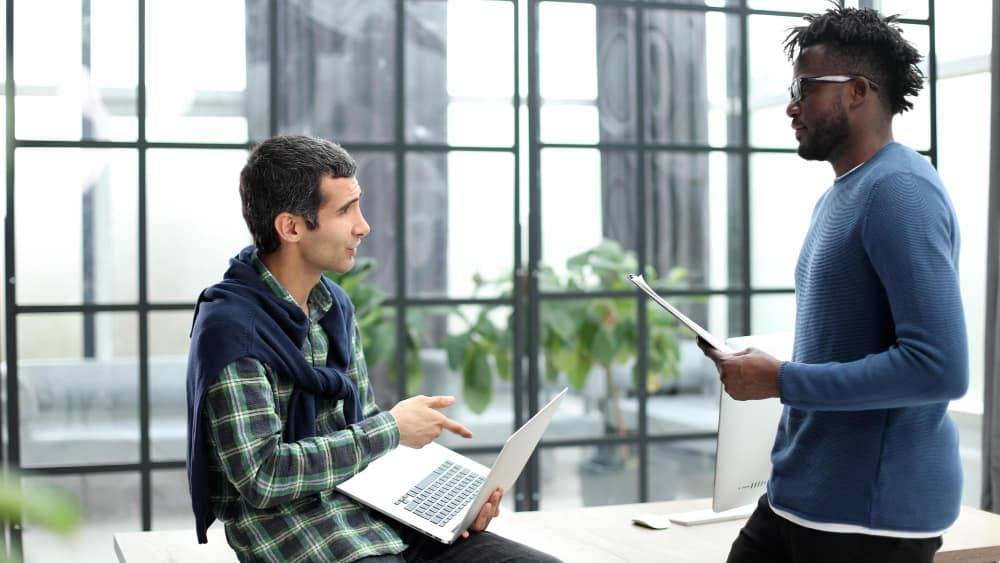 ATS can help organizations better schedule job interviews and provide a platform for easy communication between employers, recruiters and applicants. First, ATS makes it easy to schedule and coordinate job interviews with candidates. ATS automatically tracks candidates, from when they apply, to when they are interviewed, to when they receive an offer, and even after they are hired, regularly referring back to all prior interviews. This provides employers with an automated record-tracking system that streamlines the interview process and makes sure that no candidate is overlooked.
Furthermore, ATS helps to streamline and simplify communication between applicants, recruiters and other staff members involved in the hiring process. Employers and recruiters are able to communicate quickly and efficiently via email, sms, or even a customized platform built by the ATS. Recruiters can easily access and review the candidate's information, such as resumes and cover letters, without having to manually review multiple emails, and quickly send out messages to applicants to keep them up-to-date with the status of their application and next steps. Additionally, ATS also tracks replies sent and received, allowing for real- time updates on communication.
Overall, ATS can help organizations improve their recruitment processes by streamlining scheduling and providing a platform for enhanced communication. By automating processes and providing a platform for timely communication, ATS can help organizations find the best talent, while also helping to shorten recruitment times and reduce costs associated with the recruitment and hiring process. Furthermore, this improved process can help employers create an engaging and well-managed process that can speed up their hiring process, provide a better candidate experience, and maintain a positive relationship with their new employees.
Allows for Automated Resume Ranking and Screening
Applicant tracking systems (ATS) are software used by recruiters to streamline and organize their recruitment process. The system automates and simplifies many aspects of a recruitment process, such as resume ranking and screening.
The automated resume ranking and screening process is managed through a scoring system. The ATS utilizes keywords to determine a candidate's qualifications and scores them against a predetermined criteria. Candidates who are deemed qualified are then invited to the next step of the recruitment process. The ATS can also identify those who don't meet the minimum criteria and the hiring manager is not notified about their applicants.
The ATS helps reduce the amount of time required to review resumes and eliminate manual errors from the screening process. It enables recruiters to prioritize their efforts by quickly ranking applicants based on their level of experience, skills, education, and other qualifications.
The use of an ATS also allows employers to build and store an extensive database of potential candidates. This allows recruiters to search for the right candidate for any open position in a more efficient and effective way. By recording a range of data in the ATS, recruiters can quickly reference a candidate's profile, facilitate communication during the recruitment process, and create branded job postings.
Overall, a recruitment process that utilizes an ATS enables companies to improve their recruitment methods and makes the hiring process much more efficient and effective. The automated resume ranking and screening process allows recruiters to quickly identify qualified candidates and create a database of potential candidates for future roles.
Streamlines the Job Posting Process
Applicant Tracking Systems (ATSs) are automated recruitment solutions that facilitate the job posting process. This software provides a convenient way to manage the entire recruitment process, from posting job openings to sorting through applications. ATS can save the recruiter time, reducing the amount of time spent manually posting, updating and tracking job openings.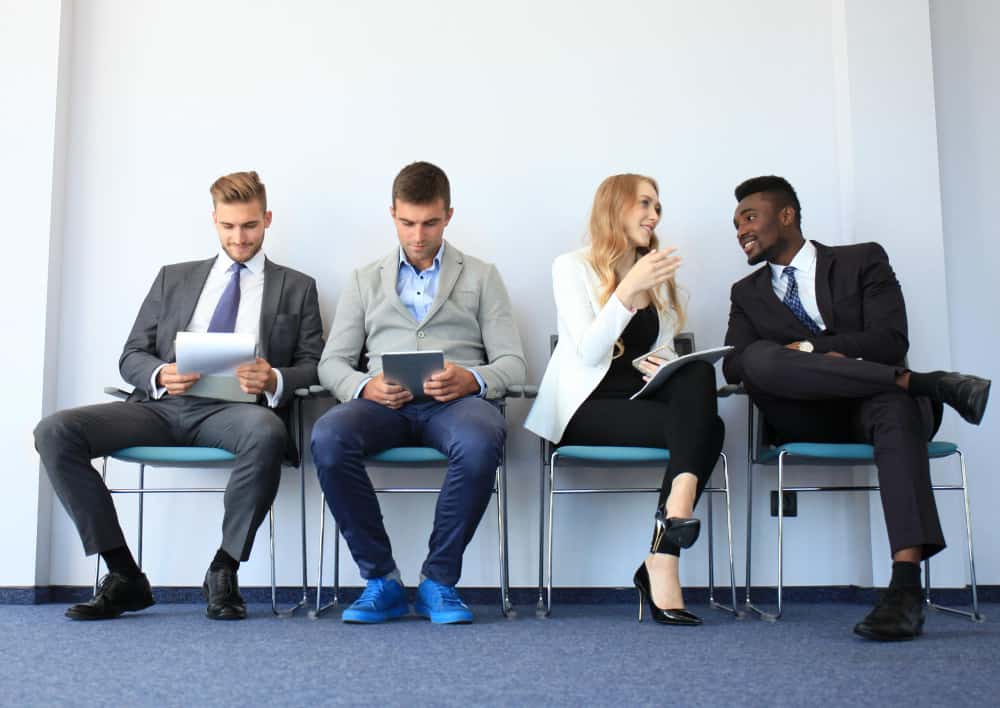 ATSs also allow employers to store and search data from their hiring process, making it easy to review applications and track trends in the recruitment process. This can help companies identify and implement successful hiring strategies. ATSs also help recruiters efficiently evaluate and rank potential candidates for interview by allowing them to filter these applications using specific keywords or criteria.
ATSs also improve recruitment transparency, helping employers maintain compliance with applicable regulations. By using ATSs, employers can ensure that they're observing their organization's discrimination policies by targeting and selecting applicants on their qualifications and skill set, not other characteristics.
Overall, ATSs are systems that can effectively improve the recruitment process and streamline the job posting process. By reducing the amount of labor and time that goes into recruiting, ATSs enable recruiters to focus on the quality of applicants and not the quantity. By being able to quickly filter applications and review past recruiting metrics, recruiters can ensure they are making the most informed hiring decisions. In short, applicant tracking systems can make the job posting process simpler, more accurate and much more efficient.
Benefits of Implementing ATS
Reduces Cost
An Applicant Tracking System (ATS) can reduce costs for businesses by streamlining the recruiting process, minimizing human resources efforts and labor, and helping to retain potential employees. An ATS automates the entire recruitment process, from putting jobs up on multiple job boards to parsing resumes, conducting keyword searches, scheduling interviews, and conducting background checks. This eliminates the need for manual input and wasted time spent on paperwork, as well as reducing the need for hiring additional personnel.
Furthermore, an ATS eliminates the need for expensive recruiting agencies. By taking advantage of analytics and other AI-driven features, an ATS can also determine when to optimize recruitment efforts, and direct recruiters to the most promising applicants, helping to retain potential employees and cutting down on costs. Finally, an ATS assists in data management and reporting by providing a comprehensive view on recruitment, as well as a historical record of employee data, making it easier to make decisions on promotion, hiring and other aspects of the recruitment process. All in all, an ATS is a great cost-saving resource for businesses of any size.
Improves Collaboration
An ATS, or Applicant Tracking System, can greatly improve collaboration on a recruitment database. With cloud-based software, multiple team members can access a centralized database with profiles of applicants and their past histories, making it easy to share information across the recruitment process.
Additionally, the ATS can be tailored to fit the needs of specific teams and users, allowing them to communicate in real time and quickly process and respond to job postings, applications, and resumes. ATSs also allow users to track metrics and analytics, so that employers can make data-driven decisions when hiring. By utilizing an ATS, a recruiter can effortlessly bridge the gap between departments and ensure a more efficient and successful recruitment experience.
Improves The Candidate Experience
Implementing an Applicant Tracking System (ATS) can significantly improve the candidate experience. An ATS provides a centralized database for capturing and organizing candidate data. By entering a candidate's application and resume into the system, recruiters can quickly and easily access the necessary information during the recruitment process.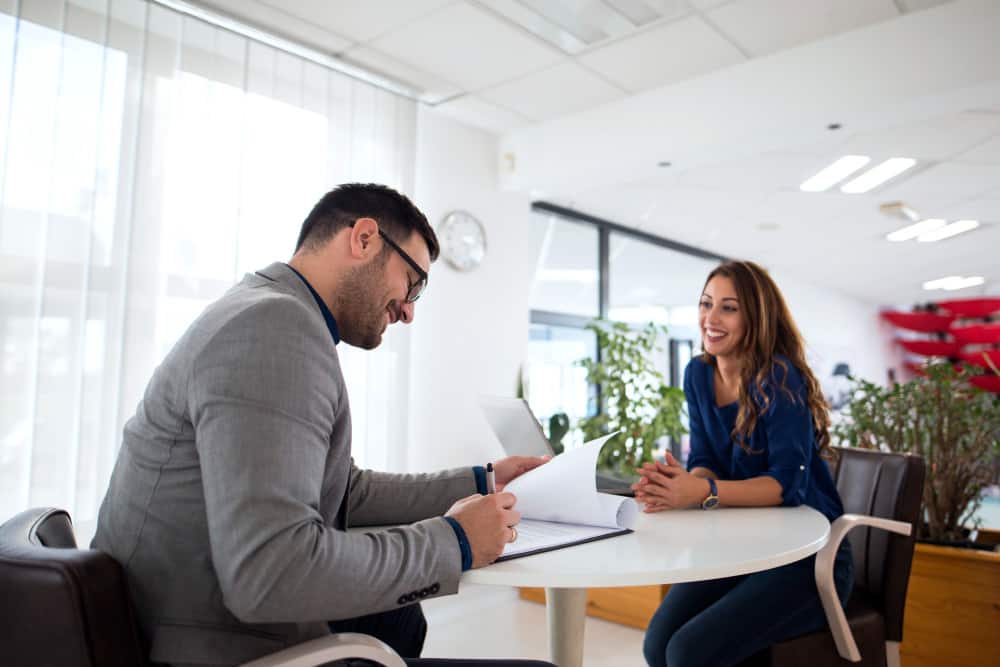 An ATS also provides a powerful search function to quickly identify the right candidates for a particular role. Access to this data can help recruiters make more efficient, effective decisions while allowing candidates to access the information they need to better understand the process. Other features of an ATS, such as automated systems for tracking communication with candidates and allowing candidates to check the status of their application, provide a seamless and positive experience for all involved in the recruitment process.
Is A Very Efficient Process
An Applicant Tracking System (ATS) is a powerful HR software that can significantly increase a company's efficiency when it comes to recruitment. ATS automates the time-consuming processes of job postings, applicant tracking, and applicant tracking. It also helps manage a Talent Pipeline and is a great tool to identify qualified candidates.
The primary benefit of using an ATS is the fact that it allows companies to easily target job postings to reach a larger pool of qualified candidates. The automated tracking system within the ATS enables a recruiter to quickly narrow down applicants using various pre-established criteria, such as specific job skills, educational requirements, and even past experience. This process eliminates the need to manually review resumes and other documents for every single candidate.
Another great benefit of using an ATS is the ability to send automated emails to applicants, saving time and effort for recruiters. Additionally, once applicants are selected, the entire onboarding process can be completed quickly and easily with automated features such as e-signatures and background check processing.
Overall, an ATS is a great way to automate many recruitment and onboarding processes, saving time and money for any organization. With its easy-to-use features and ability to quickly narrow down potential candidates, an ATS can save a business incredible amounts of time and resources.
Conclusion
Data driven hiring leverages ATS data to provide insights into an organization's hiring process to help improve recruitment strategies. ATS data can be used to identify trends in applicant data, such as job titles, education level, experience and skills, and to evaluate the effectiveness of job listings to attract the right candidates. This data can be used to improve the selection process, reduce hiring costs, and provide a better overall experience for applicants.
Hirebee helps you get the best candidates for your team with the help of an excellent range of features such as excellent job distribution and a very effective candidate screening process.
FAQs
What is an ATS?
ATS stands for Applicant Tracking System. It is a type of software that is used to facilitate the recruitment process by collecting and sorting job applications, tracking applicants, and screening resumes. This tool helps employers to manage the entire recruitment process, including job posting, applicant tracking, resume screening, interview scheduling, and more.
How Does Using An ATS Affect Your Hiring Process?
An ATS streamlines and automates many aspects of the hiring process such as job postings, candidate vetting, posting feedback, and offer letters. This helps save time and resources, making the process faster and more efficient.
Are There Any Risks To Using ATS?
Yes, as with any software, there is a risk of user errors leading to inaccurate data, as well as possible data breaches due to inadequate security measures. Additionally, ATS may not be able to track every step of the recruitment process, since the data must still be manually entered by the user.
Can ATS Improve Employee Collaboration?
Yes, ATS can improve employee collaboration in many ways. It can offer a platform for communication and collaboration, make it easier to share documents, and help streamline collaboration for team members across different departments or locations. It can also provide access to valuable data and analytics to help make better decisions.
How Much Time Does An ATS Save?
An ATS can save an employer an average of between four and six hours per job posting and more than 25 hours per hire. It is also capable of automating many administrative functions, even tasks that used to require manual labor, reducing time to completion of hire.