In today's dynamic job market, administrative professionals play a important role in the efficient functioning of organizations across various industries. They are the backbone of any business, ensuring that daily operations run smoothly and that executives can focus on critical decision-making.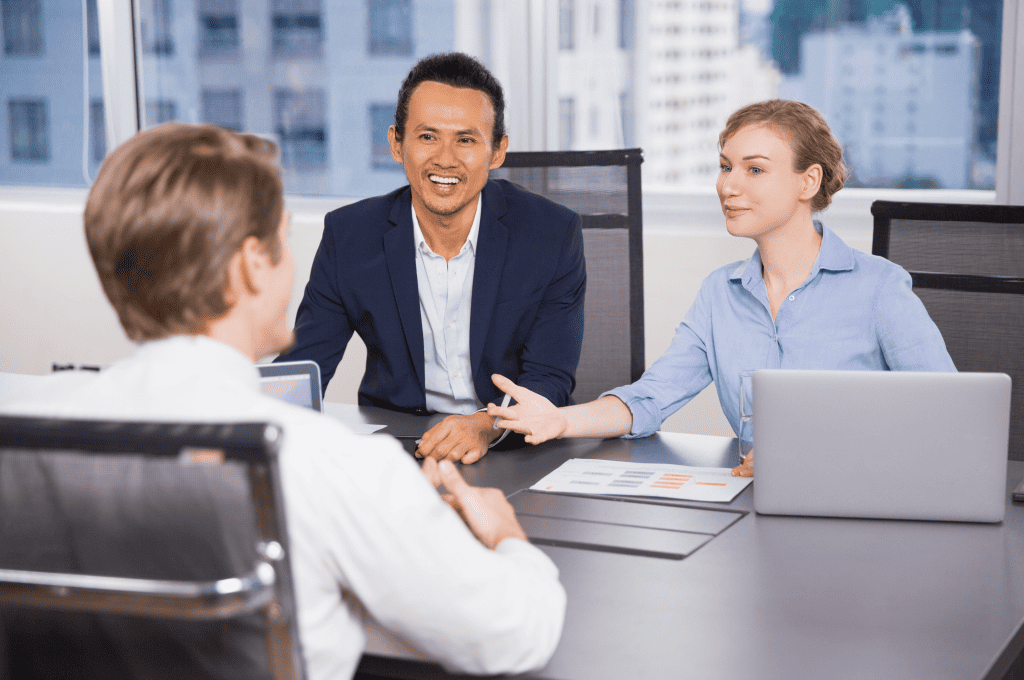 As the demand for skilled administrative professionals continues to grow, job seekers in this field face the challenge of finding the right opportunities that match their skills, interests, and career aspirations.
This comprehensive guide, "A Guide to Job Boards for Administrative Professionals," is your compass through the complex landscape of job hunting. We understand that the search for the perfect administrative role can be daunting, and that's why we've compiled this resource to help you navigate the sea of job boards available today.
Whether you are an experienced administrative veteran looking for your next career leap or a newcomer eager to embark on an exciting journey in the administrative world, this guide will provide you with the knowledge and insights you need to make informed decisions and land the job that aligns with your aspirations.
In the following sections, we will delve into a curated list of job boards tailored specifically to administrative professionals. These platforms cater to a diverse range of job types, industries, and career levels, ensuring that you can find the ideal job that suits your unique skill set and career goals.
Whether you're interested in remote work, government positions, or administrative roles in specialized fields, our guide will connect you with the resources you need to take the next step in your career.
Let's embark on this journey together and discover the job board that will help you unlock your full potential as an administrative professional.
And if you need any assisance in finding he right job boards for landing the job as administrative manager, then Hirebee is here to help you out.
Top Job Boards for Administrative Roles
Are you an administrative professional on a quest to find your dream job in the world of administration? Look no further than these top administrative job boards dedicated to simplifying your job search for administrative professionals.
These platforms are designed to connect you with the most relevant administrative job listings, making it easier for you to embark on a fulfilling career in administration.
Indeed: As one of the world's largest job search engines, Indeed boasts a vast database of administrative job opportunities. Its user-friendly interface and advanced search filters allow you to narrow down your search to pinpoint the ideal role for your administrative career.
LinkedIn: LinkedIn isn't just for networking; it's also a goldmine for administrative job listings. You can follow companies, join groups, and receive personalized job recommendations based on your skills and career interests.
AdminJobs: A niche job board tailored exclusively for administrative professionals, AdminJobs offers a wide range of opportunities in various administrative roles, from executive assistants to office managers.
SimplyHired: With a commitment to simplifying job searches, SimplyHired provides a straightforward platform for finding administrative positions across industries.
CareerBuilder: This platform not only features an extensive list of administrative jobs but also offers valuable resources to help you navigate your career in administration more effectively.
By exploring these top administrative job boards, you can kickstart your job search and pave the way for a successful and rewarding career in administration.
In-Depth Analysis of Platforms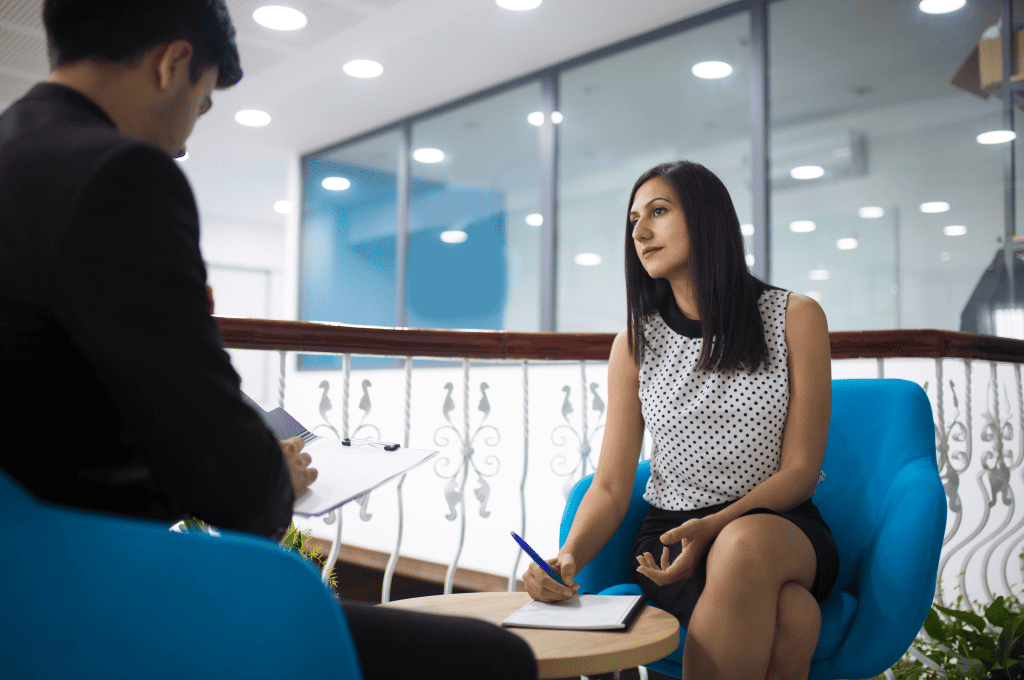 When embarking on your quest for the perfect administrative job, it's essential to employ effective job search strategies and resume optimization for administrative roles to maximize your chances of success.
In this section, we will conduct an in-depth analysis of the top job boards for administrative professionals, shedding light on how to leverage these platforms to discover the most promising administrative job opportunities.
Indeed is a complete job search engine that aggregates job listings from various sources. To make the most of Indeed's vast database of administrative positions, follow these strategies:
Customized Alerts: Create job alerts with specific keywords like "administrative assistant" or "office manager." This ensures you receive notifications about relevant job postings in real-time.
Advanced Filters: Utilize the platform's advanced filters to narrow down your search by location, salary, job type, and company. This precision can save you time and help you focus on roles that align with your goals.
Company Research: Dive into company profiles to gain insights into their culture, values, and open positions. It's a great way to align your aspirations with an organization's ethos.
Resume Optimization: When applying, make sure your resume is tailored to match the administrative roles you seek. Highlight relevant skills, experiences, and achievements to stand out.
LinkedIn offers a unique blend of networking and job search. Here's how to use it effectively:
Profile Perfection: Your LinkedIn profile is essentially your online resume. Optimize it with a professional photo, a compelling headline, and a detailed summary showcasing your administrative skills and achievements.
Connect and Follow: Connect with professionals in your field and follow companies of interest. This expands your network and keeps you updated on job openings.
Groups and Communities: Join LinkedIn groups related to administrative roles. Engaging in discussions and sharing your expertise can help you build your online presence.
Job Recommendations: LinkedIn's algorithm provides tailored job recommendations based on your profile. Keep your information updated to receive relevant leads.
AdminJobs is specifically designed for administrative roles, offering a more targeted approach to your job search:
Specialized Listings: The platform is a treasure trove of administrative job opportunities. You'll find job listings exclusively related to your field, such as executive assistants, office managers, and administrative coordinators.
Location Focus: AdminJobs allows you to focus your search on a specific location, ensuring you find opportunities within your preferred geographical area.
Resume Upload: Make use of the resume upload feature to showcase your qualifications to potential employers actively seeking administrative talent.
Email Alerts: Set up email alerts to stay informed about new job listings that match your criteria.
SimplyHired aims to simplify the job search process, helping you find your ideal administrative position more efficiently:
One-Click Applications: With this feature, you can apply to jobs with a single click, reducing the time and effort needed for each application.
Salary Estimator: Get an idea of salary ranges for different administrative roles to ensure your expectations align with market standards.
Company Reviews: Read company reviews to gain insights into workplace culture, benefits, and the experiences of current and former employees.
Job Categories: Explore various administrative job categories to refine your search based on your specific skills and interests.
CareerBuilder goes beyond job listings by offering resources to enhance your career in administration:
Resume Building: Utilize their resume building tools to create a professional and optimized administrative resume that catches the eye of employers.
Cover Letter Assistance: Get help in crafting persuasive cover letters to accompany your applications.
Salary Calculator: Understand the salary ranges for different administrative roles in your region, ensuring your expectations are realistic.
Skills Assessment: Take advantage of their skills assessment tests to validate and showcase your proficiency in various administrative tasks.
In summary, each of these platforms offers unique benefits to streamline your administrative job search. By employing effective job search strategies and ensuring resume optimization for administrative roles, you'll be well-prepared to make the most of these job boards and secure your ideal administrative position.
Remember to customize your approach to each platform to maximize your success in landing the job that aligns with your career aspirations.
Strategies and Tips for Effective Job Board Utilization
In your quest for the perfect administrative job, leveraging networking for administrative job seekers and adopting proactive job search techniques can significantly enhance your job board experience.
In this section, we'll explore strategies and tips to maximize the benefits of job boards and increase your chances of finding the ideal administrative role.
1. Harness the Power of Networking:
Networking is a potent tool in the job search process, and administrative professionals can benefit immensely from connecting with others in their field. Here's how to do it effectively:
LinkedIn Connections: Actively build your network on LinkedIn by connecting with colleagues, industry peers, and professionals in administrative roles. These connections can provide you with valuable insights, job referrals, and a broader view of the job market.
Join Administrative Groups: Participate in LinkedIn groups or online communities that focus on administrative roles. Engaging in discussions, sharing your experiences, and seeking advice from your peers can help you stay informed and build relationships with individuals who share your professional interests.
Attend Networking Events: Look for local and virtual networking events tailored for administrative professionals. These gatherings can be an excellent opportunity to meet potential employers and expand your network.
Informational Interviews: Reach out to professionals working in the administrative field and request informational interviews. This not only allows you to gain valuable insights but can also open doors to job opportunities.
2. Proactive Job Search Techniques:
Rather than passively waiting for job listings to appear, take a proactive approach to your job search:
Set Clear Goals: Define your career objectives, the type of administrative role you seek, and your desired work environment. Having a clear vision of what you want will help you target your search more effectively.
Research Companies: Identify organizations that align with your values and career aspirations. Research these companies, their culture, and any potential administrative job openings.
Customize Your Resume and Cover Letter: Tailor your application materials for each job posting. Highlight the skills and experiences that are most relevant to the specific administrative role you're applying for. Make sure your resume and cover letter stand out as a perfect match for the job.
Follow Up: Don't hesitate to follow up on your job applications. A polite follow-up email or call can demonstrate your enthusiasm and commitment to the position.
Use Keywords Wisely: Job boards often use algorithms to match candidates with job listings. Make sure your resume includes relevant keywords related to administrative tasks and responsibilities to increase your chances of being seen by potential employers.
3. Utilize Job Alerts and Notifications:
Most job boards offer email alerts and notifications to keep you informed about the latest job listings. Take advantage of these features by:
Creating Custom Alerts: Set up job alerts with specific keywords, locations, and job types that match your preferences. This way, you'll receive timely notifications when new administrative job opportunities are posted.
Regularly Checking Emails: Stay on top of your email notifications and job alerts. New job postings can fill quickly, and being among the first to apply can give you a competitive advantage.
4. Optimize Your Online Presence:
With the increasing importance of online profiles, make sure your digital presence enhances your job search efforts:
LinkedIn Profile: Ensure your LinkedIn profile is complete and professional. A well-crafted profile, complete with a professional photo and detailed work history, can attract potential employers and recruiters.
Online Portfolio: If applicable, consider creating an online portfolio or personal website to showcase your skills, achievements, and examples of your work. This can provide additional insights to employers.
In conclusion, by combining networking for administrative job seekers with proactive job search techniques, you can elevate your job board experience and position yourself for success in securing your ideal administrative role.
Job hunting in the administrative field requires a strategic and thoughtful approach, and these strategies and tips will help you stand out in a competitive job market and land the job that aligns perfectly with your career aspirations.
Unique Features and Benefits of Job Boards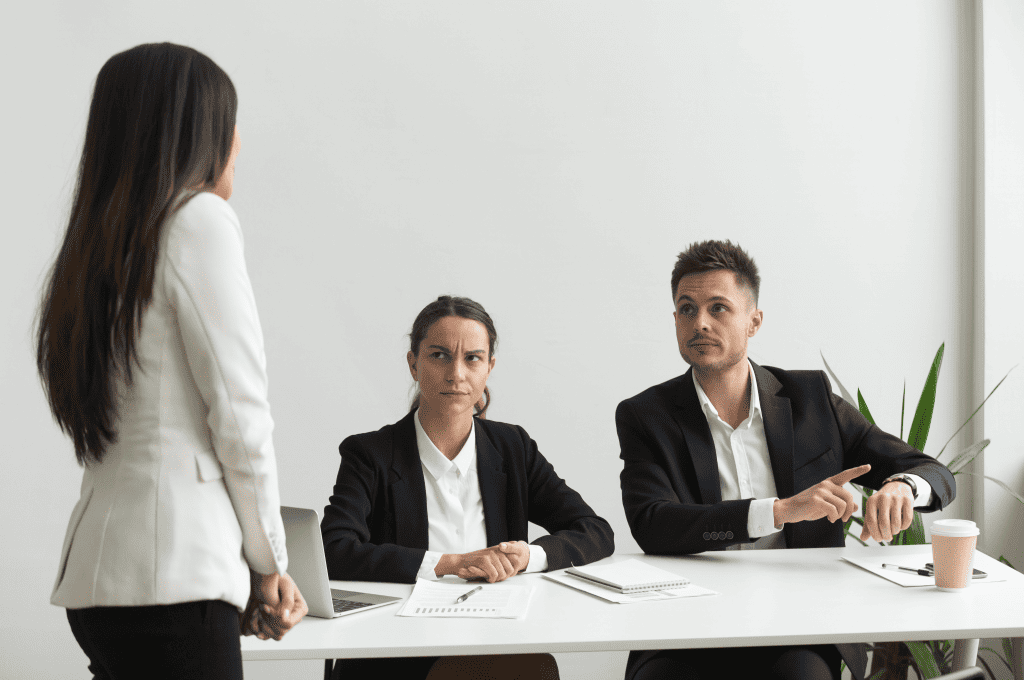 Job boards come in various shapes and sizes, each offering a unique set of features and benefits. In this section, we will delve into some of the distinguishing aspects that can make your job search more efficient, with a particular focus on the advantages of job alerts and notifications.
1. Customized Job Alerts and Notifications:
One of the most valuable features offered by many job boards is the ability to set up job alerts and notifications tailored to your specific preferences. These notifications can be a game-changer in your job search for several reasons:
Real-Time Updates: Job alerts ensure you receive the latest job postings as soon as they are posted. This real-time advantage allows you to be among the first applicants, increasing your chances of being noticed by employers.
Saves Time: Instead of repeatedly searching for new job listings, job alerts automate the process. You can set your criteria, and the system will do the searching for you, sending you relevant opportunities directly to your inbox.
Staying Informed: With job alerts, you won't miss out on any opportunities that match your skills and career goals. It ensures that you're always in the loop and can promptly take action when the right job comes along.
Customization: You have the flexibility to customize job alerts based on keywords, location, job type, and more. This means you receive only the job listings that precisely match your criteria.
2. Advanced Search Filters:
Many job boards provide advanced search filters that allow you to fine-tune your job search. These filters can help you find the most relevant positions and save time. Here are some common advanced filters:
Location: Filter job listings by location, which is crucial if you have specific geographic preferences for your next administrative role.
Job Type: Choose whether you're looking for full-time, part-time, contract, or remote positions.
Company Size: Some job boards let you filter jobs by the size of the hiring company, whether it's a small startup or a large corporation.
Salary Range: Set salary filters to view positions that align with your income expectations.
Industry: Narrow down your search by selecting specific industries that interest you or match your experience.
Experience Level: Find job listings suited to your experience level, whether you're an entry-level administrative assistant or an experienced office manager.
3. Resume Building and Optimization Tools:
Several job boards offer resume-building and optimization tools to help you create a compelling and professional document that catches employers' attention:
Resume Templates: Access a variety of pre-designed resume templates that you can customize with your information, ensuring a polished and visually appealing document.
Keyword Suggestions: Some platforms provide keyword suggestions to help you align your resume with job descriptions, increasing your visibility to employers.
Resume Scanners: Certain job boards offer resume scanners that evaluate your resume for compatibility with job listings, providing feedback on areas for improvement.
4. Company Research:
Job boards often offer resources for researching potential employers, allowing you to gain insights into the companies you're interested in. Some platforms provide:
Company Profiles: Detailed profiles of hiring companies, including information about their culture, values, mission, and available job listings.
Employee Reviews: Read reviews from current and former employees to get a sense of what it's like to work at a particular organization.
Company News: Stay informed about a company's recent developments, financial performance, and industry trends, which can help you tailor your applications and interviews.
5. Additional Resources and Content:
Many job boards go beyond job listings and offer a range of resources to support your job search and career growth. These resources might include:
Career Advice Articles: Valuable articles and blog posts with tips on resume writing, interview preparation, and career development.
Interview Tips: Guidance on how to prepare for interviews, common interview questions, and strategies to excel in the interview process.
Salary Information: Access to data on salary ranges for various job titles and industries to help you negotiate compensation effectively.
In conclusion, job boards offer a variety of unique features and benefits that can enhance your job search experience. Job alerts and notifications are one of the standout features, ensuring you stay up to date with the latest opportunities.
By utilizing these tools and taking advantage of advanced search filters, resume optimization resources, company research tools, and additional content, you can streamline your job search and increase your chances of landing your dream administrative role.
Specialized Tools and Resources Offered by Job Boards
In addition to standard job search features, many job boards provide specialized tools and resources that cater to the unique needs and concerns of job seekers, including those related to job board safety. Let's explore some of these offerings that can enhance your job search experience while ensuring your safety and security.
1. Job Board Safety Measures:
As job boards have become essential tools for job seekers, they've also taken significant steps to enhance the safety and security of their users. Here are some safety measures to look out for:
Scam Detection: Many job boards have robust systems in place to detect and flag potential job scams. They may use AI and algorithms to analyze job postings for suspicious content or fraudulent activity.
User Reporting: These platforms typically allow users to report suspicious job listings or contacts, which helps the job board administrators investigate and take necessary actions.
Verification: Some job boards require employers to verify their identities before posting job listings. This verification process adds an extra layer of security and trust.
Privacy Settings: Job boards often offer privacy settings, enabling job seekers to control the visibility of their profiles and personal information.
Safe Communication: Secure messaging systems that protect your personal information and conversations from potential scammers are available on many job boards.
2. Resume Privacy and Anonymity:
For job seekers who want to maintain a degree of privacy in their job search, several job boards offer tools to protect their identity:
Anonymous Resumes: Some platforms allow you to create an anonymous resume. You can provide your qualifications and skills without revealing your name, contact information, or current employer.
Private Profile Settings: Job seekers can control the visibility of their profiles, limiting access to their information and resume only to employers they choose.
Contact Filtering: Job boards may offer options to filter and block certain employers or contacts, ensuring you only interact with those you trust.
3. Application Tracking and Management:
To simplify the application process and help job seekers keep track of their job search, some job boards provide the following tools:
Application History: A feature that allows you to keep track of the positions you've applied for, including the date of application and relevant details.
Saved Jobs: The ability to save job listings of interest in one place, making it easier to revisit and apply later.
Application Status Tracking: Some job boards offer tools to track the status of your applications, helping you monitor which employers have reviewed your submission.
4. Additional Support and Guidance:
Many job boards go beyond job listings and offer tools and resources to support your job search and career development. These can include:
Resume Builders: Tools and templates to help you create or optimize your resume, making it more appealing to potential employers.
Interview Preparation: Guidance on how to prepare for interviews, including tips, common questions, and strategies for success.
Salary Information: Access to data on salary ranges for various job titles and industries, helping you negotiate compensation more effectively.
Career Advice Articles: Articles and blog posts covering various aspects of the job search and career development process, providing valuable insights and guidance.
Effective Job Search Strategies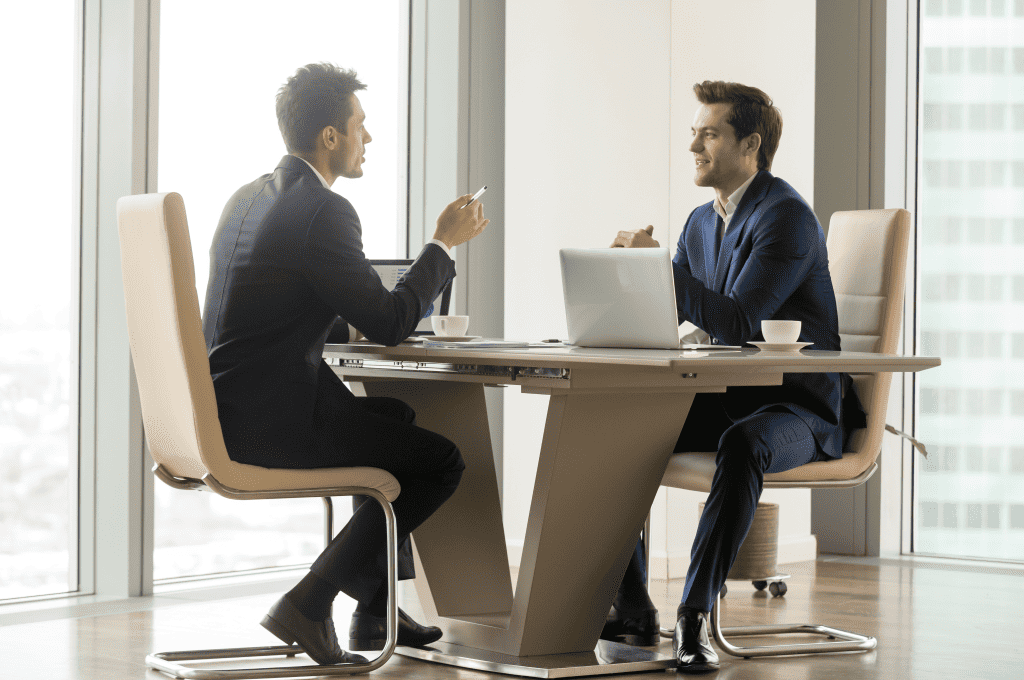 In your quest for the perfect job, employing professional job search advice and effective strategies can make all the difference. Here, we'll explore strategies to optimize your job search and increase your chances of landing your dream position.
1. Define Your Goals
Before diving into the job market, take a moment to define your career goals. Identify the specific role you're aiming for, the industries or companies that align with your aspirations, and your long-term objectives. Clarity on your goals will guide your search and help you focus on the most relevant opportunities.
2. Tailor Your Resume and Cover Letter
Craft a customized resume and cover letter for each application. Highlight your most relevant skills and experiences, aligning them with the job description. Use the right keywords to grab the attention of applicant tracking systems and hiring managers.
3. Leverage Professional Networking
Professional networking is a powerful tool. Connect with peers, mentors, and industry professionals through platforms like LinkedIn. Attend industry events, seminars, and workshops to expand your network. Personal referrals can open doors to unadvertised job opportunities.
4. Stay Informed
Keep yourself updated on industry trends, job market developments, and company news. This knowledge can be invaluable during interviews and networking conversations.
5. Online Job Boards
Explore online job boards, such as Indeed, LinkedIn, and specialized industry-specific boards. Utilize advanced search filters, set up job alerts, and actively apply for positions that match your qualifications.
By implementing these professional job search strategies, you'll not only increase your chances of finding the right job but also position yourself as a competitive and well-prepared candidate. Your dedication to these strategies can lead to a successful job search journey and, ultimately, the job of your dreams.
FAQS
FAQ: How can I improve my resume's effectiveness?

Answer: Customize your resume for each job application, focusing on relevant skills and experiences.

FAQ: What's the importance of networking in job searching?

Answer: Networking can lead to hidden job opportunities and referrals, making it a vital part of job hunting.

FAQ: How can I stay informed about industry trends?

Answer: Subscribe to industry newsletters, follow key influencers on social media, and attend webinars or seminars.

FAQ: What's the best way to prepare for interviews?

Answer: Research the company, practice answering common questions, and have compelling stories ready to showcase your skills.

FAQ: How should I handle job rejection gracefully?

Answer: Learn from the experience, seek feedback if available, and continue your job search with resilience and determination.
Conclusion
In conclusion, effective job search strategies are the key to unlocking your professional aspirations. By following professional job search advice, defining clear goals, customizing your application materials, leveraging networking opportunities, and staying informed about industry developments, you can navigate the job market with confidence and precision.
Remember that a well-crafted resume and a strong online presence are essential, but so are interpersonal skills, interview preparation, and the ability to gracefully manage rejection. Your job search is a journey, and each step brings valuable experience.
The job market can be competitive, but with determination and continuous improvement, you can position yourself as a top candidate for the roles that align with your career objectives. Embrace every opportunity to learn and grow, and stay resilient throughout your search.
Success is not just about finding a job; it's about finding the right job – one that fulfills your professional aspirations and propels your career forward. So, if you want to be successful with your endeavors, then get in touch with Hirebee and we would be more than happy to help you out.