Job distribution refers to the process of allocating job opportunities to suitable candidates in an efficient and effective manner. It plays a crucial role in connecting job seekers with employers, ensuring a smooth and streamlined hiring process.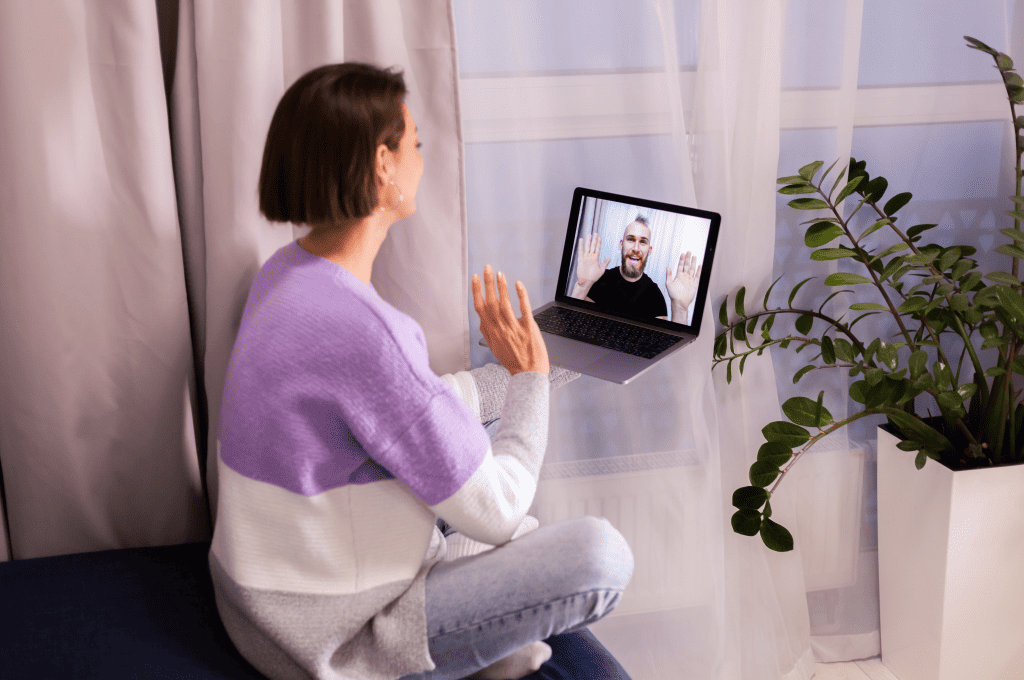 However, traditional methods of job distribution often suffer from inefficiencies and limitations. In recent years, advancements in technology have revolutionized the job distribution landscape, and one such innovation is HireBee.
It is a platform that has made job distribution smarter by leveraging automation, intelligent matching algorithms, and real-time communication. This article explores the concept of job distribution and how HireBee has transformed it to improve the hiring process for both employers and job seekers. So, what is job distribution software? We'll discuss about it in this article to give you a better idea.
With a team of experts and a streamlined process, HireBee can make job distribution more than easy for you, saving you from any trouble or hassle.
Understanding Job Distribution
Traditional Methods of Job Distribution
It is important to understand first what is a job distribution before we move ahead. In the past, job distribution relied heavily on manual processes such as word-of-mouth referrals and paper-based advertisements. Employers would manually review resumes, conduct interviews, and make hiring decisions based on limited information. Additionally, job boards and online platforms were used to post job listings, but they often lacked efficient matching capabilities.
Challenges with Traditional Approaches
Traditional job distribution methods faced several challenges. They were time-consuming, prone to human bias, and often resulted in mismatches between job requirements and candidate qualifications. Employers had to sift through numerous resumes and applications, leading to delays in the hiring process. Job seekers, on the other hand, faced difficulties in finding suitable opportunities and often received minimal feedback.
As a result, there was a growing need for a smarter approach to job distribution that could address these challenges and streamline the hiring process.
Introducing HireBee
HireBee is a cutting-edge platform that has revolutionized job distribution by leveraging advanced technologies and intelligent algorithms. It serves as a centralized hub connecting employers and job seekers, making the hiring process more efficient, transparent, and targeted.
Brief Description and Purpose
HireBee is designed to facilitate the seamless distribution of job opportunities by automating various stages of the hiring process. It aims to match employers with the most suitable candidates based on their qualifications, skills, and preferences. By optimizing job distribution, HireBee helps organizations find the right talent quickly and enables job seekers to discover relevant job openings.
Key Features and Functionalities
So, how does HireBee work? Well, the answer is that the platform encompasses a range of features that enhance job distribution:
• Intelligent matching algorithms: HireBee employs advanced algorithms to analyze job requirements and candidate profiles, ensuring accurate and efficient matching.
• Automated job posting: Employers can easily post job openings, specifying their requirements and expectations, and reach a wider pool of potential candidates.
• Candidate screening and filtering: HireBee employs intelligent screening mechanisms to evaluate candidate applications, saving employers time by filtering out unqualified applicants.
• Real-time communication: The platform facilitates seamless communication between employers and candidates, allowing for efficient coordination and feedback exchange.
• Data analytics and insights: HireBee provides employers with valuable insights and analytics to track the effectiveness of job distribution strategies and optimize future hiring efforts.
How HireBee Made Job Distribution Smarter?
HireBee's implementation of advanced technologies has significantly improved job distribution processes:
Automated Job Matching
By utilizing machine learning and AI algorithms, HireBee automates the process of matching job requirements with candidate qualifications. This ensures that employers are presented with a curated list of candidates who closely align with their needs, streamlining the hiring process.
Intelligent Candidate Screening
HireBee's intelligent screening mechanisms assess candidate applications based on predetermined criteria, such as skills, experience, and qualifications. This helps employers efficiently filter out unsuitable candidates, saving time and effort in the initial screening stages.
Real-Time Communication and Feedback
HireBee facilitates seamless communication channels between employers and candidates, enabling efficient coordination, interview scheduling, and feedback exchange. This enhances the overall candidate experience and improves the transparency of the hiring process.
By combining these features, HireBee has transformed job distribution into a smarter, more efficient, and more effective process, benefiting both employers and job seekers.
Benefits of Smart Job Distribution with HireBee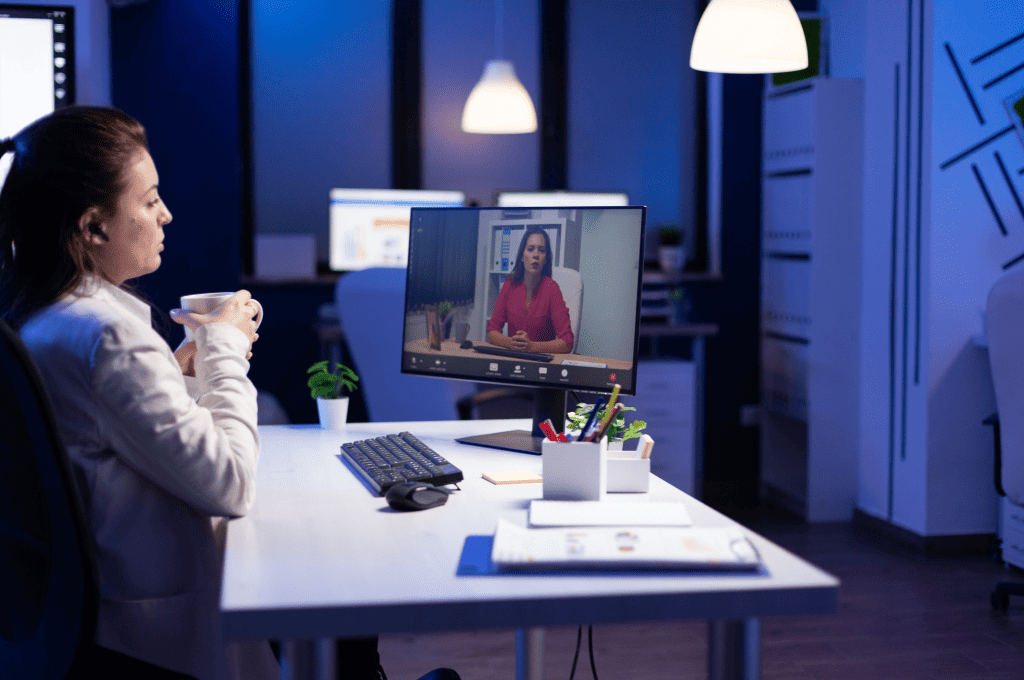 Smart job distribution powered by HireBee offers numerous advantages that improve the hiring process and outcomes for employers and job seekers alike. Here are some key benefits:
Improved Efficiency and Effectiveness
HireBee's automated job matching and intelligent screening algorithms significantly reduce the time and effort required for employers to find suitable candidates. By precisely matching job requirements with candidate qualifications, employers can quickly identify top contenders and streamline the selection process. This improves the efficiency of job distribution and increases the chances of finding the right fit.
Time and Cost Savings
By automating various aspects of the hiring process, HireBee saves valuable time for both employers and job seekers. Employers spend less time manually reviewing resumes and applications, enabling them to focus on strategic tasks. Similarly, job seekers can easily find relevant job opportunities, eliminating the need to search through numerous unrelated listings. This results in cost savings for employers and time savings for job seekers.
Enhanced Candidate Experience
HireBee prioritizes a positive candidate experience throughout the job distribution process. The platform provides clear job descriptions, transparent communication channels, and timely feedback, ensuring job seekers feel valued and informed. Candidates can showcase their skills and qualifications to potential employers, increasing their chances of securing suitable positions. This enhanced experience fosters a positive employer brand image and improves the overall recruitment process.
Increased Productivity and Job Satisfaction
By utilizing smart job distribution with HireBee, employers can efficiently match candidates to suitable positions. This improves the chances of finding the right talent, leading to increased productivity within the organization. Additionally, job seekers benefit from being connected with opportunities that align with their skills and career goals, resulting in higher job satisfaction and reduced turnover rates.
Overall, smart job distribution facilitated by HireBee offers tangible benefits to employers and job seekers, including improved efficiency, time and cost savings, enhanced candidate experience, and increased productivity and job satisfaction. The platform's intelligent features and streamlined processes contribute to a more successful and optimized hiring experience for all parties involved.
Success Stories and Case Studies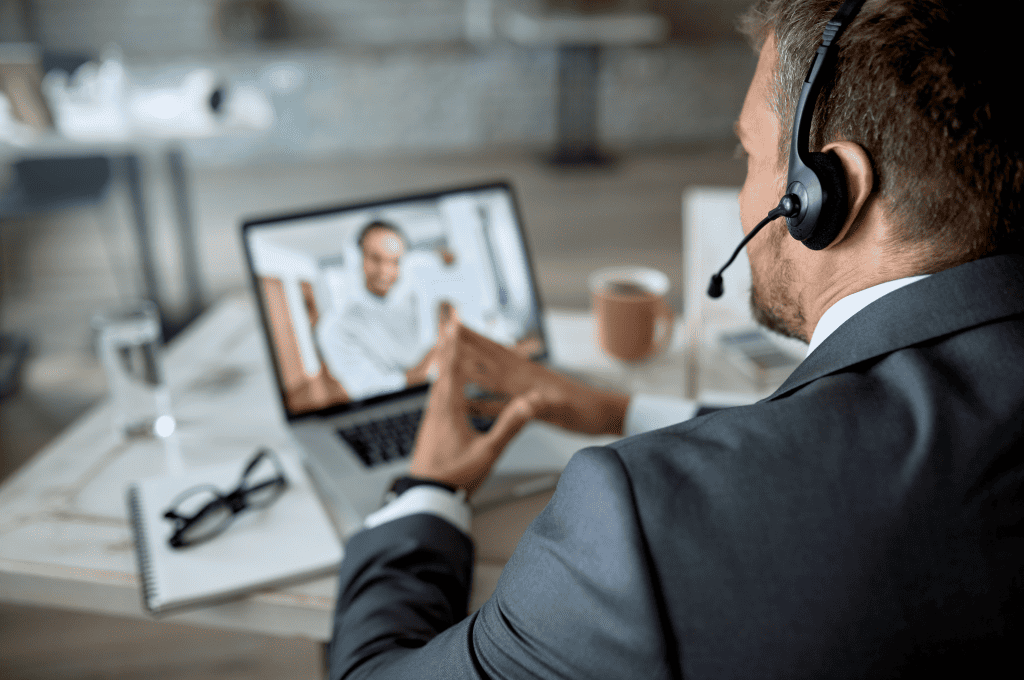 Examples of Companies Using HireBee
Company X: Company X, a leading technology firm, implemented HireBee for their job distribution needs. By leveraging HireBee's intelligent matching algorithms, they were able to identify highly qualified candidates for various technical positions. This resulted in faster hiring cycles, reduced time-to-fill, and improved talent acquisition outcomes.
Company Y: Company Y, a global retail company, adopted HireBee to streamline their hiring process across multiple locations. Through automated job posting and intelligent candidate screening, they achieved significant time savings and improved efficiency in identifying suitable candidates. As a result, they successfully expanded their workforce and filled critical roles with qualified professionals.
Positive Outcomes and Results Achieved
Faster and more targeted hiring: Companies utilizing HireBee experienced accelerated hiring cycles due to efficient candidate matching. This led to reduced time-to-fill metrics, enabling organizations to onboard new employees quickly and address resource gaps promptly.
Quality talent acquisition: HireBee's smart job distribution capabilities resulted in improved talent acquisition outcomes. By matching candidates based on relevant skills and qualifications, employers reported a higher quality of hires, leading to increased productivity and reduced employee turnover.
Enhanced candidate engagement: The use of HireBee enhanced the overall candidate experience, resulting in positive feedback and improved engagement. Candidates appreciated the streamlined application process, clear communication channels, and timely feedback, creating a favorable impression of the hiring company.
Cost savings: Companies using HireBee reported cost savings associated with the hiring process. By reducing the time and effort spent on manual screening and inefficient job distribution methods, organizations saved resources that could be allocated to other strategic initiatives.
Insights and Lessons Learned
Case studies and success stories involving HireBee highlight the following key insights:
Technology-driven solutions: The integration of advanced technologies, such as artificial intelligence and automation, greatly enhances job distribution outcomes. Employers benefit from intelligent algorithms that streamline candidate matching, leading to improved hiring efficiency.
Candidate-centric approach: Prioritizing the candidate experience throughout the hiring process contributes to positive outcomes. Platforms like HireBee that provide transparent communication, quick feedback, and personalized interactions tend to attract top talent and promote a positive employer brand.
Continuous optimization: Companies that successfully utilize HireBee or similar platforms emphasize the importance of continuous optimization. Regularly evaluating and refining job distribution strategies based on data analytics and feedback ensures ongoing improvement and better results.
The success stories and case studies demonstrate the tangible benefits of smart job distribution using HireBee. From faster hiring cycles and improved talent acquisition to enhanced candidate experiences and cost savings, companies have realized significant advantages by leveraging HireBee's intelligent features and technologies.
Future Developments and Potential Impact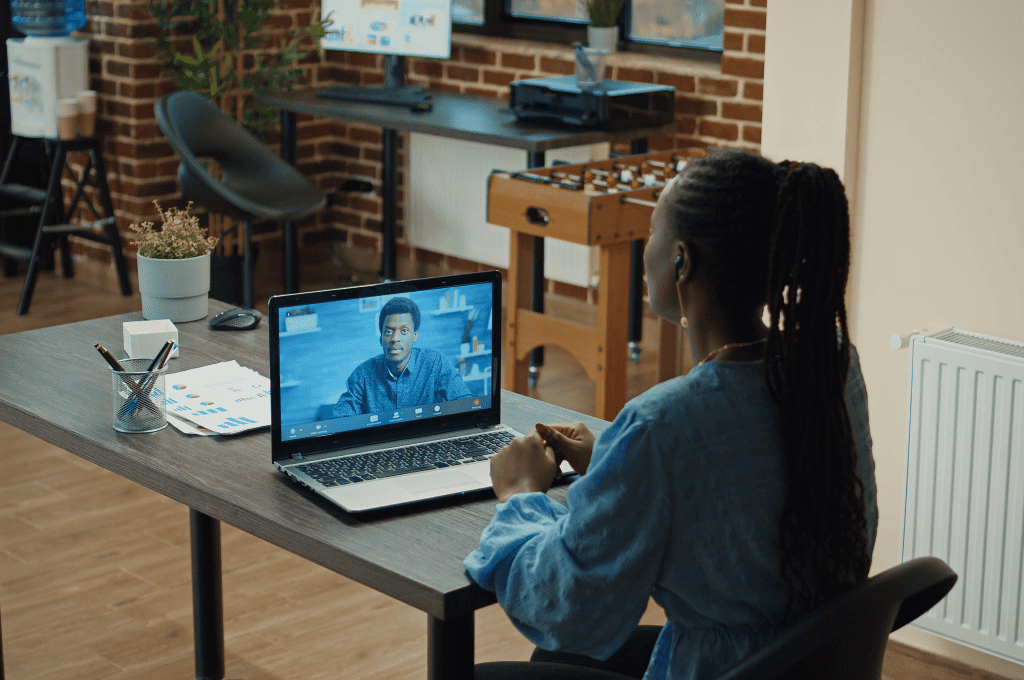 Advancements in Job Distribution Technology
The field of job distribution is expected to witness further advancements in technology, shaping the future of recruitment processes. As platforms like HireBee continue to evolve, we can anticipate the following developments:
Artificial Intelligence and Machine Learning: Job distribution platforms will leverage AI and machine learning algorithms to refine candidate matching capabilities. These technologies can analyze vast amounts of data to identify hidden patterns, preferences, and skills, resulting in more accurate and efficient candidate-job pairings.
Natural Language Processing (NLP): NLP can enhance candidate interactions and communication. Intelligent chatbots and voice recognition systems will automate initial screenings, answer candidate queries, and provide personalized feedback, improving engagement and efficiency.
Data Analytics and Insights: Job distribution platforms will further leverage data analytics to provide in-depth insights into recruitment processes. Employers will have access to comprehensive metrics, allowing them to optimize their hiring strategies, identify bottlenecks, and make data-driven decisions to improve recruitment outcomes.
Potential for Wider Adoption and Industry Impact
Smarter job distribution technologies like HireBee have the potential to bring significant impact across industries and organizations:
Improved Talent Acquisition: Smarter job distribution platforms will enable organizations to attract and hire top talent more effectively. Accurate candidate matching and streamlined processes will result in higher-quality hires, leading to increased productivity, innovation, and competitiveness.
Enhanced Diversity and Inclusion: By leveraging objective criteria and algorithms, intelligent job distribution platforms can mitigate unconscious biases in the hiring process, leading to more diverse and inclusive workforces. This will foster innovation, creativity, and a broader range of perspectives within organizations.
Agile and Scalable Hiring: Smarter job distribution technologies will enable companies to quickly adapt and scale their hiring efforts. As organizations grow or face fluctuating staffing needs, they can efficiently distribute job opportunities, reach a wider talent pool, and expedite the hiring process.
Improved Candidate Experience: Advanced job distribution platforms will prioritize enhancing the candidate experience, providing seamless interactions, personalized communication, and quick feedback. This will create positive impressions of employers, leading to higher satisfaction rates, positive employer branding, and increased talent attraction.
As job distribution technologies continue to evolve and organizations recognize the benefits, the future holds the potential for widespread adoption of smart job distribution platforms. With increased efficiency, improved talent acquisition, enhanced diversity, and positive candidate experiences, these advancements will shape the recruitment landscape and contribute to overall organizational success.
Conclusion
In conclusion, smart job distribution powered by platforms like HireBee has transformed the hiring landscape, offering numerous benefits to employers and job seekers. By leveraging advanced technologies such as automation, AI algorithms, and real-time communication, HireBee has streamlined the process, resulting in improved efficiency, time and cost savings, enhanced candidate experiences, and increased productivity. Success stories and case studies demonstrate the positive outcomes achieved through smarter job distribution. As technology continues to advance, and organizations increasingly recognize the value of optimized hiring processes, the future holds even greater potential for intelligent job distribution, leading to improved talent acquisition, diversity, resource allocation, and overall economic growth.
Get in touch with the support team today to get answers to various questions such as what job boards Hirebee posts do?
FAQs
Q1. What is job distribution?
A1: Job distribution refers to the process of allocating job opportunities to suitable candidates in an efficient and effective manner. It involves disseminating job openings to relevant channels, attracting potential candidates, and facilitating the matching process between employers and job seekers.
Q2. What are the challenges with traditional job distribution methods?
A2: Traditional job distribution methods often suffer from inefficiencies and limitations. They rely on manual processes, resulting in time-consuming and biased decision-making. Employers face challenges such as sifting through numerous resumes, conducting interviews, and matching candidates to job requirements. Job seekers encounter difficulties in finding suitable opportunities and receiving timely feedback.
Q3. How does HireBee make job distribution smarter?
A3: HireBee is a platform that has made job distribution smarter through various features and technologies. It employs intelligent matching algorithms to automate the process of matching job requirements with candidate qualifications. This ensures accurate and efficient candidate selection. HireBee also incorporates automated job posting, candidate screening, and real-time communication channels, facilitating a streamlined and transparent hiring process.
Q4. What are the benefits of smart job distribution with HireBee?
A4: Smart job distribution with HireBee offers several benefits. It improves efficiency and effectiveness by reducing time and effort spent on manual processes. Employers save resources and can quickly find suitable candidates, leading to faster hiring cycles. Job seekers benefit from easier access to relevant job opportunities and enhanced communication channels. The platform also enhances the candidate experience, leading to increased job satisfaction and improved employer branding.
Q5. What are the future developments in job distribution technology?
A5: The future of job distribution technology will likely see advancements in areas such as artificial intelligence, machine learning, natural language processing, and data analytics. These technologies will further refine candidate matching accuracy, automate interactions, provide deeper insights into recruitment processes, and optimize hiring strategies.