In the dynamic landscape of human resources (HR), the realm of talent management is undergoing a profound transformation in recent years. As organizations across the globe adapt to evolving workforce expectations, technologies, and socio-economic factors, it has become imperative for HR professionals to stay ahead of the curve. The year 2023 is no exception, as it promises to be a pivotal moment for the world of talent management. This article explores the key HR trends to watch, shedding light on the shifts that are redefining how organizations attract, nurture, and retain their most valuable asset: their people.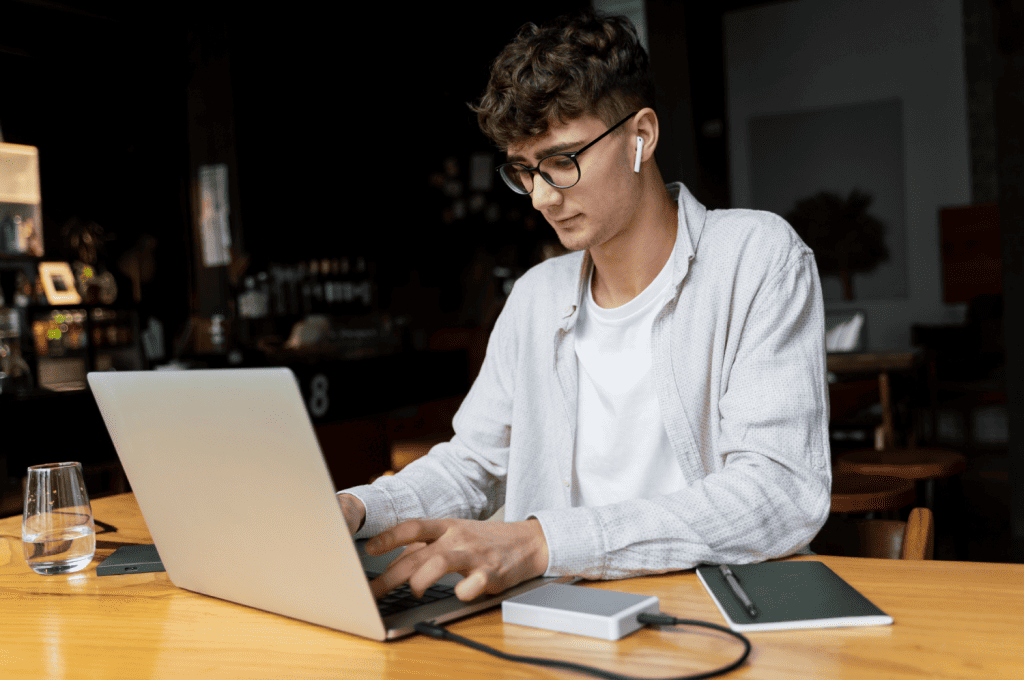 From the impact of remote work and the gig economy on talent acquisition, to the growing importance of diversity, equity, and inclusion (DEI) initiatives in talent development, we will delve into the trends that are reshaping HR strategies. Furthermore, the acceleration of technological advancements, including artificial intelligence and data analytics, is driving a seismic change in how HR professionals make data-driven decisions. As the war for talent intensifies, understanding these trends is critical for staying competitive, maintaining a thriving workforce, and ensuring long-term organizational success.
Join us as we embark on a journey through the evolving world of talent management and explore the HR trends that are poised to shape the future of the workplace in 2023 and beyond.
Evolving Technologies and Data-Driven HR
In today's dynamic and competitive business environment, talent management has become a critical strategic imperative for organizations looking to gain a competitive edge. At the heart of this transformation is the integration of evolving technologies and data-driven HR practices, which are revolutionizing the way companies attract, retain, and develop their workforce.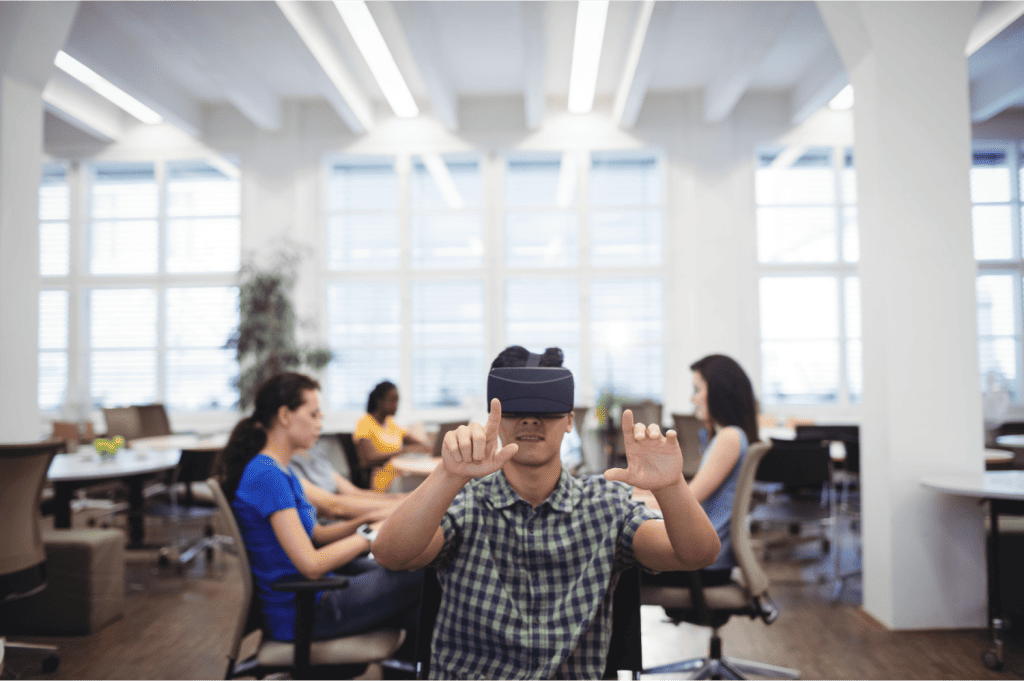 This paradigm shift in talent management is reshaping the way HR departments operate and is unlocking new possibilities for identifying and nurturing top talent.
Recruitment and Selection:
Evolving technologies are fundamentally changing the recruitment and selection processes. Traditional methods are being replaced with data-driven strategies that utilize artificial intelligence and machine learning algorithms to sift through vast amounts of data, including resumes, job applications, and social media profiles, to identify the most promising candidates. These technologies help reduce bias, increase efficiency, and improve the likelihood of finding the right fit for a particular role.
Employee Engagement and Retention:
Employee engagement and retention have a direct impact on an organization's success. Data-driven HR leverages tools such as employee surveys, sentiment analysis, and social listening to gauge employee satisfaction and identify potential issues. With this information, organizations can proactively address concerns, provide personalized development opportunities, and build a more motivated and loyal workforce.
Learning and Development:
The learning and development landscape has evolved with the advent of technologies like e-learning platforms, virtual reality, and augmented reality. These tools offer personalized learning experiences that cater to individual employee needs, making skill development more accessible and efficient. Data analytics help HR professionals track the progress of employees, ensuring they receive the right training and support.
Performance Management:
Traditional annual performance reviews are being replaced by continuous performance management processes. Data-driven HR enables real-time feedback, performance tracking, and objective evaluation through metrics and key performance indicators (KPIs). This approach helps identify top performers, improve underperformers, and ensure that everyone aligns with organizational goals.
Succession Planning:
Succession planning is crucial for ensuring the long-term viability of an organization. Evolving technologies and data-driven HR assist in identifying high-potential employees and preparing them for leadership roles. By analyzing historical data and performance metrics, HR departments can make informed decisions regarding leadership transitions.
Diversity and Inclusion:
Diversity and inclusion are vital for a thriving, innovative workforce. Data-driven HR helps organizations track diversity metrics, pinpoint areas of improvement, and assess the impact of diversity initiatives. This approach ensures that companies foster an inclusive workplace culture and harness the unique strengths of their diverse workforce.
Predictive Analytics:
Predictive analytics is at the forefront of data-driven HR. It involves using historical data to make predictions about future workforce trends, such as turnover rates, skills shortages, and talent gaps. This proactive approach allows organizations to strategize and adapt before issues arise, ultimately reducing HR costs and improving talent management.
Compliance and Risk Management:
Data-driven HR also assists in ensuring compliance with labor laws and regulations. By automating record-keeping and monitoring processes, organizations can minimize risks and legal liabilities, ultimately promoting a safer and more secure work environment.
In conclusion, evolving technologies and data-driven HR practices are transforming the world of talent management. By leveraging data and advanced technologies, organizations can make more informed decisions, reduce bias, enhance employee engagement, and stay ahead of workforce trends. Embracing these innovations is no longer a choice but a necessity for companies looking to thrive in a rapidly changing business landscape. The synergy between technology and HR has the potential to create a workforce that is not just capable but also agile and adaptable, ready to face the challenges of the future.
The Shift in Employee Expectations
In recent years, the field of Human Resources (HR) has witnessed a significant transformation in the way employees perceive and engage with their workplaces. These changes in employee expectations have had a profound impact on HR practices and strategies.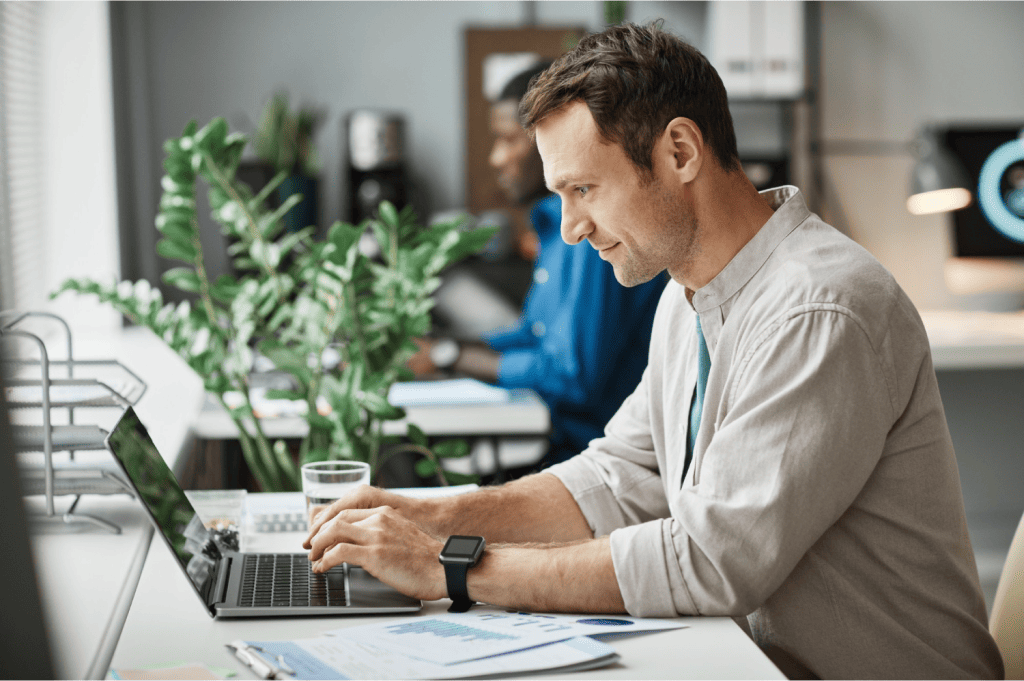 To understand this shift, it is crucial to examine the key factors that have contributed to the evolving landscape of employee expectations in HR.
Work-Life Balance:
One of the most noticeable changes in employee expectations relates to work-life balance. Employees today seek a more flexible and accommodating work environment. They prioritize a balance between their professional and personal lives, and they expect HR departments to facilitate this balance. This shift has led to the widespread adoption of flexible work arrangements, remote work options, and family-friendly policies, all aimed at enhancing work-life balance.
Employee Well-being:
Employee well-being has become a central concern for HR. It's no longer enough for HR departments to focus solely on traditional benefits like health insurance. Employees now expect holistic well-being support, including mental health programs, stress management initiatives, and resources to help them maintain a healthy lifestyle. HR professionals have had to adapt by providing comprehensive well-being programs to address these needs.
Career Development and Learning:
Employees today view their jobs not only as a means of earning a paycheck but also as an opportunity for personal and professional growth. They expect HR to offer continuous learning and development opportunities, mentoring programs, and a clear career progression path. Investing in employee development is not just a perk but a necessity to retain and engage talent.
Diversity, Equity, and Inclusion (DEI):
The push for greater diversity, equity, and inclusion has become a top priority for HR. Employees expect their workplaces to be diverse and inclusive, and they look to HR to ensure that these values are upheld. Organizations must actively work to promote DEI and create environments where every employee feels valued and respected.
Technology and Employee Experience:
The integration of technology in HR has transformed the employee experience. Modern employees expect user-friendly HR software, self-service options, and instant access to information. HR departments are now tasked with providing seamless and tech-savvy tools to enhance the overall employee experience.
Transparency and Communication:
Employees today value transparent communication from HR and company leadership. They expect open and honest dialogues about company performance, goals, and changes. HR plays a crucial role in facilitating effective communication channels and ensuring that employees are kept informed and engaged.
Remote Work and Hybrid Models:
The COVID-19 pandemic accelerated the shift towards remote work. Many employees have come to appreciate the flexibility and autonomy that remote work provides. As a result, they expect HR to support remote work arrangements and hybrid models that allow them to choose where they work.
Environmental and Social Responsibility:
Increasingly, employees are concerned about the social and environmental impact of their organizations. They expect HR to promote sustainability, ethical practices, and corporate social responsibility. Companies that align with these values are more likely to attract and retain top talent.
In response to these shifting employee expectations, HR departments must evolve their strategies and practices. HR professionals need to be proactive in identifying and addressing these changes, ensuring that their organizations remain competitive and can attract and retain the best talent.
Ultimately, the transformation of employee expectations in HR reflects a broader societal shift towards valuing well-being, diversity, flexibility, and purpose in the workplace. Organizations that adapt to these changing expectations will be better positioned to thrive in an ever-evolving world of work.
Diversity, Inclusion, and Remote Work
In recent years, employees' priorities and expectations in the workplace have evolved significantly. This shift is driven by a confluence of factors, including societal changes, technological advancements, and the challenges posed by the COVID-19 pandemic.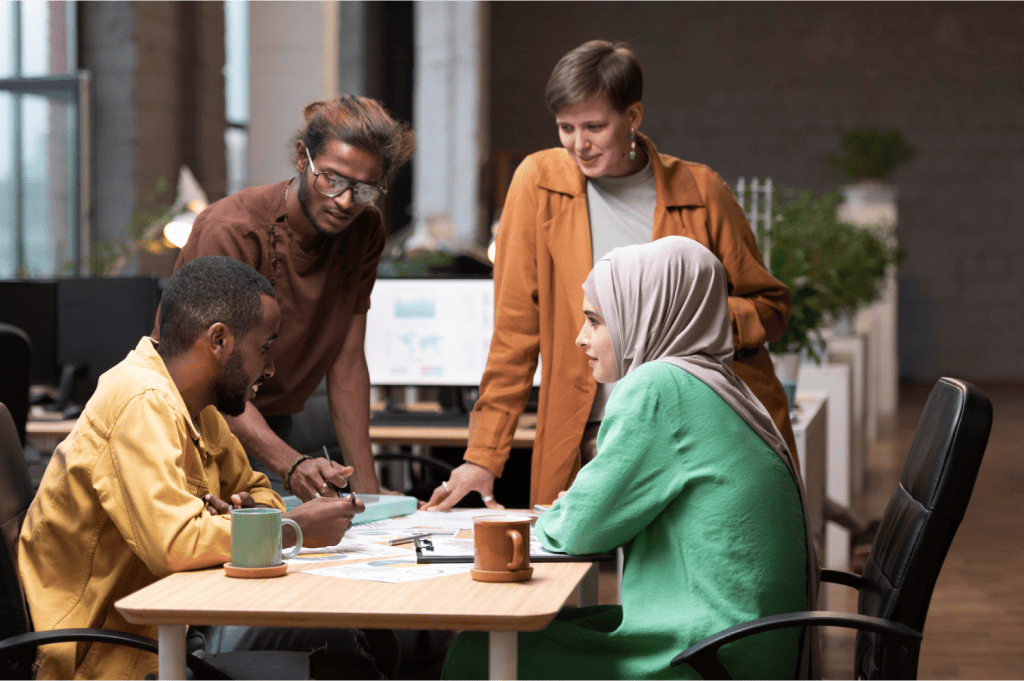 Now, employees are placing a greater emphasis on three key aspects of their work environment: diversity, inclusion, and remote work.
Diversity and Inclusion:
Employees today place a high value on diversity and inclusion in the workplace. They seek environments that not only tolerate differences but actively embrace them. Diversity goes beyond race and gender; it encompasses a broad range of characteristics, such as age, ethnicity, sexual orientation, abilities, and more. Inclusion is the practice of ensuring that all individuals, regardless of their background, feel valued, respected, and have an equal opportunity to contribute.
Diverse and inclusive workplaces foster innovation, creativity, and a broader range of perspectives. Employees appreciate the opportunity to work in such environments because they recognize that it not only enriches their own experience but also makes the company more competitive and responsive to a diverse customer base.
Remote Work:
The COVID-19 pandemic accelerated the adoption of remote work, transforming it from a niche benefit to a mainstream work arrangement. As a result, many employees now prioritize the flexibility to work remotely, at least part of the time. Remote work offers numerous advantages, including reduced commuting time, improved work-life balance, and the ability to work from anywhere, which can be especially valuable for those with family obligations or a desire for geographical flexibility.
Employees have come to appreciate the autonomy and trust associated with remote work, and they often view it as a key factor in their job satisfaction. Many organizations have recognized these benefits and have adopted hybrid work models that combine in-person and remote work to cater to employees' preferences.
Mental Health and Well-being:
Another important aspect of the changing employee landscape is an increased focus on mental health and well-being. The pandemic highlighted the need for support in this area, and employees are now looking for employers who offer mental health resources, flexible scheduling, and a culture that prioritizes work-life balance. Companies that prioritize employee well-being are not only seen as more attractive places to work but also tend to have higher levels of engagement and productivity among their staff.
In summary, employees today are seeking workplaces that champion diversity and inclusion, offer flexible remote work options, and prioritize their mental health and well-being. Companies that adapt to these changing priorities can attract and retain top talent, creating a more engaged and productive workforce. Recognizing these shifts and actively working to create inclusive and flexible work environments is not only a competitive advantage but also a reflection of a commitment to the well-being of employees in the 21st century.
Conclusion
In conclusion, the world of talent management is undergoing a significant transformation, driven by various HR trends that have emerged in recent years. As organizations continue to adapt to a rapidly evolving business landscape, it is crucial to stay attuned to these changes. From the increasing use of technology and data analytics in recruitment and performance management to the growing emphasis on employee well-being and diversity and inclusion, the HR field is witnessing a fundamental shift in its practices.
To remain competitive and ensure the success of their workforce, businesses should proactively embrace these trends. By harnessing the power of technology, fostering a diverse and inclusive work environment, and prioritizing employee well-being, organizations can position themselves for long-term success in the ever-changing world of talent management. As these trends continue to evolve, staying informed and agile will be essential for HR professionals and organizations striving to attract, retain, and develop top talent.
FAQs
What is Talent Management, and why is it important in the HR field?

Talent Management refers to the strategic process of attracting, developing, and retaining talented individuals to meet an organization's current and future needs. It's vital in HR as it ensures an organization has the right people with the right skills in the right roles to achieve its objectives.

What are some current trends in Talent Management that HR professionals should be aware of?

Some current trends in Talent Management include remote work arrangements, diversity and inclusion initiatives, data-driven decision-making, employee well-being, and the use of AI and automation in recruitment.

How has remote work impacted Talent Management strategies?

Remote work has necessitated a shift in how HR manages talent. It has increased the focus on digital tools for recruitment, performance management, and employee engagement. HR is also addressing the challenges of maintaining a sense of connectedness and managing remote teams effectively.

Why is diversity and inclusion becoming a significant focus in Talent Management?

Diversity and inclusion are crucial because they foster innovation, improve decision-making, and enhance an organization's reputation. HR is incorporating D&I strategies to attract a broader talent pool, reduce bias, and create a more inclusive workplace.

How is data-driven decision-making impacting Talent Management practices?

Data-driven decision-making in Talent Management involves using HR analytics to make informed choices. This trend helps HR professionals in workforce planning, recruitment, and employee development by providing insights into performance, engagement, and turnover.