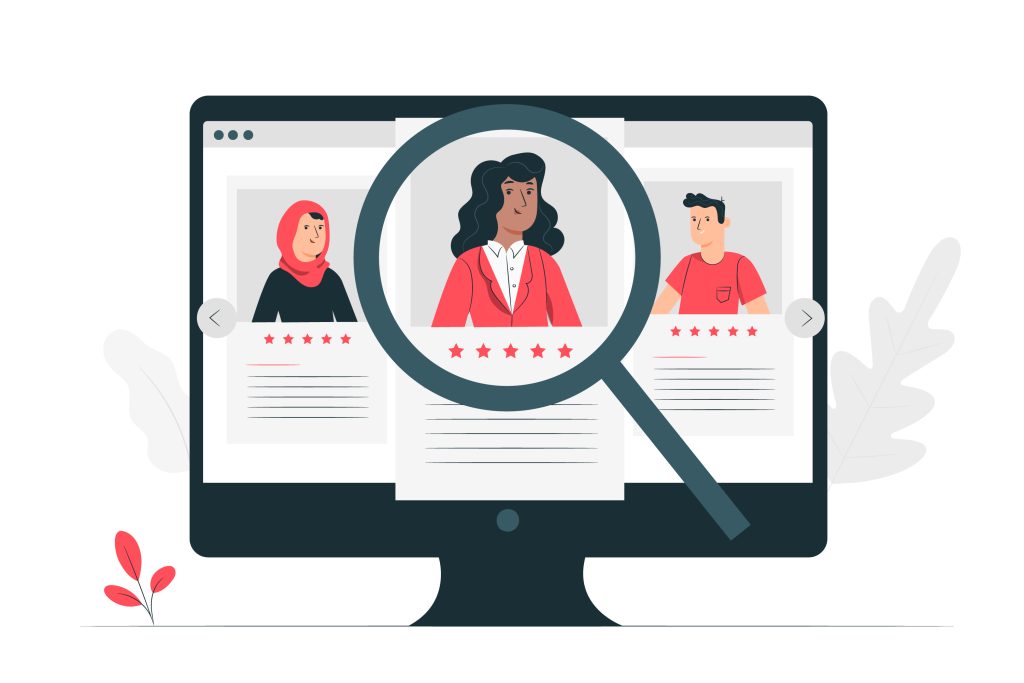 An automated candidate scorecard is a powerful tool for evaluating candidates for job openings or for developing new recruiting strategies. Employers use automated scorecards to track the key qualifications and traits of applicants and quickly decide who the best person is for the job.
Scorecards can be used in a variety of ways and help business owners quickly assess the suitability of potential employees. When building an automated candidate scorecard, it's important to consider key elements such as the role, education, experience, technical skills, and soft skills.
Automating the process of scoring applicants can be a significant time-saver and an efficient way to compare job seekers. Additionally, a built-in rating system can be helpful in making decisions quickly and accurately. While automated scorecards can be a very useful tool for employers, there are a few tips to consider in order to make sure the process is effective.
First, it's important to stay open to different approaches and ratings systems. Second, be sure to consider the applicant's qualifications and main strengths in the categories being evaluated. Finally, keep the automated candidate scorecard simple and focus on the most important criteria for the position being filled.
Why It Is Important to Have Good Automated Candidate Scorecards
Good automated candidate scorecards are an essential component of an effective recruitment process. They provide an objective basis for making hiring decisions, which can help to reduce unconscious bias, eliminate subjectivity, and ensure quality hiring decisions. Automated scorecards can also help companies identify the best fit candidate and detect potential red flags in a candidate's profile.
Good automated scorecards can also help organizations save time and resources during the selection process by automating the process of collecting, analyzing, and assessing a applications' interview and assessment feedback. Automated scorecards can also provide detailed, objective reporting on each applicant, which can assist in making informed decisions and improve organizational efficiency.
Automated scorecards can also provide valuable insights on the application process by providing data-driven evidence to measure the success and improvements of the recruitment processes. This data can be used to analyze application trends, identify weak spots and develop new strategies to further improve the recruitment process.
Overall, automated candidate scorecards can provide a wide range of benefits to organizations, from streamlining the recruiting process to providing important data-driven information which can be used to further improve the organization's recruitment practices. Good automated scorecards are an essential component of a successful and effective recruitment process.
Hirebee makes recruiting good candidates much simpler thanks to automated recruitment features like improved candidate sourcing and candidate screening.
Tips for Building Better Candidate Scorecards
Focus on Objective Hiring Practices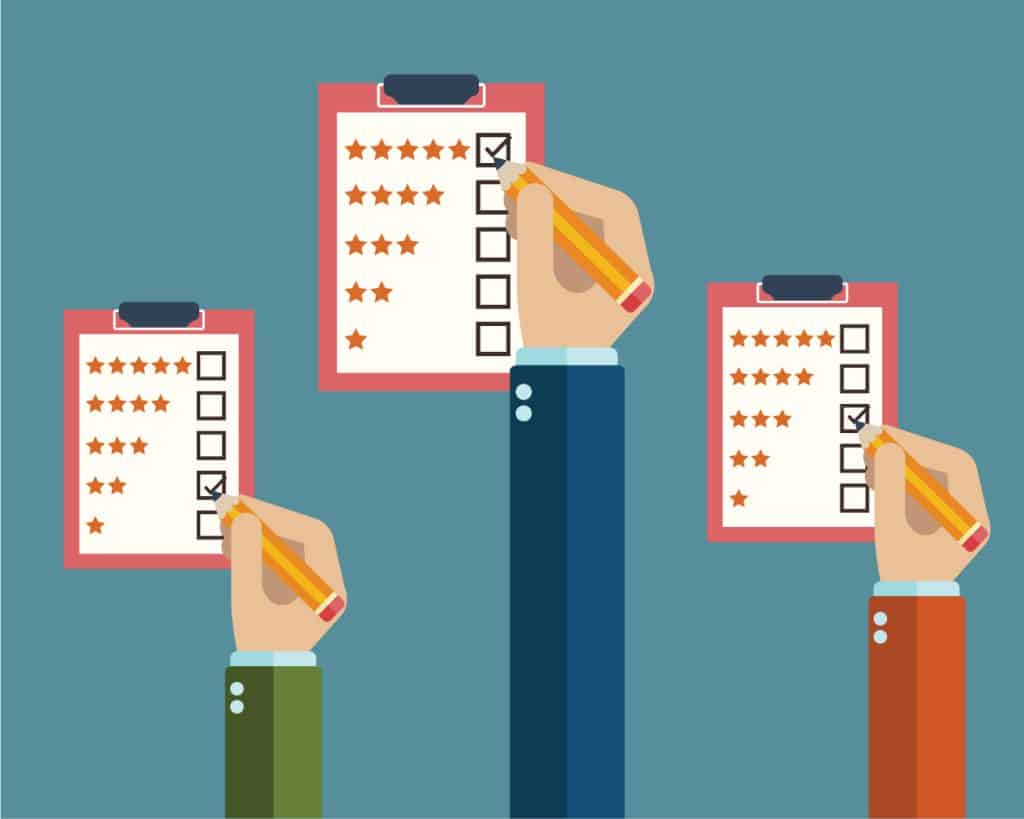 Objective hiring practices are important to ensure unbiased evaluations of candidates. It is important to ensure that employers evaluate candidates objectively throughout the recruitment and hiring process, such as when making hiring decisions and comparing candidate scores on scorecards.
Objective hiring practices refer to practices that focus on the qualifications and abilities of an individual, as opposed to an individual's gender, race, ethnicity, sexual orientation, or any other surface-level descriptors.
To ensure the most objective evaluations of candidates, employers should develop scorecards that do not include any personal opinions or biases. For example, if employers are evaluating a candidate's proficiency in a particular technical skill, employers should not evaluate how well the candidate answers questions or presents during the interview.
This can make the evaluation biased in some cases. Instead, employers should focus on objective criteria—such as certifications, experience, or training—when rating the candidate's qualifications.
In addition, employers should create official scorecards that clearly explain which criteria they are using to evaluate a candidate, such as a certain degree or experience in a certain field. This ensures that everyone involved in the interview process knows what criteria to use when assessing a candidate's qualifications. It also makes it easier to compare candidate scores across scorecards and ensure fairness when evaluating applicants.
Ultimately, focusing on objective hiring practices helps employers make more informed and unbiased decisions about which candidates to hire. Employers can ensure the most accurate evaluation of candidates by using scorecards that focus on objective criteria. This makes it easier to compare candidate scores and helps make the hiring process more equitable.
Set Focus Attributes for Your Scorecards
Focus attributes are important criteria used to consider candidates for a position, and can help scorecards become more effective tools in the hiring process. When selecting focus attributes, organizations should select criteria that are truly related to the job requirements. By concentrating on relevant attributes, organizations can improve the chances of making a successful hire.
When creating a list of focus attributes for a scorecard, it is important to identify a set of behaviors, skills, and qualifications that are essential for success in the role. In addition, employers should consider the individual's educational background, experience, and ability to learn new skills. It is also important to factor in any unique qualities the candidate might bring to the position, such as creativity, team dynamics, and problem-solving skills.
Organizations should also give extra attention to personality traits when selecting focus attributes. Potential candidates can be evaluated based on their communication style, decision-making abilities, work ethic, and attitude. Finally, focus attributes should be updated periodically to reflect changing job requirements, organizational culture, and candidate trends.
By intelligently selecting focus attributes and involving key stakeholders in the process, organizations can create effective scorecards that help to identify and select the most suitable employees. A well-crafted scorecard will help organizations reach their goals and to create a diverse and productive workforce.
Determine Scorecard Attributes for the Specific Job
In order to achieve better goals Automated Candidate Scorecards, the job description should include sufficient number of specific and measurable attributes that the potential candidate should fulfill.
The attributes can be based on several categories such as:
1. Education, Certifications and Background: This category can be used to evaluate a candidate's educational background, certifications, and milestones. It's important to consider this because it increases the chances of finding the right fit and it can be beneficial to compare candidates who have similar educational backgrounds.
2. On-The-Job Experience: Businesses should consider the previous job experience that a candidate brings to the position, which includes past accomplishments and skills they have acquired over time. This will help employers determine whether an individual has the experience and exposure that the job requires.
3. Work Preferences: This can include a candidate's work-style and work preferences, including an individual's ability to work in a team as well as independently, their preferred working environment and ability to multitask.
4. Personality and Culture Fit: Companies should also assess the interpersonal relationship between a potential hire and the colleagues and team members, to assess whether the leadership potential of a hire is aligned with the company's culture and values. Assessing these attributes will ensure that a candidate is a good fit for the company.
The inclusion of relevant and specific attributes in an Automated Candidate Scorecard will provide employers a clear idea of the compatibility of a potential hire with the job roles and responsibilities, increasing their chances of finding the right match. In addition, it also allows employers to compare candidates with ease.
Host a Meeting Among Hiring Managers to Decide on Attributes for Scorecards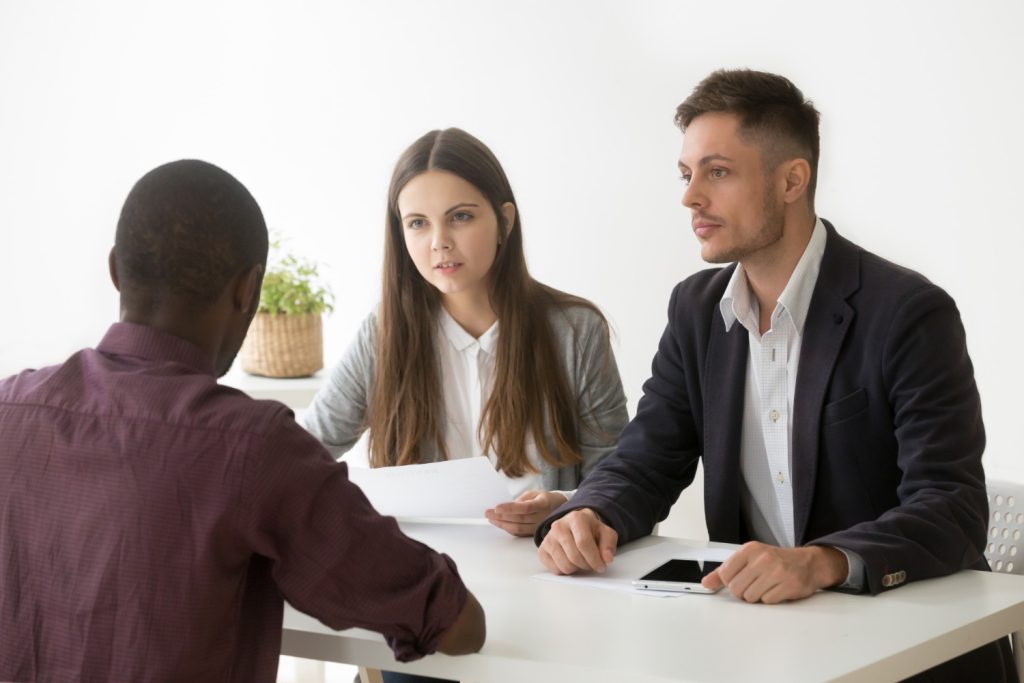 If hiring managers need to decide on certain attributes for the company's scorecard, it is best to bring them together for a meeting to discuss the matter. Firstly, a facilitator should introduce the topic and ask the hiring managers to explain why they think scorecards are important.
The facilitator should then guide the conversation to focus on the specific attributes that should be included on the scorecard in order to assess candidate performance. Questions that could be asked during the meeting include:
1. What criteria should be used to qualify applicants?
2. What are the most important skills and qualities to assess during the hiring process?
3. What metrics should be used to judge candidate performance?
4. What organizational values should be highlighted on the scorecard?
Once the hiring managers have provided their opinions, the facilitator should ask the group to vote on the attribuites, making sure to note any areas of disagreement and/or consensus.
After the voting is complete, the group should then come to a consensus on the attributes to be included, and the facilitator should draw up a document outlining the agreed-upon attributes. The scorecard should then be distributed to all hiring managers and the hiring process can begin.
Focus on Competitive Skills Instead of Comparative Skills
During candidate selection, companies often use scorecards to assess job candidates and compare them objectively based on criteria related to the job. However, companies may want to consider focusing on competitive skills instead of comparative skills when creating their scorecards in order to ensure the most qualified candidate is chosen.
Competitive skills encompass abilities that are considered necessary for successful performance of the role and that are difficult to measure accurately. These skills are often referred to as soft skills because they may be more subjective than hard skills, or those required to perform a specific technical function.
Examples of competitive skills include problem-solving, decision-making, communication, and interpersonal relationships. These skills can give the employer an idea of the applicant's ability to be successful in the position.
In contrast, comparative skills are those that serve as measurements of objective criteria. These skills can be useful for comparing applicants against one another and for highlighting potential weaknesses. Examples of comparative skills include years of experience, level of education, and certifications. Comparative skills can provide a general idea of a candidate's abilities but they do not adequately assess the candidate's full range of skills.
Overall, competitive skills are more important than comparative skills when assessing job candidates. Emphasizing competitive skills ensures that the most qualified applicant is chosen and that the successful candidate will be well-positioned to excel and contribute to the company. Therefore, it is beneficial for companies to focus on competitive skills when creating their scorecards.
Make Updates to the Hiring Scorecards After the Interview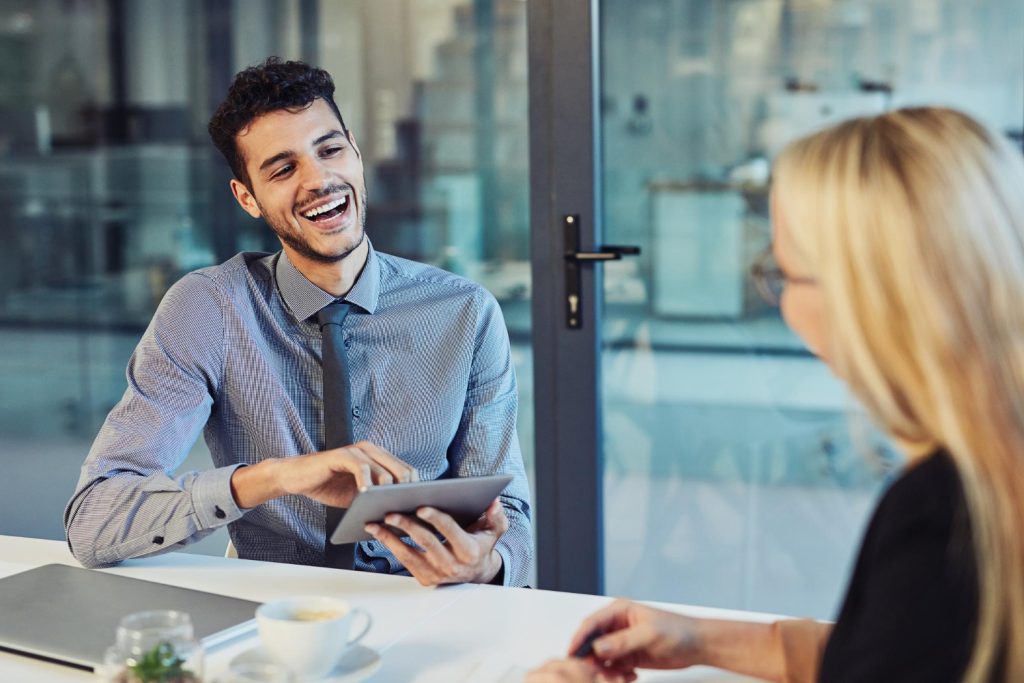 Once the interview is complete, employers should update their scorecards by evaluating the candidate's responses and performance in the interview. Employers can use the scorecards to track skills, qualifications, attitude, professionalism, and more.
To update hiring scorecards, employers should first make notes on their overall impression of the interview. Employers should note the points when the candidate was articulate, concise, and confident.
Conversely, employers should also discuss topics the candidate had difficulty with or struggled to answer. Employers should note the criteria that had the greatest value in the interview, such as superior qualifications, or any additional skills or job experience that the candidate may have mentioned.
Next, employers should review their resource list. This should include a list of essential qualifications and resources the employers used to judge the candidate's skillset. It is important for employers to consider the candidate's experience in relation to the job requirements so that their review is comprehensive.
Finally, employers should indicate the candidate's ranking in the job order and their overall score. This is usually noted ratings-wise, such as a number of stars, or a numerical score out of five or ten. Employers should also note any areas in which the candidate exceeded expectations. This final review will help employers make a more informed decision in selecting the best candidates.
By completing the hiring scorecard and providing a comprehensive review of the candidate, employers can make the best hiring decision that reflects the needs of their company and the capabilities of the applicant.
You should also compare the responses of the candidates to the job description and the interview questions to evaluate how well each person responded to these. This will also help the employer to make the best decision on who to hire for the position.
It is also important to consider the chemistry between the employer and the candidate. This could be done by looking at the applicant's body language, the way they answered questions, or any other factors that could indicate if they would be a good fit for the company.
Conclusion
By creating an effective automated candidate scorecard, you can greatly increase the efficiency of your recruitment process. It can help you not only quickly sort and assess candidates, but also improve the overall quality of your hiring process. An automated candidate scorecard can save time, improve accuracy, and free up valuable resources that can be used for other areas of the recruitment process.
With the help of automation, recruiters can leverage a host of data-backed insights and intelligent decision-making to evaluate applicants, identify top talent, and make better hiring decisions. By following the tips outlined in this article, you can create an effective automated candidate scorecard and ensure that the recruitment process is both effective and efficient.
Hirebee can help employers find the right talent for their specific job openings through effective candidate job distribution and recruitment marketing methods.