In today's rapidly evolving business landscape, where talent acquisition plays a pivotal role in organizational success, the concept of recruitment automation has emerged as a game-changing strategy. The traditional methods of sifting through countless resumes, scheduling interviews, and managing candidate interactions are no longer efficient in a world driven by technological advancements. Recruitment automation, a paradigm shift in HR practices, offers a solution that combines the power of artificial intelligence, data analytics, and streamlined processes to revolutionize the way companies identify, engage, and hire top-tier talent.
This article delves into the intricacies of designing an effective recruitment automation strategy, outlining best practices and providing a roadmap for successful implementation. By embracing this transformational approach, businesses can not only enhance the efficiency of their recruitment processes but also elevate the candidate experience, ultimately fostering a competitive edge in the talent market. As we explore the benefits and nuances of recruitment automation, we uncover how this strategy empowers HR professionals to focus on strategic decision-making and meaningful interactions while technology takes care of the operational intricacies.
Hirebee focuses on offering you some of the best automated hiring features in the market, including job distribution, candidate sourcing, and candidate screening.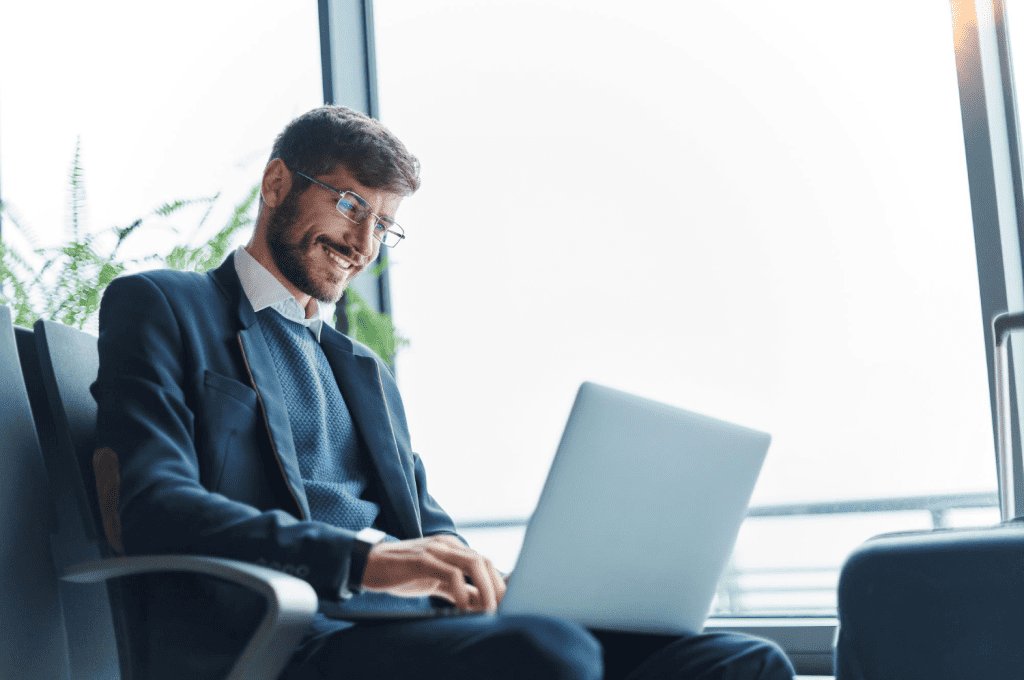 Preparing for Recruitment Automation
As organizations strive to optimize their recruitment processes, preparing for the successful implementation of a recruitment automation strategy becomes paramount. This phase involves a thorough evaluation of the current recruitment landscape to identify pain points and inefficiencies. By dissecting the existing workflow, organizations can pinpoint areas where automation can deliver the most significant impact.
Setting clear objectives and goals for the automation initiative is essential. These objectives could range from reducing time-to-hire and improving candidate quality to enhancing the overall candidate experience. Adequate budget allocation and resource planning ensure that the automation strategy aligns with the organization's strategic priorities.
By systematically assessing the current state, defining purposeful goals, and allocating appropriate resources, organizations can lay a solid foundation for the subsequent stages of recruitment automation implementation. This proactive approach not only streamlines the process but also enhances the likelihood of a seamless transition to an automated recruitment paradigm.
Best Practices for Recruitment Automation
In an era marked by technological advancements and shifting paradigms in recruitment, adopting a well-structured automation strategy has become a cornerstone for successful talent acquisition. By integrating automation into various stages of the recruitment process, organizations can streamline operations, enhance candidate experience, and make data-driven decisions. Here, we delve into the key best practices for implementing an effective recruitment automation strategy.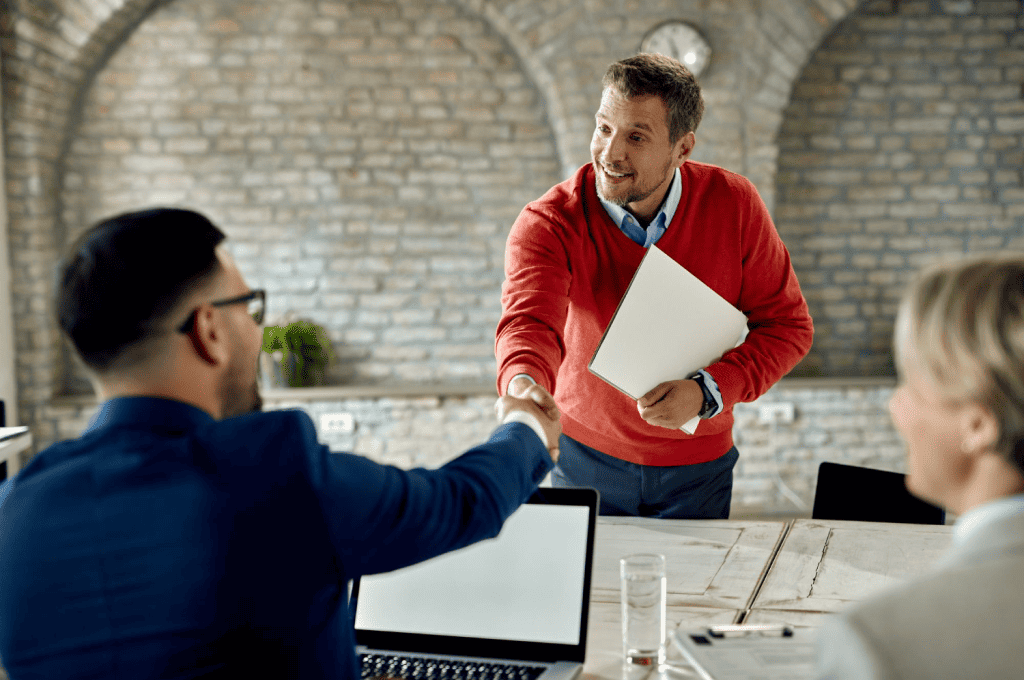 Creating a Candidate Persona
Understanding Target Candidates: Start by defining clear candidate personas based on roles, skills, and attributes. This helps in tailoring your automation strategy to resonate with the right audience.
Tailoring Communication and Engagement: Craft personalized and relevant messaging for different candidate segments. Automation tools allow you to send targeted emails, notifications, and updates that align with candidates' preferences and expectations.
Building a Talent Pipeline
Sourcing and Aggregating Potential Candidates: Leverage automation to continuously source and gather potential candidates from various channels, such as job boards, social media, and employee referrals.
Nurturing Relationships Over Time: Implement drip email campaigns and automated follow-ups to maintain engagement with passive candidates. By providing valuable content and updates, you keep your organization on their radar.
Implementing AI-Powered Screening
Resume Parsing and Keyword Matching: Automation tools equipped with AI can scan resumes and match them against specific keywords, skills, and qualifications, saving time and ensuring consistency.
Automated Initial Candidate Assessment: Use AI-driven assessments to evaluate candidates' compatibility with job requirements. This helps in shortlisting candidates for further stages, reducing manual effort.
Streamlining Interview Processes
Automated Scheduling and Coordination: Automation simplifies the interview scheduling process by synchronizing interviewers' calendars and sending automated invites to candidates.
Video Interview Platforms and Tools: Integrate video interview solutions to facilitate remote interviews. Automation can assist in sending interview links, instructions, and reminders to both candidates and interviewers.
Enhancing Candidate Experience
Personalized Communication Throughout the Process: Automated updates on application status, interview progress, and next steps create a seamless and personalized candidate experience.
Feedback Mechanisms and Transparency: Implement post-interview surveys or automated feedback loops to gather insights from candidates, demonstrating your commitment to improvement.
Data-Driven Decision Making
Analytics and Reporting for Process Optimization: Automation tools provide detailed analytics on various recruitment metrics. Utilize these insights to refine and optimize your recruitment strategy over time.
Monitoring Key Performance Indicators (KPIs): Set clear KPIs, such as time-to-fill, cost-per-hire, and quality of hire, and monitor them through automated dashboards to track progress and outcomes.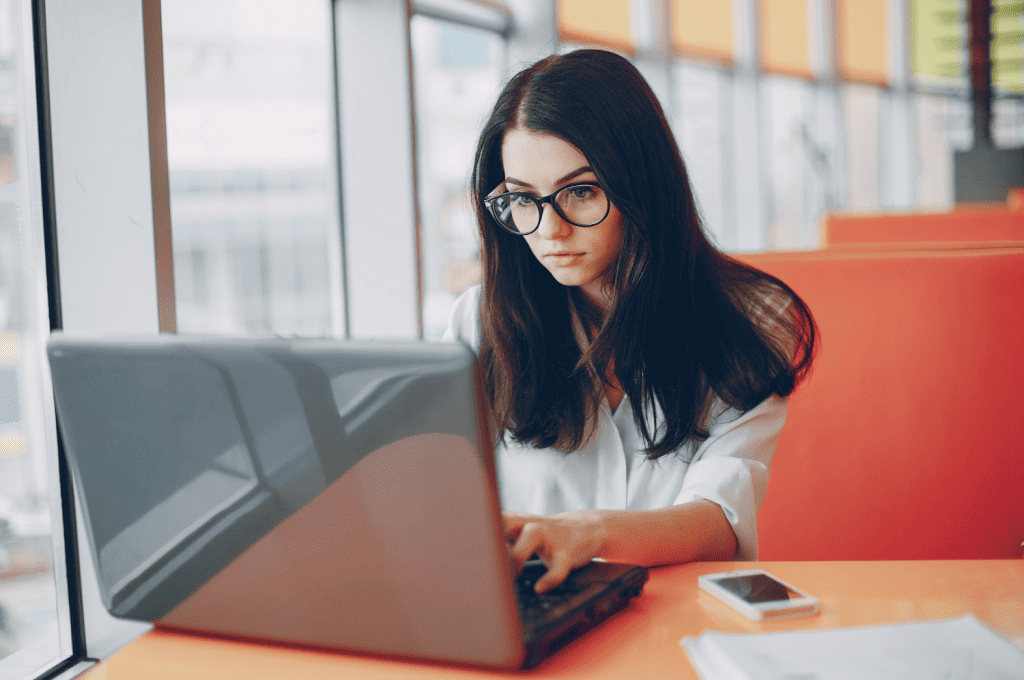 By implementing these best practices, organizations can unlock the full potential of recruitment automation. Embracing automation not only accelerates processes but also empowers HR teams to focus on strategic tasks, fostering a more efficient and engaging recruitment journey for both candidates and hiring teams. As the landscape of recruitment continues to evolve, the synergy between technology and human touch becomes the hallmark of a forward-thinking organization.
Implementation of Recruitment Automation Strategy
Implementing a recruitment automation strategy requires careful planning, technological integration, team training, and continuous refinement. This phase is where the theoretical concepts and best practices discussed earlier come to life, transforming your recruitment processes into streamlined, efficient, and data-driven operations.
Selecting the Right Technology
Choosing the appropriate automation technology is a critical step that aligns with your organization's specific needs and goals. Consider the following aspects:
Research and Evaluation: Thoroughly research available automation software, considering factors like ease of use, scalability, features, and compatibility with existing systems. Compare different vendors and read reviews to make an informed decision.
Integration with Existing Systems: Ensure that the chosen automation tools can seamlessly integrate with your existing HR management systems and applicant tracking systems (ATS). This integration will allow for a smooth flow of data and information across platforms.
Customization and Configuration
After selecting the technology, the next step is tailoring it to suit your organization's unique recruitment processes and requirements:
Adapting to Organizational Needs: Work closely with your HR and IT teams to customize the automation software according to your organization's workflows, roles, and responsibilities. This may involve configuring workflows, setting up automation triggers, and defining communication templates.
Defining Workflows: Map out the recruitment journey, from candidate sourcing to onboarding. Identify the key touchpoints where automation can be introduced to enhance efficiency and candidate experience.
Training and Onboarding
Introducing new technology to your recruitment team requires proper training and onboarding to ensure successful adoption:
Educating HR and Recruitment Teams: Organize workshops and training sessions to familiarize your teams with the new automation tools. Highlight the benefits and functionalities of the technology, addressing any concerns or questions they may have.
Technical Training: Provide comprehensive technical training on using the automation software. This includes navigating the user interface, setting up automation rules, and troubleshooting common issues.
Testing and Iteration
Before implementing the automation strategy organization-wide, conduct pilot tests to identify any potential challenges and make necessary adjustments:
Piloting the Strategy: Choose a smaller group of recruiters or a specific job role to participate in a pilot program. This allows you to test the effectiveness of the automation tools in real-world scenarios without disrupting the entire recruitment process.
Collecting Feedback: Encourage participants to provide feedback on their experiences with the automation tools. Use this feedback to identify areas for improvement and fine-tune the strategy before scaling it up.
Monitoring and Continuous Improvement
Recruitment automation is an ongoing process that requires continuous monitoring and refinement:
Tracking Performance: Continuously monitor key performance indicators (KPIs) such as time-to-fill, cost per hire, and candidate engagement rates. Compare these metrics to the pre-automation benchmarks to gauge the strategy's impact.
Adjusting Automation Rules: As your recruitment team gains experience with the technology, be prepared to adjust and optimize automation rules and workflows to further enhance efficiency and candidate experience.
By diligently following these implementation steps, your organization can successfully integrate recruitment automation into its processes, leading to improved efficiency, better candidate experiences, and ultimately, more successful hires.
Overcoming Challenges in Recruitment Automation
Implementing a recruitment automation strategy can bring numerous benefits, but it's important to recognize and address the challenges that may arise during the process. Successfully navigating these challenges will contribute to the overall effectiveness of your automation strategy and ensure a seamless experience for both candidates and your HR team.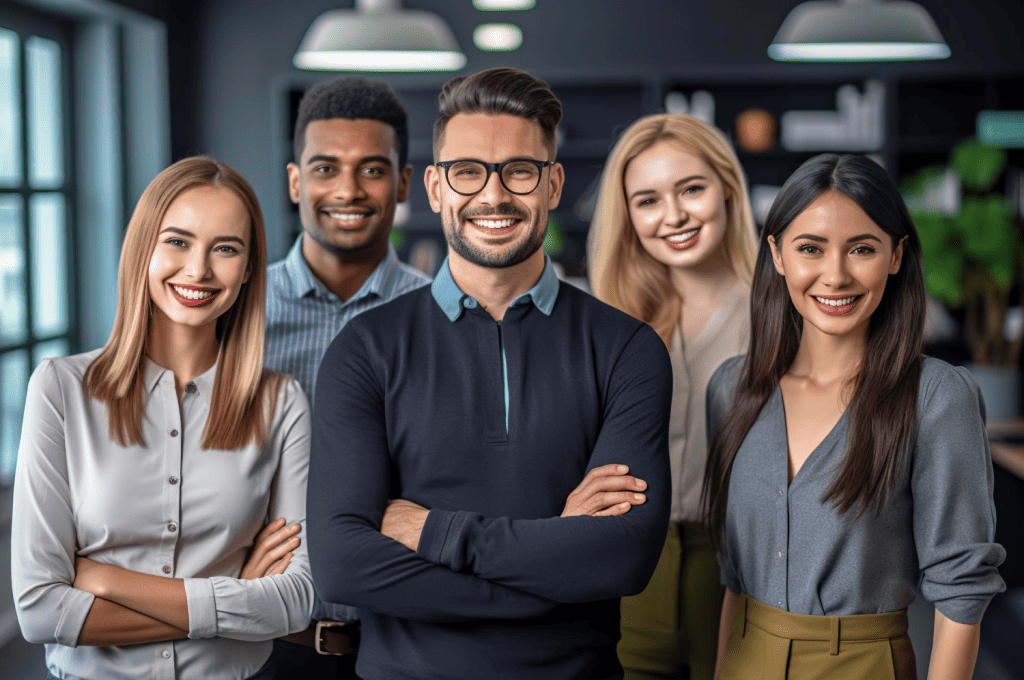 Ensuring Data Privacy and Compliance
As you automate various stages of the recruitment process, you'll be handling a significant amount of candidate data. It's crucial to ensure that your automation systems and processes comply with data protection regulations such as GDPR, CCPA, and other relevant laws. Implementing robust data security measures, obtaining proper consent, and clearly communicating your data handling practices to candidates are essential steps in maintaining compliance.
Managing Candidate Expectations
While automation can expedite certain aspects of recruitment, it's important to strike a balance between efficiency and maintaining a positive candidate experience. Automated communications, such as email updates or chatbot interactions, should be carefully crafted to provide value and maintain a personal touch. Clearly setting expectations about the role of automation in the process and providing avenues for human interaction when needed can help avoid misunderstandings and frustration.
Dealing with Unforeseen Technical Glitches
Technology isn't infallible, and technical glitches or system errors can occur unexpectedly. Candidates might encounter issues while submitting applications, scheduling interviews, or accessing automated platforms. Establish a responsive and efficient support system to address these glitches promptly and provide alternative options for candidates affected by technical difficulties.
Balancing Automation with Human Touch
Recruitment is inherently human-centric, and automation should enhance, not replace, the human element. Striking the right balance between automated interactions and human interactions is crucial. Some candidates may still prefer speaking with a human during critical stages of the process, such as interviews or negotiations. Your strategy should allow for seamless handoffs between automated systems and human recruiters when necessary.
Navigating these challenges requires careful planning, continuous monitoring, and a willingness to adapt your automation strategy based on real-world feedback. Addressing these concerns head-on will help you build trust with candidates and ensure the success of your recruitment automation efforts.
Remember that the ultimate goal of your recruitment automation strategy is to create a streamlined, efficient, and candidate-focused process that enhances your organization's ability to attract and retain top talent. By proactively addressing challenges, you can maximize the benefits of automation while maintaining a positive candidate experience.
Conclusion
In an ever-evolving landscape of recruitment, embracing automation is paramount. A well-crafted recruitment automation strategy enhances efficiency, streamlines processes, and fosters a superior candidate experience. As technology advances, so does the potential for uncovering top talent and optimizing HR efforts. By aligning strategic goals with tailored automation tools, organizations can revolutionize their recruitment journey. Remember, the key lies not only in harnessing cutting-edge solutions but also in preserving the human touch. With an agile mindset and continuous refinement, a successful recruitment automation strategy becomes a potent catalyst for growth, setting the stage for a brighter, talent-rich future.
Hirebee focuses on offering you some of the best automated hiring features in the market, including job distribution, candidate sourcing, and candidate screening.
FAQs
What is recruitment automation, and why is it important for modern HR processes?
Recruitment automation refers to the use of technology and software to streamline and optimize various stages of the recruitment process, from sourcing candidates to onboarding. It is important because it increases efficiency, reduces manual workload, improves candidate experience, and enables data-driven decision-making.
What are the key benefits of implementing a recruitment automation strategy?
Implementing a recruitment automation strategy offers several benefits, including accelerated hiring timelines, reduced administrative tasks, improved candidate engagement, enhanced data accuracy, and the ability to focus more on strategic aspects of recruitment.
How can organizations assess their readiness for recruitment automation?
Organizations can assess their readiness for recruitment automation by evaluating their current recruitment processes, identifying pain points and inefficiencies, setting clear goals for automation, and allocating budget and resources for implementation.
What are some best practices for designing a successful recruitment automation strategy?
Best practices include creating candidate personas, building a talent pipeline, implementing AI-powered screening, streamlining interview processes, enhancing candidate experience through personalization, and leveraging data for informed decision-making.
How can organizations choose the right technology for their recruitment automation strategy?
Selecting the right technology involves researching and evaluating automation software, considering integration capabilities with existing systems, assessing user-friendliness, and ensuring scalability to accommodate future growth.