Candidate Sourcing in Recruitment
Candidate sourcing is one of the most important tasks of recruiters. The process involves finding potential candidates and converting them to active candidates through relationship building, or candidate relationship management. But sometimes, it may be difficult to evaluate whether a potential candidate would be a good fit to the job or not, especially if the recruiter is not specialized in the field they're recruiting for. And some sourcing procedures may be too disorganized or ineffective to source productively and produce results.
So what's the solution? How can you source candidates effectively from all lines of work and not worry about all the uncertainties? We present to you Hirebee's solutions which make sourcing an easier and more informative process. Recruiters shouldn't feel unconfident sourcing from fields of work they have little technical familiarity with, and their sourcing should be optimized with a purpose-built database and interface which makes adding candidates to the pipeline simple and quick!
AI Resume Screening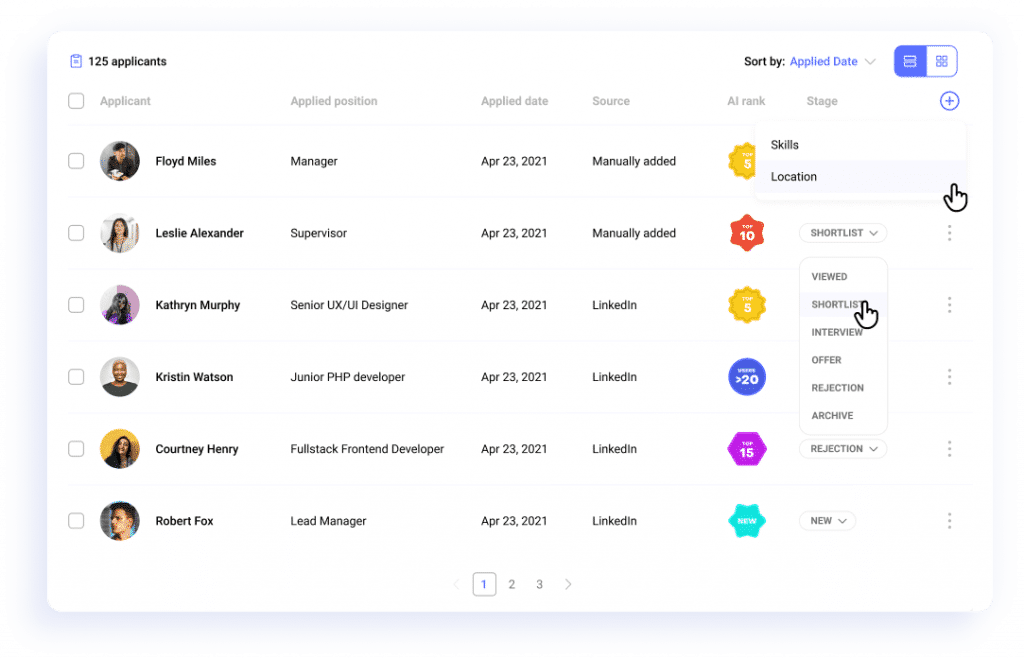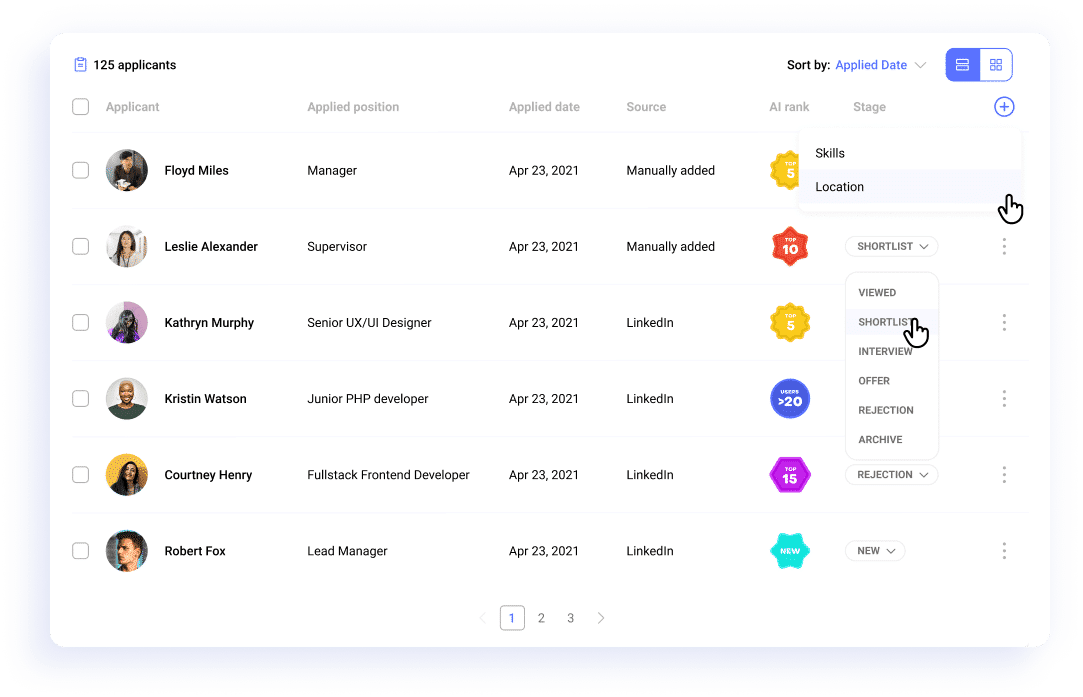 One of the many powerful features you'll be adding to your arsenal by recruiting with HireBee is our AI resume screening. The uncertainty of evaluating the candidates' technical compatibility with the job opening shouldn't haunt you when sourcing! HireBee's deep learning algorithm determines a ranking for your candidates in correspondence to their applied or assigned job. Don't worry! The human is still at the wheel, and will likely always be…
There's a multitude of ways with which you can use this feature to enhance your hiring. In the sourcing front, you are given a ranking which indicates how well the candidate matches for the corresponding job. You can use this feature to start sourcing candidates in your internal database from the top rankings, introducing priorities in your recruitment and making informed hiring decisions.
Hirebee's Sourcing Chrome Extension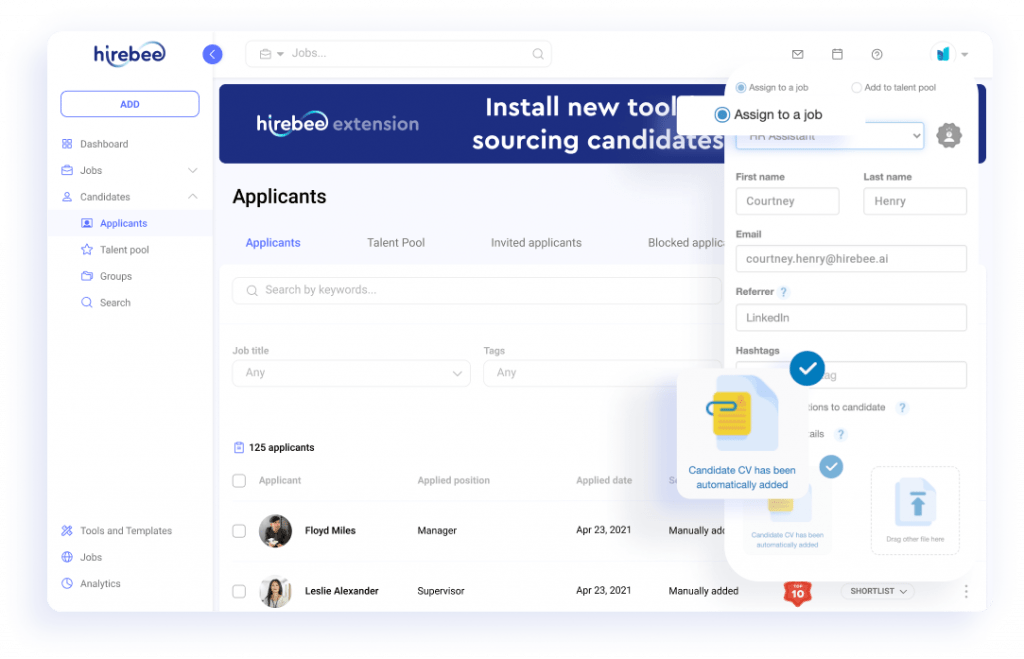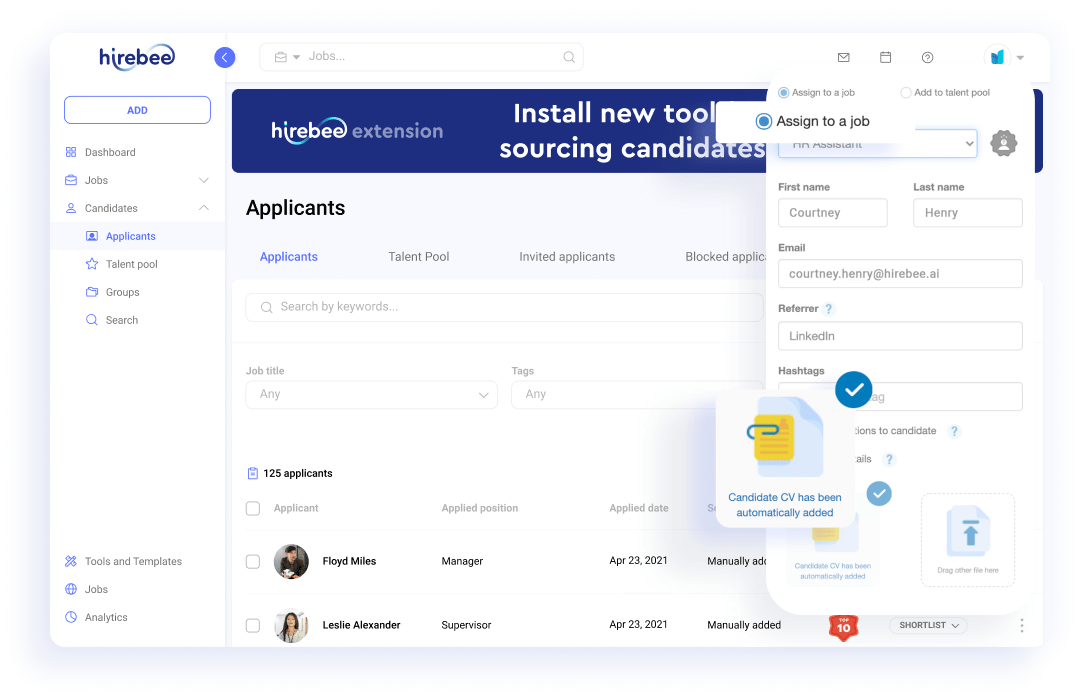 Are you browsing the web and see a candidate you like? Easily import them to your talent pool or assign them to a job with Hirebee's sourcing chrome extension! With a candidate sourcing tool like this, you'll never have to worry about missing your chance to add impressive talent to your pipeline. Set your sights on top talent and source like a Ninja!
Hirebee's sourcing extension adds candidates with automatically filled information, including an auto-completed CV, and allows recruiters to quickly and reliably source their candidates with the options of adding hashtags and notes to create a rich candidate profile which can be easily reviewed throughout the hiring process later on. The extension works with LinkedIn, Gmail, Github, Headhunter and Mail.ru.
Talent Pool Development
The need of talent is perpetual, and that is why recruiters need to be ready to meet their current and future needs. Being prepared with a database of talent sourced is a great way of being ahead of the curve and nurturing relationship with your talent. Develop talent pools with Hirebee to leverage rich candidate profiles with high-functioning capabilities, and the ease of adding candidates either manually or through our chrome extension.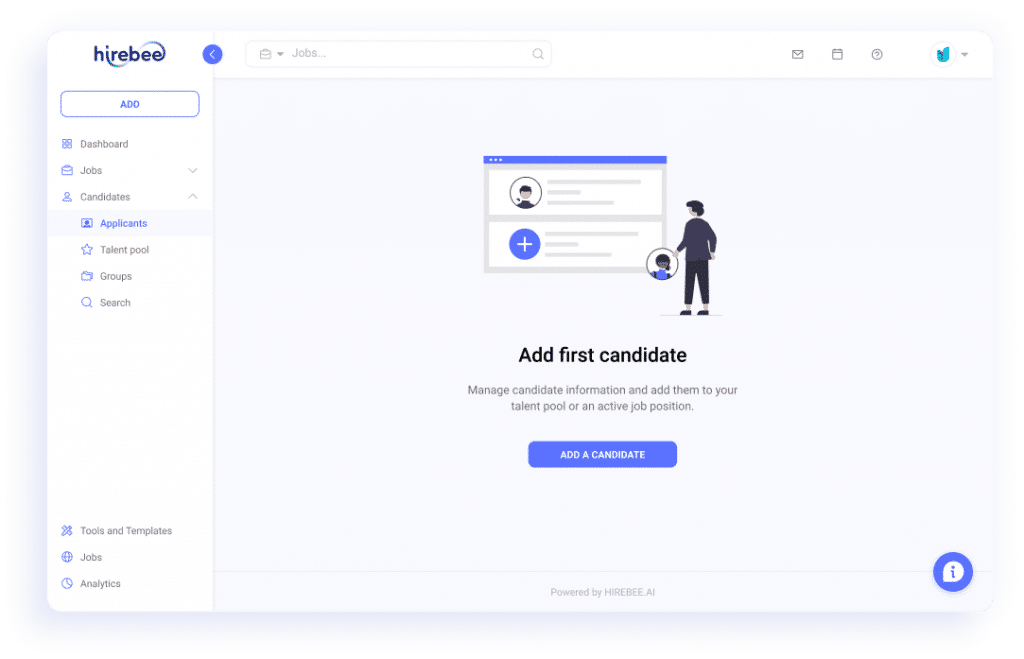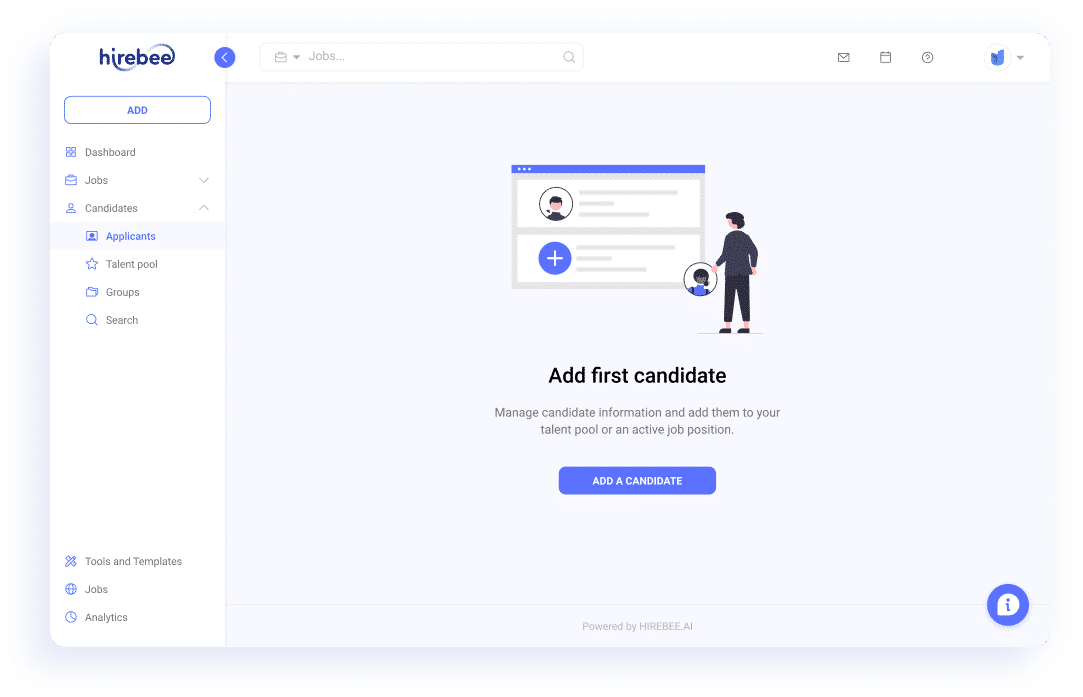 Candidates sourced to your talent pool are always readily accessible and at arm's reach for job offers and communication. Communicating with your passive candidates through the Hirebee platform increases speed and concertation. Hire with focus to boost your candidate experience and productivity.