Unique candidate sourcing methods are an innovative way to find and attract the right talent. These methods can help employers discover and engage with a wider pool of candidates that may not be present on the traditional job platforms. Such talent sourcing methods often create better opportunities for jobseekers who may not be traditionally represented in the job market.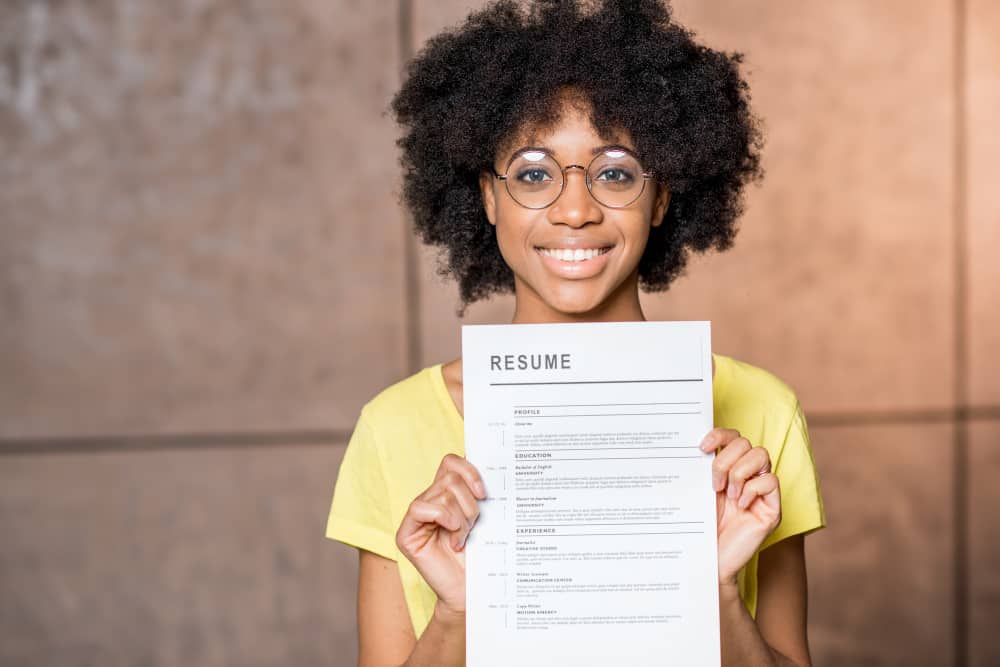 One unique candidate sourcing method is using social media. Employers can search through platforms such as LinkedIn, Twitter, and Facebook to find potential candidates. Social media provides recruiters with a platform to showcase job openings, create targeted campaigns, and connect with a larger and more diverse population of jobseekers. Online referrals through platforms such as LinkedIn and Glassdoor also offer a great method for candidate sourcing.
Referrals can help employers reach beyond their current network and connect with potential hires. A referral program can encourage existing employees to refer contacts in their network who may be a good fit, helping to increase the quality of the candidate pool. In addition, employee referral programs can also be a great source of candidates. Encouraging existing employees to refer contacts can be beneficial as these people could already be aligned with the company's culture and values.
Using job boards is another effective sourcing method, as they can help employers target a wider and more diverse group of jobseekers. Such boards can help employers post jobs on platforms where people are already searching for job opportunities, increasing the chances of finding the ideal candidate. Overall, businesses should consider employing a variety of candidate sourcing methods when looking for the right talent for their organization. Such methods can increase a company's reach and ensure that the quality of the candidate pool remains high.
The Importance of Good Candidate Sourcing
Good candidate sourcing is perhaps one of the most important factors in recruiting and is necessary for any organization to attract the best talent. Candidate sourcing entails the act of finding, engaging and evaluating potential talent needed to fill the open position within an organization. It is important to understand the needs and requirements of the organization and tailor the sourcing process to attract and find the right candidates that are the best match for the position. Good candidate sourcing can save an organization both time and money.
Having potential candidates already identified and evaluated before they begin the application process saves recruiters time sorting through a stack of unqualified resumes. Additionally, a focused candidate sourcing strategy can save advertising costs as there is less need for posting multiple job openings across different online platforms. The best candidates are typically not actively seeking new job opportunities and therefore it is up to recruiters to seek them out.
Ultimately, good candidate sourcing involves a proactive approach to researching and targeting the best talent that fits the organizational culture and mission, utilizing the latest technology, research techniques and innovative sourcing methods that are suitable for the industry. That is why organizations must focus on developing a candidate sourcing process that efficiently attracts and engages the best talent.
Hirebee helps streamline the candidate sourcing process by through automated recruitment features as well as improved job distribution.
Unique Candidate Sourcing Methods You Can Try
Use Social Media Recruiting in the Talent Acquisition Process
Social media recruitment is the use of online platforms such as Facebook, Twitter, and LinkedIn to source and attract candidates for jobs. It is becoming an increasingly popular tool for employers to target diverse and talented potential candidates. By leveraging social media networks and communities, employers can efficiently reach out to job seekers and easily manage the recruitment process.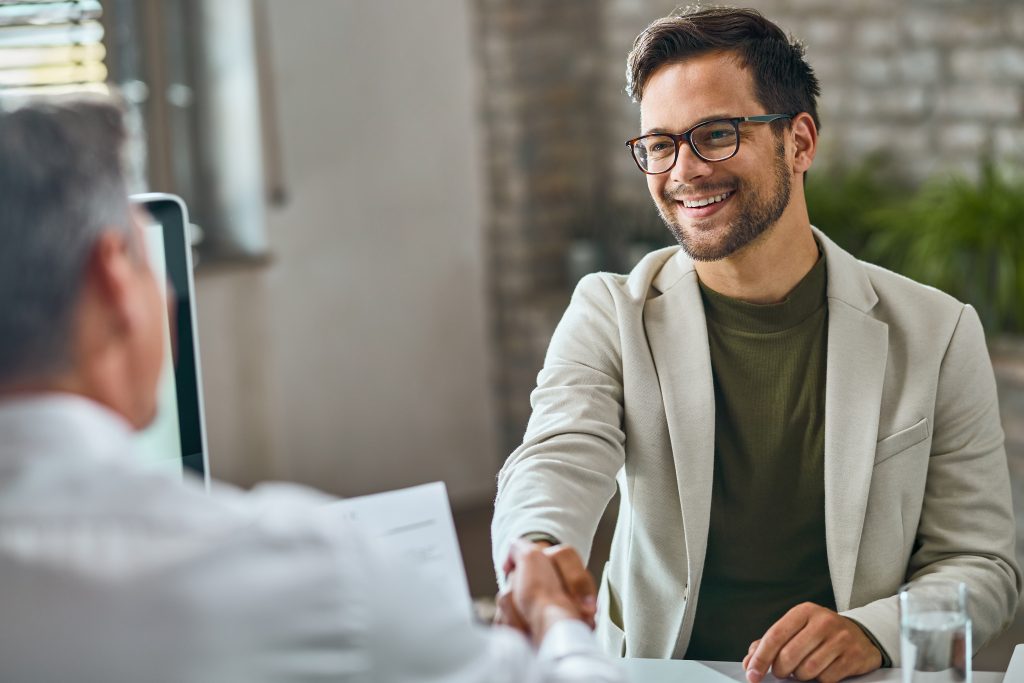 Social media recruitment allows employers to post job announcements, and also allows them to create campaigns and target specific audiences that may be a good fit for their job. Through networking, employers can establish a digital presence and create a talent pipeline. Additionally, employers can create an authentic digital persona through professionalism and helpful content that appeals to the target audiences.
Another advantage of using social media in the recruitment process is it enables employers to quickly assess talent. Through the use of review sites, employers can see what past experience, skills, and attitude potential candidates have. Potential candidates can also respond to advertisements quickly, thus reducing time to hire. Overall, social media recruiting is a great way for employers to find potential employees with the right qualifications and abilities. By leveraging building relationships, targeting the right audience, and efficiently assessing talent, employers can successfully find the right talent for their organization.
Make Use of Employee Referrals as Recruitment Strategies
Employee referrals are one of the most effective recruitment strategies for companies. They offer numerous advantages such as a ready pool of qualified job candidates, lowered recruitment costs and improved hiring success rate. Employees offer trusted references, making the selection process more professional, quicker and easier.
Employee referrals can help the company expand its reach to potential candidates. By leveraging their networks, employees can tap into the wider pool of potential candidates, thereby broadening the scope of hires made. Through employee referrals, companies can recruit high-quality candidates faster and more easily than ever before. In addition, employee referrals can help build a positive culture and boost employee morale. This can lead to increases in productivity and decreased employee turnover.
Through referrals, companies have the opportunity to build strong relationships with employees who can be strong advocates and mentors. Employee referrals also offer a unique opportunity to attract diverse candidates and tap into talent that may not be accessible through traditional recruiting methods. By leveraging their own networks and tapping into their own diverse candidate networks, companies can better connect with a wider range of candidates. Overall, the advantages of employee referrals cannot be overstated.
They offer a cost-efficient route to employer branding and recruitment. In addition, they can increase the likelihood of hiring quality candidates, improve company culture and help employers build relationships with their trusted network of referrals.
Improve You Candidate Outreach Messages
Candidate outreach messages for successful social media recruiting must be engaging and informative. It's important to start with a concise and catchy headline that instantly piques the candidate's interest. Afterwards, provide a brief description of the company and the position. Be sure to include the most desirable aspects of the job, such as competitive pay, exceptional benefits, and a great working culture.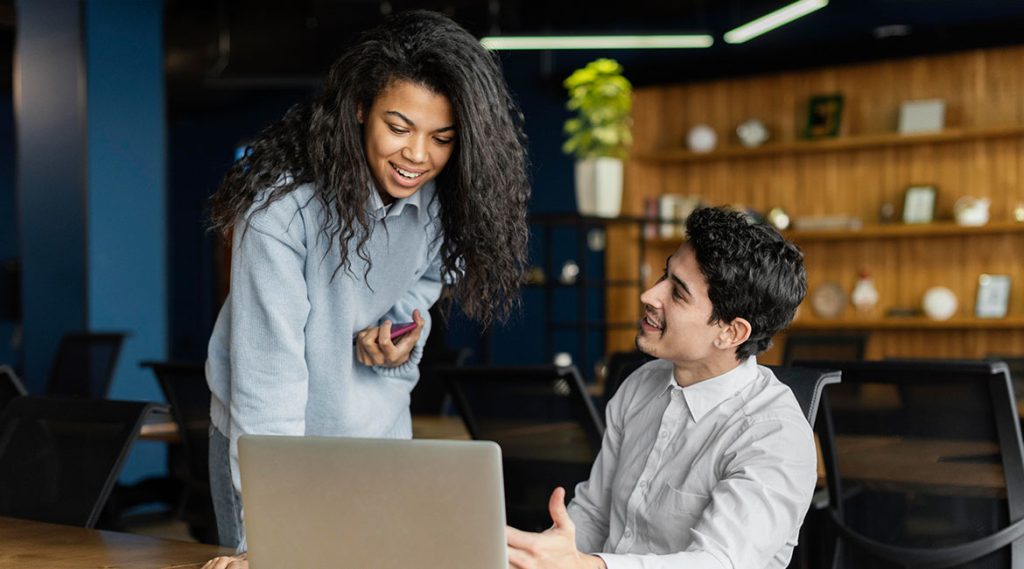 In addition to the job description, include a call-to-action, such as "apply now" or "submit resume." Offer detailed instructions on how to apply and make sure to include a link to the job posting or website where they can get more information. Keep the language simple, but exciting and upbeat. Make sure to also invite candidates to reach out if they have any questions or would like more information.
This puts them in control, allows them to get any information they need, and can help build a relationship. Finally, encourage the audience to share this post or tag friends who might be interested; it's a great way to expand your reach and find stronger candidates. By following these guidelines, you can create effective messaging that will successfully attract top candidates for your open positions.
Build a Strong Employer Brand
An effective employer brand can help companies attract and retain top talent. Employers must create an employer brand that focuses on highlighting their organization's strengths, including its culture, history, mission, and values. This can be done by defining and communicating their employer brand message across all external and internal communications, including on the company website, recruitment materials, and job postings.
Employers should also consider utilizing social media and networking sites to build and boost their employer brand. Additionally, providing candid employee testimonials can help demonstrate an authentic picture of the work environment. Employer branding also includes ensuring job postings are indexed in the most effective online job boards and are effectively targeting potential candidates.  
Companies should also look into improving their recruitment processes to reduce the time and effort it takes for candidates to apply. This could include using technology such as applicant tracking systems which make it easier for employers to search for, monitor and follow up on candidates. Finally, employers should look into hosting career fairs and engaging with schools and universities to raise brand awareness and engage with potential candidates.
Focus On Offline Recruiting as Well
To maximize your recruitment options, it's important to also focus on offline, direct recruiting. Direct recruiting presents multiple benefits such as being able to convey your message better and establish true connections with potential candidates. It also opens up avenues to source candidates that a solely online process may not capture.
The quality of candidates you can attract through direct recruiting is significantly higher as they've been handpicked by the hiring team. Direct recruiting also has positive implications from a cost saving and ROI perspective as it eliminates certain unnecessary recruiting costs associated with online recruitment like job postings and headhunter fees. Many creative approaches to direct recruitment can help you even further expand your pool of potential hires.
Examples include: – Recruiting events: attending or hosting recruiting events or job fairs on college campuses or other community gathering places can be a great way to meet potential candidates and gauge their interest in your company. – Employee referrals: leveraging existing relationships of your existing team members can be an effective way to identify candidates that may not be present in other talent pools. – Networking: Reach out to candidates through professional associations, associations related to your industry, as well as alumni networks of universities. Finally, don't underestimate the value of personal relationships.
By effectively leveraging your current internal and external networks, you can build relationships with potential recruits and stand out from the competition. This creativity and personal touch often pays dividends when it's time to fill important roles.
The Benefits of Improving Sourcing
It Can Reduce Time of Hire
Improving candidate sourcing can significantly reduce time of hire in the hiring process. This is especially important for businesses that are hiring multiple crew members or need quick turnaround times for their staffing needs. Enhancing the candidate sourcing process can result in higher quality and more efficient recruiting.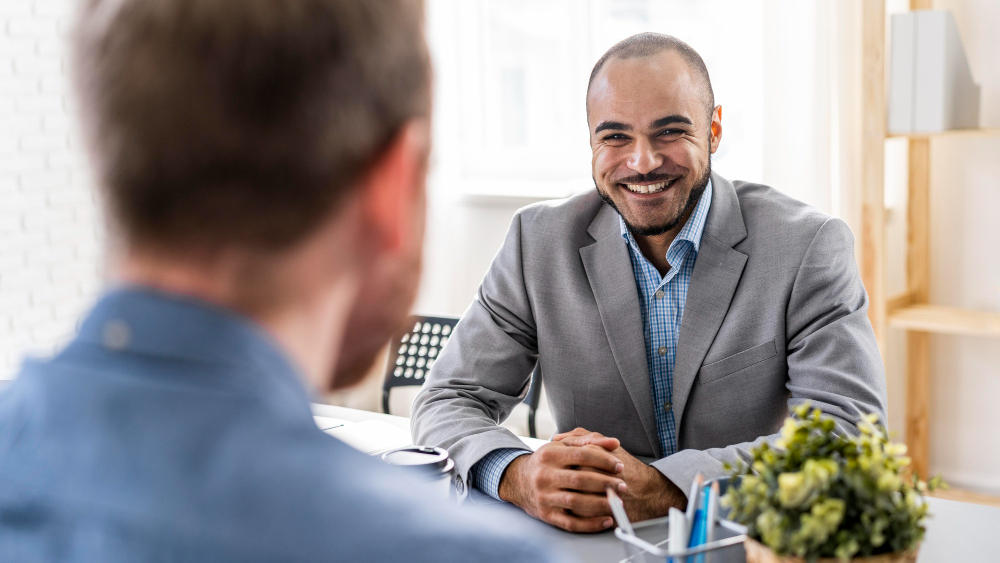 For example, streamlining the job posting and candidate search process through refining job titles, descriptions and key words can help employers more quickly identify qualified and available candidates. Additionally, leveraging technology and taking advantage of online job postings and candidate search tools such as social media, job boards, and applicant tracking systems can help businesses contact potential candidates more quickly and efficiently.
Furthermore, establishing relationships with colleges or technical schools and partnering with recruitment agencies or temp services can provide companies with a larger pool of quality candidates to choose from. Overall, improving candidate sourcing can help businesses hire more quickly as they now have access to more qualified applicants. Consequently, this can save companies time and money, while ensuring they hire the best qualified employees.
Helps Improve Workforce Diversity
Improving candidate sourcing is a key step towards building a diverse and inclusive workforce. By leveraging diverse talent sourcing techniques and broadening the talent pool, businesses can unlock the potential of new sources of talent, allowing them to find and employ candidates from a variety of backgrounds, cultures and experiences.
Diverse candidate sourcing can also help organizations be better prepared for future talent needs. With the influx of candidates from different countries, organizations can fill roles with a broader mix of skills and talent and increase their diversity. Improvements in candidate sourcing can also help widen the reach of the recruitment process. By using online networks and job boards, employers can cast the net wider and attract passive candidates who might otherwise be overlooked. Last but not least, improved candidate sourcing can help reduce the cost of recruiting and enable companies to optimize their staffing needs more quickly and efficiently.
By leveraging emerging technologies and streamlining the hiring process, organizations can select the right candidate without having to invest massive amounts of time and resources into the process.
Conclusion
Candidate sourcing should always be strategic and creative. Utilizing a combination of traditional and creative methods of sourcing can yield excellent results. Whether it be harnessing the power of social media sites, collaborations with other organizations, artificial intelligence and more, there are a variety of unique candidate sourcing methods that one can try to make the recruitment process more efficient.
Hirebee ensures that you do not have to worry about spending time try to source the right candidates for your business, as the automated recruitment features allow you to effectively optimize your hiring process.