The rapid proliferation of remote work has ushered in a new era of employment, revolutionizing traditional workplace dynamics. As organizations adapt to this transformative shift, the process of candidate screening becomes paramount.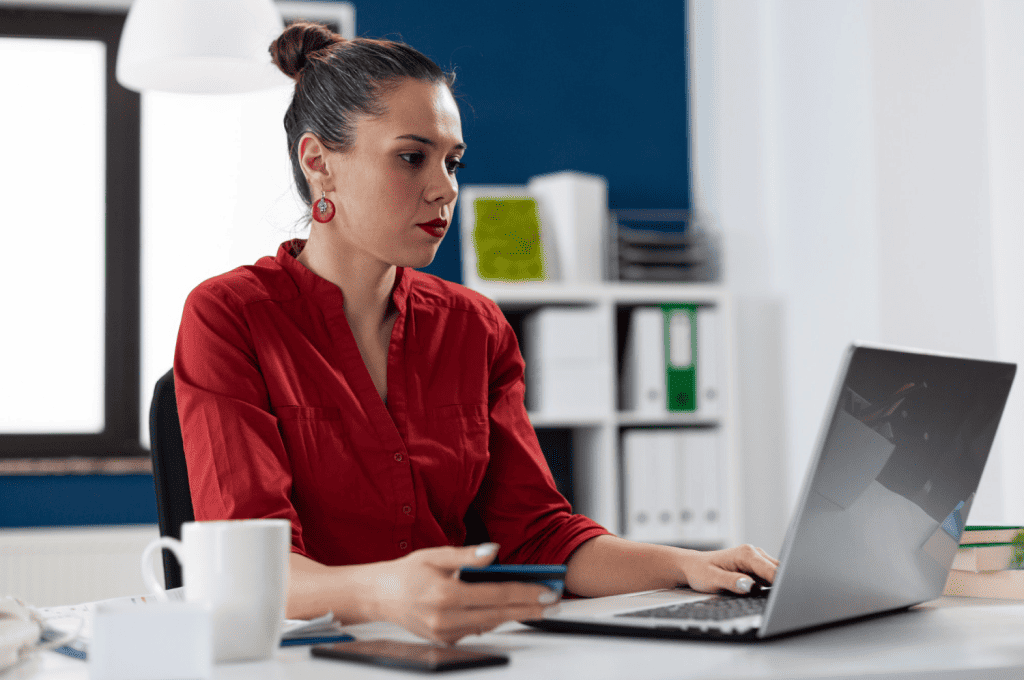 This paper delves into the challenges and strategies involved in assessing potential remote employees, recognizing the need for innovative approaches to evaluate competencies in the absence of conventional in-person interactions. The remote work landscape introduces complexities ranging from assessing soft skills and cultural fit to ensuring unbiased evaluations through technology-driven assessment tools. This paper explores how redefined job descriptions, video interviews, AI integration, and collaborative skill testing have emerged as effective strategies.
By examining case studies and ethical considerations, this paper sheds light on the evolving paradigms of candidate screening. As remote work continues to reshape the professional landscape, a comprehensive understanding of remote candidate assessment becomes essential for organizations aiming to build successful and cohesive remote teams.
Hirebee allows you to find the best candidates for your specific needs through recruitment marketing and job distribution features.
Challenges in Candidate Screening for Remote Work
The widespread adoption of remote work has introduced a new set of challenges and considerations in the process of candidate screening. One of the foremost challenges is the diminished opportunity for face-to-face interaction, leading to difficulties in accurately assessing candidates' soft skills and cultural fit within the organization. Traditional in-person interviews provided valuable cues such as body language and interpersonal dynamics, which are harder to discern in virtual settings.
Additionally, the use of assessment tools and technology in remote candidate screening raises concerns regarding their reliability and validity. Ensuring fair and unbiased evaluations becomes crucial as algorithms and automated assessments become more prevalent. Companies must strive to eliminate biases that could potentially disadvantage certain candidates based on factors unrelated to job performance.
Another vital aspect is the evaluation of communication and collaboration skills, which are paramount in a remote work environment. Assessing candidates' ability to effectively communicate and collaborate virtually poses a challenge, as it requires a different skill set compared to in-person teamwork. Identifying candidates who excel in virtual communication and can contribute positively to remote teams becomes imperative.
In conclusion, the challenges in candidate screening for remote work primarily revolve around the limitations of virtual interactions, concerns about the fairness and accuracy of assessment tools, and the need to accurately evaluate remote-specific skills. Addressing these challenges requires innovative strategies and a proactive approach to ensure that organizations can identify and select the most suitable candidates for remote roles.
Strategies for Effective Candidate Screening in Remote Work
As remote work becomes increasingly prevalent, the challenges of identifying suitable candidates have evolved. To navigate these complexities, organizations must adopt innovative strategies for effective candidate screening in the remote work era.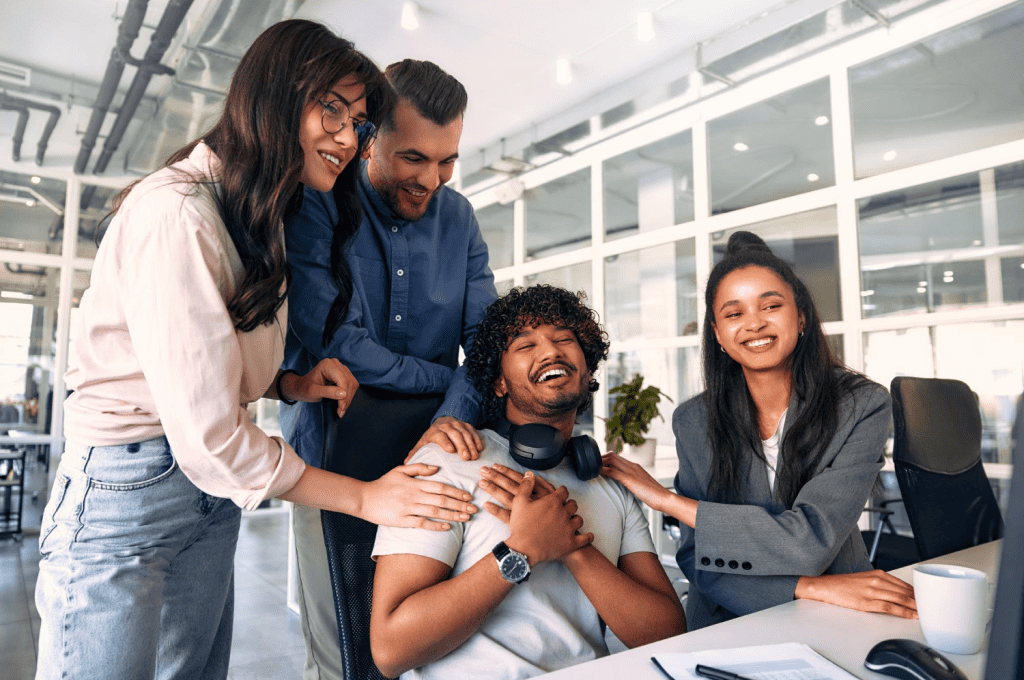 Rethinking Job Descriptions and Requirements:
Traditional job descriptions often fall short in capturing the unique demands of remote roles. Companies should emphasize skills specifically relevant to remote work, such as self-motivation, time management, and digital communication proficiency. Clear performance metrics should be established, outlining what success looks like in a remote context.
Leveraging Video Interviews and Assessments:
Video interviews offer a closer approximation to in-person interaction, enabling evaluators to gauge nonverbal cues and communication skills. Structured interview frameworks should be employed, focusing on competencies crucial for remote work, such as adaptability, autonomy, and problem-solving. Role-specific simulation exercises can further assess a candidate's ability to navigate remote challenges.
Utilizing AI and Data Analytics
Advanced algorithms can analyze candidate data to predict their success in remote roles. This includes assessing work patterns, communication styles, and collaboration tendencies. To address bias concerns, efforts must be directed towards refining algorithms to ensure equitable evaluations, thereby enhancing diversity and inclusivity in remote hiring.
Testing Remote Collaboration Skills
Virtual teamwork is central to remote work success. Incorporating group exercises and virtual team challenges during the screening process allows candidates to demonstrate their collaborative aptitude across digital platforms. Problem-solving tasks that mirror real-world remote scenarios provide insight into a candidate's decision-making and adaptability.
By implementing these strategies, organizations can tailor their candidate screening processes to the demands of remote work. The dynamic nature of remote work requires an agile approach to screening, ensuring that individuals selected possess not only the necessary skills but also the adaptability to thrive in a distributed work environment.
Best Practices for Remote Candidate Screening
Effectively screening candidates for remote work roles requires a thoughtful and structured approach to ensure the right fit and maximize performance. Implementing best practices in remote candidate screening is essential to overcome the unique challenges posed by the remote work era.
Establishing a Consistent Evaluation Process
Developing a standardized process for candidate assessment ensures fairness and consistency. Clearly outline the steps, evaluation criteria, and communication methods to create a level playing field for all applicants. This minimizes the risk of subjective biases and provides a reliable benchmark for candidate comparison.
Training Interviewers and Evaluators
Remote candidate screening demands a nuanced skill set for interviewers. Providing training on virtual interviewing techniques, effective questioning, and evaluating remote-specific attributes can enhance the accuracy of assessments. Interviewers should also be educated on potential biases and how to mitigate them in virtual interactions.
Incorporating Multi-dimensional Evaluations
A holistic assessment approach is crucial. Beyond technical skills, consider evaluating adaptability, self-motivation, and time management abilities. Combine video interviews, role-play scenarios, and cognitive assessments to gain insights into a candidate's suitability for remote work dynamics.
Ensuring a Positive Candidate Experience
The candidate experience during the screening process reflects your company's culture and values. Clear communication, timely feedback, and respectful interactions leave a lasting impression, regardless of the outcome. A positive experience can foster goodwill and attract top talent, even if the candidate doesn't move forward.
Continuous Improvement and Adaptation
The remote work landscape evolves rapidly. Regularly assess and refine your screening strategies based on candidate feedback, performance data, and industry trends. Embrace agility in adjusting your evaluation methods to align with the changing expectations and requirements of remote work candidates.
In conclusion, adopting these best practices can enhance the effectiveness of remote candidate screening, facilitating the identification of candidates who possess the skills and traits necessary for success in remote work environments. By establishing a consistent process, training evaluators, employing multi-dimensional assessments, prioritizing candidate experience, and staying adaptable, organizations can navigate the challenges of remote candidate screening and build a strong remote workforce.
Case Studies and Examples
In this section, we delve into real-world case studies and examples that illustrate effective approaches to candidate screening in the remote work era. These cases highlight innovative strategies adopted by various companies to address the unique challenges posed by remote hiring.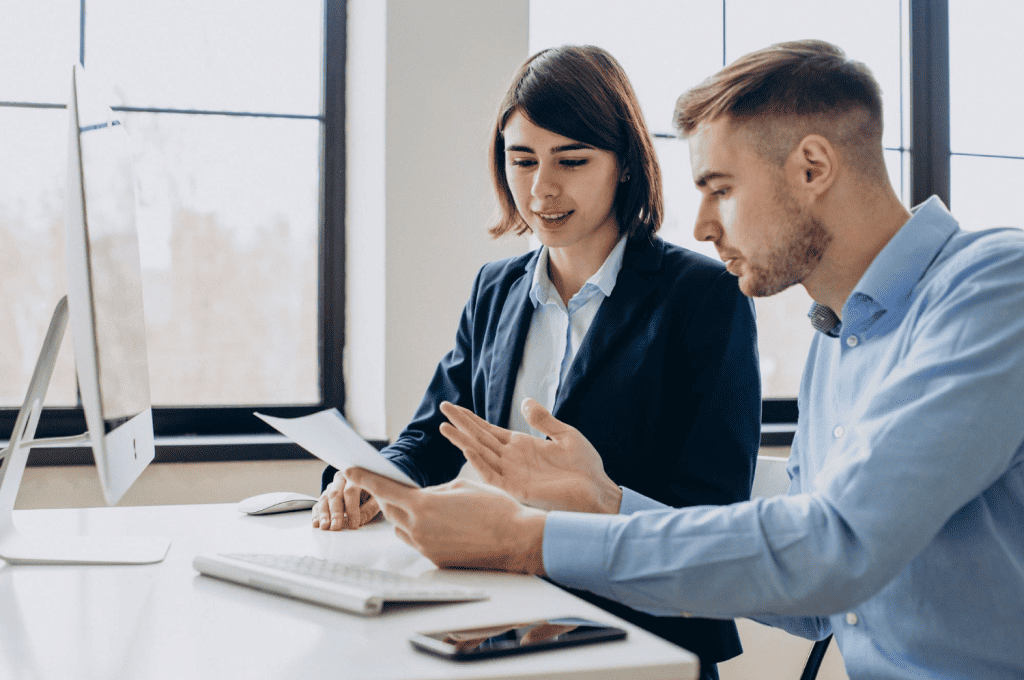 Company A recognized the need to revamp its remote job descriptions to better align with the skills required for successful virtual collaboration. By emphasizing specific remote-specific competencies such as self-motivation, time management, and virtual communication, they attracted candidates who thrived in remote work settings. This shift not only improved the quality of their remote workforce but also facilitated a smoother onboarding process.
Company B took a proactive approach by implementing video-based role-play assessments during their screening process. These assessments simulated remote work scenarios, evaluating candidates' problem-solving abilities, communication skills, and adaptability in virtual environments. By incorporating real-life challenges, Company B gained valuable insights into candidates' potential to excel in remote roles, enabling them to make more informed hiring decisions.
Meanwhile, Company C harnessed the power of AI-driven candidate ranking to streamline their remote hiring process. By analyzing a diverse range of data points from candidate profiles and assessments, they identified patterns indicative of success in remote positions. This data-driven approach not only saved time but also mitigated potential bias, contributing to a more equitable evaluation of candidates' suitability for remote work.
These case studies underscore the importance of tailoring candidate screening methodologies to the unique demands of remote work. By leveraging creative solutions and technological advancements, companies can not only identify top-tier remote talent but also enhance overall organizational performance in the ever-evolving landscape of remote work.
Ethical Considerations in Remote Candidate Screening
In the rapidly evolving landscape of remote candidate screening, several ethical considerations demand careful attention to ensure fairness, transparency, and respect for candidates' rights. As organizations adopt innovative methods to assess candidates for remote roles, it is imperative to address the following ethical concerns: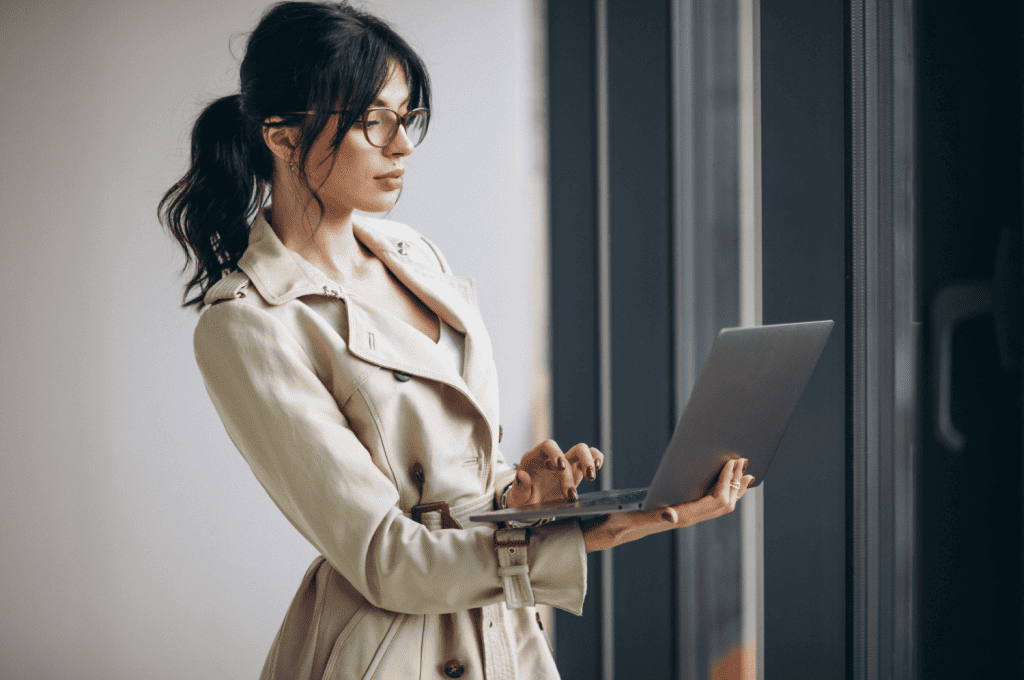 Privacy remains a paramount concern in remote candidate screening. The use of video interviews, AI-driven assessments, and other digital tools necessitates the collection and processing of sensitive personal data. Companies must adhere to data protection regulations and implement robust security measures to safeguard candidates' information from unauthorized access and breaches.
Mitigating bias and discrimination is another critical aspect. Remote assessments, while intended to be objective, may inadvertently amplify certain biases present in the evaluation process. To counter this, organizations must continually assess and refine their assessment tools, ensuring that they do not perpetuate systemic biases based on gender, race, or other protected characteristics. Transparent and data-driven algorithms can help reduce bias and promote fairness.
Transparency in evaluation methods is vital to foster trust and maintain candidate confidence. Candidates should have a clear understanding of the assessment process, the criteria used, and the implications of the results. Providing candidates with information about how their data will be used and ensuring their informed consent can enhance ethical practices in remote candidate screening.
In conclusion, as remote work becomes more prevalent, ethical considerations in candidate screening take on heightened importance. Organizations must uphold principles of privacy, fairness, and transparency throughout the evaluation process. By doing so, they can not only identify the best-suited candidates but also contribute to a positive and equitable remote work environment for all.
Conclusion
In an evolving landscape of remote work, effective candidate screening remains pivotal. Navigating challenges such as remote skill assessment and unbiased evaluation requires innovative strategies. Embracing video interviews, AI, and holistic approaches enhances selection accuracy. Ethical considerations, transparency, and privacy safeguards are essential. As hybrid models emerge, adapting screening methods becomes imperative. This dynamic environment demands continuous evolution, emphasizing agility and responsiveness in remote hiring practices. By embracing technology, refining evaluation techniques, and fostering a candidate-centered approach, organizations can successfully navigate the complexities of remote candidate screening and ensure a skilled and compatible workforce for the future.
Hirebee offers multiple recruiting solutions to businesses with job distribution features and very effective recruitment automation, which can make hiring much easier.
FAQs
Why is candidate screening in the remote work era different from traditional methods?
In the remote work era, candidate screening faces unique challenges due to the absence of face-to-face interactions. Evaluating soft skills, cultural fit, and communication abilities becomes more complex. The reliance on virtual assessments and technology introduces new considerations for fairness and reliability.
How can organizations assess soft skills and cultural fit in remote candidates?
Assessing soft skills and cultural fit can be achieved through targeted questioning in video interviews, role-specific simulation exercises, and even virtual team challenges. Organizations can also leverage AI and data analytics to analyze communication patterns and collaboration tendencies.
What strategies are effective in adapting candidate screening for remote roles?
Effective strategies include revising job descriptions to emphasize remote-specific skills, using structured video interviews, incorporating AI-driven predictive models, and testing remote collaboration skills through practical exercises. The key is to align the evaluation process with the demands of remote work.
How can organizations ensure fairness and mitigate bias in remote candidate screening?
To ensure fairness, organizations should continuously monitor and refine assessment tools to prevent biased outcomes. Transparent algorithms and data-driven insights can help reduce unconscious bias. Comprehensive training for evaluators on ethical practices is also crucial.
How can remote collaboration skills be assessed during candidate screening?
Remote collaboration skills can be assessed through group exercises and virtual team challenges that simulate real-world remote work scenarios. Problem-solving tasks that require candidates to navigate remote communication and collaboration dynamics provide valuable insights.