Effective candidate screening is a critical aspect of the recruitment process that significantly impacts the success and productivity of organizations. Identifying the most suitable candidates from a large pool of applicants is a complex task that requires time, effort, and expertise. However, the advent of artificial intelligence (AI) has revolutionized various industries, and recruitment is no exception.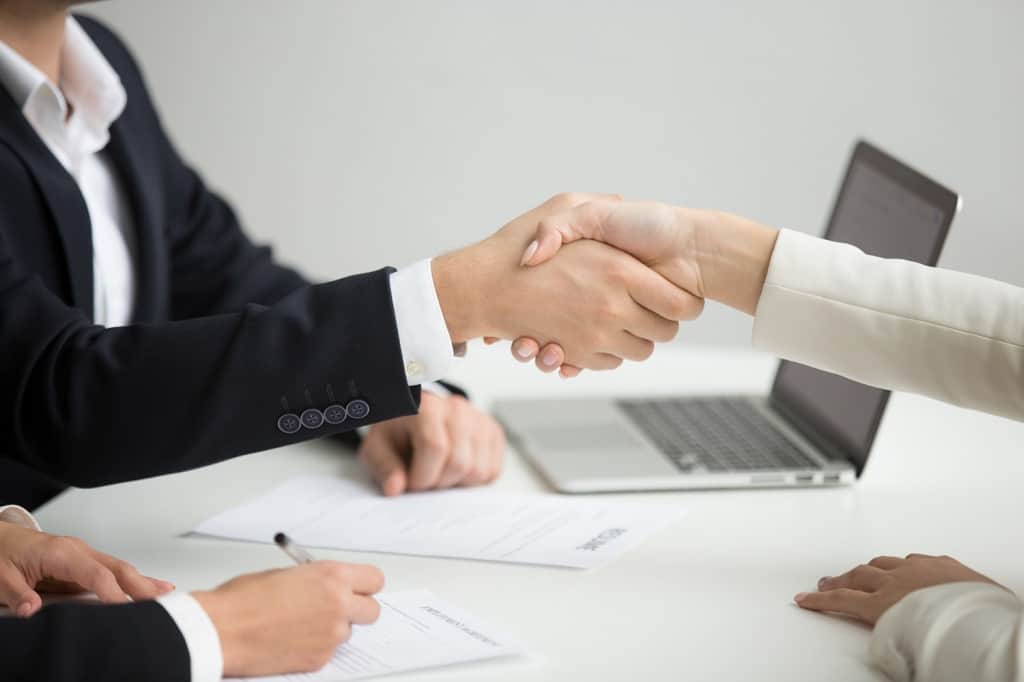 AI offers immense potential for transforming candidate screening by leveraging advanced algorithms and machine learning techniques to automate and optimize the process. With the ability to analyze vast amounts of data, identify patterns, and make accurate predictions, AI can significantly enhance the efficiency, objectivity, and effectiveness of candidate screening.
The purpose of this outline is to explore the possibilities and benefits of unleashing the potential of AI for productive and successful recruitment. By leveraging AI technologies, organizations can streamline their screening processes, identify top talent more efficiently, and make informed hiring decisions.
In the following sections, we will delve into the current candidate screening process, its limitations, and the need for transformation. We will then discuss the various ways in which AI can be leveraged to revolutionize candidate screening, including the benefits and advantages it offers. We will outline the key steps involved in designing an AI-powered screening system, integrating AI into the recruitment process, evaluating and improving the system, and overcoming challenges and concerns.
Additionally, we will highlight success factors, best practices, and real-world examples of organizations that have successfully implemented AI in candidate screening. By examining these case studies, we can gain insights into the practical applications of AI in recruitment and understand the positive outcomes it can deliver.
Hirebee ensures that you are able to find the best candidates for your specific team with the help excellent candidate screening and candidate sourcing features.
Ultimately, this outline aims to encourage organizations to embrace AI and explore its potential for transforming their candidate screening processes. By leveraging AI technologies effectively, organizations can unlock a competitive edge, attract top talent, and build a productive and successful workforce.
Understanding the Current Candidate Screening Process
Traditional candidate screening methods typically involve manual review of resumes, cover letters, and application forms. Recruiters or hiring managers spend a significant amount of time reviewing each application, looking for relevant qualifications, skills, and experience. Additional steps may include phone screenings, interviews, and reference checks to narrow down the pool of candidates. This process is often time-consuming and subjective, relying heavily on the expertise and biases of the human reviewers.
Limitations and challenges faced in traditional screening:
Time and resource-intensive: Traditional screening processes can be time-consuming, especially for high-volume recruitment, resulting in delays and increased costs.
Bias and subjectivity: Human reviewers may unintentionally introduce biases based on factors like gender, race, or educational background. This can lead to unfair and discriminatory outcomes.
Inconsistent evaluation criteria: Different reviewers may have varying interpretations of job requirements, leading to inconsistent evaluations of candidates.
Lack of scalability: Traditional screening methods may struggle to handle large applicant pools efficiently, particularly when there are limited resources and time constraints.
Limited predictive ability: Human reviewers' ability to predict a candidate's performance on the job based on their application materials alone can be challenging and subjective.
The need for transformation and optimization
With advancements in AI technology, there is an opportunity to transform and optimize the candidate screening process. AI-powered screening offers several advantages over traditional methods, including increased efficiency, reduced bias, scalability, and improved predictive capabilities.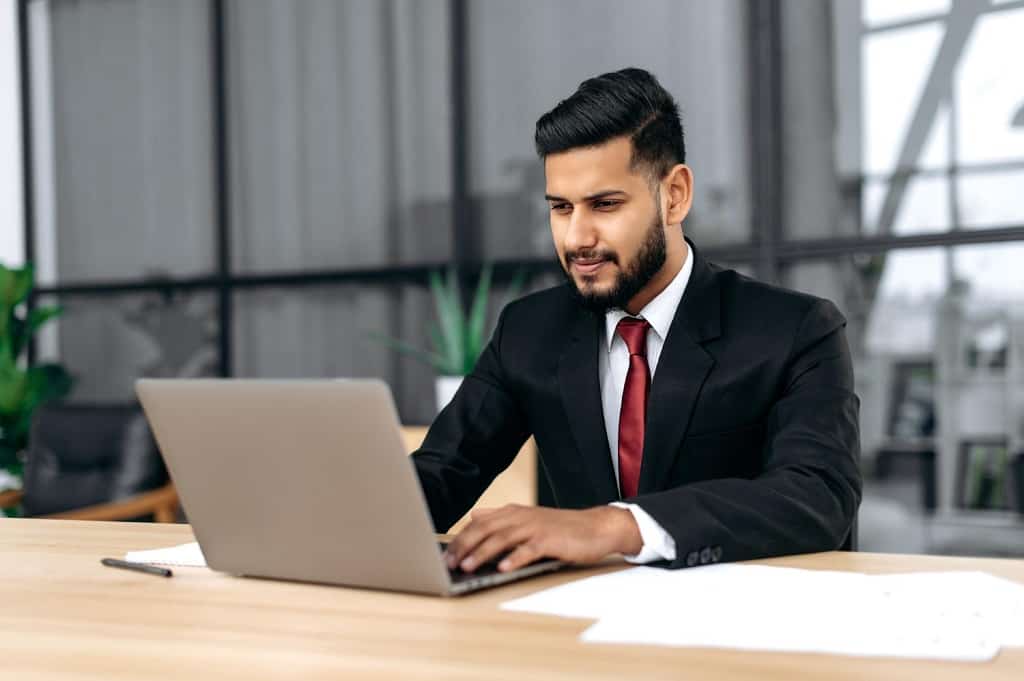 By leveraging AI, organizations can enhance their recruitment efforts, identify top candidates more effectively, and streamline the overall hiring process. However, it is important to carefully design and implement AI systems to ensure fairness, transparency, and compliance with legal and ethical standards.
Leveraging AI in Candidate Screening
In recent years, the advancements in artificial intelligence (AI) have opened up new possibilities for transforming candidate screening in recruitment. AI technologies, such as machine learning and natural language processing, can analyze large volumes of data, identify patterns, and make data-driven decisions. These capabilities make AI a valuable tool for enhancing the efficiency, accuracy, and effectiveness of candidate screening processes.
Benefits and advantages of AI-powered screening:
Improved efficiency: AI-powered screening systems can process large volumes of resumes and applications much faster than manual methods. This saves significant time and resources for recruiters, allowing them to focus on higher-value tasks.
Enhanced accuracy: AI algorithms can be trained to identify relevant skills, qualifications, and experience more accurately, reducing the risk of human errors or biases in candidate evaluation.
Scalability: AI systems can handle a large number of applicants simultaneously, ensuring consistent evaluation criteria and reducing the chances of overlooking qualified candidates.
Objective decision-making: AI algorithms make decisions based on predefined criteria, reducing the potential for unconscious biases that may affect human decision-making.
Improved candidate experience: AI-powered screening can provide prompt feedback to candidates, keeping them informed about their application status and creating a positive impression of the organization's efficiency and transparency.
Examples of successful AI implementation in candidate screening:
Resume screening: AI can analyze resumes and extract relevant information, such as skills, education, and work experience, to match against job requirements. This helps recruiters identify top candidates more efficiently.
Video interviews and assessments: AI-powered systems can analyze facial expressions, speech patterns, and non-verbal cues to evaluate candidate performance in video interviews or assessments, providing additional insights to assist in decision-making.
Predictive analytics: AI algorithms can analyze historical recruitment data to identify patterns and predict candidate success based on various factors, such as previous job performance, educational background, and skills. This enables organizations to make more informed hiring decisions.
Chatbots and virtual assistants: AI-powered chatbots can interact with candidates, answer frequently asked questions, and gather relevant information, streamlining the initial screening process and providing a positive candidate experience.
Overall, leveraging AI in candidate screening has the potential to revolutionize recruitment practices by increasing efficiency, improving accuracy, and enhancing the overall quality of hiring decisions.
Designing an AI-Powered Candidate Screening System
Defining job requirements and candidate profiles:
Clearly identify the specific skills, qualifications, and characteristics required for the job position.
Develop detailed candidate profiles that align with the job requirements, considering both hard and soft skills.
Collaborate with hiring managers and subject matter experts to ensure comprehensive understanding of job requirements.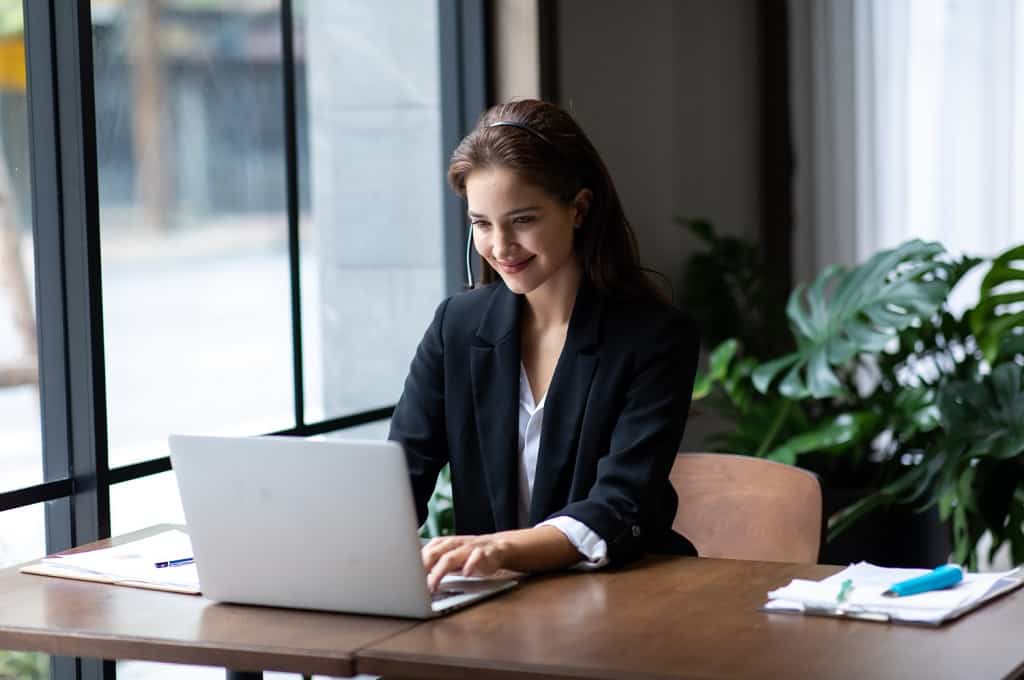 Data collection and preprocessing for training the AI system:
Gather relevant data from various sources, such as resumes, job applications, assessments, and past candidate records.
Ensure the data is comprehensive, accurate, and representative of the desired candidate pool.
Preprocess and clean the data to eliminate duplicates, inconsistencies, and irrelevant information.
Anonymize personal information to address privacy concerns and comply with data protection regulations.
Identifying relevant features and key indicators for screening
Analyze the collected data to identify key features and indicators that differentiate successful candidates from others.
Explore both traditional criteria and potential new indicators that AI algorithms can leverage.
Consider factors such as educational background, work experience, certifications, project portfolios, and performance in assessments.
Choosing appropriate AI algorithms and models
Evaluate different AI algorithms and models suitable for candidate screening, such as machine learning, natural language processing (NLP), or deep learning.
Select algorithms based on their ability to handle the specific data types, volume, and complexity of the candidate screening task.
Consider pre-trained models or explore the possibility of training custom models using the collected data.
Training and fine-tuning the AI system
Split the collected data into training, validation, and test sets.
Train the selected AI models using the training data, adjusting hyperparameters and optimizing model performance.
Validate the trained models using the validation set to ensure generalizability and avoid overfitting.
Fine-tune the models iteratively, incorporating feedback from recruiters and continuously improving their screening accuracy.
By following these steps, organizations can design an effective AI-powered candidate screening system that leverages machine learning algorithms, NLP techniques, and data-driven insights to efficiently identify the most qualified candidates. It is crucial to involve subject matter experts, recruiters, and hiring managers throughout the process to ensure the AI system aligns with the specific job requirements and organizational goals.
Integrating AI into the Recruitment Process
In order to effectively leverage AI for candidate screening, it is crucial to integrate the AI-powered system seamlessly into the recruitment process. This section explores the steps involved in integrating AI and collaborating with HR and hiring teams for a productive and successful recruitment process.
Identifying suitable stages for AI-powered screening
Job Analysis: Begin by identifying the stages in the recruitment process where AI-powered screening can add the most value. Typically, AI can be integrated at the initial screening stage, where it can efficiently analyze a large volume of resumes and applications, saving time for recruiters.
Screening Criteria: Work closely with HR and hiring teams to define the specific criteria and qualifications that the AI system should consider during the screening process. This includes identifying key skills, experience levels, educational qualifications, and any other relevant factors.
Customization: Tailor the AI system to align with the specific requirements of the organization and the job position. Different roles may have different screening criteria, and the AI system should be adaptable to handle these variations.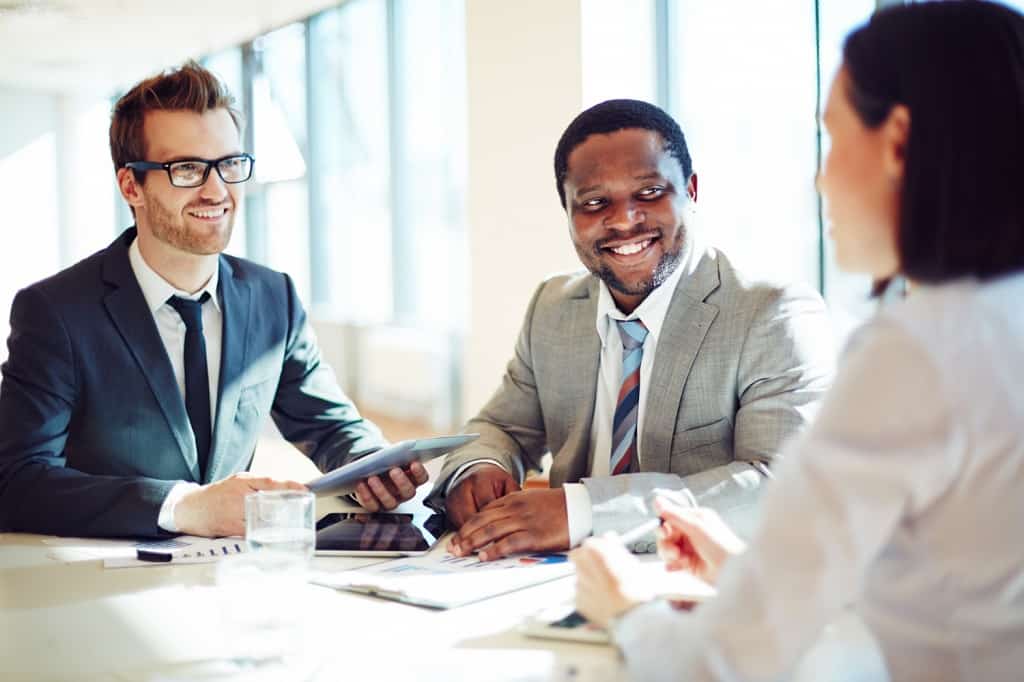 Collaborating with HR and hiring teams for seamless integration
Clear Communication: Maintain open and transparent communication channels with HR and hiring teams to understand their needs, concerns, and expectations. Ensure that the AI system aligns with the organization's recruitment goals and objectives.
Training and Familiarization: Provide training sessions and workshops to HR and hiring teams to familiarize them with the AI system's capabilities, functionalities, and limitations. This helps build trust and confidence in the AI system and encourages its effective utilization.
Human-AI Collaboration: Emphasize the complementary nature of AI and human expertise in the recruitment process. Highlight that AI is designed to augment human decision-making, not replace it. Encourage collaboration between recruiters and the AI system, where recruiters can provide feedback and insights to improve the AI screening process.
Ensuring legal and ethical compliance in AI-powered screening
Bias Mitigation: Take measures to address biases in the AI system by regularly monitoring and auditing its performance. Implement techniques such as data preprocessing, feature selection, and fairness-aware algorithms to mitigate bias and ensure fair screening outcomes.
Transparency and Explainability: Ensure the AI system's decisions and outcomes are transparent and explainable. Candidates should have access to information on how their applications are evaluated, and recruiters should be able to understand the reasoning behind the AI system's recommendations.
Data Privacy and Security: Safeguard candidate data and ensure compliance with relevant data protection regulations. Implement secure data storage, access controls, and data anonymization techniques to protect sensitive candidate information.
By effectively integrating AI into the recruitment process, organizations can streamline candidate screening, save time and resources, and improve the overall efficiency of their recruitment efforts. Collaborating with HR and hiring teams ensures that AI augments human decision-making, leading to more informed and successful hiring decisions.
Conclusion
In conclusion, leveraging AI for candidate screening holds immense potential in revolutionizing the recruitment process. By adopting AI technologies, organizations can overcome the limitations of traditional screening methods and unlock greater productivity and success in hiring top talent. The benefits of AI-powered screening include improved efficiency, enhanced objectivity, and the ability to analyze vast amounts of data quickly.
However, it is crucial to address concerns related to bias, privacy, and human-AI collaboration. By following best practices, regularly evaluating and refining the AI system, and learning from real-world case studies, organizations can unleash the full potential of AI in candidate screening and achieve productive and successful recruitment outcomes.
Hirebee brings excellent candidates to your team with the help of industry leading job distribution and candidate relationship management features.
FAQs
What is the role of AI in candidate screening?
AI plays a crucial role in candidate screening by leveraging advanced algorithms and machine learning to automate and optimize the process. It can analyze large volumes of data, identify relevant candidate profiles, assess qualifications, skills, and experience, and even predict candidate suitability for specific roles.
How does AI-powered candidate screening benefit organizations?
AI-powered candidate screening offers several benefits. It significantly improves efficiency by automating manual tasks, reducing time-to-hire, and screening a large number of applicants quickly. AI also enhances objectivity by eliminating unconscious biases, ensuring fair evaluations. Moreover, it enables data-driven decision-making, leading to better-quality hires and increased productivity.
Can AI eliminate bias in candidate screening?
While AI has the potential to reduce bias, it is crucial to address biases inherent in training data and algorithms. Organizations must ensure diverse and representative training datasets, regularly monitor and refine the AI system for fairness, and implement ethical guidelines to mitigate bias risks.
What are the privacy considerations in AI-powered candidate screening?
Privacy is a critical concern in AI-powered screening. Organizations must handle candidate data with care, adhere to data protection regulations, and implement robust security measures. Anonymizing and securely storing candidate information, obtaining consent, and transparently communicating data usage practices are essential steps.
How can organizations integrate AI into their existing recruitment process?
Integrating AI into the recruitment process requires collaboration between HR teams and AI experts. Identify suitable stages for AI-powered screening, such as resume parsing or pre-screening assessments, and gradually introduce AI technologies. Providing training and support to recruiters, ensuring a smooth human-AI collaboration, and aligning AI with existing processes are key considerations.