In today's rapidly evolving workplace landscape, the pursuit of continuous employee development has become a paramount concern for organizations seeking to remain competitive and agile. In this context, the concept of "Microlearning" has emerged as a dynamic and effective strategy to foster ongoing skill enhancement and knowledge acquisition. This approach recognizes that traditional, time-consuming training programs may no longer align with the fast-paced demands of the modern workforce.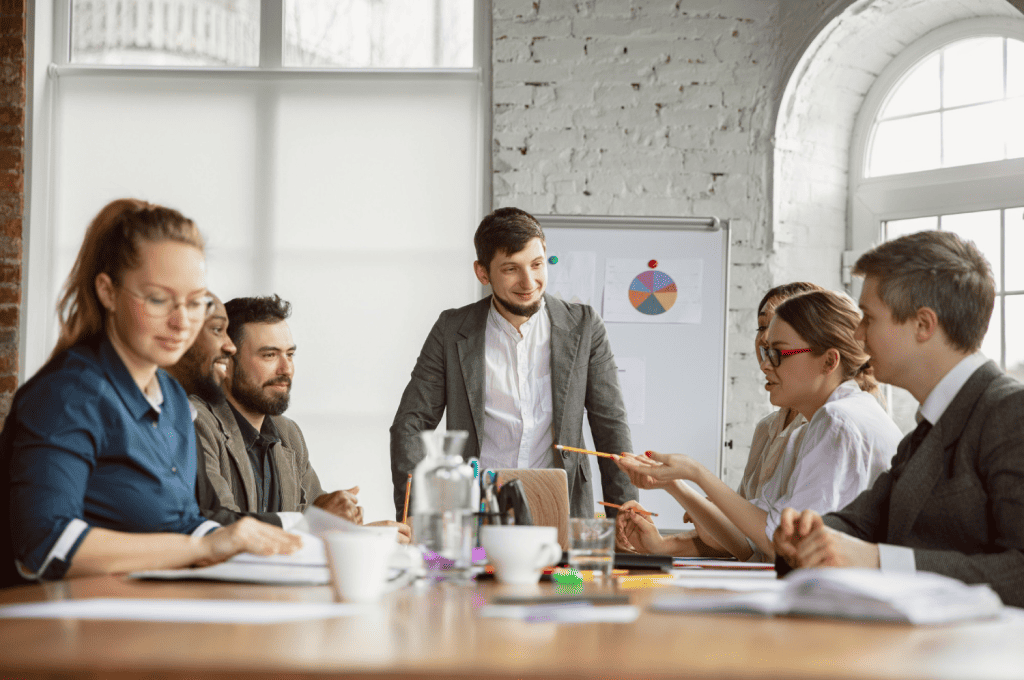 The idea behind "Microlearning in the Workplace: Utilizing Bite-Sized Learning for Continuous Employee Development" is to harness the power of concise, targeted, and easily digestible learning experiences to empower employees. This paradigm shift places learners at the center of their own development journey, allowing them to access relevant information on their terms, when and where they need it. With the advent of digital technologies and the ubiquity of mobile devices, Microlearning has become an adaptable, accessible, and scalable solution for organizations of all sizes.
This introduction sets the stage for a comprehensive exploration of Microlearning's role in transforming workplace learning. We will delve into its principles, benefits, challenges, and best practices, offering insights for businesses looking to revolutionize their employee development strategies in an era marked by constant change and innovation.
Hirebee can help employers find the right talent for their specific job openings through effective candidate job distribution and recruitment marketing methods.
Core principles of microlearning
Microlearning is a modern educational approach that focuses on delivering small, bite-sized pieces of content to learners. It is designed to facilitate efficient and effective learning, especially in the age of information overload and short attention spans. Several core principles underlie the concept of microlearning, making it a powerful tool for knowledge retention and skill development.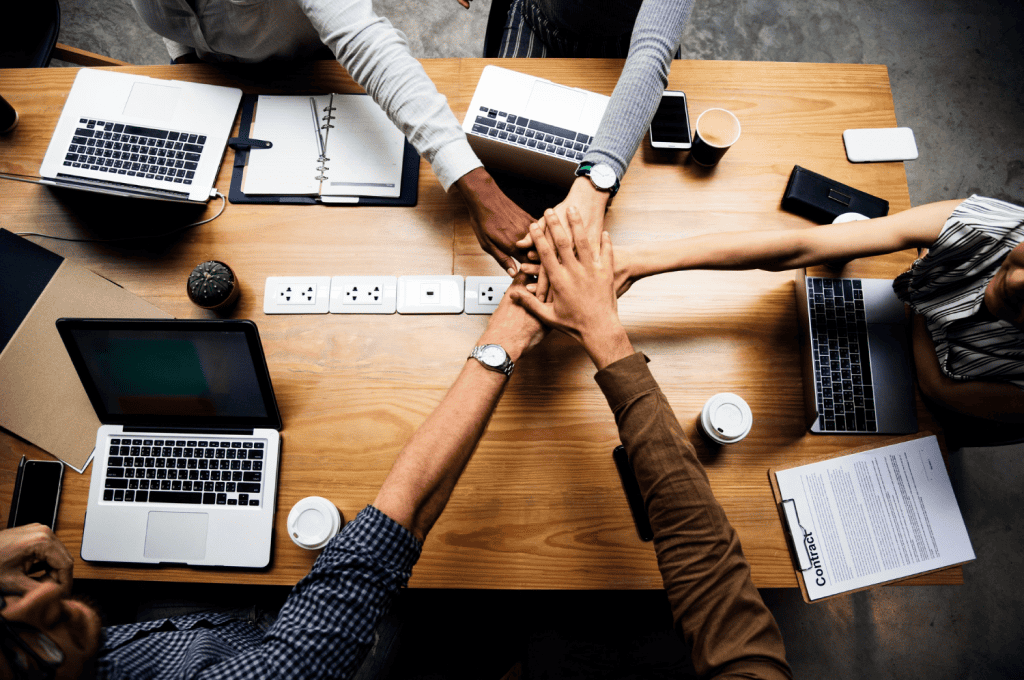 Here are the core principles of microlearning:
Brevity: Microlearning is characterized by its brevity. Each learning module or lesson is short and concise, typically lasting no longer than a few minutes. This brevity is essential in a world where people have limited attention spans and busy schedules. Learners can easily fit microlearning into their daily routines.
Focused Content: Microlearning modules focus on a single learning objective or topic. They deliver information or a specific skill that can be quickly grasped and applied. This focused approach ensures that learners acquire specific knowledge or skills without the distraction of unrelated content.
Engagement: Microlearning content is designed to be engaging and interactive. By using multimedia elements, quizzes, gamification, and other interactive features, it keeps learners motivated and encourages participation. Engagement is a crucial aspect of knowledge retention.
Accessibility: Microlearning is accessible through various devices and platforms, making it easy for learners to access content at their convenience. Whether on a desktop, tablet, or smartphone, learners can access microlearning modules wherever and whenever they choose.
Relevance: Microlearning content is highly relevant to the learners' needs. It addresses specific challenges or tasks they encounter in their work or daily lives. By delivering content that directly applies to their situations, microlearning increases its effectiveness.
Flexibility: Microlearning allows for flexibility in terms of when and where learning occurs. Learners have the autonomy to decide when they engage with the content. This flexibility caters to different learning preferences and schedules.
Progressive Learning: Microlearning often employs a progressive approach, where learners build their knowledge or skills incrementally. Each module may build upon previous ones, gradually deepening the understanding or proficiency in a subject.
Immediate Application: Microlearning encourages immediate application of the learned material. Learners can quickly apply the knowledge or skills they acquire in their daily tasks, which enhances retention and practicality.
Feedback and Assessment: Microlearning modules may include assessments or feedback mechanisms to help learners gauge their understanding and progress. This feature allows for self-assessment and improvement.
Personalization: Microlearning can be personalized to meet individual learner needs. Through data analytics and adaptive learning techniques, content can be tailored to each learner's pace, preferences, and prior knowledge.
Scalability: Microlearning is highly scalable. It can be easily updated or expanded to accommodate changing needs or to cover new topics, making it a cost-effective and sustainable approach to education and training.
Analytics and Insights: Microlearning platforms often provide analytics and insights into learner performance. This data can help educators and organizations refine their content and delivery methods, ensuring continuous improvement.
Incorporating these core principles of microlearning into educational and training programs can lead to more efficient learning outcomes. By delivering focused, engaging, and relevant content in a flexible and personalized manner, microlearning is well-suited to address the challenges of modern education and training, ultimately enhancing knowledge retention and skill development.
Benefits of Microlearning for Employee Development
In today's fast-paced and ever-evolving workplace, employee development is crucial for both individual growth and organizational success. Traditional methods of training and development have given way to more efficient and tailored approaches, one of which is microlearning. Microlearning is a teaching method that delivers content in small, focused, bite-sized segments, typically ranging from a few minutes to 15-20 minutes.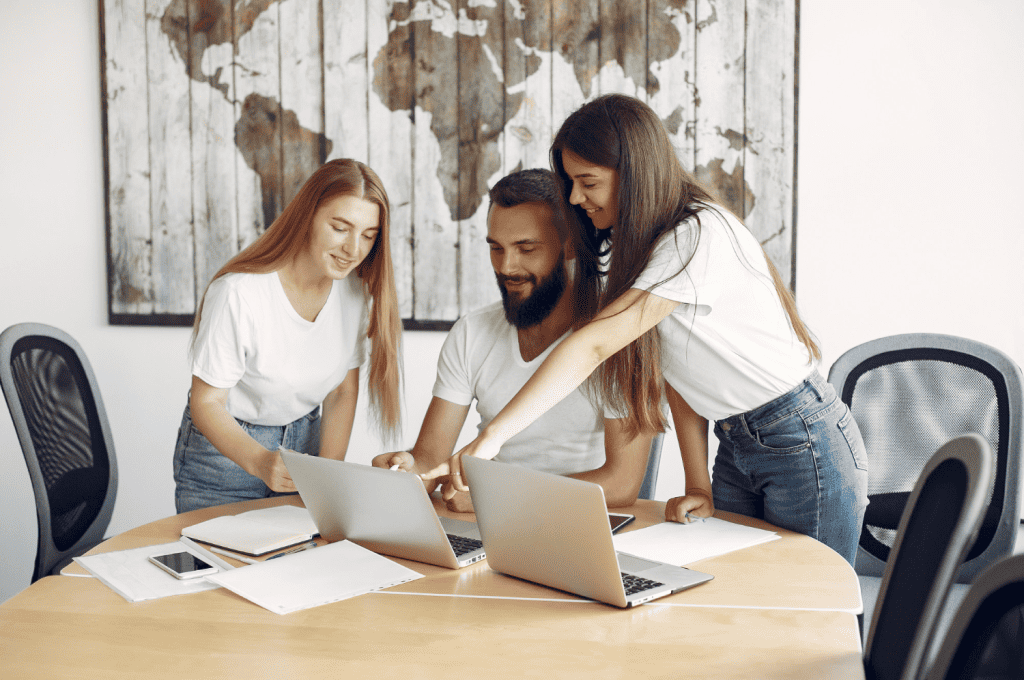 This approach to employee development offers numerous benefits for both employees and organizations.
Time Efficiency: Microlearning is highly time-efficient. Employees can access short, targeted lessons whenever they have a few spare minutes. This allows them to fit learning into their busy schedules without the need for lengthy training sessions. This accessibility is particularly valuable for remote or geographically dispersed teams.
Improved Retention: Research has shown that people tend to remember information better when it is delivered in small, easily digestible chunks. Microlearning modules are designed to be concise and focused, making it easier for employees to absorb and retain key information. This results in more effective learning and application of knowledge in the workplace.
Personalized Learning: Microlearning can be tailored to the individual needs and skill levels of employees. They can choose the topics and content that are most relevant to their roles, allowing for a more personalized and engaging learning experience. This personalization can increase motivation and engagement in the learning process.
Flexibility and Accessibility: Microlearning is versatile and can be delivered through various mediums such as videos, infographics, quizzes, or interactive apps. This flexibility allows employees to choose the format that best suits their learning style and preferences. Additionally, microlearning can be accessed from various devices, making it accessible at the office, at home, or on the go.
Just-in-Time Learning: Microlearning provides employees with the information they need when they need it. This "just-in-time" learning approach is highly beneficial for addressing immediate challenges, solving problems, or acquiring new skills relevant to their current tasks. It promotes real-time problem-solving and knowledge application.
Cost-Effective: Traditional training methods often require significant resources in terms of trainers, physical training facilities, and printed materials. Microlearning reduces these costs, as it can be developed and delivered digitally, eliminating the need for physical resources. This is especially advantageous for organizations with limited training budgets.
Continuous Learning: Microlearning encourages a culture of continuous learning within an organization. By providing easily accessible learning opportunities, employees are more likely to engage in ongoing self-improvement, which can lead to increased job satisfaction and career development.
Real-time Feedback: Microlearning can incorporate quizzes and assessments to gauge employees' understanding and progress. This immediate feedback loop helps learners identify areas where they need improvement and can adapt their learning accordingly.
Scalability: Microlearning can be scaled up or down according to the needs of an organization. Whether onboarding new employees, upskilling existing ones, or addressing specific skills gaps, microlearning modules can be quickly and easily developed and deployed.
Engagement and Motivation: The shorter, interactive nature of microlearning modules often makes them more engaging and enjoyable for learners. This increased engagement can lead to higher motivation to complete the training and apply the knowledge gained in their roles.
In summary, microlearning has become a valuable tool for employee development, offering a range of benefits that enhance learning outcomes and support the evolving needs of today's workforce. By enabling personalized, flexible, and accessible learning experiences, organizations can empower their employees to continuously improve their skills and contribute to the achievement of organizational goals.
Tips on creating and delivering effective microlearning modules
Microlearning has gained significant popularity as an effective approach to training and education. Its focus on delivering small, focused, and bite-sized content makes it ideal for learners with limited time and a need for quick, accessible knowledge.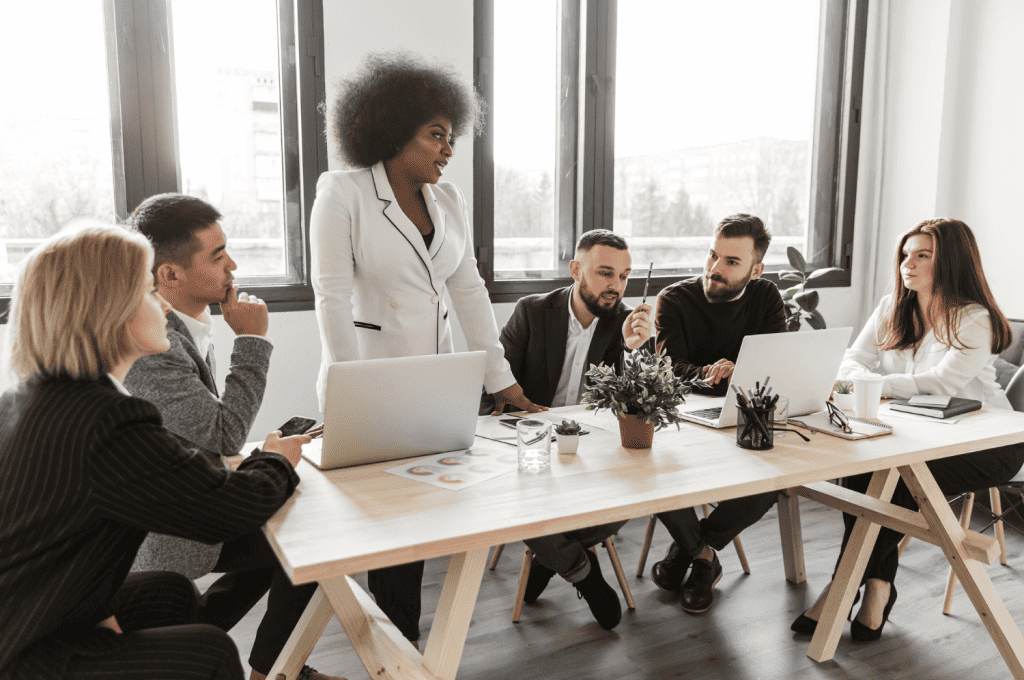 To create and deliver effective microlearning modules, consider the following tips:
Define Clear Learning Objectives:
Start by defining specific learning objectives for each microlearning module. What do you want the learners to achieve or understand after completing the module? Clear objectives will guide content creation and keep the module concise.
Keep It Short and Focused:
Microlearning modules should be short and to the point. Ideally, they should be no longer than 5-10 minutes. Focus on one concept, idea, or skill in each module to prevent cognitive overload.
Engage with Multimedia:
Incorporate various multimedia elements such as videos, animations, infographics, and interactive elements. These can help make the content more engaging and enhance comprehension.
Chunk Information:
Divide content into small, easily digestible chunks. Use bullet points, lists, and concise sentences to present information. This improves retention and understanding.
Provide Real-World Examples:
Relate the content to real-world situations or scenarios. Practical examples help learners connect the theoretical knowledge to practical applications.
Offer Bite-Sized Assessments:
Include quizzes, polls, or knowledge checks at the end of the microlearning module to reinforce learning and evaluate understanding.
Mobile-Friendly Design:
Ensure that your microlearning modules are accessible on various devices, including smartphones and tablets. Mobile compatibility is crucial for on-the-go learners.
Personalize the Experience:
Use adaptive learning technologies to customize the content based on the candidate's preferences and progress. Personalization can increase engagement and relevance.
Microlearning Libraries:
Create a repository of microlearning modules, categorized by topics and skills. This allows learners to choose what they need at their convenience.
Leverage Gamification:
Add gamified elements like points, badges, and leaderboards to make learning more fun and competitive. Gamification can motivate learners to engage with the content.
Analyze Data and Feedback:
Track learner progress and gather feedback to make continuous improvements. Data analytics can help identify which modules are most effective and which may need revision.
Promote Accessibility:
Ensure that your microlearning modules are accessible to all learners, including those with disabilities. This includes providing closed captions for videos and text-to-speech options.
Integrate with Existing Systems:
If your organization uses a learning management system (LMS), ensure that your microlearning modules can be easily integrated for tracking and reporting.
Encourage Self-Paced Learning:
Microlearning should allow learners to access content at their own pace and convenience. Avoid rigid schedules or deadlines.
Promote Social Learning:
Encourage learners to discuss and share their experiences with peers. Online forums, discussion boards, or social media can facilitate collaborative learning.
In conclusion, effective microlearning modules offer a flexible and efficient way to deliver knowledge and skills to learners. By following these tips, you can create engaging, impactful, and accessible microlearning experiences that cater to the needs and preferences of your target audience.
Conclusion
In conclusion, the adoption of microlearning in the workplace represents a transformative approach to employee development. The concept of delivering information in bite-sized, easily digestible formats has demonstrated its effectiveness in enhancing continuous learning and skill development among employees. This approach not only aligns with the modern employee's busy lifestyle but also capitalizes on the principles of cognitive psychology, improving knowledge retention and application. Microlearning's flexibility and accessibility make it an ideal tool for addressing specific learning needs and catering to diverse learning styles. Moreover, its integration into the workplace contributes to a culture of ongoing learning and growth, fostering a more agile and competitive workforce.
As organizations strive to stay ahead in an ever-evolving landscape, microlearning serves as a valuable resource to keep employees up-to-date and adaptable. To realize its full potential, it is essential for companies to invest in appropriate technologies, content curation, and effective learning strategies. Embracing microlearning in the workplace is a strategic move towards achieving continuous employee development, and ultimately, organizational success.
Hirebee makes recruiting good candidates much simpler thanks to automated recruitment features like improved candidate sourcing and candidate screening.
FAQs
What is microlearning, and how does it differ from traditional learning methods?

Microlearning is a method of learning that delivers content in small, focused chunks. It differs from traditional learning in that it emphasizes brief, targeted lessons that can be easily consumed and applied by learners.

Why should my organization consider implementing microlearning in the workplace?

Microlearning is effective in boosting employee engagement, knowledge retention, and skill development. It fits well with busy work schedules and promotes continuous learning, making it an excellent choice for modern workplaces.

What are some examples of microlearning content?

Microlearning content can include short videos, infographics, quizzes, flashcards, podcasts, and interactive scenarios. These are designed to deliver specific learning objectives quickly.

How long should a typical microlearning module be?

Microlearning modules are usually kept short, typically ranging from a few seconds to a few minutes. The ideal length depends on the specific content and the learning objectives.

How can I create effective microlearning content for my employees?

Effective microlearning content should be concise, focused on a single learning objective, engaging, and accessible. Consider using multimedia, interactive elements, and real-life scenarios to make the content memorable.