Hirebee's interview with Jennifer McClure, Keynote Speaker, High-Performance Coach & Chief Excitement Officer of DisruptHR LLC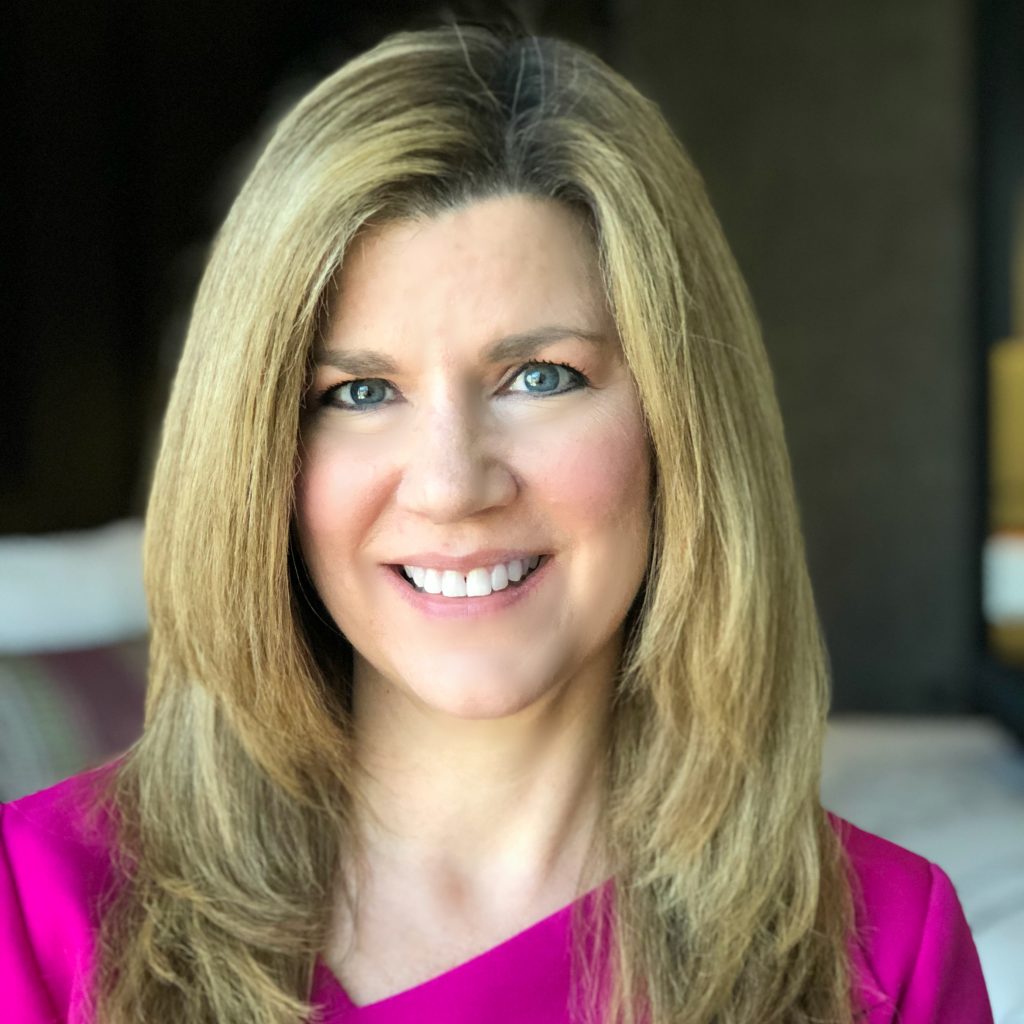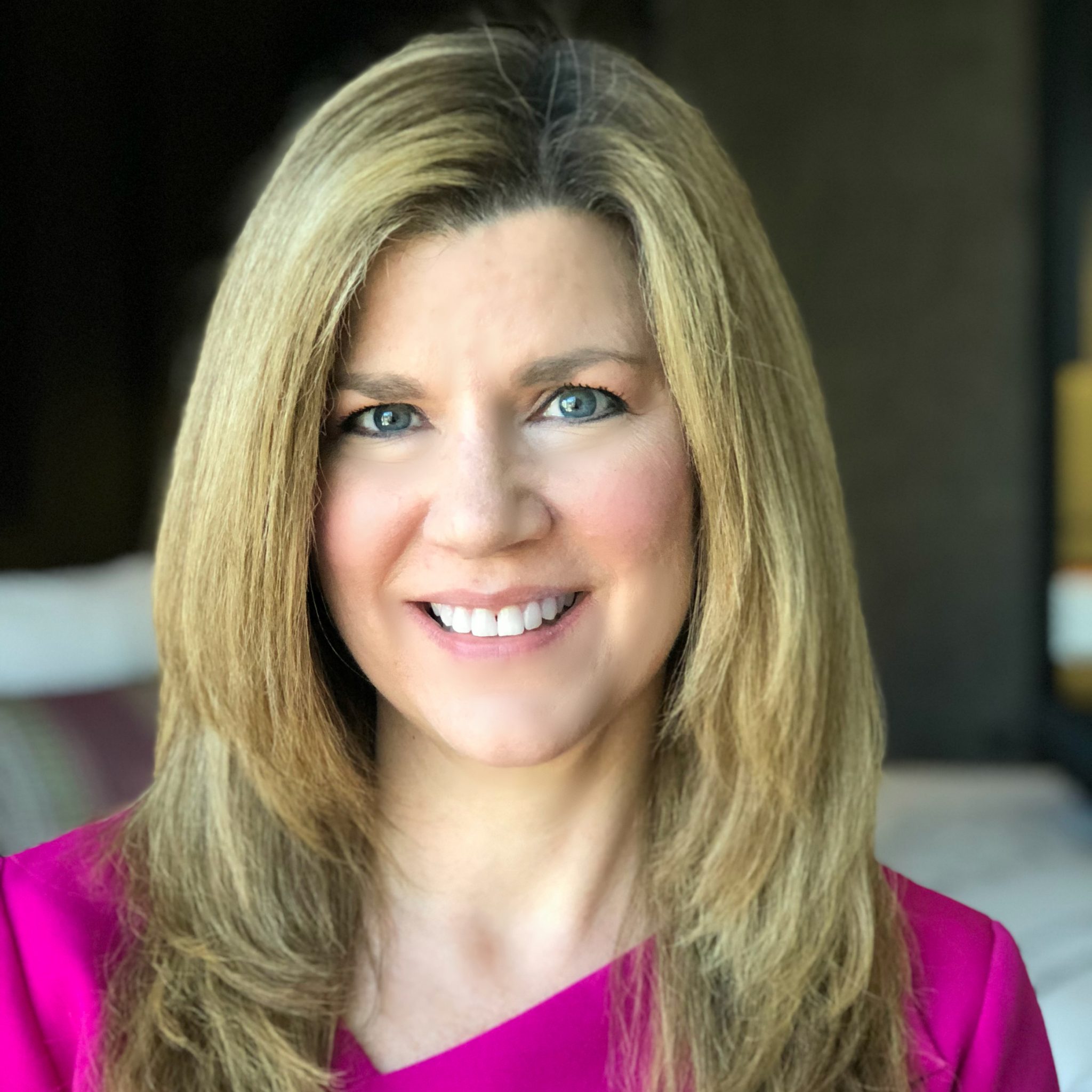 We are delighted to share with you an interesting interview with Jennifer McClure on topics around the future of work, artificial intelligence and new changes in the post-pandemic world. Jennifer is a keynote speaker, high-performance coach and the Chief Excitement Officer of Disrupt HR. While the future of work is the main topic of our interview, we also talked about how technology, the pandemic and AI affects the small and medium business segment in particular, what new challenges talent acquisition managers and HR leaders face and how the labor market is changing for job-seekers.
Read our interesting article and share your views on the topic.
What would the future of work and HR look like considering the impact of Artificial Intelligence (AI) that is growing more every year?
I think the future of work will continue to be ever-changing. I was asked earlier today when is the future of work? The answer is – it is yesterday, today and tomorrow. Everyday, we need to be working on the future of work.

In terms of the impact of AI on the future of work, certainly more leaders and businesses realized in the last year and a half of the global pandemic, how technology can support them.
I hope and think that technology will not be the first answer to a lot of the challenges that organizations or people face now and in the future. But they will be more likely to consider technology now as a solution or part of the solution, because the pandemic showed that things could have been easier, if they had adopted technology long before the pandemic was there.
How will this affect small and medium businesses, in particular?
From my own experiences working with small and medium businesses, their first response to technology advancement is "we don't have the budget for that", when in some cases the tools are free. In many cases when the company can afford it or it's free, then a possible response will be " we can't access the tools for security reasons".
If we look at the impact caused by the pandemic, which accelerated technology adoption in many organizations, then the good news is that it really opens up the talent pool to every company regardless of size. And even though it was available before, they were not properly taking advantage of it, by recruiting and promoting employer brands with outdated methods.
Many small and medium businesses now acknowledge that remote work or teams working in different time zones, locations or countries can be the new normal for many cases. I know this firsthand, because before, I would have also preferred hiring someone I could meet and discuss in person. But we need to understand that in a world where talent is so competitive, we need to get more flexible.

What are the main challenges in terms of hiring the small and medium business segment faces today?
Now the challenges of hiring talent have become more unique. Small and medium businesses in the past were much slower to think about creative benefits or strategies for employing people. A 10 hour work day was normal. What has changed now is that everyone demands more flexibility or living wage frankly, not just the younger generation. For this and many other reasons, such as childcare becoming more expensive, family and senior care needs – an essential worker shortage was formed.
I have a local restaurant in my community that I visited once a week for years and they now have a permanent sign outfront that says their dining room may or may not be open due to staffing, because they just can't get people to come and work.
And even though there are people who are out of work, it's not just pay that helps to find needed workforce. It's a combination of pay, benefits and particularly flexibility, which applies also to people who are back to the office or physical workplace.
So now small and medium businesses have to really get creative on their hiring and retention strategies. I understand that, if they start to offer more creative benefits or allow flexibility that may cost money not previously budgeted, it can be an economic challenge for them. But flexibility and aligning to the changed priorities of the workforce, even if it is going to cost more, is not going to be an option, because otherwise it would mean going out of business.
What is HR's team's role now in supporting the business in the era of technology, AI and post-pandemic?
HR leaders really need to have an ear to the ground. They need to find out their workforce's future needs and wants, think about moving work strategies and benefits towards a new direction that will help hire and retain people.
As per statistics, I recently ran into, only 35% of people are working from home starting from last September. Now, for many reasons I mentioned above, people's lives have gotten more complicated. HR functions should be the driver of change within the organization and reshape strategies for employers to support their people, live their best life in a world that has changed.
Does this mean they need to come to the office? Or they may come at different times and it's more flexible now? Or we allow them to work from home whenever it's needed or we ask them what benefits they need to support their life instead of just saying "here you go, the standard benefits package". So HR's main role would be understanding the challenges the team struggles with and building strategies to offer a more flexible workplace to cater to people's changed priorities.
What is the role of Artificial Intelligence to help talent acquisition leaders and HR managers to cope with these new changes? What about empathy and soft skills?
We're always going to be in need of empathy and soft skills. That's why I do not believe that AI will ultimately replace humans. There is certainly great power with AI and the technology tools that are available to do what I mentioned earlier. How can you come to "listen to people", maybe it is through surveys and chats, and having people interact with each other and you can look into the information and analyze them. AI certainly can help with collecting information and analyzing it, showing us what the trends are and making recommendations, but it's still up to humans to say it makes sense or this is the first step that we can take. AI is a key partner in collecting, analyzing data and information, but the main point is how can we leverage that?
If you rank the level of maturity and quality of AI tools and AI capabilities within the HR space and particularly the hiring space from 1-10? At what stage is it now?
I'd say 5. I think there are a lot of tools and capabilities out there, but it's much more about humans understanding how to utilize them. I believe that with AI the main challenge out there is making humans understand the real benefits of such technology and the difference they can make in space to solve real world problems and overcome challenges.
If we look at the future of work and AI from a job-seeker perspective, young or established, what challenges are they facing and how to be prepared?
They should be excited, because it really provides them an opportunity to see what's out there and to have a choice. Compared to years back it is now easier and more accessible to look for new job opportunities and more importantly begin that learning journey to acquire skills required for the job, and artificial intelligence can certainly enhance that experience. AI in the background says, oh you must be interested in this, here you go more information that you may find valuable, so you don't even have to really work that hard to better yourself or find better opportunities. The hard work is using the discernment to say where I want to focus my efforts but the ability to see and explore opportunities is within those.
Last but not least. What is one important piece of advice you will give to small and medium business owners and managers for the next 12 months?
Invest in your recruiter or your recruiting team. Make sure that they have the tools and resources, the learning and budget to do what is necessary to get your employer brand out there and to get your job opportunities out there.
Too often, when things get difficult or tough, the first thing that gets cut is learning and development, while the second one is recruiting. But the reality is that you have to carry your learning and development and recruiting team through a period of economic challenge because you need to be prepared when it comes back. And at least in the US and certainly in some areas of the world, the economy is still pretty strong but the talent is scarce or everyone is looking to hire the same talent. If you are not making sure that you are investing in your recruiter and recruiting team by making sure they have enough tools that they need, then it will affect you financially. Not investing in your recruitment team today will cost you more on the back end.