In today's fast-paced world, striking a harmonious balance between work and life has become an ever-elusive challenge for many individuals. The relentless demands of our professional lives often infringe upon our personal time, leaving us feeling overwhelmed and stretched to our limits. It is in this backdrop that the concept of "Balancing Work and Life" assumes paramount importance.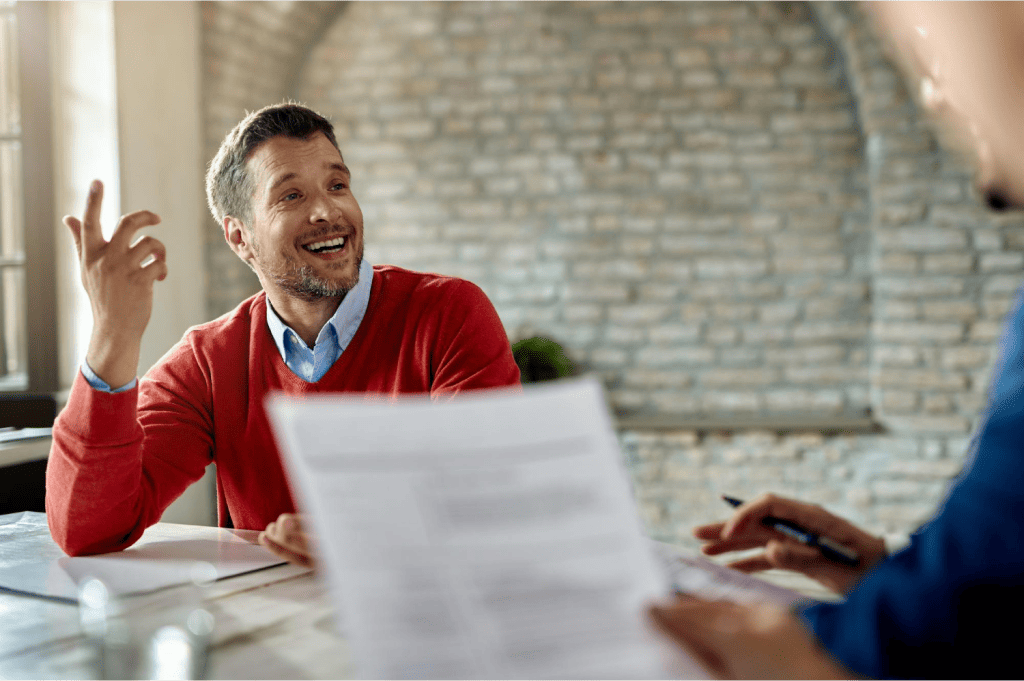 One powerful tool in this pursuit of equilibrium is the provision of Paid Time Off (PTO). Paid Time Off represents more than just a break from work; it embodies the recognition that personal well-being is an essential component of a thriving, productive workforce. This integral aspect of modern employment not only enriches the lives of employees but also enhances the overall health and effectiveness of organizations.
This blog delves into the vital subject of Balancing Work and Life, with a particular focus on the transformative potential of Paid Time Off. We will explore the manifold benefits PTO affords to individuals, examining how it fosters improved mental and physical health, increased job satisfaction, and overall life contentment. Moreover, we will consider its positive impact on organizational performance and employee retention.
As we navigate the intricate landscape of contemporary work-life dynamics, understanding the power of Paid Time Off is an imperative step towards a more harmonious, fulfilling existence, both professionally and personally.
The significance of paid time out in today's work environment
In today's fast-paced and demanding work environment, the significance of paid time off (PTO) cannot be overstated. PTO encompasses various types of leave, including vacation days, sick leave, and personal days, and serves as a crucial component of employee benefits. Here, we delve into the multifaceted importance of PTO in modern workplaces.
Employee Well-Being:
PTO is essential for maintaining the physical and mental well-being of employees. In an era where burnout and stress are prevalent, taking time off allows workers to recharge, reduce stress, and prevent long-term health issues. It promotes a healthier work-life balance and contributes to overall job satisfaction.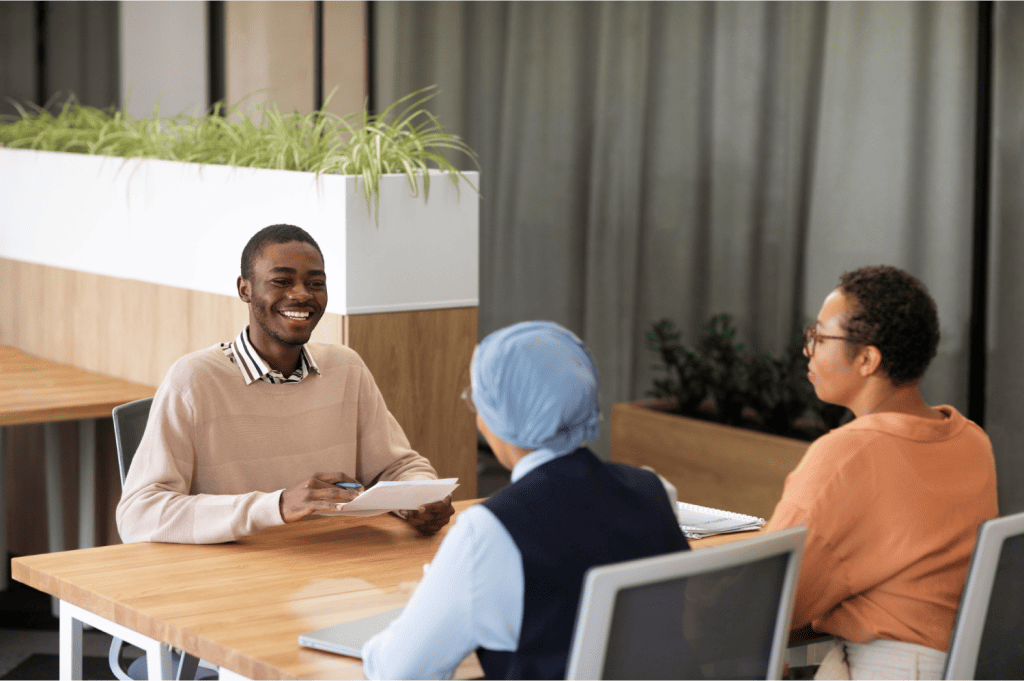 Productivity and Creativity:
Ironically, encouraging employees to take time off can lead to increased productivity and creativity. Breaks from work can refresh the mind and offer new perspectives, resulting in better problem-solving and innovative ideas when employees return to their tasks.
Retention and Recruitment:
Offering competitive PTO packages can be a significant factor in attracting and retaining top talent. In today's competitive job market, prospective employees often evaluate an employer's benefits package as a critical aspect of their decision-making process. Companies that offer generous PTO policies have a competitive advantage.
Reduced Absenteeism:
Paid time off, including sick leave, reduces absenteeism by allowing employees to address health issues without the pressure of lost income. This can prevent the spread of illness in the workplace and promote a healthier workforce.
Work-Life Balance:
Maintaining a healthy work-life balance is a top priority for many employees today. PTO provides the flexibility to spend quality time with family, pursue personal interests, or simply relax. A balanced life outside of work positively impacts an employee's engagement and commitment to their job.
Compliance and Legal Requirements:
Many jurisdictions have labor laws requiring employers to provide a certain amount of paid leave. Ensuring compliance with these regulations is not only ethically important but also avoids legal issues and potential fines.
Psychological Safety:
A PTO policy that allows employees to take time off without fear of reprisal or judgment fosters a sense of psychological safety. This, in turn, promotes open communication and a supportive work culture.
In conclusion, paid time off plays a vital role in the contemporary work environment. It benefits both employees and employers by promoting well-being, enhancing productivity, and aiding in talent retention and recruitment. To thrive in today's competitive job market and create a healthy, balanced workplace, organizations must recognize and prioritize the significance of PTO in their employment policies and practices.
Definition of paid time out
The term "paid time out" refers to a type of employment benefit or compensation arrangement where employees receive their regular pay while being granted time off from work for various reasons. This concept encompasses a range of leave options, including vacation time, sick leave, and other paid absences such as holidays, personal days, or paid time off (PTO).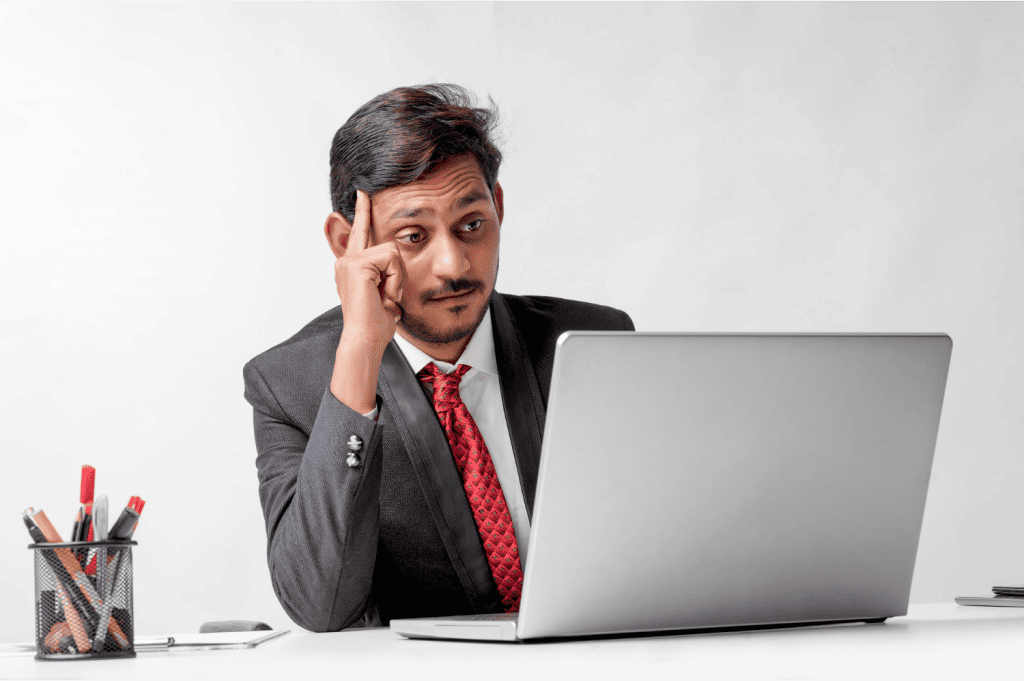 Paid time out is a crucial aspect of labor policies and employment contracts, as it strikes a balance between the needs and well-being of employees and the operational requirements of employers. By providing paid time off, organizations acknowledge the importance of rest, recuperation, and personal time for their employees, promoting work-life balance and overall job satisfaction.
There are several key components of paid time out:
Vacation Time: Paid time off for leisure, travel, or personal activities, which allows employees to recharge and enjoy life outside of work.
Sick Leave: Paid time off to recover from illness or care for a sick family member, ensuring employees do not suffer financial hardship due to health-related issues.
Holidays: Paid days off on recognized holidays, like New Year's Day, Christmas, or Thanksgiving, fostering cultural and religious inclusivity.
Personal Days: Additional paid time off for employees to use at their discretion, often for family events, personal errands, or special occasions.
Paid Time Off (PTO): A flexible approach that combines various types of leave into a single pool, giving employees more control over how they use their time off.
Paid time out policies vary between organizations, and the amount of paid time off an employee receives often depends on factors like seniority, employment contracts, and local labor laws. Employers may also set rules and procedures for requesting and managing paid time out to ensure smooth operations.
In summary, "paid time out" encompasses all forms of compensated leave that employees are entitled to for reasons such as rest, personal needs, and health. It reflects the importance of balancing work and personal life, contributing to employee well-being and job satisfaction while maintaining productivity and efficiency within the workplace.
Different types of paid time out
Paid time off (PTO) is a valuable benefit that many employers offer to their employees. It allows workers to take time away from their jobs while still receiving their regular pay. PTO comes in various forms, each with its own purpose and rules. Here are some of the different types of paid time off commonly found in the workplace:
Vacation Time: Vacation time is perhaps the most well-known form of paid time off. Employees accrue vacation days based on their length of service with the company. These days can be used for leisure and relaxation, allowing individuals to take a break from work to rest and recharge.
Sick Leave: Sick leave is designed to provide employees with paid time off when they are ill or need medical care. Employers may require medical documentation for extended periods of sick leave to ensure the employee's absence is justified.
Paid Holidays: Paid holidays are specific days when the workplace is closed, such as Christmas, New Year's Day, and Independence Day. Employees are entitled to their regular pay on these days, even though they are not working.
Personal Days: Personal days are similar to vacation days but are typically used for personal reasons, such as attending to family matters, taking care of personal appointments, or simply enjoying a day off for any reason the employee sees fit.
Bereavement Leave: Bereavement leave is granted to employees who have suffered the loss of a close family member. This time off allows employees to grieve and attend to funeral arrangements without the added stress of work.
Parental Leave: Parental leave is designed for new parents to bond with their child, whether through the birth or adoption process. Some employers offer paid parental leave to support the well-being of their employees and their families.
Jury Duty Leave: Employees summoned for jury duty are often entitled to paid time off from their jobs. This ensures that employees can fulfill their civic duty without suffering a financial burden.
Compensatory Time: Some employers offer compensatory time, often referred to as "comp time," which allows employees to take time off in lieu of overtime pay. This is common in jobs with irregular hours or seasonal fluctuations.
Floating Holidays: Floating holidays are a flexible type of paid time off that employees can use at their discretion. These days can be used for religious observances, cultural celebrations, or any other personal reasons important to the employee.
Sabbaticals: Sabbaticals are extended periods of paid time off, usually granted to long-term employees. They are often used for personal development, education, or travel and can range from a few weeks to several months.
Employers typically have policies and guidelines in place for each type of PTO, including accrual rates, eligibility criteria, and notification requirements. Understanding and making use of these various forms of paid time off can help employees maintain a healthy work-life balance and manage life's demands effectively.
Benefits of Paid Time Out
Paid time off (PTO) is a valuable benefit that many employers offer to their employees, allowing them to take time away from work without sacrificing their income. This benefit has numerous advantages, both for employees and employers, contributing to a healthier and more productive workforce.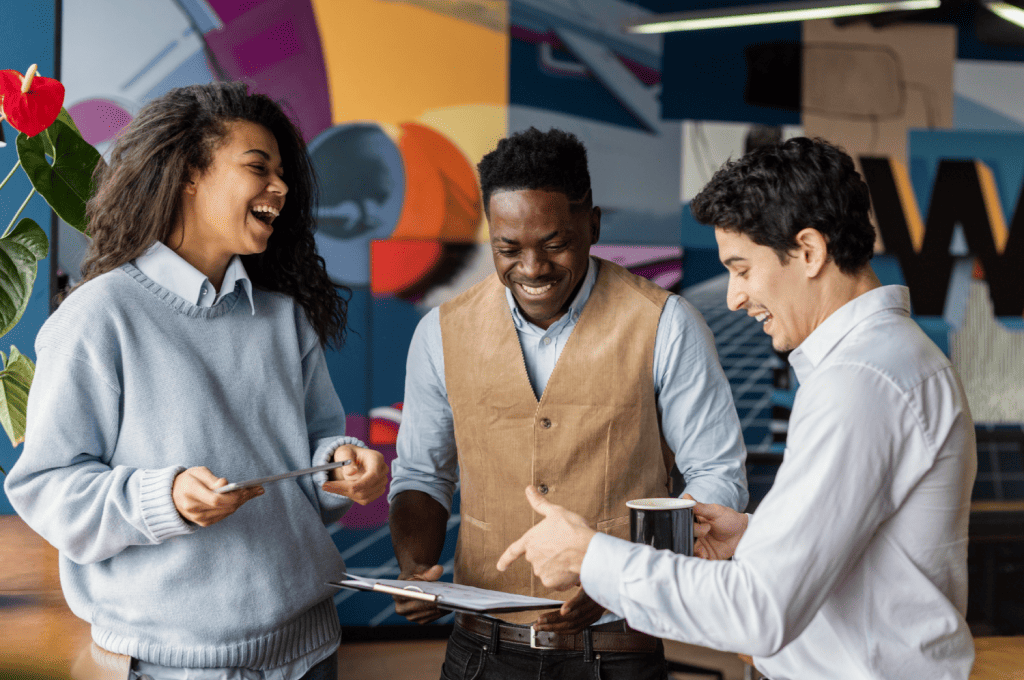 Work-Life Balance: PTO helps employees strike a balance between their professional and personal lives. It enables them to take a break, relax, and recharge, reducing stress and burnout. As a result, employees return to work more motivated and focused.
Improved Mental Health: Taking paid time off can have a positive impact on an individual's mental health. It provides an opportunity to decompress, spend quality time with family and friends, and engage in activities that bring joy and relaxation.
Physical Well-Being: PTO promotes physical well-being by allowing employees to rest and recover from illness or injury. It also encourages the use of preventive health measures, such as regular check-ups, which can lead to early detection and treatment of health issues.
Enhanced Productivity: Employees who use their PTO tend to be more productive when they return to work. Breaks from work allow individuals to clear their minds and come back with renewed energy and enthusiasm.
Reduced Absenteeism: Providing paid time off can help reduce unscheduled absenteeism. When employees have access to PTO, they are less likely to take sick days when they are not actually ill, which benefits both employees and employers.
Attraction and Retention: Offering a competitive PTO package can make your company more attractive to potential hires. It also fosters employee loyalty, as they feel valued and supported by their employer.
Compliance and Legal Requirements: Some jurisdictions require employers to provide paid time off for various purposes, such as sick leave or vacation time. Complying with these legal requirements ensures that your company operates within the bounds of the law.
Positive Company Culture: A workplace that values the well-being of its employees and encourages them to take time off when needed fosters a positive company culture. It demonstrates that the organization cares about the overall health and happiness of its workforce.
Increased Employee Engagement: Employees who have access to PTO are more likely to be engaged in their work. They are motivated to perform well, knowing that their contributions are appreciated and rewarded with time off.
Better Long-Term Planning: PTO allows employees to make long-term plans, such as vacations or family events. This helps in reducing the likelihood of last-minute scheduling conflicts and ensures a smoother workflow.
In conclusion, paid time off is a valuable component of a comprehensive benefits package. It not only contributes to the well-being and job satisfaction of employees but also leads to improved productivity and a more positive work environment. Employers who recognize the advantages of PTO and implement effective policies can create a healthier, happier, and more loyal workforce.
Effective PTO Policies
Paid Time Off (PTO) is a vital component of a well-rounded employee benefits package, contributing to employee satisfaction, well-being, and overall productivity. To ensure that PTO is used optimally, organizations should employ effective PTO strategies.
Flexible PTO Policies: One size does not fit all. Offering a variety of PTO options, such as vacation days, sick leave, and personal days, allows employees to use their time off according to their unique needs. Flexible policies increase employee satisfaction and work-life balance.
Accrual Systems: Implementing an accrual system, where employees accumulate PTO over time, encourages long-term commitment and can prevent the sudden depletion of PTO. This not only benefits the company but also ensures that employees have adequate time off when needed.
Clear Communication: Employers should communicate PTO policies clearly and consistently. Employees should be aware of how to request time off, any blackout periods, and the process for PTO approval. Transparency builds trust and reduces confusion.
Unlimited PTO: Some companies are adopting unlimited PTO policies, allowing employees to take time off as needed within reasonable limits. This strategy fosters trust and empowers employees to manage their time effectively.
Use-It-or-Lose-It Policies: While carryover policies can be beneficial, it's equally important to have a "use-it-or-lose-it" policy to encourage employees to take regular time off. This ensures they recharge and reduce burnout risk.
Paid Holidays: In addition to traditional PTO, offering paid holidays can enhance the benefits package. Employees appreciate time off during holidays, and it can also boost morale.
PTO Benefits Beyond Vacation: Consider expanding PTO to include parental leave, bereavement leave, or sabbaticals. These additional benefits acknowledge various life circumstances and support employee well-being.
Technology Solutions: Invest in HR software that simplifies PTO requests, approvals, and tracking. Streamlined processes reduce administrative burden and enhance the employee experience.
Encourage Disconnecting: To truly benefit from time off, encourage employees to disconnect from work-related communication during their PTO. This helps them recharge and return to work more energized.
Regular Review and Adaptation: PTO policies should evolve to align with changing workplace dynamics and employee needs. Regularly review and update these policies to remain effective.
Effective PTO strategies are an investment in both employee satisfaction and organizational success. When employees can take time off to rest, recharge, and attend to personal matters, they return to work more engaged, motivated, and productive, ultimately contributing to a healthier and more successful workplace.
Conclusion
In conclusion, the significance of balancing work and life through the implementation of paid time off cannot be overstated. This vital tool not only enhances employee well-being but also boosts productivity, job satisfaction, and overall company success. By allowing individuals to rejuvenate and spend quality time with their loved ones, paid time off fosters a harmonious work environment. It reflects a commitment to the welfare of employees, promoting their physical and mental health. In the end, the power of paid time out transcends mere vacation days; it symbolizes an investment in human capital, resulting in happier, more motivated employees and thriving organizations.
FAQs
What is Paid Time Out (PTO)?
Paid Time Out, commonly known as PTO, is a workplace benefit that allows employees to take paid leave from work for various reasons, such as vacations, personal time, illness, or family emergencies. It is a valuable tool for achieving work-life balance.
Why is work-life balance important?
Work-life balance is crucial for maintaining physical and mental well-being. It allows individuals to recharge, reduce stress, and improve their overall quality of life. PTO plays a significant role in achieving this balance.
How do I earn PTO at my job?
The process of earning PTO varies by company. Generally, employees accrue PTO based on their time worked, with longer tenures often resulting in more accrued time off. Check your company's policies to understand how PTO accrual works for your specific situation.
Can I use PTO for any reason I choose?
Most companies allow employees to use PTO for a wide range of reasons, including vacations, sick days, personal time, or family needs. However, it's essential to review your employer's policies to understand any restrictions or requirements.
How can I effectively balance work and life using PTO?
To balance work and life with PTO, plan your time off strategically. Communicate with your employer in advance, ensure your workload is manageable during your absence, and use PTO to focus on self-care and spend quality time with loved ones.