Recruitment is the process of identifying and filling a vacancy in an organization. It is an essential process for modern businesses as it helps to find competent and qualified individuals for the particular job role.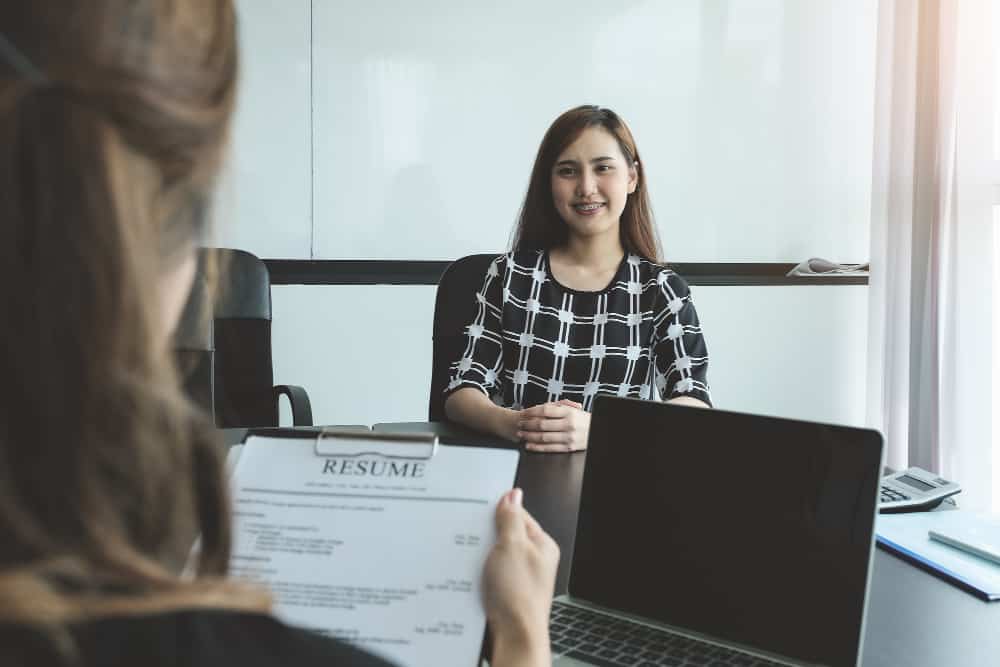 The full cycle of recruitment is a comprehensive step-by-step process of filling an open vacancy. It involves the planning and designing of the recruitment process, job analysis, job postings, advertising and screening of potential candidates, conducting interviews, background and reference checks, making offers, and onboarding new employees.
The planning stage involves taking into account the specific requirements of the position, such as job description and duties, qualifications, and experience. Once the job profile is established, the right recruitment channels need to be identified to reach potential job seekers.
The advertising and screening process entails shortlisting and interviewing the most suitable candidates for the role. Interviews are then conducted to analyze the competencies and capabilities of the candidate.
Once a suitable candidate is identified, relevant background and reference checks are conducted to ascertain their eligibility for the position. If the job offer is accepted, onboarding of the new employee can begin. This involves providing necessary training and orientation to integrate the new employee into the organization's procedures and policies.
Recruitment is a complex and time-consuming process involving multiple steps. A comprehensive understanding of the full cycle of recruitment process is essential for developing successful strategies for talent acquisition and recruitment.
The Steps of Full Cycle Recruitment
Preparing
Preparing is an important step in the full-cycle recruitment process as it lays the foundation for successful hiring. Preparing for a new hire involves researching the industry and the job requirements, This ensures that the job seeker has a clear understanding of the role and the organization. Additionally, preparing for a new hire includes understanding the needs of the organization, the qualifications needed, and the fit with the existing team. By investing the time in the initial preparation process, companies can save money and avoid wasted time and effort throughout the long-term recruitment process.
Furthermore, when preparing for a new hire, it is important for organizations to set expectations for the employee as early as possible. Setting expectations can help ensure that both the organization and the new hire are on the same page. Additionally, it can help to ensure that the organization's culture and values are integrated into the hiring process.
Overall, preparing is an important step in the full-cycle recruitment process as it helps to set the framework for a successful hire. Organizations should take the time to understand the job requirements, industry, organization, and existing team dynamics before beginning recruitment and interview steps. When done correctly, the initial preparation steps of the recruitment process can greatly increase the success of the long-term hiring process.
Hirebee makes screening candidates much easier with the help of its automated recruitment features, which effectively vet every aspect of the candidate.
Sourcing
Sourcing is an important step in the full cycle recruitment process, as it is the initial step in which recruiters can identify suitable candidates for a position. Furthermore, it helps to ensure that the best candidates are sourced, as recruiters can search for candidates through various channels, including job postings, job boards, social media, recruitment database, and more.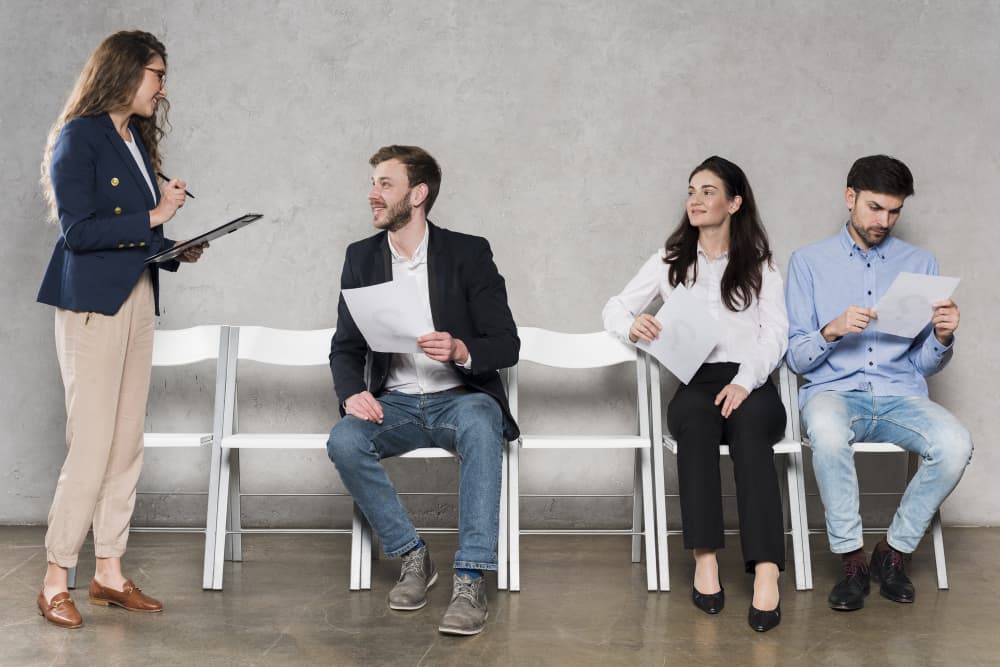 Sourcing helps recruiters to narrow down their candidate search and save time in finding the best candidates for the position, as it provides access to a large pool of potential candidates. Additionally, it helps recruiters to target candidates, as they can focus on particular experience, skills, or qualifications required to fill the position.
By using sourcing techniques, recruiters can not only access candidates who are actively looking for a job, but also passive candidates who may be interested in the opportunity, but are not actively searching. This can help recruiters to find skilled and experienced candidates that may not be easily found through traditional recruitment techniques.
Finally, sourcing helps to increase the diversity of candidates, as it can help to identify a more diverse pool of candidates. This includes considering gender or racial diversity, as it can help to broaden the range of candidates that are considered for the position.
Screening and Selecting
Screening and selecting are integral to the full cycle recruitment process. This involves carefully assessing and evaluating a large pool of job-seekers and eventually choosing the right candidates who meet the criteria of the job requirements.
In the first step of this process, employers shortlist and identify potential recruits. This involves looking for candidates with the required qualifications, skills, experience, knowledge and aptitude for the job at hand. This is usually done by analyzing CVs, analyzing job applications and conducting telephone interviews.
In the second step, recruiters assess the capabilities of the potential candidates. This is usually done by screening resumes, conducting skills tests and interviews. During the interview process, recruiters can also explore the candidate's attitude, communication skills, problem-solving abilities, and other elements.
Once the employer is satisfied that the candidate meets their criteria, they can select the best-suited candidate. This involves verifying their qualifications and work experience, conducting reference and background checks, and making sure they fit the organizational culture and environment.
Screening and selecting steps in the full cycle recruitment process are extremely important, as they are the foundation to recruiting the right candidate who can help the employer accomplish their goals.
Hiring
Hiring is one of the most important steps in the full cycle recruitment process, as it involves bringing in the right candidate with the right skills and values who will suit the organization's needs and requirements. It is important to ensure that the right person is hired to ensure that the organization's time and resources are spent on the right candidate.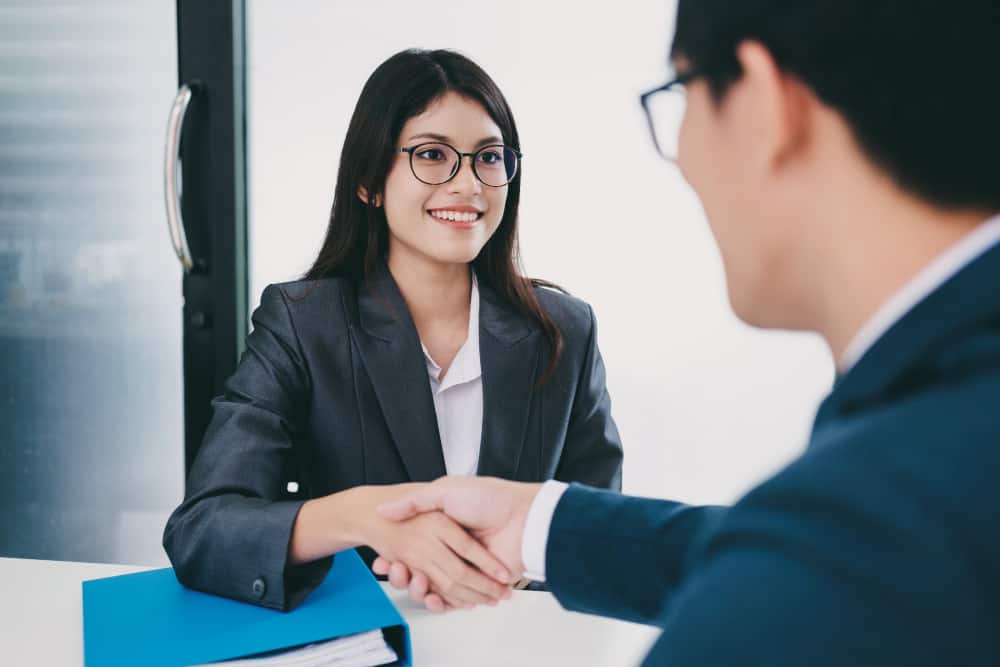 Hiring helps the organization to select the right candidate for the position who will be able to meet the demands of the organization and fulfil their role. The process of hiring involves a thorough assessment of the candidate's credentials and qualifications, or interviews to evaluate their suitability for the job. It is important to find a candidate with the right experience, knowledge and attributes for the job.
Therefore, hiring is an important step in the recruitment process as it is the most critical step to bring in the most suitable candidate for the job. It allows for an informed decision to be made about who should be brought into the organization and who should not. A successful hire will make a significant contribution to the organization's goals and objectives.
Onboarding
Onboarding is a critical component of the recruitment and selection process. Onboarding is important because it allows employers to properly induct new employees into their organisation and provide them with the necessary tools, systems, processes and protocols to ensure successful integration into the business.
Additionally, onboarding sets the tone of expectations for the employee, which is essential for achieving job performance outcome. It also helps new employees get acclimated with the company's culture, mission, and vision. Lastly, onboarding helps to improve employee engagement, giving new hires a sense of stability, help and purpose.
A successful onboarding experience can lead to higher job satisfaction, improved job performance, greater employee retention and the possibility of the employee being with the company for a longer amount of time. Onboarding is an integral part of the recruitment process, and it can help to ensure successful employee retention and satisfaction.
Challenges that Come with Full Cycle Recruitment
Not Suitable for All Sizes of Business
Full Cycle Recruitment is a comprehensive process which includes end to end management starting from identifying the right job position, screening of candidates and short listing to interview process and finally offer letter, initial document verification and finally their induction. This comprehensive process may not be suitable for all business sizes because of the cost and time involved in this approach.
Small businesses may not have the resources to use this model as they may not have a dedicated talent acquisition team or even the budget to outsource this process. They could either go with a targeted search route where they hire a team or an agency to find and screen candidates for specific roles not involving pre-screening as it might be too costly for them.
On the other hand, large businesses can benefit from the full cycle recruitment process, as they have the resources and budget to employ teams or outsource and use a comprehensive approach to find the right talent. The full cycle model can help in finding a wider range of talent and also in understanding their culture fit better.
Finding a Skilled Full Cycle Recruiter can be Difficult
Finding an experienced full cycle recruiter can be difficult. To start, the recruiter must have a broad knowledge of the sourcing strategies needed for a successful recruitment effort. They should be familiar with the latest industry trends, be able to use data to inform decisions, and be able to build effective relationships with candidates.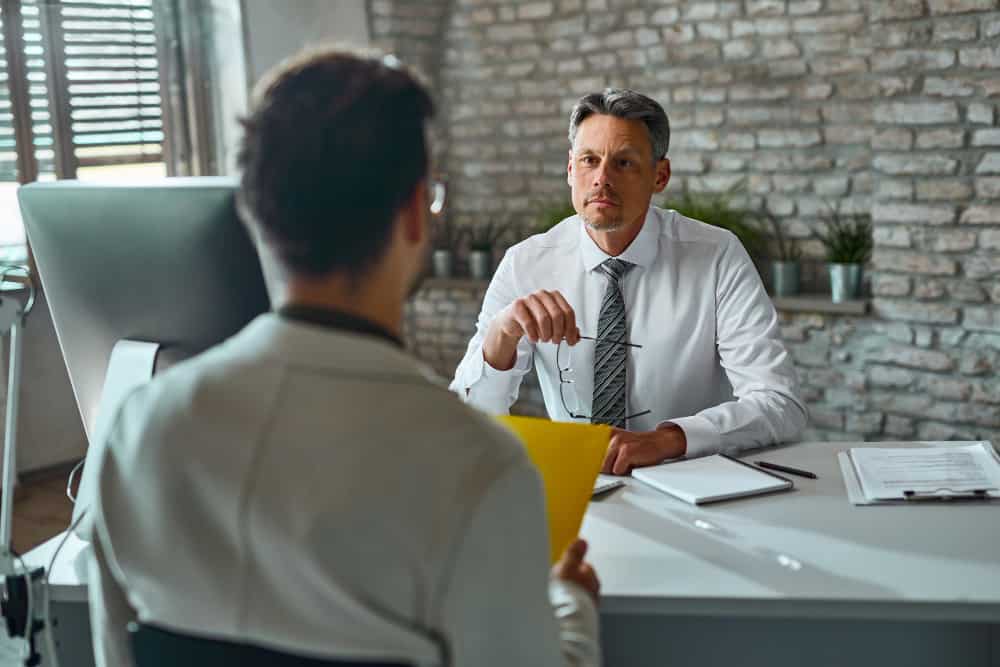 Additionally, the recruiter should have a good understanding of the entire recruitment process from initial research and outreach to interviewing applicants and onboarding. With so many potential sources for finding candidates and so many ways to conduct the search, a skilled full cycle recruiter can be difficult to come by. However, with a comprehensive search strategy, the right recruiters can be identified and leveraged for maximum success.
Time Management can Become Very Difficult
Time management can become very difficult in full cycle recruitment due to the time-consuming processes associated with sourcing and evaluating candidates. This process often involves reviewing resumes, conducting interviews, researching potential candidates, running background checks and negotiating offers.
To manage time effectively for sourcing candidates, it is important to create and stick to a timeline, streamline recruiting processes and delegate tasks as needed. Additionally, investing in recruiting and staffing technology solutions, such as applicant tracking systems, can help recruiters keep track of progress and stay organized throughout the process.
The Best Practices For Full Cycle Recruitment Process
Use Tech To Your Advantage
Technology can improve the recruitment process from start to finish. Companies should use a recruitment software platform to identify and reach the best qualified job seekers, track applications, schedule and manage interviews, coordinate background checks and onboarding.
By automating many of the time-consuming processes around recruitment, companies can save time and get actionable insights into the best candidates. This technology can also eliminate the bias in the hiring process by allowing all the applicants' resumes to be evaluated equally, based on their skills and qualifications.
Moreover, this technology can help track and measure hiring success, providing key stakeholders with real-time reporting on the recruitment funnel. Ultimately, leveraging technology can help ensure a successful and organized full cycle recruitment process.
Keep Employee Needs at the Forefront
In order to acquire top talent through full cycle recruitment, it is essential that employers put the needs of potential employees at the forefront. This translates to providing candidates with a positive and transparent recruitment experience while they are in the hiring process.
To accomplish this, employers should work to streamline their recruitment process, seek feedback from current or past employees, as well as, leverage online tools and technologies to provide updates throughout the process. Additionally, employers should take business, industry, and employer brand into consideration to ensure that their recruitment process is competitive and attractive to potential recruits.
Finally, employers should consider the power of personalizing their recruitment process and using it to their advantage. This could involve customizing job descriptions and setting expectations upfront, as well as, highlighting worker benefits to showcase the job as attractive and competitive.
Don't Start Hiring Only When there is an Opening
Creating a continuous hiring cycle is essential for any organization that frequently has new positions to fill. To create a continuous hiring cycle, start by designing a recruitment and hiring process that is repeatable and efficient.
This process should include pre-interview assessments, a timeline for each step in the cycle, strategies for targeting and sourcing talent, and criteria for selecting and interviewing candidates. Create a schedule for conducting background checks and ensure that the process is structured to maximize time but still provide a thorough vetting of applicants.
Once the process is in place, it's time to start marketing the organization's open positions widely and recruiting a deep pool of qualified candidates. Utilize multiple channels for distributing job postings, including online job boards, networking events, and any additional methods that might help to reach quality professionals in your field.
Finally, maintain a database of candidates that can be searched as needed and continuously add to it as potential hires are identified. Utilize this valuable resource to close job openings faster and streamline the onboarding of new hires.
By developing a continuous hiring cycle, organizations can become more agile and capable of easily adapting to their changing staffing needs. Doing so also helps to foster a positive hiring experience and make staffing decisions proactively, rather than just waiting until there is an opening to start throwing resumes into the mix.
Conclusion
Recruitment is the process of identifying and attracting potential candidates to apply to an open position. It involves job posting, applicant screening and selection, background checks and interviewing. After the position has been filled, the recruitment process involves onboarding, setting performance goals and providing resources and training to the new employee.
Lastly, a feedback system should be in place to assess employee performance and reward those that have added value to the organization. This is the full cycle of recruitment and is essential for any organization to source quality talent and satisfy their business requirements.
Hirebee makes getting your ideal candidate much simpler with the help of excellent automated recruitment features and recruitment marketing.
FAQs
What Is Full Cycle Recruiting?
Full cycle recruiting is the complete process of sourcing, reviewing, qualifying, and hiring a job applicant. It includes each step of the recruiting process, such as sourcing, interviewing, candidate selection, onboarding, and offboarding.
What is the Recruitment Order?
The Recruitment Order is a document that is completed when a company has identified the position and job requirements they need to fill, and sets out their actions to find suitable applicants. It outlines the department responsible for the recruitment, the job title and tasks, the selection criteria, and other hiring related information.
What Is KPI In Recruitment?
KPI stands for Key Performance Indicators and they measure the quality and effectiveness of recruitment activities. They track and measure metrics such as time to hire, cost per hire, the quality of the hiring pool, the quality of new hires, and the overall employer brand. KPIs help organizations to focus on specific outcomes when setting recruitment goals.
What are the Stages of the Hiring Process?
Job Postings: Find and post open positions
Screening: Gather pay history, qualifications, and references.
Interviews: Have separate interviews as well as group interviews.
Assessments: Determine skills, behavior and knowledge.
Offer: Make final employment offer including salary and benefits.
Onboarding: Final paperwork, job orientation and training.
What is Recruitment Ratio?
Recruitment ratio is a measurement of relative efficiency in the recruitment process. It is the number of successful hires divided by the number of employees screened in the recruitment process. The ratio reflects the company's effectiveness in locating, interviewing and hiring the most suitable candidate. A higher recruitment ratio indicates that the company is more effective at recruitment.